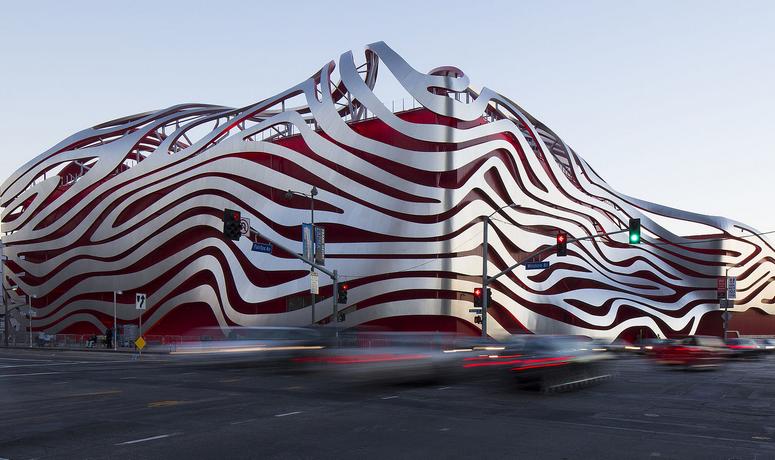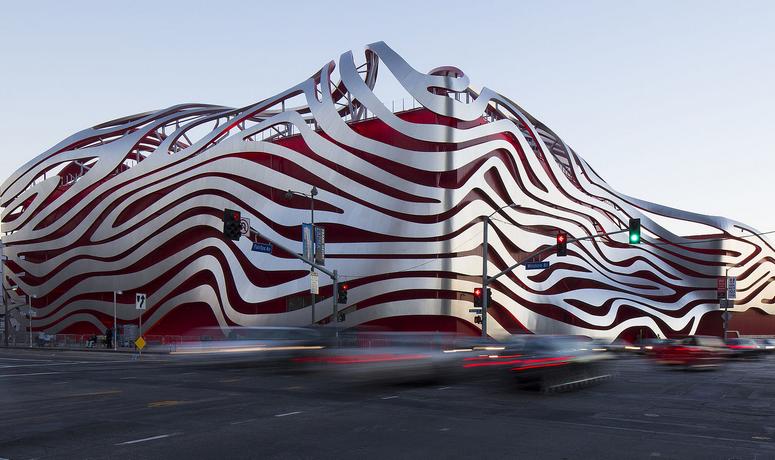 More than an automotive museum, the Petersen is a cathedral of cars where hot rods sit aside early electric vehicles, classic gems, and star cars from Hollywood. If you're a car buff, you'll think you died and went to heaven.
Originally opened in 1994 in a former Ohrbach's department store by magazine publisher Robert E. Petersen, the current building, located on the corner of Wilshire Boulevard and Fairfax Avenue in Los Angeles, has recently undergone its first facelift in over 20 years.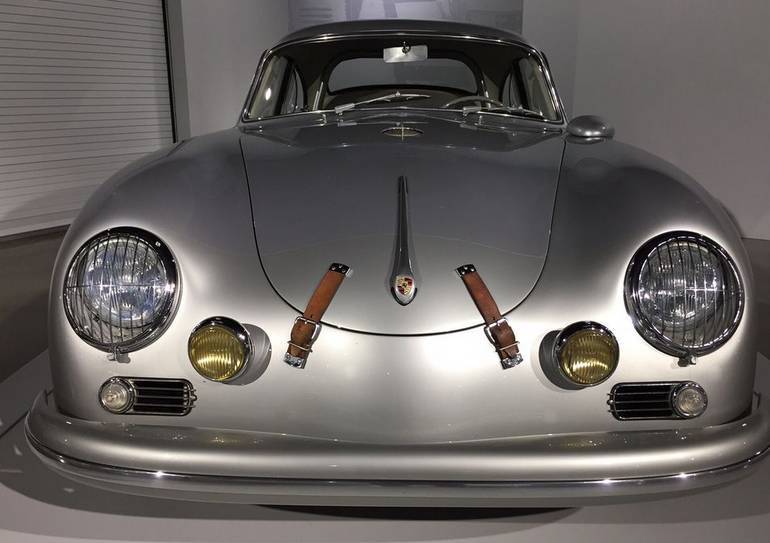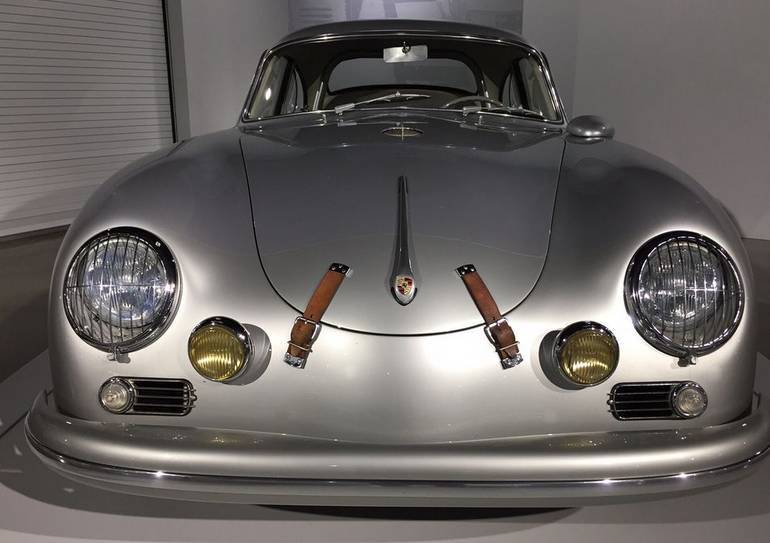 The Petersen Automobile Museum is more magnificent than its dramatic exterior that features red metal panels and ribbons of stainless steel its what's inside.
With three full floors and over 300,000 square feet of exhibit space, the Peterson houses one of the most extensive galleries of cars and motorcycles, intended to show not only the beauty of cars but to educate its visitors. From its beginning, the Petersen has been on an educational mission, telling stories about how the automobile shaped Southern California.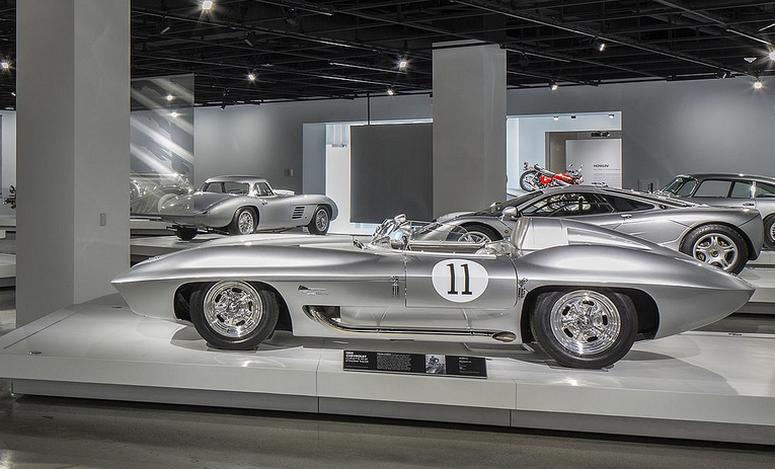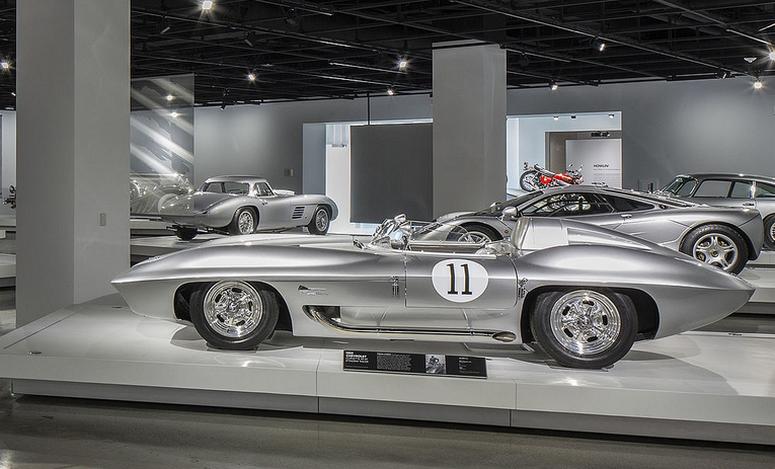 Today, that education is still taking place within the Petersen Automobile Museum's walls, with an assortment of interactive technology to complement the museum's sundry of vehicles. From flat-screen monitors scattered around the museum to handheld tablets, visitors hear stories that describe a particular car or a related element.
Keeping within this vein, the Petersen has recently launched its Pixar Cars-Mechanical Institute. The brainchild of Pixar Animation Studios, the exhibit is intended to educate the museum's younger visitors.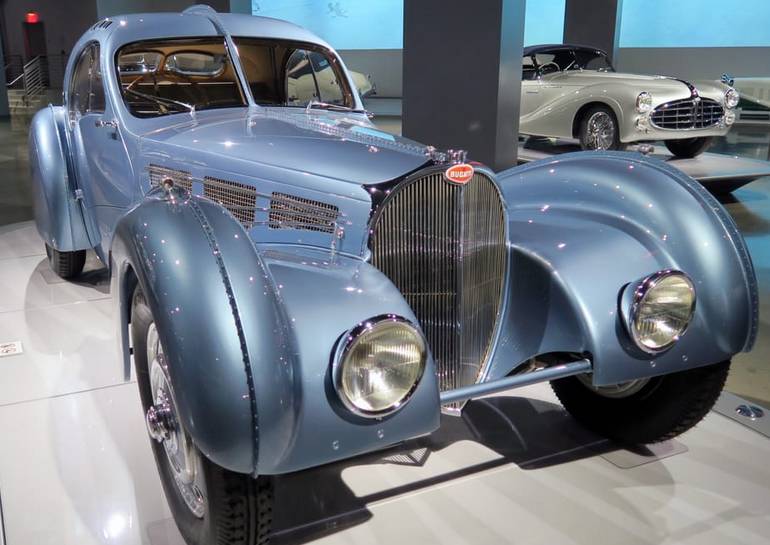 Complete with life-size replicas of Lightning McQueen, Tow Mater, and other characters from the Cars franchise, the exhibit makes for a fun learning experience.
There's also an area where children can learn to draw various characters from the movie, perhaps encouraging them to pursue careers as car designers or future animators.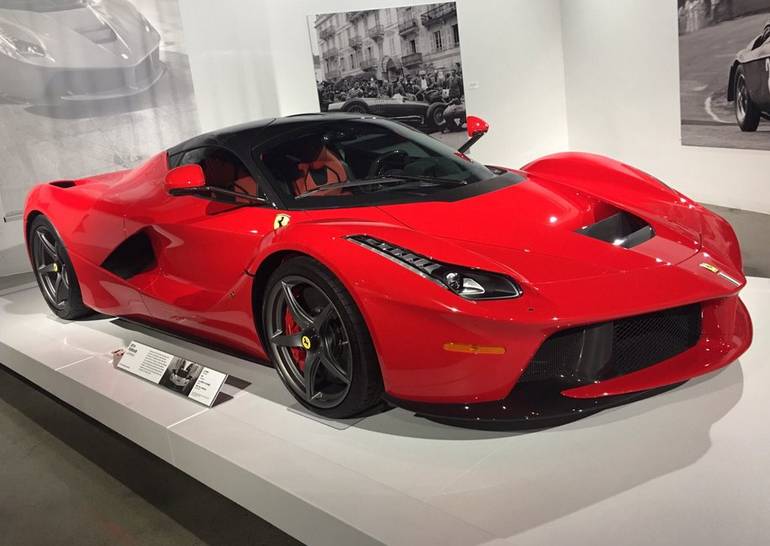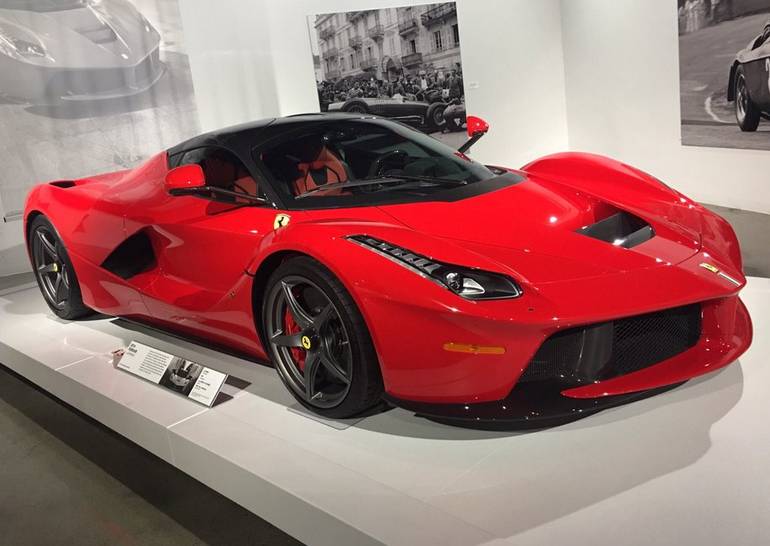 From there, the Petersen Automobile Museum explodes with shimmering cars from every era, custom machines, prototypes, state-of-the-art nostalgic dioramas, and street scenes, and several art galleries with paintings dedicated to the automobile.
There is even a new space where visitors can watch transportation design students from the nearby Pasadena Art Center College of Design work on their projects.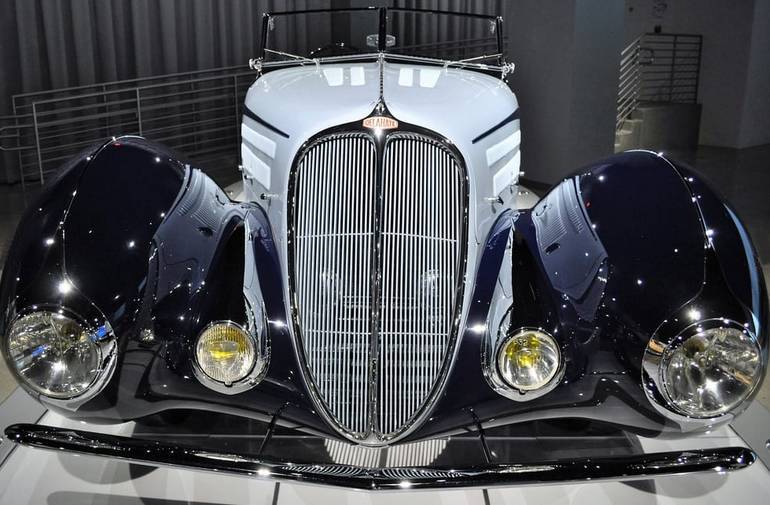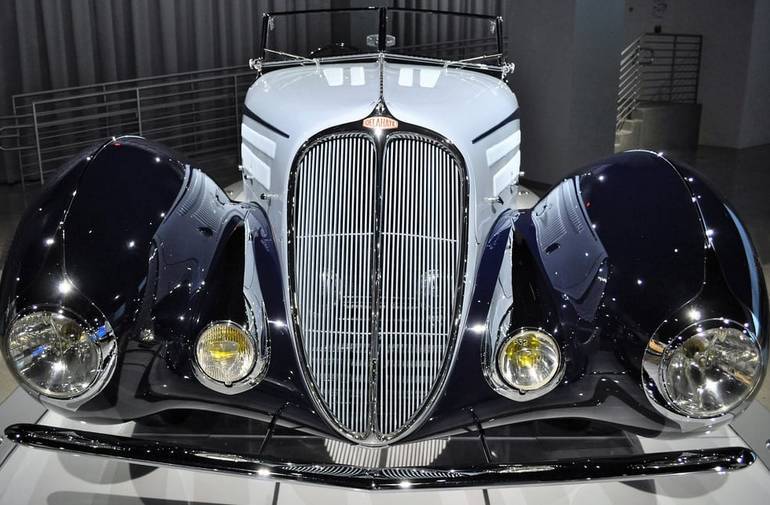 Other exhibits include a revolving selection of BMW's Art Cars, designed by artists like Alexander Calder, Frank Stella, Roy Lichtenstein, Andy Warhol, Jeff Koons, and Jenny Holzer.
And an entire section dedicated to Hollywood automobiles, as well as an exhibit illustrating how Maseratis go from concept to completion, and a 1,500 square-foot simulation room where visitors drive legendary racing circuits.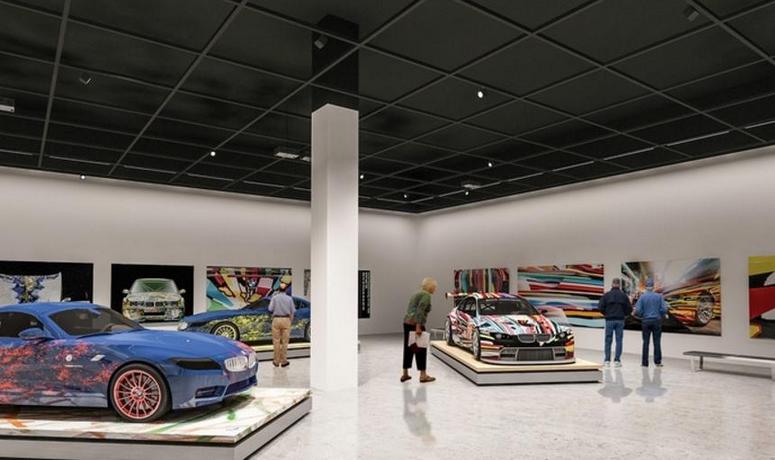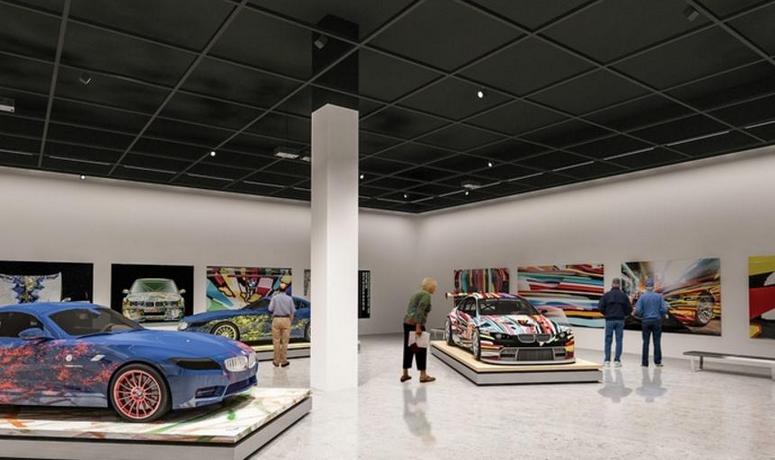 Cars on display include the Batmobile from Batman Returns, the 1963 Volkswagen Beetle used during the Herbie shooting: Fully Loaded movie, and a De Tomaso Pantera, which belonged to Elvis Presley.
And while pictures of all of the museum's cars and exhibits can be taken in the main halls and floors, there is one area of the Petersen Automobile Museum where photos are strictly off-limits.
Lying beneath the museum's black marble floor is a cold, sprawling underground lair, where historic cars sit quietly, waiting for their turn in the limelight.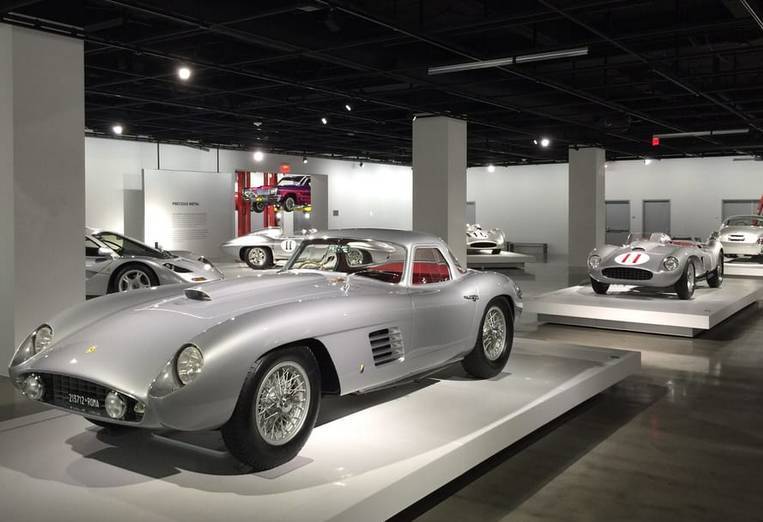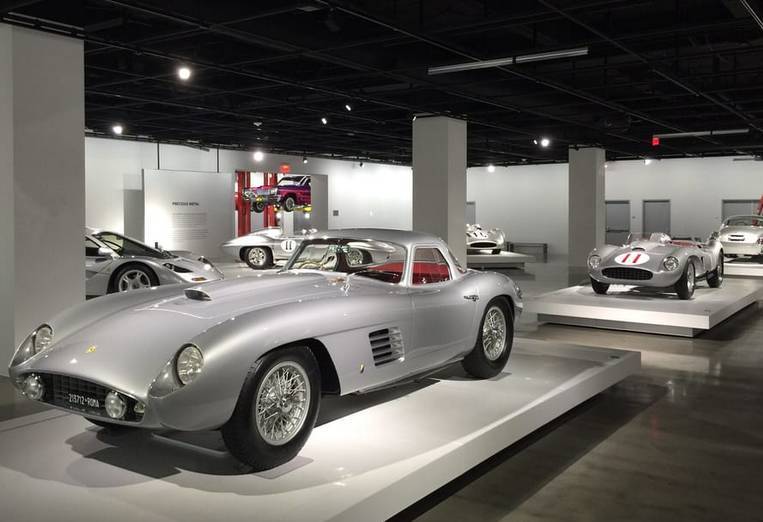 Petersen Automobile Museum Vault
Here visitors embark on an hour-long guided tour, which winds its way past a collection of some of the most unusual and extraordinary machines the museum owns.
Among them is a rare Jaguar XKSS formerly owned by actor Steve McQueen, a Mercedes used by Sadam Hussein, a Ferrari given to Henry Ford II by Enzo Ferrari, and a Popemobile.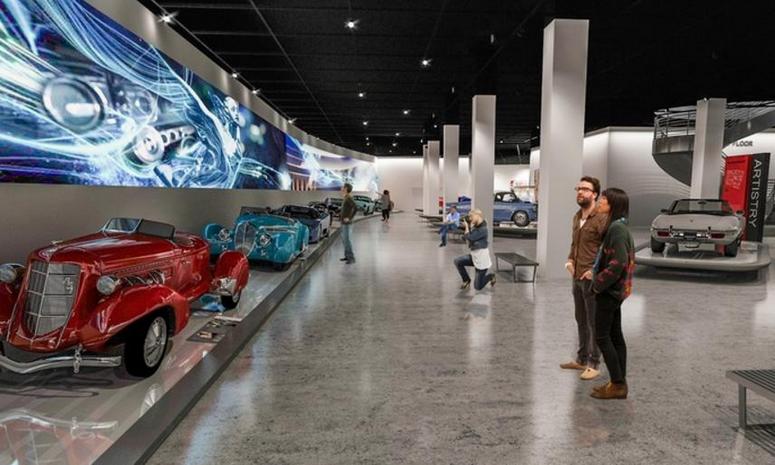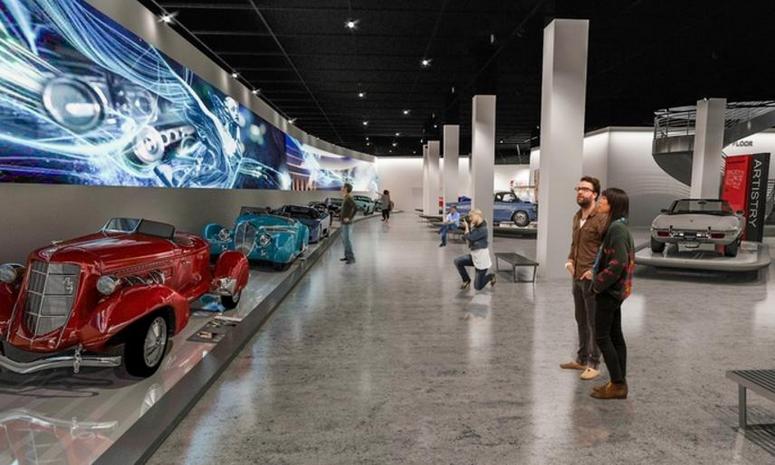 Cars in the Petersen Automobile Museum's main floors get traded in and out all the time, so there are always different cars stored in the "Vault," so if visitors haven't ventured to the area in a while, it might be well worth another trip.
The tour is also a fantastic way to see a part of the museum with an experienced Petersen guide, who often tell fascinating stories about almost every vehicle. There is a separate fee for the "Vault" tour, and specific tour times apply.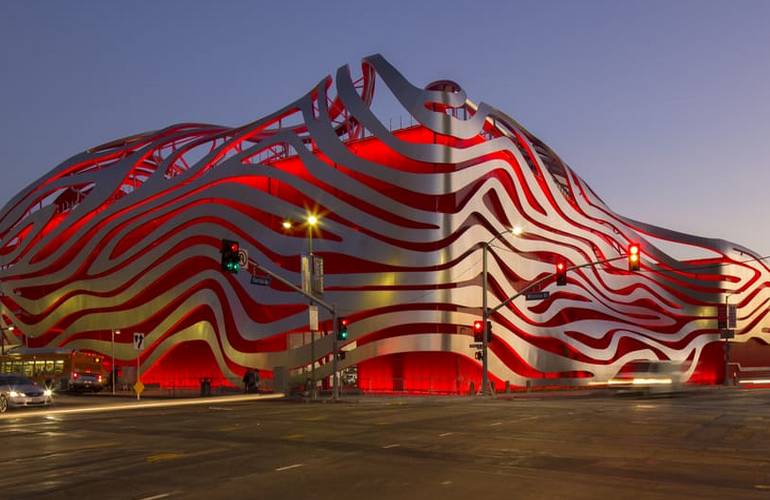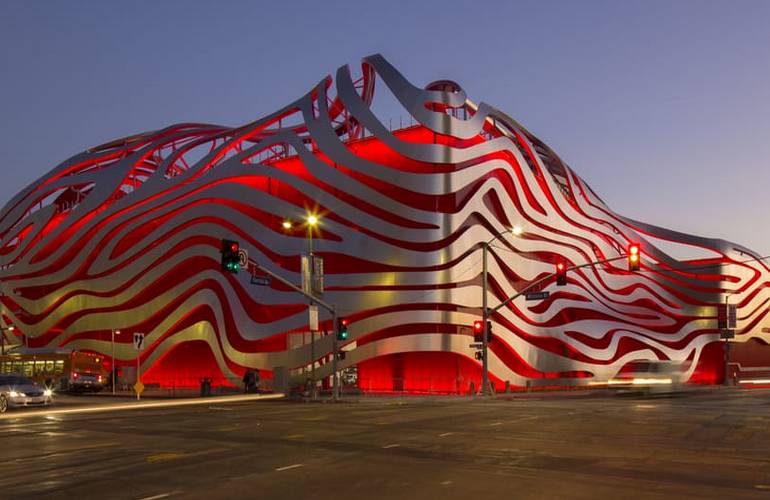 Finally, the Petersen plays host to several special events each year, including the monthly movie nights, themed car cruise-ins, curator talks, and various visiting art shows.
Petersen Automobile Museum 6060 Wilshire Blvd, Los Angeles, California.  website