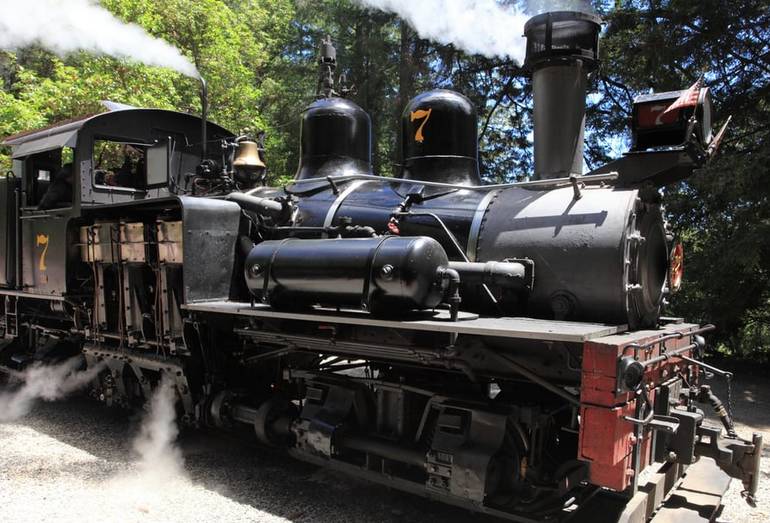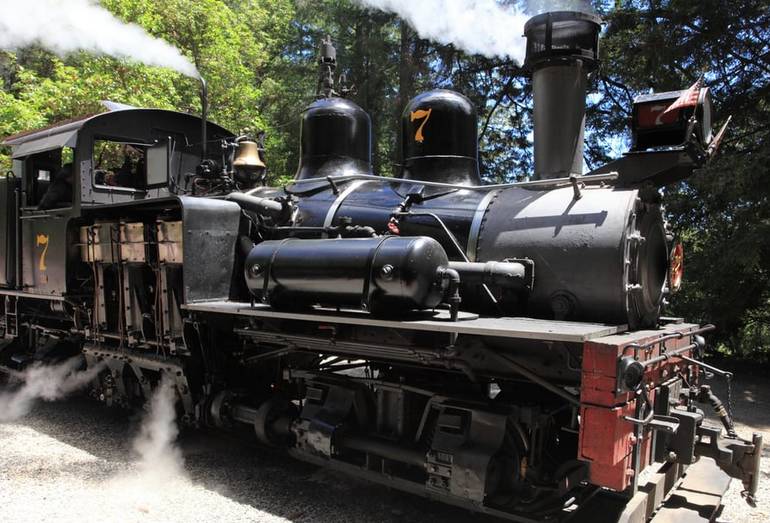 Roaring Camps Railroad is a wonderful day trip the whole family can enjoy, from grandparents to little ones. If you are in the Santa Cruz Area, put this amazing train on the top of your to-do list.
Roaring Camp features two train trips. The Redwood Forest Steam train ride and the longer Santa Cruz Beach ride from Felton to the Santa Cruz Boardwalk. Most visitors opt for the shorter Big Trees steam train ride.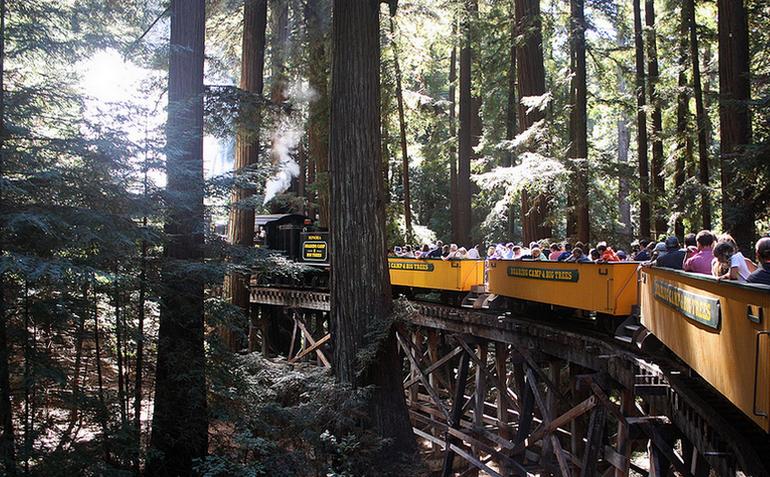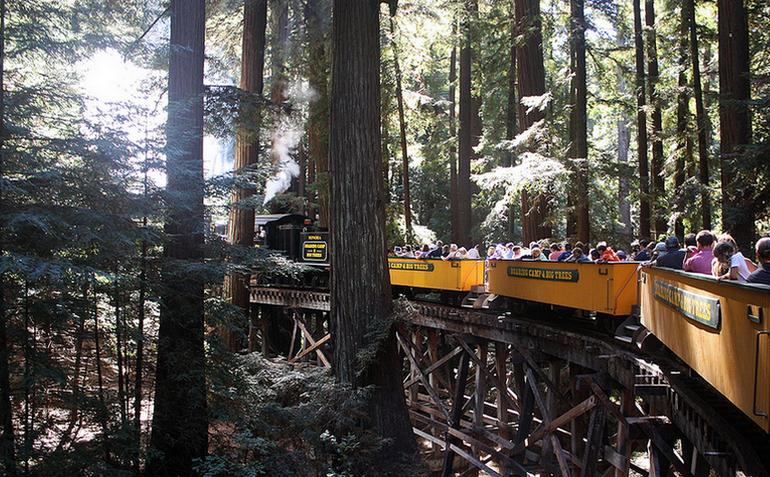 Redwood Forest Steam Train
Roaring Camp & Big Trees is a steam-powered narrow-gauge line using Shay and Heisler locomotives. Starting at the Roaring Camp depot in Felton, California, the line runs up steep winding grades through the redwood forest to the top of nearby Bear Mountain.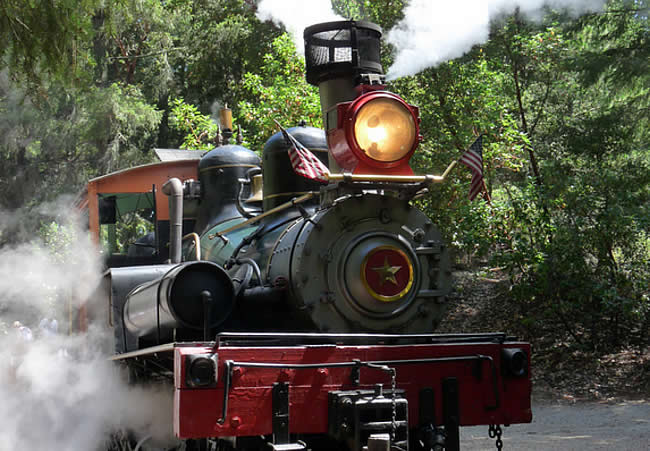 At an estimated 9.5 percent grade, it's the steepest passenger grade still in use. The trail is the southernmost remaining portion of the old Southern Pacific line. It's an hour-long train ride that travels about 2.5 miles. There is a short stop at the top of Bear Mountain before the return trip to Roaring Camps.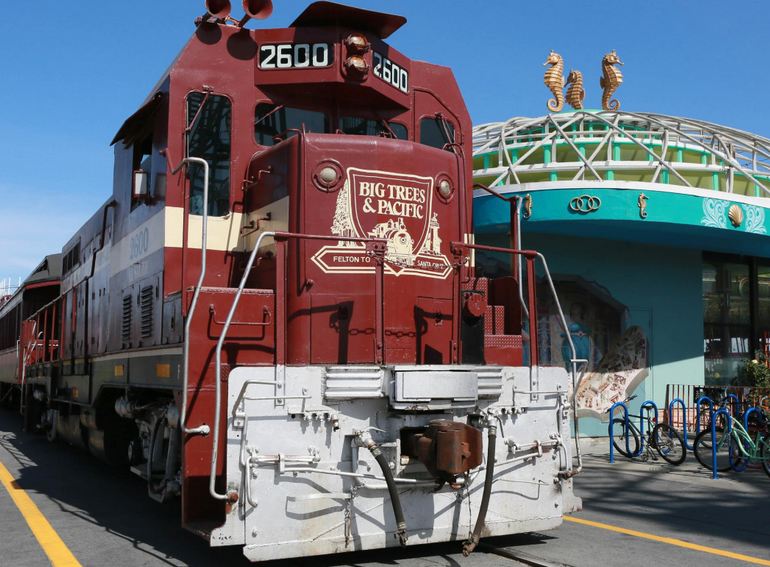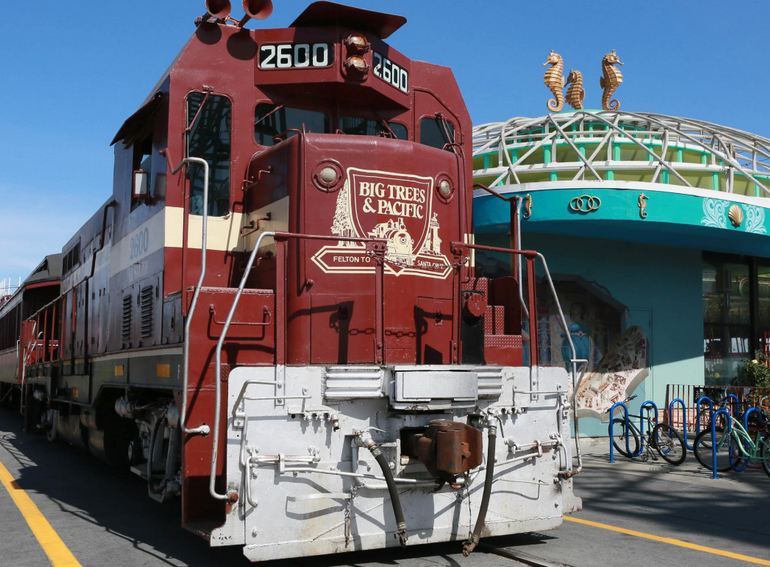 Santa Cruz Beach Train
This Beach Train travels through Cowell Redwoods State Park, adjacent to the San Lorenzo River. It then crosses over the river on a 100-year-old steel truss bridge and continues on the other side until it enters a tunnel. On the final leg of the journey, the train travels down the center of Chestnut Avenue before arriving at the Santa Cruz Beach Boardwalk.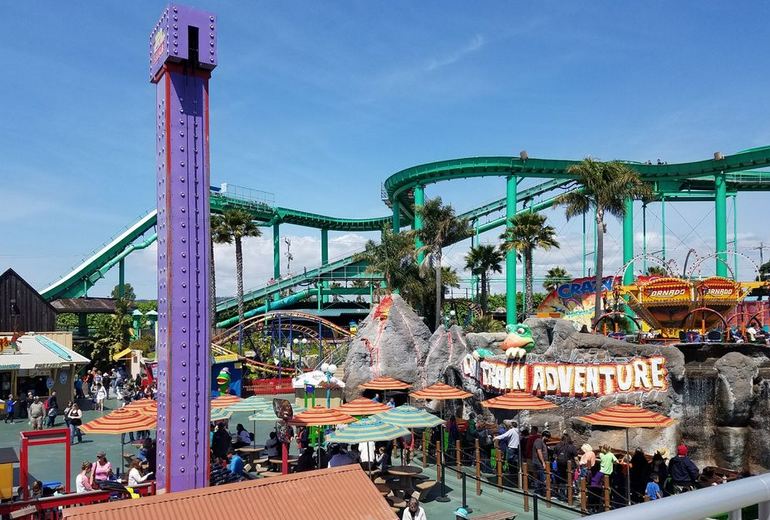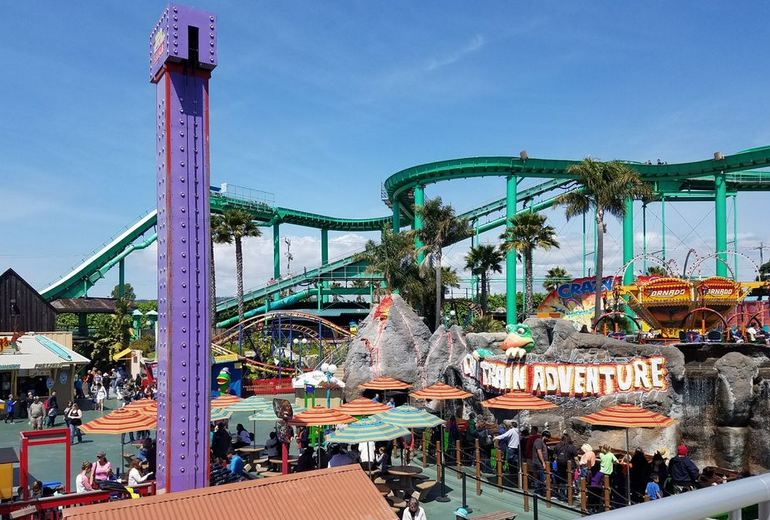 Keeping with its original purpose, the railroad carries tourists year-round on its beach trains. This route is 8-miles long and takes about 3 hours to complete the roundtrip. Both open-air and enclosed cars are used on this trip. The train stops in front of the San Cruz Beach Boardwalk.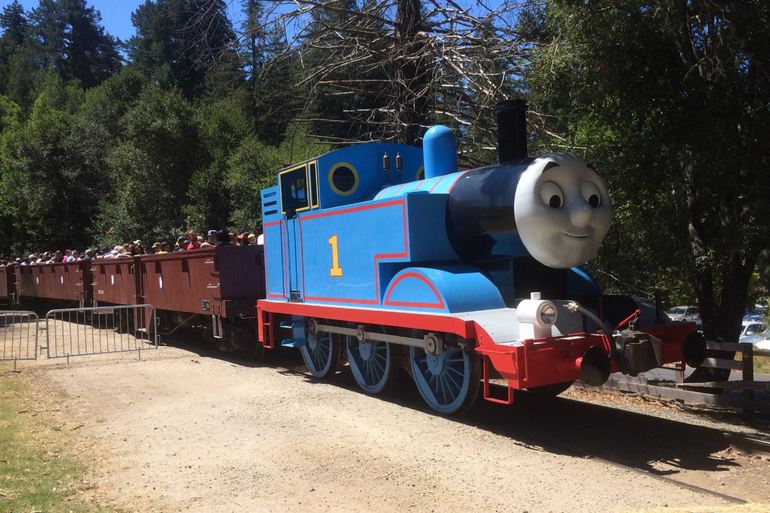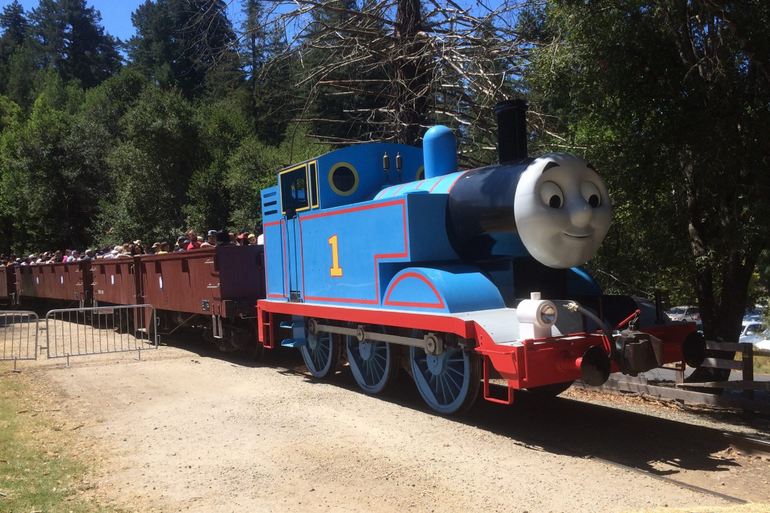 Roaring Camps Railroad Events
Special trains run about once a month. Thomas the Tank Engine™ is the most popular event held at Roaring Camps and attracts thousands of fans. Thomas takes visitors out on tour through the Big Trees. The romantic Santa Cruz Starlight Evenings allow passengers to enjoy the beauty of a redwood forest lit up at night during the summer.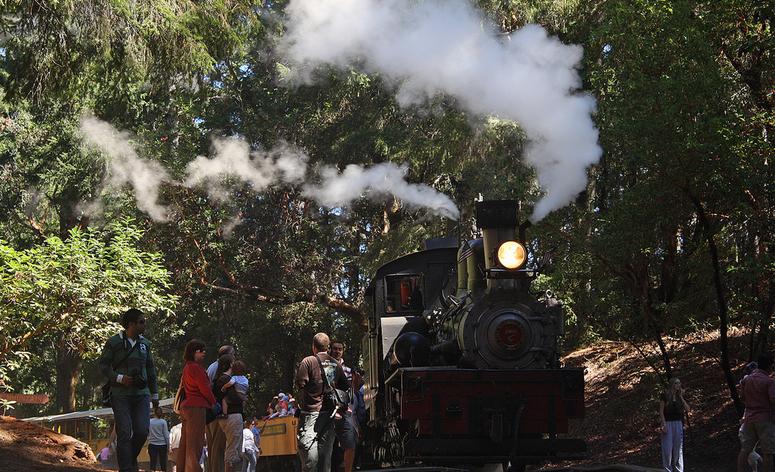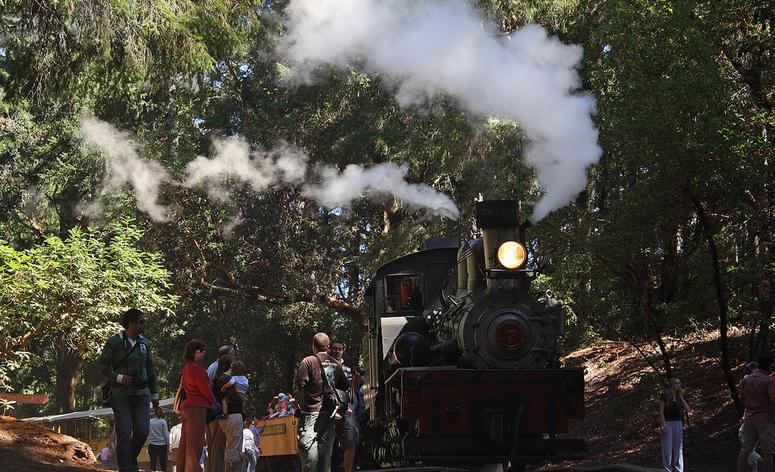 Getting to Roaring Camps Railroad
For those traveling longer than a day, trip distance lodging and dining in Santa Cruz. Roaring Camp is located six miles north of Santa Cruz and about a two-hour drive from San Francisco. 5401 Graham Hill Road, Felton, California. Website.