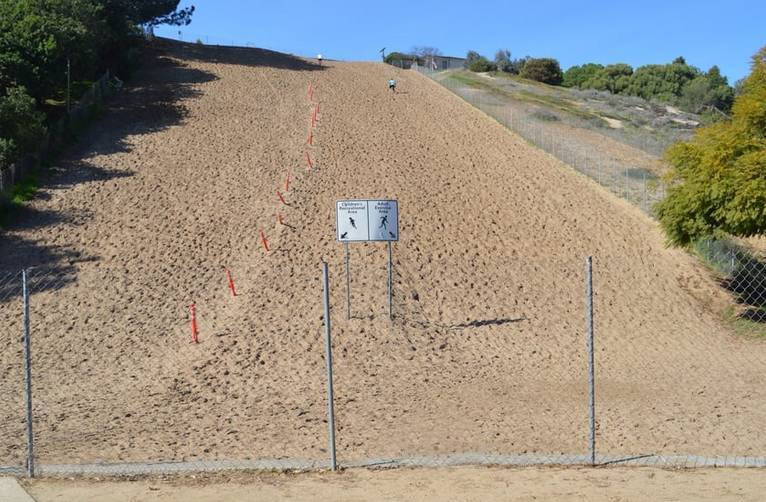 Sand Dune Park is a great place to get a workout and enjoy and enjoy a nice ocean view. This once super busy park is a victim of its success. Regulations now require a reservation to use the dune and keep the crowd down to no that fifty climbers.
Located in Manhattan Beach the dune was once used as a dump site and is the last remaining coastal sand dunes in an area that was once covered with them. Celebrities, sports figures, and common flocked to the dune for the ultimate workout.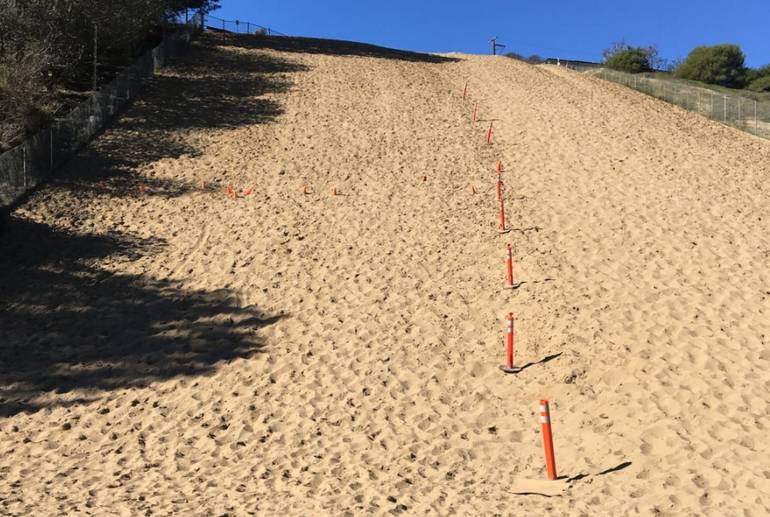 So many people were using the dune neighbors complained about parking, noise, traffic. The sand dune was fenced off and closed for nearly a year before new regulations were put in place to address the concerns of the locals.
There days the dune is a lot more civil, but not quite as much fun as the good old days. Adjacent to the dune is series steps that that go up the bluff. No reservations are required for the steps. But they are posted "No Jogging." Tickets are given for jogging so watch your step.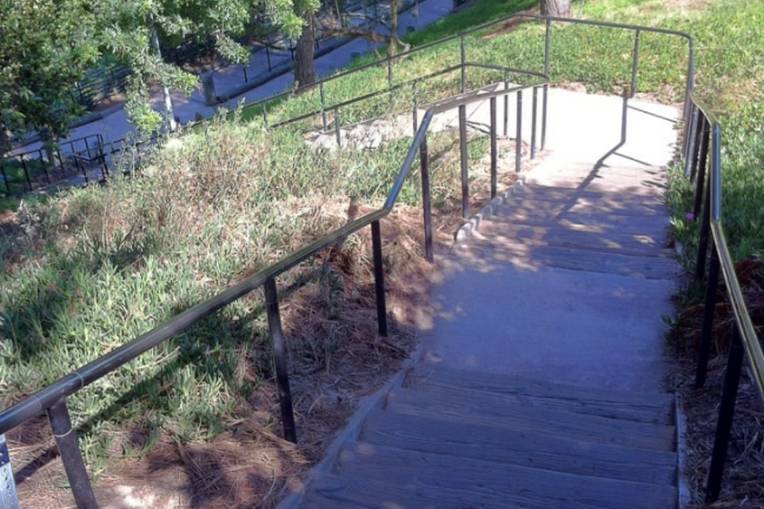 Manhattan Beach Dune is about 100 feet high. You have to be in good shape just to walk up the dune. Jogging up the dune is not for lightweights. The sand dune is a formidable workout. If this is your first trip to the dune you will have to stop and rest every few feet just to make it to the top.
Sand Dune Park Before you go
You will need to

register online

and create an account.
Only one reservation per day and per person is allowed.
Reservation hours are only available during daylight hours.
Dune attendant needs a reservation receipt, picture ID, and $1.00 bill.
You have one hour to play in the sand with a dune reservation.
Persons 55 and over can use the dune on a walk-up basis, no reservation, if not all the slots are filled. They still must pay the $1.00 fee.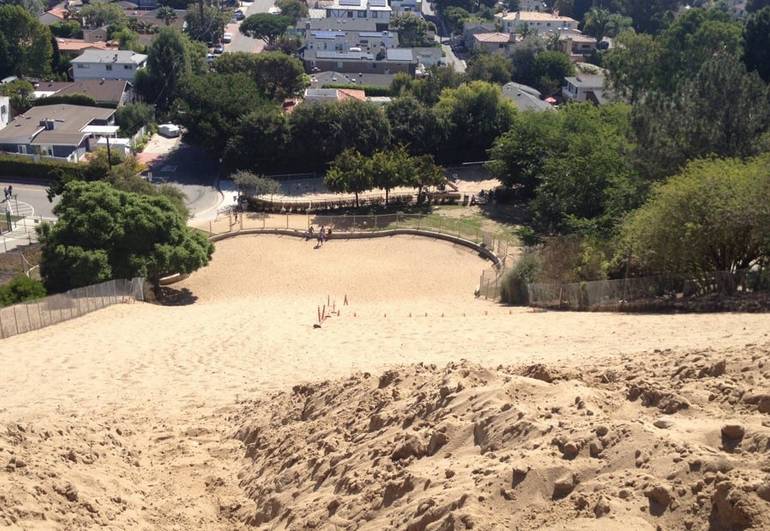 Sand Dune Park is in the middle of a residential area. Parking is very limited. Many users wear socks while on the dune, especially on sunny days. Be sure to bring along some water. You are going to need it.
Sand Dune Park is located at 33rd & Bell Avenue Manhattan Beach, CA 90266. There are 30 parking spaces along Bell Avenue. There is also a small children's playground at the bottom of the dune on Bell Avenue. This also where the dune attendant is located.