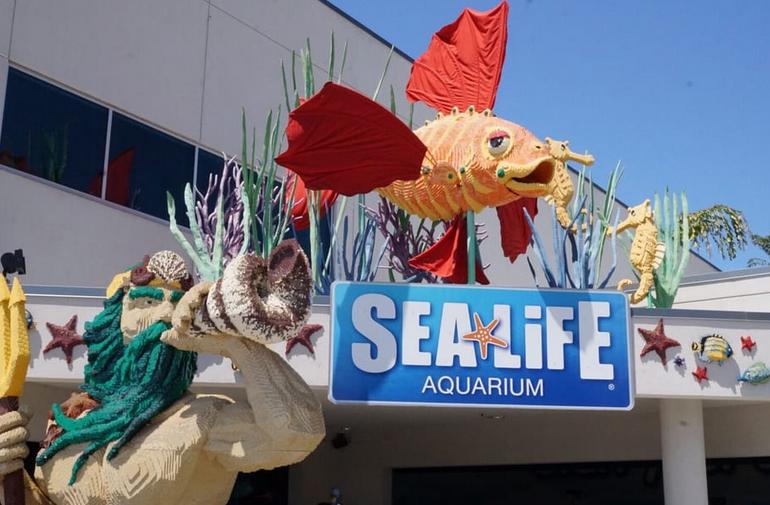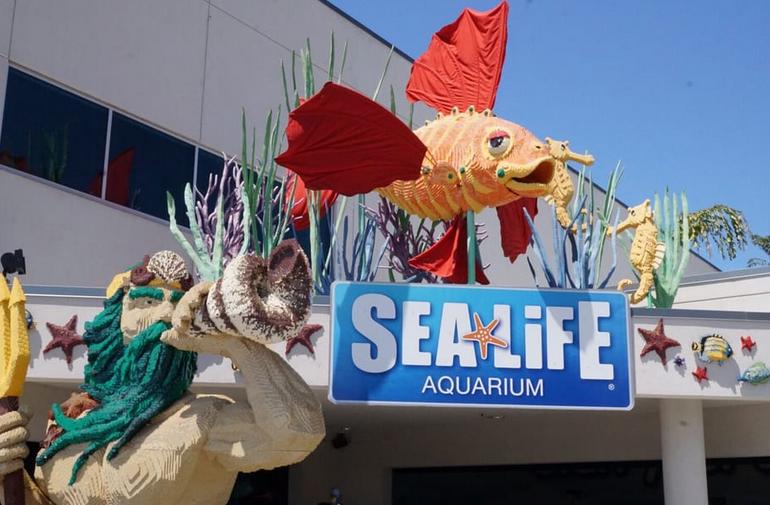 Sea Life Aquarium in Carlsbad is Southern California's kid-friendly aquatic attraction. The aquarium is a separate admission from LEGOLAND®.  Sea Life Aquarium has 35 locations around the world and the Carlsbad location is the first one on the west coast.
The Sea Life experience is a family voyage to the depths of the oceans, presenting the wonders of the underwater world to them in a fun and educational way. The two-story aquarium has over 36,000 square feet filled with ocean displays.
---
Save up to $19.49 per ticket or Family Pack Offer LEGOLAND + SEA LIFE® Hopper + 2nd Day FREE!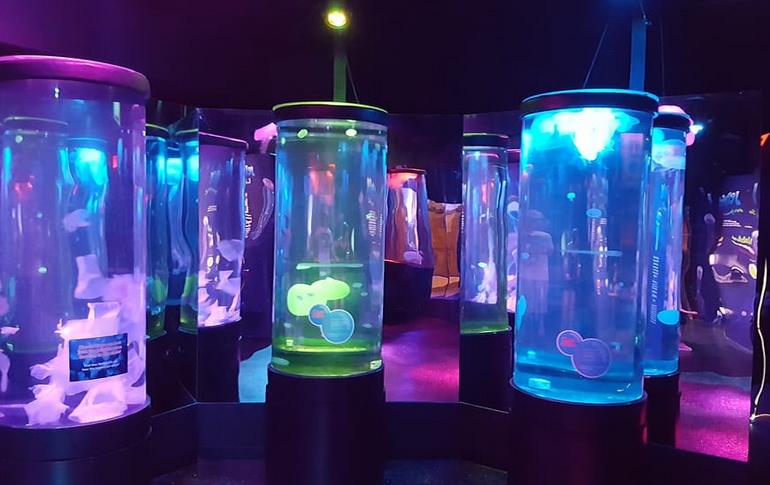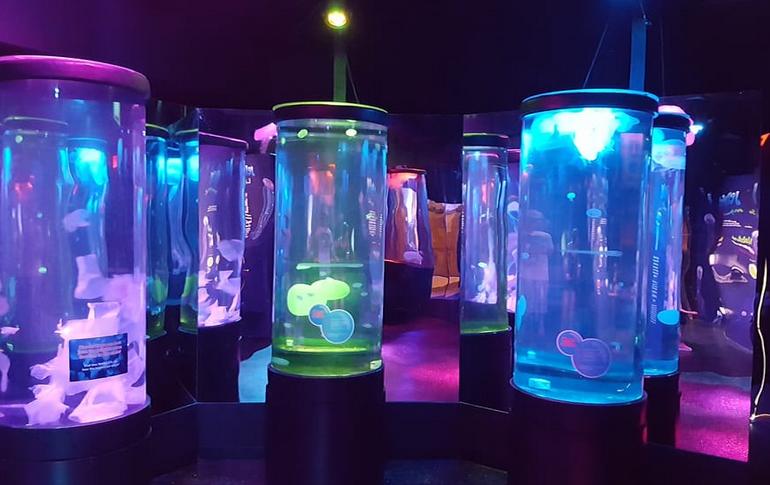 The main attractions at Sea Life Aquarium are the Lost City of Atlantis a 200,000-gallon ocean display featuring sharks, rays and tropical creatures swimming through a LEGO® excavation, as well as a 35-foot-long acrylic tunnel allowing guests to view all the sea creatures up close.
Sea Life Aquarium at LEGOLAND® California Resort is the 29th Sea Life center to open in the world. The addition of the aquarium adds a new dimension to Legoland making it a vacation destination instead of a place to spend the day.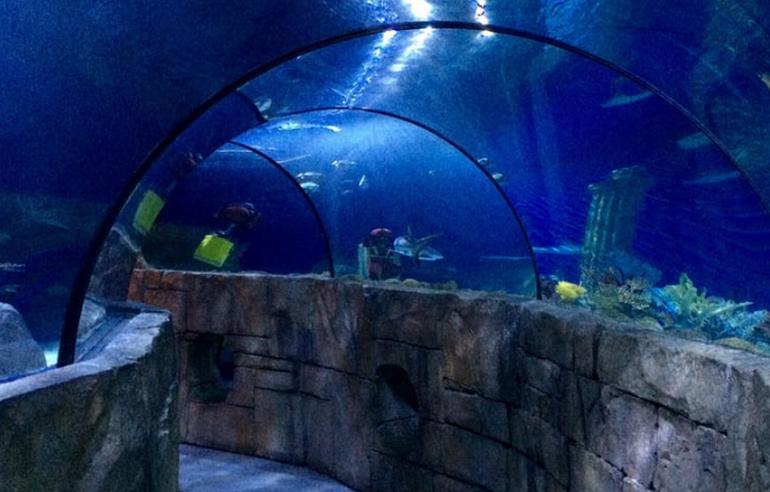 Legoland is located between San Diego and Los Angeles and vacationers can visit attractions in both cities while staying in the quiet coastal town of Carlsbad. For lucky locals, Sea Life Aquarium is an added perk to living in sunny Southern California.
Out of state visitors and locals will be happy to know all of the freshwater fish living in the Aquarium can be found in California lakes and streams.  All of the cold water marine animals are all native to the California coastline.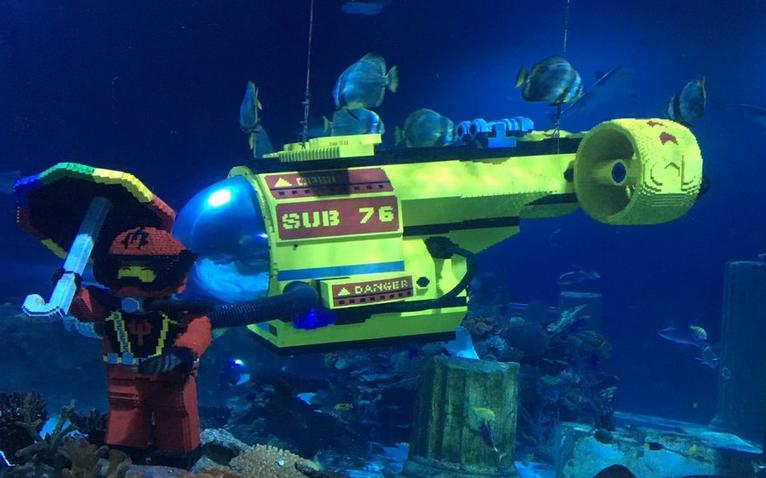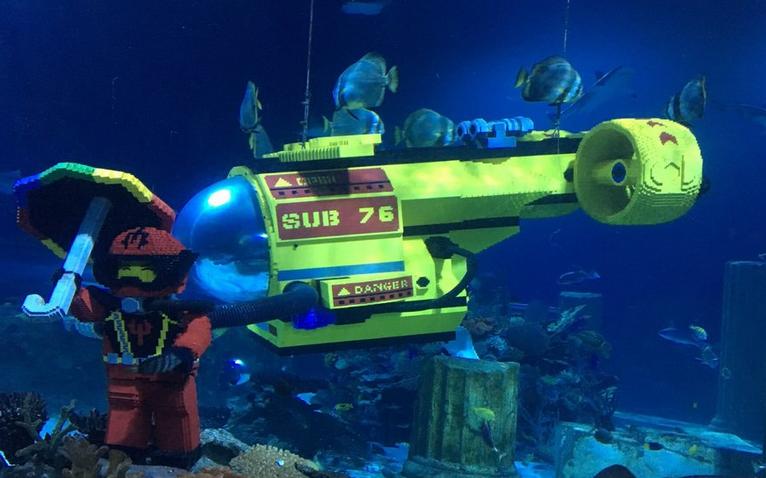 The SEA LIFE experience incorporates LEGO® models into a child's voyage to the depths of the ocean, presenting the wonders of the underwater world to them in a way specially designed for their understanding. Featuring play zones, fun facts and quiz trails, SEA LIFE is designed to be a child's guide to the life of the sea.
Where is Legoland Sea Life Aquarium
Directions to LEGOLAND® California: From Los Angeles and Orange Counties, take Interstate 5 south. From San Diego, take Interstate 5 north. Take the Cannon Road exit off of I-5 and head east. Legoland is about two miles from Interstate 5, and there are signs along the way that direct you.