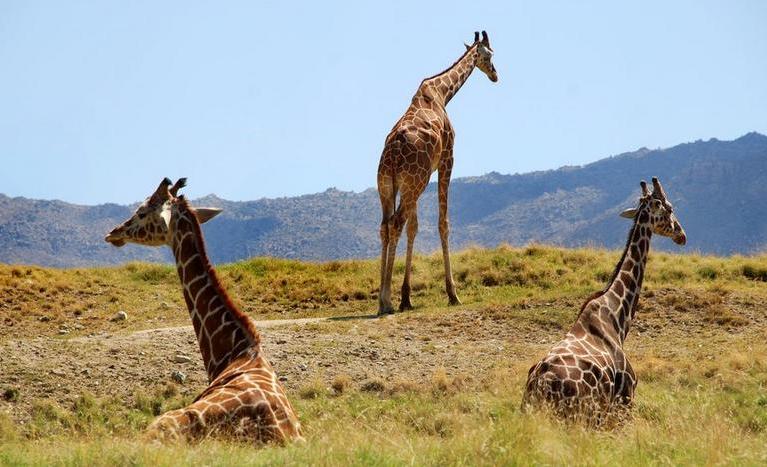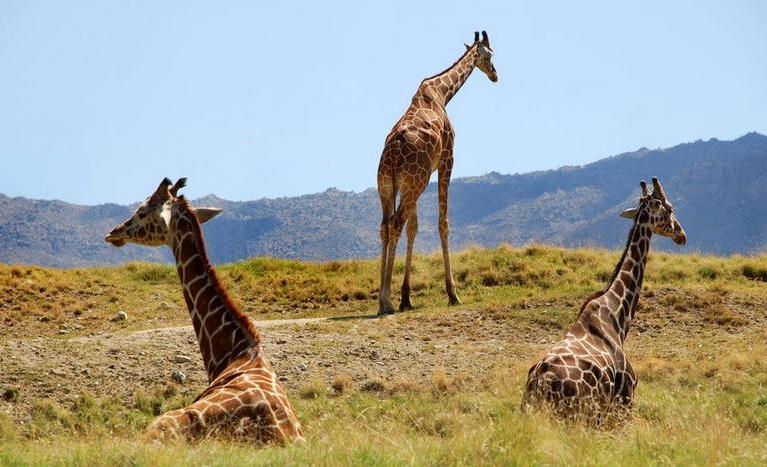 The Living Desert Zoo is located 15 miles southeast of Palm Springs, California. This family-friendly attraction is a breathtaking experience nestled at the foot of the Santa Rosa Mountains and is a worthwhile destination for any weekend getaway.
This 1,200-acre exotic learning center provides the perfect environment for adults and kids alike to experience the majesty of wild animals and exquisite desert gardens in a stunning natural setting.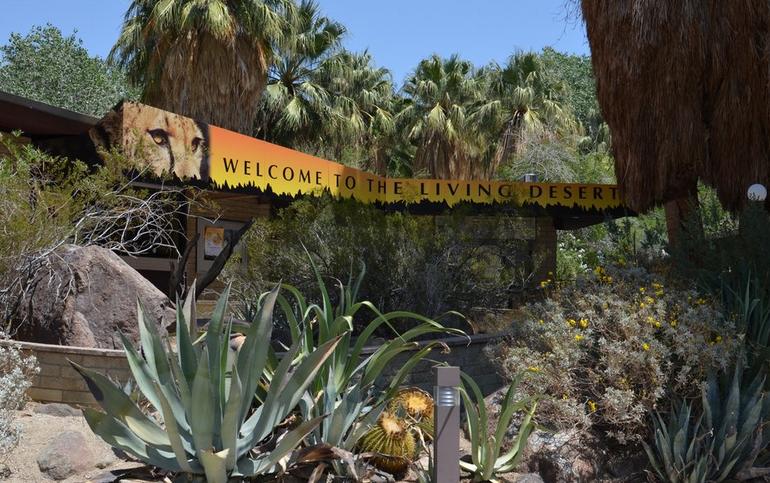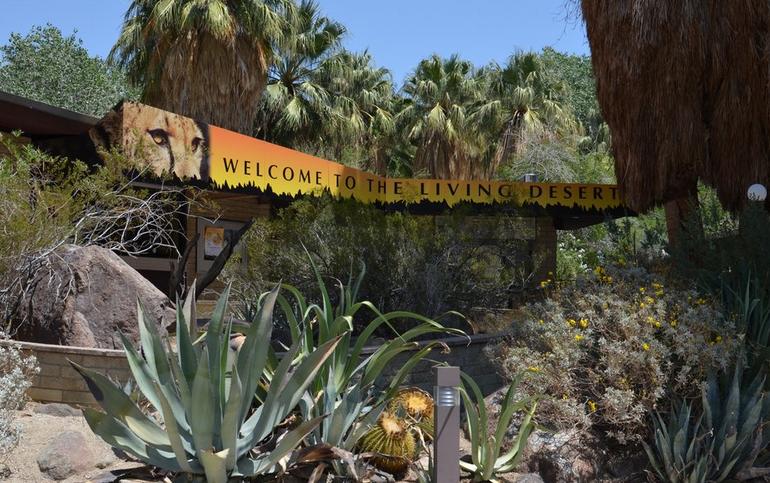 The Living Desert was established in 1970 by several trustees of the Palm Springs Desert Museum who recognized the destructive impact a resort community would have on their local desert ecosystem.
An interpretive nature trail and preserve in Palm Desert was planned to counteract those effects, and now after 45 years, the Living Desert continues its important work of preserving, conserving and teaching about the desert and all its varied animal life.
The area offers several trails for all levels that allow visitors to explore a variety of habitats and areas of the world. The North America trail features animals and plants that thrive in all four deserts of North America.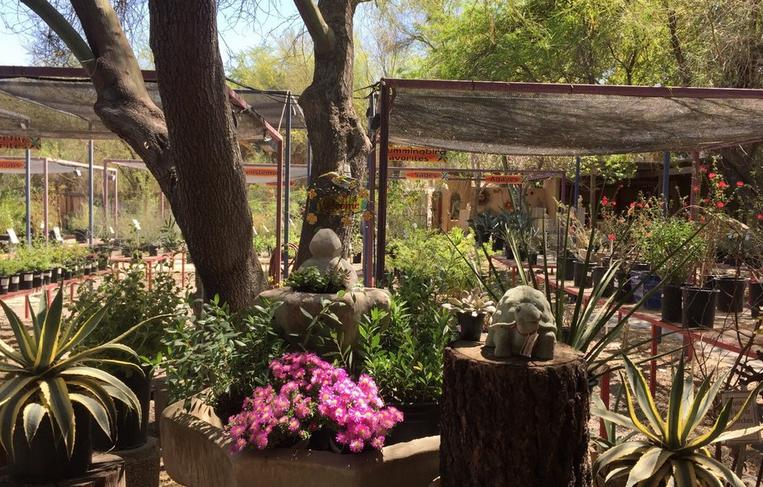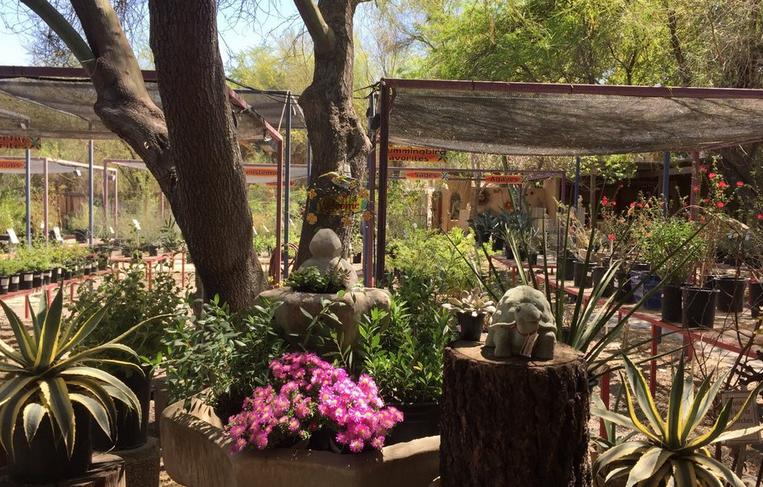 Popular Exhibits
The first stop is the small animal's exhibit designed to highlight various small desert animals, many active primarily at night due to the extreme daytime temperatures.
Along with the manicured pathways visitor often encounter an assortment of wildlife including birds of prey as well as numerous four-footed friends hiding in the jagged rocks of Eagle Canyon or Bighorn Mountain.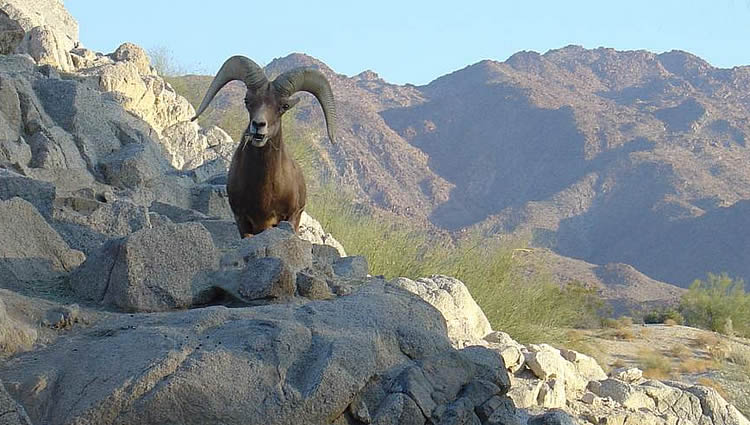 For the botanists, the luscious landscapes of the area's botanical gardens are sure to delight as you traverse a diverse blend of plant life found throughout the many North American deserts. The colorful Sage Garden is host to more than 35 different species and there is always something in bloom.
One of the Living Desert Zoomost popular attractions is an opportunity to climb aboard an Arabian camel for a ride through the wondrous flora and fauna of the Sonoran Desert.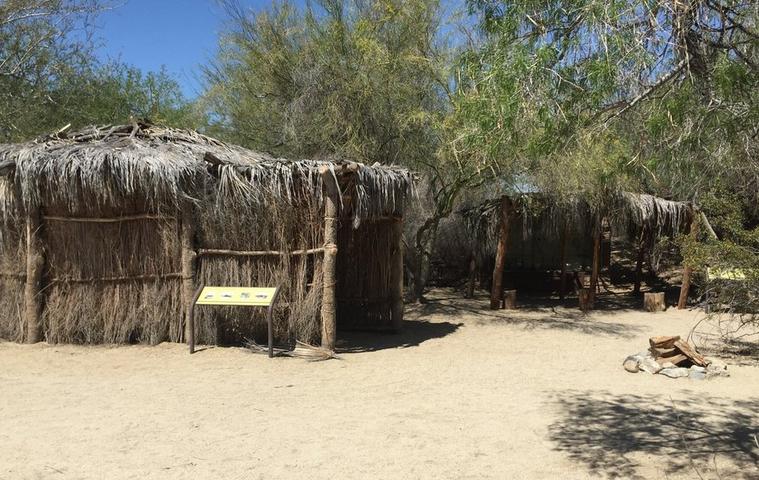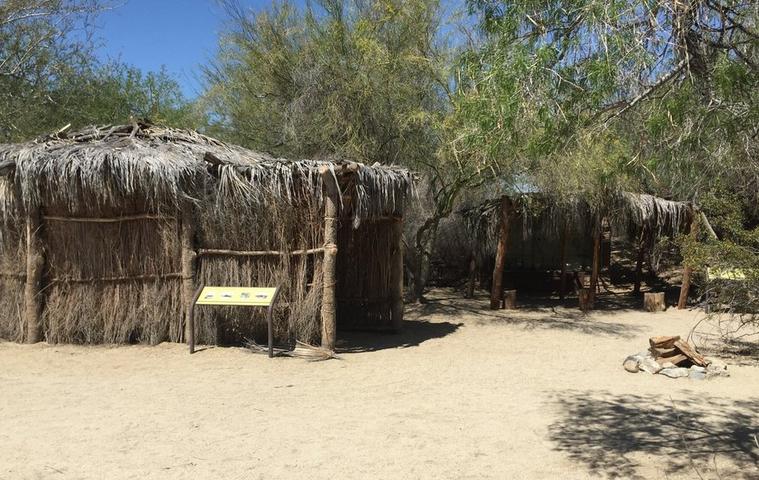 One of the park's more unique features is an authentic replica of a village found in northeast Africa, known as the WaTuTu. Mud-walled huts with grass-thatched roofs can be observed as well as many of the animals and plant life indigenous to the region's jetting mountains and windswept plains.
Visitors can also learn more about the African and Native American culture taught through ancient folklore and stories by museum docents.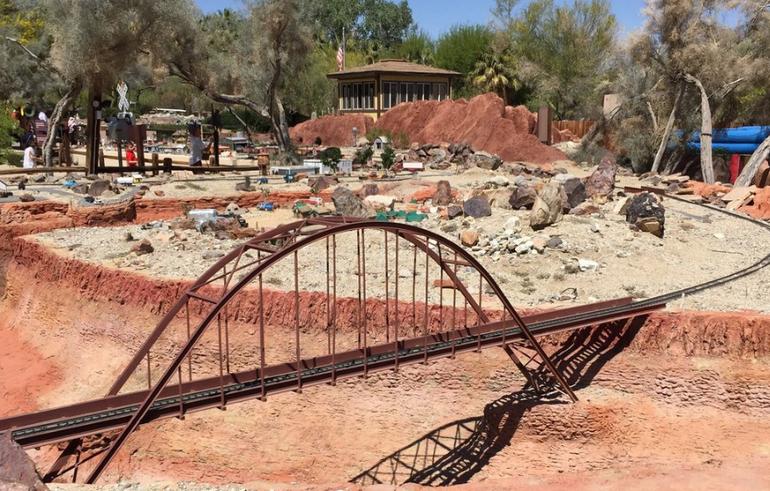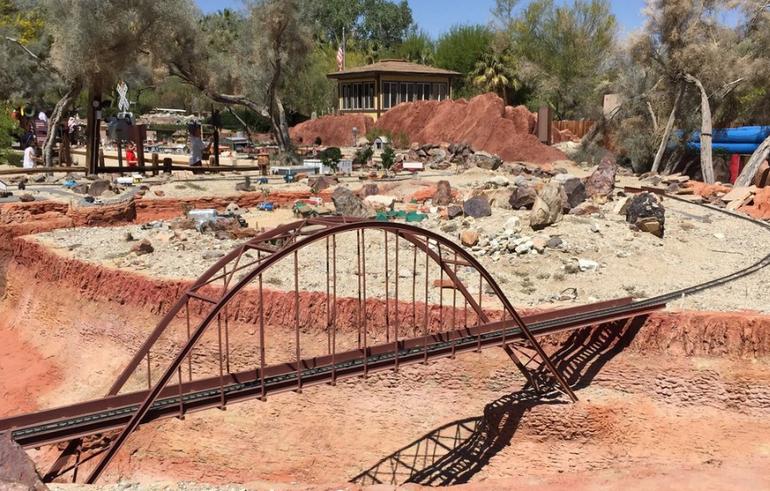 Kids Activities Living Desert Zoo
For the young and young-at-heart, there is the Miriam U. Hoover Discovery Center. This indoor exploration center included prehistoric fossil and bone exhibit that allow visitors a hands-on experience of the animals that once inhabited the Coachella Valley
For the little ones, there is a craft counter with paper and colored pencils for drawing a firsthand account of their experience, as well as several interactive areas to discover facts about the world's deserts.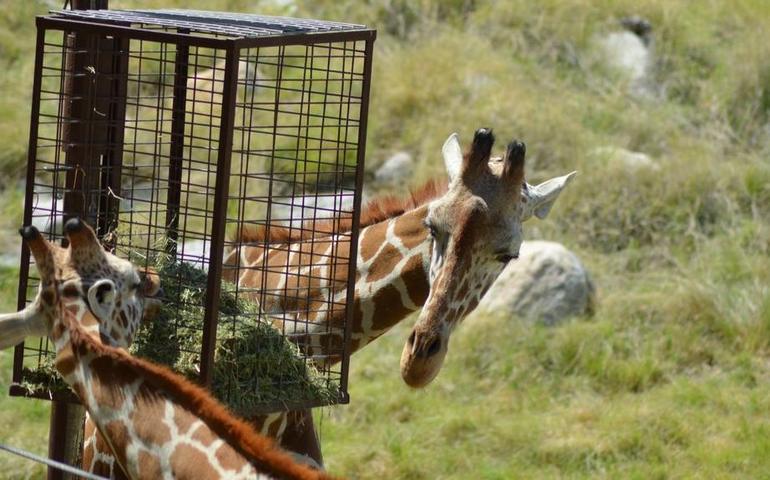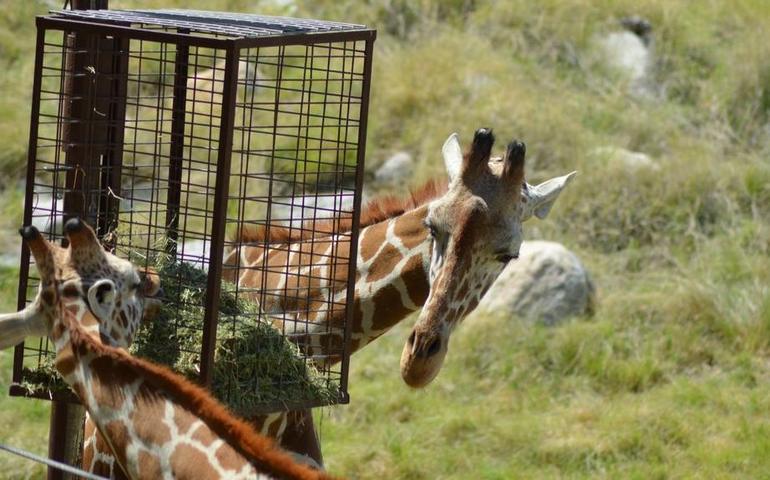 A popular attraction for kids and adults at the Living Desert Zoo is the huge LGB model train layout. The layout is huge. There are trolley cars, cable cars, ghost towns, tunnels, and mountains.
Your experience at living Desert can be a guided tour, or you are free to roam about on your own. Most visitors find that they can explore the entire park in about four hours, so plan accordingly.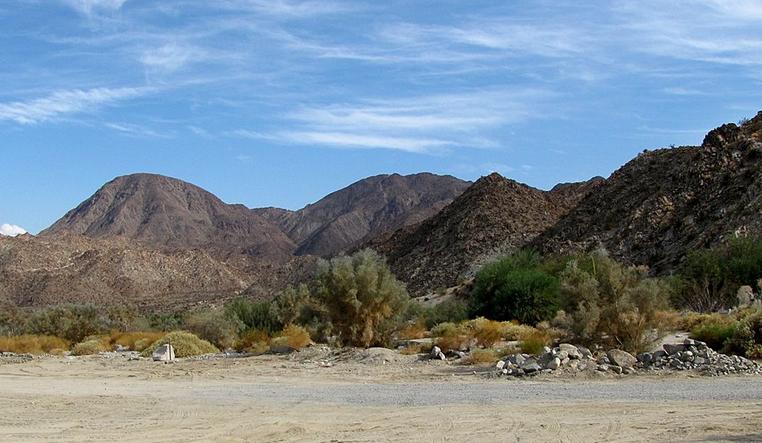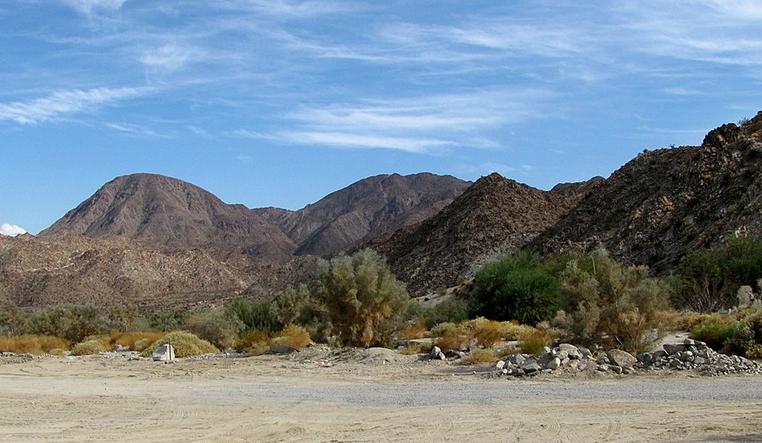 Where is the Living Desert Zoo
The Living Desert Zoo is located in Palm Desert California, two hours from Los Angeles or Orange County. Add 30 minutes to the drive if traveling from the San Fernando Valley. Lodging for every budget is available in the nearby city of Palm Desert, as well as plenty of places for dinner.
Area temperatures can soar to a sweltering 115 degrees during the summer months, so winter and spring are the most optimal times to visit. Wear comfortable shoes and protect yourself from the sun with a hat and sunscreen.
Hours are 9:00 am to 5:00 pm every day except Christmas, October 1 to May 31. The last admission is at 4:00 pm. From June 1 to September 30 hours change to 8:00 am to 1:30 pm, with the last admission at 1:00 pm. Address: 47900 Portola Avenue Palm Desert, California. Website.