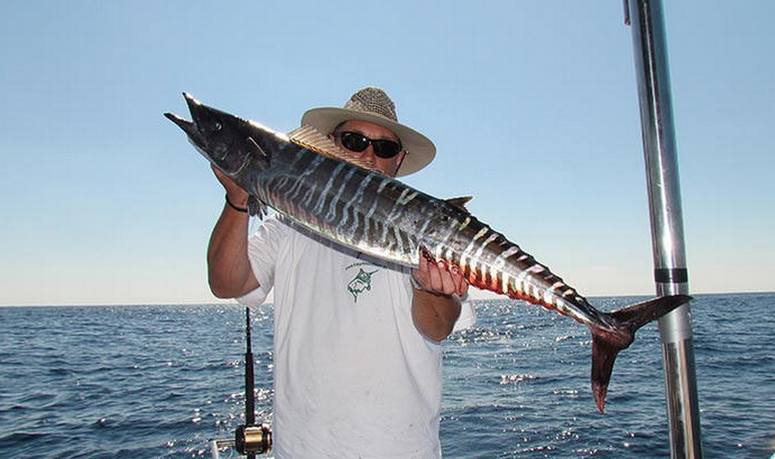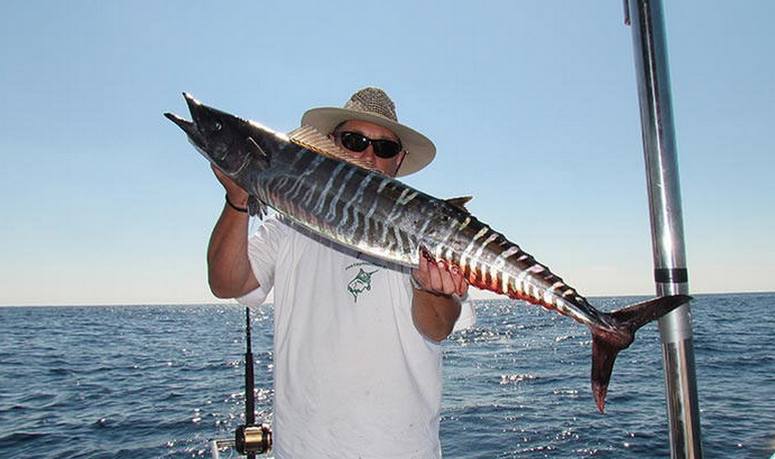 Deep-sea fishing is a popular year-round activity in Southern California. Ocean fishing trips target seasonal game fish off the coast and Baja Californa. Halibut, Sand Bass, Calico Bass, Barracuda, White Sea Bass, Rock Fish, and Yellowtail are the most sought-after game fish.
Ocean fishing trips leave most Southern California harbors, including San Pedro, Long Beach, Newport Beach, Dana Point, Oceanside, and San Diego.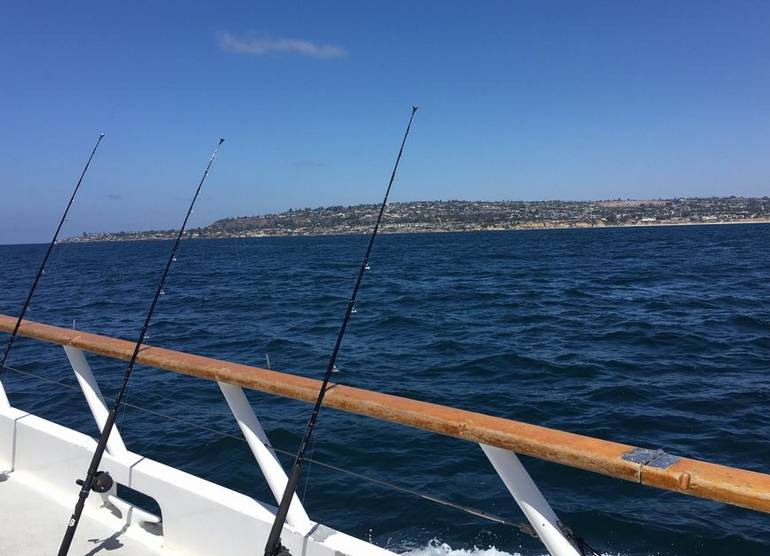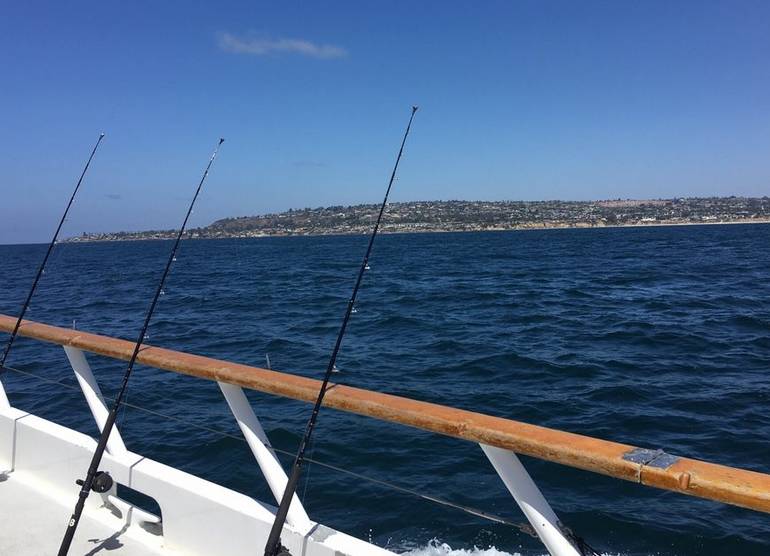 Do I need a Fishing License?
A sports fishing license is required for all anglers 16 years of age or older. Are you required to have the license in possession while on the fishing trip? If you are not a regular fisherman, a short-term sports fishing license is the most affordable option. One-day sport fishing licenses are also exempt from the Ocean Enhancement Validation requirement. If you're going on a long-range fishing trip south of the border, you will need a Mexican fishing permit. Fisherman's Landing has an excellent guide on how to obtain the permit.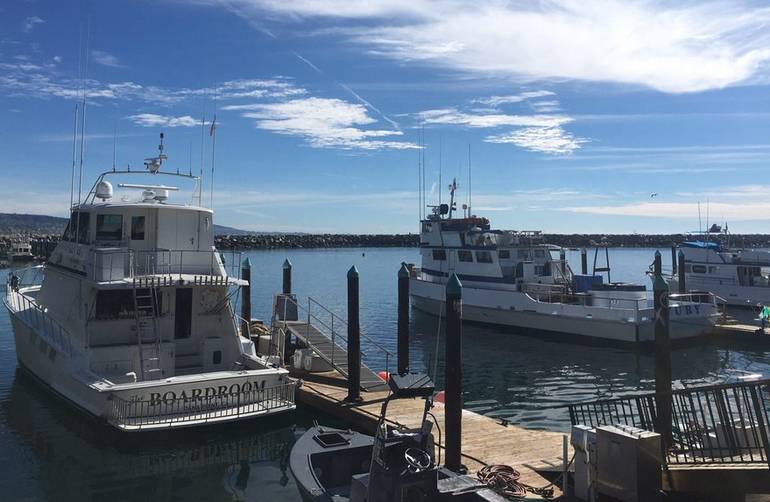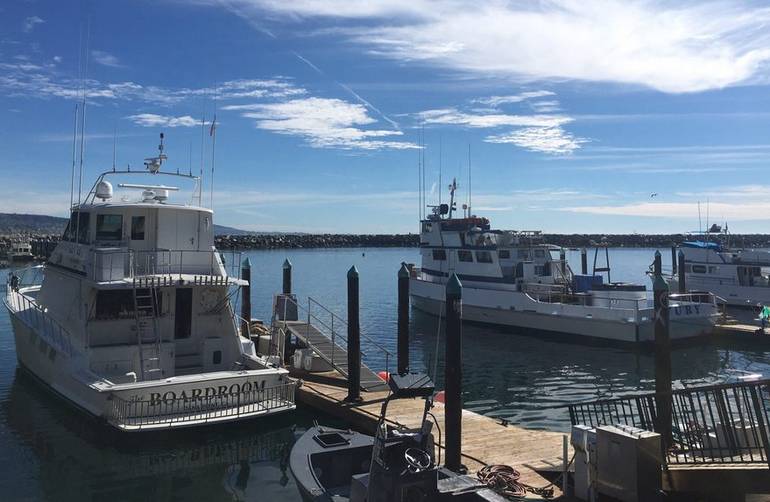 How Long are the Trips
Fishing trips are available for half, three-quarter, full-day trips, and twilight fishing depending on the charter company. Fishing equipment, including rods and reels, are available from most sports fishing operations, and they will also clean your fish for a small gratuity, usually $5.00 – $10.00.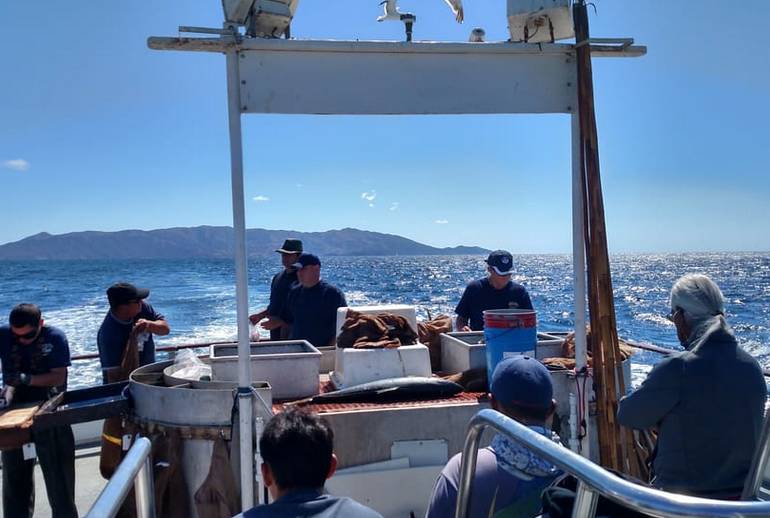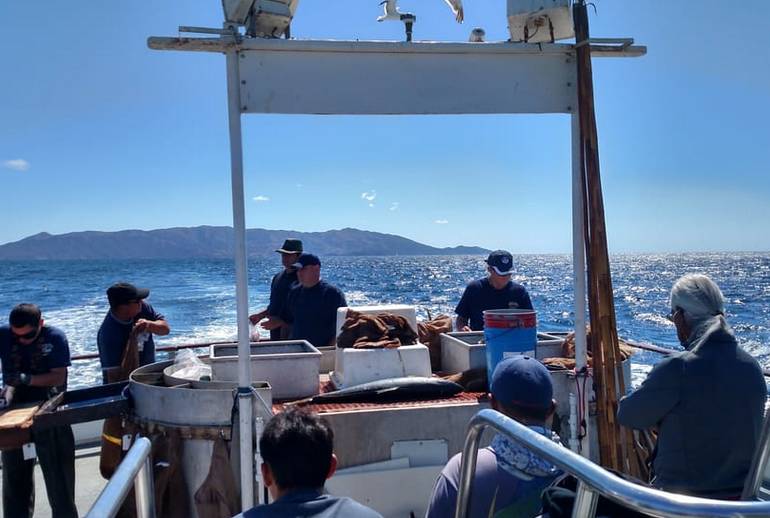 What If I Don't Know How To Fish
No experience is needed for any of these fishing trips; crew members will assist novice fishers and ensure they have the best chance of catching fish. More experienced anglers often are more than happy to help out beginners.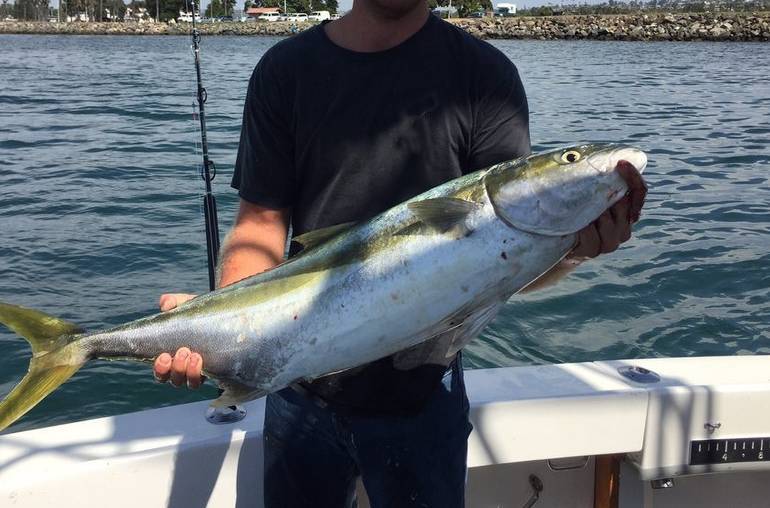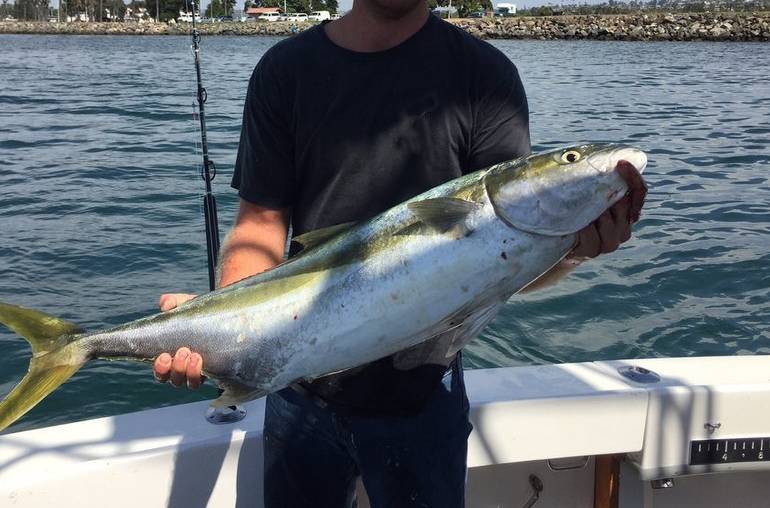 Where To Book A Sports Fishing Trip
Saltwater Fishing From Shore
Saltwater fishing is also possible from local piers and jetties; no fishing license is required. Fishing from a pier can be a great way to learn about saltwater fishing. All you need is some basic fishing gear and a comfy place to sit down and enjoy the ocean. Shore fishing is another popular Southern California activity; however, fishing from the beach does require a license.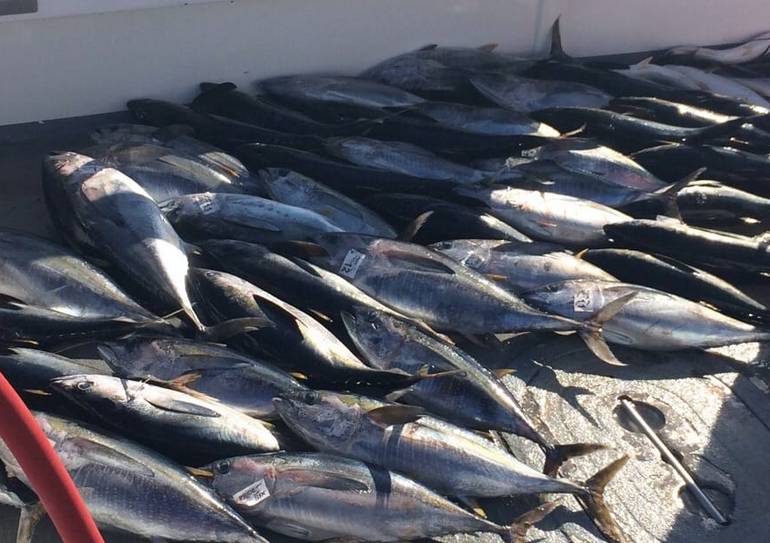 Freshwater Fishing Southern California
Southern California also offers some great freshwater fishing. During the fall and spring seasons, many lakes are stocked with trout. Catfish and bass can be caught year-round.