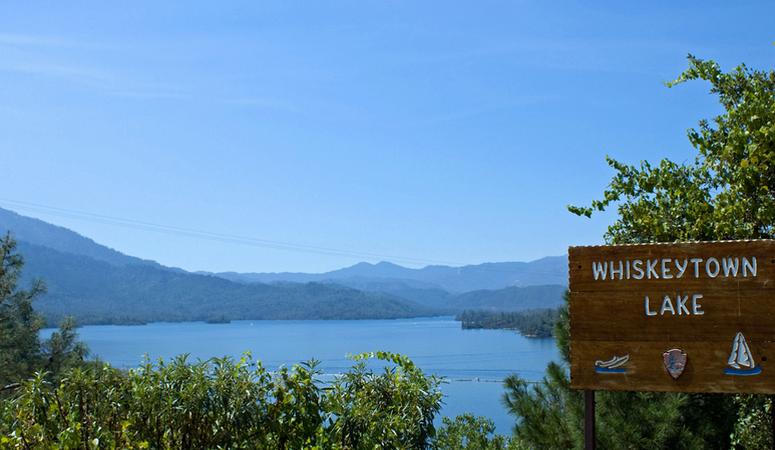 Whiskeytown National Recreation Area ranks as one of the most beautiful places to visit in California. Located adjacent to the Shasta and Trinity parks, within the recreation area are three reservoirs and an impressive diversity of outdoor activities.
More than 200,000 acres of woodlands, grasslands, lakes, and streams are just waiting to be explored. You may experience many things during your visit to the parks, but boredom will not be one of them. Whiskeytown is centered around a lovely large lake that covers more than 3,000 acres.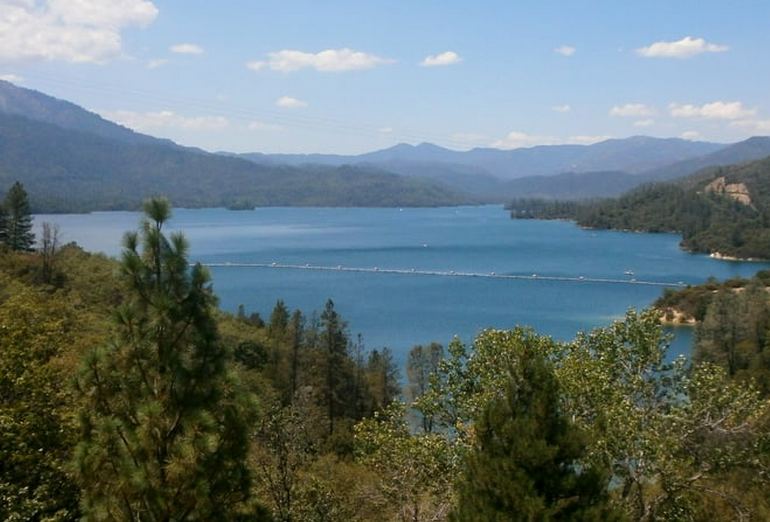 Whiskeytown Lake
The lake was created following the completion of the Whiskeytown Dam in 1963. It serves as an important reservoir, and source of water for the residents and farms of Shastra County. Its powerhouse also provides a vital flow of energy to the surrounding cities and towns.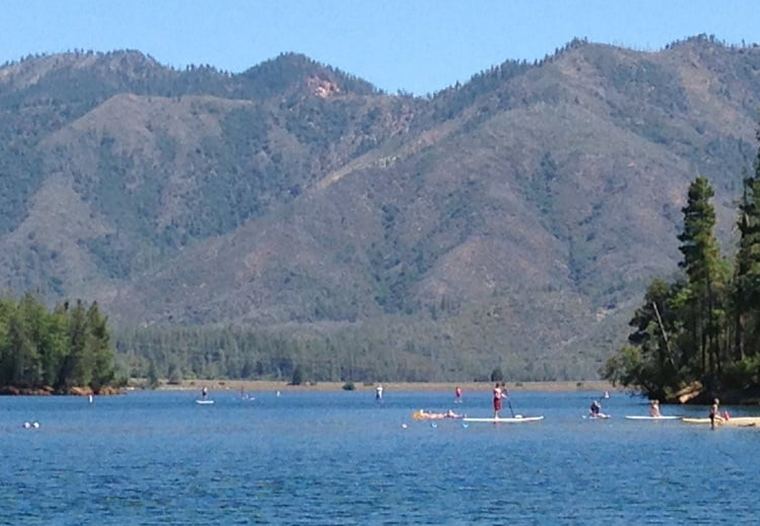 Water Sports
Whiskeytown Lake is well known for its excellent visibility and is a popular spot for fishing. There are swimming beaches, Brandy Creek being a perennial favorite. During the summer months, a lifeguard is on duty full time. Guided kayak tours are available free of charge over the summer, and the conditions are perfect for sailing. canoes are welcome, jet skis are not.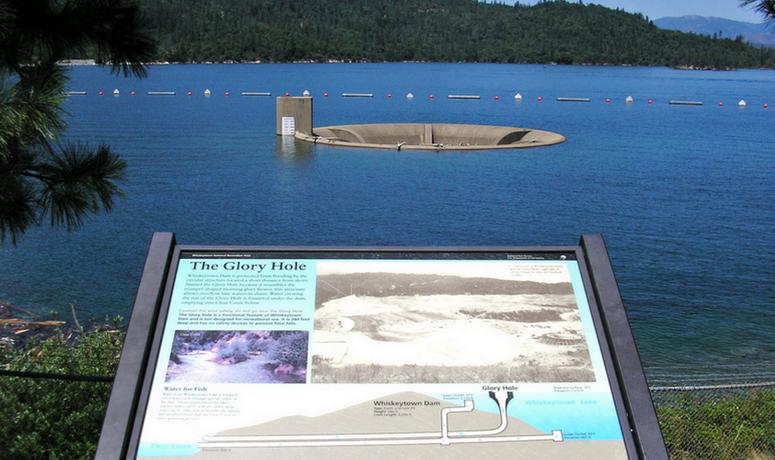 Fishing Whiskeytown Lake
There is fine fishing to be done in the lake, as well as the creeks that feed it. Bass, trout and even Kokanee Salmon are plentiful. The standard California State Fishing Regulations apply here, and the Whiskeyville staff will be happy to answer any questions you might have.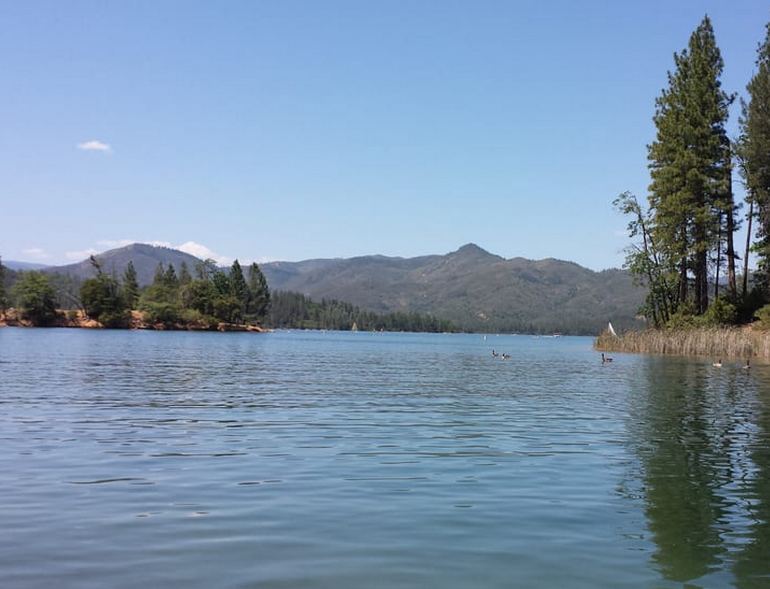 Wildlife
It is the wildlife and the awesome opportunities for outdoor recreation that make Whiskeytown National Recreation Area worthy of a trip. Bald Eagles and Osprey come here to build their nests in the tall trees lining the shores of the lake. Black Bears, Blacktail Deer, and Mountain Lions that have made the forests of Whiskeytown their home.
Hiking
Hikers and those with mountain bikes have no shortage of trails to explore throughout the Whiskeytown National Recreation Area. There are hundreds of miles of trails meander through the forests. Equestrian enthusiasts will be thrilled with the sights to be seen along the riding paths. Dogs are welcome in some spots, but keep your four-legged friends on the trails and away from the wildlife.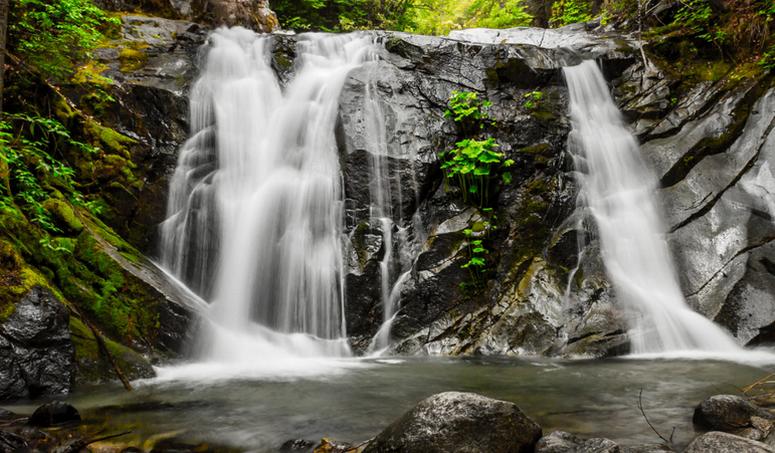 Waterfalls
Whiskeytown and environs have several sensational waterfalls. The "lost falls" on the James K Carr trail were rediscovered by a geologist and biologist conducting a survey of the park in 2004. The falls are easily accessed, and make a pleasant hike, and a perfect place for a picnic. Turn your phone off, but have your camera ready. The memories made here will be the kind you want to capture forever.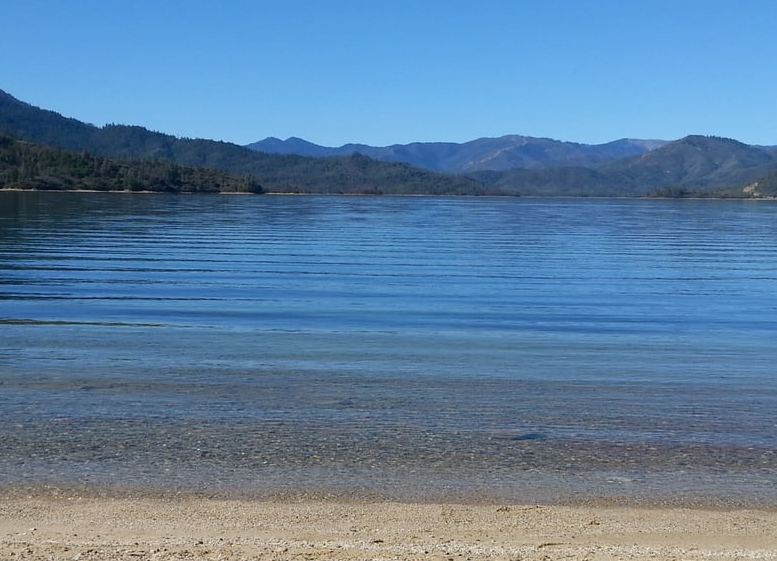 Camping
Numerous camping and accommodation options are available at Whiskeytown National Recreation Area. RVs are welcome at most campgrounds and provide all the necessary hookups. Perhaps the prettiest spots are to found at the more primitive sites. Campers will want to keep their food under lock and key; the resident raccoons have quite the reputation for helping themselves to a midnight snack while visitors sleep…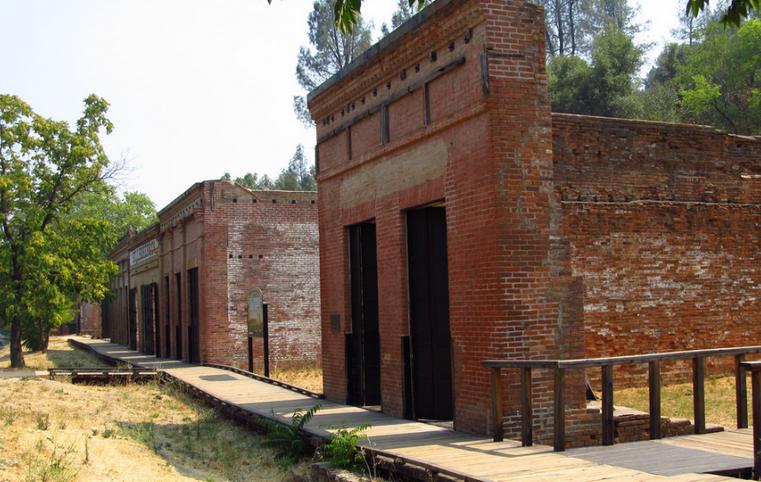 Shasta State Historic Park
This Historic Park is only a 2-mile drive from Whiskeytown Lake. here you will find the remains the gold rush town of Shasta City. Many of the brick buildings are in ruins. Remaining buildings include the restored courthouse serves as a museum, Litsch Store, blacksmith shop, and a barn. More info can be found on the park's website.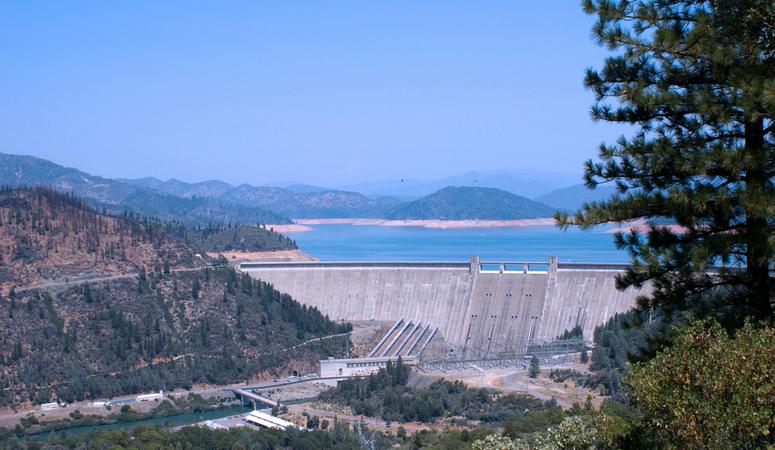 Lake Shasta and the town of Redding are also close by Whiskeytown Lake. There are few places beautiful in California than this protected recreational space. Whiskeytown attracts more and more guests every year. Be sure and beat the crowds by making your way here sooner, rather than later.