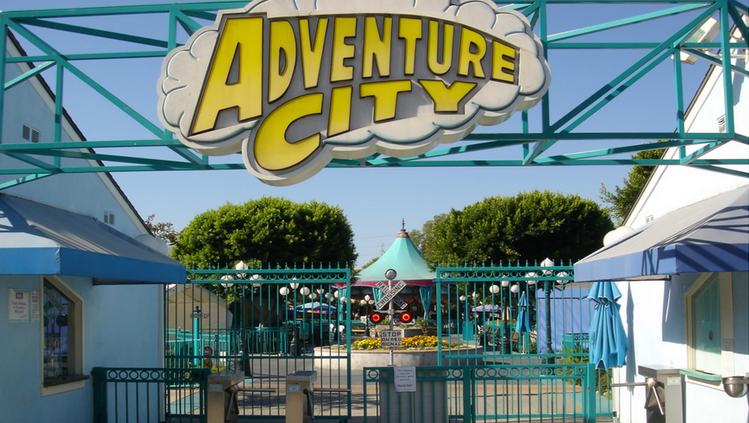 Adventure City is located along Beach Boulevard in West Anaheim. This wonderful little theme park is designed for smaller children that are not quite ready for big kids rides at major amusement parks. A theme park with training wheels.
Adventure city is best suited for children 12 and under. Some of the rides parents can hop on with their kids, others are just for children. Admission includes unlimited use of all rides, shows, and attractions except the arcade and Mount Adventurous.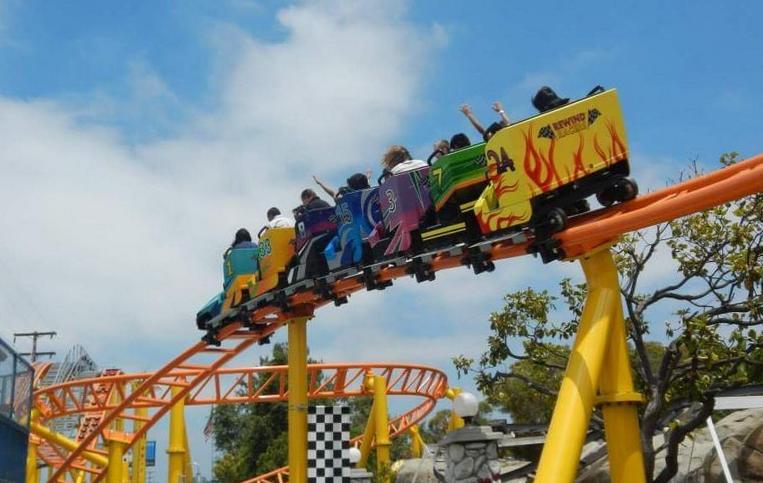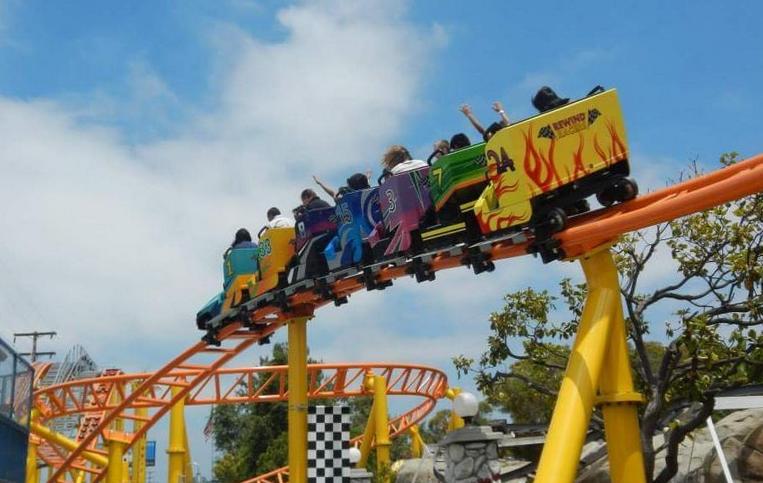 If your kids like trains they will love riding the 1938 vintage miniature train that circles the theme park. Freeway Coaster is a perfect ride to introduce children to the fun or riding roller coasters (parents can ride too.) Rewind Racers, Adventure City's newest attraction might even attract a few coaster fans to check out the new ride.
If you are looking for a mix of big and little kids ride we suggest traveling a few miles east on Beach Blvd to Knott's Berry Farm. On the other hand, if Adventure City is a great place to introduce younger children to visiting a theme park.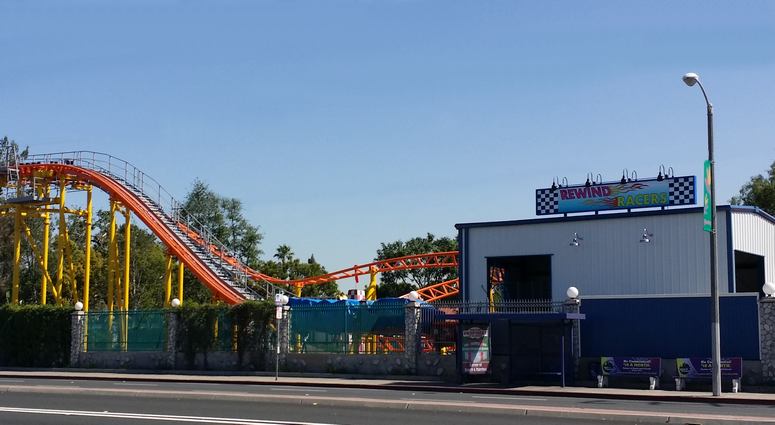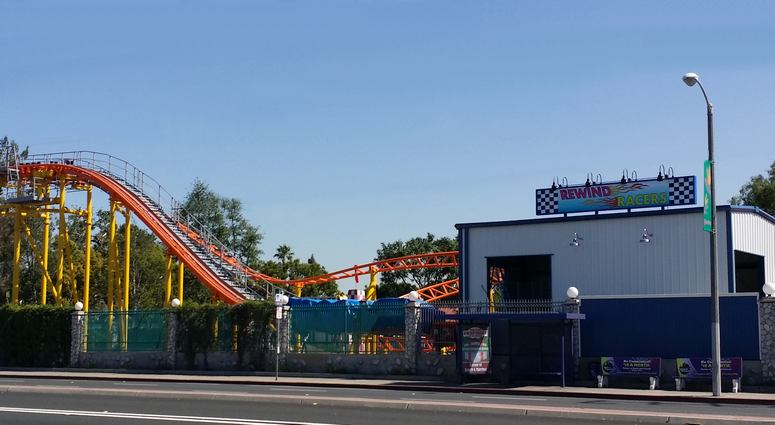 Adventure City goes out of its way to make sure kids have a fun day. All of the rides are kept in top running condition and the park is always clean and safe. If you are looking for a fun and affordable place to take your kids, Adventure City is it.
Adventure City "The Little Theme Park" and Hobby City were once scheduled to be replaced with condominiums, however, the developer backed out on the deal. There are no plans to replace the little amusement park and Adventure City will continue to operate and expand along with Hobby City.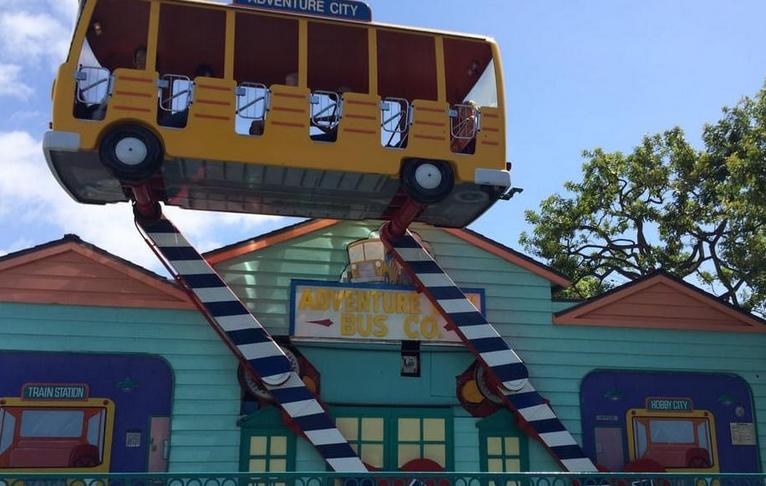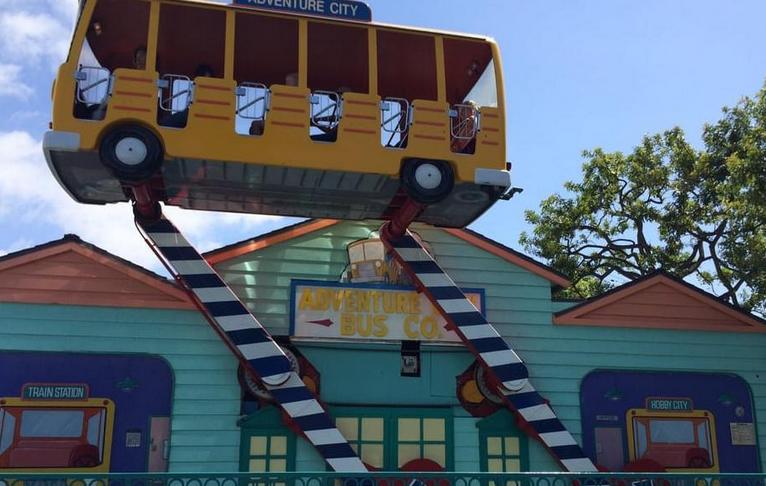 At one time Hobby City had a collection of shops that sold dollhouses, stamps, coins, rocks, teddy bears, antiques, living nature museums, reptiles and cowboys of the Wild West store. Most of the stores were torn down to make a new parking lot, but several of them are still around including the hobby shop.
One of the most interesting buildings still in use is the White House which at one time was the Hobby City Doll and Toy Museum. These days the White House is being used for weddings and events.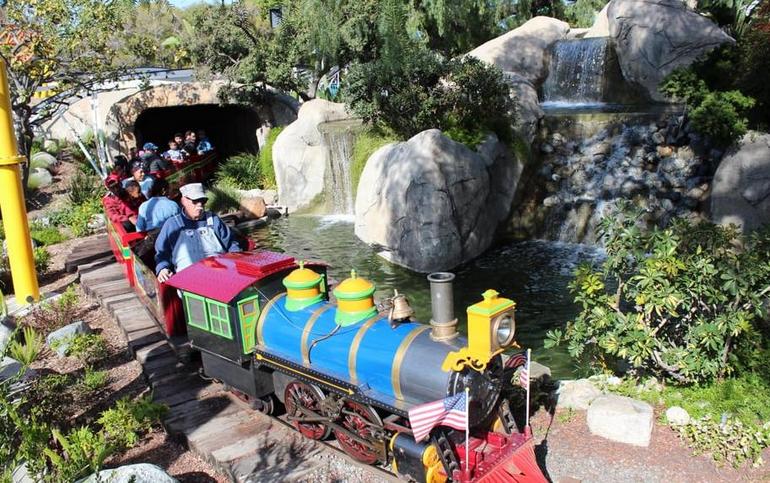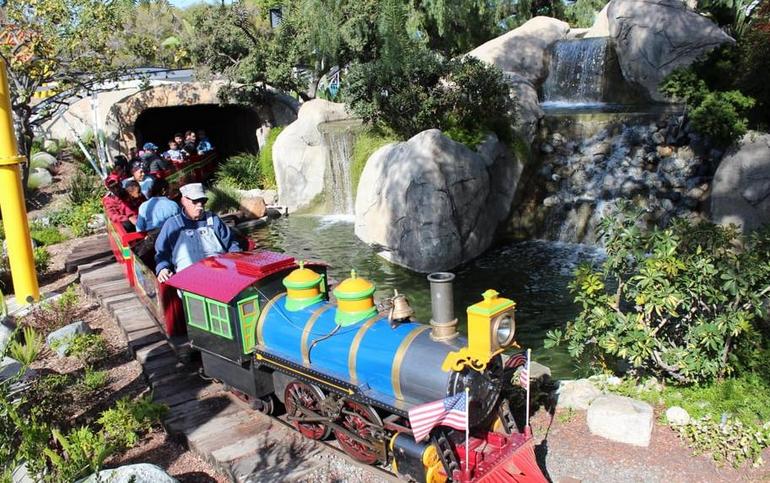 Adventure City is located in the City of Anaheim not the City of Stanton. "The Little Theme Park" is a great place to spend the day with young children and if you are planning a birthday party your kids will have a blast at Adventure City.
Adventure City Rides: Rescue 911 fire trucks, police cars, and ambulances run along a track, Balloon Race, Barnstormer Planes, Drop Zone, Freeway Coaster a little kid coaster, Crank 'n' Roll train ride, Adventure City Express T 1938 miniature train ride, Crazy Bus, a vintage 1946 carousel, Giggle Wheel kids Ferris wheel.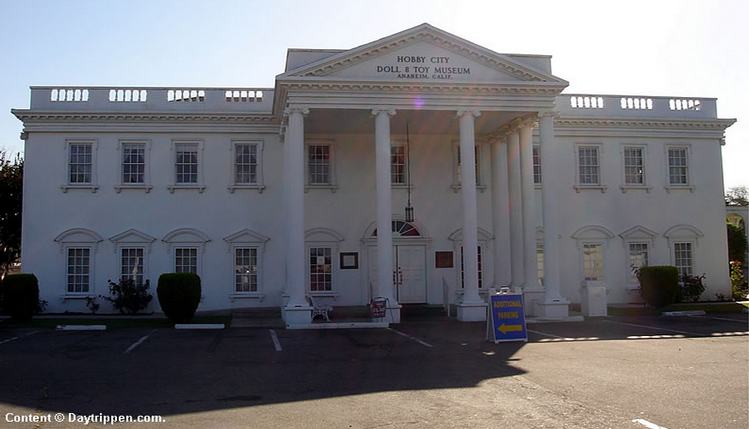 The Hobby City White House in Anaheim is a 1/2 replica of the White House in Washington DC. For many years, the building housed the Hobby City Doll & Toy Museum.
The doll museum featured hundreds of unique toys and dolls from across the world including a huge train set. Notice the Hobby City Doll & Toy museum sign on top of the building which since has been removed.
The museum closed years ago and the dolls and toys are long gone along with the owners of the museum who used to live in the White House. Today you can rent the building for weddings and special events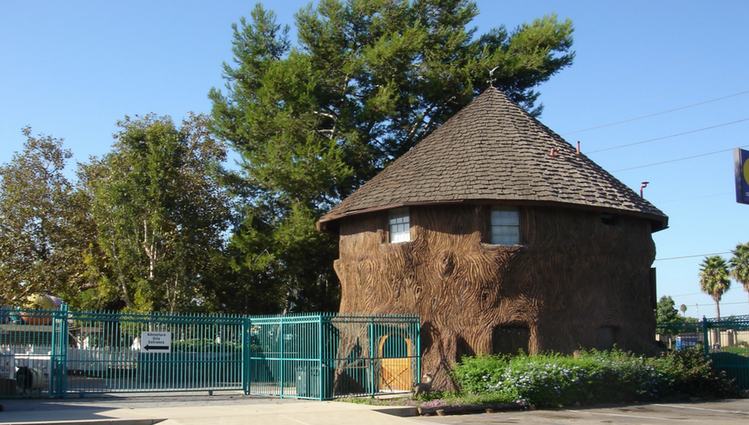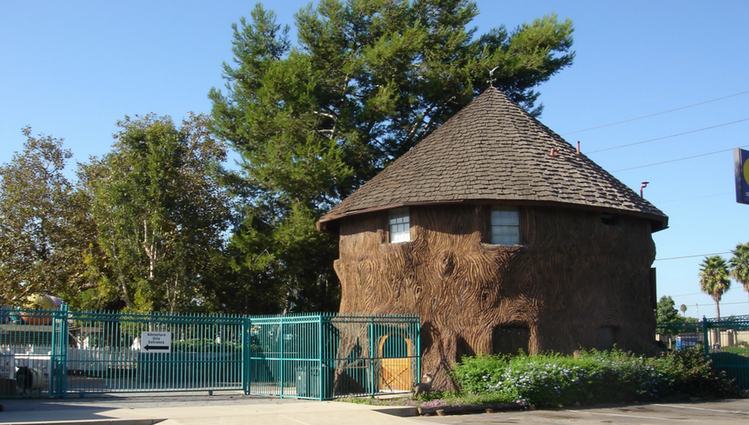 Food and drinks are available inside the park including pizza, sandwiches, hot dogs. Also, you can pick up the usual theme park sweet treats such as churros, ice cream, cookies, caramel apples, and frozen lemonade. There are also plenty of nearby fast food locations along Beach Blvd.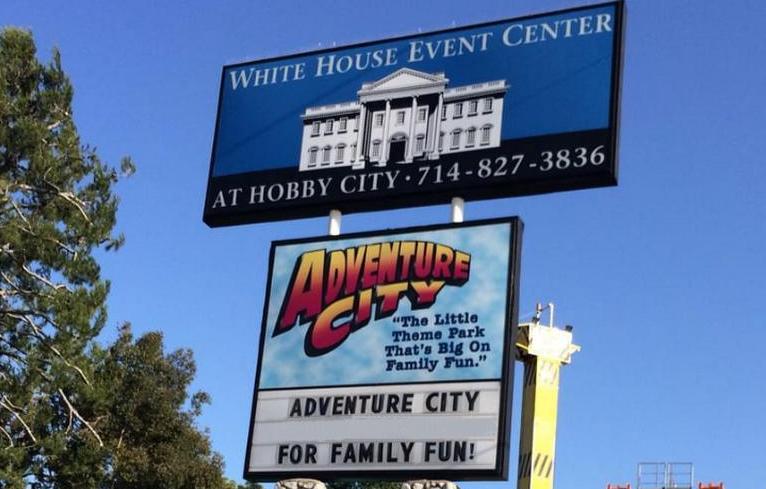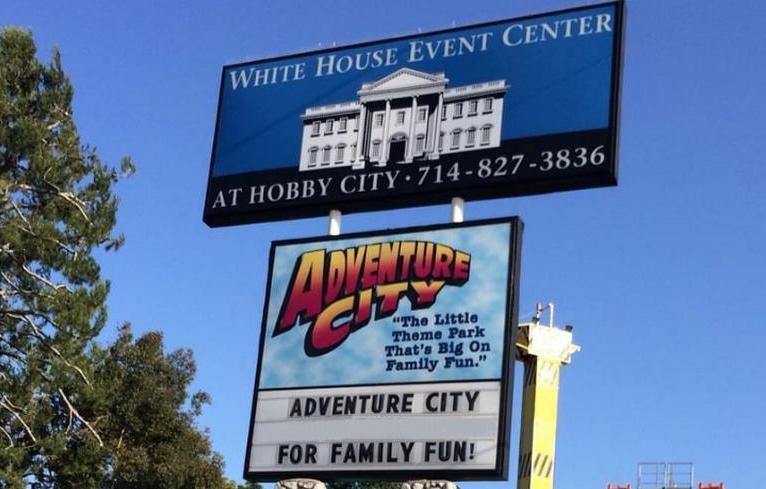 Adventure City Birthday Parties
Where else can you have a kids birthday party where a train runs through the middle of the party room. All Adventure parties include admission to the little theme park, unlimited rides for all 10 guests, pizza, drinks, and decorations. The best part of a party here is the birthday child is the engineer on the train for a ride around the park with party guests on board.
Where is Adventure City
Adventure City is a non-smoking facility. Smoking is permitted outside the main gate. The price of admission includes unlimited use of all rides, shows, and attractions except the climbing wall and arcade. website.
Adventure City 1238 South Beach Blvd. Anaheim California. Park hours are from 10 am to 5 pm. Parking is free, unlike the big theme parks that charge you a fee to park your car. During the summer, the park is open all week while the rest of the year its weekends only.