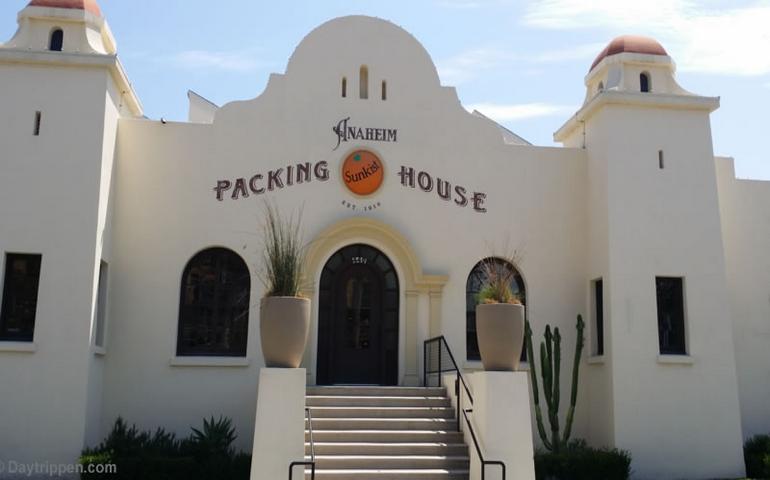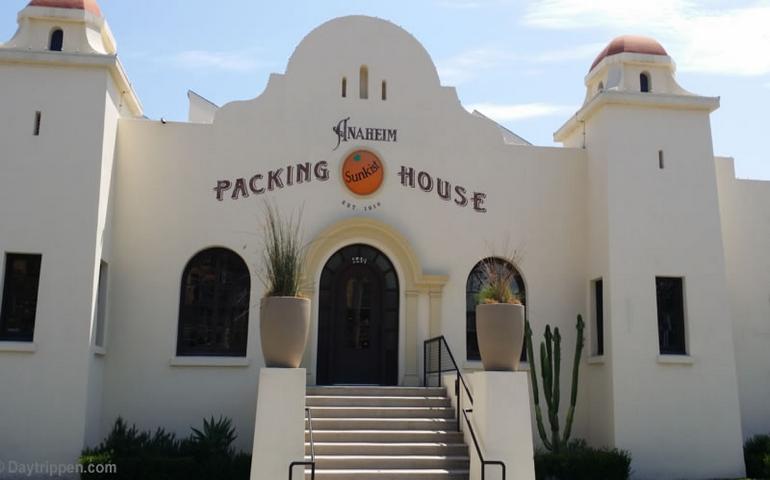 While most people travel to Anaheim to visit Disneyland, the city has a few attractions worth a day trip, including the Anaheim Packing House.
The Anaheim Packing House is a collection of eateries every foodie will love. The restored two-story building looks more like a greenhouse than a food mall, but you will find the building packed with places to dine once inside.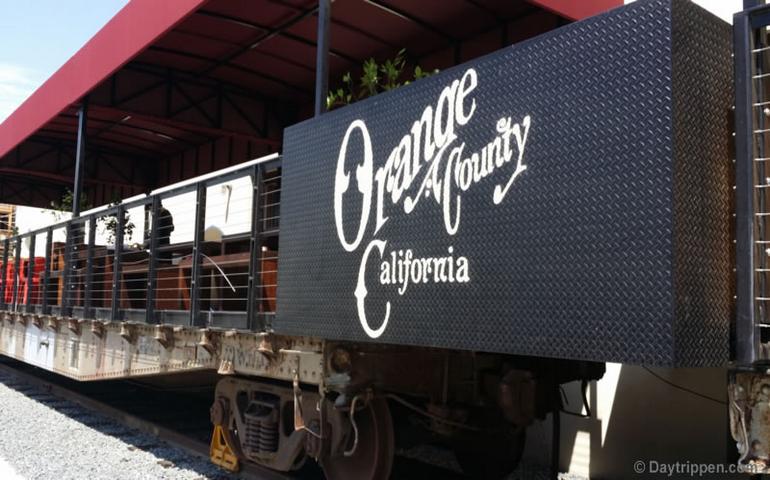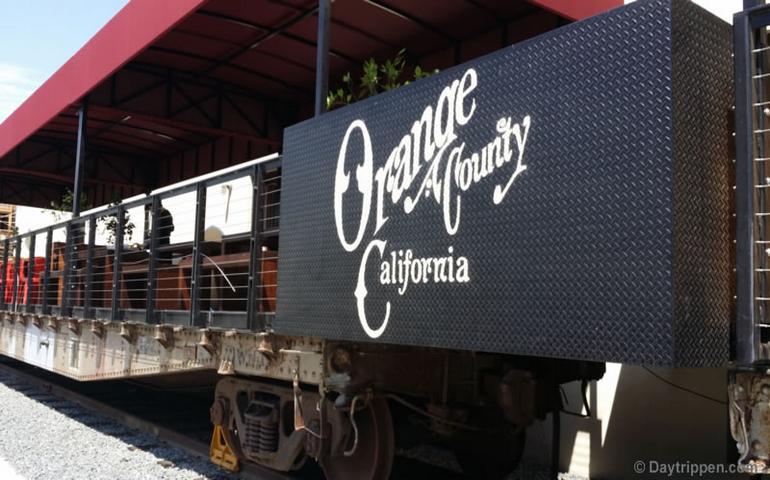 The grounds of the packing house have plenty of places to explore, but the attractions are inside the restored building. Wall-to-wall eateries and bars offer everything from grilled cheese sandwiches, gourmet ice cream, pizza, fish and chips, hot pot, burgers, and more.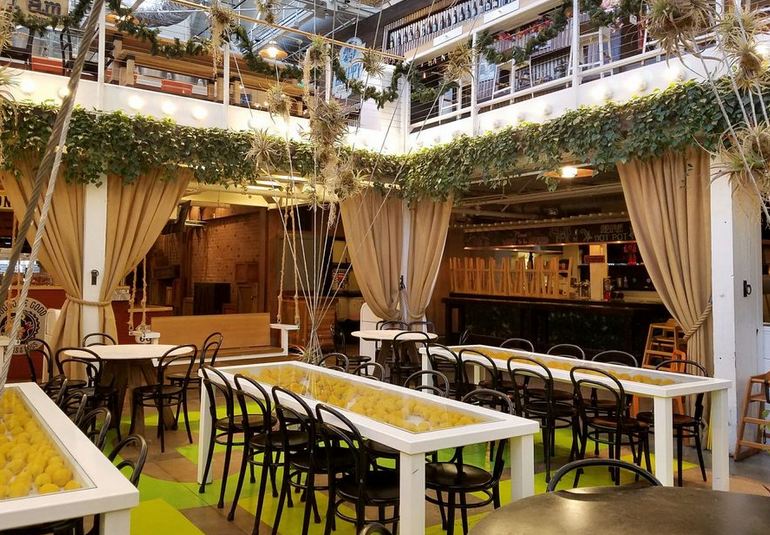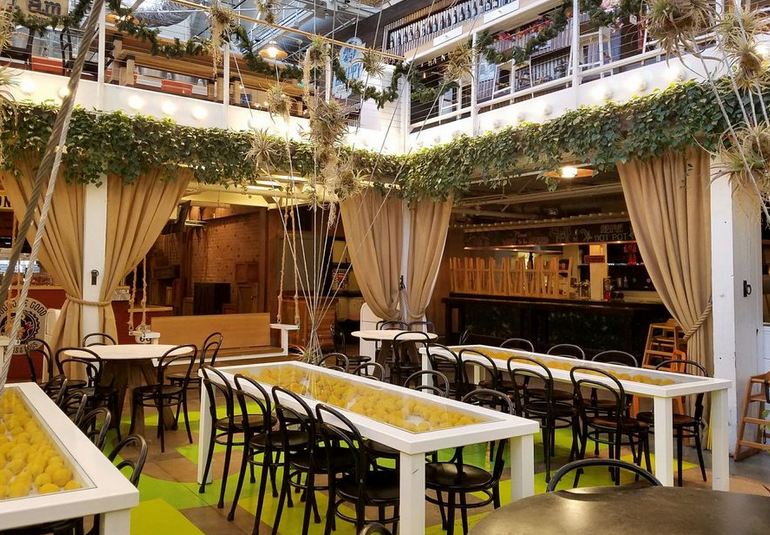 Seating ranges from bar stools to swinging lounges and is shared by all of the eateries. There is even an open-air train car where you can kick back and enjoy a meal. There is plenty of seating indoors and outdoors, so pick a spot to sit and check out all the food offerings; you will not be disappointed.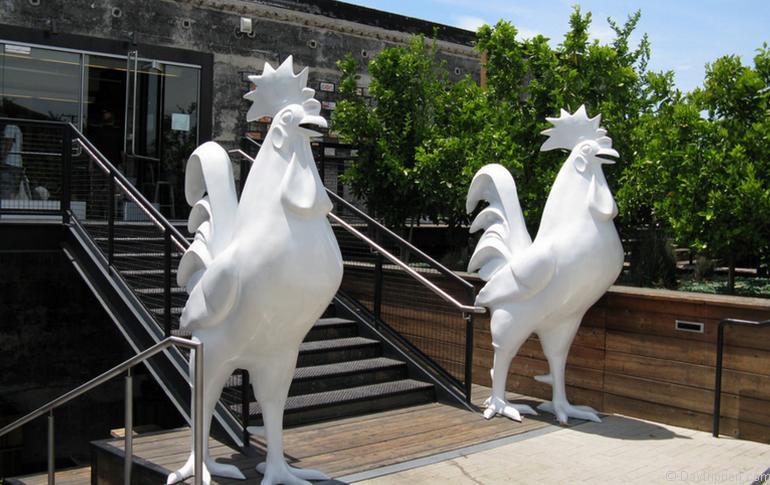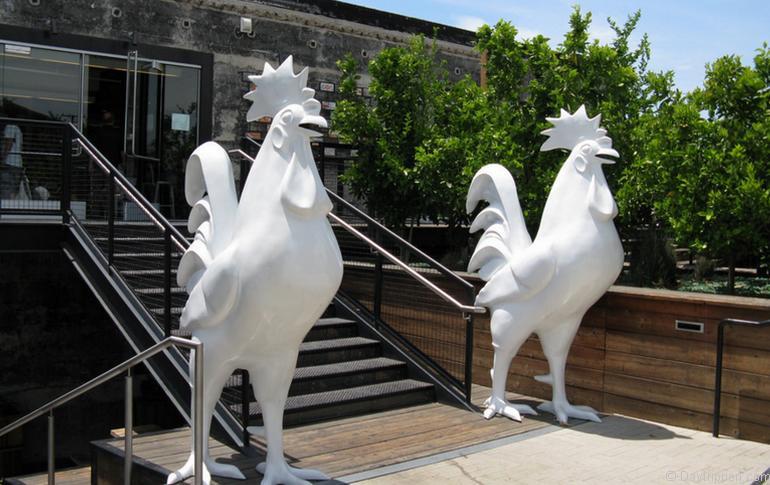 Santa Ana Street, adjacent to the packing house, is one of the few places in California where a train still runs down the middle of the road. There is only one train a day, usually in the afternoon, but it's quite a sight to see a train rumbling down the middle of the street.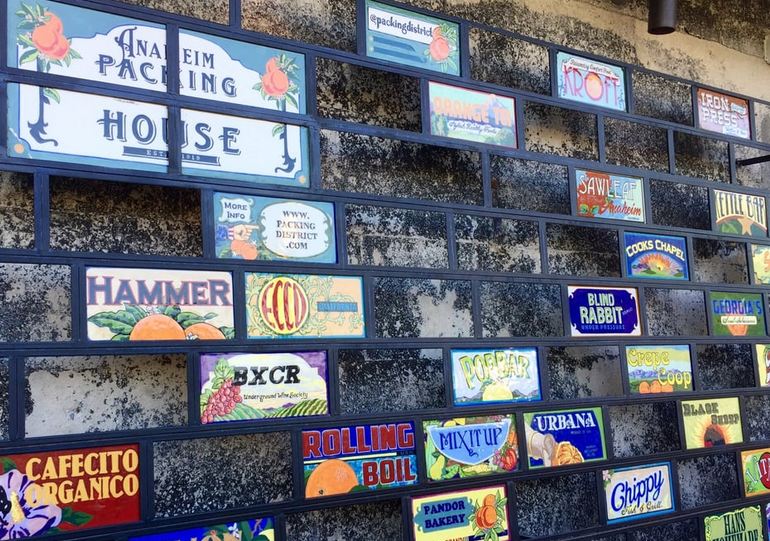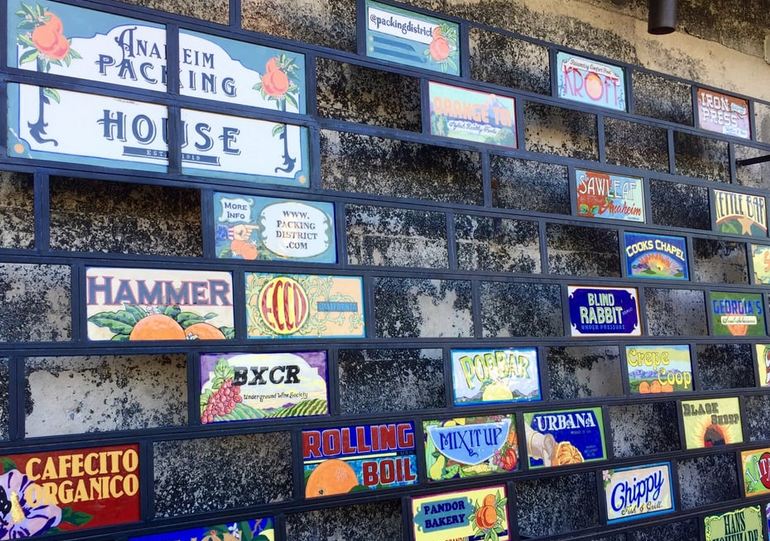 Restaurants
There are about 20 eateries at the  Packing House serving everything from grilled cheese to Waffle sandwiches. If you can not find something to eat here, you are not hungry. The list of food vendors include:
Wheat & Sons – Bratwurst-Porchetta sandwich.
Kroft -sandwiches-Prime rib eye dip- Porchetta.
Adya: Indian cuisine.
Iron Press: Waffle sandwiches-Fried buttermilk chicken waffles.
Orange Tei: Asian Food.
Rolling Broil: Hotpot-Broth: Szechuan spicy.
Chippy Fish & Grill: Fish n Chips.
Georgia" s:  Pulled pork-Fried catfish.
Black Sheep: Grilled cheese sandwiches.
Pop Bar: gelato & sorbet popsicles.
Han's Homemade Ice Cream.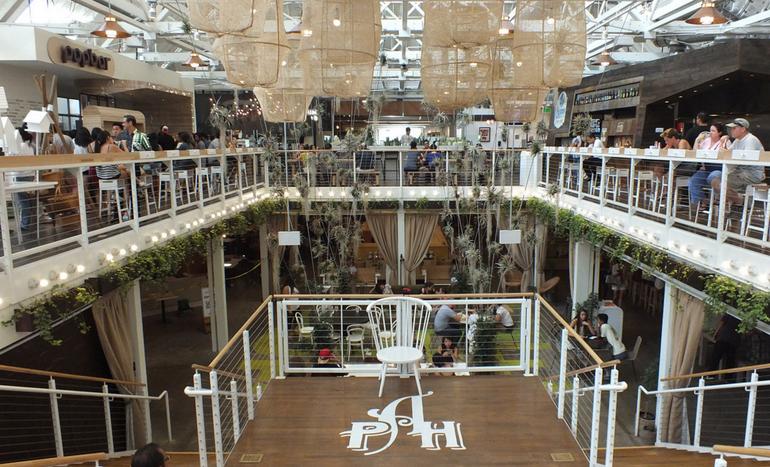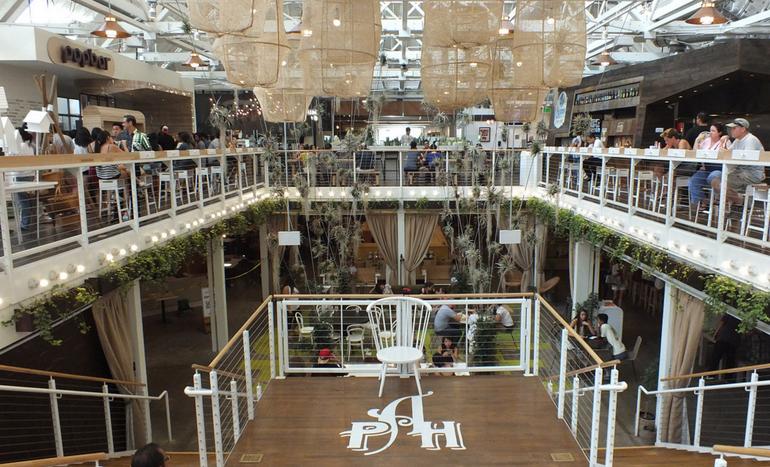 Anaheim packing house was initially built in 1919 adjacent to the Southern Pacific rail line. The Packing House was a hub of activity for many years until the surrounding farms and orchards were replaced by housing.
Today the Anaheim Packing House is a fun place to hang out and enjoy a meal. Families and couples on a date to enjoy this place. Live entertainment and special events are held on weekends, and this place gets crowded. Arrive early or late afternoon for a more relaxed visit. Food is on the expensive side, but you can come up with some creative deals with careful ordering.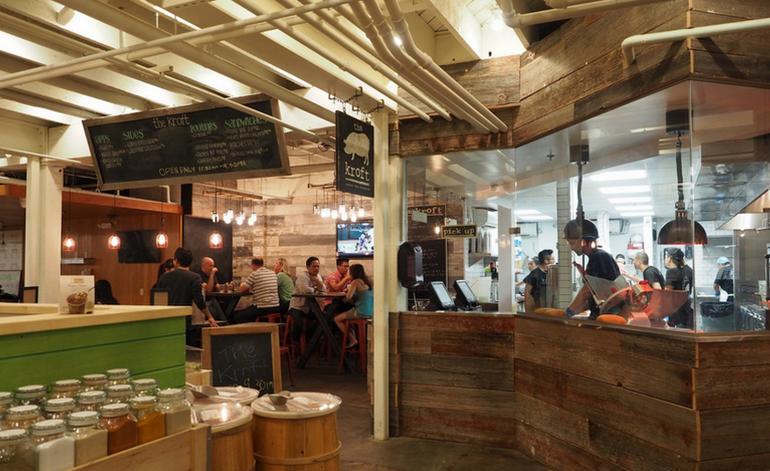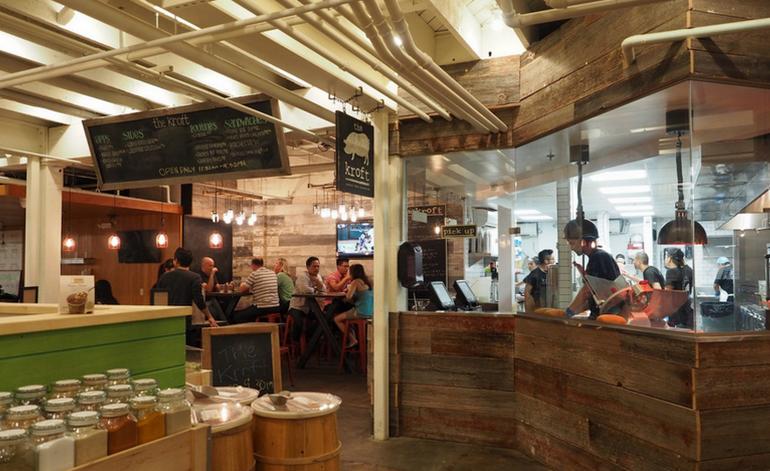 Getting There Anaheim Packing  District
Parking is challenging with only one small lot. However, there is an additional parking lot about a block away, plus street parking.
Address: 440 S Anaheim Blvd, Anaheim, CA 92805 Website. Hours 10:30 am to midnight.