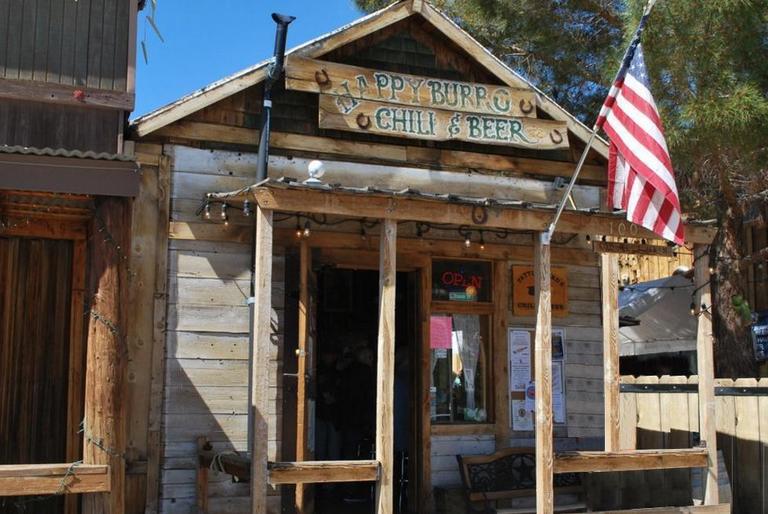 Beatty Nevada's Gateway to Death Valley
Beatty is 115 miles north of Las Vegas. This rural desert town sprang up in the 1870s when homesteaders settled along the Amargosa River.
Most visitors to Beatty, Nevada, are just passing through; however, several interesting points of interest are nearby. In town, there are several motels, dining establishments, a couple of small casinos, and the friendliest brothel in Nevada.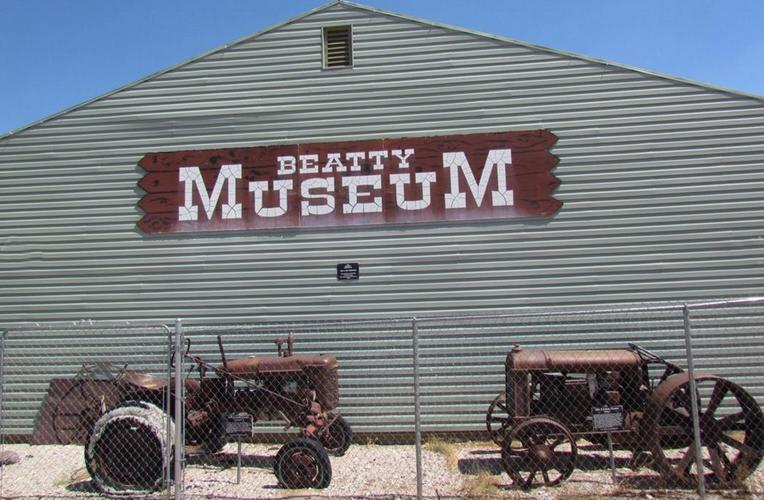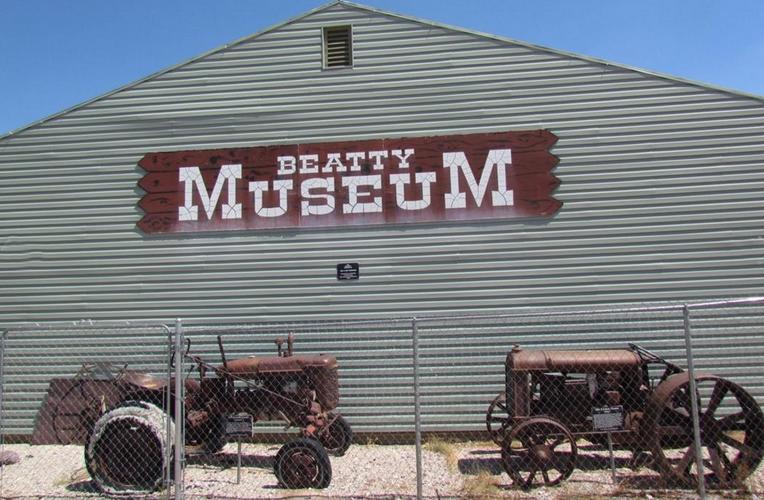 Things to do  Beatty Nevada
First up is the excellent Beatty Museum, which chronicles the history of the town and the surrounding Bullfrog Mining District. The museum is located on US Highway 95 at Nevada Highway 374.
Inside the museum, visitors can view items from the early days of Beatty and Rhyolite and browse through hundreds of historic photos of days long gone. There is also a small gift shop to pick up a souvenir. Admission to the museum is free.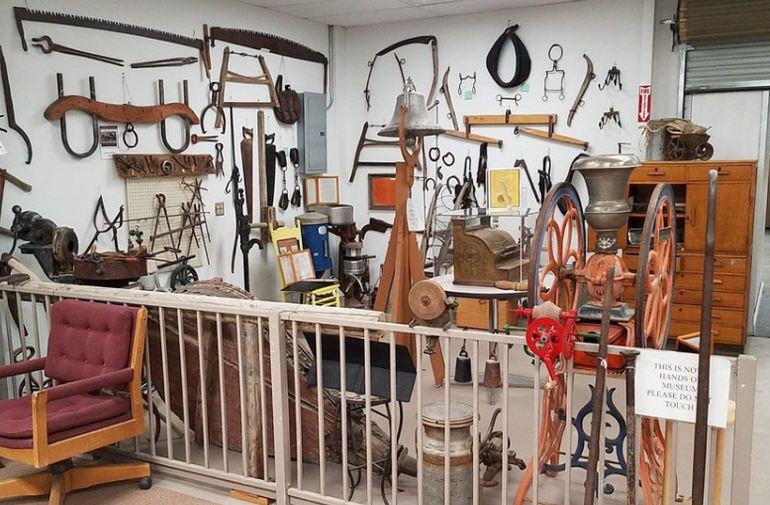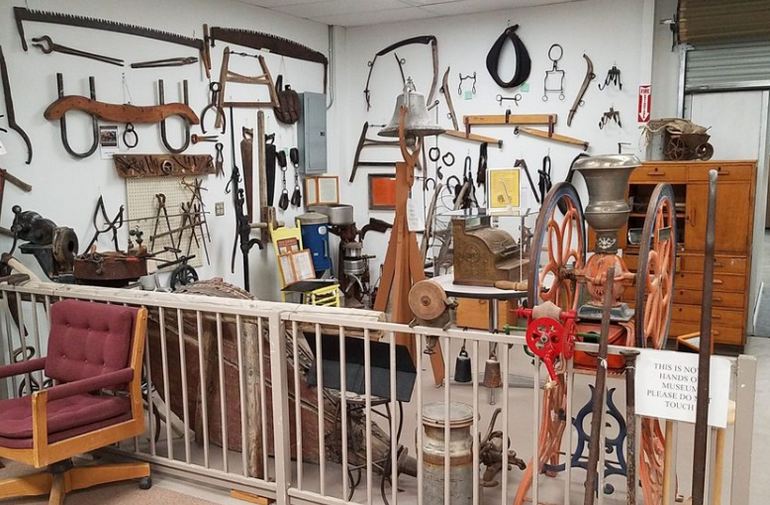 Another enjoyable side trip is the Ghost Town of Rhyolite, about six miles outside of town. At one time, Beatty and Rhyolite were connected by the Las Vegas and Tonopah Railroad; the depot can still be seen in Rhyolite. These days you must make the trek by car.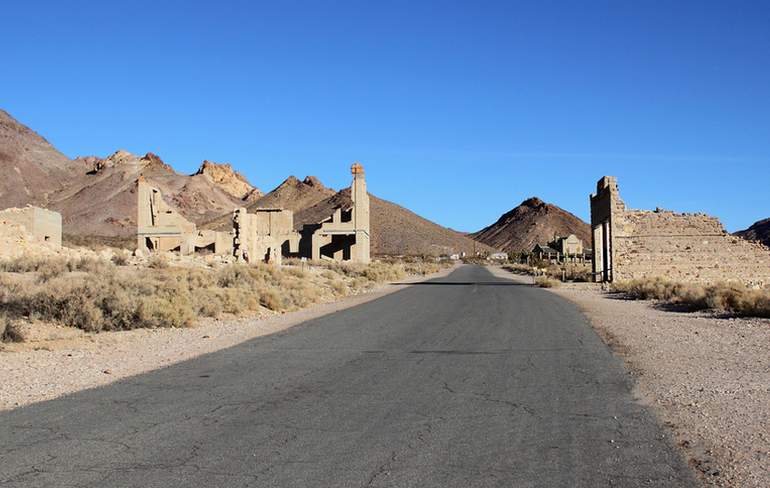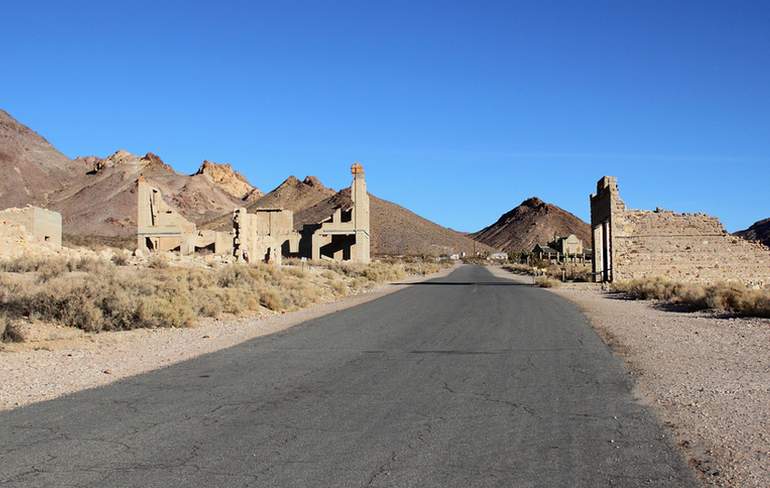 At one time, Rhyolite was 10,000 people with over 50 saloons. Today only a few buildings remain, with the most preserved being the Rhyolite Train Station. The road to Rhyolite is paved and accessible by cars. Directions: Head South on NV-374 for about 4 miles, turn right at the sign, and follow Rhyolite. There is a paved parking area at the train depot.
The final item on our list of Beatty points of interest is the Goldwell Open Air Museum. Check this place out on your way to Rhyolite. The Goldwell Open Air Museum was created by a group of artists and consists of seven large sculptures out in the middle of the desert. There is a small shop at the museum that may or may not be open. Admission is free.
The Goldwell Museum was built on the site of the old mining town of Bullfrog. The ruins of several buildings can be seen nearby.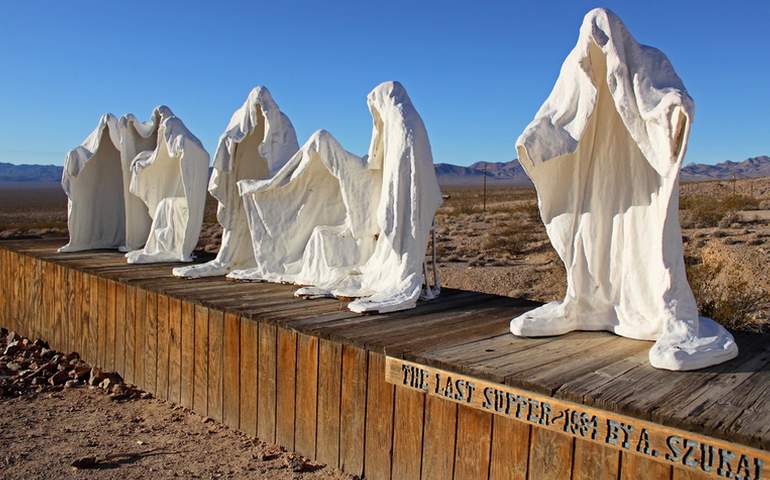 Beatty Nevada History
"Old Man" Beatty, the town's namesake, was one of the early ranchers who grew crops and raised livestock. The discovery of gold at Bullfrog Mountain in 1904 helped establish the town of Beatty, and s miners and prospectors began pouring in.
Beatty became the heart of the Bullfrog mining district due to the abundance of water in the area. The Las Vegas and Tonopah Railroad connected to the town in 1906, and service to Las Vegas began. Mining remained one of the leading industries in Beatty until the 1940s.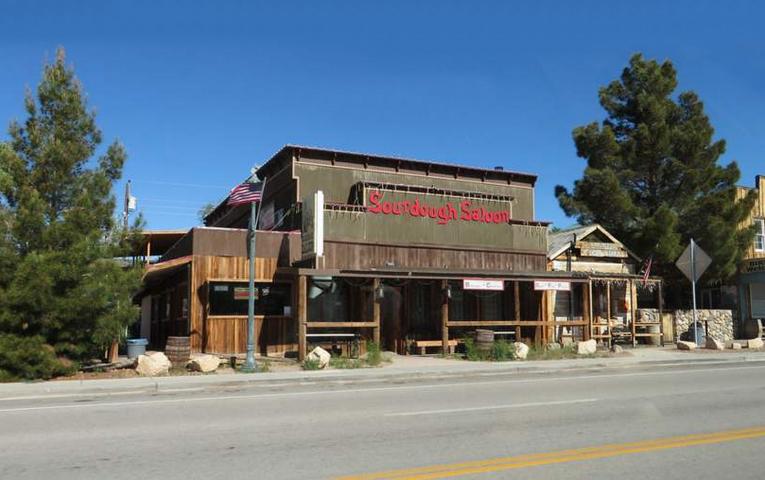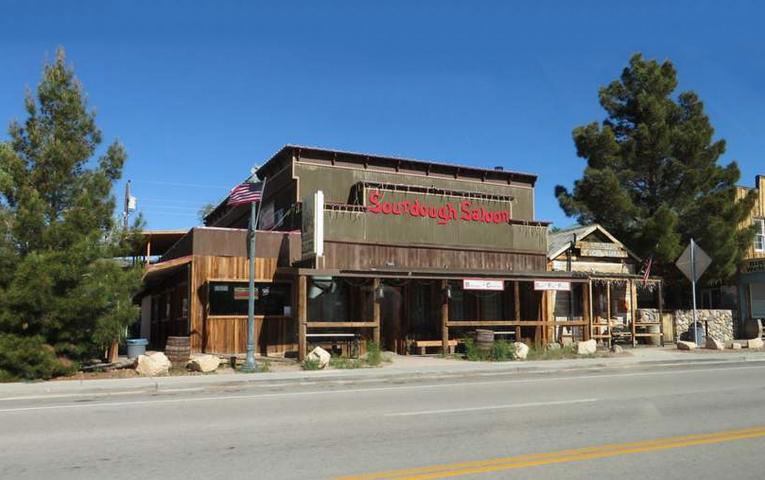 It is only 9 miles to Death Valley National Park entrance, 50 miles to Death Valley Junction, and then another 12 miles to Scotty's Castle. While it's possible to make the trip from Las Vegas to Death Valley and back in one day, spending a night in Beatty gives you time to explore local points of interest.
These days, Beatty's main claim to fame is Nevada's gateway to Death Valley National Park. If you're visiting Death Valley, Beatty makes an excellent base for exploring the valley.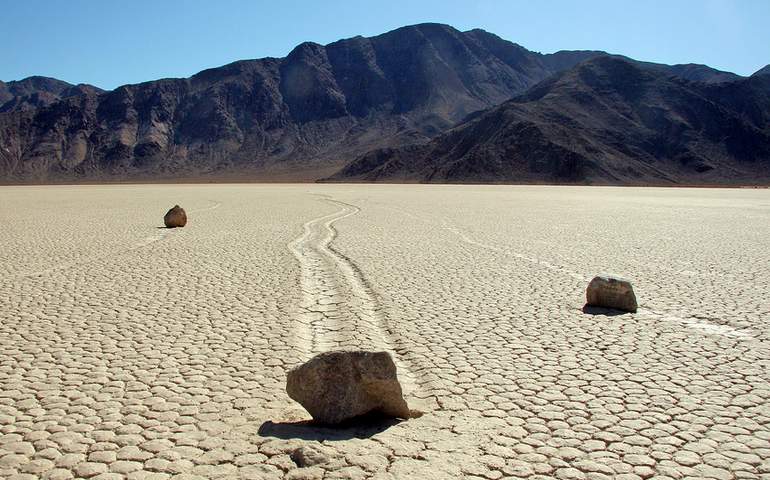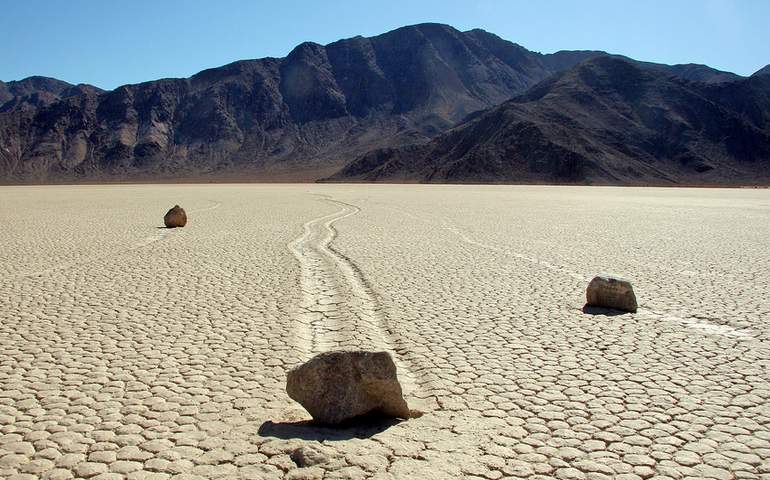 Where to Stay in Beatty Nevada
The town is small but does have several hotels, including Death Valley Inn, Exchange Club Hotel, Motel Six, El Portal Motel, Atomic Inn, and the most prominent place, Stagecoach Hotel & Casino. Rates are a bargain compared to Las Vegas. The Atomic Inn is the closest hotel to Death Valley National Park entrance.
There are also four RV Parks in Beatty: Baileys Hot Springs & RV Park, Beatty RV Park, Death Valley Inn & RV Park, and Space Station RV Park.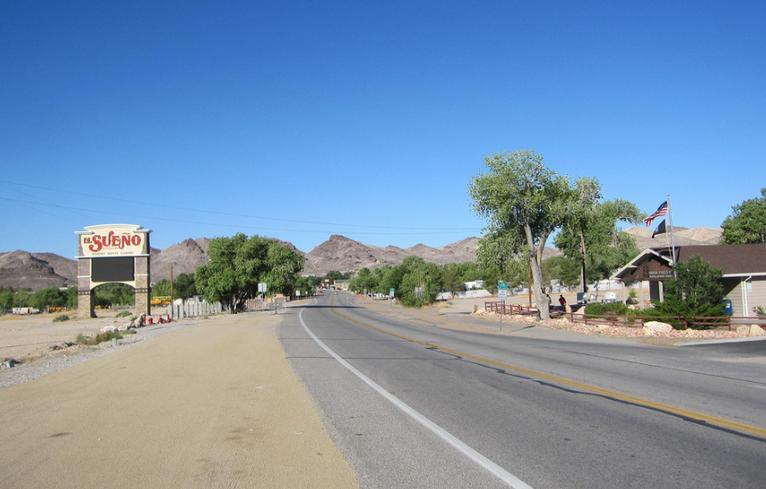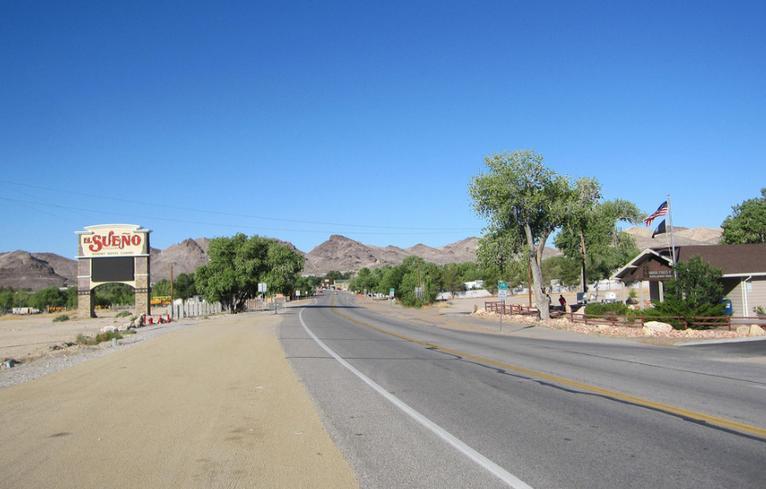 Where to Dine
Dining options are limited, but you will not go hungry in Beatty. You can get a bite to eat at the Stagecoach Hotel & Casino, which has a Denny's and Subway, Sourdough Saloon, Beatty Club, Mel's Diner, KC's Outpost and for a unique Beatty experience, have a beer and chili at Happy Burro Chili and Beer on the main street.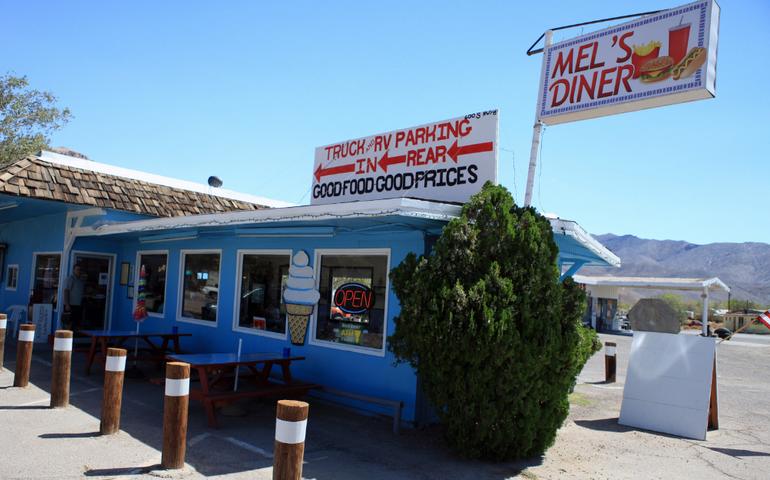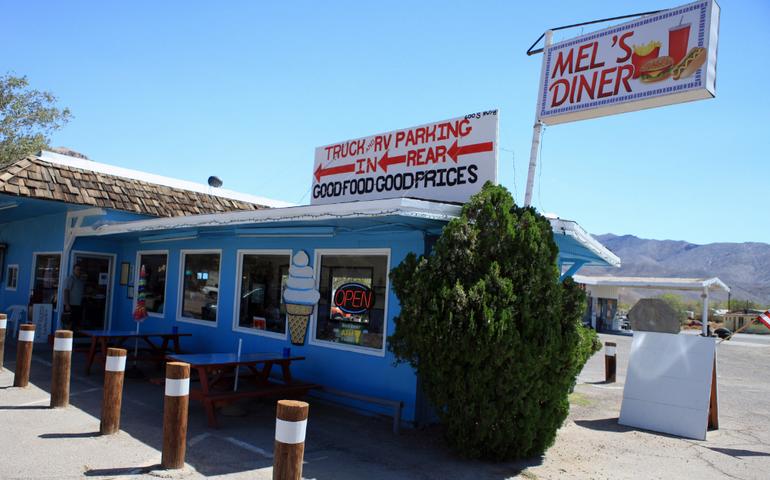 Beatty, Nevada, is about 115 miles north of Las Vegas along Highway 95. It's about a two-hour drive from Beatty to Scotty's Castle in Death Valley.