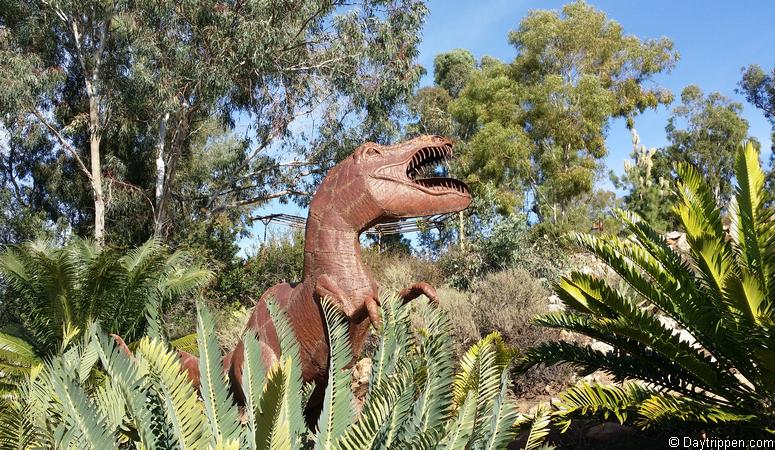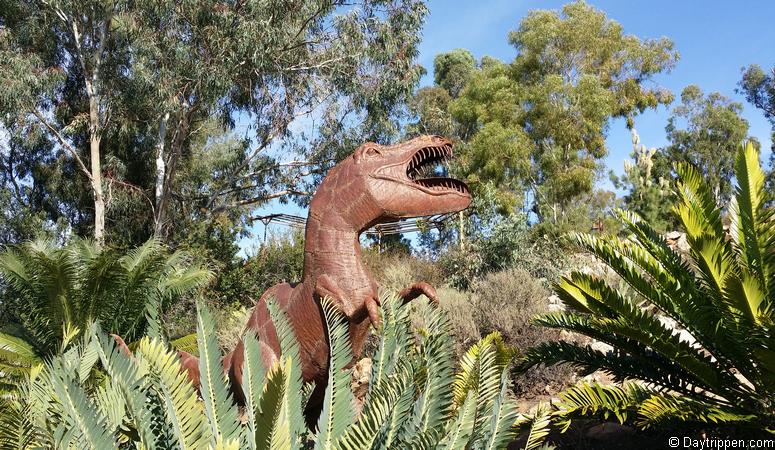 Alta Vista Botanical Gardens is a fun and affordable day trip from San Diego or Orange County. Located in the foothills above Vista, California, these fantastic gardens cover 13 acres in Brengle Terrace Park.
What's so special about Alta Vista Botanical Gardens? Along with hundreds of unique and exciting plants, the garden showcases sculptures and artworks throughout the grounds.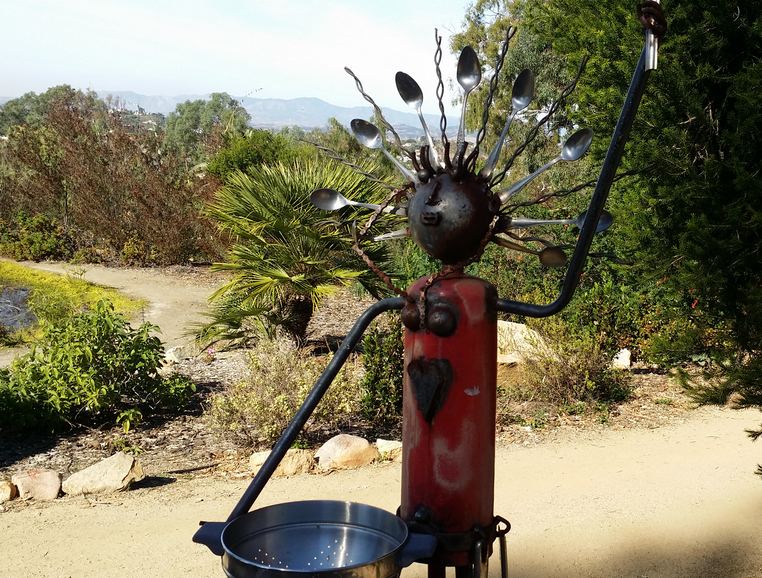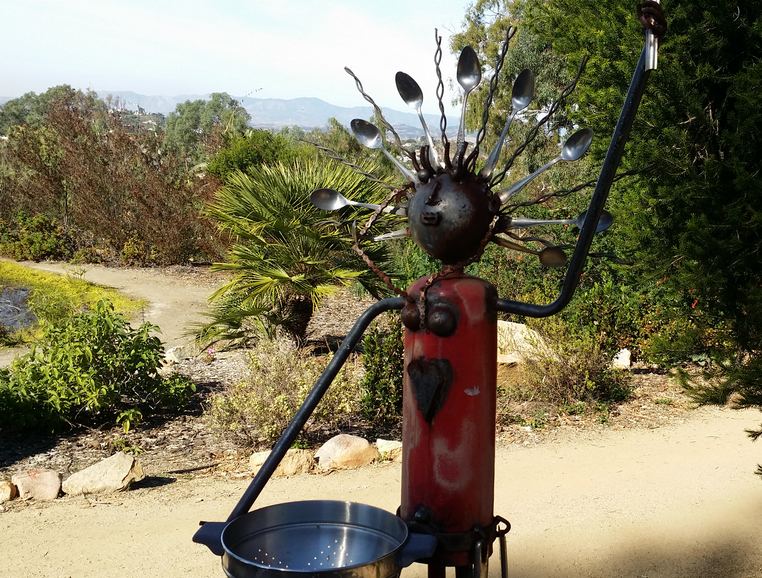 Miles of walkways weave their way around the hilltop garden taking visitors through numerous themed gardens. Expect to find a new unique sculpture at each curve of the trail that is often accompanied by a bench with a beautiful North San Diego County view.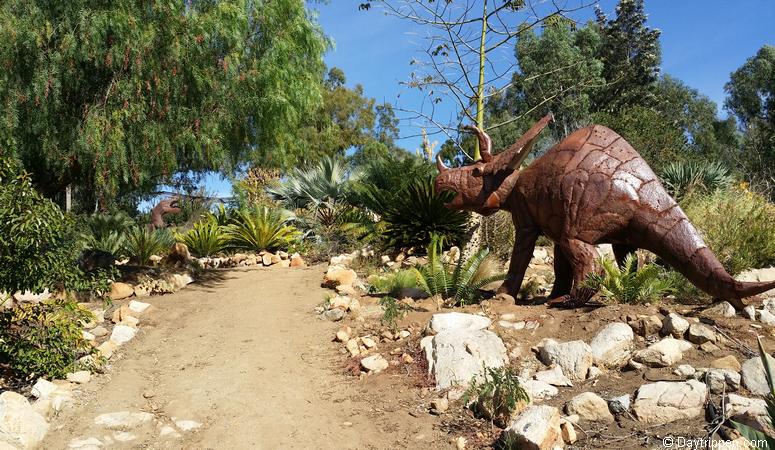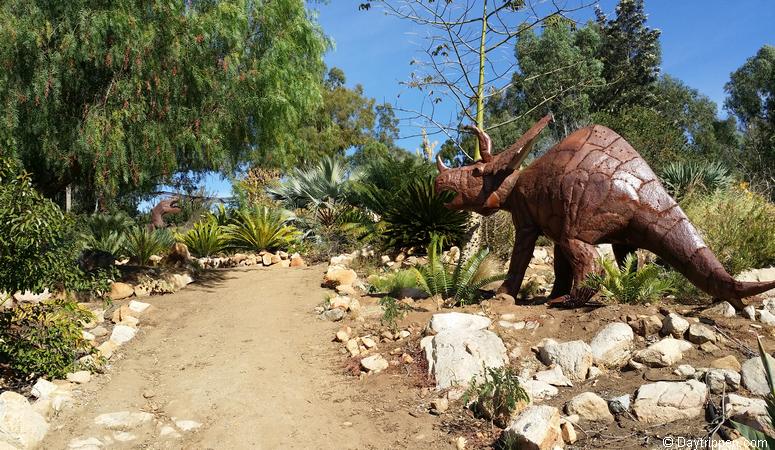 Younger children may tire while exploring the gardens, but no need to worry the Alta Vista's Children's Garden will keep them amused, refreshed, and eager to discover the more than 40 hidden artworks in the garden. Alta Vista Botanical Gardens offers year-round classes, including Kids in the Garden, Yoga in the Garden, and basic gardening classes.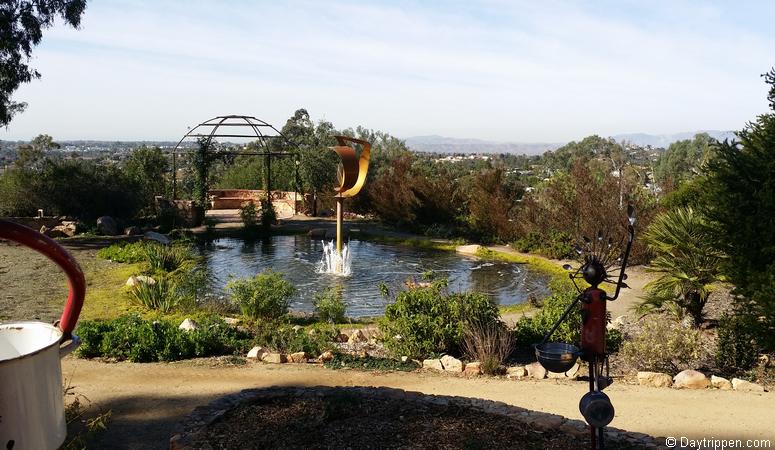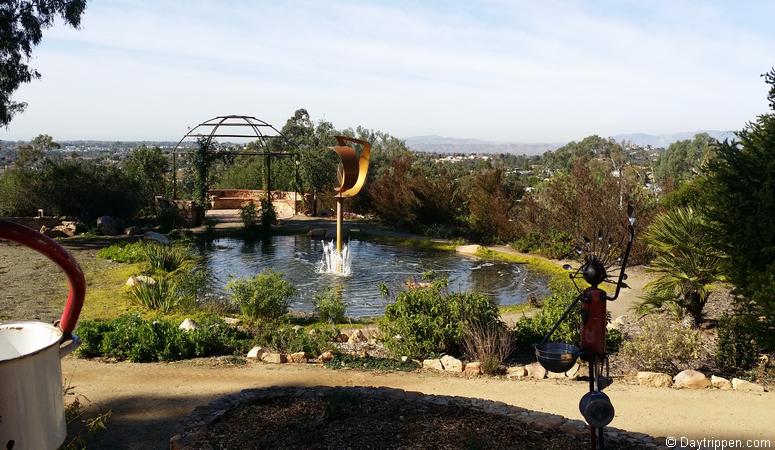 Alta Vista Botanical Garden Areas
Medicine Wheel Desert Garden – Sacred Space for mediating.
Butterflies Gardens – Milkweed planted throughout the garden to attract Monarch Butterfly's
Cycad Garden – prehistoric plants with dinosaur sculptures.
Jeffrey Stein Children's Music Garden – Children's Garden Area.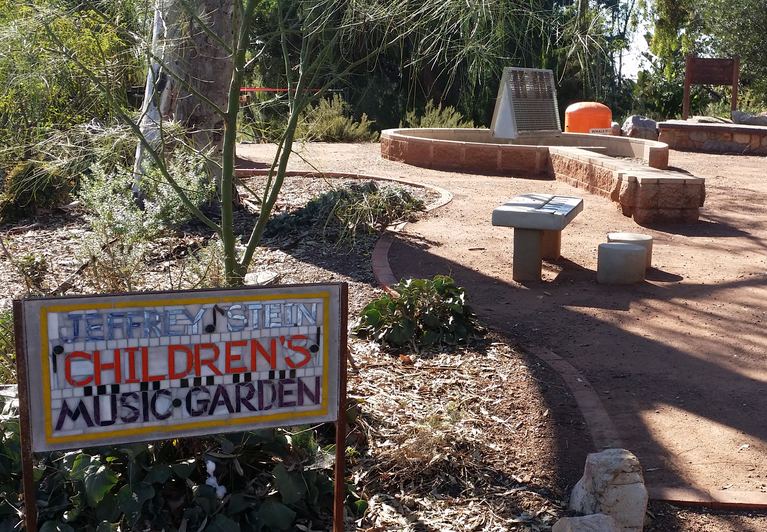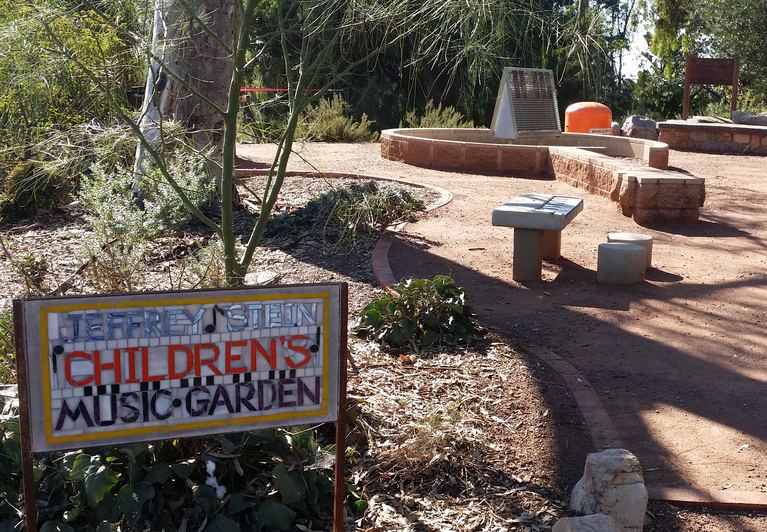 California Natives Garden – over eight acres of native plants.
Sharon Kern Culinary Herb Garden – Chives to Ginger.
Antique Rose Collection – Heritage Rose Collection.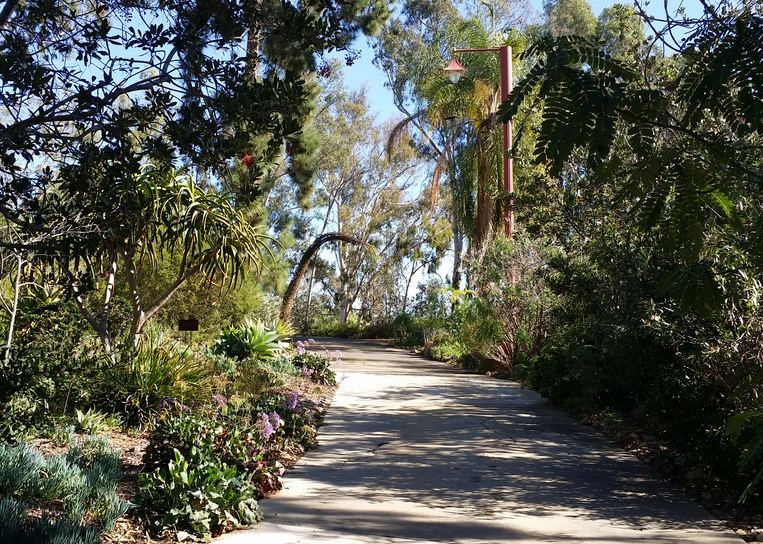 Australasian Garden – plants native to Australia & New Zealand.
Jungle Garden – tropical trees, palms, and a waterfall.
African Garden -exotic plants native to the South African continent.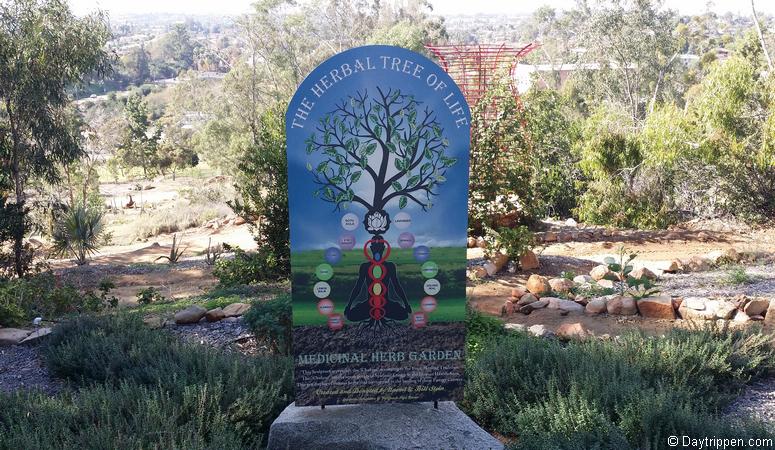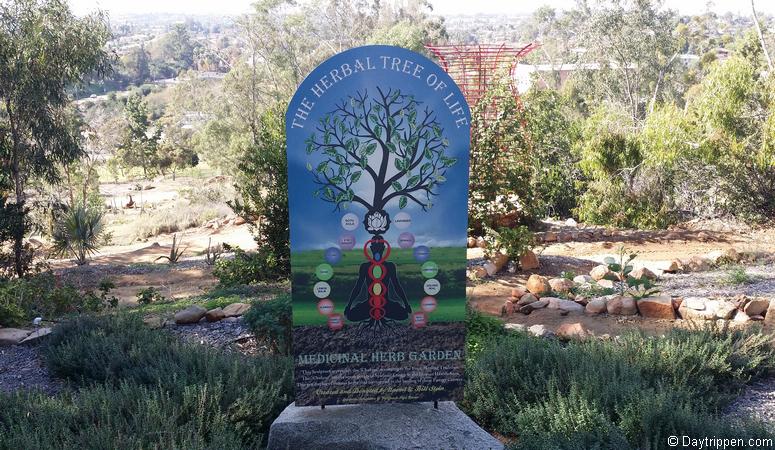 Artworks Alta Vista Botanical Gardens
There are over forty artworks on display at the gardens. Some sculptures are available for sale on consignment.
Sea Breeze by Charles Bronson
Calla Lily by Steve Bundy
Broken Link by Anthony Amato
A Creative Bloom by Lia Strell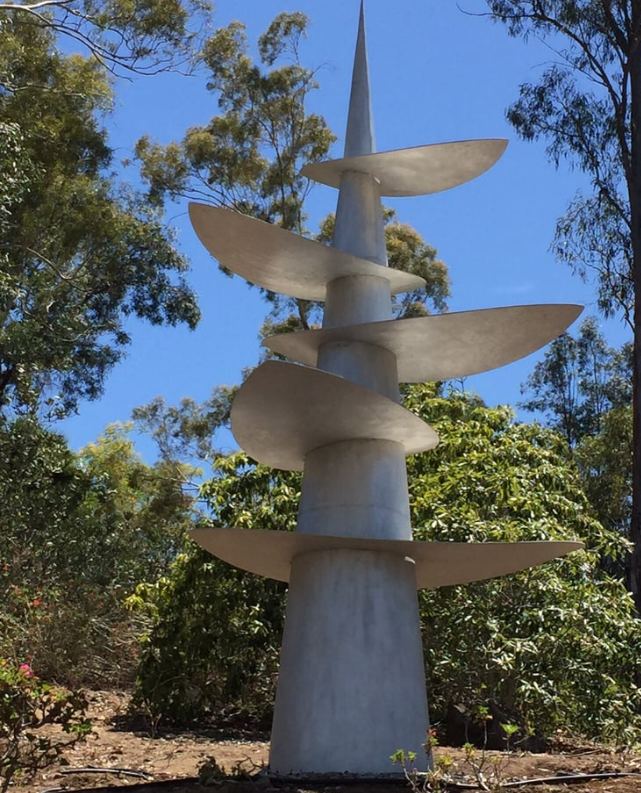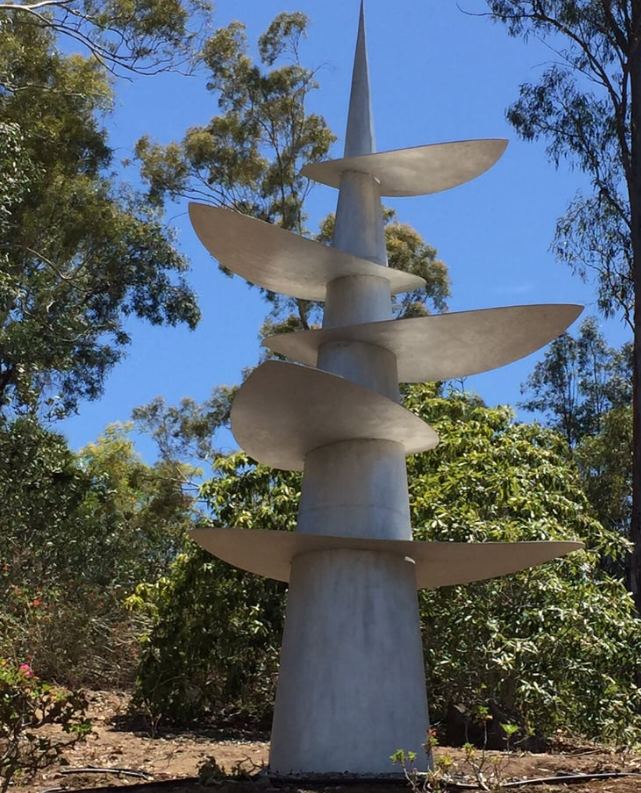 Miro Kite by Mindy Rodman & Paul White
The Constellation Tree by Fritzie Urquhart
Piano Pebble Chime by Robert Rochin
Human Sundial by Anne Little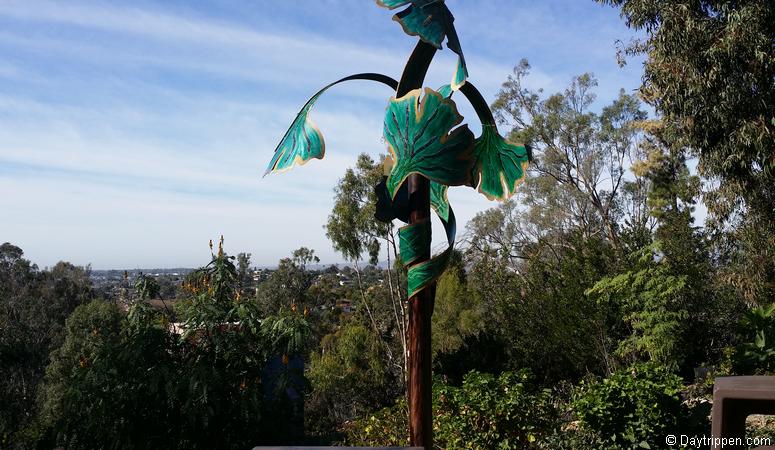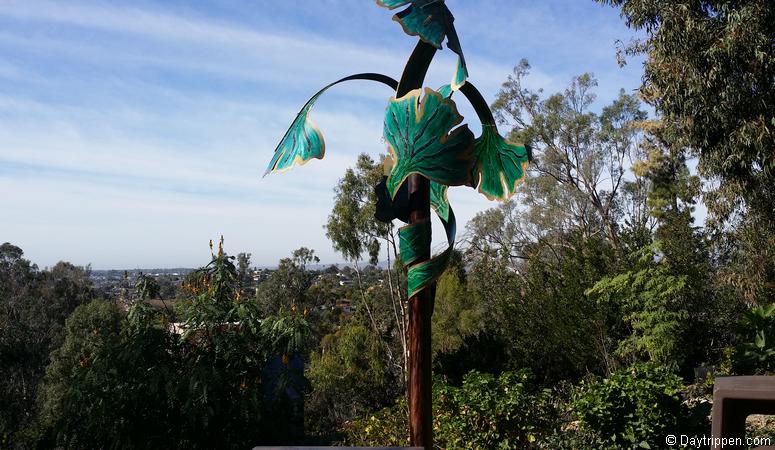 Getting to Alta Vista Gardens
Weekends are the best time to visit if you are looking for special events, weekdays for a quiet stroll around the grounds.
Alta Vista Botanical Gardens is located at  1270 Vale Terrace Dr, Vista, CA 92084 Phone: (760) 945-3954
Open 10 am – 4:30 pm weekends, 7 am –  4:30 weekdays. Donation $3.00 Dogs are allowed on leash. website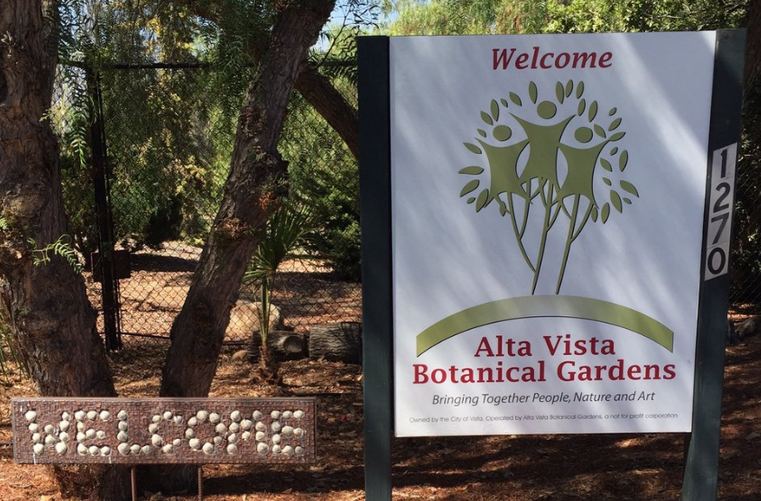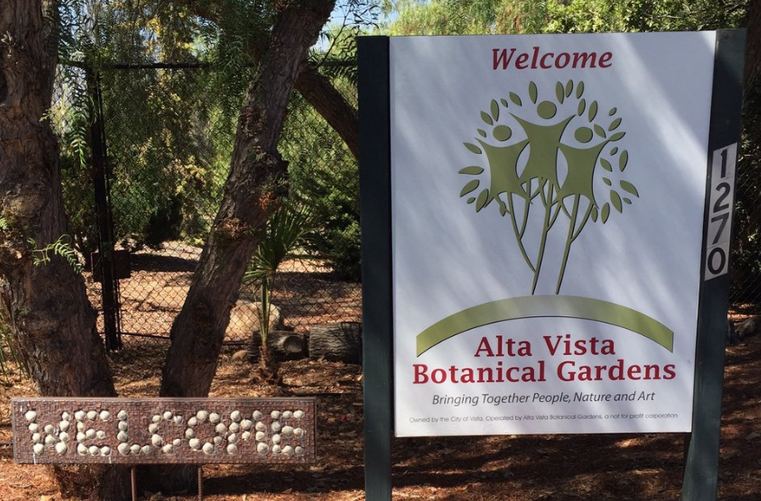 While in Vista, we recommend you check out the Antique Gas & Steam Engine Museum. Operated year-round, the Antique Gas & Steam Engine Museum differs from its traditional counterparts. Its nearly 1,000 volunteers help maintain and repair the museum's diverse collection of tools and equipment, dating from the mid-1800s to the early 1960s.