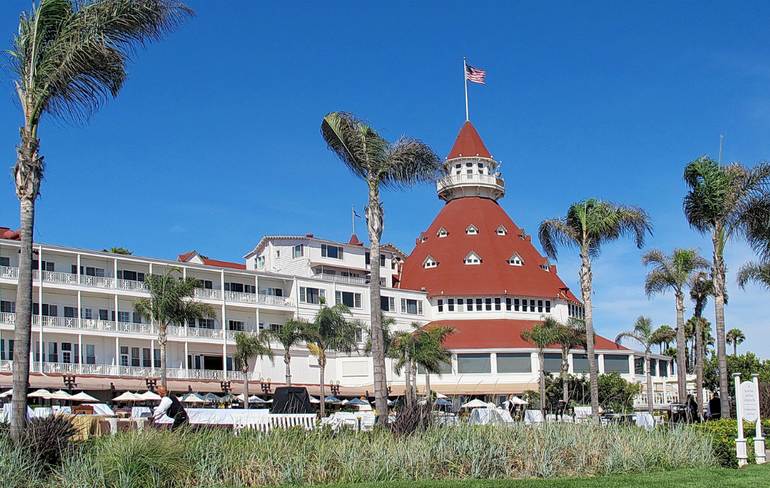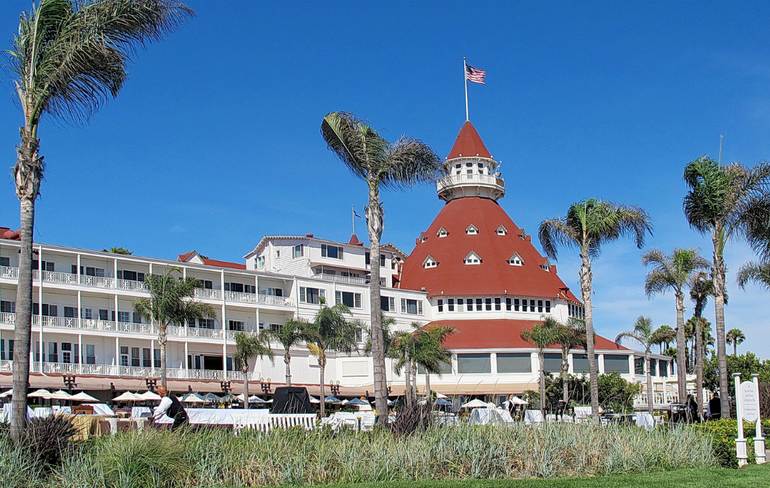 Hotel Del Coronado or the "Del" has been a San Diego Landmark since 1888. Located along the San Diego Bay in Coronado this hotel is one of the most recognizable buildings in San Diego.
This huge Victorian hotel looks like something out of a fairytale with its red roof a massive red turret which towers over the ballroom. The Legendary San Diego Beach Resort has been visited by European royalty, presidents and movie stars.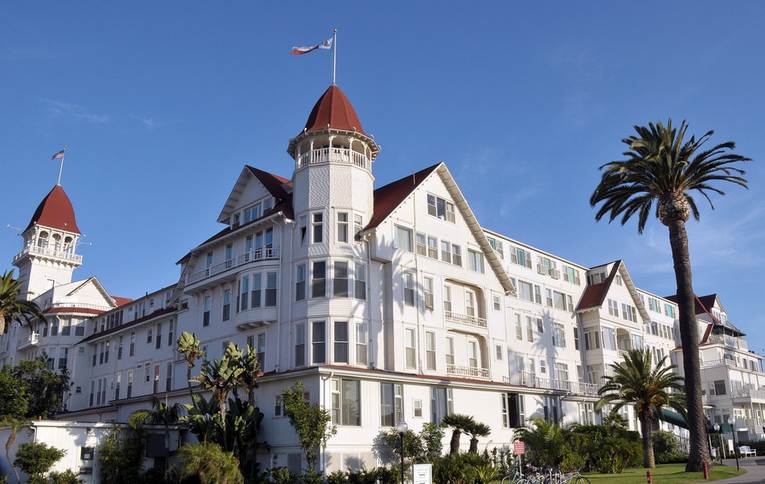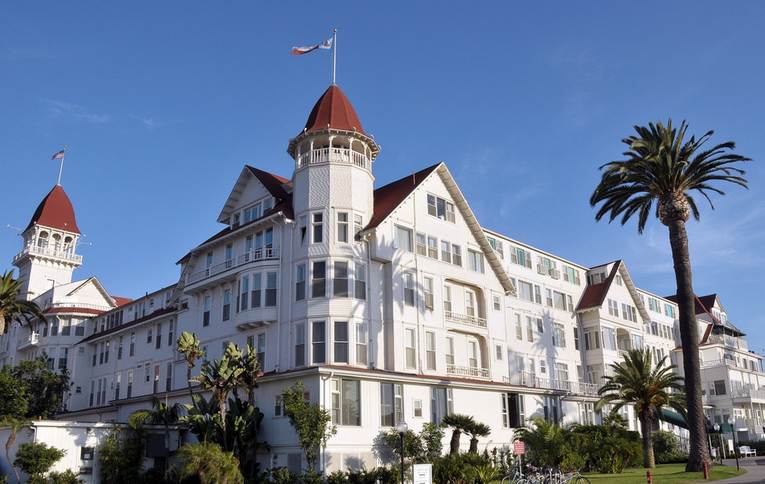 Staying at Hotel Del Coronado
Guests can stay in the original Victorian Building or at the modern Ocean Towers and California Cabana buildings.
Another option is the Beach Village at the Del which offers luxurious oceanfront cottages and seaside villas. For those of you just planning to visit for the day, there are quite a few things to keep you busy at the resort.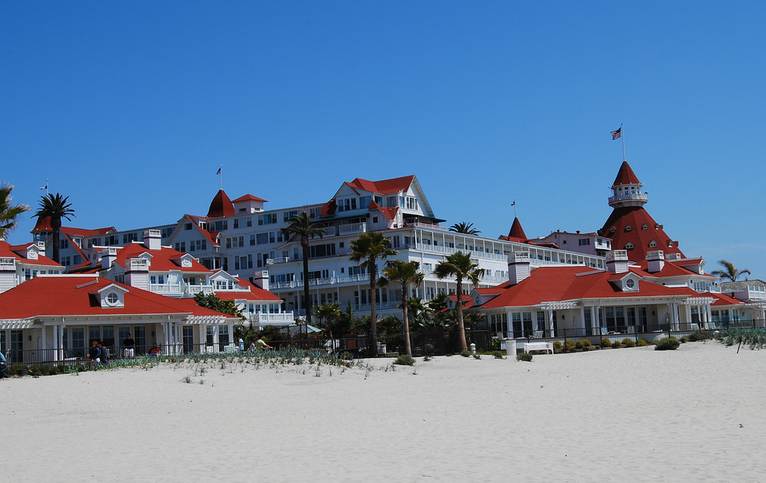 Visiting Hotel Del Coronado
Today the hotel looks much the same as it did 100 years ago although the hotel has been upgraded. The hotel still retains its turn of the century charm.
Try the Sun Deck Bar and Grill for refreshments and lunch. There is a magnificent view of the Pacific plus seasonal live entertainment.
Go window shopping at Shops at The Del which has a variety of upscale shops and boutiques. Take a stroll around and view the gardens and then step out onto the huge sandy beach and see why Del is such a popular destination. Take a stroll along the beach boardwalk and soak up some sun on the wide sandy beach in front of Hotel Del Coronado.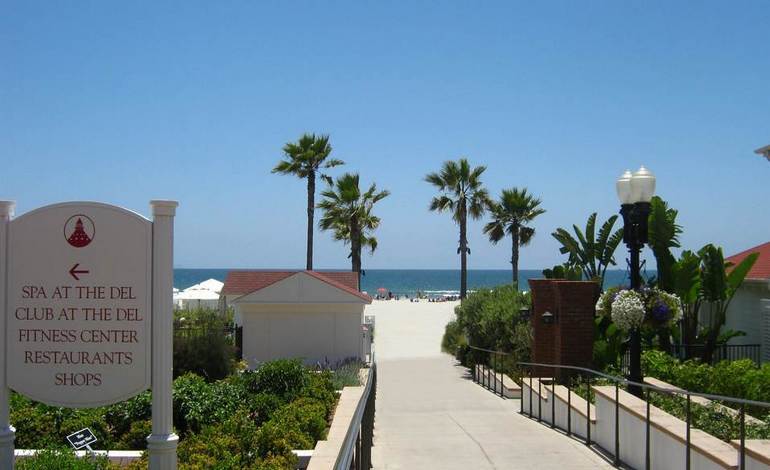 Hotel Del Coronado History
Hotel Del Coronado It is one of the few surviving examples of an American architectural genre: the wooden Victorian beach resort. It is one of the oldest and largest all-wooden buildings in California and is designated a National Historic Landmark.
The original grounds had many amenities, including an Olympic-sized saltwater pool, tennis courts, and a yacht club with architecture resembling the hotel's grand tower. A Japanese tea garden, an ostrich farm, billiards, bowling alleys, hunting expeditions, and deep-sea fishing were some of the many features offered to its guests.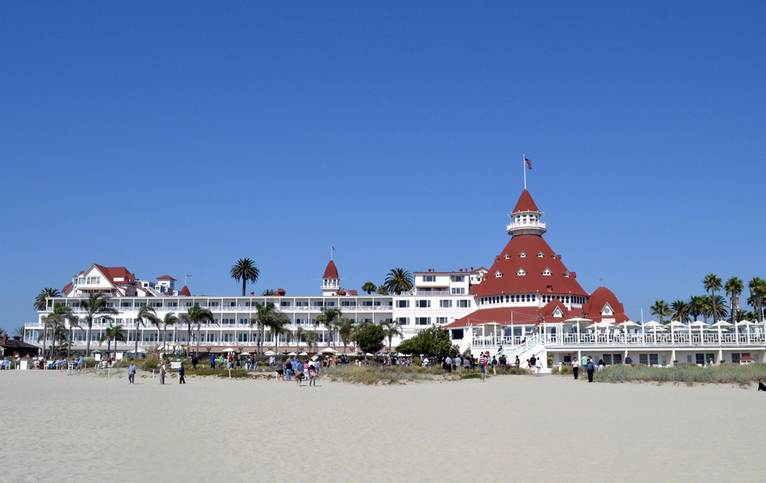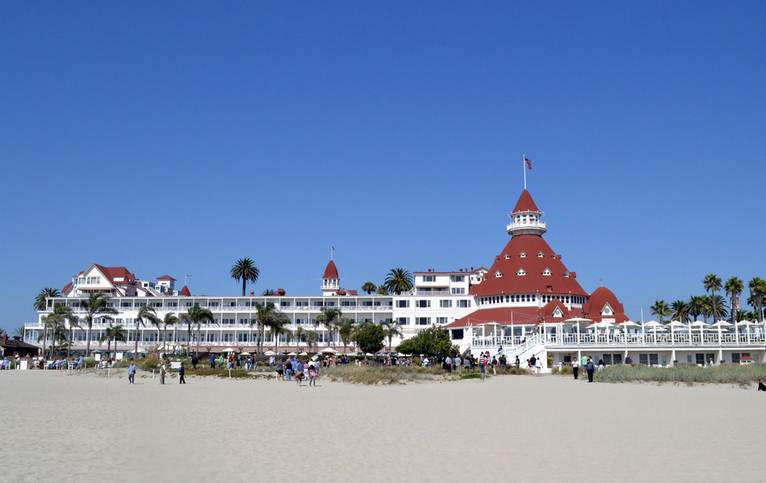 Del in The Movies
Del has been featured in many movies, including Some Like It Hot (which starred Marilyn Monroe, Jack Lemmon, and Tony Curtis), The Stunt Man (which starred Peter O'Toole), the 1973 film Wicked, Wicked (which was completely filmed on location there), and the 1990 version of My Blue Heaven (which starred Steve Martin).
Spend a day or vacation at Hotel Del Coronado and enjoy San Diego's most famous hotel.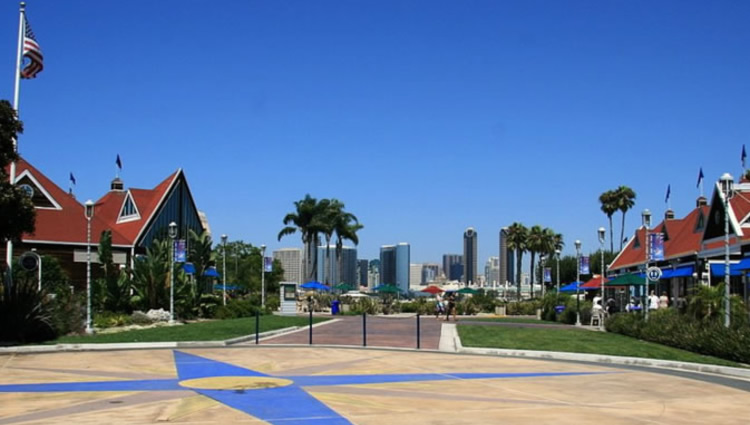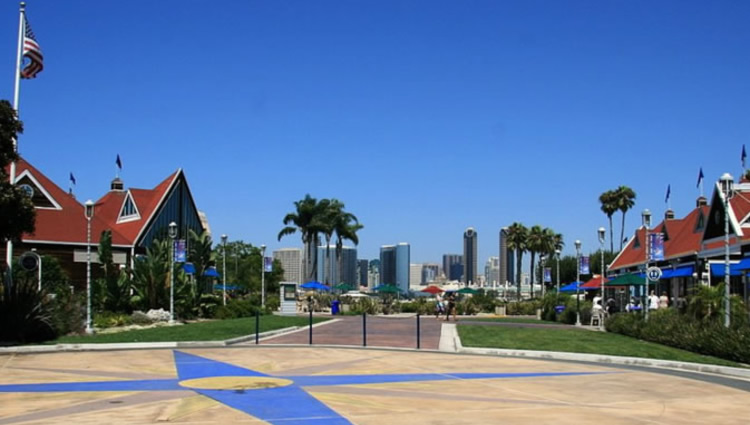 Getting There
Coronado Island across the bay from downtown San Diego. 1500 Orange Ave, Coronado, California.