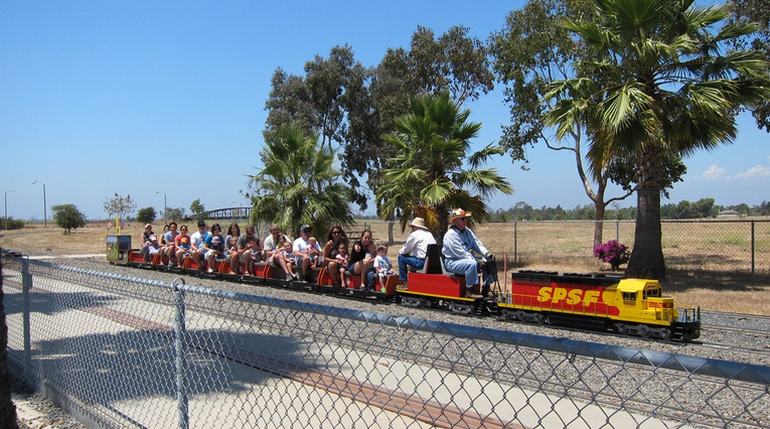 Goat Hill Junction in Fairview Park is operated by the Orange County Model Engineers. Every third weekend of the month the engineers offer free trains rides to all. The layout has grown from one small loop to over five miles of track. Trains take riders on a 15-minute journey around Fairview Park.
Guests are welcome to ride as many times as they want but must get back in line after each trip. Club members operate over 40 gas and steam-powered model locomotives on the miniature railway. Orange County Model Engineers members offer train rides every third Saturday and Sunday of the month from 10 am to 3:30 pm. Rides are free, but they do accept donations.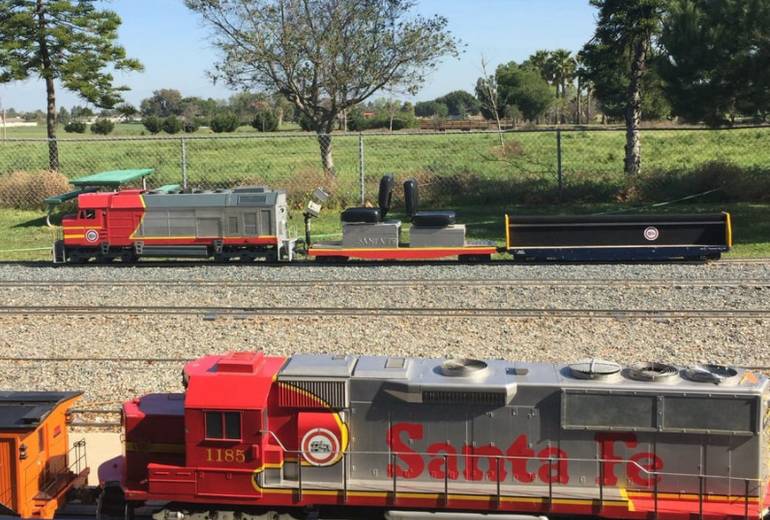 Goat Hill Junction has one of the largest miniature train layouts on the west coast. Riding Goat Hill Junction trains is fun for both adults and kids. Every person has a wide smile on their face as they travel around the park on these wonderful little trains. Where else can you go have so much fun for free?
Goat Hill Junction also has a small gift shop and snack bar where you can get a cool drink or cookies. Goat Hill Junction is a great place to take your kids for a fun family activity. At 10:00 am the lines can be long, afternoon lines may be shorter for quick boarding.
Goat Hill Junction, Costa Mesa free train rides are very popular so expect a fairly long line to board the train. You don't have to be a kid to enjoy riding the trains adults of all ages climb aboard and have just as much fun as the kids.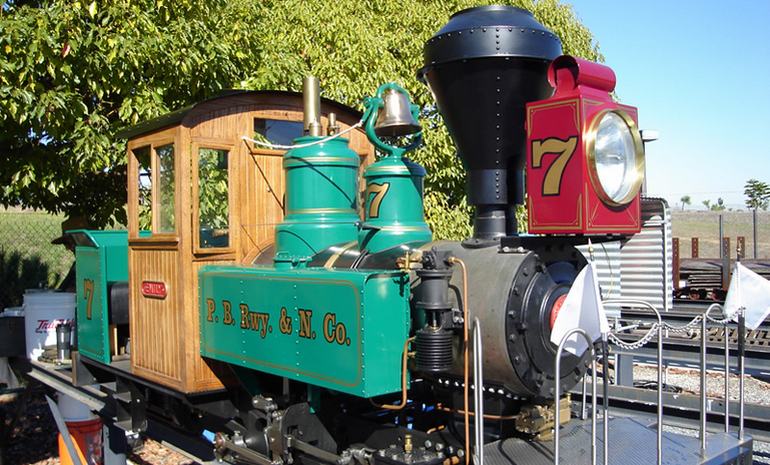 The volunteer staff are all very friendly and are happy to answer any questions you may have.
When riding the trains pay attention to the train crew instructions. Safety is very important to Model Engineers and all rules must be obeyed while riding the miniature trains. The official name of the miniature railway is the Mackerel Flats and Goat Hill Junction Railroad.
The Orange County Model Engineers was founded in 1988 by a group of local railroad buffs many of them have worked for the real railroads and now enjoy trains as a hobby.
Take your kids for a train ride at Goat Hill Junction and they will smile all day long. Mark your calendar for the third weekend in the month and head to Costa Mesa and enjoy a free train ride. Free parking, free rides and lots of smiles what more could you ask for.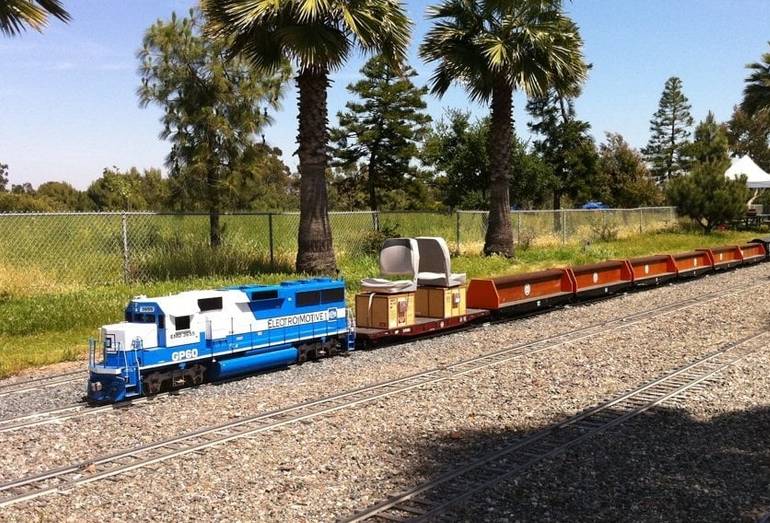 There are some benches where you can sit and enjoy the trains as they pass by the train station if you decide not to ride (not likely.) Goat Hill Junction is probably the best free thing to do in Orange County with kids, so get out and enjoy.
Train rides last for about 15 minutes and you can go as many times as you like. Both adults and kids can ride the trains, but kids must be able to walk on their own. Passengers straddle the little train cars, you do not sit inside.
Birthday Parties at Goat Hill Junction are held on every Saturday except the third Saturday of the month from 10 am to 3 pm. Telephone: (949)548-7246
Where is Goat Hill Junction
Goat Hill Junction operates off donations so if you have a couple of extra bucks drop them in the box if you are on a tight budget it is OK to pass until your situation improves.
Fairview Park Placentia Ave and Swan Drive in Costa Mesa. 2480 Placentia Costa Mesa, CA 92626.