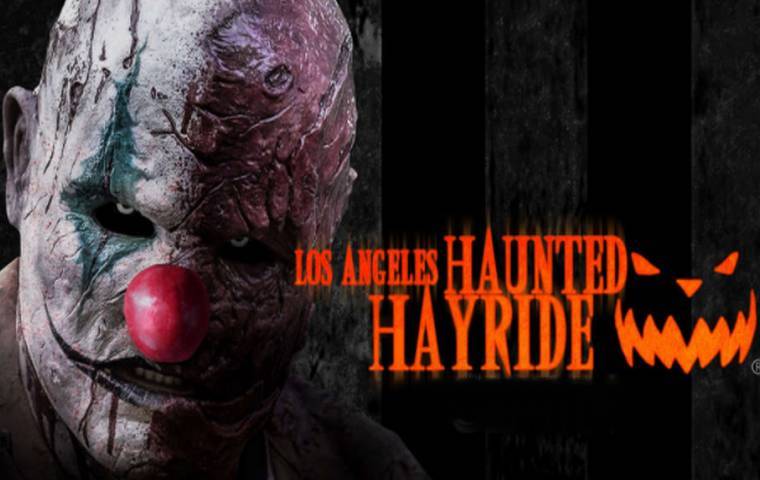 Southern California's original Haunted Hayride is located in Griffith Park. Guests ride aboard a tractor-pulled hay wagon through the woods of Griffith Park.
Haunted Hayride is 25- minute ride through different stages as you travel through the old zoo property. You pass by a creepy cemetery and an old haunted house. You climb off the wagon at the halfway point and walk through a maze hiding creatures at every corner.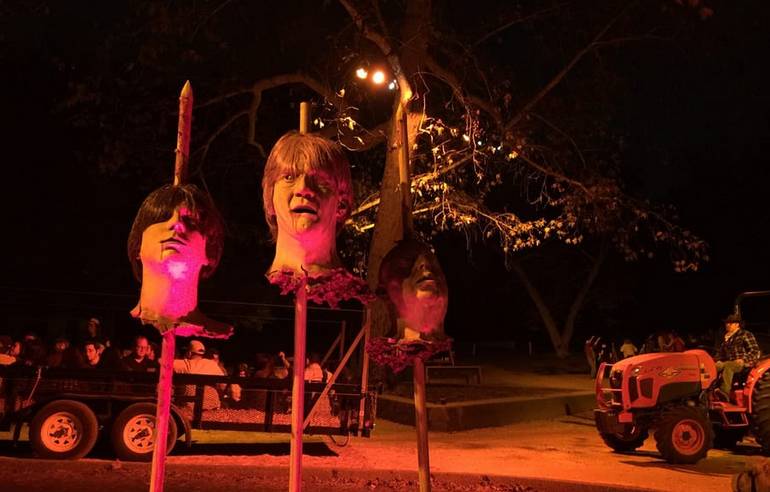 Back on the wagon, you pass by several more attractions. All the time, monsters and creatures are chasing the wagon. One word of warning if you sit on the back or side of the wagon, chances are you will be attacked. Monsters Goblins hide in shadows and jump and can jump on the wagon at any time.
After taking the Haunted Hayride, there several other attractions. Purgatory Haunted Village, House of Shadows, and a Trick or Treat area. Purgatory is shrouded in fog and features the backward Scary-Go-Round, the house of mirrors, free psychic reading, souvenirs, and the Grubshack with food and drinks.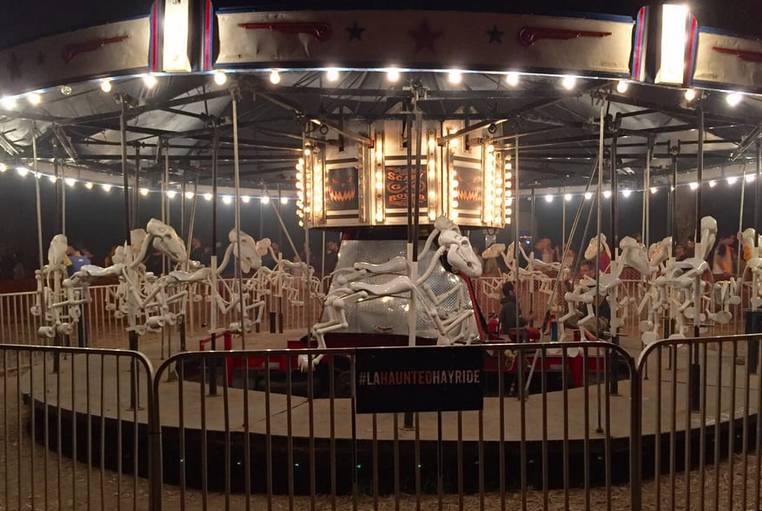 House of Shadows is a dark maze. The only lighting is strobe lights. This attraction is defiantly not for epileptic people. Monsters are hidden in every corner of this maze. There are no arrows to direct you, so you have to find the way out of the labyrinth. The best thing to do is to follow the group in front of you to the exit.
Griffith Park Haunted Hay Ride Trick or Treat Area. Here you go around and knock on doors opened by monsters who do their best to scare you. They also hand out a treat, Usually a bag of chips or candy bar.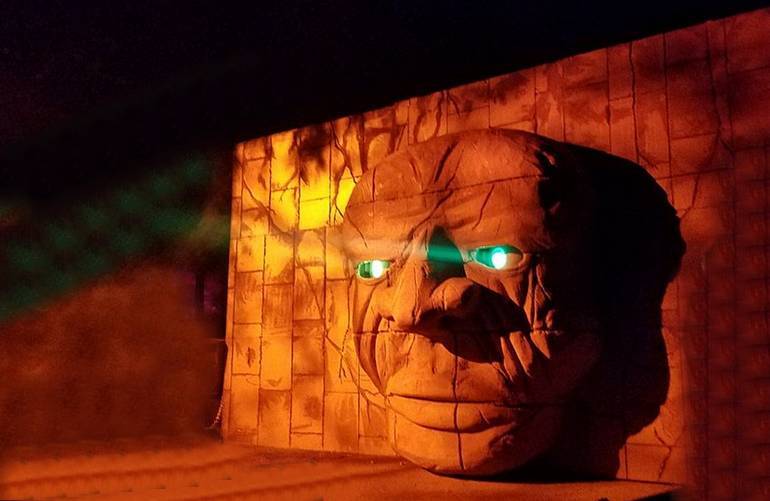 Haunted Hayride Griffith Park Before You Go
Tips: Arrive early by 6:30 or 7:00 when the attractions open. By 9:00, lines will be super long. Parking is hectic but free. The VIP pass includes admission to all attractions with the added benefit of shorter lines. This event is recommended for ages ten or older. Little hayride-only tickets are available at the gate for $29.99. More ticket info Here
Take advantage of discount offers. The gate price is high. Eat before or after visiting Griffith Park Haunted Hay Ride. Food and drinks are overpriced. On the hayride, sit on the sides or the back of the wagon if you like to be scared!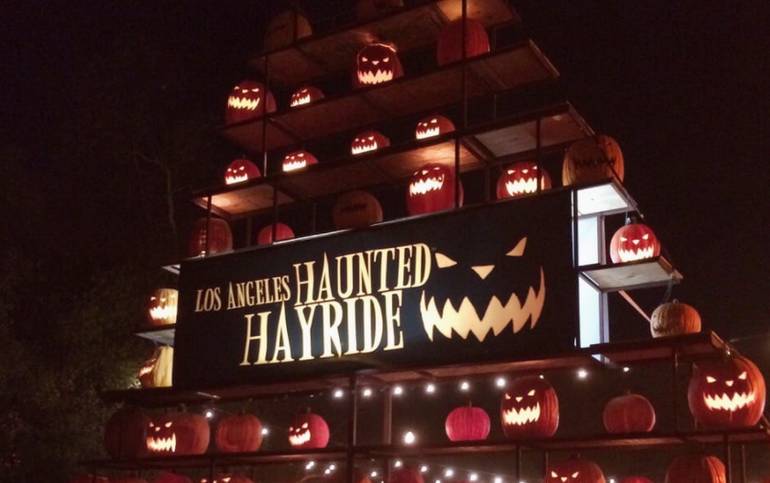 Where: Old Los Angeles Zoo 4730 Crystal Springs Blvd., Los Angeles. Open Friday, Saturday, and Sunday, September 29 – October 31. Plus, select days in October.