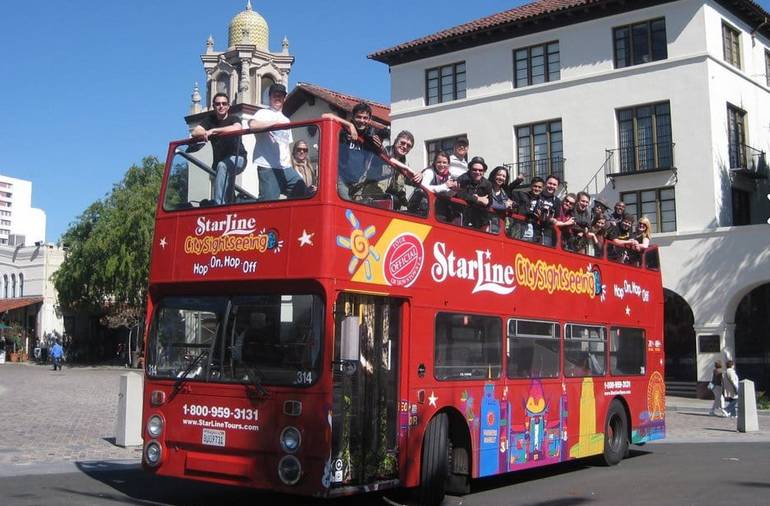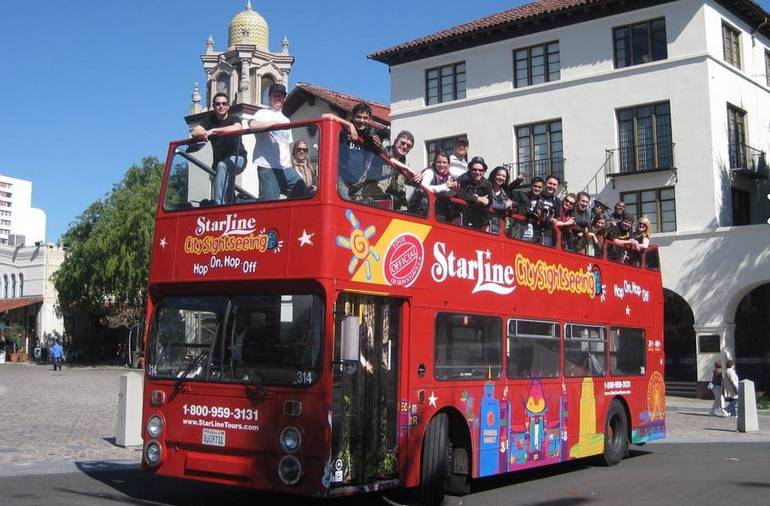 Starline Hollywood bus tours are a great way to see Hollywood without fighting traffic. Tours are a fun excursion for both tourists and locals.
If you live in Southern California, you know what the traffic can be like when you take a trip to Los Angeles. These tours let you sit back and relax while the driver deals with the gridlock. Become a tourist for a couple of hours and enjoy the sights of Hollywood from the comfort of the bus.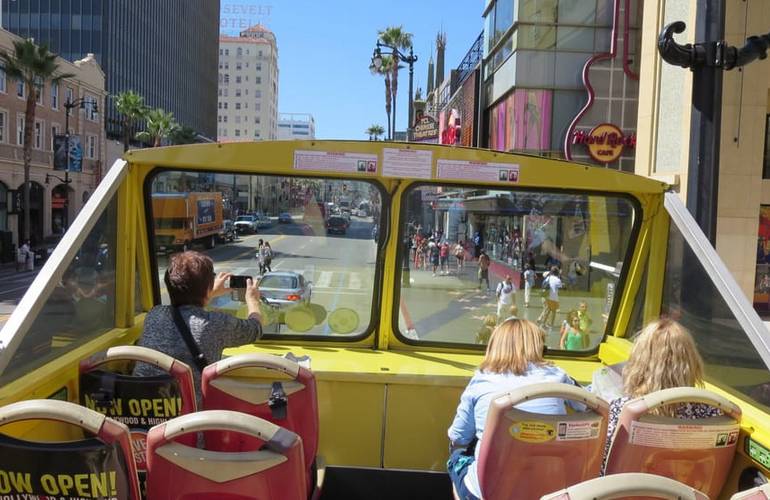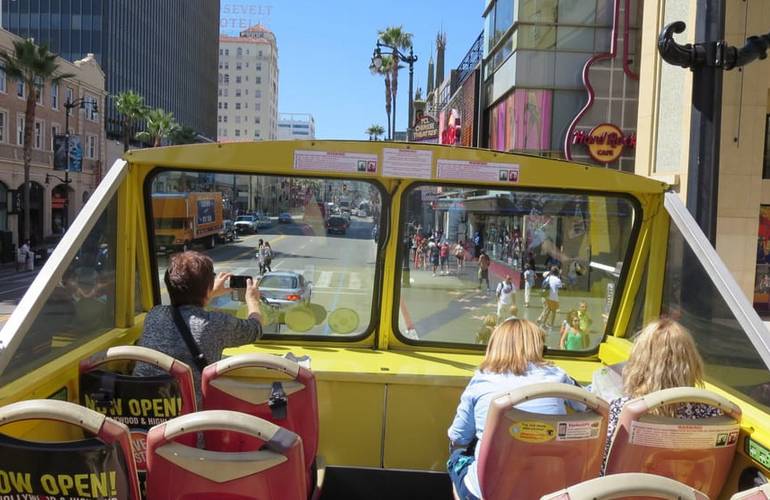 The daily Movie Stars Home Tour tours depart every 1/2 hour from Hollywood Blvd. next to the Chinese Theatre. Pick up from hotels can also be arranged. Highlights of this tour are over 40 celebrity homes, walk of fame, Sunset Strip, and Rodeo Drive Beverly Hills.
Hop-on, Hop-off Double Decker City Tour
If you would like to explore Hollywood at your own pace, the Hop-on, the Hop-off bus is the best choice. There are four different bus routes. Red Route: Hollywood & Beverly Hills, Yellow Route: Beverly Hills & Santa Monica, Purple Route: Downtown Los Angeles, and Blue Connector: Universal & Hollywood Bowl. Purchase a 24 hour or 48-hour bus pass.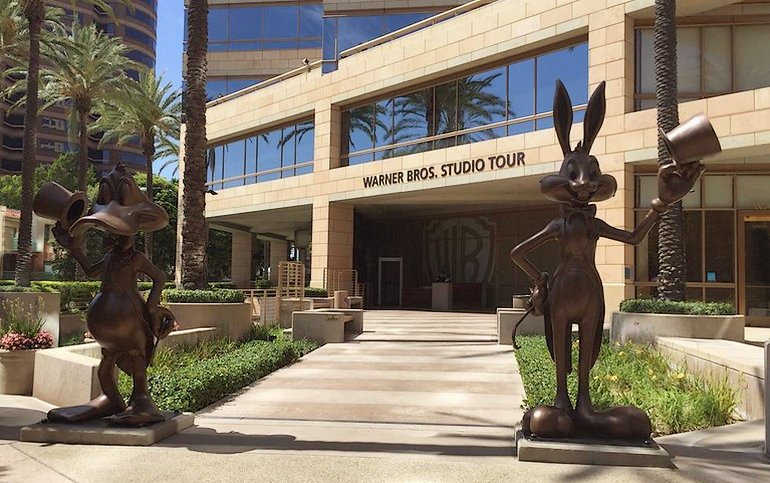 This tour includes a ticket to Warner Bros Studios VIP Tour plus everything you get with the Movie Stars Home Tour for a full day of Hollywood fun. Daily Tours Monday – Friday Departs 9:30 am & 12:30 pm. Warner Bros Studios Admission Included.
Free parking is available at the Starline Tours bus station in the heart of the Anaheim resort district, and if you're staying at a hotel, Starline picks up and drops off at most hotels.
Starline Tours of Anaheim offers several tour choices departing from the resort district, including the most famous Hollywood's original Movie Stars' Homes Tour, Grand Tour of Los Angeles, and Warner Bros. VIP Plus Movie Stars' Homes Tour.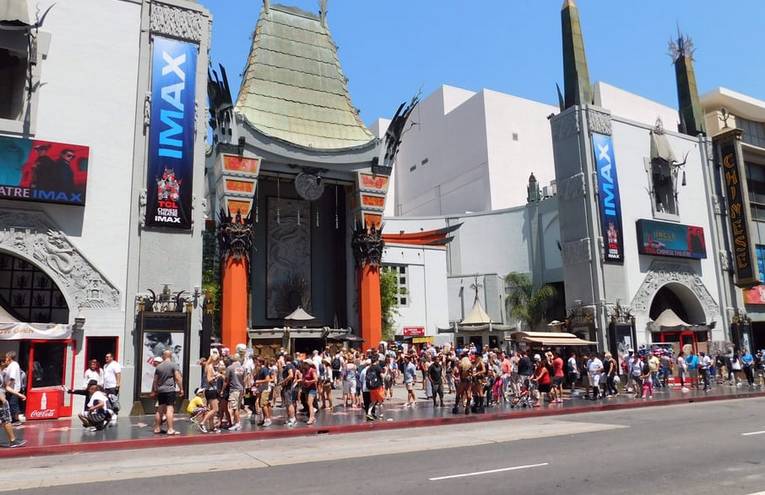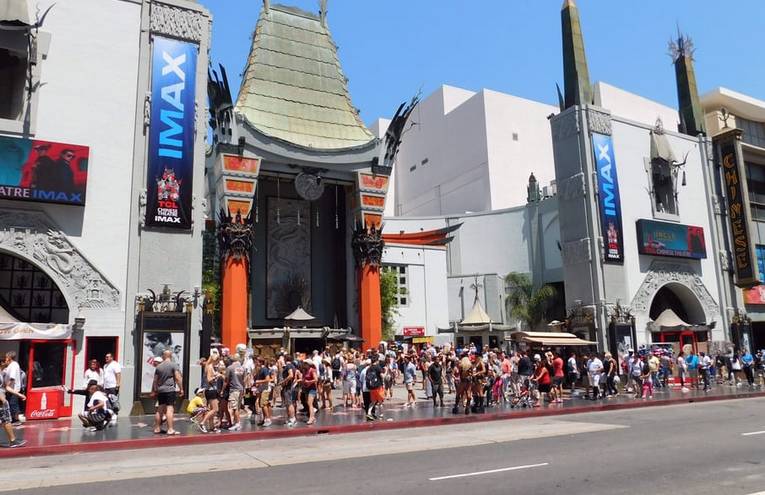 Movie Stars Home Tour
Original Movie Stars Home Tour. This is by far the most popular tour and takes about two hours. Your guide is familiar with the locations of movie stars and celebrity homes in Hollywood and Beverly Hills. It will also view landmarks, including the Hollywood Sign, Walk of Fame, and Rodeo Drive.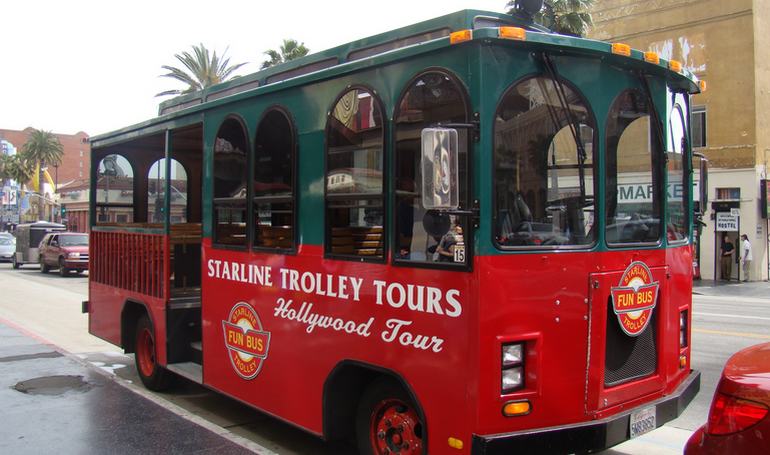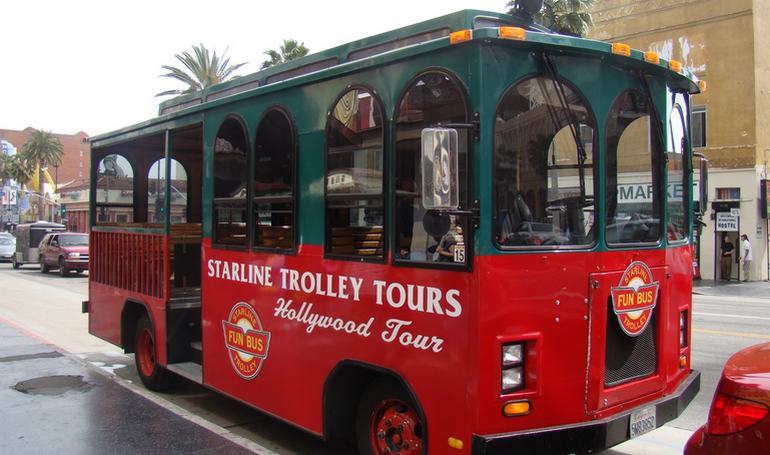 Starline Hollywood Bus Tours pick up and drop off from most major hotels in the greater Los Angeles area. Tours are fully commented on by professional guides, in comfortable air-conditioned coaches, or mini-buses.