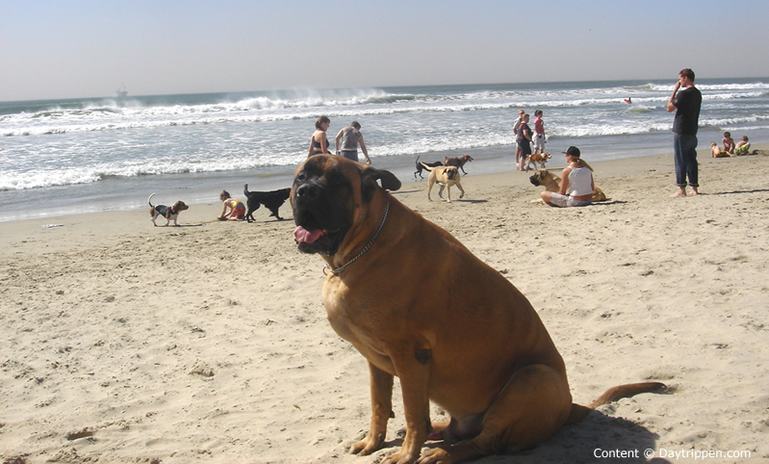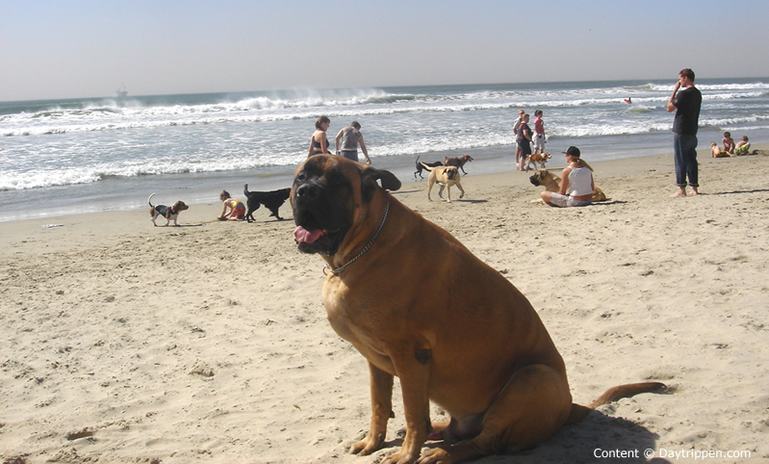 Next time you take a trip to the beach, don't forget your pooch. Dogs like to get out, too, and Huntington Beach Dog Beach is the perfect place to take them. Located between Lifeguard Towers 20 and 24, HB dog beach is a year-round water playground for canines of every shape and size.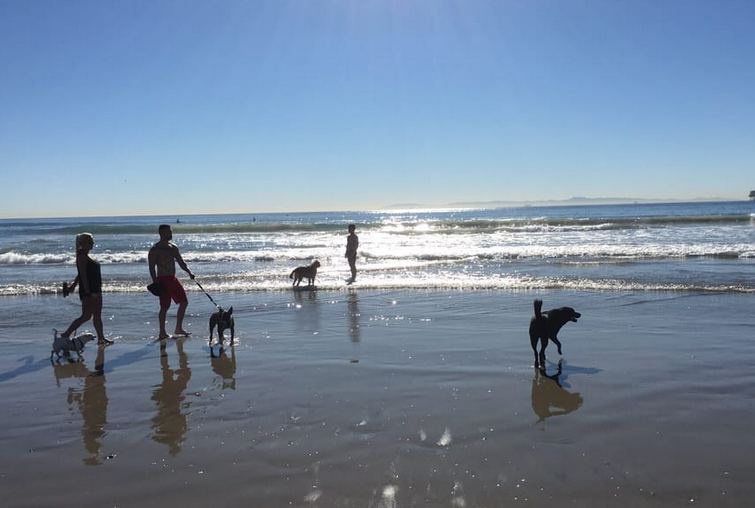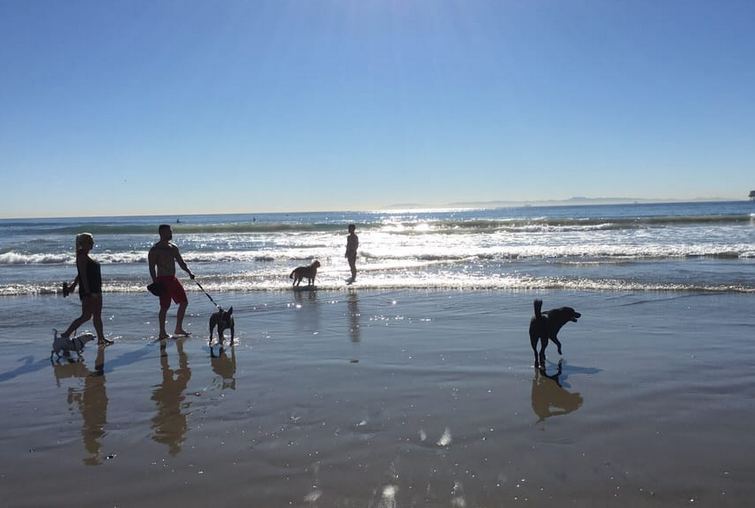 HB dog beach is one of the best dog-friendly beaches in Southern California. There are always plenty of dogs running around and lots of soft sand. Everyone is friendly and good at picking up after their animals. Owners have to decide to keep dogs on a leash or let them run wild.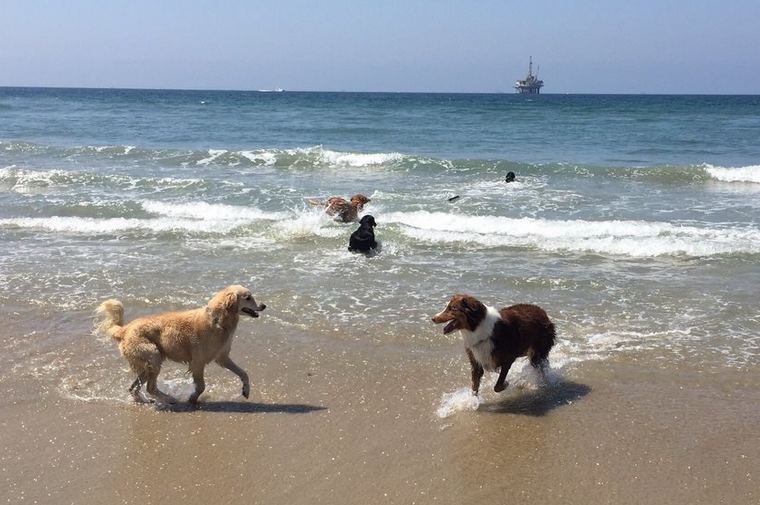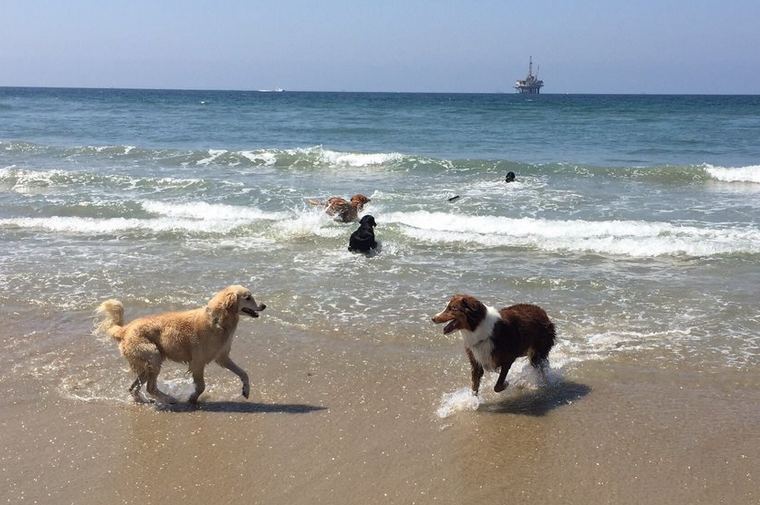 Dog owners mingle on the sand while their four-legged friends run up and down the beach. Dog Beach has a work crew that cleans up on the beach; however, a word of caution while visiting Dog Beach. It's a good idea to carefully check out any spot you decide to sit or lay down on the sand.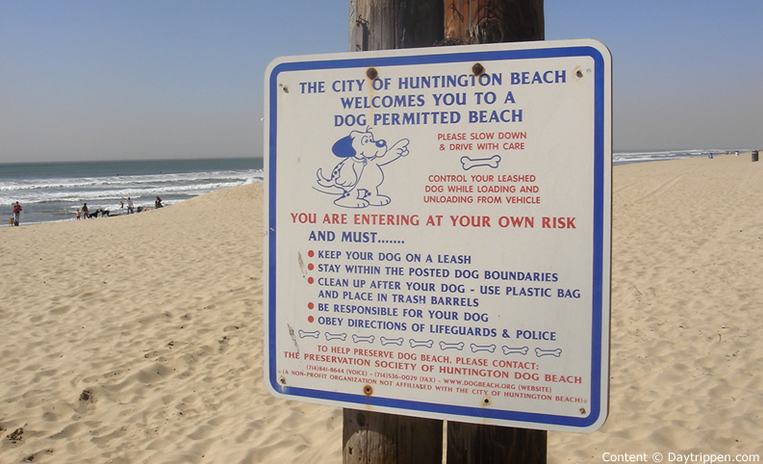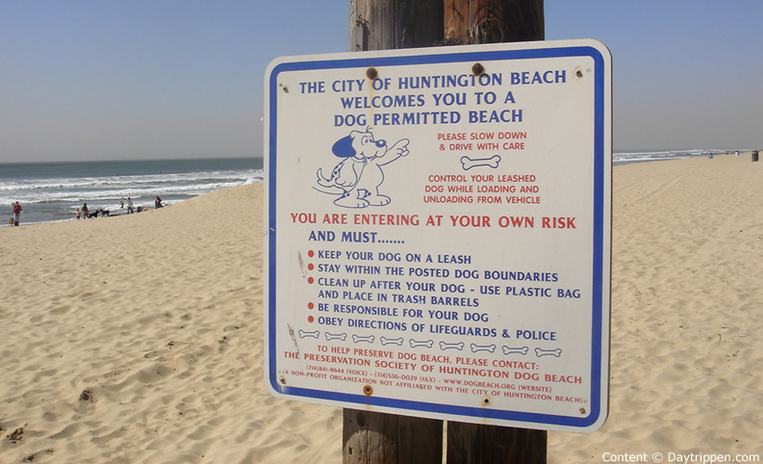 HB Dog Beach Rules
Maintain control of your dogs at all times.
Pick up after your dogs and dispose of the waste in the trash cans.
There is a Huntington Beach city ordinance that requires dogs to remain leashed at all times. Usually, the city does not enforce the rule unless your dog is dangerous dogs or people on the beach.
Enter dog Huntington Beach Dog Beach at your own risk; most pets and owners are responsible and have a wonderful time.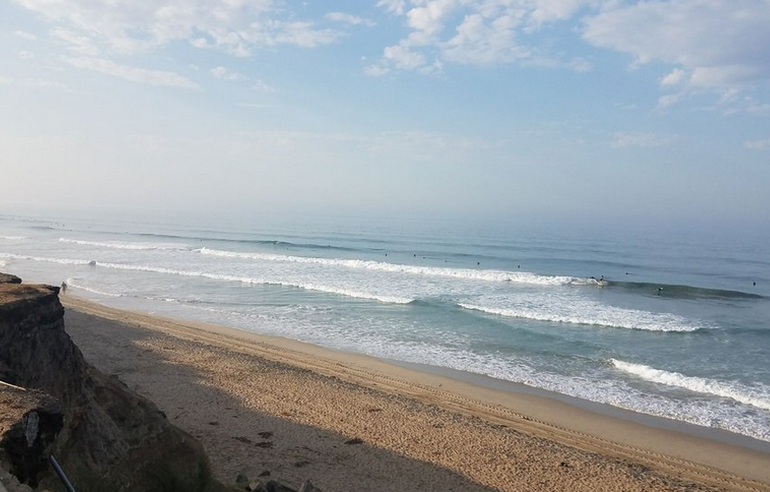 A cliff is behind the beach, separating it from the bike path and PCH, so it's relatively easy to keep control of your dog if you decide to let him off the leash. Weekends dog beach can get busy. Arrive early for the best parking and fewer dogs running around.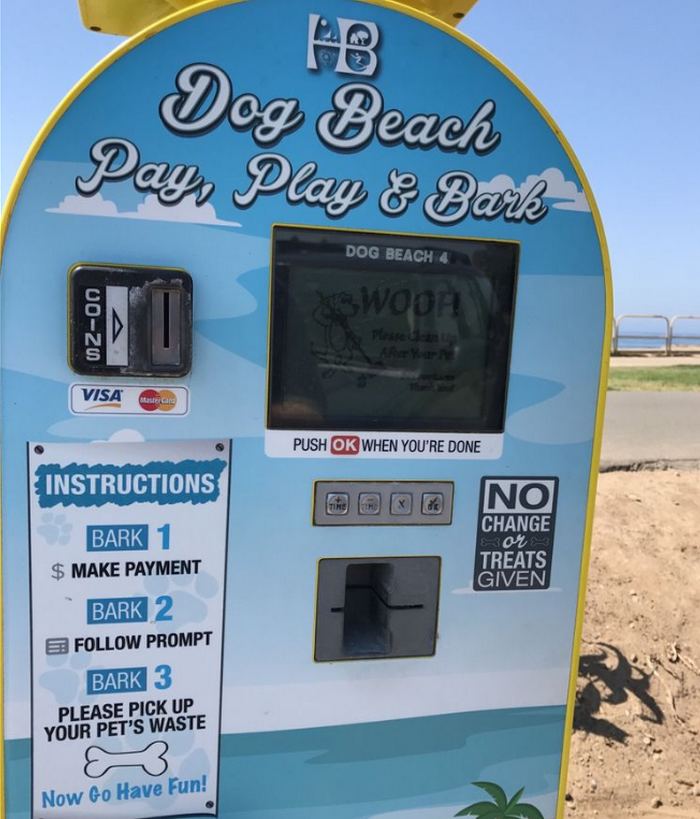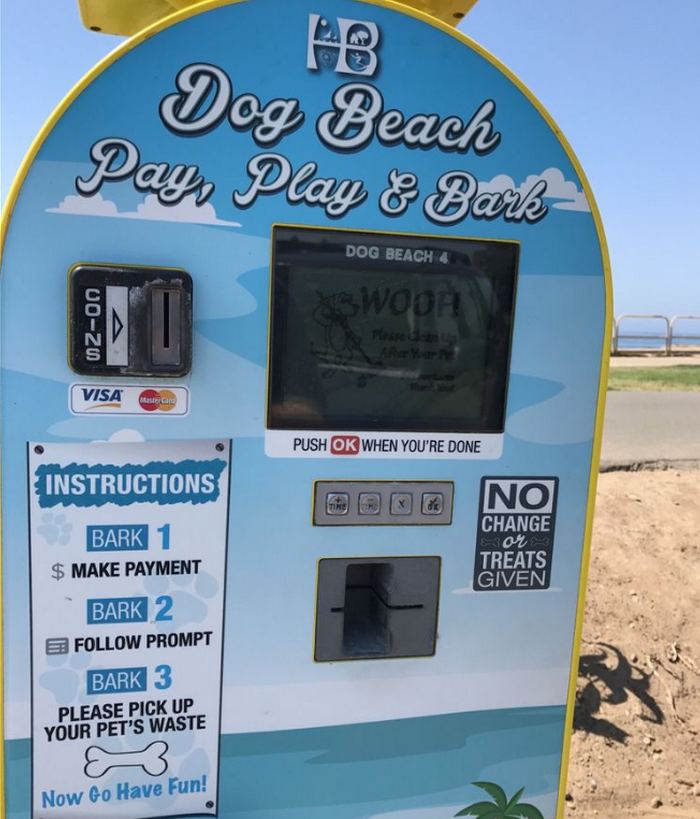 Parking at HB Dog Beach
There are two parking lots between Seapoint and Goldenwest that service Huntington Dog Beach. Parking meters print out parking passes to place on your car dashboard. The cost is $1.75 per hour. Meter take Credit Cards and coins. There is also metered parking along PCH at the Goldenwest end of Dog Beach.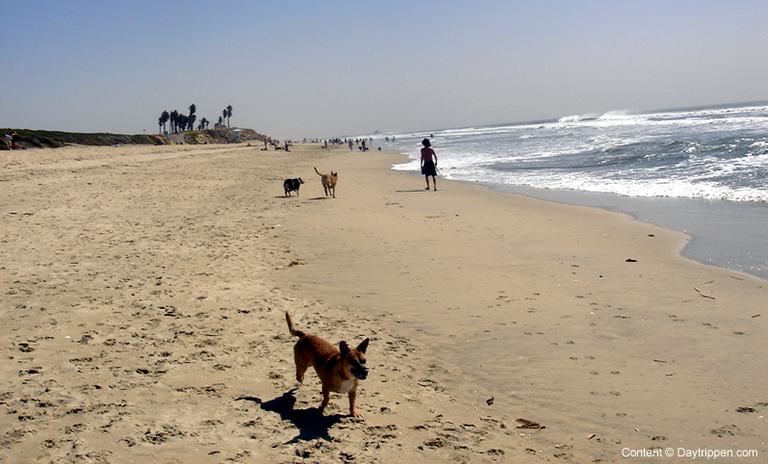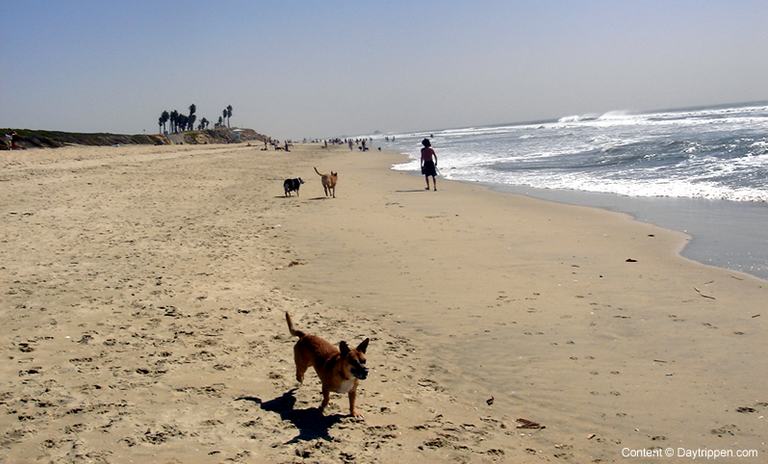 Getting There
Huntington Beach Dog Beach is located along Pacific Coast Highway between Seapoint Street on the north and 21st Street on the south. The beach is open from From 5 am to 10 pm every day of the year. Metered parking is available in lots on Pacific Coast Highway.
Bottom line HB Dog Beach is one of the best places to take Fido in Southern California. You can find just about any size tail-wagger running in and out of the surf and digging holes in the sand.