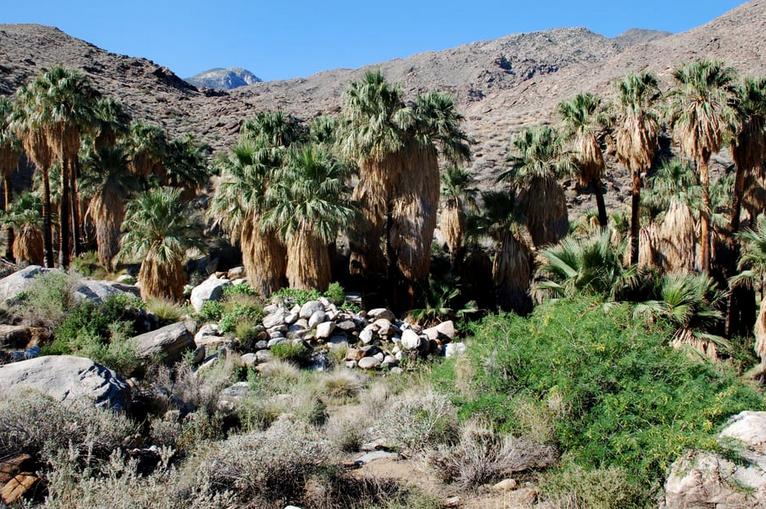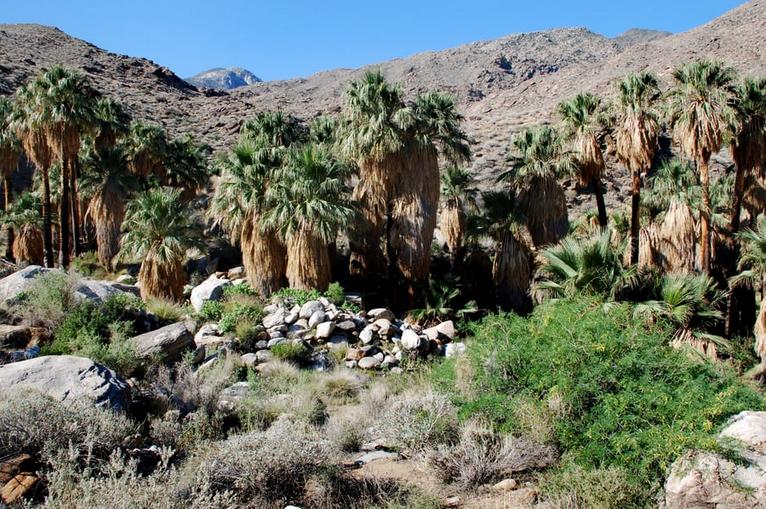 Palm Springs California offers many options for relaxation away from the big city, but few know about the Indian Canyon trails that offer a true break from the hustle and bustle of the city.
If you don't have the time to visit nearby Joshua Tree National Monument Indian Canyons creeks and waterfalls offer a chance to sit and enjoy lunch after a stress-relieving hike.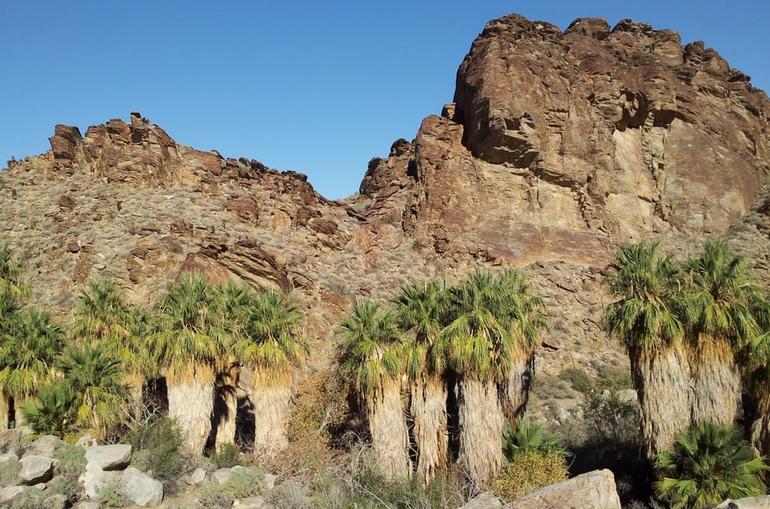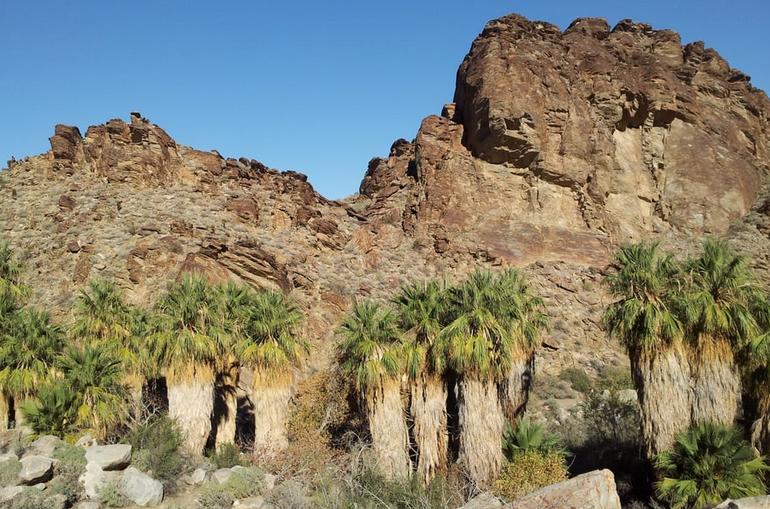 Three areas are available and each offers a unique experience. Be sure to pay close attention, as many endangered wildlife can be seen along the way. Hundreds of years ago, the Agua Caliente Cahuilla Indians settled in the region of Palm Springs.
Communities developed around the freshwater supply, and ample hunting was available with abundant wildlife. Crops like melons, squash, beans, and corn were all grown, and the native plants were used for basket weaving, seeds, and medicines. Remnants of the culture still exist in the oasis, as rock drawings and tools can be seen by the careful observer.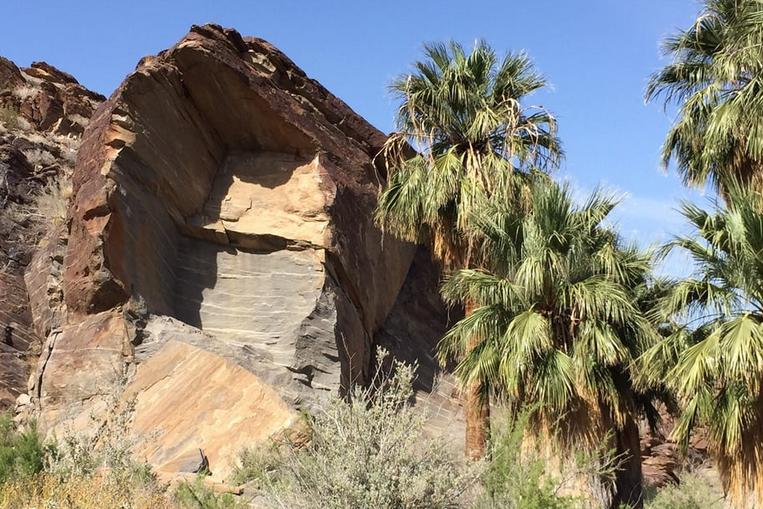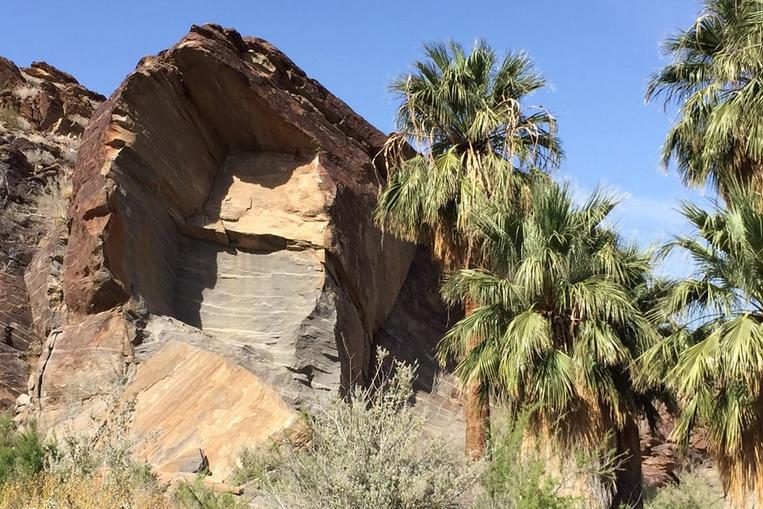 Today, the three canyons are listed on the national register of historic places. Each has its degree of trail difficulty and range in the distance –.5 – 15 miles.
Palm Canyon is widely regarded as one of the most beautiful places in North America. It's filled to the brim with indigenous flora and fauna that starkly contrast the rocky gorges and deserts that surround it.
Palm Canyon
A  footpath winds down into the canyon and leads to an area that is perfect for picnicking near the stream. Many explorers enjoy meditating here. The trail is horse-friendly, so consider that as an option in place of the traditional hike.
While in Palm Canyon, be sure to visit the Trading Post. It offers hiking maps, refreshments, Indian art and artifacts and books, jewelry, pottery, baskets, and weavings to take as a souvenir to remember your trip.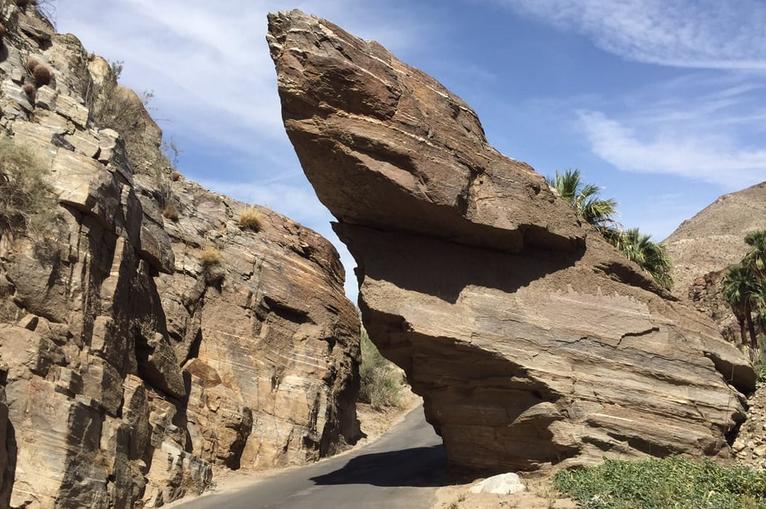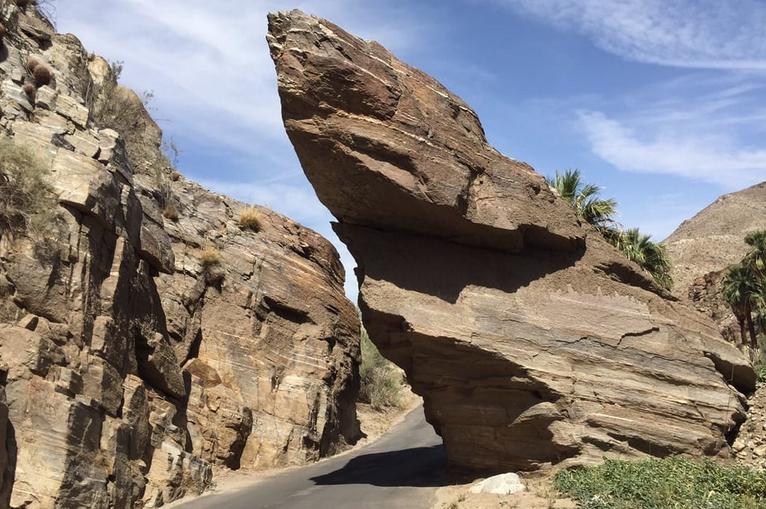 Andreas Canyon
The Andreas Canyon is an area of various color greens and fan palms that contrast one another. There are over 150 plant species within the half-mile radius, so you are sure to see something new. The scenic trail winds down through the palmed path, past rock formations thousands of years old. As you work your way to the creek, you will see remnants of the Indians who inhabited the area.
Their food preparation tools and mortars are a tempting souvenir but please leave them behind. Taking them would limit the adventure for the next explorer to come through.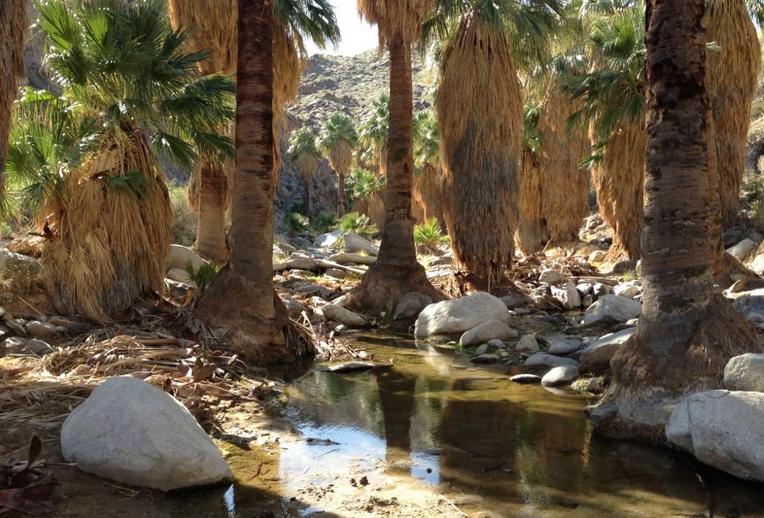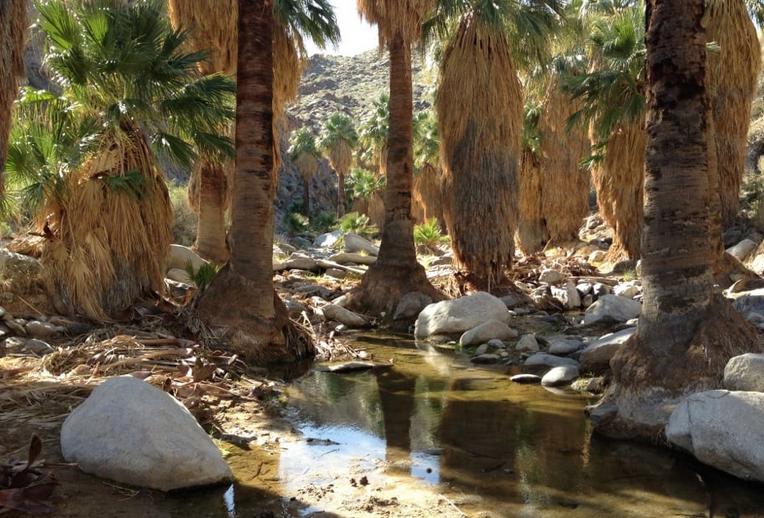 Murray Canyon
Indian Canyon is a popular destination for photographers and bird watchers. There are picnic tables along the way to stop for a rest and enjoy that lunch you brought. Just south of Andreas Canyon is the Murray Canyon area.
Many wild animals still roam high above the canyon, and this is your best chance to catch a glimpse. This area is less visited so it gives a truly secluded feel. The endangered bighorn sheep have been spotted here, as well as the endangered least bells bird that nests along the rocky ridges.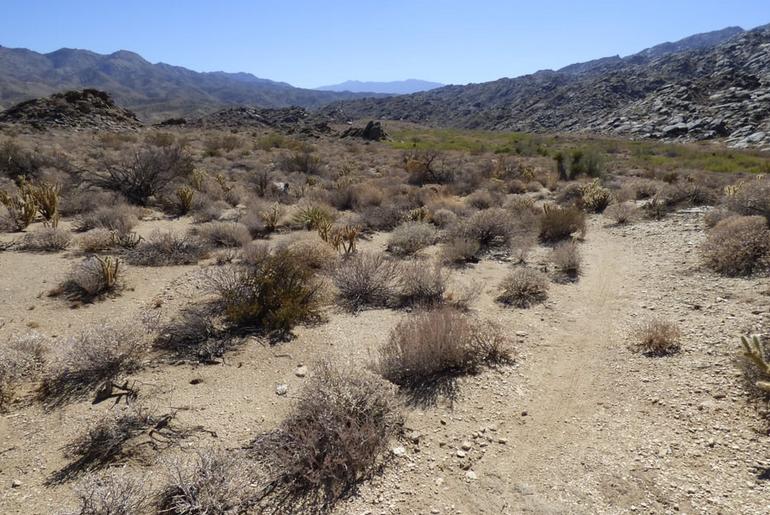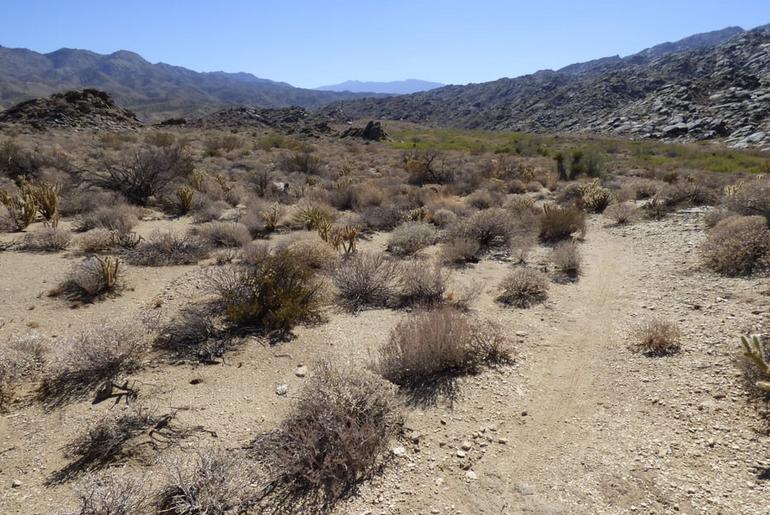 Ranger-led hikes
Ranger-led hikes are available if you prefer a bit of guidance in your exploration. The guide will take you through a mile-long trail, which lasts approximately 1.5 hours. You must register ahead of time at the Canyon Trading post.
If available, visitors can go on a walk with a medicine man who tells terrific tales and spellbinding stories of Indian legend.
Getting To Indian Canyons
Indian Canyon is open 8 am to 5 pm from October through July and in the summer months from July to September; the trails are only open on weekends. Information is available by calling 760-232-6018 or visiting their website. Indian Canyon is located a short two-hour drive from Los Angeles or Orange County California.
Indian Canyons 38500 South Palm Canyon Drive Palm Springs, California.