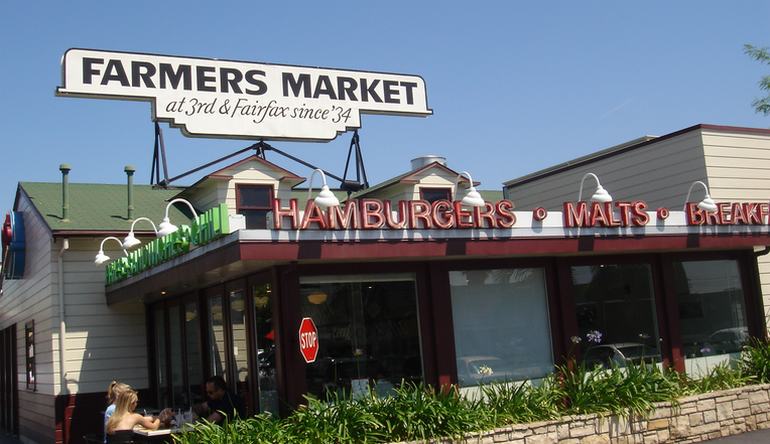 Los Angeles Farmers Market day trip to a historic landmark that has been around since 1934. The market is located on the corner of Third and Fairfax and is a fascinating place to spend the day.
The farmers market has more than 100 shops and restaurants to explore. There are so many different places to eat (over 50) with so many choices for food chances are you will stop at least a couple of the food booths.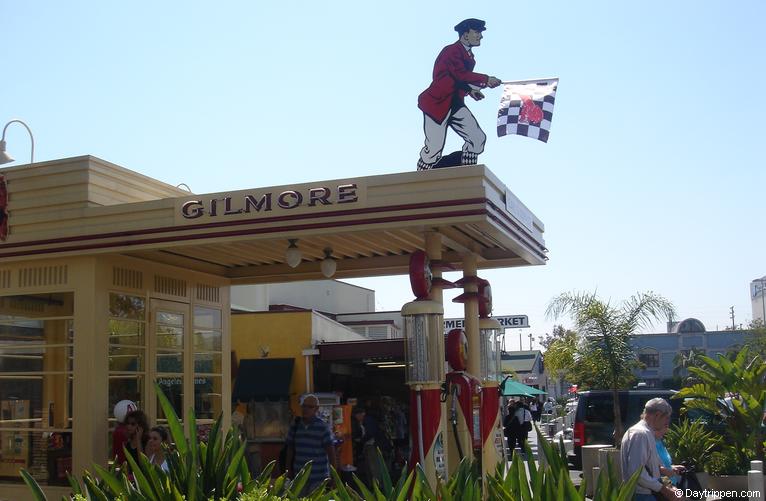 Farmers market stores offer a remarkable selection of fresh fruits along with candy, baked goods, homemade ice cream, wines, meats, and poultry.
Restaurants Los Angeles Farmers Market
There is plenty of shady seating and even though this is an open air market. When you arrive take a walk around the entire place to see which restaurant you would like to dine at.
You can choose from Korean, Brazilian, Japanese, Chinese, Italian, Malaysian and French food. To finish off, you're lunch try Bennett's Ice Cream or a frozen yogurt from Pinkberry.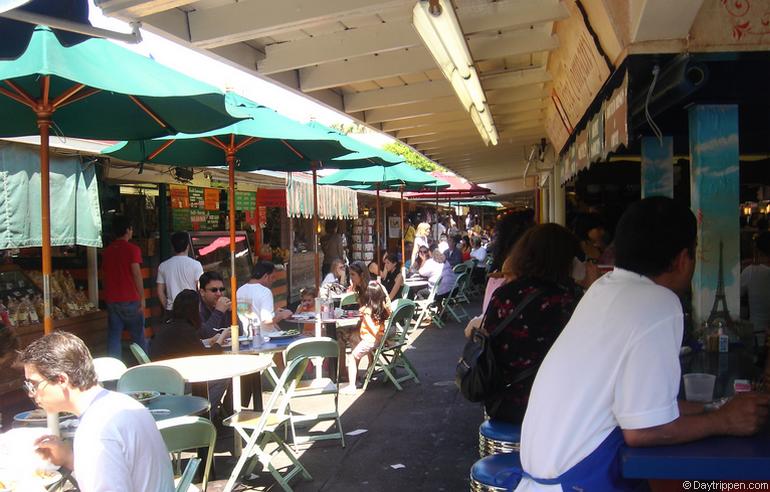 The LA Farmers Market is full of atmosphere and friendly people. Once you visit the market you will be making this trip over and over again. Plan on spending, at least, two hours at the market and then another hour or so at the adjacent Grove shopping center.
What started out as a place for local farmers to sell their products has turned into one of the most visited attractions in Los Angeles. Taking a trip to the market is well worth the time by itself but right next door is a huge upscale shopping mall.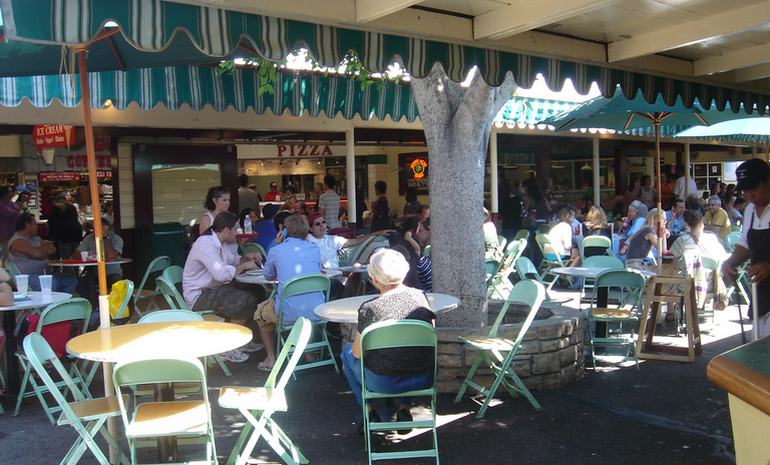 The Grove has more restaurants, major stores, movie theaters and some of the best people-watching in all of LA. Between the two attractions, there is more than enough to keep you busy all day long.
Parking at the farmers market can be a problem at the weekend, the lot is quite small, so you end up driving around until someone leaves. More parking can be found at the Grove shopping district which has a multi-story parking building.
Make sure you get your parking validated from the place you park at, Farmers Market or the Grove, first two hours are free.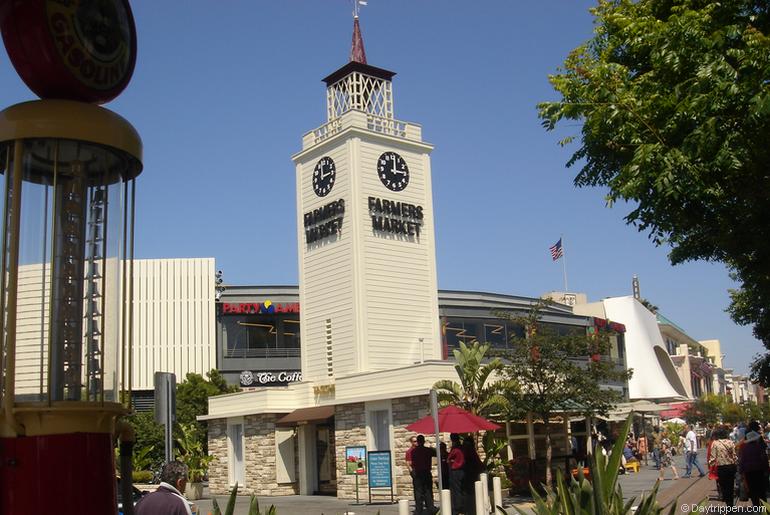 You will need at least two hours to see the market and about another hour to walk around the Grove. There is a trolley that connects Farmers Market and the Grove which is free, however, the day we visited it was not operating.
Getting There
Los Angeles Farmers Market is a fun day trip for adults or teens. Smaller children will probably not appreciate the wonders of this place, but they will enjoy riding the trolley and the homemade ice cream.
Los Angeles Farmers Market 6333 W 3rd St Los Angeles, CA 90036 corner of Third and Fairfax.