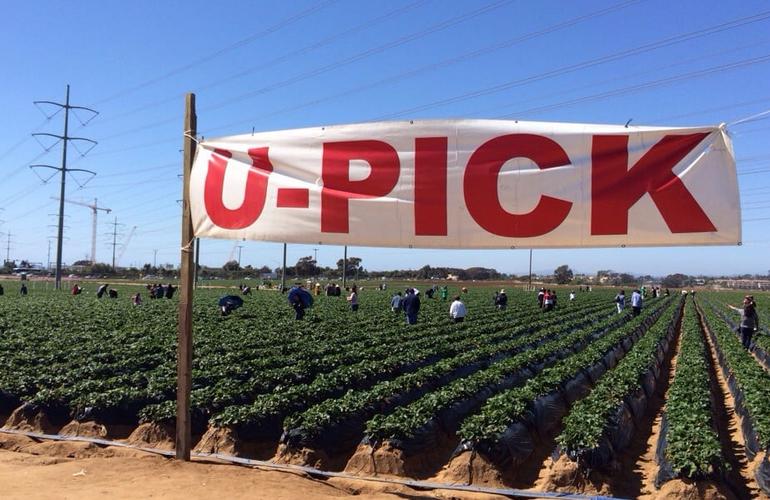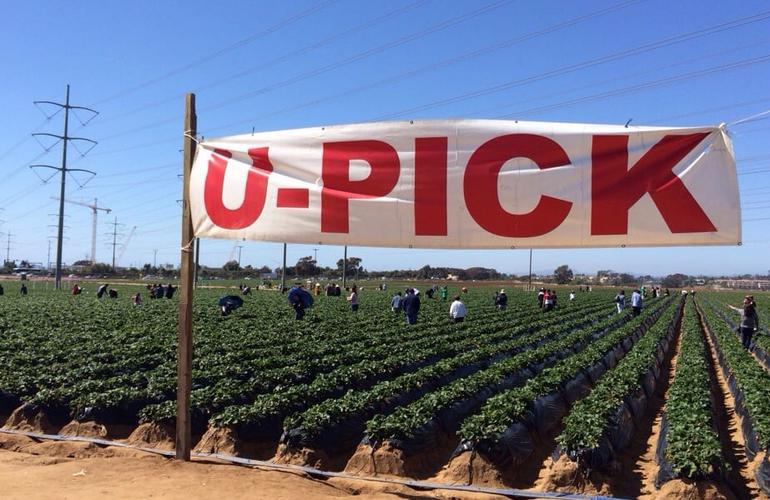 Southern California has the perfect year-round weather for growing fruits and vegetables. Southern California U-Pick Orchards allow you to collect their products right from the vine. Picking in Southern California are apples, cherries, citrus fruit, strawberries, pumpkins, and vegetables. Some destinations offer farm tours only.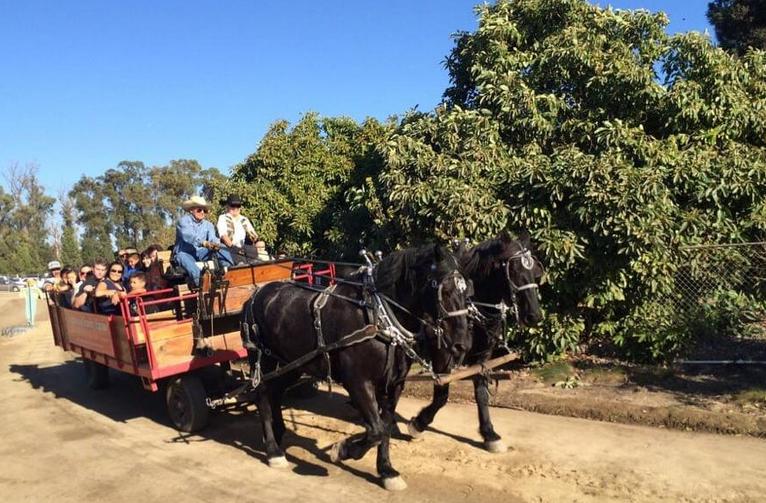 Take your family to Underwood Farm for year-round U-Pick fruits and vegetables. Strawberries, Lettuce, Carrots, Sweet Peas, Cucumbers, citrus, just about anything that grows can be picked (depending on the season) at Underwood Family Farms. The horse pulled hayrides, petting zoo, farm tours, and seasonal festivals. 3370 Sunset Valley Rd, Moorpark, California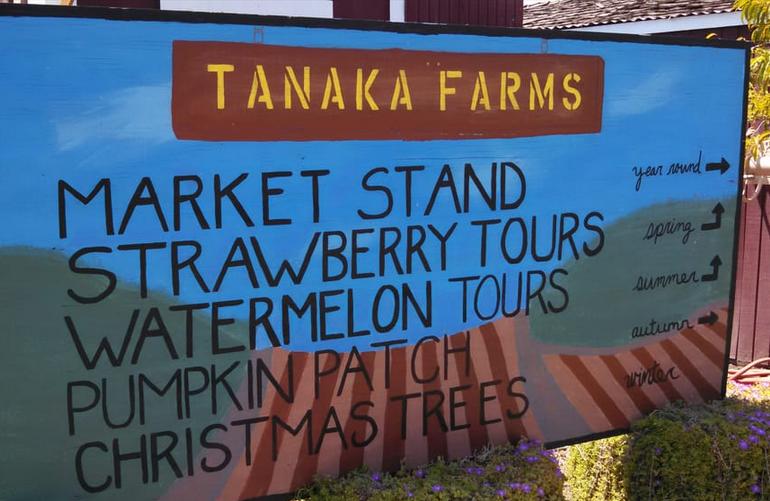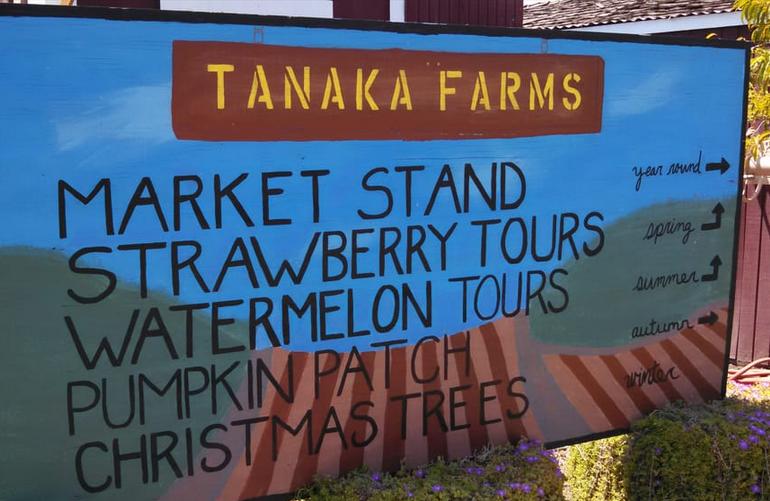 Tanaka Farms is one of the few remaining farms in Orange County. One of the most popular U-Pick activities here is Strawberries. Tomatoes, watermelon, and pumpkins are also on the U-Pick menu, depending on the season. Tractor-pulled farm tours take visitors through the farm fields, where they learn about how food is grown. 5380 3/4 University Dr, Irvine, California.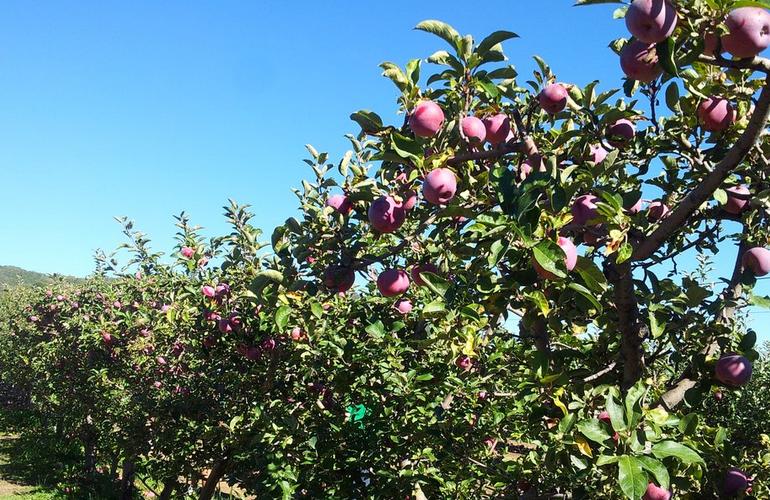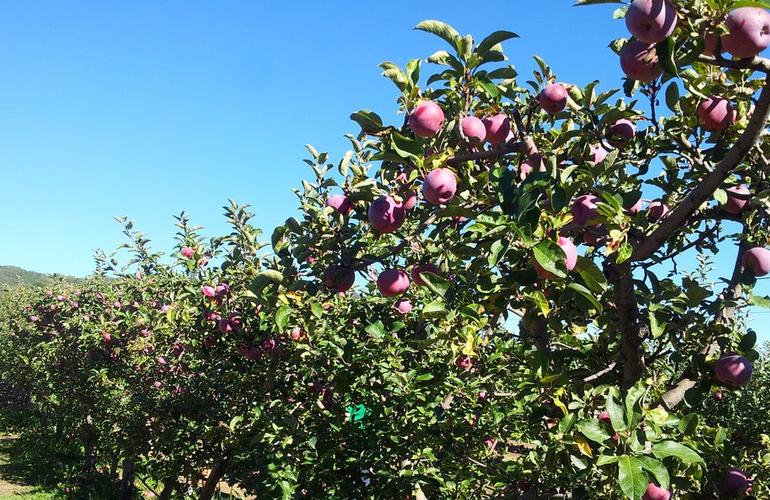 Julian is a former gold mining town located in Northern San Diego County. Once a year, local apple growers open their orchards for U-Pick. Julian apple picking has grown very popular over the years, and some farms require a reservation for picking. Julian is a fun destination at any time of the year. Season late August through October. Julian is 60 miles east of downtown San Diego.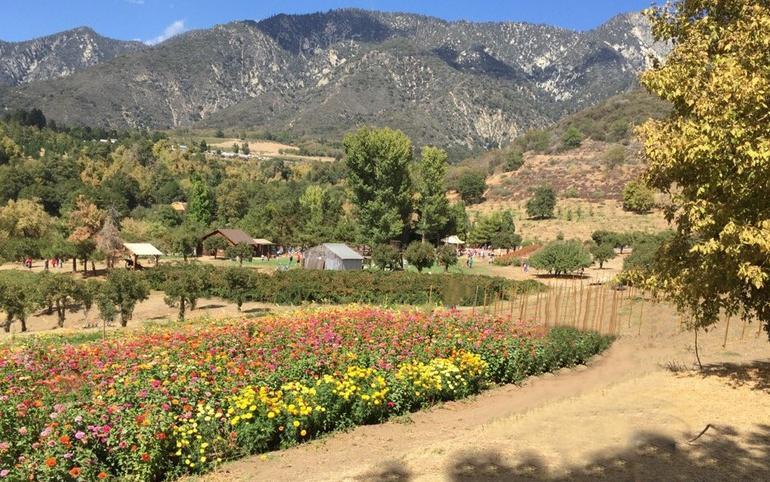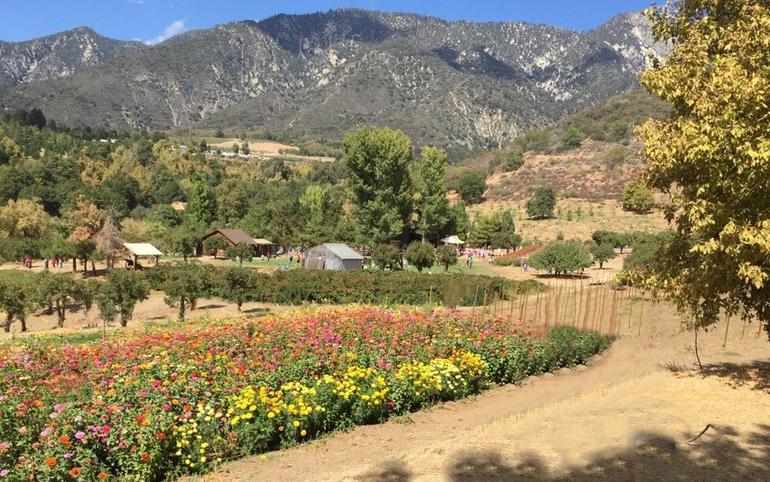 Oak Glen apple orchards produce many unique varieties, such as the Vasquez and King David, and "antique varieties" no longer commercially available. Seasonal U-Pick apples, berries, and pumpkins. Apple picking season starts Labor Day weekend and runs through the end of November. Oak Glen is located in the mountains above the San Bernardino Valley.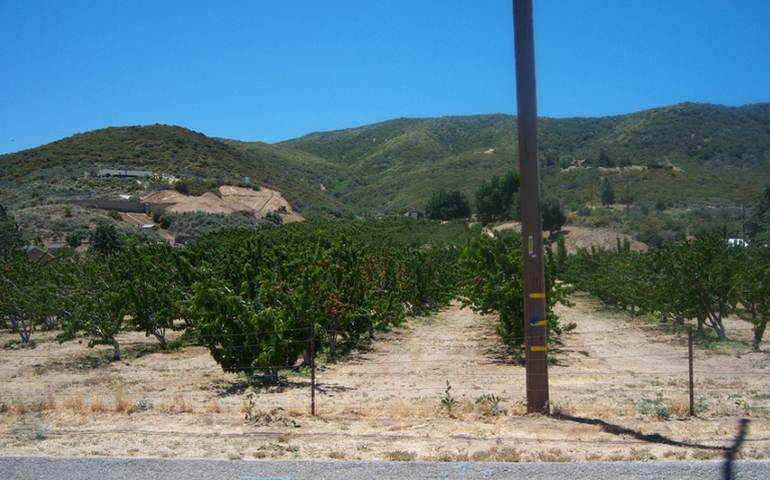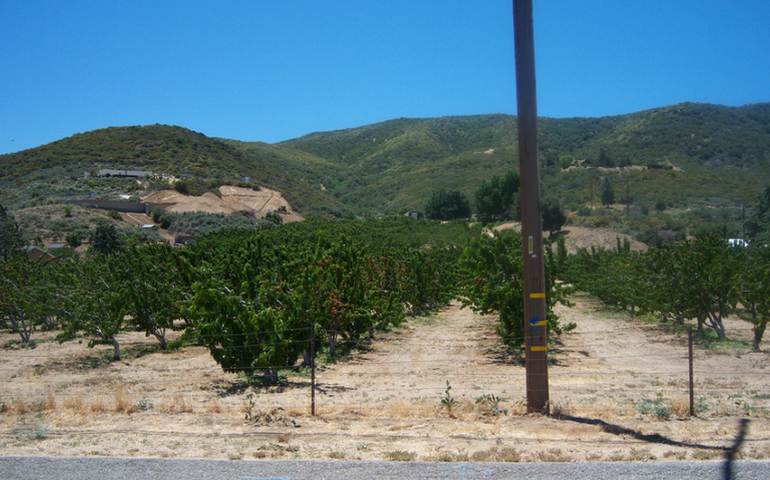 Leona Valley is Southern California's cherry-picking capital. The prime season is May through mid-July. Leona Valley has eight family-run farms that offer cherry-picking. U-pick pricing is by the bucket, or you can purchase pre-picked boxes of cherries. Leona Valley is about a one-hour drive north of Los Angeles.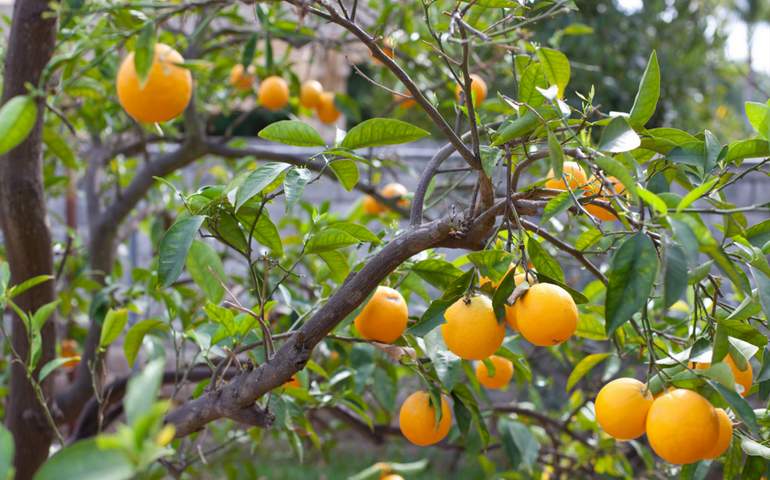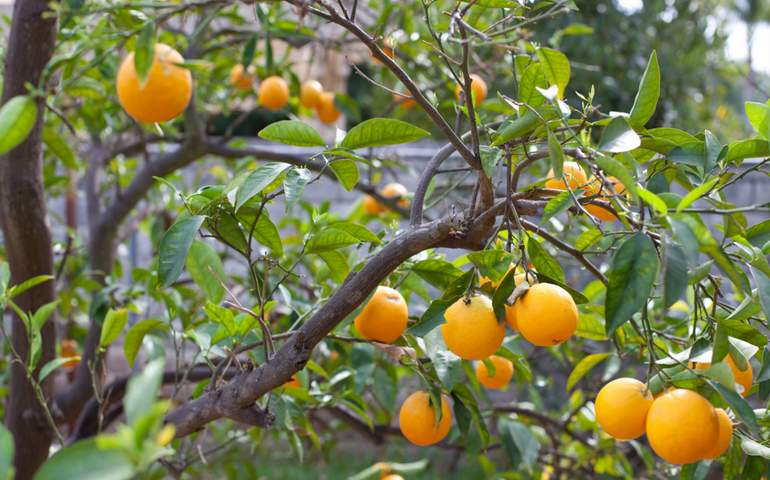 Heritage Park is a small community park in the town of La Verne. January through mid-March, The La Verne Heritage Society offers U-Pick oranges on Saturdays. For $5.00, visitors get a bag that they can fill with oranges or grapefruits. U-Pick is available until the trees are picked clean. 5001 Vía De Mansion, La Verne, California.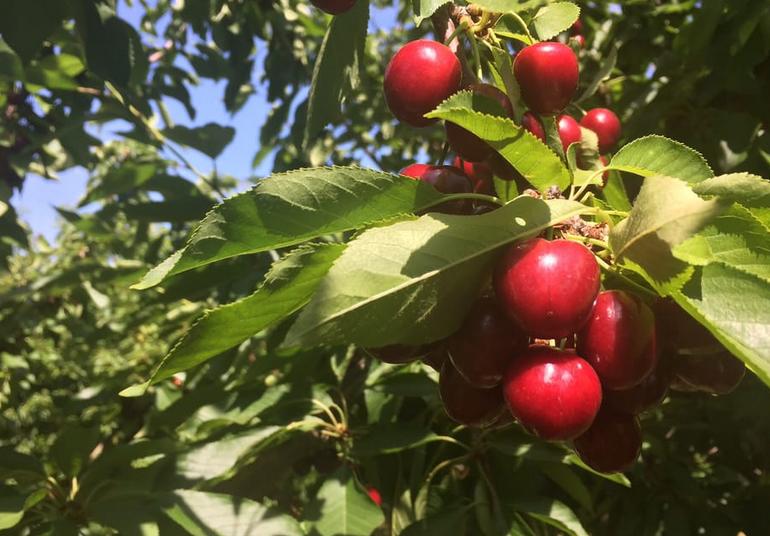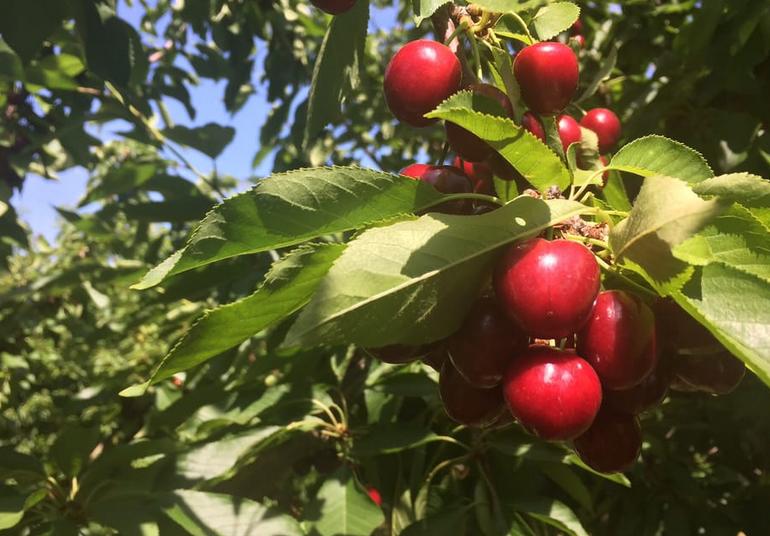 Ambers is one of the most popular cherry farms in the Leona Valley. If you are looking for fresh off the tree juicy sweet cherries, Ambers is the place. Ambers offers 11 varieties of cherries. You can taste before you pick. Grab a pail and start picking. 9300 Leona Ave, Leona Valley, CA 93551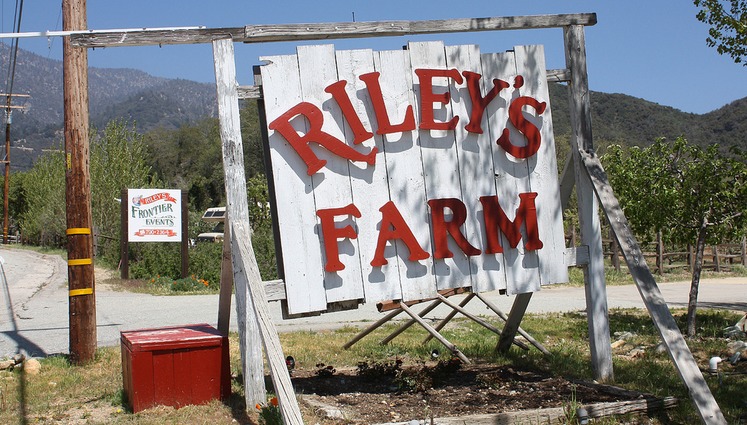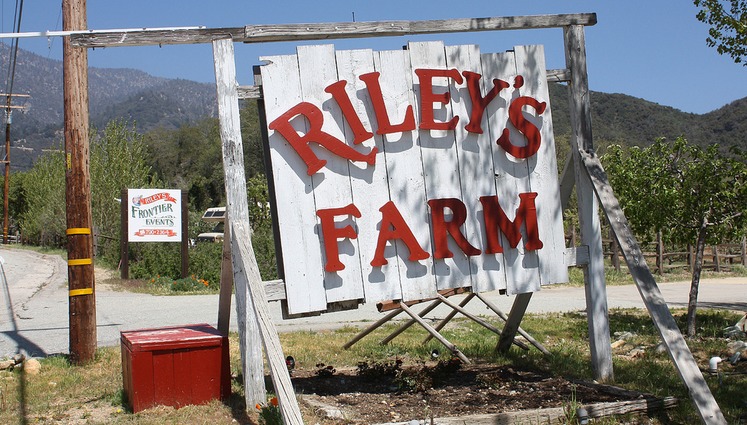 Rely's Farm is a working apple orchard and living history farm. The main U-Pick crop is apples. Other crops include raspberries and peaches: gift shop, bakery, and seasonal events during the year. 12261 Oak Glen Rd, Yucaipa, CA 92399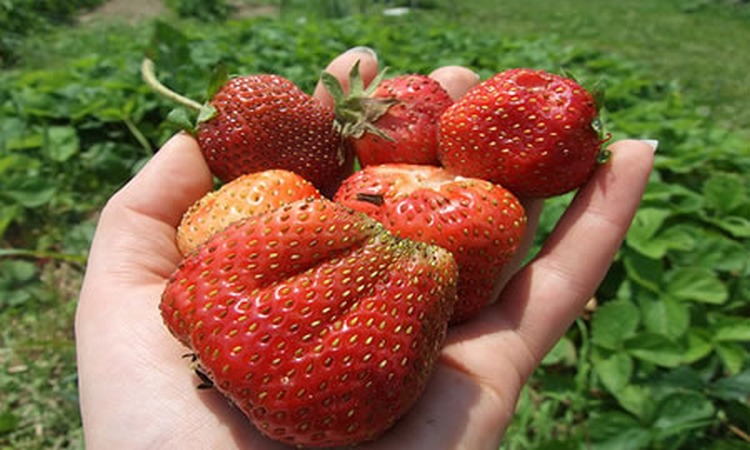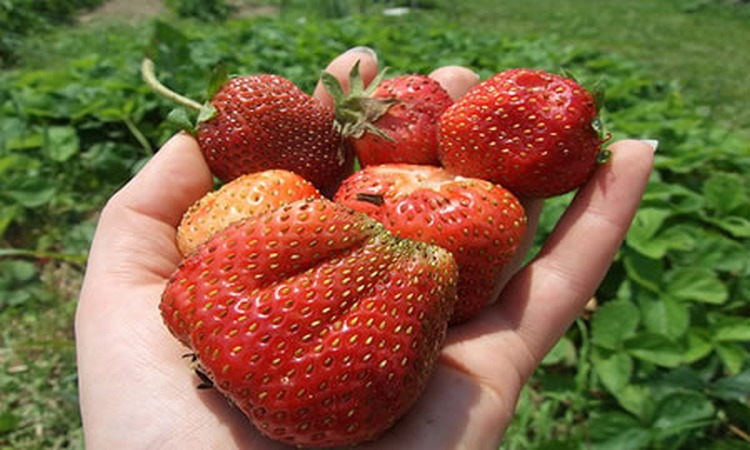 Southern California U-Pick strawberries at their best. The fields here overlook Carlsbad Lagoon and are on some costly land. So far, no developer has managed to purchase this land. A small bucket costs 10 dollars a person. A Large bucket is 20 dollars with a two-person entrance. Kids under five are free. If you don't want to pick, there are boxed strawberries for sale at the produce stand. 1050 Cannon Rd, Carlsbad, CA 92008.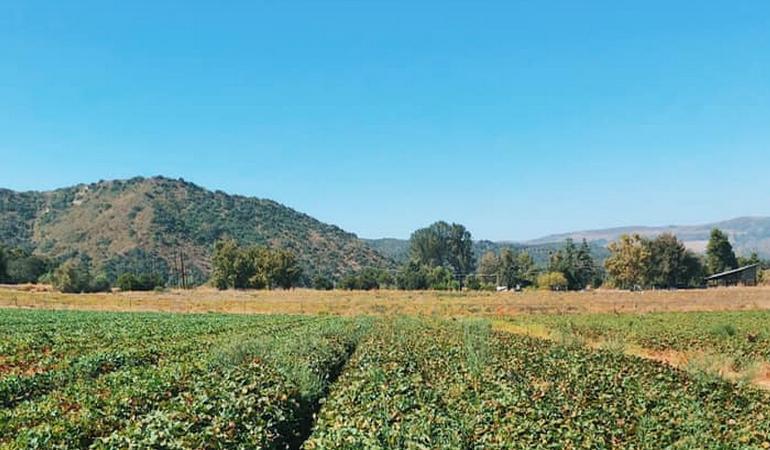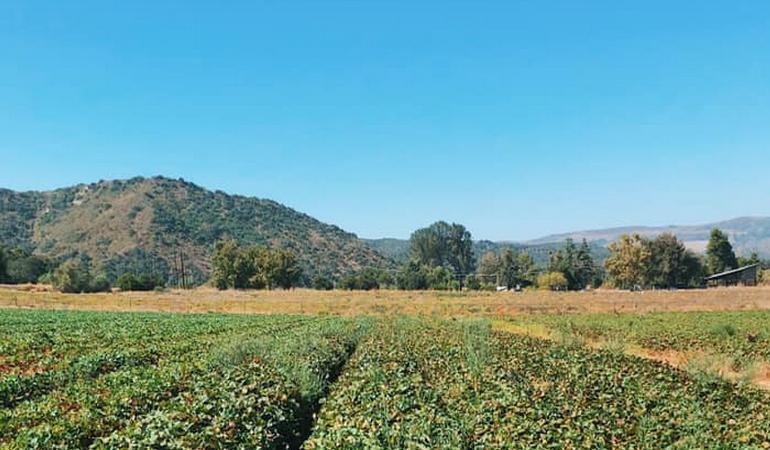 South Coast Farms
Fresh produce sold at the Farm Stand in Dana Point. " From your farm to your table with love, daily!" Seasonal U-Pick strawberries at Tree of Life Nursery along Ortega Highway in San Juan Capistrano. Check out their website for more information and when you-pick is available.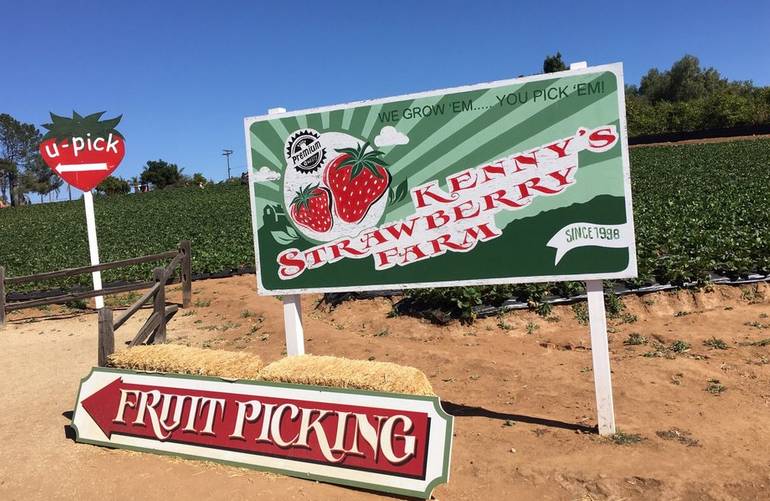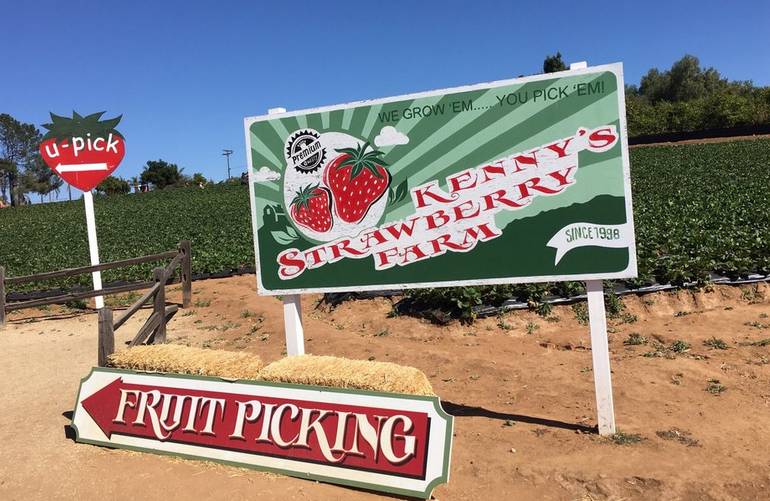 Kenny's Strawberry Farm Fallbrook
Kenny's is a fun place to take the kids. The strawberries are always big, juicy, and the price is comparable to other U-Pick strawberry places. Strawberries are usually available from February to July or until the fields are picked clean. Watermelon is available in July, and pumpkins in October. 953 Rainbow Valley Blvd. website.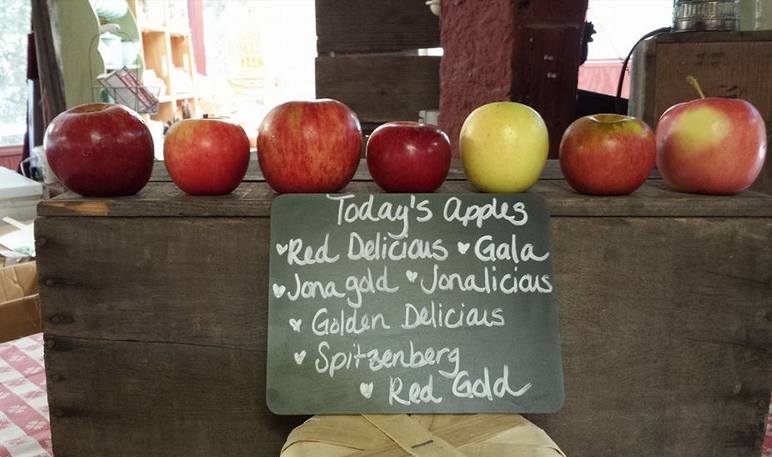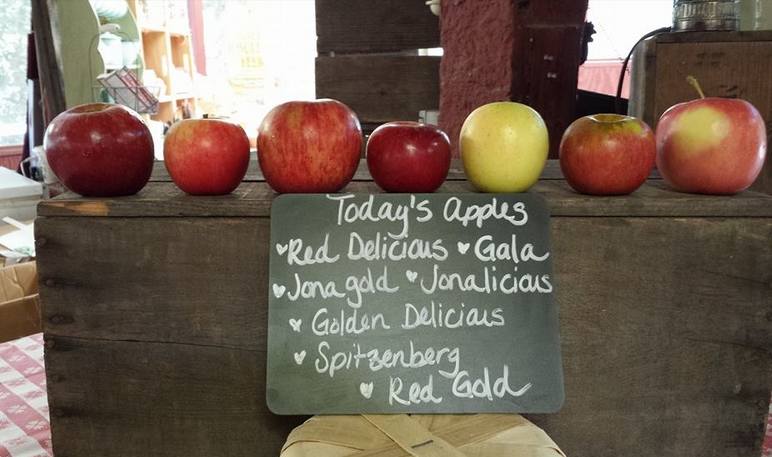 Apple season runs between September and December when the fruit is sweet, crisp, and perfect. Delicious and nutritious by themselves, the apples are also be made into cider, pies, and preserves. Apple picking depends on the size of the harvest. Avila Beach is located along California's Central Coast.
Southern California U-Pick  Farm Tours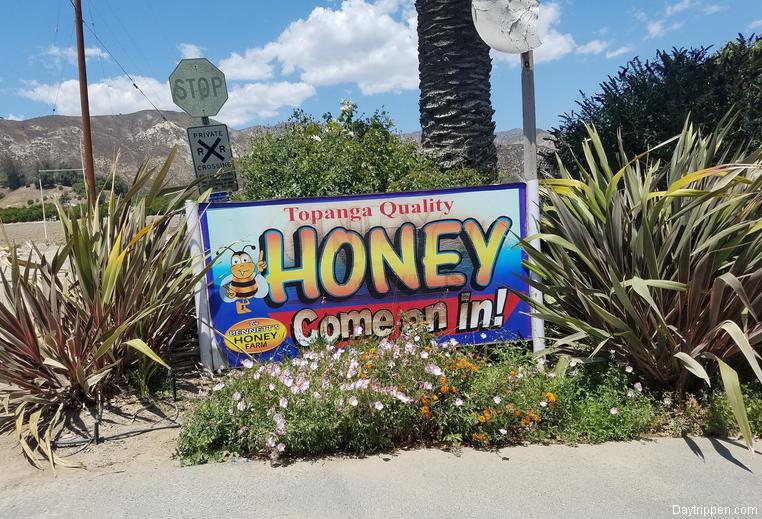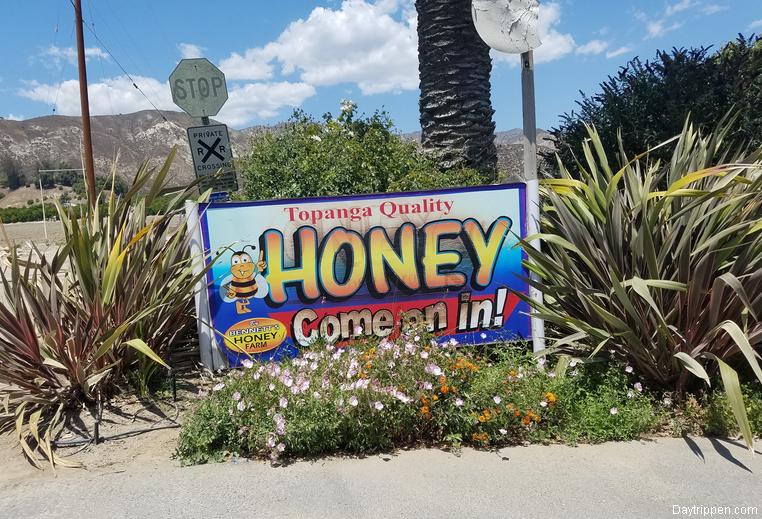 Bennetts Honey Farm is located north of Los Angeles in the Heritage Valley. Once a year, during the annual Heritage Valley Honey Festival, Bennets offers farm tours. These tours are unique in that visitors ride a train to the honey farm. Bennetts Honey Farm is open year-round and has a small store where you can taste and purchase honey and honey-made products. 3176 Honey Ln, Fillmore, California.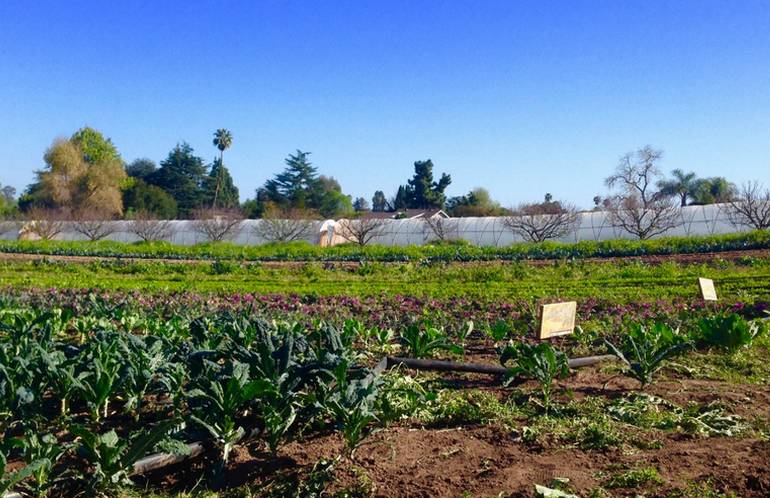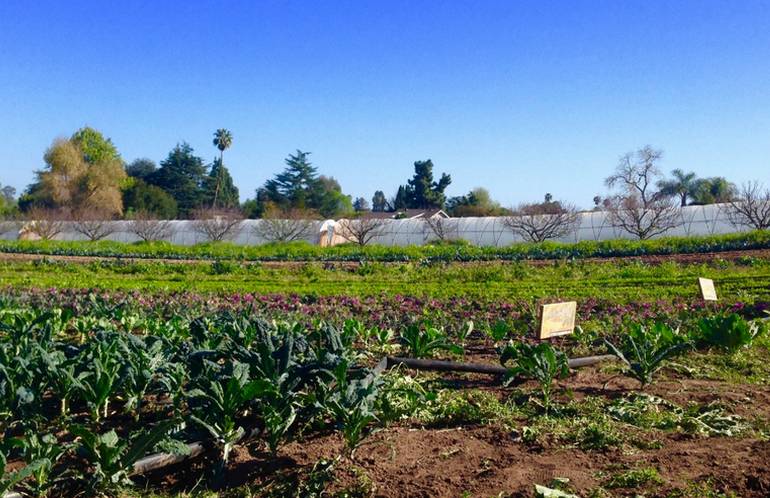 Fairview Gardens Organic Farm in Goleta, California, offers self-guided and guided tours of the 12-acre farm. The produce is grown organically and available for sale at the farm's popular produce stand and local farmers' markets. 598 N Fairview Ave, Goleta, CA 93117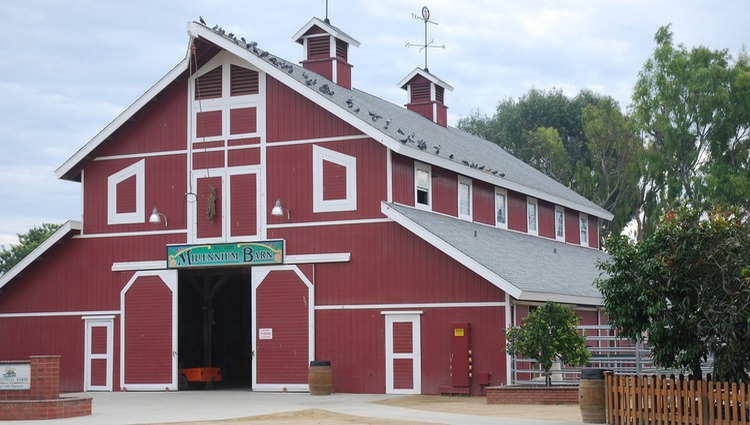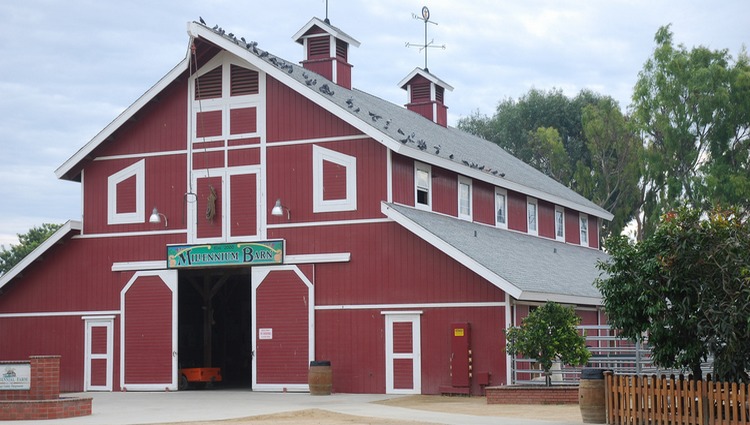 Centennial Farm is located on the grounds of the OC Fair & Event Center. The three-acre farm is home to numerous farm animals along with vegetable gardens. Crops are grown for educational purposes only and donated to Second Harvest Food Bank. Free admission and parking. Guided tours for schools are available. 598 N Fairview Ave, Goleta, CA 93117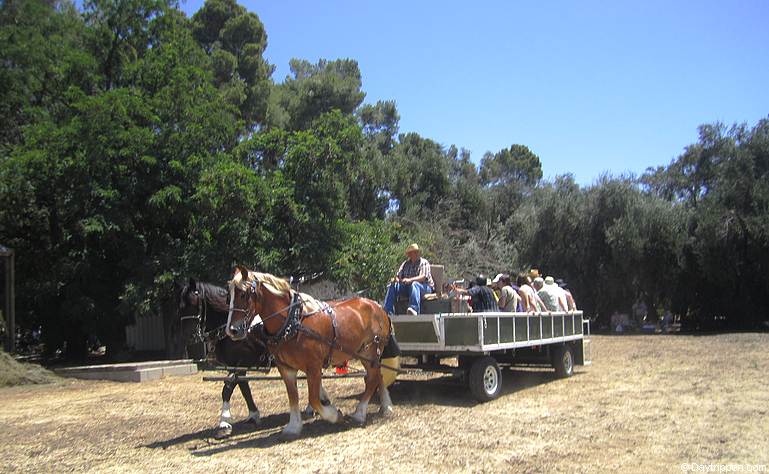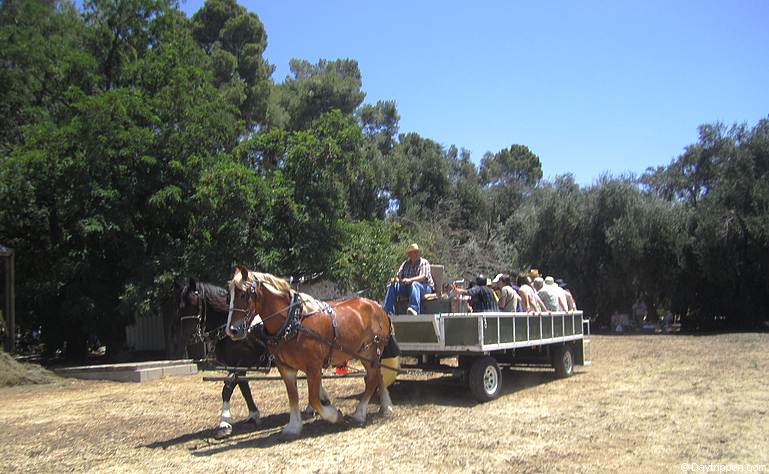 Highland Springs Resort is home to a very popular Lavender Festival in June. Stroll through the organic lavender fields. Take a guided tour in a horse-drawn hay wagon. Learn how lavender is processed and discover lavender-infused products, food, and drinks. 10600 Highland Springs Ave, Cherry Valley, CA 92223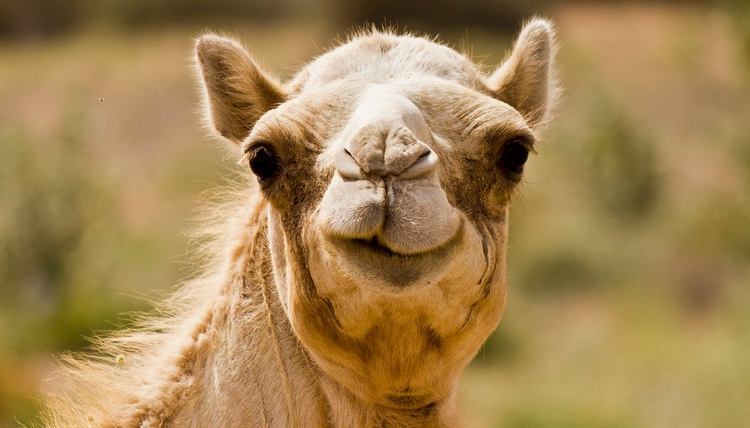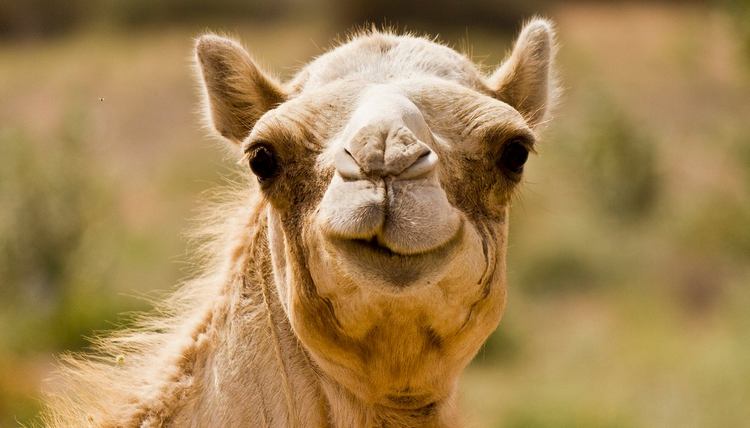 Oasis Camel Dairy offers public tours once a month on weekends. Guests usually begin arriving around 1:00, and then a camel show begins at 1:30. Following the show, visitors stroll down to the pastures to get up close to the camels and snap some souvenir photographs.
Limoneira ranch has nearly 8,000 acres of agricultural production. Including lemons, avocados, oranges, specialty citrus. Tours include a ranch tour and packing house tour. Adjacent to the Visitor's Center is the original Sunkist lemon packinghouse. Reservations are required for tours. 1141 Cummings Road, Santa Paula, CA 93060.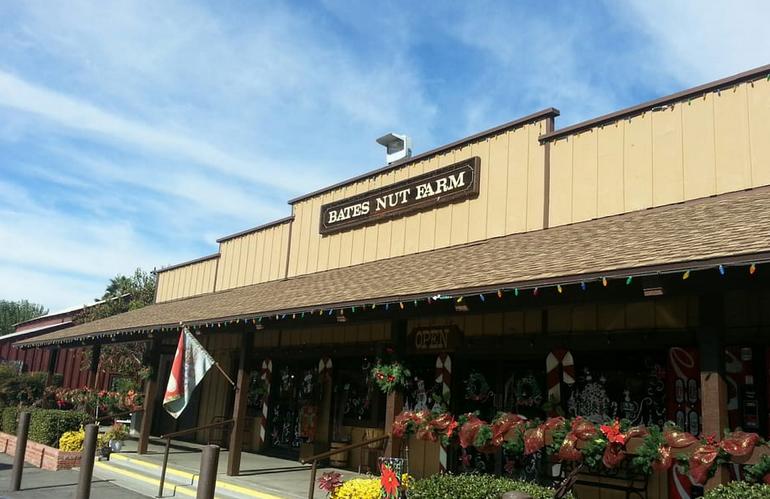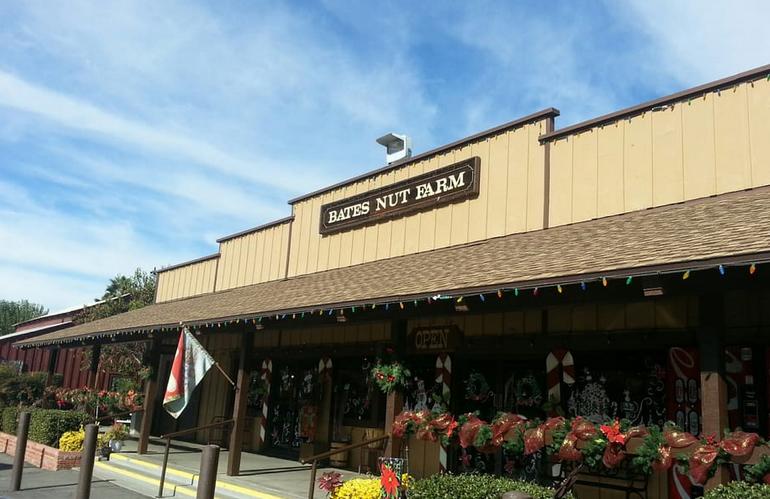 Bates Nut Farm offers educational tours for schools and groups. Seasonal Farm Life, Nuts For You, Harvest, and Pumpkin Patch tours are provided for 15 or more groups. Bates Nut Farm store is open year-round, selling nuts, dried fruits, candy, jams, and assorted gifts and food items. 15954 Woods Valley Rd, Valley Center, CA 92082.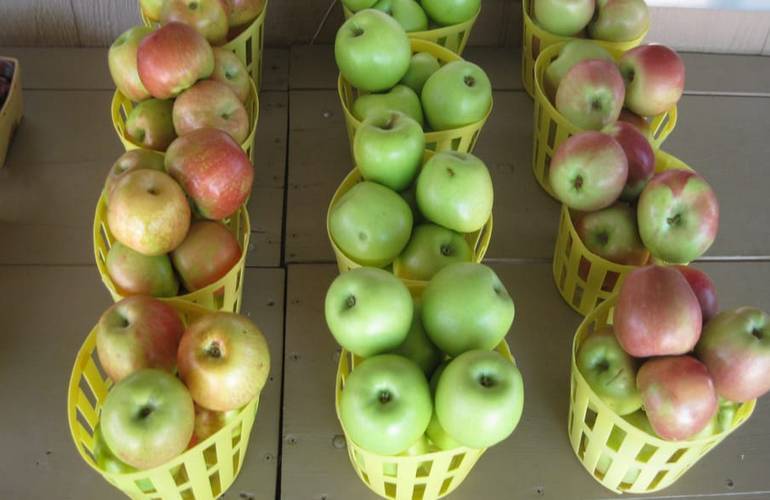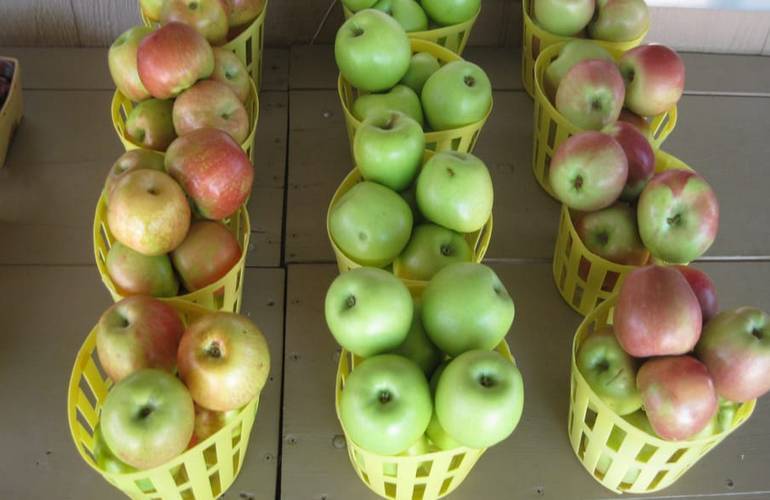 Whalley's Orchard U-Pick
No U-pick here but freshly harvested Peaches, Apples, Plums, Pluots, Cherries, and Asian Pears. Whalley does the picking. You do the eating. The farmstand is located on 87th Street East in Littlerock, CA, north of Pearblossom Hwy (CA Hwy 138) and south of Avenue T.
Use the comments section below to suggest Southern California U-Pick Farms and Orchards to this list.