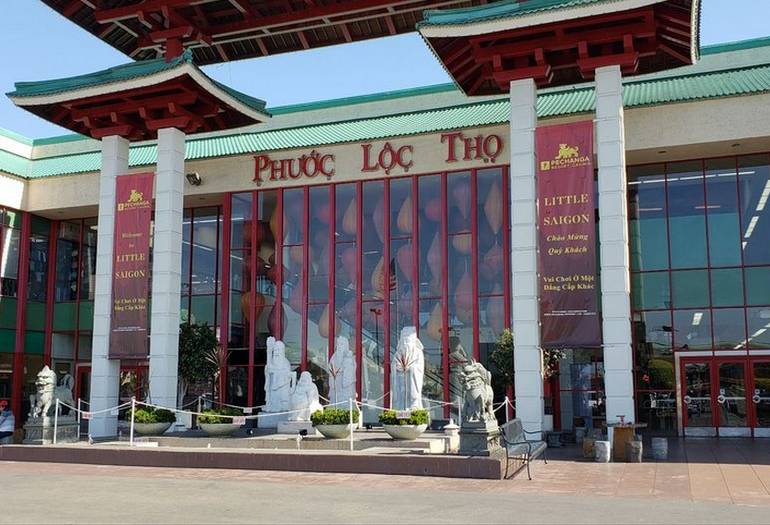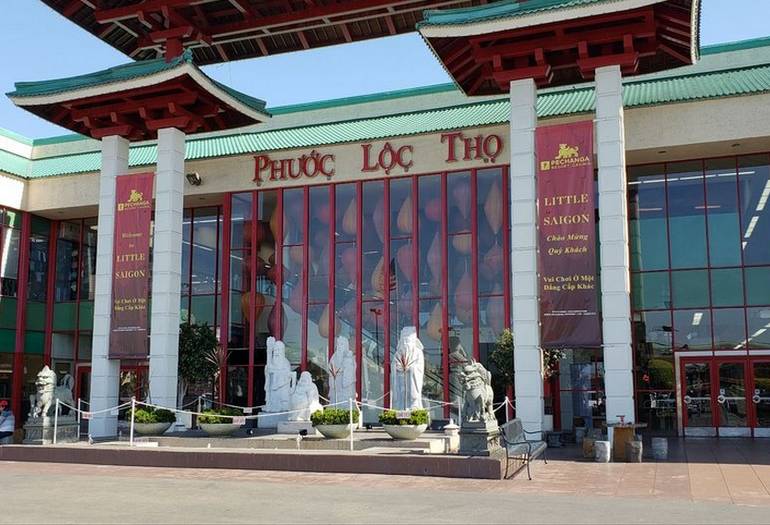 Little Saigon Westminster was born on June 17, 1988, when California Governor George Deukmejian officially dedicated the name "Little Saigon" to the area bordered by Westminster Boulevard, Bolsa Avenue, Magnolia Street, and Euclid Street.
Little Saigon has the largest concentration of Vietnamese shopping in the world outside Vietnam. This three square mile area has nearly 2,000 Vietnamese restaurants, shops and businesses explore. The Vietnamese community takes great pride in Little Saigon and welcomes visitors.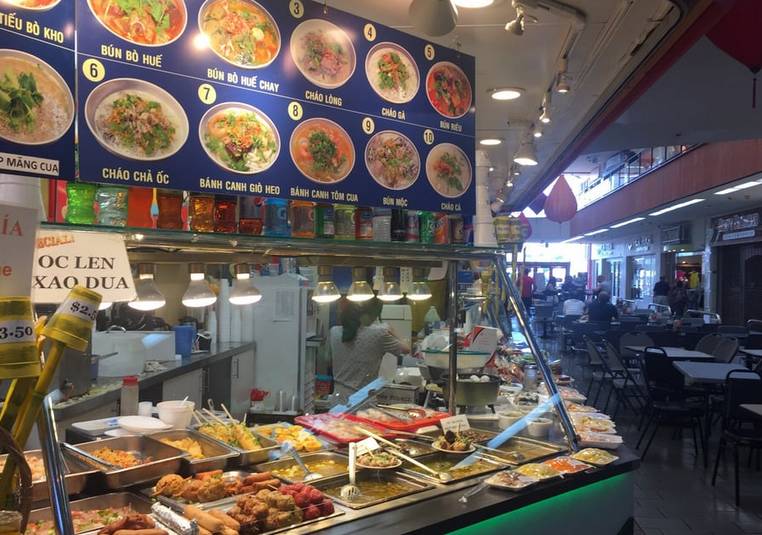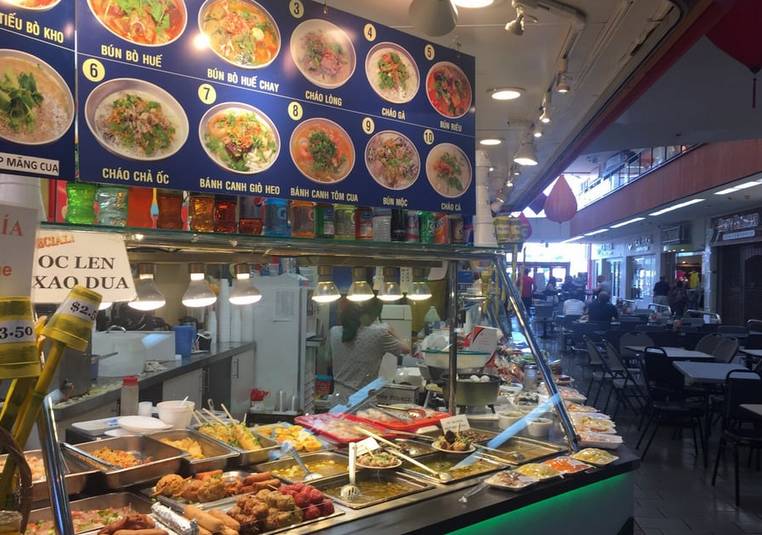 To really appreciate this community, you need to park your car and take a walking tour of Little Saigon. You will see roast ducks, pho restaurants, souvenir stores, food stores, and bakeries. Little Saigon is definitely one of the more interesting places to visit in Southern California. Arrive early on the weekends; by 10:00 AM, the streets are crowded with shoppers.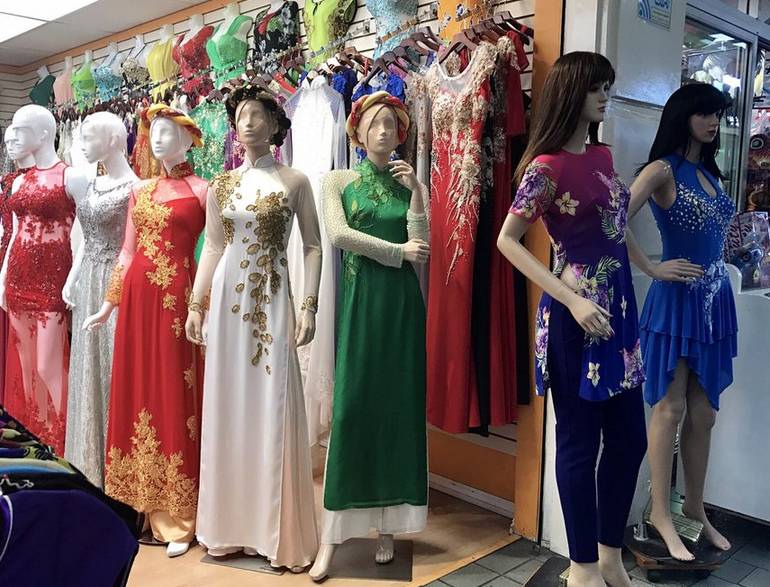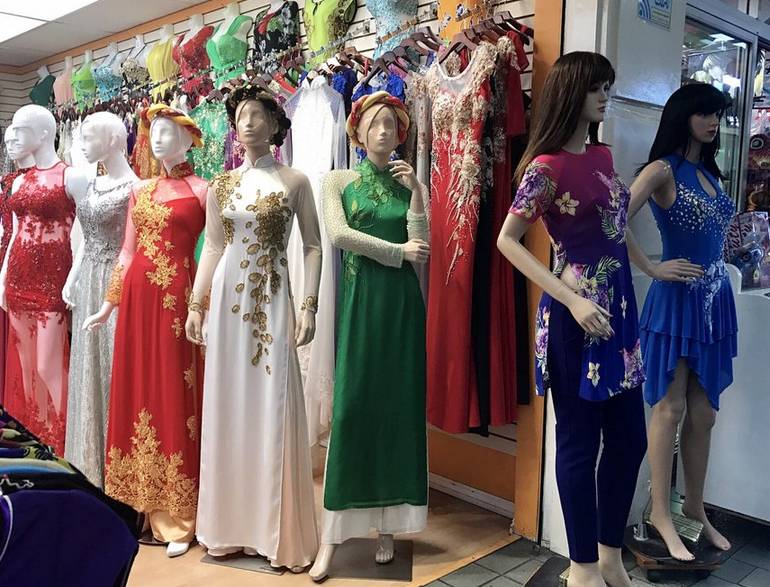 Asian Garden Mall – Phuoc Loc Tho
Start your visit to Little Saigon by visiting the Asian Garden Mall on Bolsa Avenue. Inside the mall, you will find a food court, with a long row of grills, cafes, bakeries, snack shops, and pho restaurants. Asian Garden Mall is one of the largest jewelry centers in Orange County. 9200 Bolsa Avenue Westminster.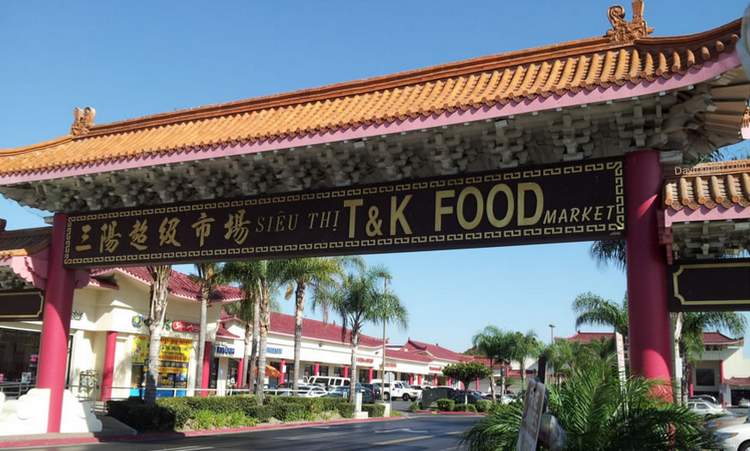 Vietnamese Gate was featured in the original The Fast & the Furious Movie. The gate is an elaborate entrance into one of the many shopping malls that line Bolsa Avenue. The mall is home to a huge Asian supermarket, beauty saloons, a Ginseng Herb store, a couple of Phở restaurants, and a trendy churro shop.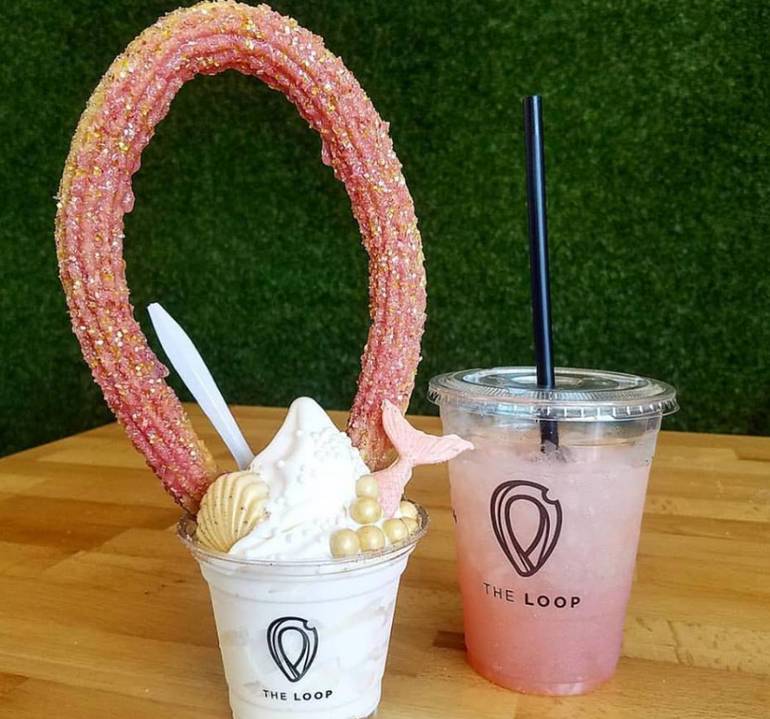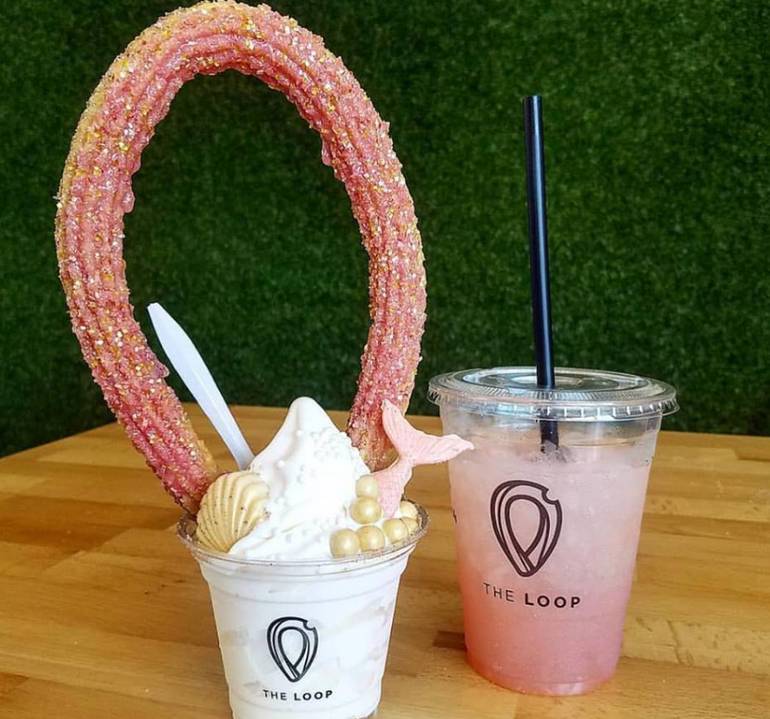 Loop Handcrafted Churros
Along with many small shops, Little Saigon also has new and trendy startups. You may be surprised to find a churro shop in Little Saigon, but the lines of people at Loop Handcrafted Churros signal just how popular it is. One of the most popular items on the menu is the Mermaid Churro. They also serve specialty cold drinks. Address 9729 Bolsa Ave. Westminster, CA 92683. website.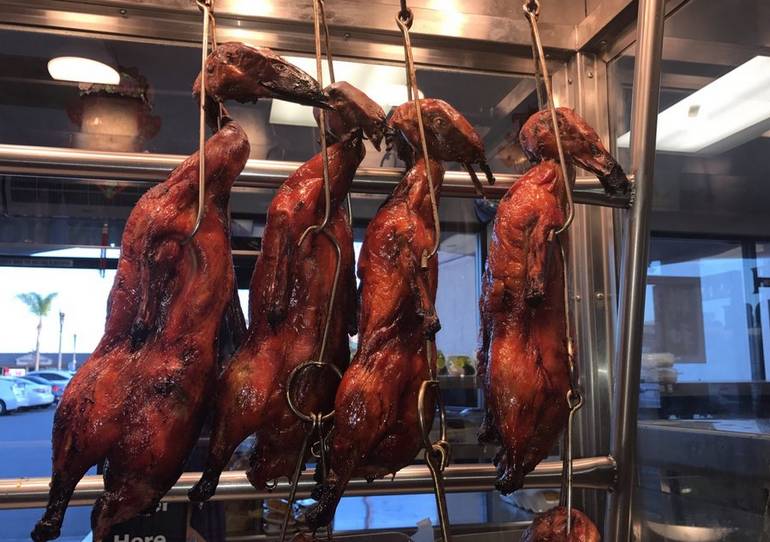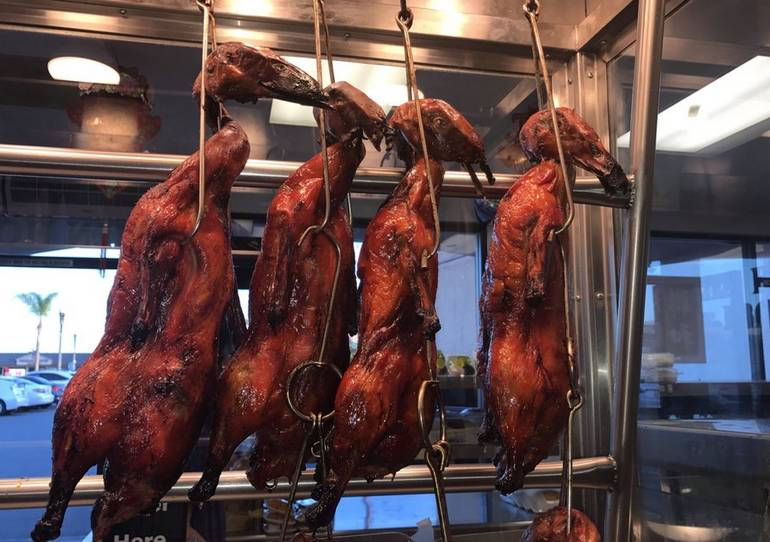 Lien Hoa BBQ
For a more traditional Vietnamese experience, stop by Lien Hoa BBQ. Specializing in roasting meat, including Roast Pork crispy skin and delicious, Roast Whole Duck, Pork Belly, Chicken Feet, and Steamed Salt Chicken. Cash only here. Lien Hoa is located in a small strip mall on Bolsa between Bushard and Magnolia. 9311 Bolsa Ave. Westminster.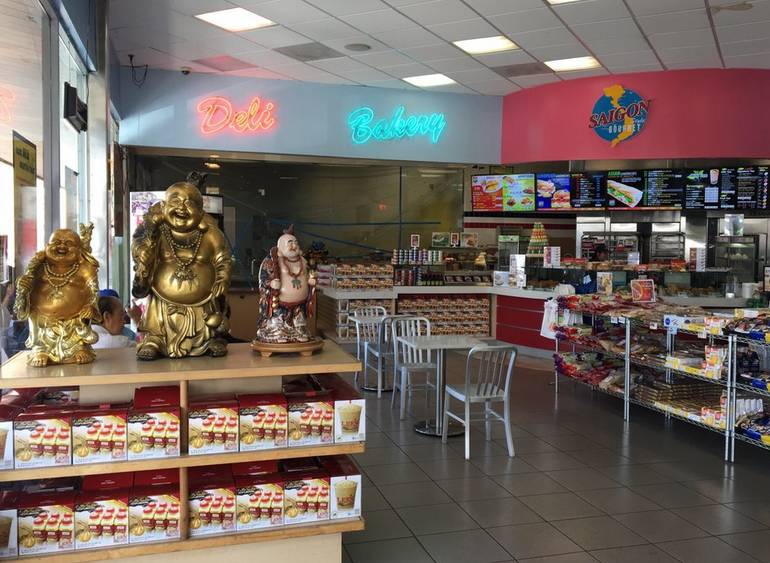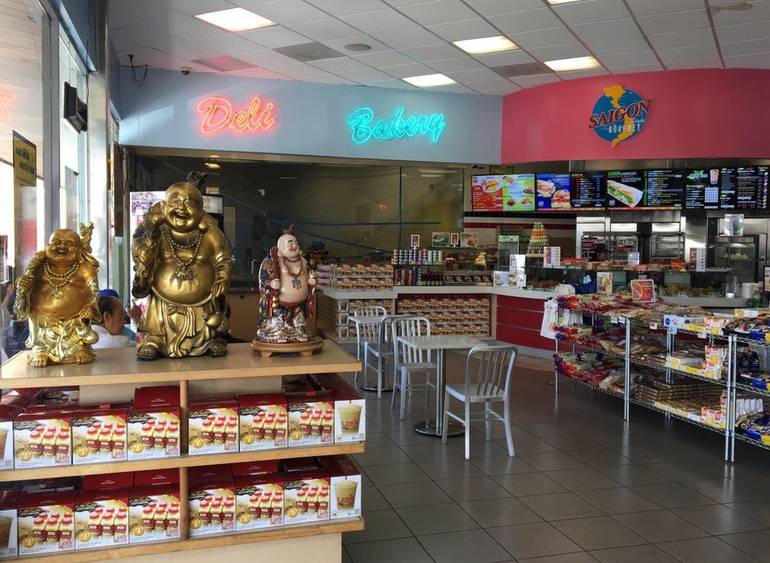 Lee's Sandwiches
Lee's Sandwiches can be found on Bolsa Avenue in the heart of Little Saigon. This trendy eatery serves traditional Vietnamese banh mi sandwiches and Euro-style sandwiches, freshly baked baguettes, and coffee. Lee's first store in Southern California opened in 2001 along Bolsa Avenue in Westminster, CA. Today they have stores in California, Arizona, Texas, and Oklahoma.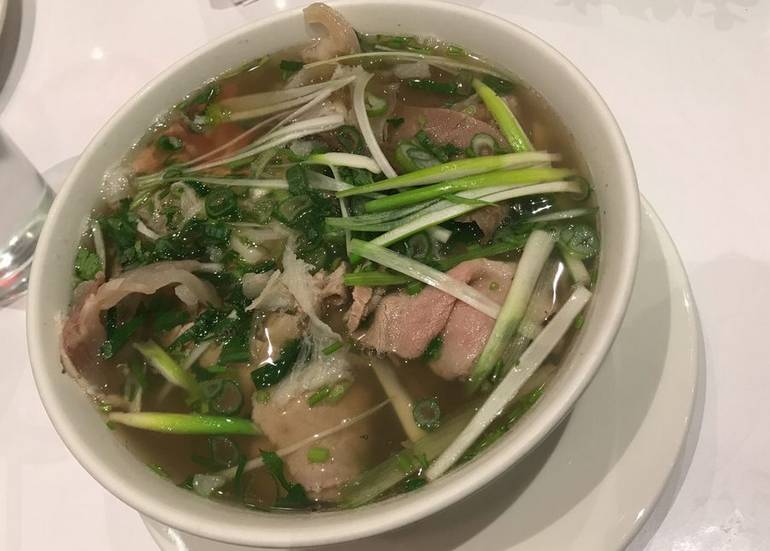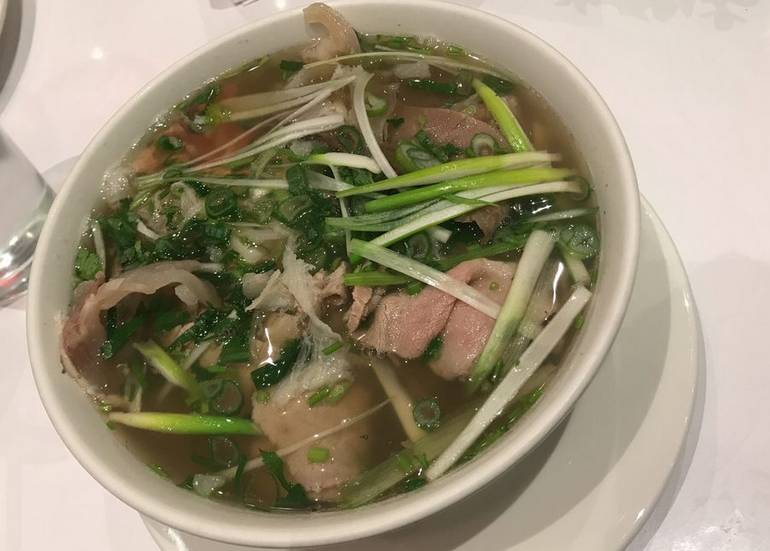 Vietnamese Pho
Pho is a soup with rice noodles, herbs, and meat. Restaurants specializing in pho can be found throughout Little Saigon and the surrounding area. Pho Quang Trung on Bolsa Avenue is one of the more popular Pho shops in Little Saigon, even though parking can be challenging. Pho Ga (chicken rice noodle soup) and Pho Dac Biet (beef rice noodle soup) are popular dishes. A small bowl of Pho is about $6.00.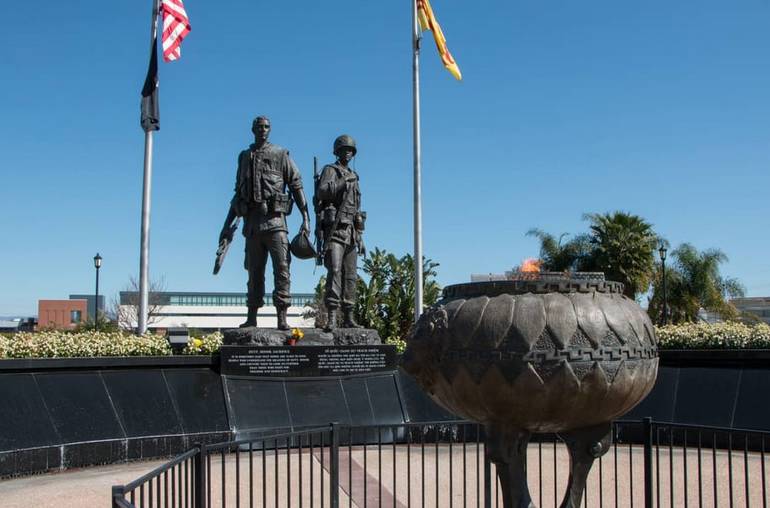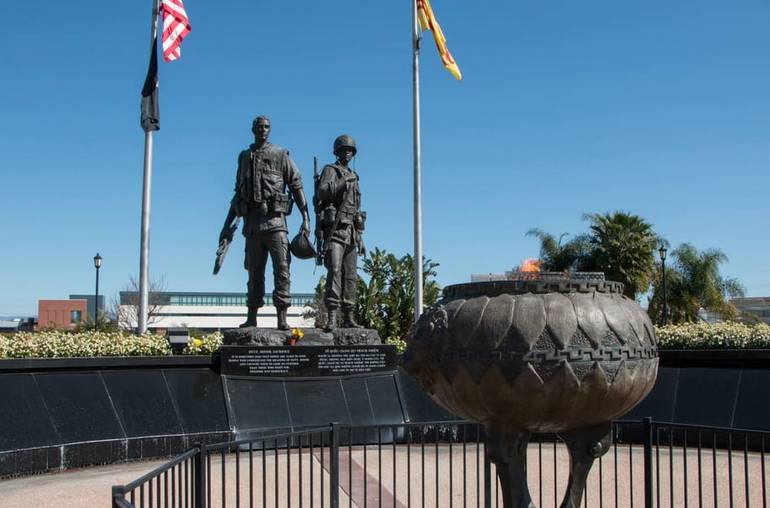 Vietnam War Memorial
Two soldiers cast in bronze, an American and a South Vietnamese, represent cooperation between the servicemen who fought in the Vietnam War. Vietnam War Memorial in Westminster Sid Goldstein Freedom Park 14180 All American Way Westminster.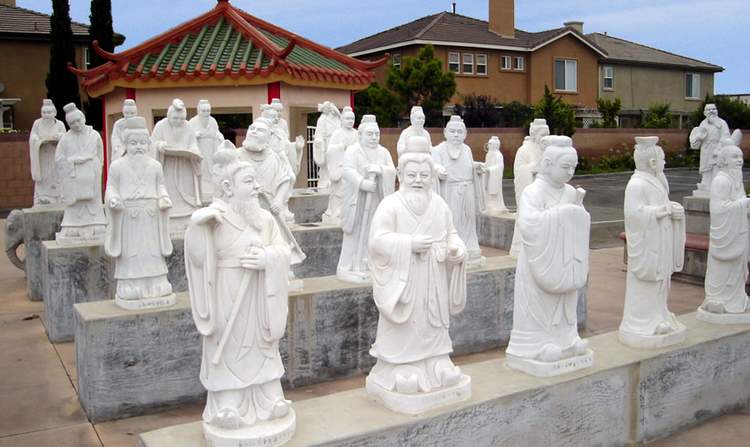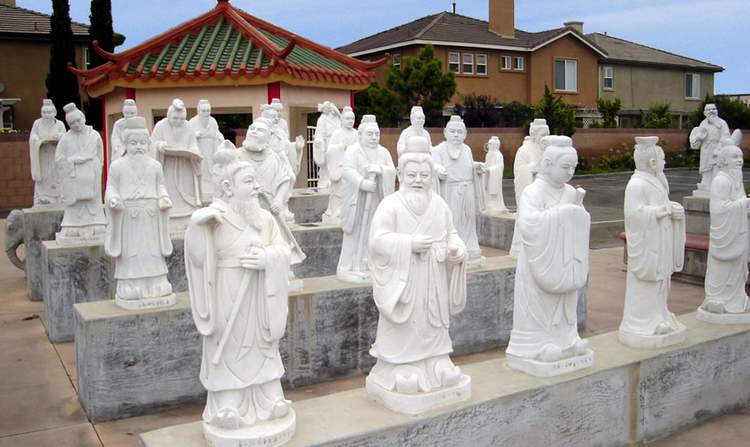 Vietnamese Cultural Court 72 statues hidden at the back of a shopping. Cultural Court is located directly across Bolsa Avenues from Asian Garden Mall at the rear of the Asian Village shopping center. The statues were removed to expand the mall's parking lot.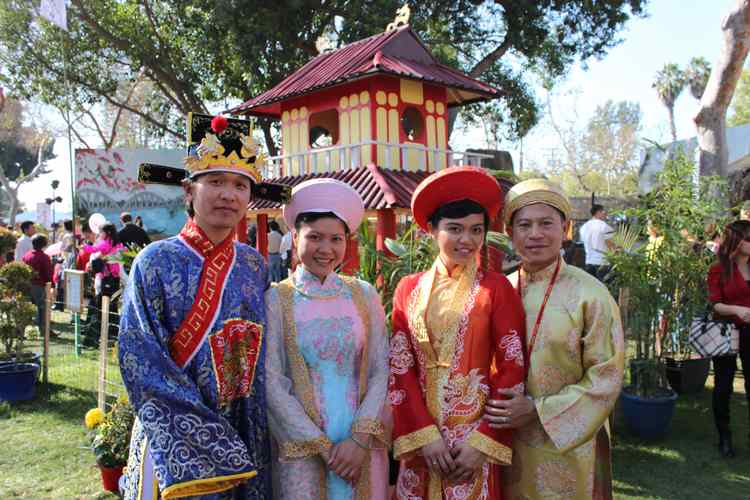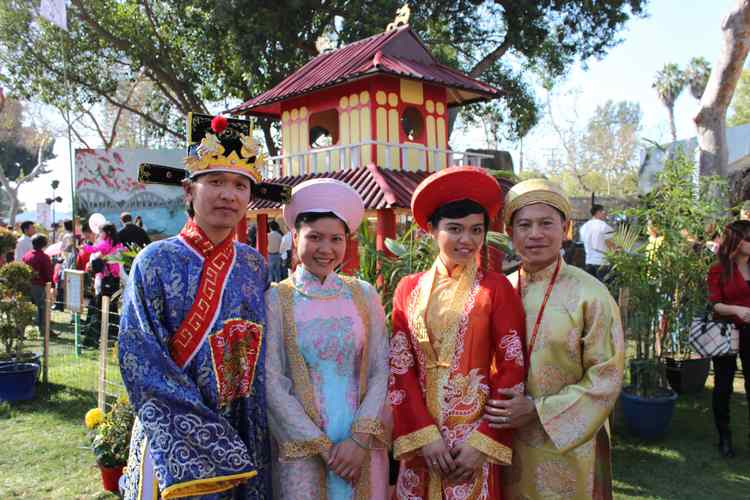 Southern California Tet Festival
Every year in early February, Orange County's Vietnamese community celebrates the world's largest Tet Festival outside of Vietnam. Little Saigon Westminster is defiantly worth a look, and you can easily spend half a day wandering around this interesting community. Every year the Vietnamese community celebrates Lunar New Year at the Southern California Tet Festival.
Little Saigon Westminster is defiantly worth a look, and you can easily spend half a day wandering around this interesting community.