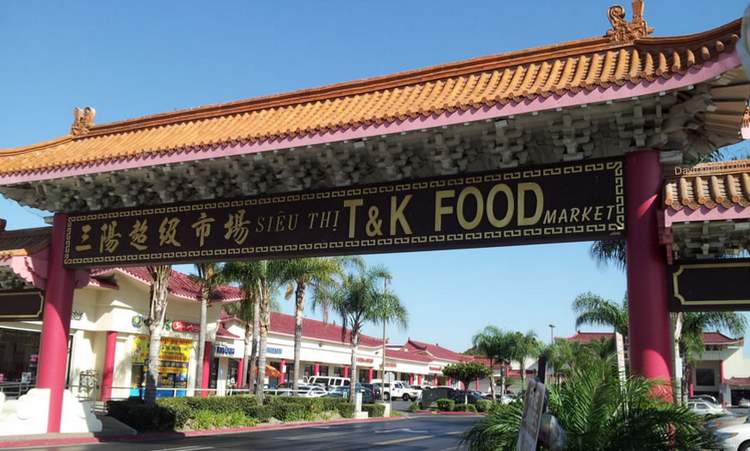 Little Saigon Westminster was born on June 17, 1988, when California Governor, George Deukmejian, officially dedicated the name "Little Saigon" to the area bordered by Westminster Boulevard, Bolsa Avenue, Magnolia Street, and Euclid Street.
Little Saigon has the largest concentration of Vietnamese shopping in the world outside Vietnam. This three square mile area has nearly 2,000 Vietnamese restaurants, shops and businesses explore.
To really appreciate this community, you need to park your car and take a walking tour of Little Saigon. This is the only way to discover all the wonders of this unique Southern California area.
Most people are more than happy to answer your questions and offer suggestions for their favorite restaurants or store. Arrive early on the on the weekends, by 10:00 AM the streets are crowded with shoppers.
Start your visit to Little Saigon by visiting the Asian Garden Mall on Bolsa Avenue. Inside the mall, you will find a food court, with a long row of grills, cafes, bakeries, snack shops and pho restaurants. Asian Garden Mall is the largest jewelry center in Orange County.
After checking out the Asian Garden Mall head out the front door and wander around one of the many little shopping malls that line Bolsa Avenue. You can find just about anything you need at the hundreds of little mom-and-pop shops.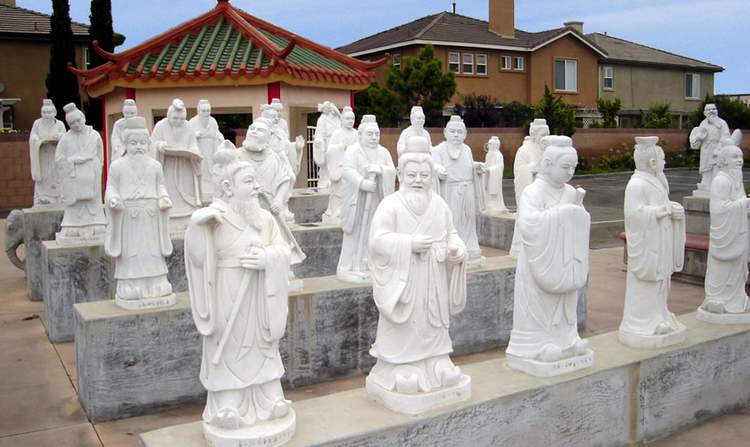 Don't be afraid to barter, it's all part of the experience of visiting Little Saigon. Dining options are at every corner all of them packed with hungry customers. Some of the most popular eateries include the Boiling Crab, Artist Crawfish, Pho 79 Pho 54 and Seafood Cove which has two locations. Plan on spending, at least, a half-day exploring Little Saigon.
Little Saigon has the most Vietnamese people outside of Vietnam.Over 3,500 Vietnamese-owned businesses. On weekends, busloads of tourists unload to sample the food and shop for bargains.
The Vietnamese Gate was featured in the 2001 movie "The Fast & the Furious." Little Saigon has Vietnamese-language television stations, radio stations, and newspapers. Most of the shopping district is along Bolsa Avenue. Stores and restaurants are located in the many small shopping malls that line the street.
It really pays to get out of the car and walk through some of these shopping centers. You will see roast ducks, pho restaurants, souvenir stores, food stores and bakeries. Little Saigon is definitely one of the more interesting places to visit in Southern California.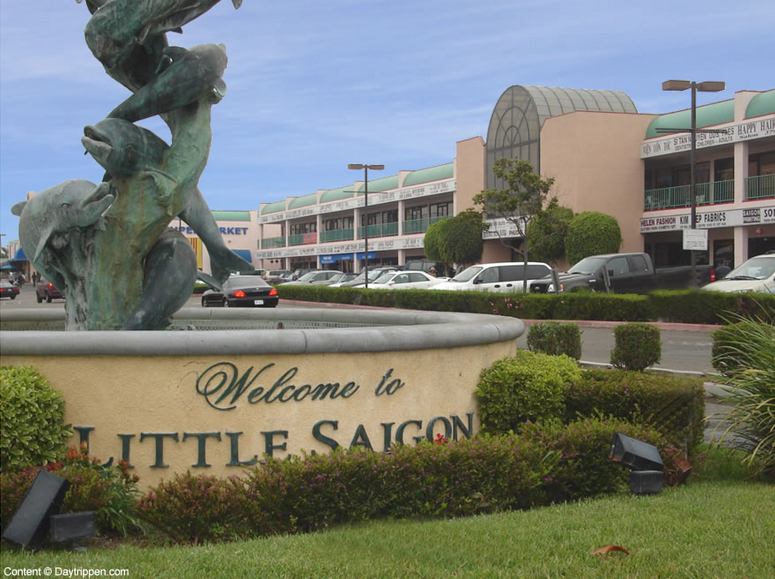 Most stores are reasonably priced and there is a restaurant to fit every budget. The heart of Little Saigon is Bolsa Avenue
Over the years, the community has spread out to include a large section Garden Grove and parts of Fountain Valley along Brookhurst street. Several other California cities have a "Little Saigon" but none of them come close to Little Saigon Westminster.
The Vietnamese community takes great pride in Little Saigon and for outside visitors, it's a chance to see what life is like in Viet Nam without leaving the country. There is also a sizable Vietnamese community San Jose, California but the title of best Little Saigon goes to Westminster.
Points of Interest Little Saigon Westminster:
Vietnamese Cultural Court 72 statues hidden at the back of a shopping. Cultural Court is located directly across Bolsa Avenues from Asian Garden Mall at the rear of Asian Village shopping center. (Statues have been removed)
Vietnam Pagoda 12292 Magnolia Street Garden Grove. Buddhist temple. Worshipers can ask to share a vegetarian meal with the monks on Sunday afternoons.
Vietnam War Memorial in Westminster Sid Goldstein Freedom Park 14180 All American Way Westminster. Two soldiers cast in bronze, an American and a South Vietnamese, represent cooperation between the servicemen who fought in the Vietnam War.
Asian Garden Mall 9200 Bolsa Avenue Westminster This landmark shopping center is the most visited Little Saigon attraction and a good starting point for walking tours of Little Saigon.
Vietnamese Gate was featured in the 2001 movie "The Fast & the Furious. Bolsa Avenue and Pagoda Street in the city of Westminster, California.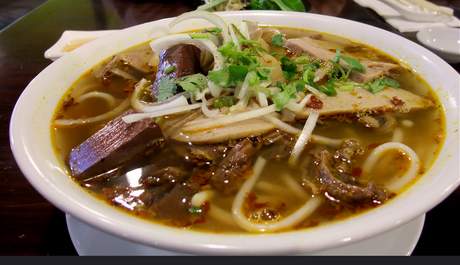 More Vietnamese Communities in California
Large populations of Vietnamese can be found in several other areas of California including the San Gabriel Valley region of Los Angeles. San Jose has more Vietnamese residents than any single city outside of Vietnam.
Sacramento has a large Vietnamese American population and a stretch of Stockton Boulevard from Florin Road to Fruitridge Road has been officially named "Little Saigon"
San Francisco officially designated Larkin Street between Eddy and O'Farrell streets as "Little Saigon"
Every year in early February Orange County's Vietnamese community celebrates the world's largest Tet Festival outside of Vietnam. Little Saigon Westminster is defiantly worth a look and you can easily spend half a day wandering around this interesting community. Every year the Vietnamese community celebrates Lunar New Year at the Southern California Tet Festival.
What is your favorite restaurant in Little Saigon?