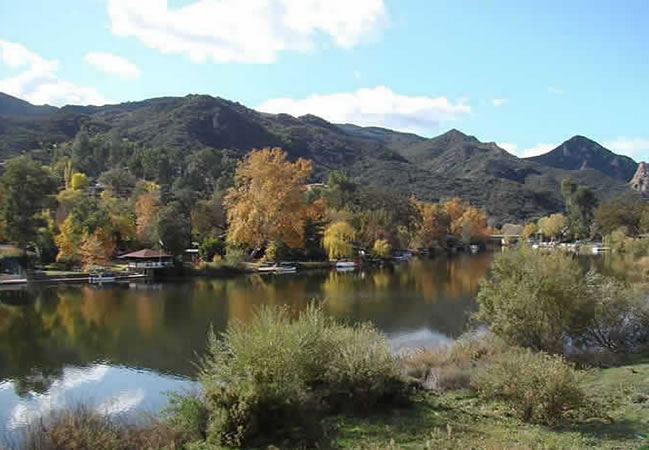 Malibou Lake in Agoura is a private lake and club tucked away in the Santa Monica Mountains. Numerous movies and commercials have been filmed in and around Malibou Lake including the 1931 Boris Karloff movie "Frankenstein."
One of the most famous residents of the area was President Ronald Reagan. He was named Malibou Lake's honorary mayor in 1953. The President once owned a ranch in the nearby hills.
Unless you are a member of the Malibou Lake Mountain Club or resident access to the lake is limited to a quick drive-by on Lake Vista Drive. You can pull over for a quick picture and take in the wonderful scenery.
Here is a partial list of films that have used Malibou Lake as a location: The Postman Always Rings Twice – Lana Turner, John Garfield 1946, How to Stuff a Wild Bikini – Frankie Avalon, Annette Funicello 1965.
In more recent years Coneheads with Dan Akroyd and Jane Curtin 1990, The Story of Us with Bruce Willis 2000, Monk- TV 2005 plus many others.
In 1922, George Wilson and Bertram Lackey bought 350 acres of land near Cornell with the vision of creating a remote residential community surrounding a lake.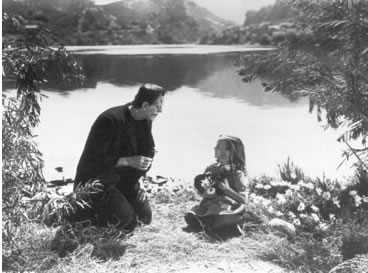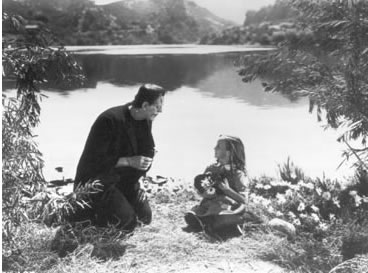 The new landowners formed the Malibou Lake Club (later the Malibou Lake Mountain Club) and that November began construction on Malibou Lake Dam.
Over the years, the Malibou Lake has survived fires, drought, and developers who planned a huge condominium development.
The lake is reportedly haunted by "The Lady of the Lake." who was a local resident and would swim on a daily basis out to the lake's island.
This area of the Santa Monica Mountains is called the Three Magical Miles and at one time had a racetrack, Hot Springs and a small town called Cornell.
Nearby attractions include Paramount Movie Ranch with a real western town, Cornell Wine Tasting Room, Troutdale Kids Fishing Lake, Peter Strauss Ranch with numerous hiking trails and Mulholland Highway a journey from the mountains to the sea.
Malibou Lake is private property so no swimming or fishing allowed at the lake for nonmembers. The lake's county club can host weddings and special events.
Malibou Lake is defiantly worth checking out while exploring the Santa Monica Mountains.