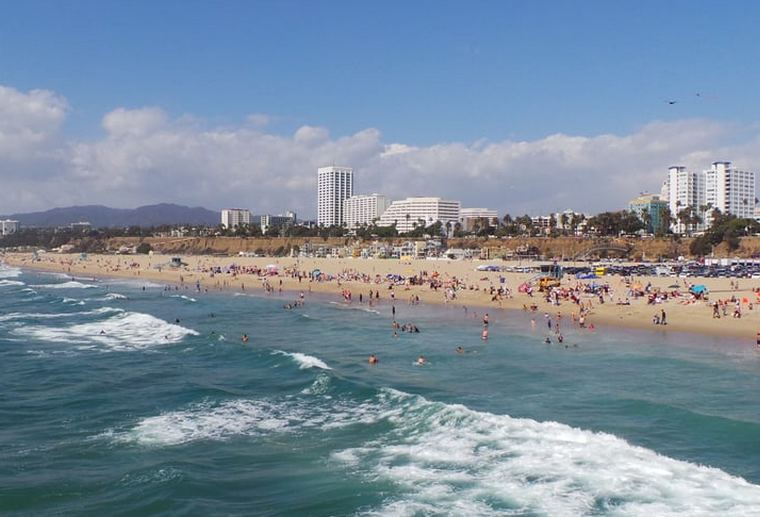 With the Pacific Ocean as its backdrop, Santa Monica is the perfect destination with its blend of sunny beaches, acclaimed shopping areas, and star gazing for A-list celebrities.
Located just a short drive from downtown Los Angeles, and just steps from the beach, Santa Monica is an ideal beachside resort for all sorts of excursions, including guided tours of nearby Hollywood studio lots, a walk along the historic boardwalk or Santa Monica Pier.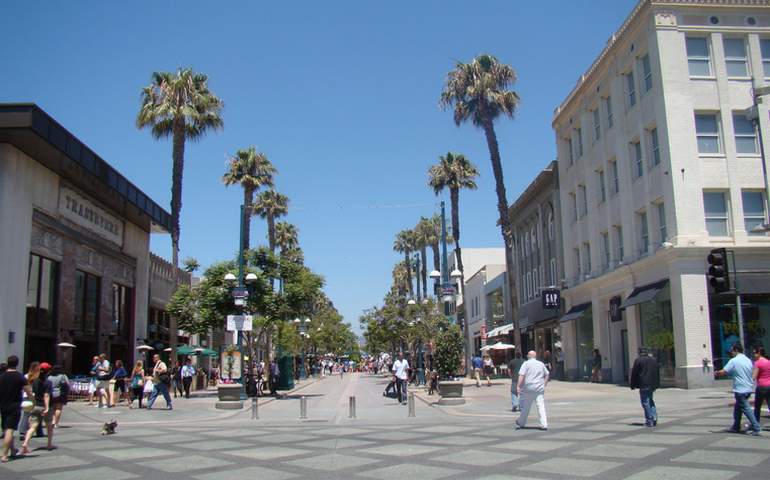 1. Third Street Promenade
A popular place to walk is the pedestrian-only Third Street Promenade that is often filled with artists, musicians and a variety of other street performers. Developed in the late 1980s by the City of Santa Monica in an effort to rejuvenate the waning downtown area, Third Street Promenade is one of Santa Monica's most popular shopping districts.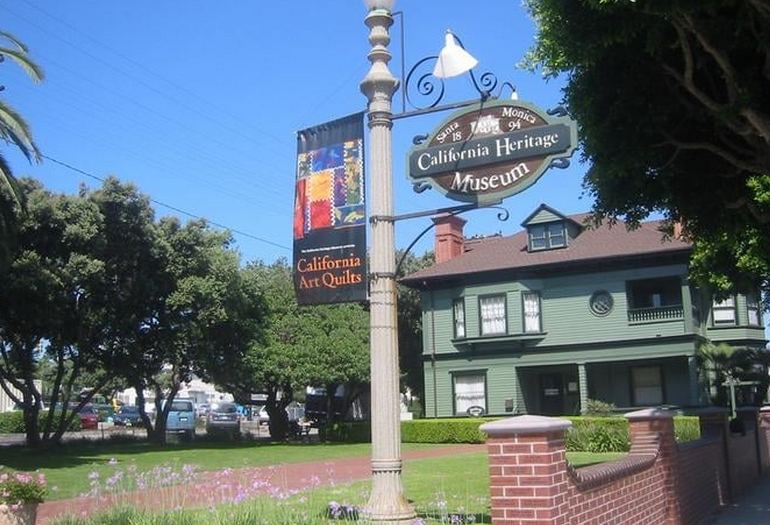 2. California Heritage Museum
A great way to start your visit to Santa Monica is by visiting the California Heritage Square Museum located in the heart of fun and funky Main Street. Housed in a 19th-century Victorian style home. this museum offers a unique glimpse at local history with a series of period rooms depicting the Santa Monica way of life from the 1890s through the 1930s. 2612 Main St. Website.
3. Ocean Front Walk
Once you've learned a little about the Santa Monica lifestyle, it's time to experience it, and there is no better way than by taking a stroll down the Ocean Front Walk, a wide, paved footpath lined with palm trees, shops, and restaurants that weaves its way along the sandstone bluffs overlooking the Pacific between Palisades Park and the pier.
4. Camera Obscura Art Lab
The camera obscura is located on the 2nd-floor of the Palisades Park art and culture center. Built-in 1898 by Robert F. Jones the camera was housed in a building that sat on Santa Monica beach boardwalk. In 1955 the mechanism was moved to its current location in Palisades Park. Admission is free. 1450 Ocean Blvd.
5. Back On the Beach Cafe
Located on Ocean Front Walk with its amazing view of the ocean, Back On the Beach Cafe features seating directly on the beach. Eat breakfast, lunch or dinner and listen to the sounds of the Pacific Ocean. The Cafe is situated next to the Annenberg Community Beach House. website.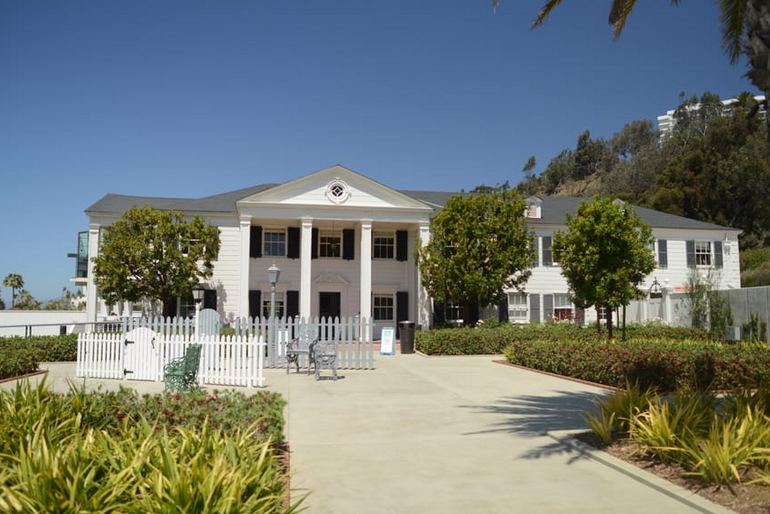 6. Annenberg Community Beach House
The Annenberg Beach House sits on the site of a huge mansion built for Marion Davies by William Randolph Hearst. One of the mansion's original buildings, the Marion Davies guest house is the last remaining building of the oceanfront estate. Annenberg Community Beach House and swimming pool is open to the public. 415 Pacific Coast Highway. website.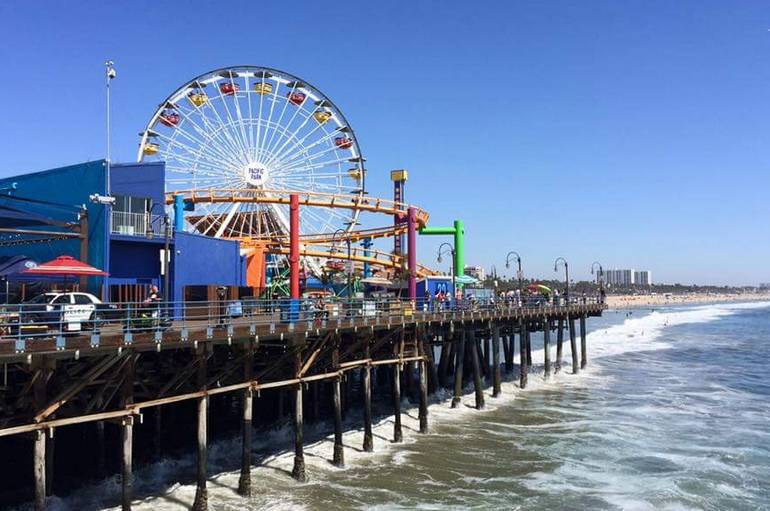 7. Santa Monica Pier
Generations of families have visited the Santa Monica Pier and it is ingrained in California culture. Expect to see kids running, someone playing the guitar, artists hawking creations, and couples holding hands. Pacific Park is an amusement park located on the pier with rides and attractions for all ages.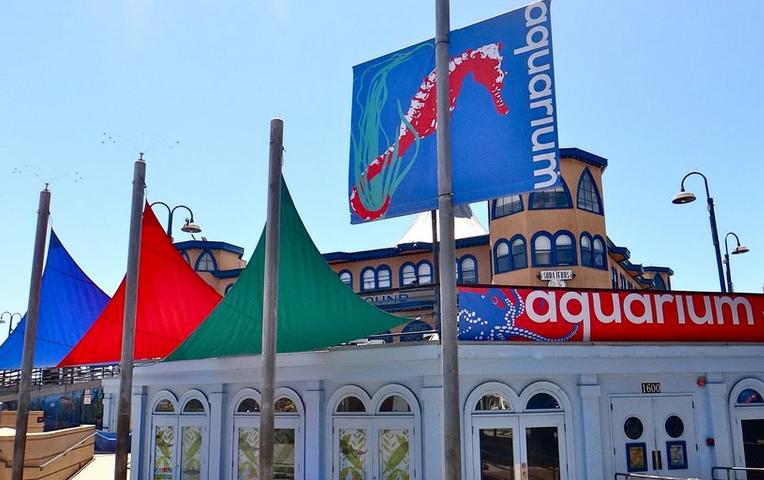 8. Santa Monica Pier Aquarium
The Santa Monica Pier Aquarium features hands-on presentations and interactive exhibits. The aquarium is a member of Santa Monica's own "Heal the Bay" program, an initiative to educate, inspire and empower its visitors to be environmentally conscious.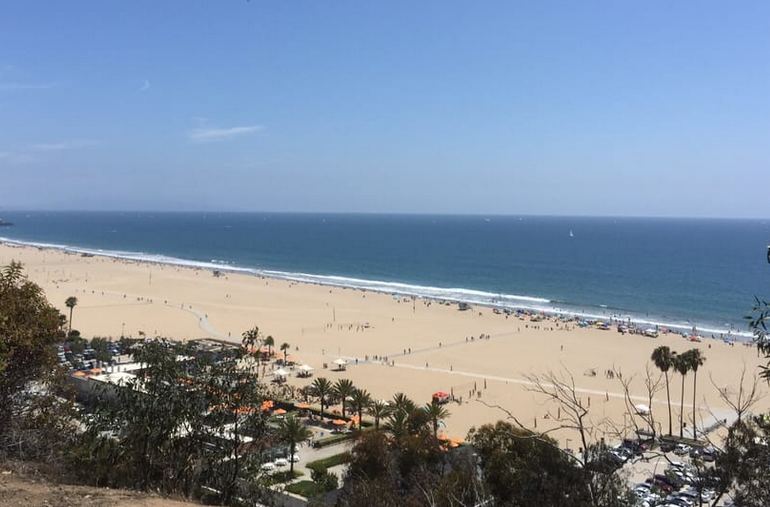 9. Santa Monica State Beach
Traveling towards the pier, Santa Monica State Beach Park provides a great place swimming, tanning, making sand castles or viewing of one of the magnificent sunrises or sunsets. Here you will find sandy beaches with plenty of lifeguard stations, some nice wave action, kiddy playgrounds, public restrooms, and showers.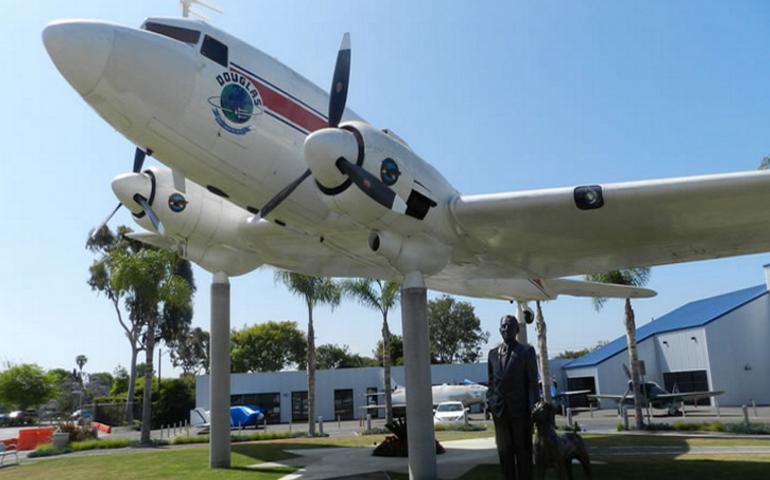 Santa Monica Museum of Flying
The Museum of Flying features a myriad of vintage aircraft, including numerous World War II fighter planes. There is a variety of exhibits, aviation art and an array of aircraft from a Wright Flyer replica to aircraft of the jet age. The museum is located at 3100 Airport Avenue and is open from 10 a.m. to 5 p.m. Wednesday through Sundays.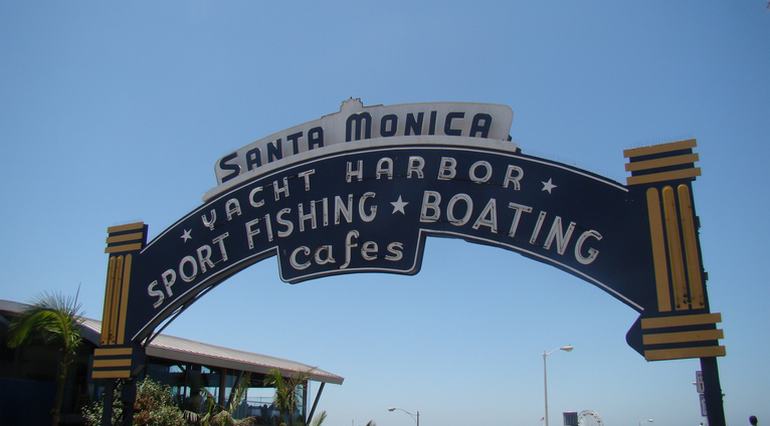 Getting There
With so much to do, Santa Monica creates the perfect setting for a romantic day trip or family outing. Santa Monica a is located just off the 10 Freeway approximately 15 miles from downtown Los Angeles and 55 miles from southern Orange County. To the north, you will find Malibu Beach and to the south Venice Beach California.