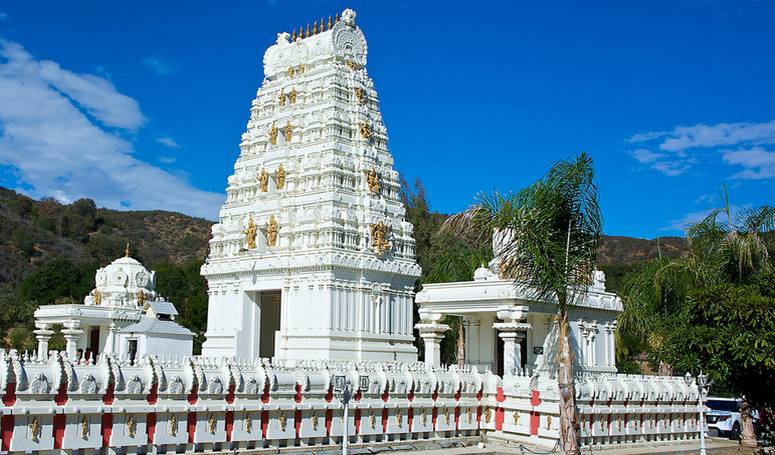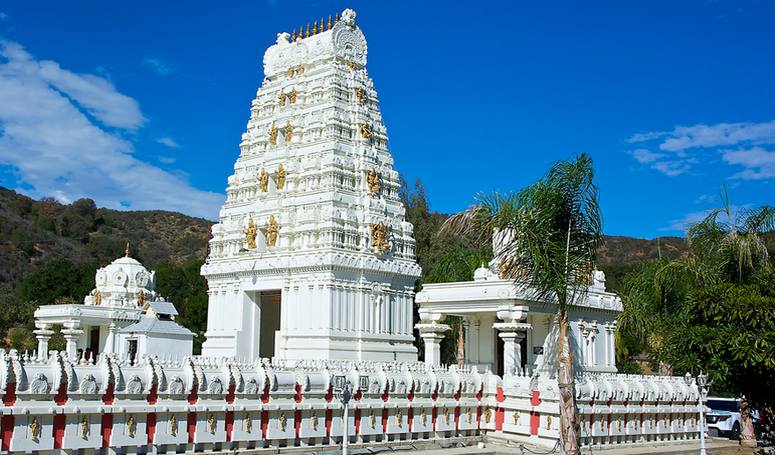 Beautiful and peaceful, the Malibu Hindu Temple is nestled in the Santa Monica Mountains and welcomes guests from all religions. The temple is actually located in Calabasas, but most folks call this amazing building the Malibu Hindu Temple.
The temple was built in 1981 and is considered one of the finest examples of a Hindu Temple in the United States. Located on 5 acres of prime Southern California real estate, the temple is an amazing landmark well worth a look.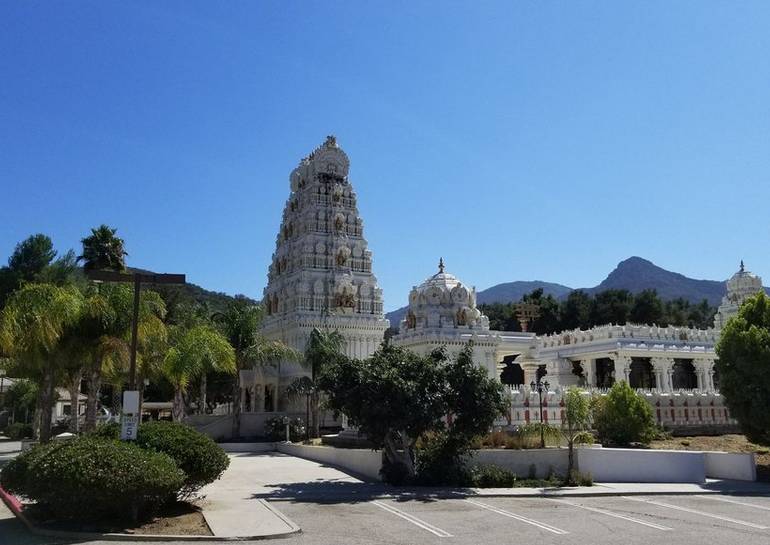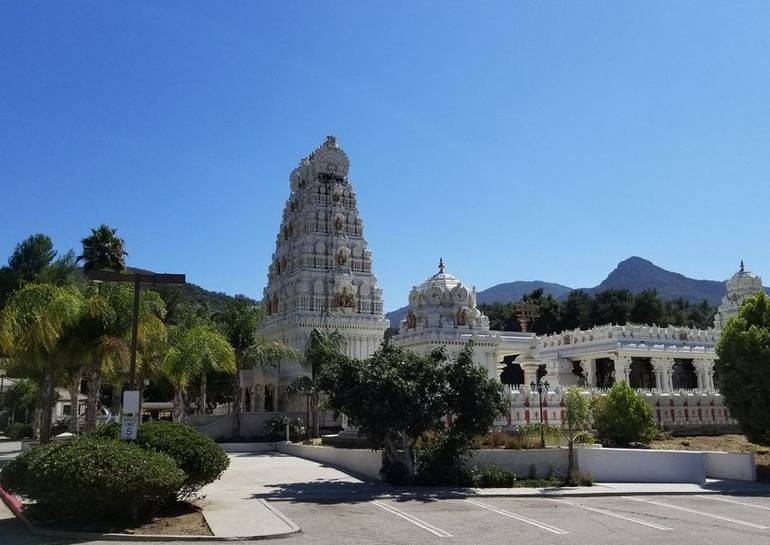 Visitors are required to take off their shoes before entering the building. There is a basin at the entrance so that you may wash your feet. (optional) A modest dress is recommended. You don't want to offend any of the Hindu deities that adorn the walls.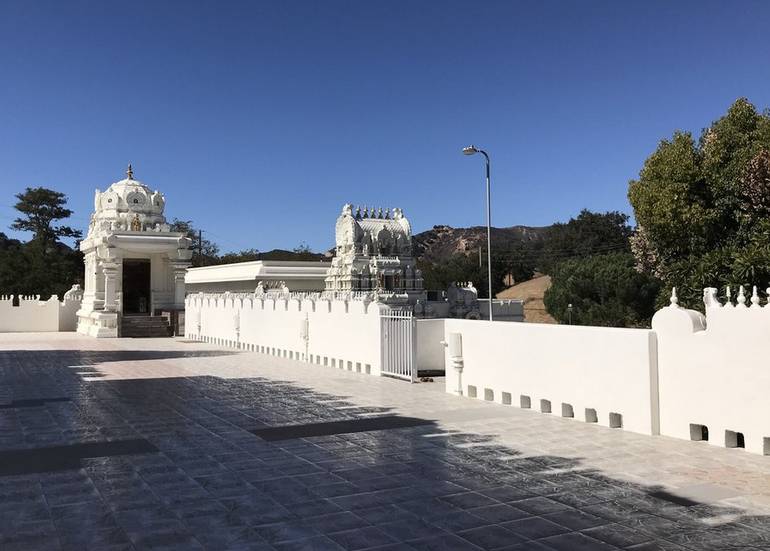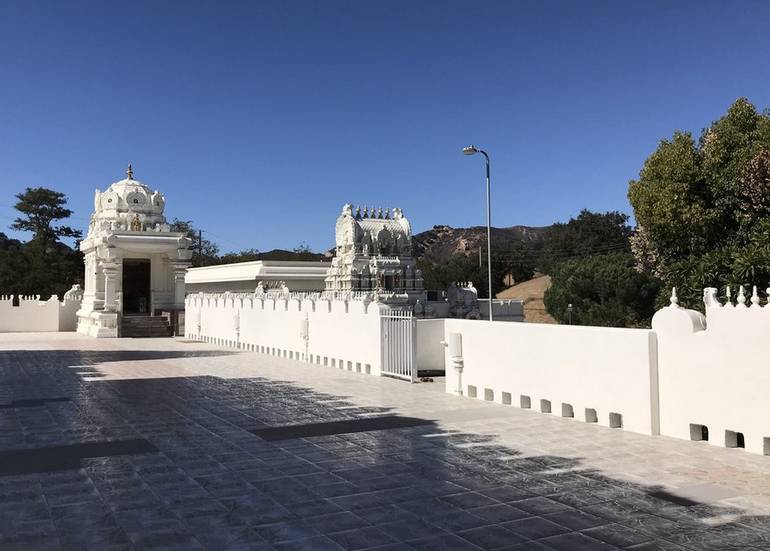 Once inside, you will be greeted by the smell of incense and are free to wander around just about anywhere you like. An outdoor area features several small shrines along with a larger shrine dedicated to the Hindu God Venkateswara.
Taking pictures of the shrines is discouraged, but photos of the building and grounds are acceptable. The priests are a friendly bunch and welcome all visitors who enter the temple. If you have any questions about the temple, the priests can fill you in on details.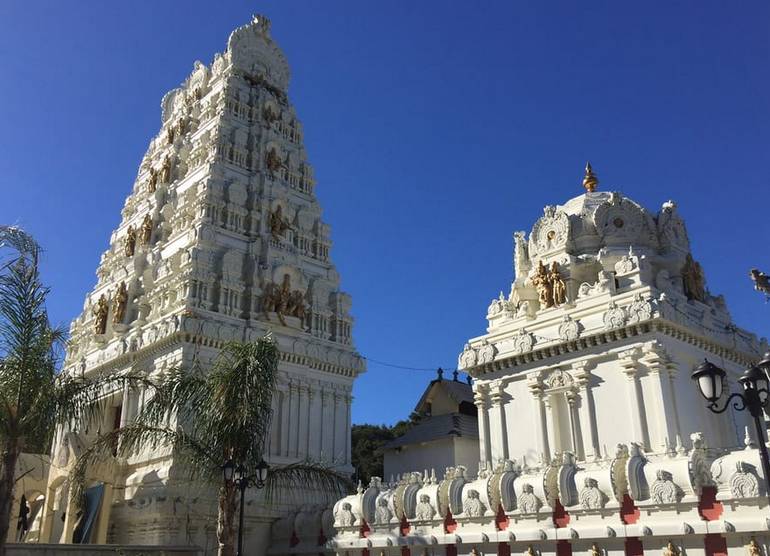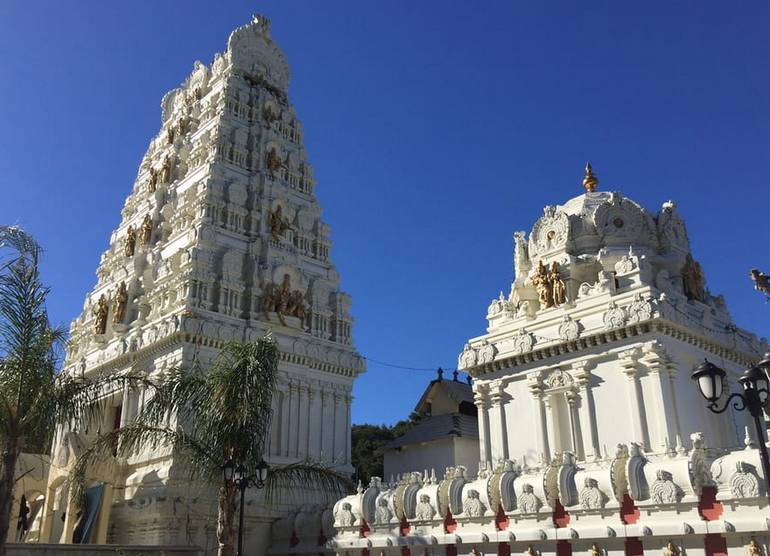 The basement level has a kitchen that is open on weekends and serves up vegetarian lunch plates and snacks. Rice and vegetables, along with Chai tea, will only set you back about $4.00. If you are looking for something more substantial for lunch, Malibu Beach is only a short drive from the temple.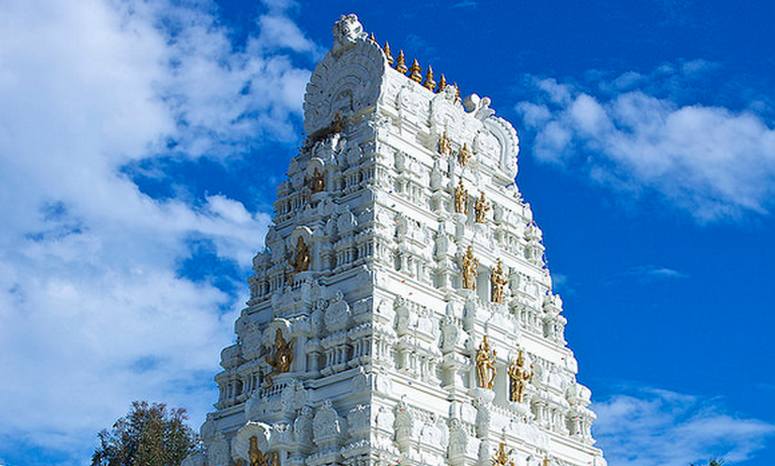 Day-Trippers should plan on spending about an hour at the Hindu Temple. There is a ton of nearby things to do and see. We suggest that you stop by the temple and then explore the many other interesting places in the Santa Monica Mountains.
Entrance to the Malibu Hindu Temple is free; however, donations are appreciated. Remember to take off your shoes before entering.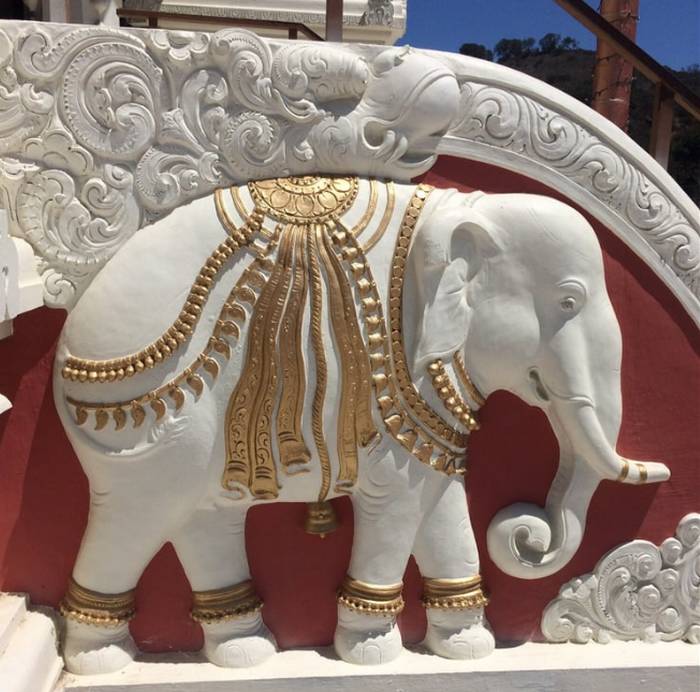 Malibu Hindu Temple is open 7 days a week. Weekdays: Summer hours: 9:00 am to 12:30 pm and 5 pm to 8 pm Winter hours: 9:00 am to 12:30 pm and 5 pm to 7 pm. Weekends and holidays: 8:00 am to 7:00 pm. Malibu Hindu Temple 1600 Las Virgenes Canyon Rd Calabasas, California 91302
Northern California Hidden Gems