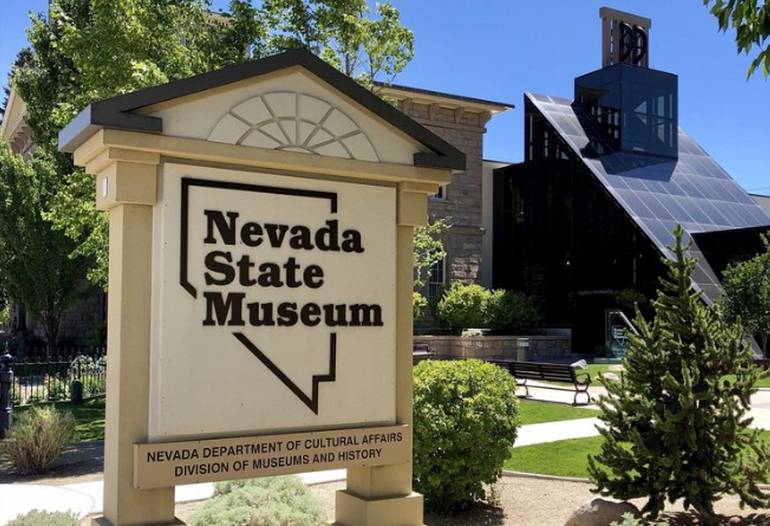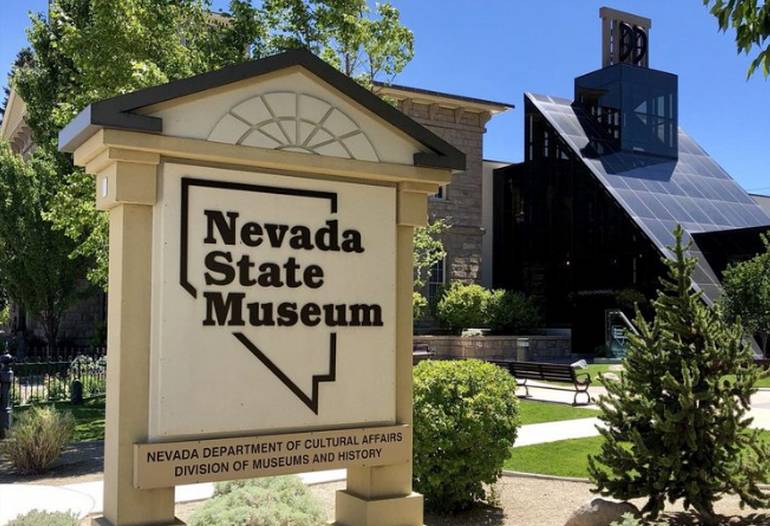 Nevada State Museum Carson City is housed in a former United States Mint building. The Carson mint was in operation from1870 to1885 and again from 1889 until 1893, when it closed permanently. During this time, it minted silver coins and gold coins. Nevada State Museum Carson City opened to the public on Nevada Day, October 31, 1941.
Today the museum is home to a vast collection of artifacts relating to the mint, along with displays about natural history, mining, and archeology. Some museum highlights include displays of Indian basketry, archaeology, natural history, gaming, and an underground silver mine.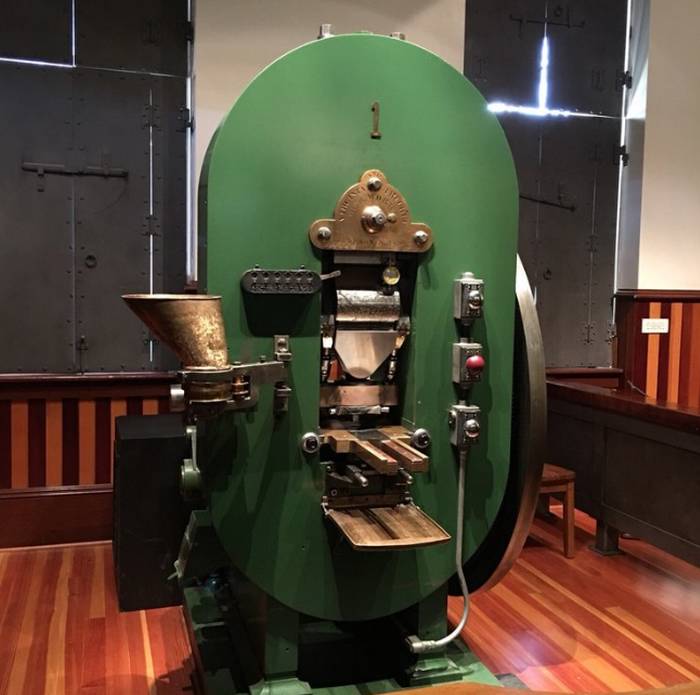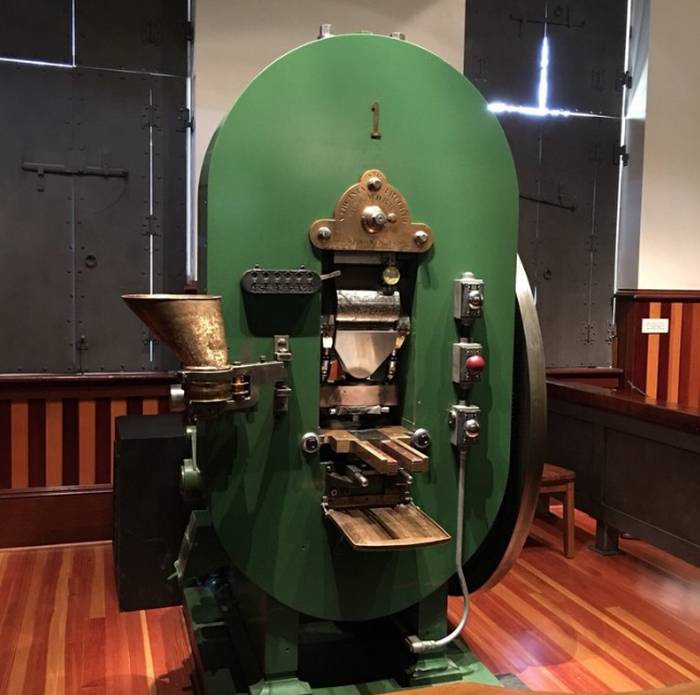 Historic Coin Press No.1
One of the most interesting pieces at the museum is an original press from the Carson City Mint. Visitors can watch coins being stamped and then purchase medallions with the famous CC mint mark at the press or in the Museum Store. Coin press demonstrations take place from 9 a.m. to noon and from 1-4 p.m.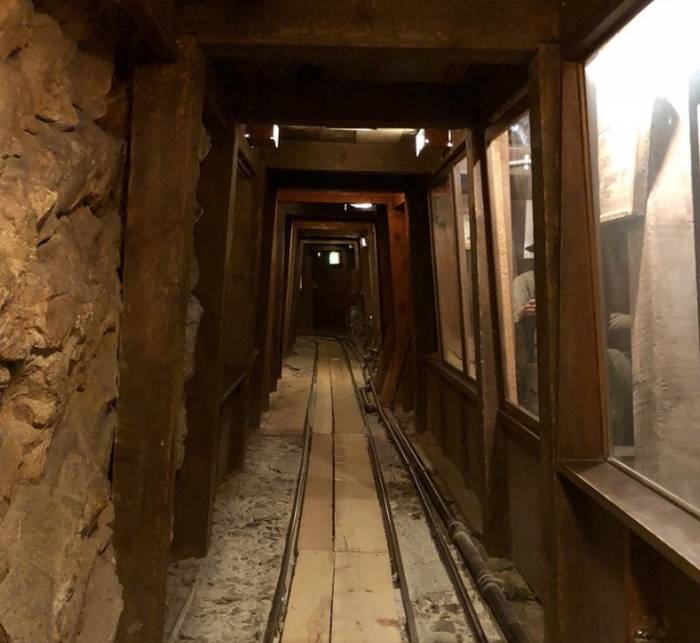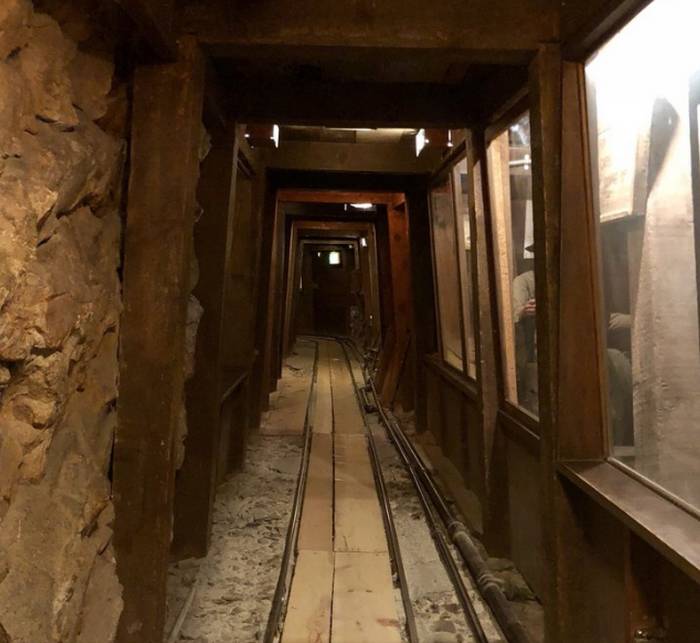 Underground Mine Exhibit
The Mine Exhibit is one of the museum's most popular attractions and is located in the basement of the mint building. Before visitors enter the mine exhibit, they pass through an old mining camp complete with storefronts. From there, they enter a mine and see what it was like being a silver miner in the 1860s. Artifacts on display are from Virginia City and other Nevada mining districts.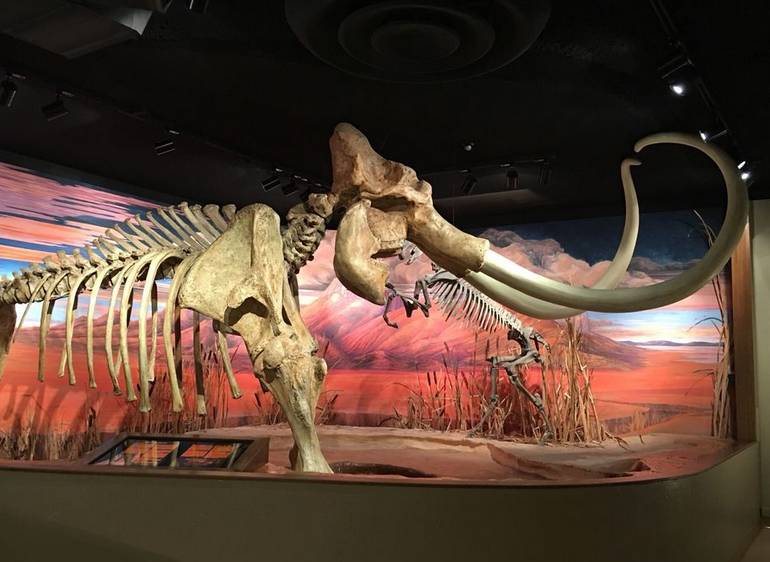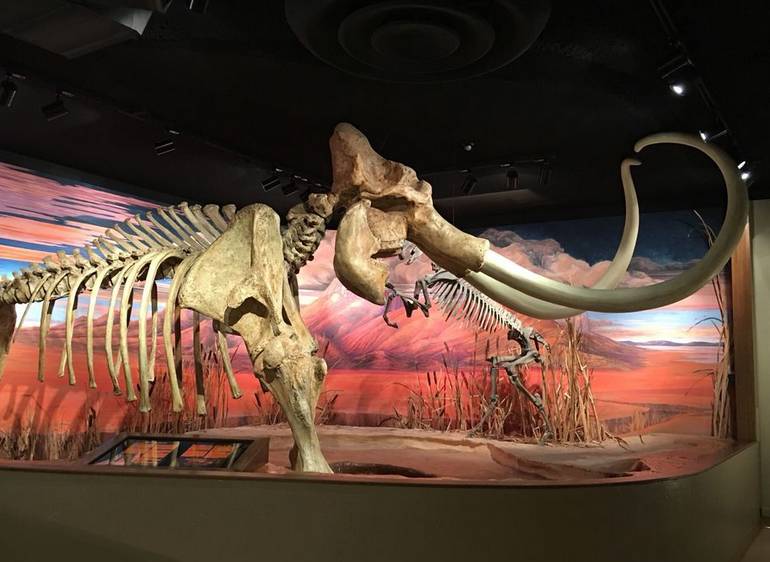 Mammoth Skeleton
The Nevada State Museum features a display of a large Imperial Mammoth skeleton found in the Black Rock Desert. The bones on display, however, are not the original. They are made out of plastic. The original bones are tucked away in the museum's vaults. The Mammoth is still impressive and is one of the highlights of a visit to the museum.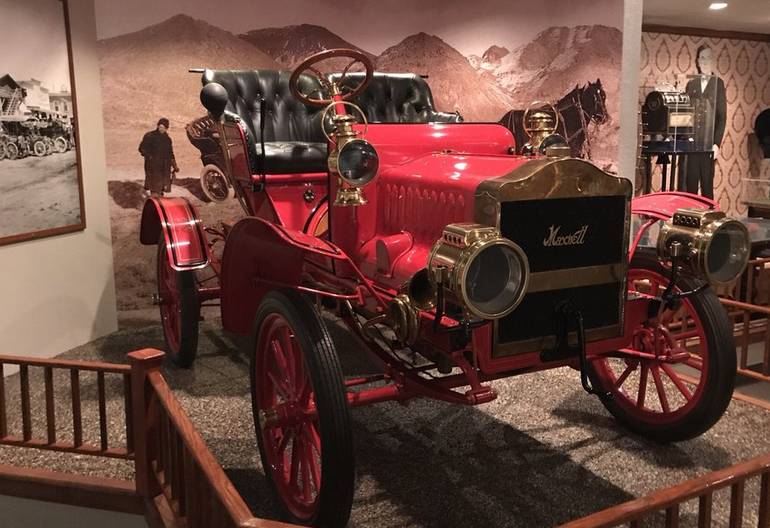 Native Wildlife and Inhabitants
There is an extensive collection of taxidermy animals present from various regions of Nevada. There are also bones from dinosaurs that once roamed the Silver state—native American exhibits including clothing, baskets, and artifacts collected from the Great Basin Region of Nevada.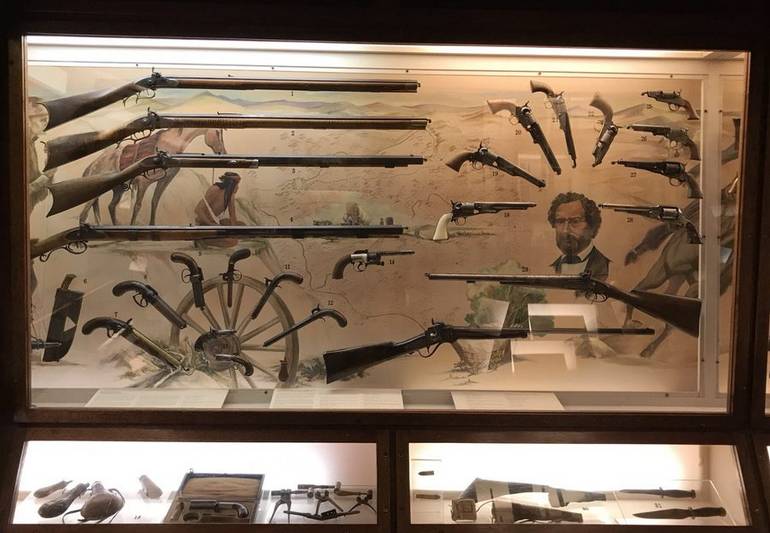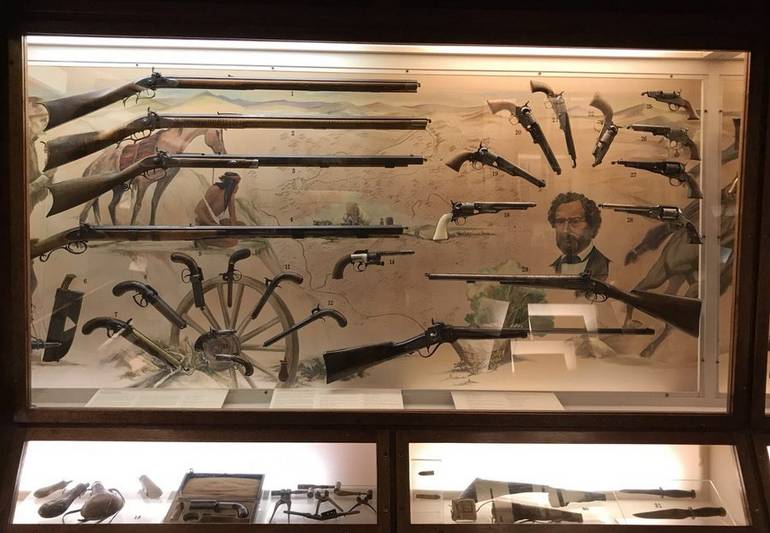 Antique Guns and Slots
On hand at the Nevada State Museum Carson City is a fascinating collection of antique slot machines, a large exhibit of early model guns. Finally, there is a large collection of coins produced at the mint on display.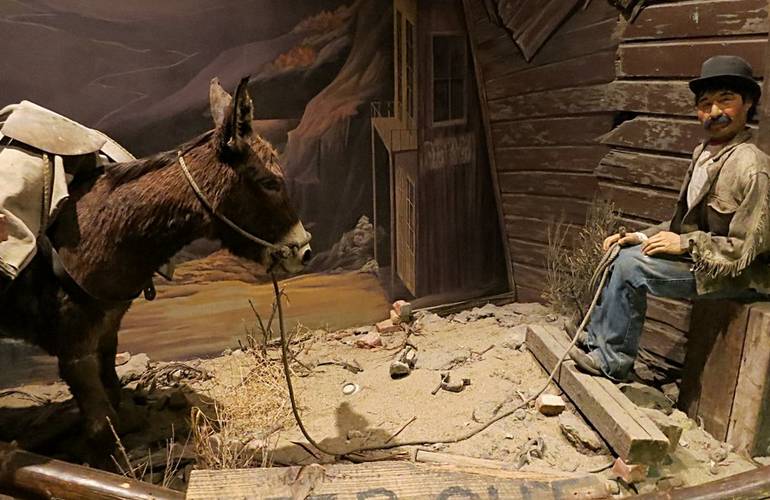 Getting There
Plan on spending about 2-3 hours exploring the museum. Nearby attractions include the Nevada State Railroad Museum and the Nevada State Capitol building at Corner of Musser and Carson Street.
Nevada State Museum is located at 600 N. Carson St., Carson City, Nevada Visitors can enter the museum at Dema Guinn Concourse behind the mint building. Hours are 8:30 am – 4:30 pm, Tuesday – Sunday. Admission is free on Nevada day each year. Website.