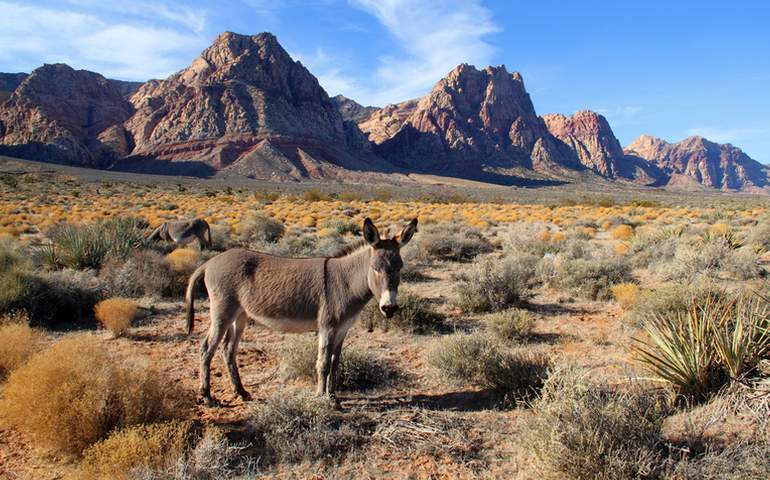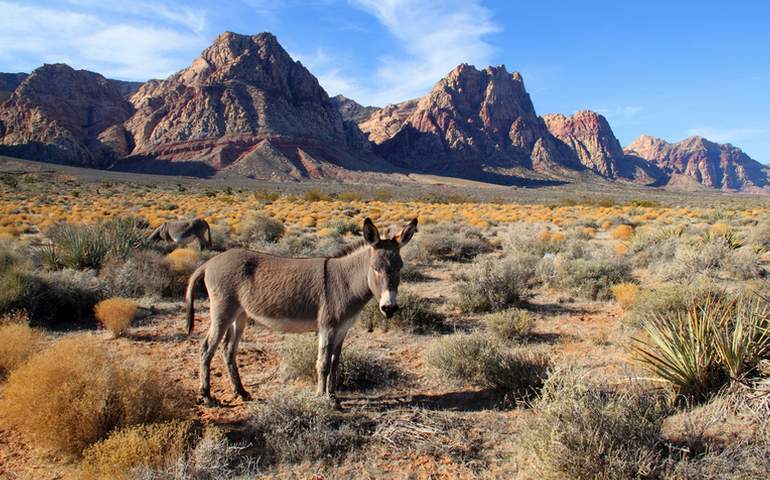 Southern Nevada Day Trips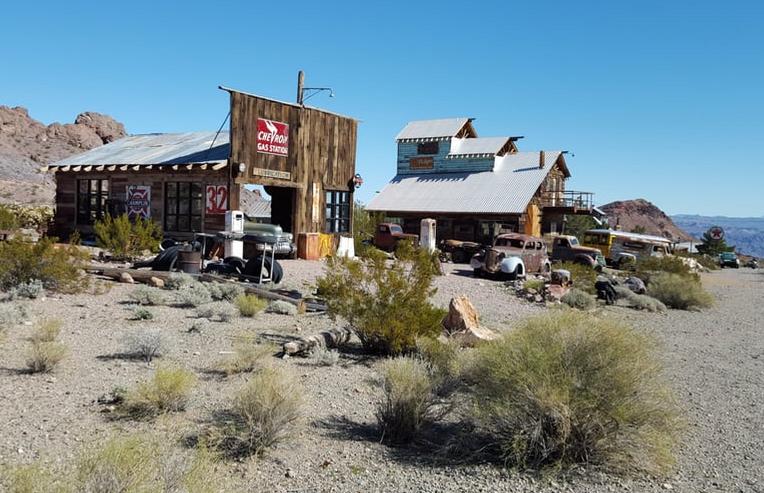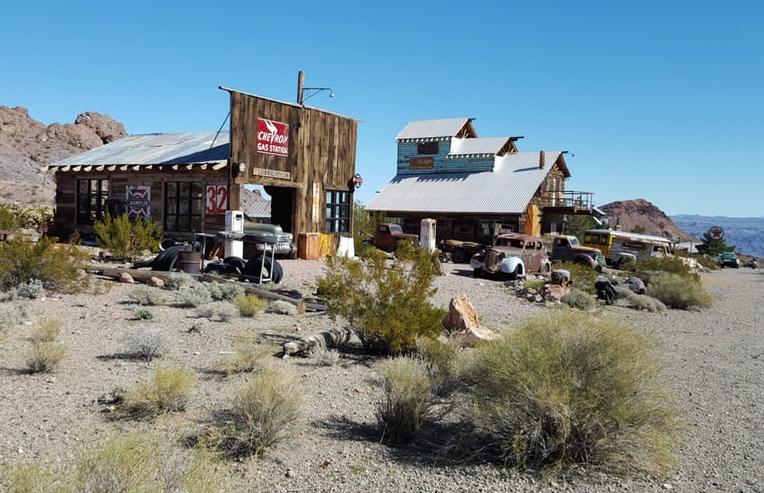 Travel Time 1 hour from Las Vegas. Nelson Ghost is located in the heart of Eldorado Canyon. Simultaneously, there is not too much left of the town most visited travel here to come to take the Techatticup Mine Tour. The Techatticup Mine property grounds are scattered with hundreds of mining artifacts along with props left over from the numerous movies and videos. Weddings and events can also be held on the property.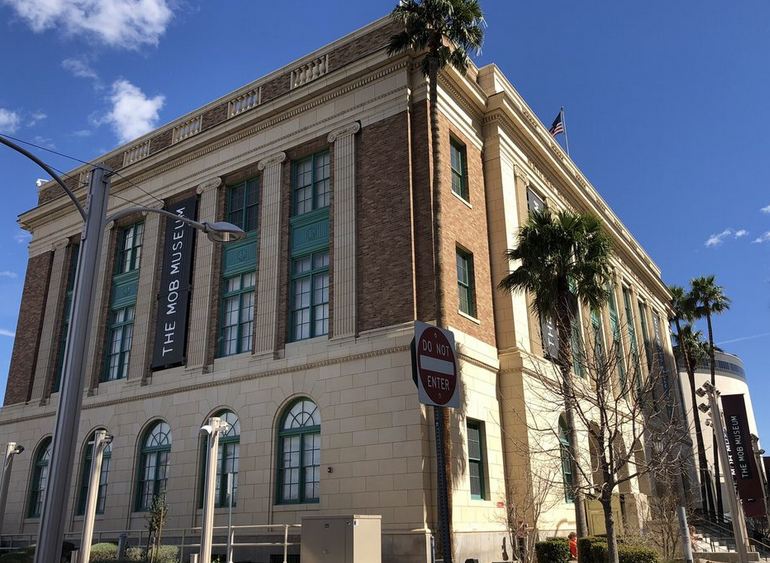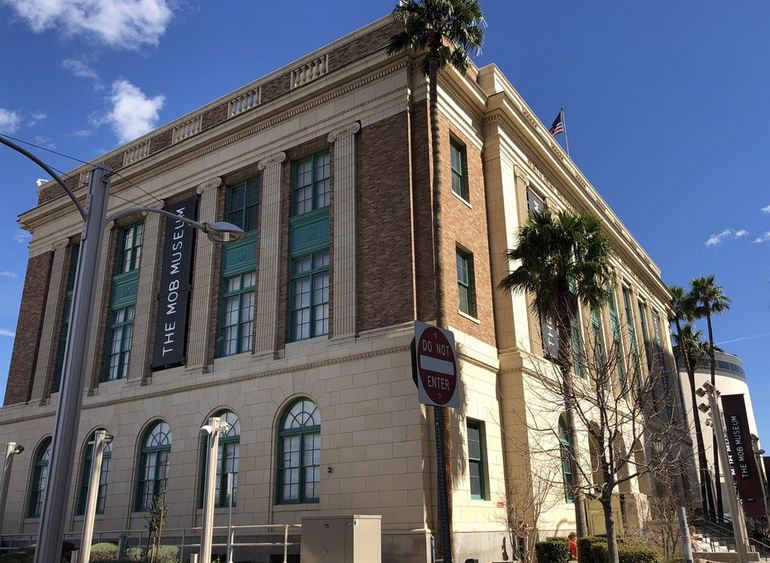 A visit to the Mob Museum offers a realistic view of decades of organized crime in Las Vegas, the back alleys of various American cities, and even beyond the borders. The museum helps you explore the real stories and actual events that shaped mob history.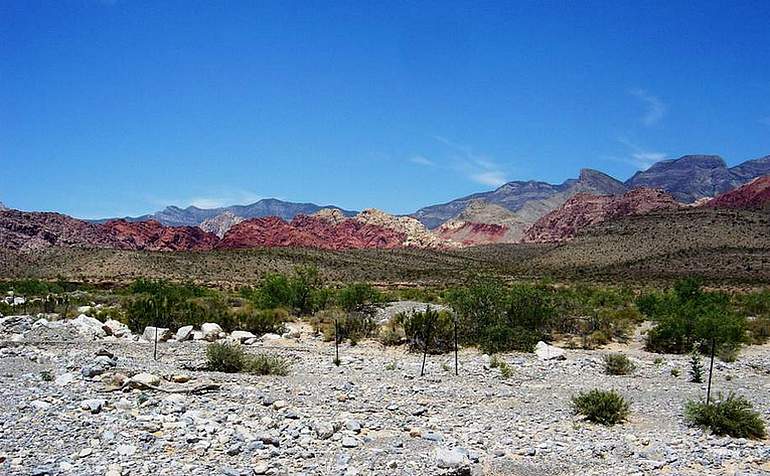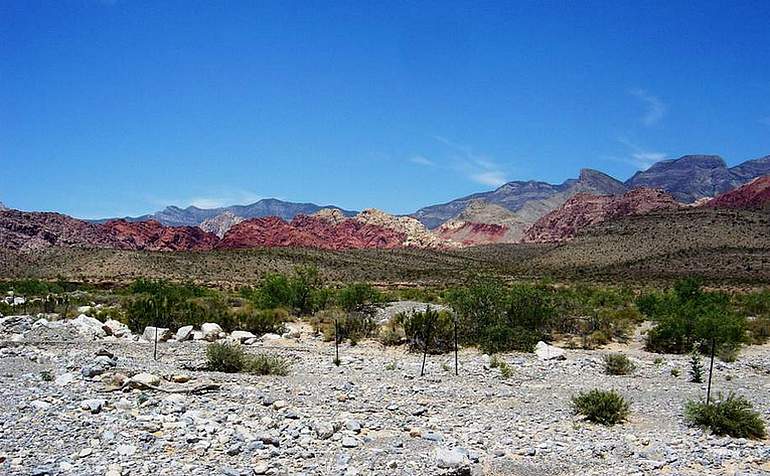 Travel time from Las Vegas is about one hour. Close enough to Las Vegas for a day trip but far enough away to seem like another world. Hiking, mountain biking, horseback riding, and rock climbing are popular activities at Red Rock Canyon. A one-way 13-mile scenic drive takes you through some of the most spectacular spots.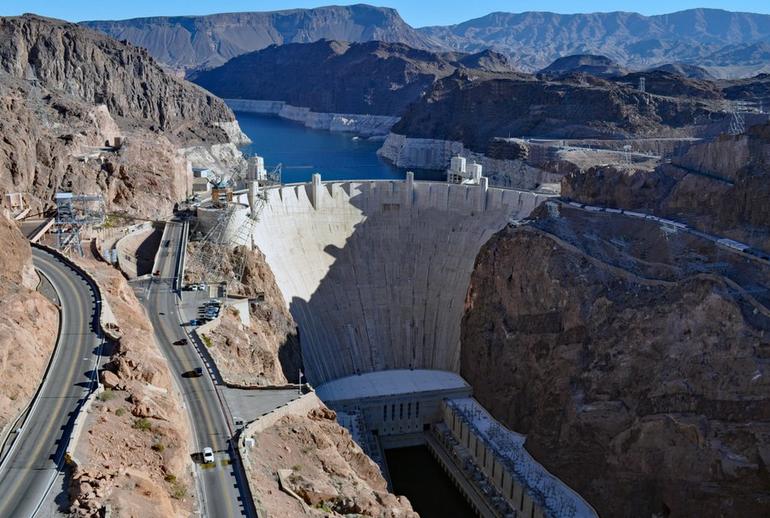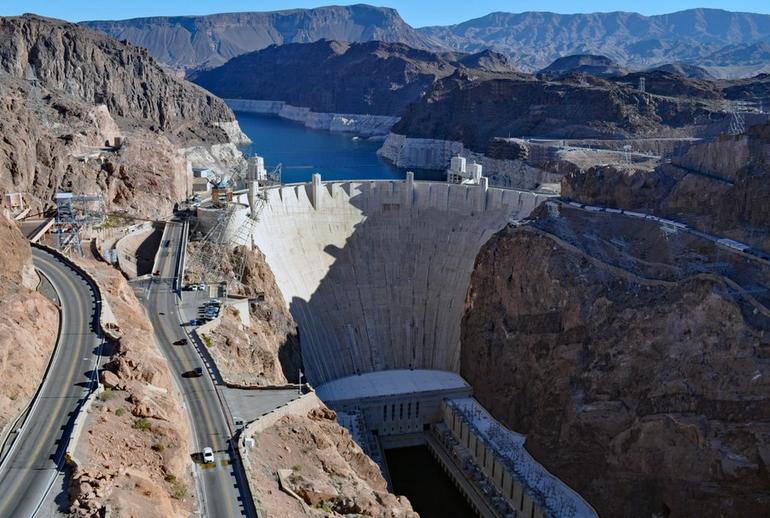 Travel Time from Vegas about 45 minutes 34 miles – Hoover Dam is an easy day trip from Las Vegas. Many tour operators offered guided tours from the Strip. If you have a car, it is cheaper to drive yourself, plus you are not restricted to what you can do and where you can go. You can see the dam close up if you take a cruise on the Lake Mead Desert Princess paddlewheel steamboat.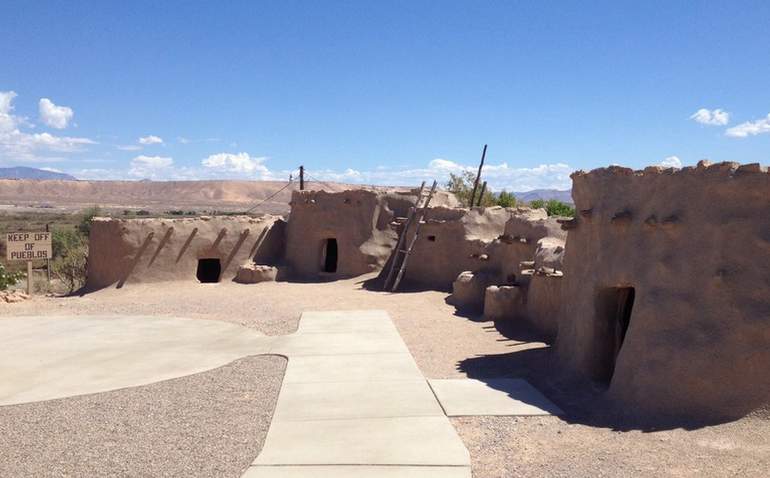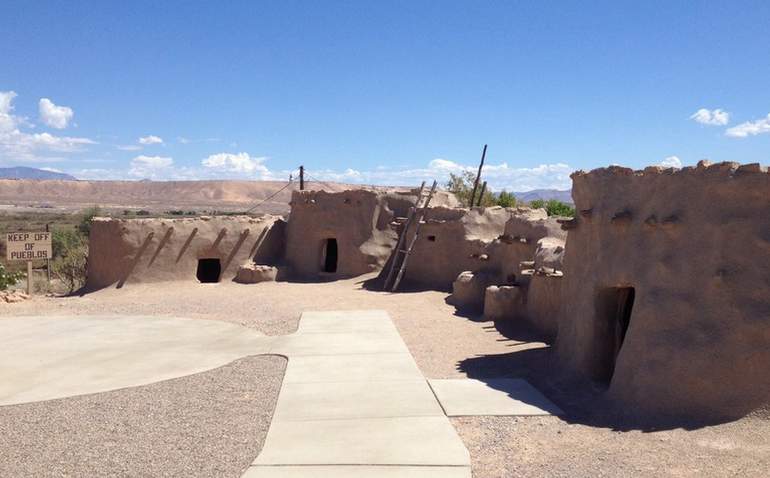 Travel time from Las Vegas is 1.5 hours. Overton's Lost City Museum is about an hour from Las Vegas. One of the museum's most unique attractions is a full-size replica of Anasazi Pueblo Grande de Nevada. This is how  Las Vegas looked like 2,000 years ago. Also on display are hundreds of baskets and artifacts left behind by native Indians who once inhabited the valley.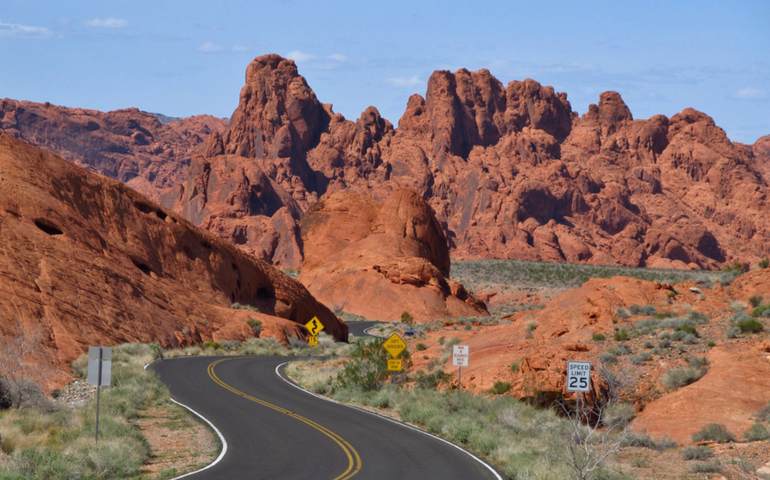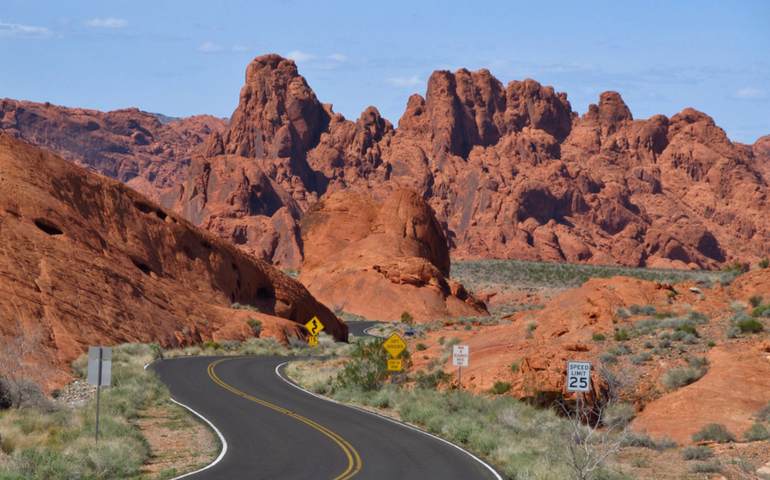 Travel time from Las Vegas is 1.5 hours. Valley of Fire is a popular day trip from Las Vegas. There are many things to do here, including taking pictures of the fantastic rock formations. If you enjoy scenic drives and want to escape the busy streets of Las Vegas, then Valley of Fire is the perfect destination. Highlights include Elephant Rock, Natural Arch, Fire Wave, Atlatl Rock, Seven Sisters, and White Domes.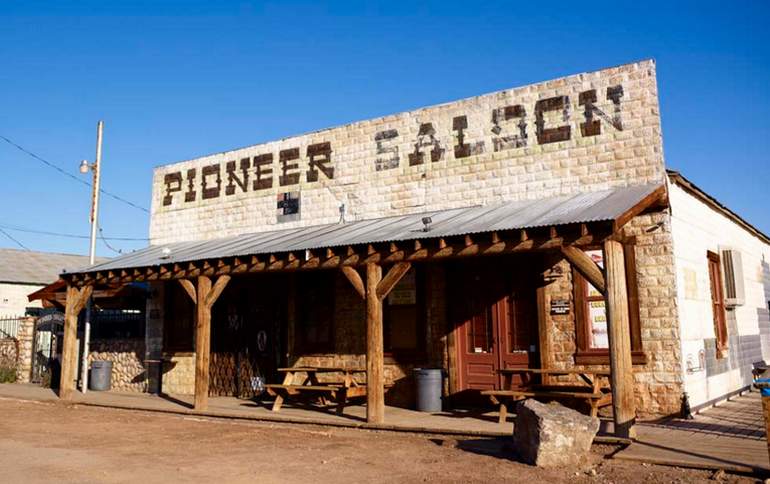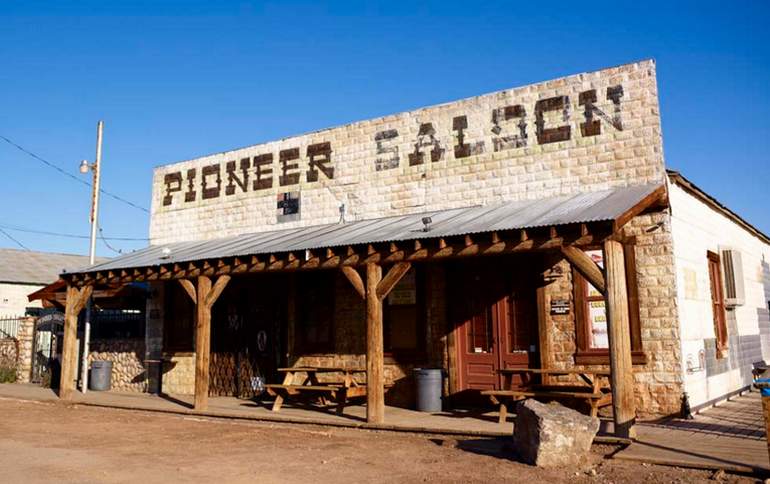 Travel time from Las Vegas is 1 hour. Goodsprings is not much more than a ghost town. The main attraction these days is the Pioneer Saloon, one of the oldest drinking establishments in Nevada. The saloon is said to be haunted. Whether you believe it is or not depends on how many cold beers you indulge in. Bikers frequent pioneer Saloons, but all are welcome to visit Goodsprings and the Pioneer Saloon.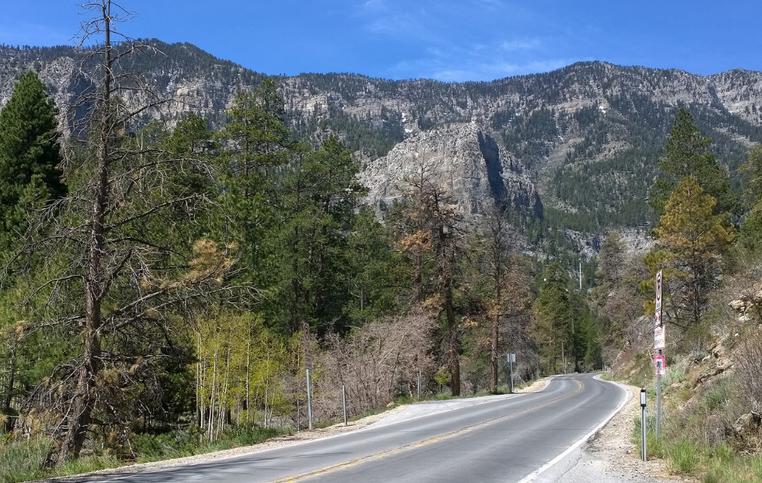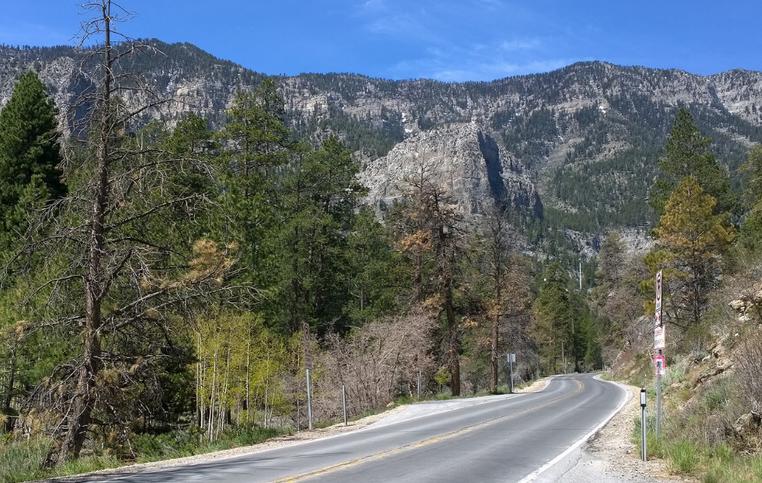 Forty miles from Las Vegas. Mount Charleston feels a million miles away from the city. Things to do include hiking, mountain biking, camping, and sightseeing. During the winter, the mountains are the perfect place to play in the snow. Fresh air and silence are what you will find atop the state's eighth highest mountain peak.

List of fun, free things to do in Las Vegas. Suppose you are on a tight budget or lost all of your spending money in the casino. We have a great list of free things to do and see that won't cost a penny.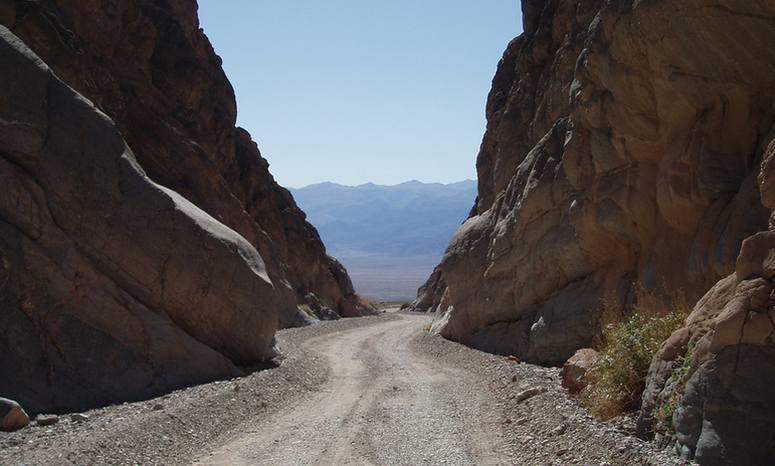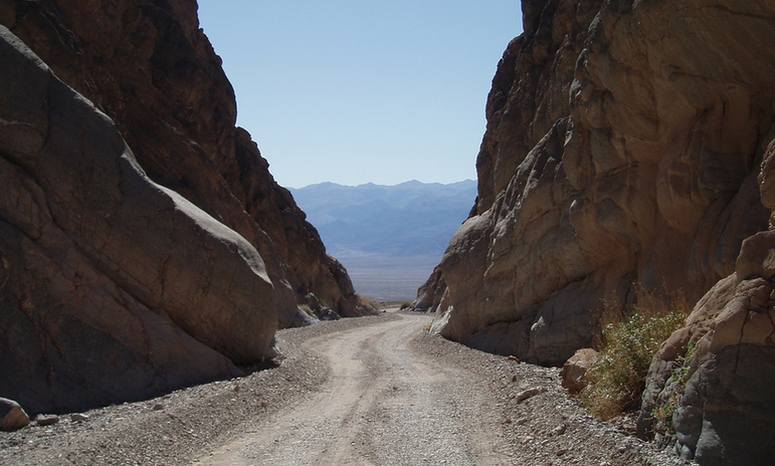 Take the back way to Death Valley through Titus Canyon. This trip starts near the town of Beatty, Nevada. The graded gravel road is one way only. Nevada to California. Highlights of this off-road adventure include Red Pass, the ghost town of Leadfield, and final miles when you travel through a narrow canyon.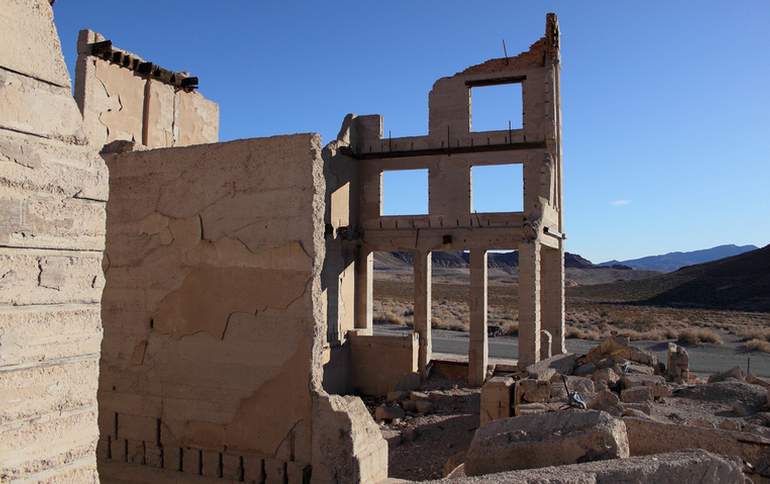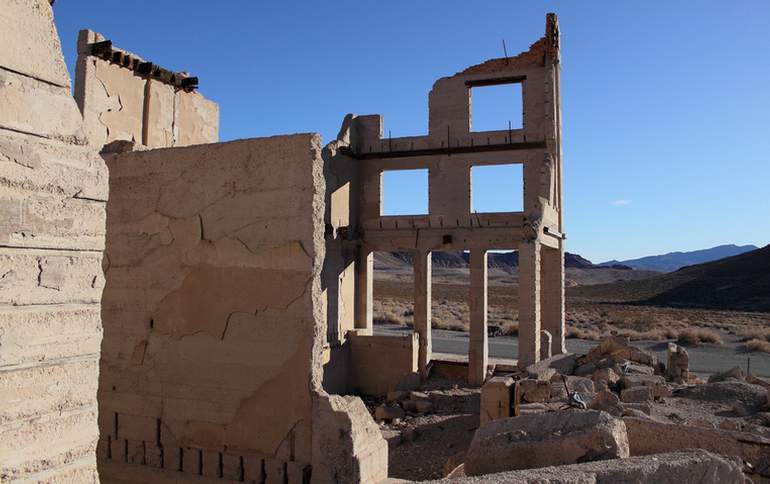 The rhyolite ghost town is 4 miles west of Beatty, Nevada. There is a paved road to the ghost town but don't be surprised if you are the only visitor. Most buildings are in ruins except for the train depot and a fixture of many ghost towns, the bottle house. Rhyolite is about a two-hour drive from Las Vegas.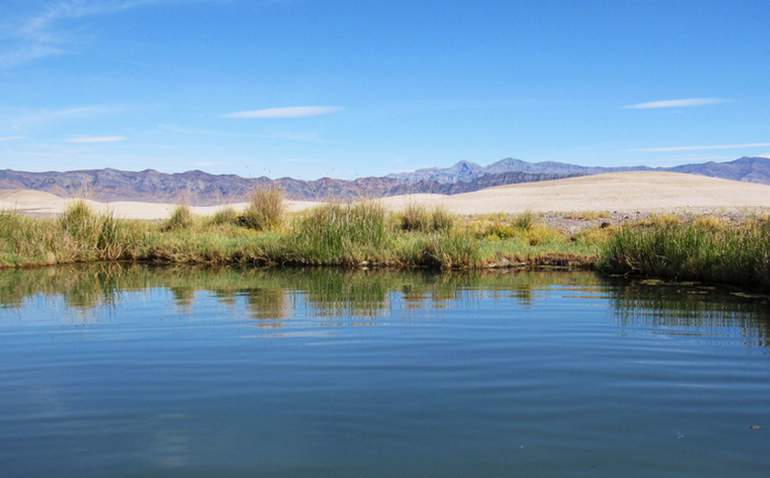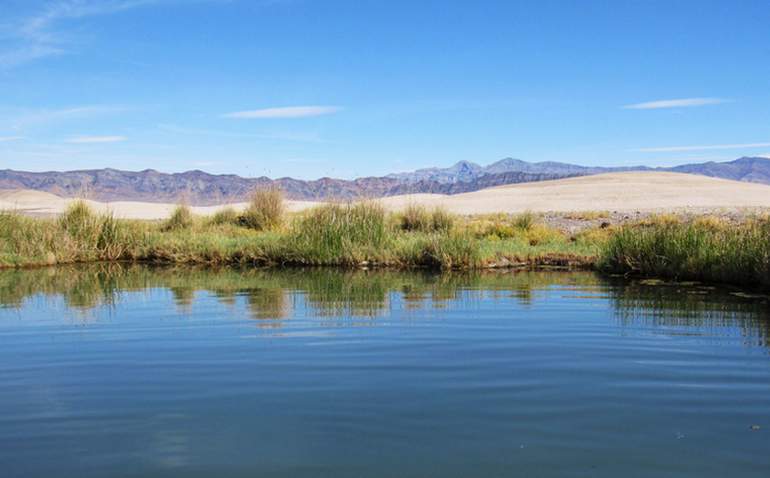 Just across the border along the long route of the long-abandoned Tonopah and Tidewater Railroad, you will find Tecopa Hot Springs. The town of Tecopa is not much more than a ghost town. However, this remote desert community has one attraction, numerous natural hot springs: several aging resorts to soak and a couple of public pools where nude bathing is the norm. Nearby China Ranch Date Farm is a nice side trip while visiting the hot springs.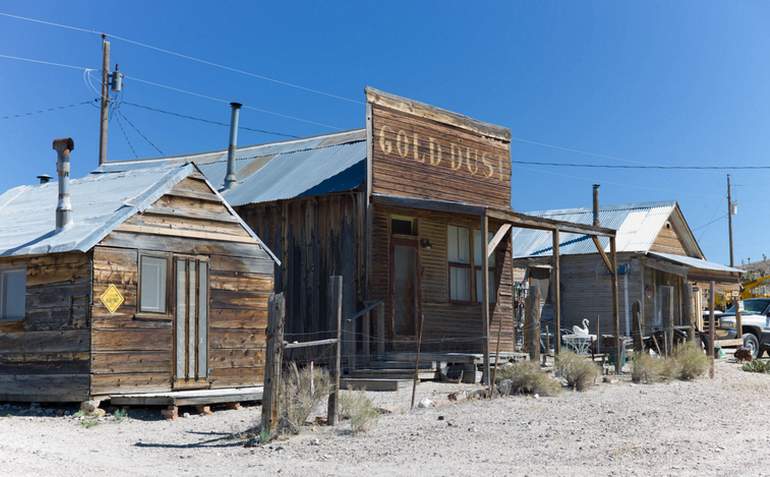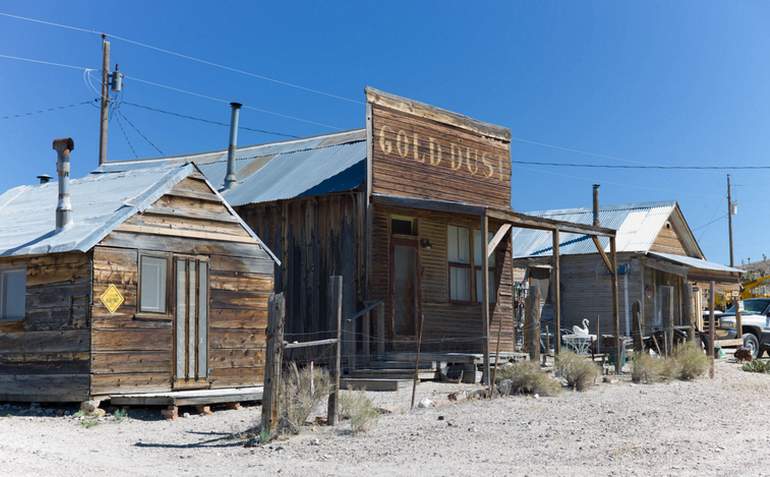 Gold Point, Nevada, is located in Nevada's heart, about a one-hour drive from Tonopah. Gold Point is another Nevada boom and bust mining camp. The town is primarily a tourist attraction with about 50 buildings still standing from its previous life. Experience guests can rent a miners cabin and stay overnight in a ghost town for an authentic old west. Abandoned mining camps and mines are all within a short drive in the city.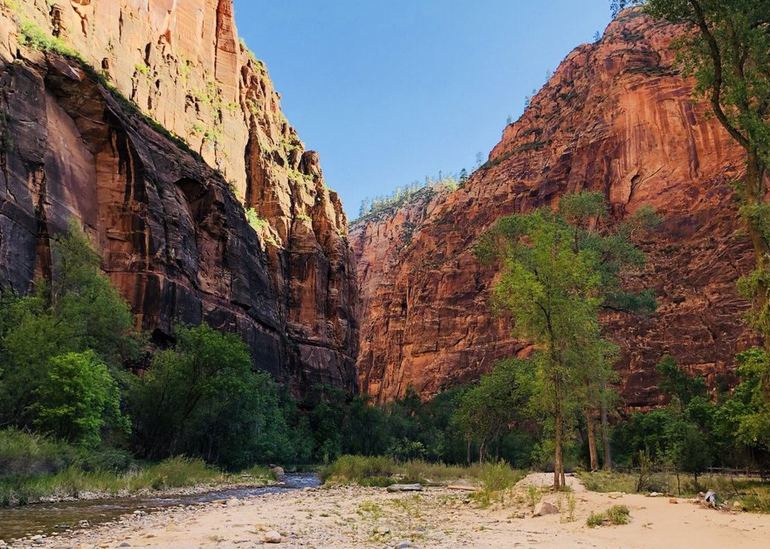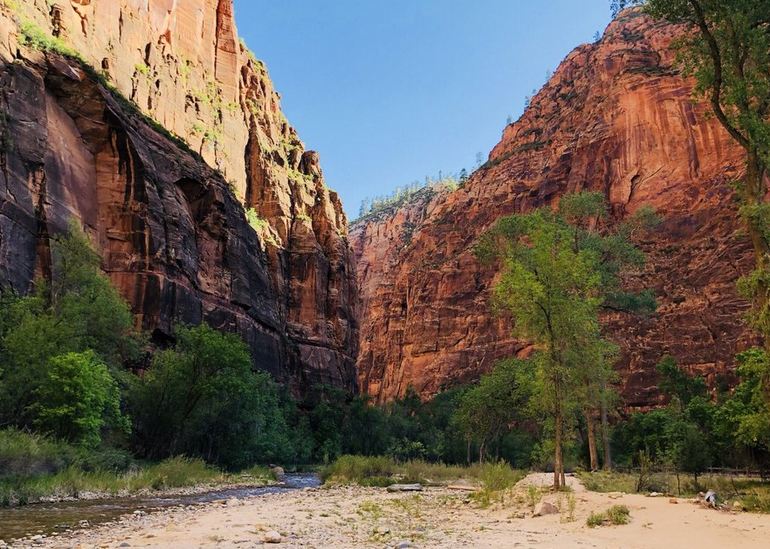 Zion is about a three-hour drive from Las Vegas, making the park within day-trip distance. Get an early start and bring along your hiking shoes. While many of the trails take several hours to complete, some of the most popular attractions in Zion National Park can be reached via a short hike.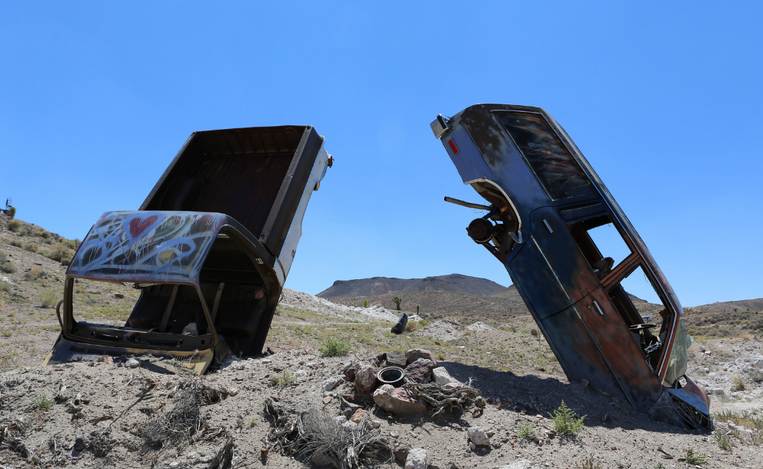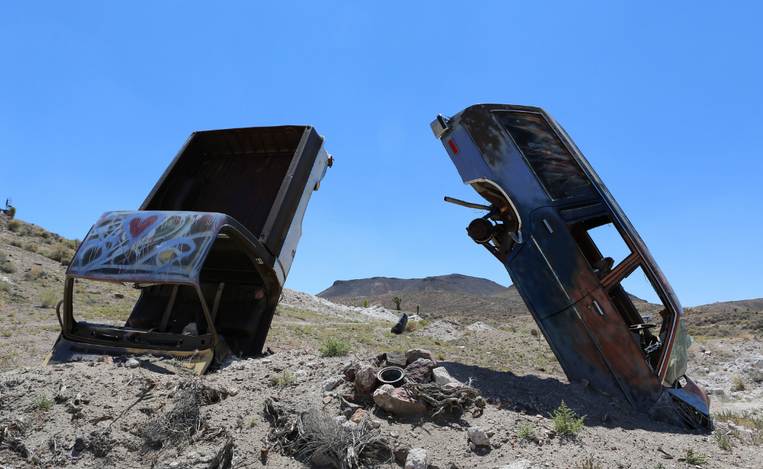 Goldfield's Junk Car Forest is a unique roadside attraction made of junk cars, buses, and motorcycles. Each vehicle is decorated with graffiti and 60s error psychedelic images. There is nothing else to see in Goldfield, but passing through the Junk Car Forest is definitely worth stopping.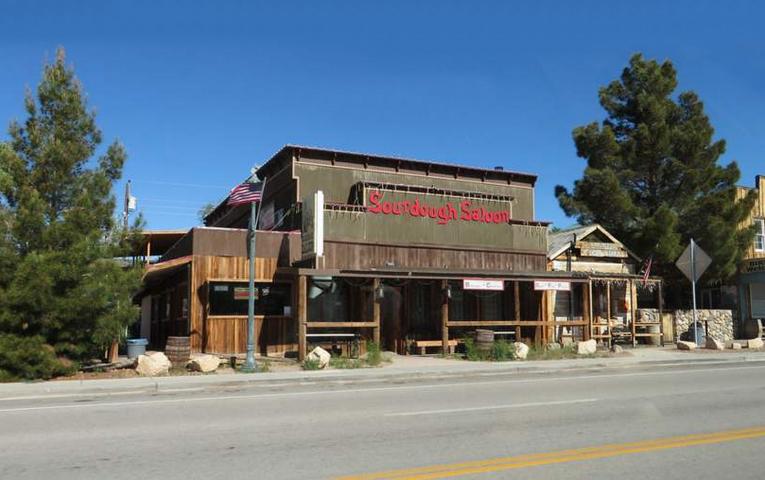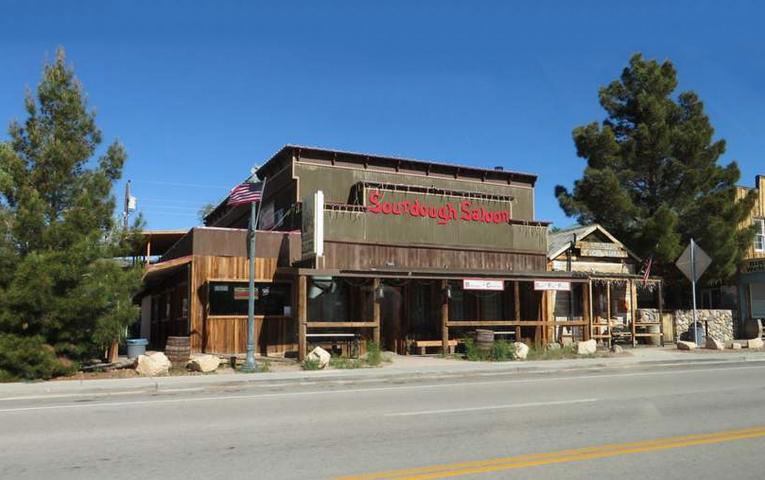 Beatty is about 100 miles north of Las Vegas. Most visitors to Beatty, Nevada, are just passing through. However, there are several exciting points of interest nearby. In town, there are several motels, dining establishments, a couple of small casinos, and the friendliest brothel in Nevada. Beatty makes a great base to explore Death Valley Park. Hotels here are way more affordable than inside the park. Plus, you can visit a casino and try your luck.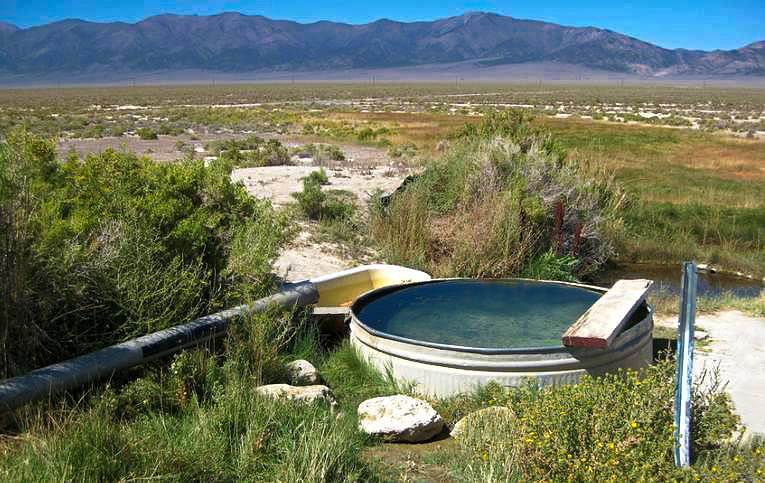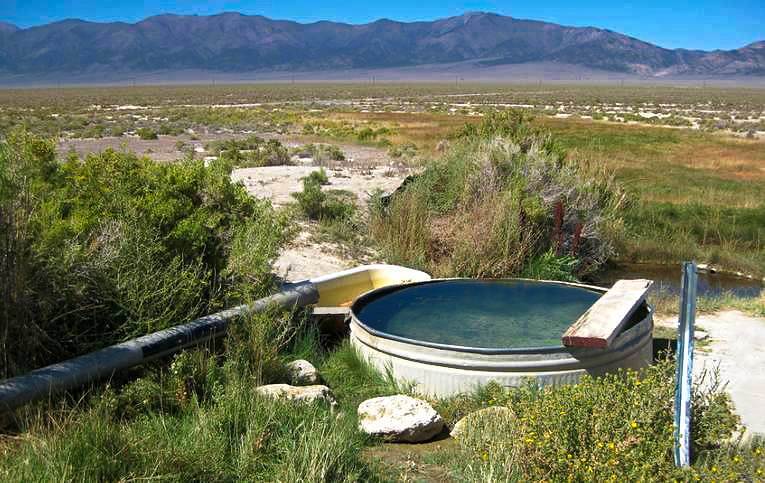 There are nearly 300 natural hot springs in Nevada. Our list features Nevada's hidden warm spring pools to historic hot spring resorts. Most of these hot springs are in remote areas of Nevada. For some of them, a 4wd may be needed.
Northern Nevada Day Trips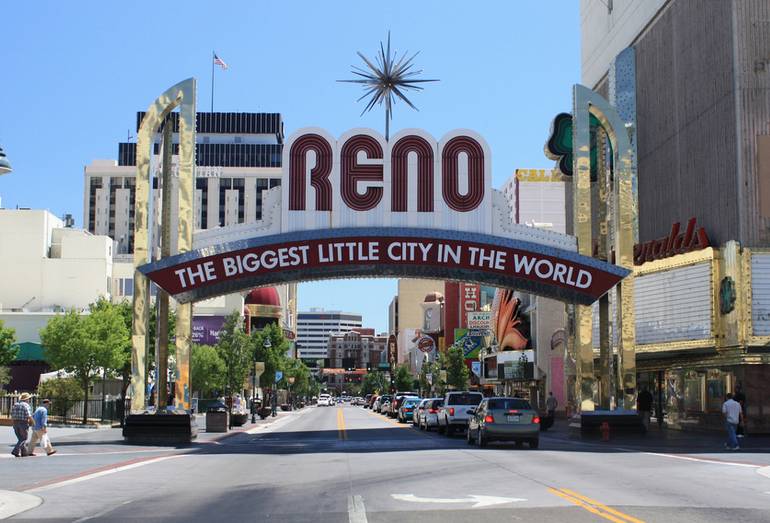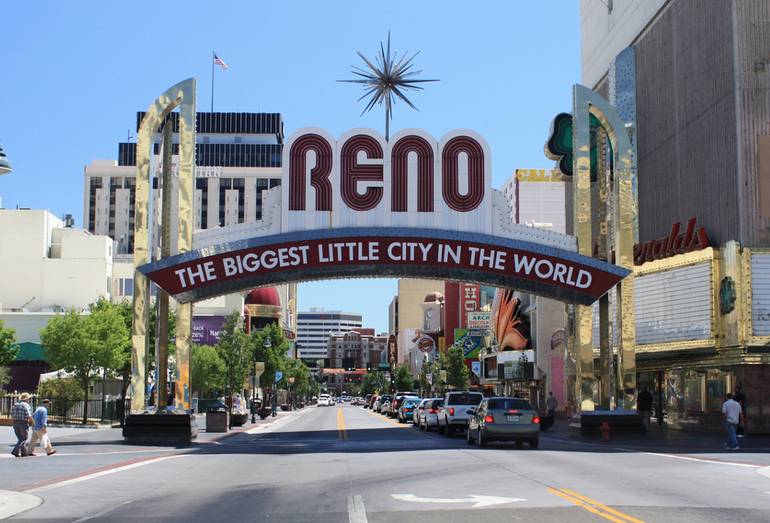 Things to do and see in and around Reno, Nevada. With the pine forests, alpine meadows, lakes, and flowing streams of the Sierra Nevada Mountain range to the west, the Great Basin with its wide-open spaces, dry landscapes, and sagebrush plains to the east, Reno is ideally situated for a wide range of adventures.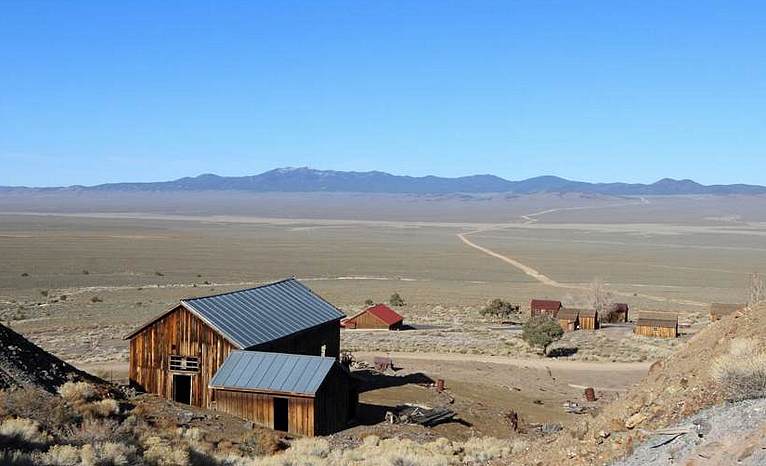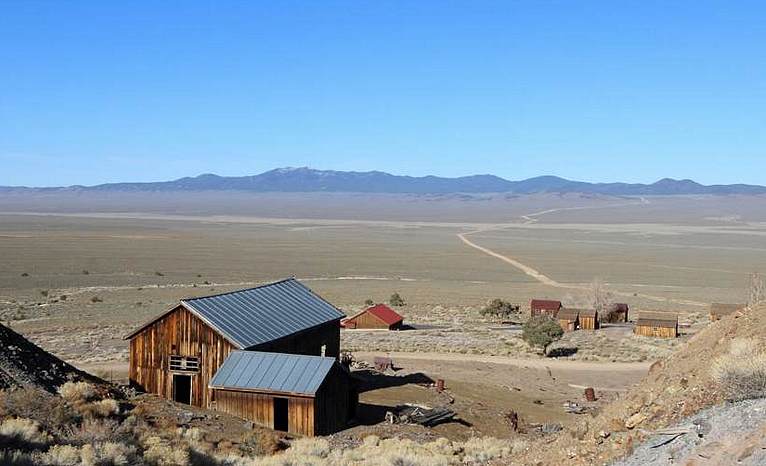 Berlin-Ichthyosaur State Park is located about 170 miles from Reno, Nevada. Along with a fantastic collection of rare and unique fossils, the park has one of Nevada's best-preserved ghost towns. Berlin was home to nearly 250 residents, including miners, who worked the Berlin Mine, which has been estimated to have produced almost one million dollars in silver.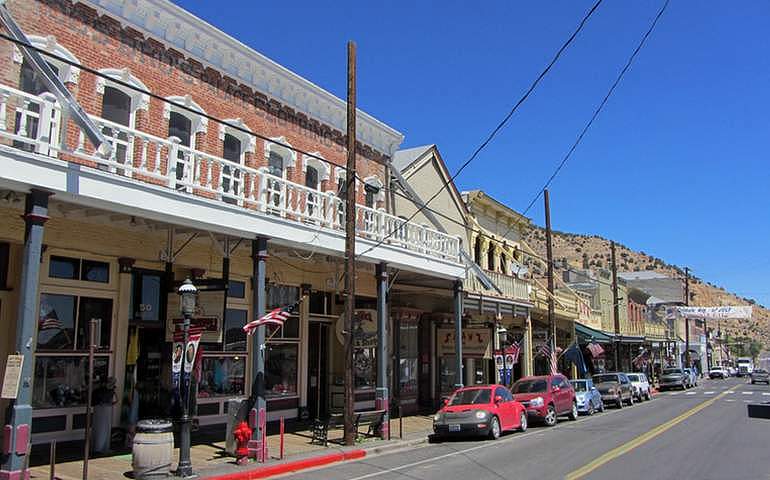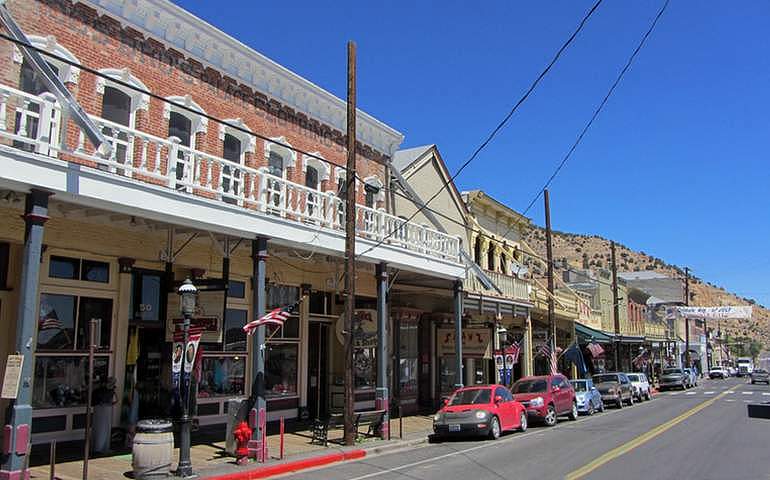 Virginia City is one of the most popular Nevada Attractions on this list. Located within easy day-trip distance of Reno, Virginia City offers board sidewalks, historic buildings, and a choice of old west saloons. Virginia & Truckee Railroad runs steam trains from Carson City to Virginia City or shorter trips from Virginia City to Gold Hill and back. Virginia City is a must-see for both locals and out-of-state visitors.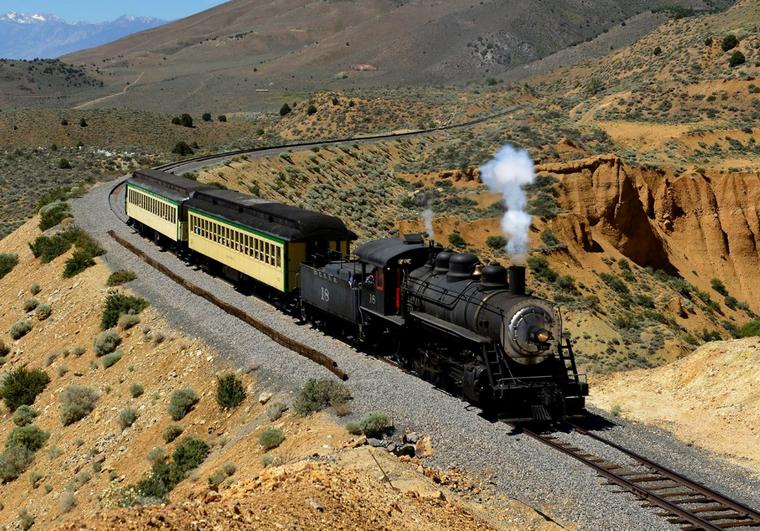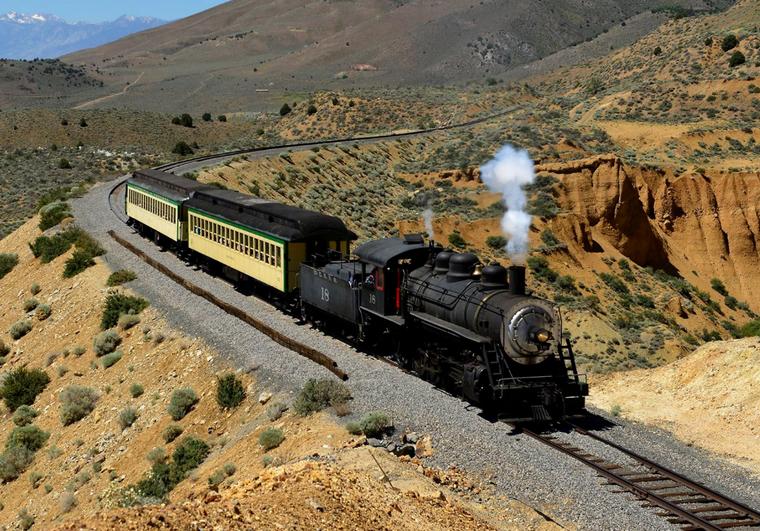 Choose from a short line or all-day train excursion. Steam trains run most summer weekends from Carson City, Nevada, to historic Virginia City. Take a journey back in time as your train travels along the original route to the Comstock mines in the hills above the Carson Valley.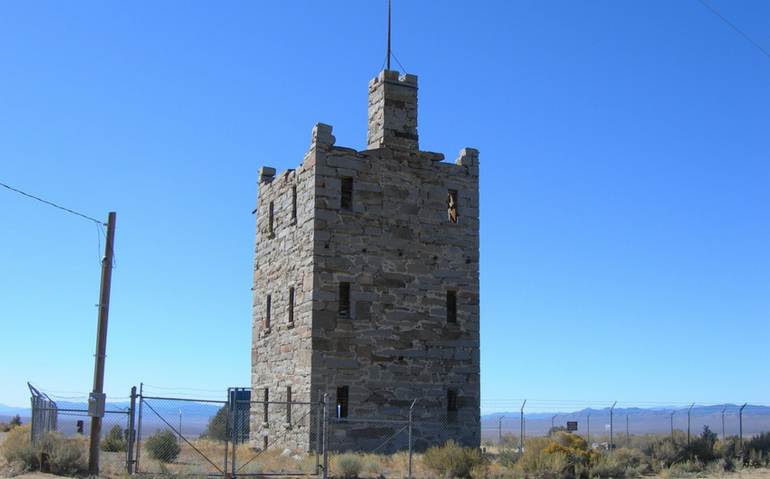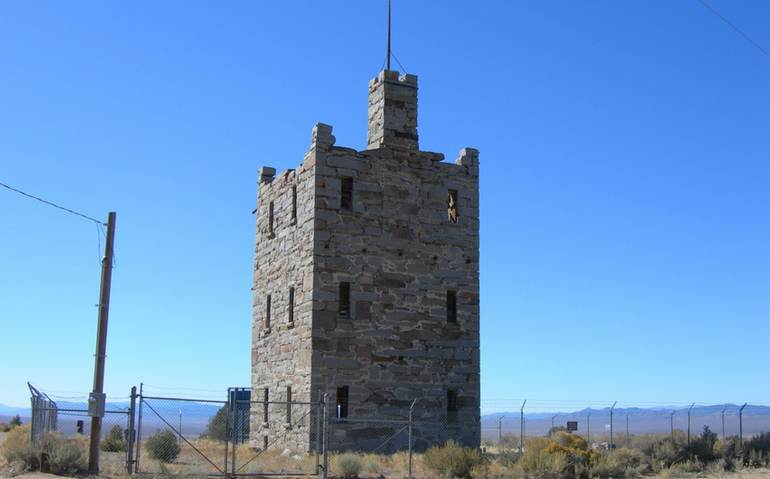 Stokes Castle overlooks the town of Austin, Nevada. The castle was only occupied for a few months before being abandoned. Built as a summer vacation house for a mining baron, the castle had three floors and a rooftop viewing area.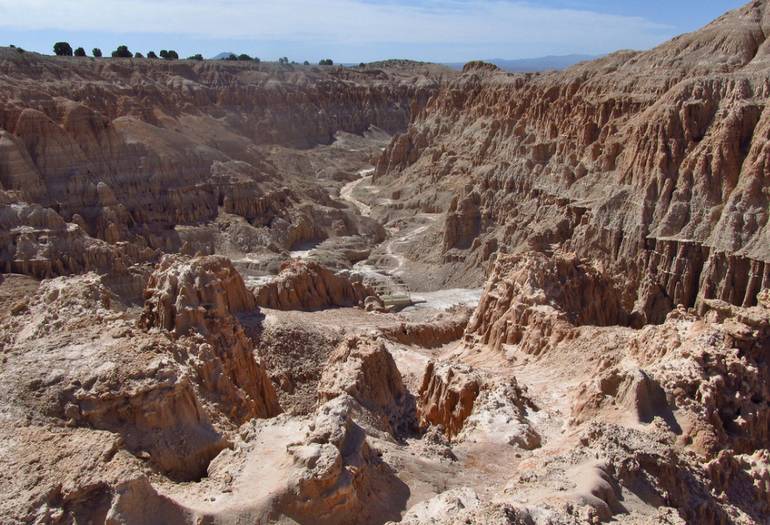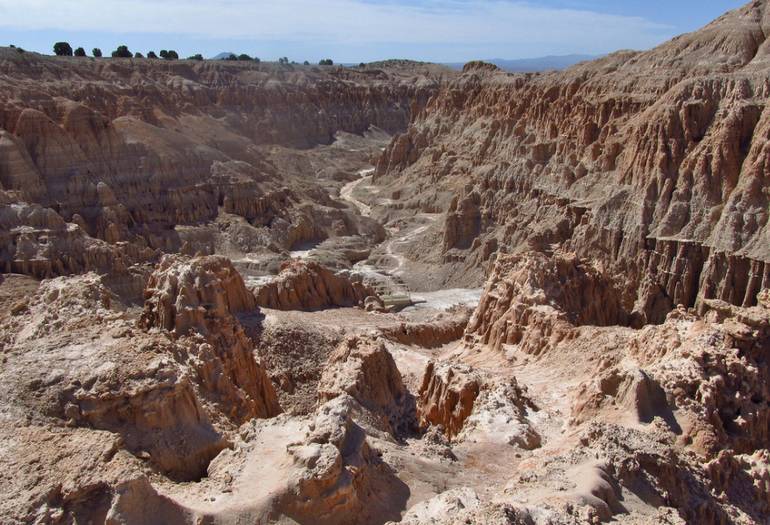 Cathedral George Park sits at an elevation of 4,800 feet and is open year-round. Sightseeing, camping, and relaxing outdoors are the park's primary activities.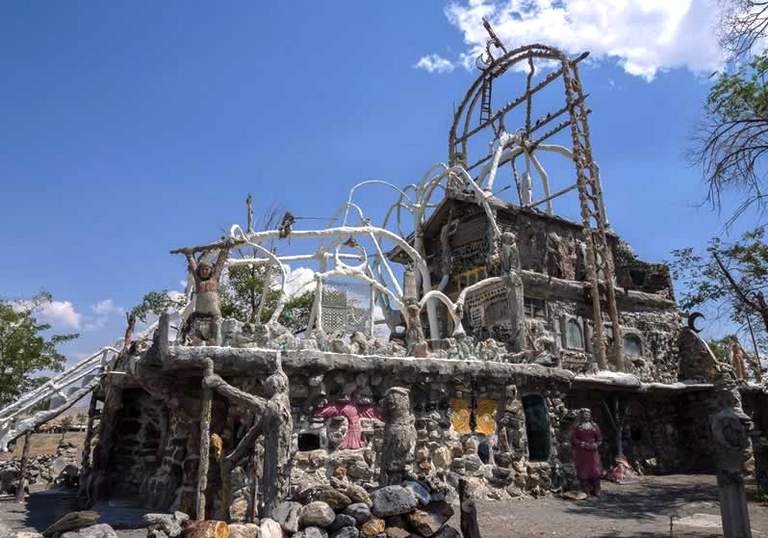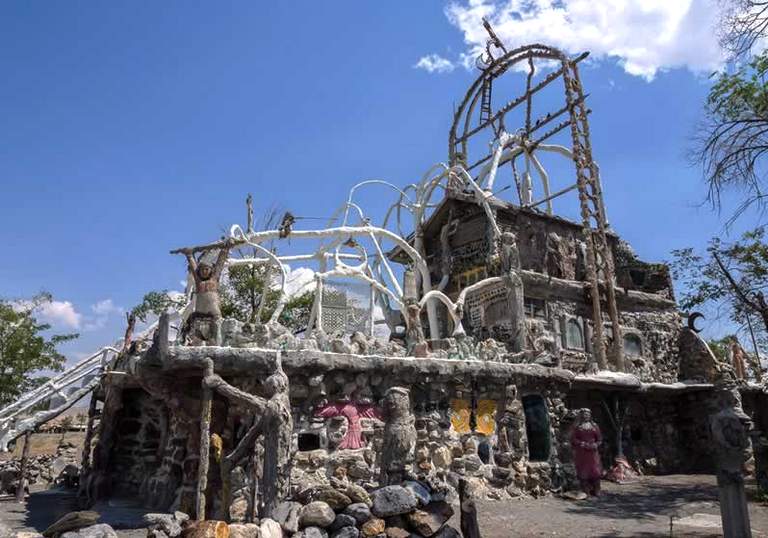 Thunder Mountain Monument was created by Frank Van Zant, AKA Chief Rolling Mountain Thunder. This unusual collection of buildings and sculptures is dedicated to the North American Indians. Thunder Mountain is designated a Nevada State Historic Site and a National Monument. Two hours from Reno along Interstate 80 in Nevada.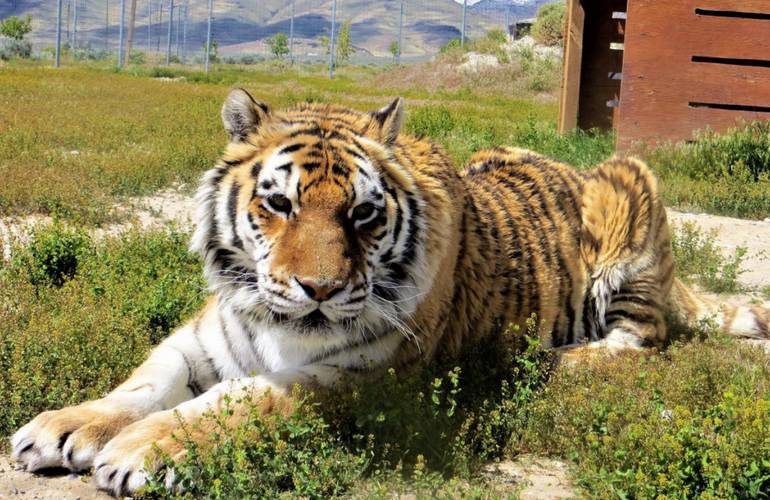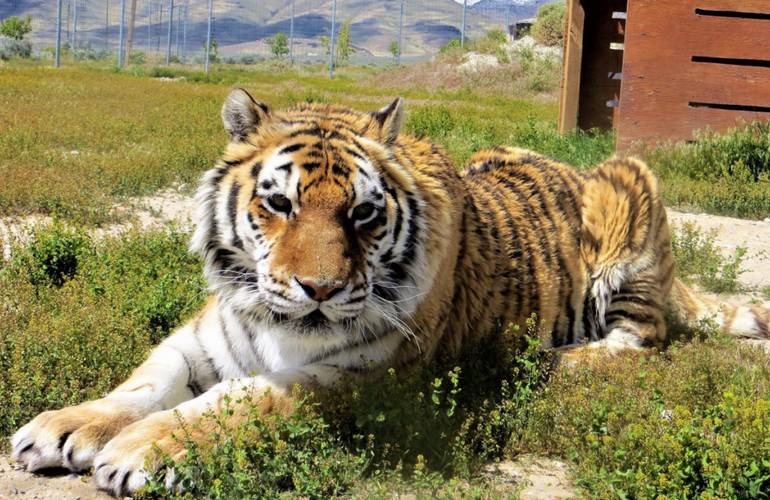 Visitors to Safe Haven Wildlife Sanctuary can view African servals, African lions, tigers, various foxes, bobcats, cougars, coyotes, and more. Safe Haven is about a 2-hour drive from Reno, Nevada.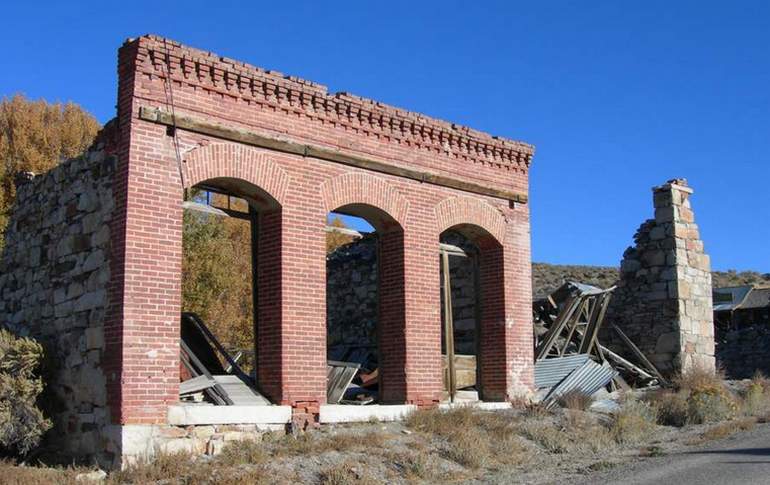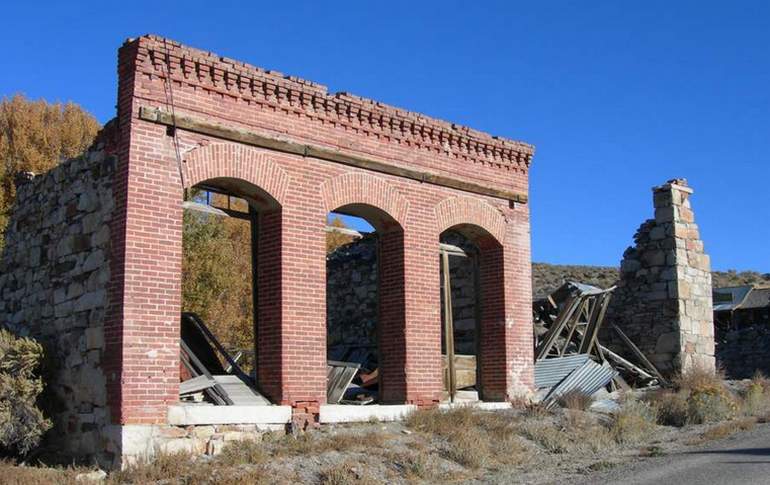 At its peak, Belmont had over 10,000 residents. Like many other towns, the city soon emptied when the mine played out. Today there are no full-time residents in Belmont but plenty of exciting things to see, including the original Nye County two-story brick courthouse. Belmont Ghost Town is 46 miles from Tonopah, Nevada.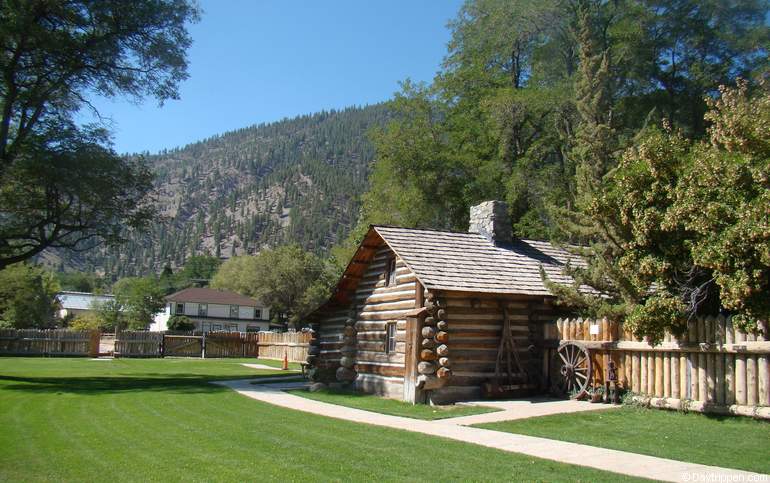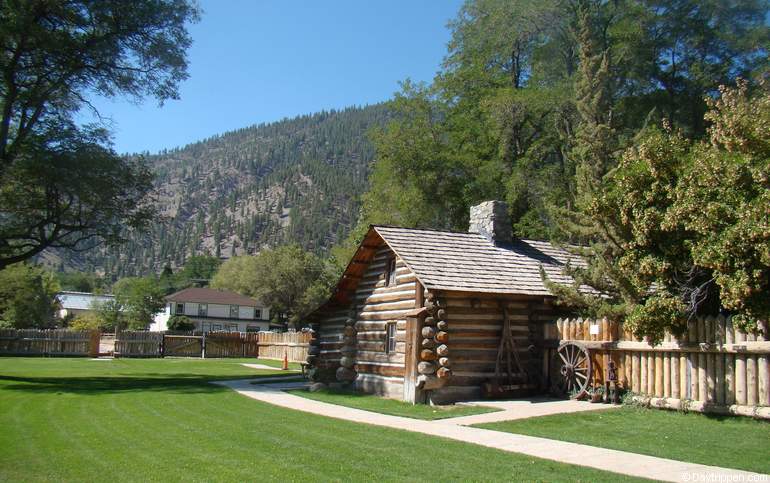 Mormon Station State Park is about a forty-mile drive from Reno, Nevada. The township of Genoa, Nevada, was first settled by Mormon pioneers. The area acted as a trading post called Mormon Station. Mormon State Park is home to a reconstructed fort with a fascinating museum. Genoa is also home to the Genoa Bar, one of the oldest Saloons in Nevada.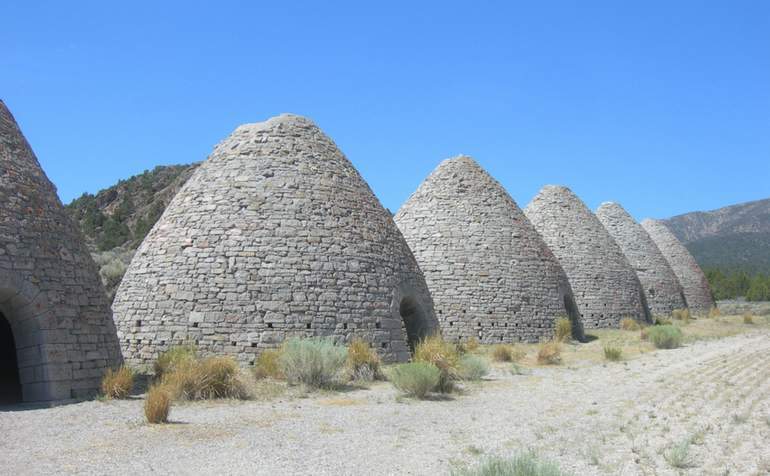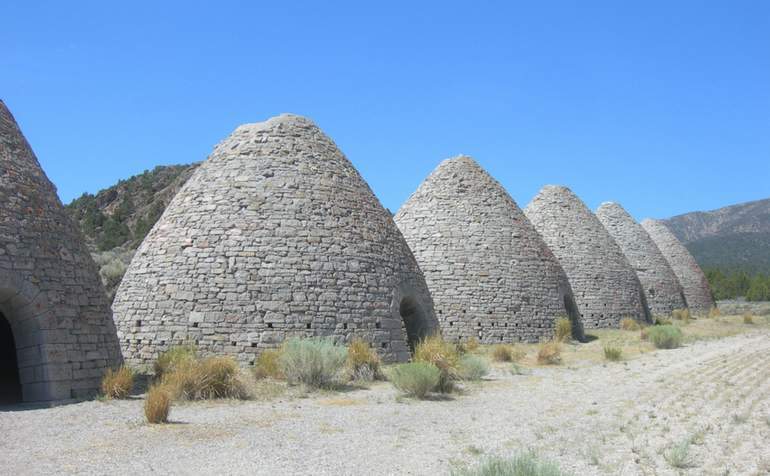 Ward Charcoal Ovens Park is about 7,000 feet, about twenty miles from Ely, Nevada. Due to the remote location of the kilns, they remain in excellent condition. Charcoal was only made here for a few years. After silver smelters were shut down in nearby Ward, there was no need for the charcoal, and the ovens were abandoned.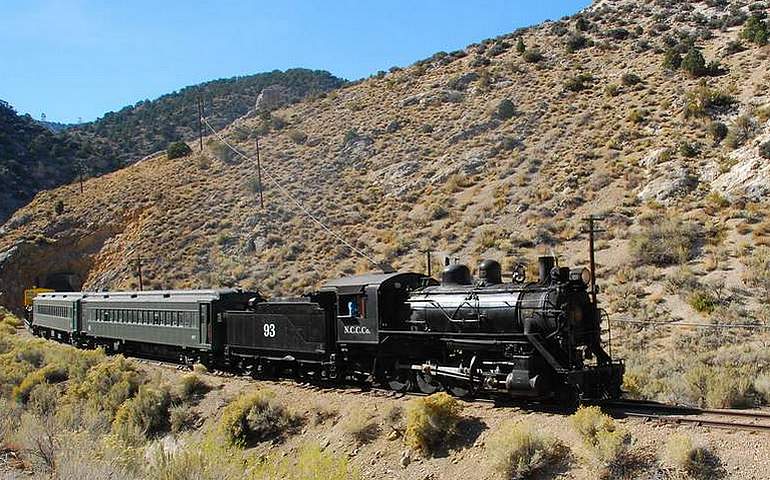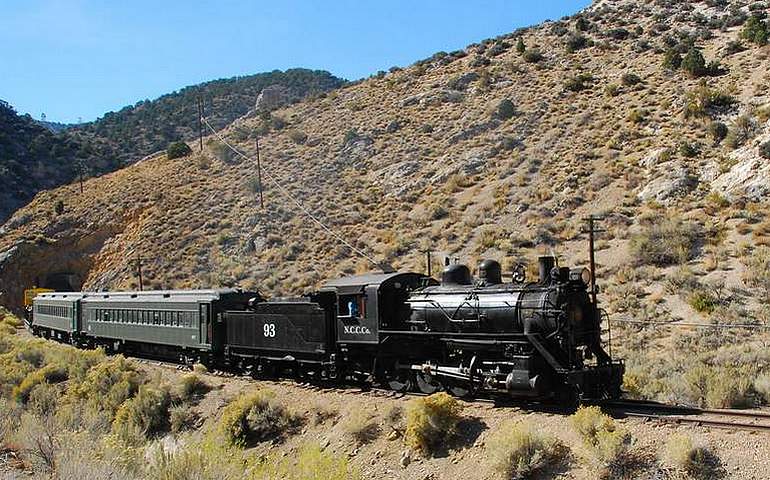 A typical visit to the Nevada Northern Railway Museum includes exploring the museum's grounds and checking out the shops. Then, it is time to hop on the train for a steam-powered adventure. Excursions are offered from April through January, with daily service between Memorial Day and September. If you are in the Las Vegas area, be sure to check out the Nevada Railway Museum in Boulder City and take a fun train excursion.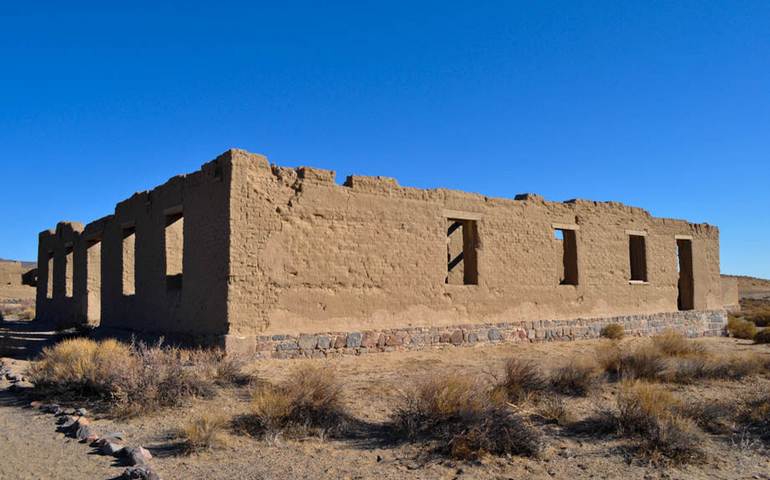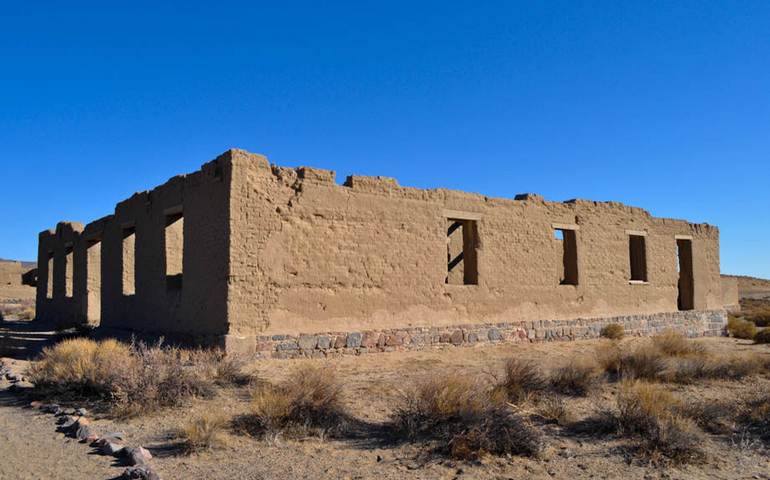 Fort Churchill is located along the Carson River, eight miles south of Silver Springs on US 95A. Fort Churchill ruins are kept in a state of arrested decay. Visitors can walk through the old fort and imagine what life was like back in the hay day of Fort Churchill. Plan a one-hour drive from Carson City, Nevada.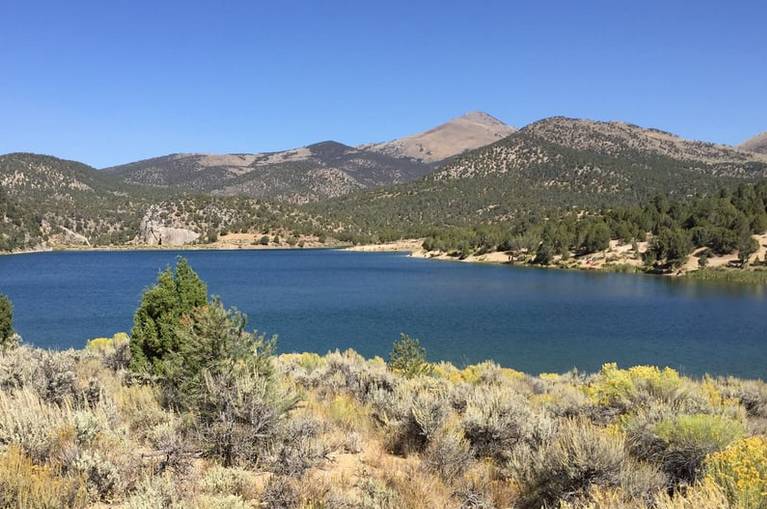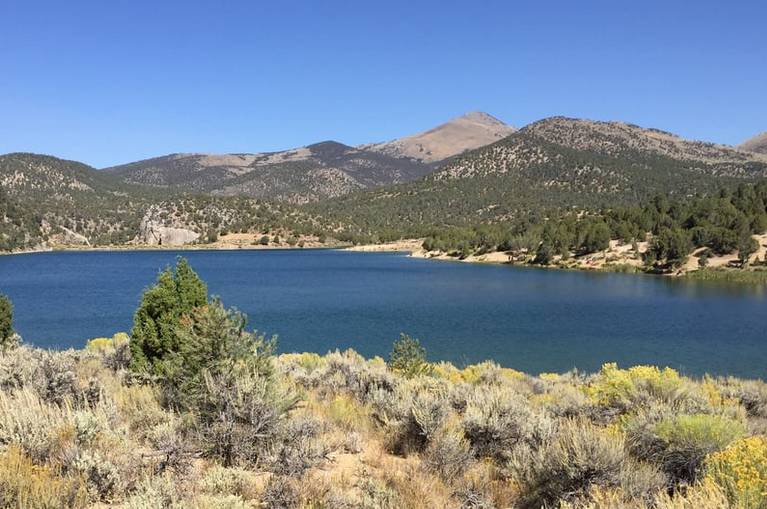 Cave Lake State Park is situated about 20 miles from the town of Ely. The lake is small but big enough to hold a native brown and stocked rainbow trout. Boats are permitted on the lake but must adhere to the speed limit; no jet skis here.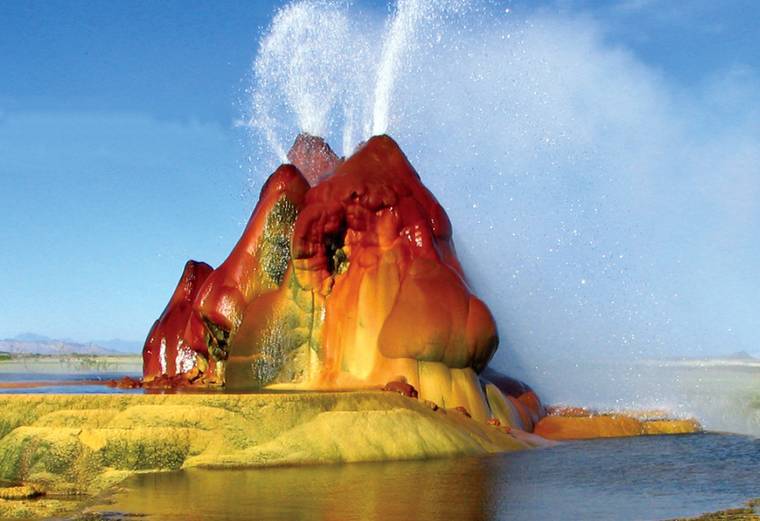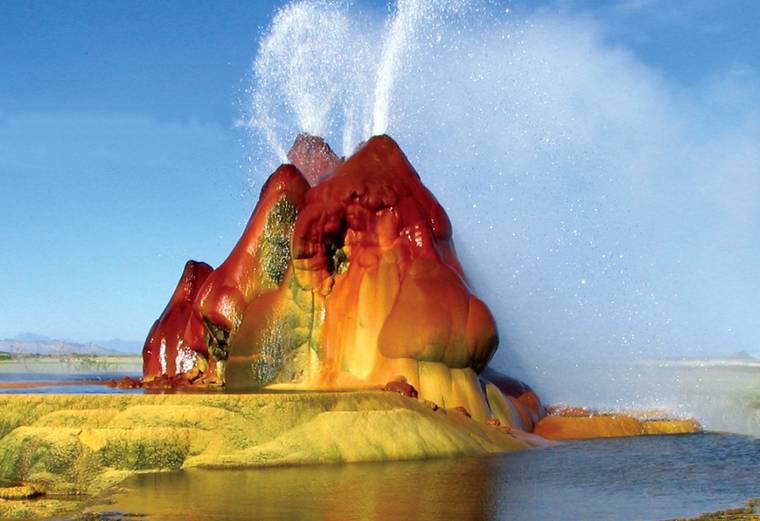 A list of fun roadside attractions along Nevada Highways. You never know what you might find out in the middle of nowhere.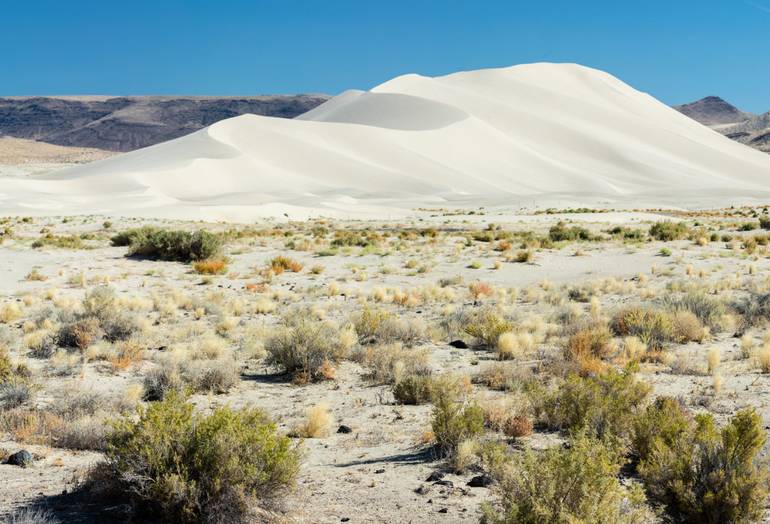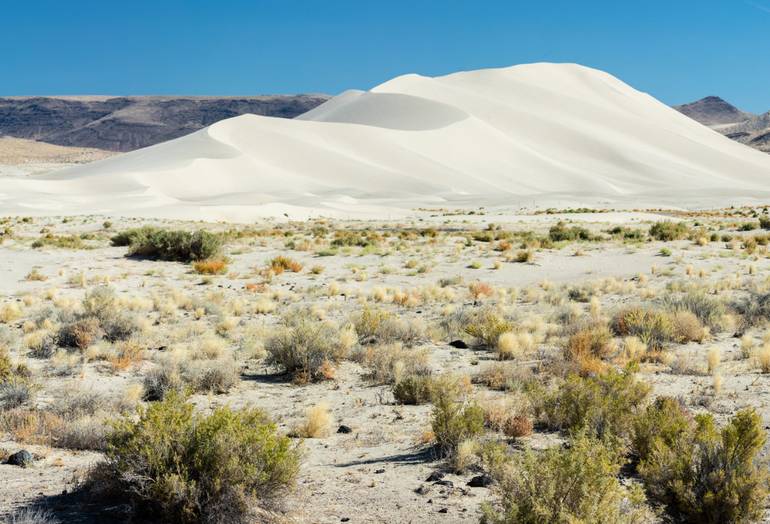 If you are looking for some off-road fun, San Mountain has got you covered (with sand.) Sand Mountain is located east of Fallon, Nevada, about 25 minutes along Highway 50 (about 100 miles east of Lake Tahoe). If you visit in the early months of the year, you can see a little snow here and there.
Gone But Not Forgotten
Unfortunately, Bonnie Springs Ranch was Closed permanently in April 2019. Travel time from the Strip is under one hour. Bonnie Springs Ranch is a roadside attraction located in Red Rock Canyon, a few miles from the Las Vegas Strip. One of the most popular attractions at the ranch is horseback rides. Bonnie Springs also has a fun train ride, western shows, and a mock ghost town. If you are traveling with kids, Bonnie Springs Ranch should be on your list of places to visit in Nevada.