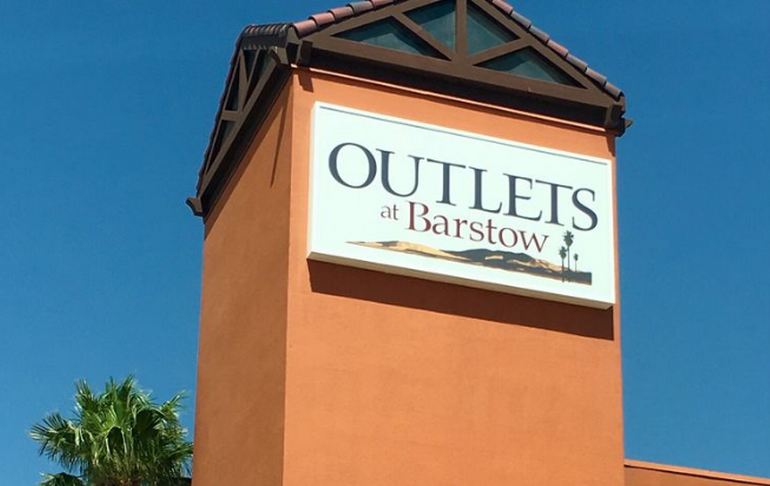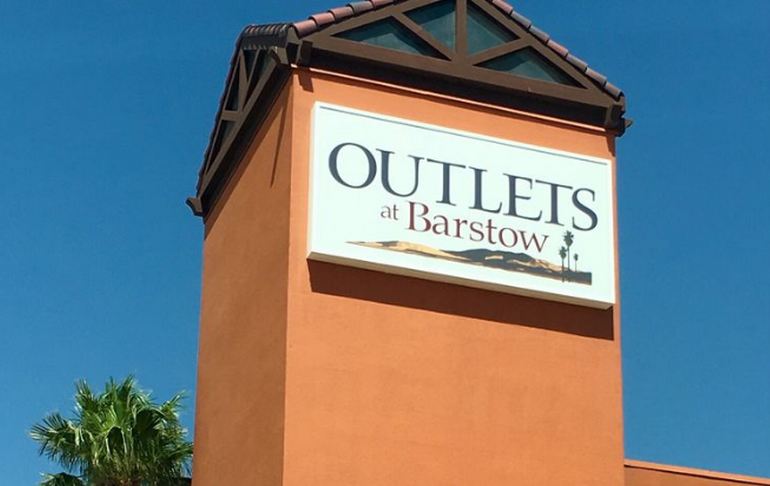 Outlets at Barstow is a popular stop for travelers between Los Angeles and Las Vegas. There are now over 30 stores at this discount shopping center that was previously named Tanger Outlet Mall. There is also a small onsite food court along with several nearby fast-food restaurants including In-N-Out Burger.
There is more than enough shopping options to keep you busy for a couple of hours and give you a break from driving. Tourist buses frequently stop at the Outlets at Barstow with the Coach outlet store attracting a large number of the passengers. Checkout lines can be long when the tour buses visit the mall.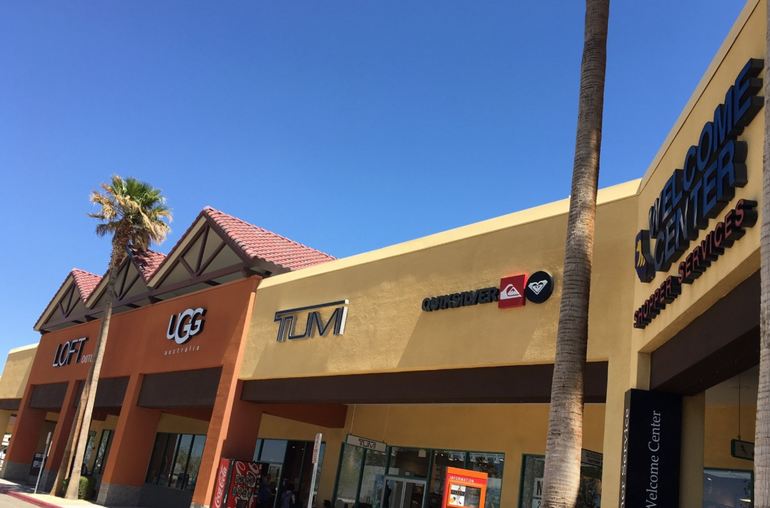 The Outlets at Barstow Stores
Barstow Outlet stores include Levi's, Coach, Gap, Nike Factory Store, Old Navy, Reebok, Bass, Tommy Hilfiger, and many more. Barstow Outlets are small compared to mega malls like Ontario Mills and Camarillo Outlets but when you consider you are out in the middle of the desert they offer a good selection of brand name stores.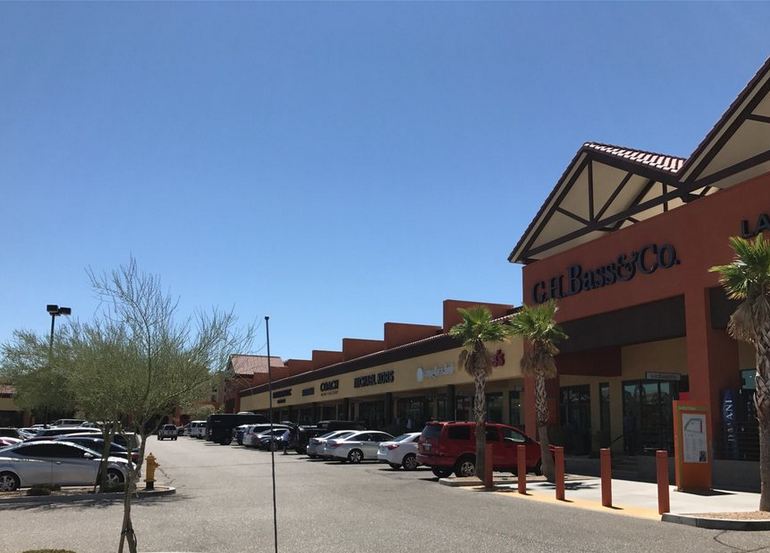 Discounts and Deals
United States military personnel with an ID and Military ID are eligible for a discount of up to 20% off at most stores. Every Tuesday Seniors can get a 10% discount at many of the stores. Finally, if you stop by the Customer Service desk you can pick up a free Elite Savings Card that provides discounts at participating stores.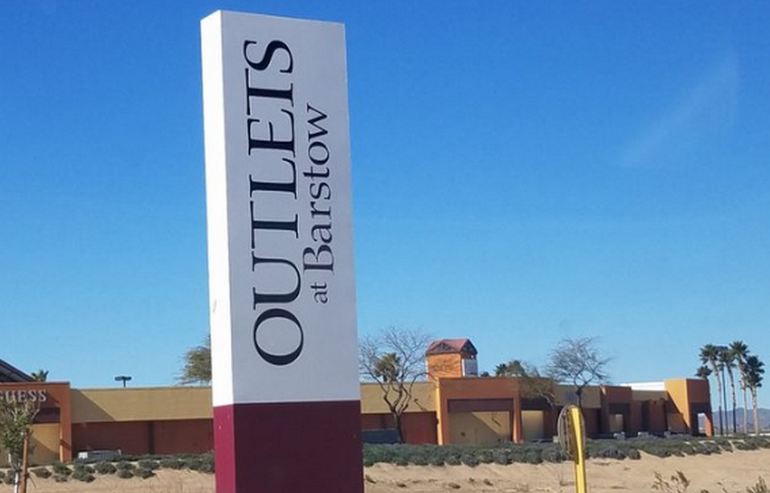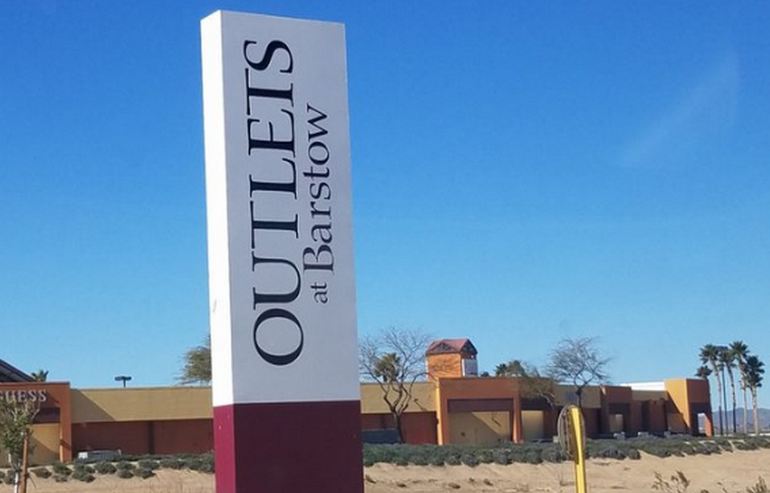 Getting To The Outlets at Barstow
The Outlet Center is very easy to find it's just off the 15 freeway before you enter Barstow coming from Los Angeles or just after Barstow coming from Las Vegas. Fill the gas tank and have a snack and do some shopping. Stop on the way to Las Vegas while you still have some money to spend or stop on the way back if you're a winner. Address 2796 Tanger Way Barstow, California.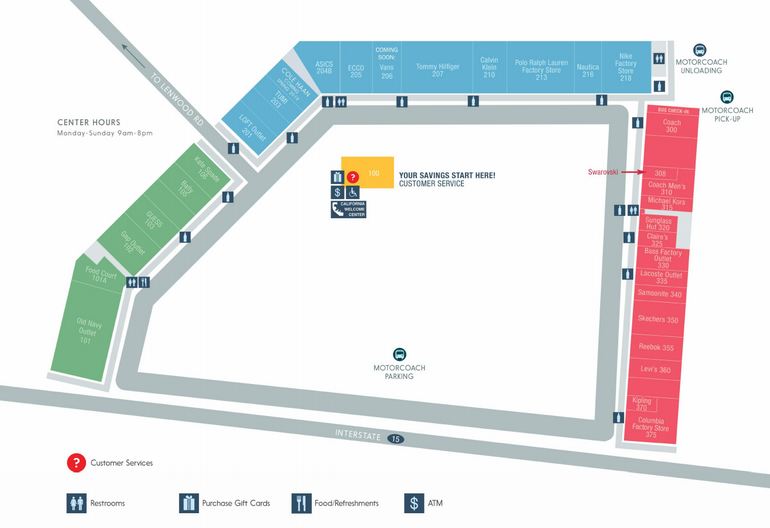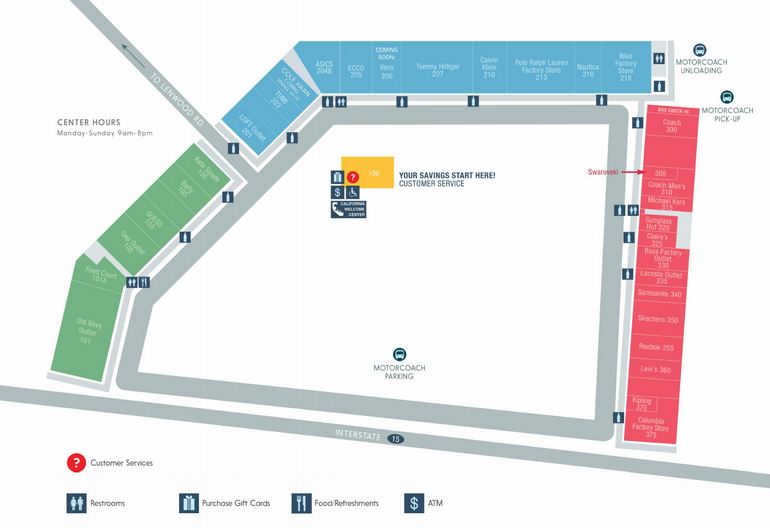 Mall Hours Sunday – Saturday 9:00 am – 8:00 pm. A California Welcome Center with maps and information about California is located at the Outlet Mall. Nearby attractions include Calico Ghost Town and Barstow Station Harvey House Museum