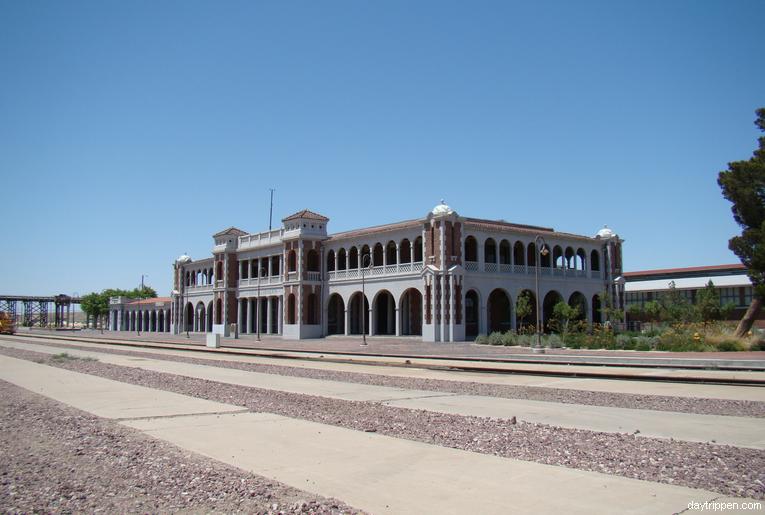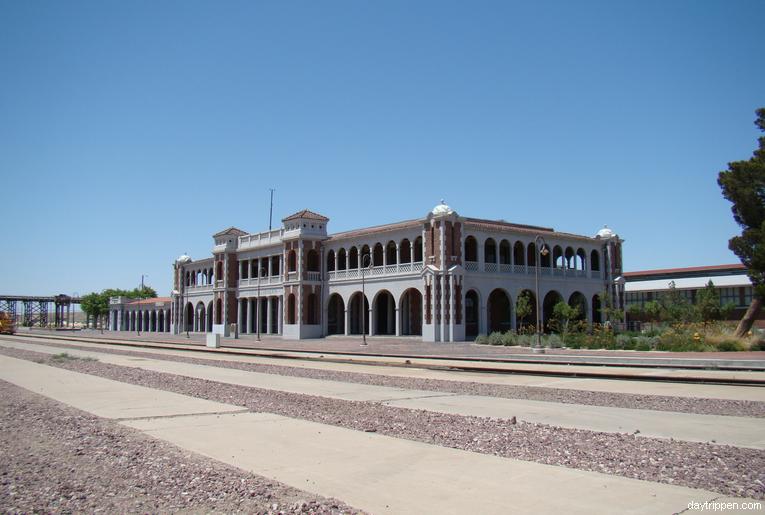 Harvey House Railroad Depot, also known as the Casa Del Desierto, sits by the railroad tracks in Barstow, California. The Barstow Railroad Depot opened in 1911 as a Santa Fee train station and Harvey House.
Before there were dining cars, trains would stop at Harvey Houses so passengers could eat or even spend the night before resuming their journey.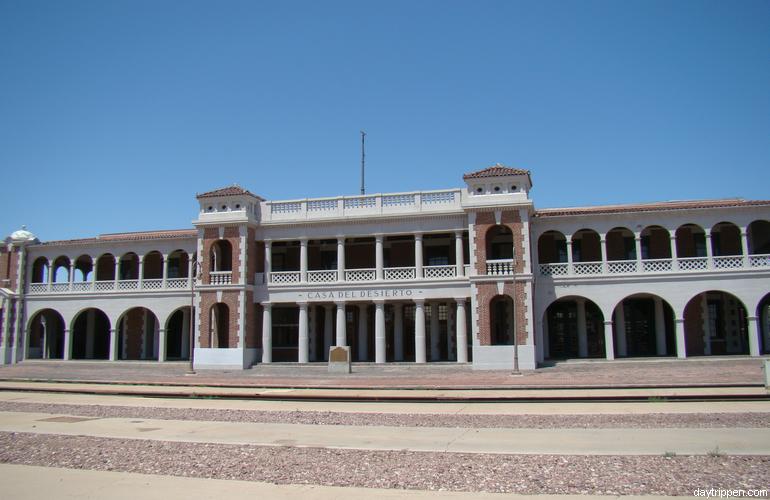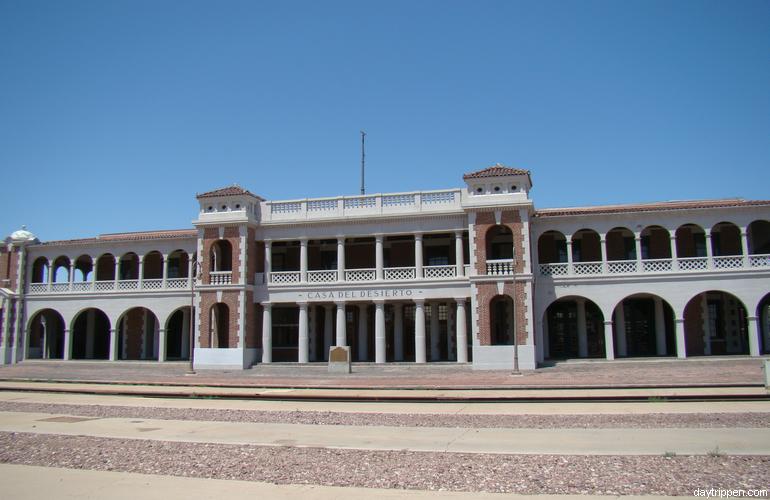 Barstow's Harvey House was equipped with a packed ballroom and not only used by train passengers but by locals for dances and social events. After Santa Fe started serving meals on trains, Casa Del Desierto declined.
Over the years, vandals stole, destroyed, and ransacked much of the station's interior. Then in 1988, the Santa Fe Railway decided to tear down the building 1988.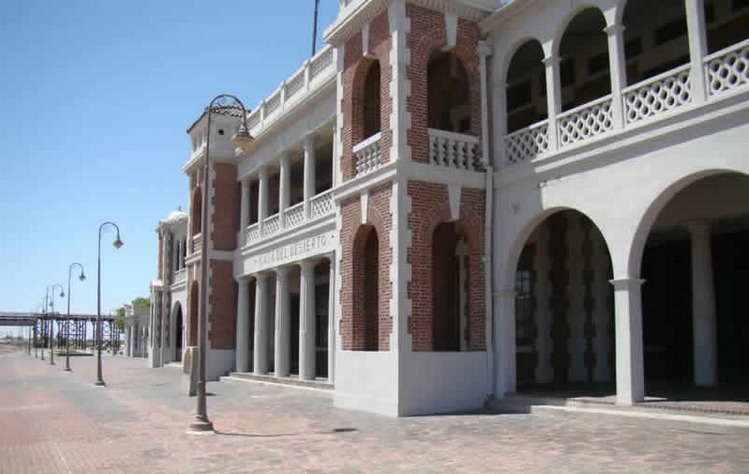 Thanks to an effort from locals, historians, and railfans, Santa Fe was persuaded to halt the depot's demolition. Restoration began in 1990; 8.3 million dollars later, the Barstow Harvey House was re-dedicated in 1999. The Harvey House Railroad Depot building is in fantastic condition and looks much like it did when it was a busy train station.
Today the Barstow Harvey House Railroad Depot is used for Greyhound and Amtrak station, the Mother Road Route 66 Museum, and the Western America Railroad Museum.
Route 66 Museum Barstow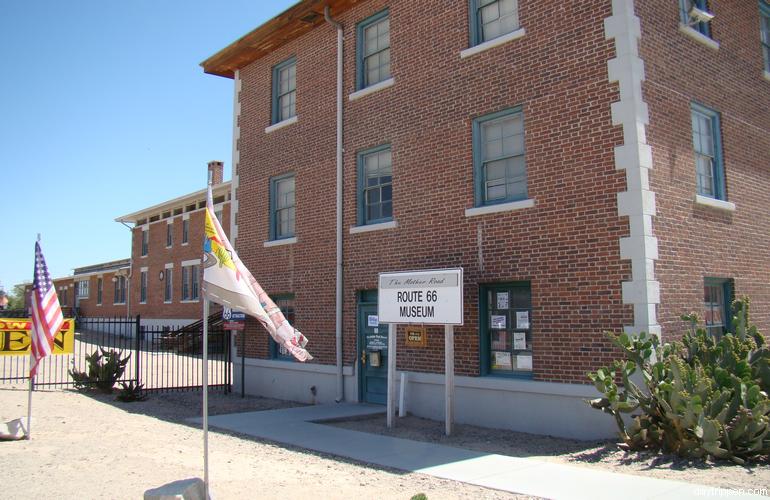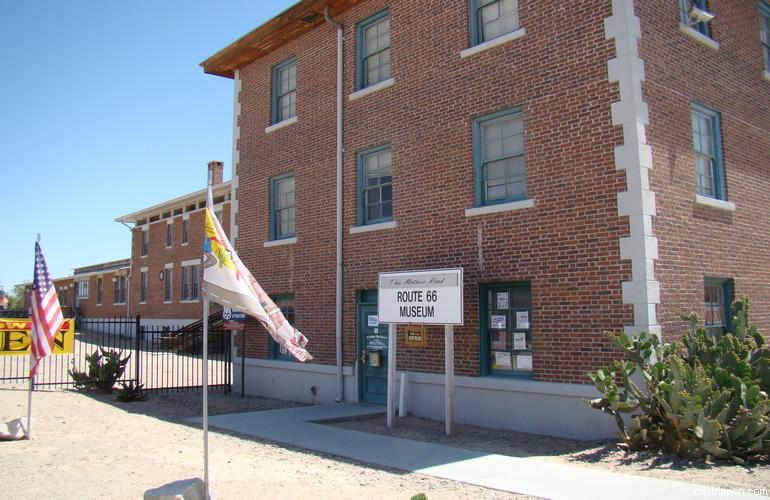 The route 66 museum is full of pictures and memorabilia about route 66 and the Harvey House. Admission is free, but donations are welcome.
Western America Railroad Museum also has free admission and is jam-packed with information about Casa Del Desierto and the trains that used to stop there. Outside is a collection of rail cars, locomotives, rolling stock, and general railroad operating equipment.
Western America Railroad Museum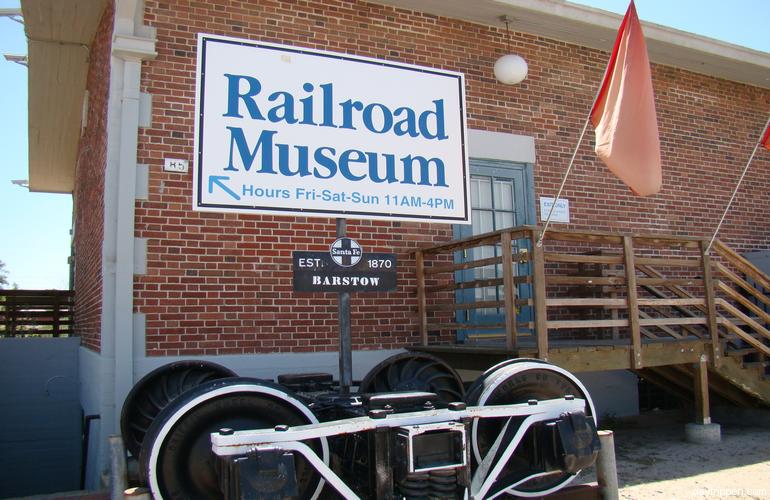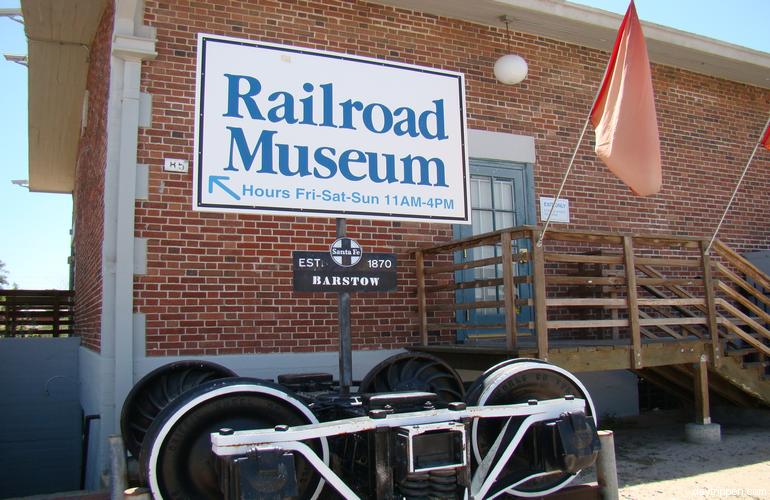 While visiting the Harvey House Railroad Depot, you will see a least a couple of enormous freight trains passing by on their way out into the Mojave Desert. Some of these trains are over a mile long.
Plan on spending at least an hour visiting Casa Del Desierto. No food or beverages are on-site, but plenty of places just up the hill in Barstow. Nearby Calico Ghost Town, a restored western silver mining town, is well worth looking at while you are in the area.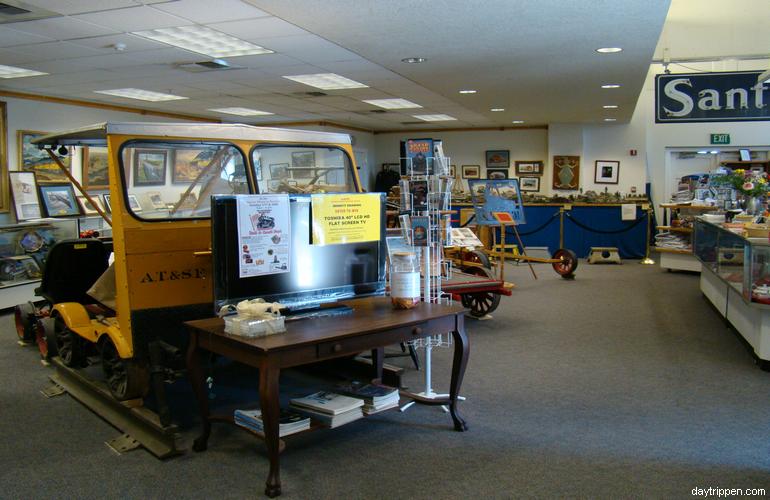 Getting to Harvey House
Harvey House Railroad Depot is defiantly worth pulling off the freeway to check out. Take Barstow Road north (toward Main Street). Turn left (west) at Main Street, go three blocks, then right (north) on 1st Avenue.
Cross the first bridge over the BNSF rail yards until you get to the Harvey House entrance on your right. From Route 66 (Main Street): Head down Main Street until 1st Avenue.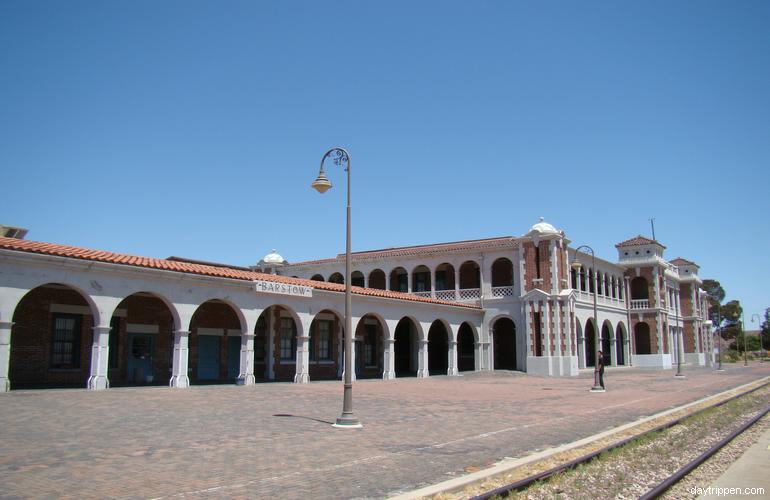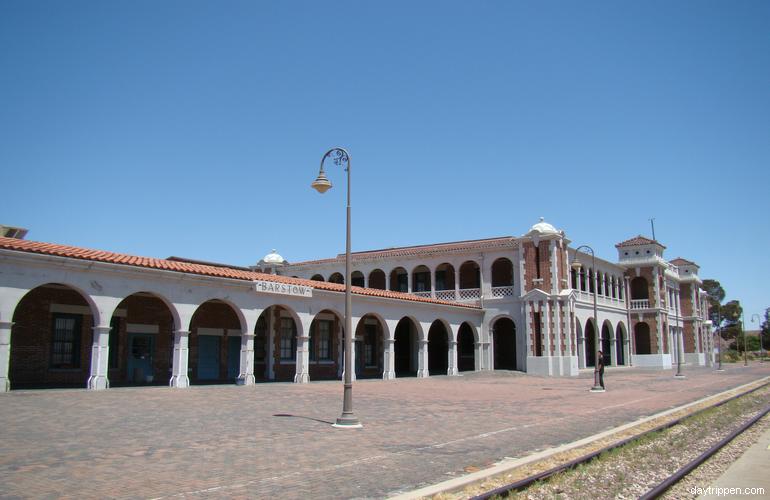 Make a right or left (north) towards the BNSF rail yards. Cross the first bridge over the BNSF rail yards until you get to the Harvey House. Barstow Harvey House Railroad Depot 685 North First Street Barstow, CA 92311 From Interstate 15/40
Take an hour's break from the busy freeway and check out this wonderful historic building if you're heading to or from Las Vegas. Nearby Barstow is the near-ghost town of Daggett, California.