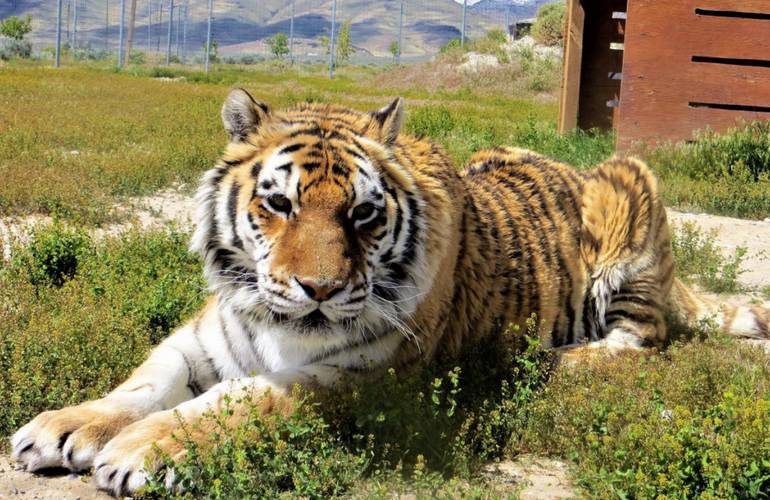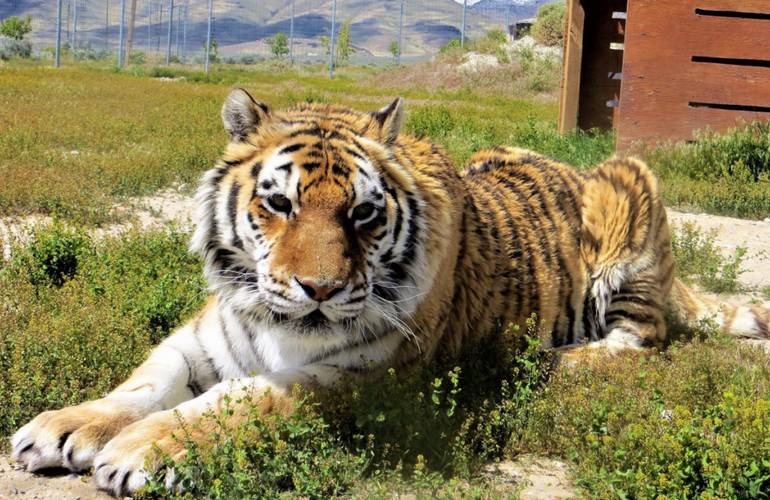 Safe Haven Wildlife Sanctuary located in Imlay, Nevada. The sanctuary was initially located nearly 2000 miles away on the outskirts of Chicago.
The rescue zoo quickly grew too large to manage on the property and made a move west to 160 acres of prime Northern Nevada real estate. It was recently expanded to 320 acres.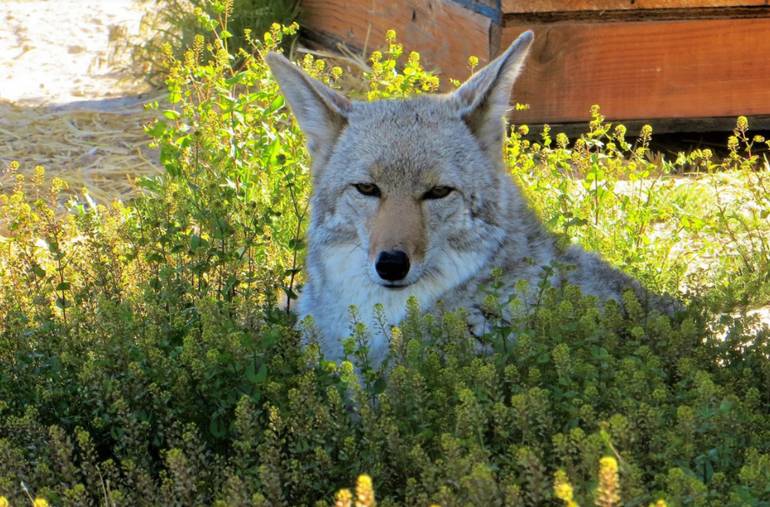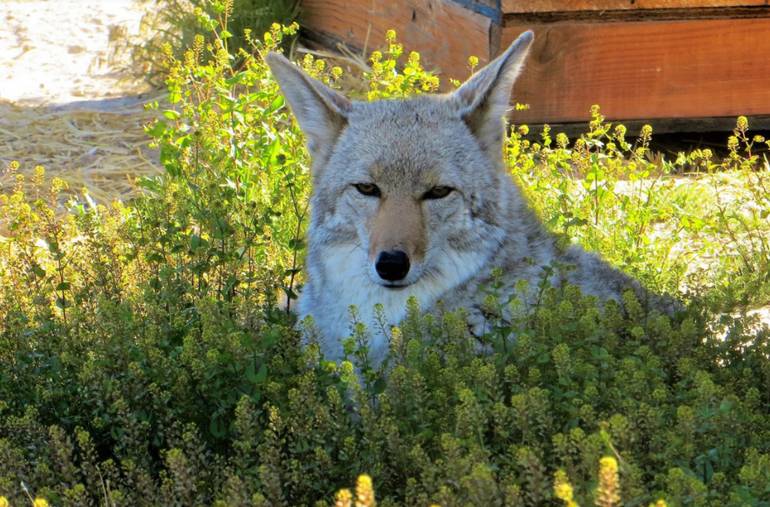 Safe Haven provides rehab, release services, permanent housing, and care for orphaned, injured, or confiscated wild animals. They respond to assistance requests from the USDA, state and local agencies, law enforcement, veterinarians, and concerned citizens.
Many of the wild residents are former exotic "pets." Several have come to Safe Haven as the result of significant rescue efforts coordinated by agencies and sanctuaries nationwide.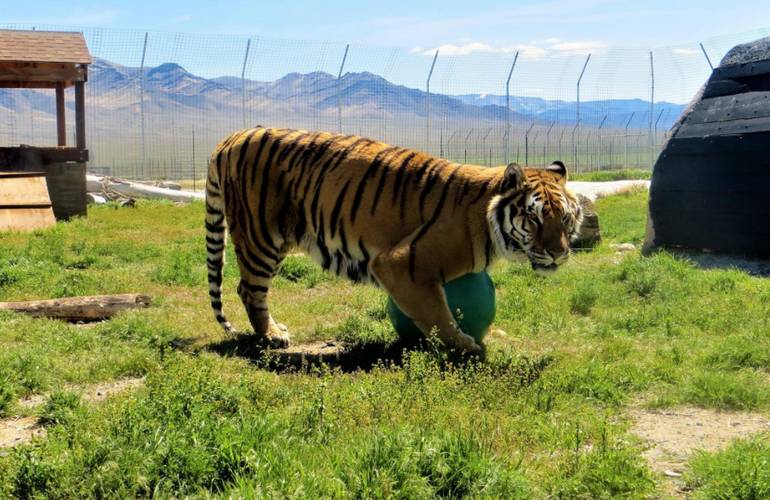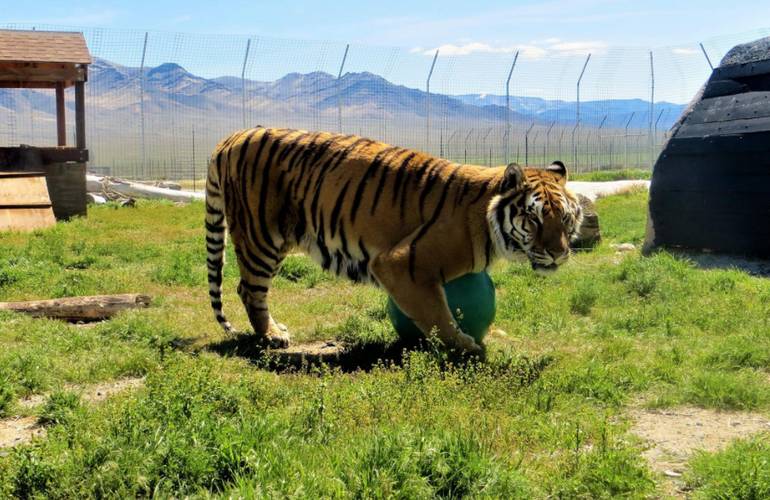 Visitors to Safe Haven Wildlife Sanctuary can view African servals, African lions, tigers, various species of foxes, bobcats, cougars, coyotes, and more.
Safe Haven is home for seven Tigers including, Gage and Sabre. This pair of Tigers came from an Ohio location that was unable to continue to care for them due to financial hardship. Tigers Gage and Sabre had been previously housed together, and Safe Haven agreed to take both and not separate these two long-time friends.
Six African Servals also can call Safe Haven their "forever home."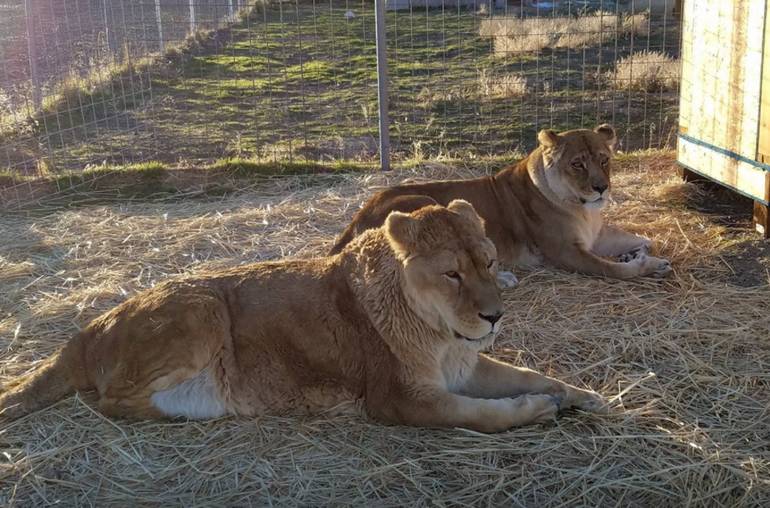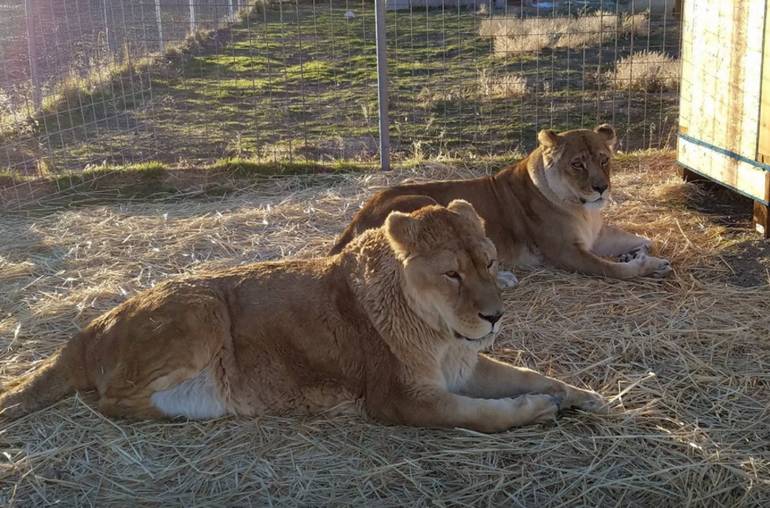 A Scottsdale, AZ resident found a family of 5 bobcats and, although well-intended, had kept them too long before surrendering them to Southwest Wildlife Conservation Center. The Bobcats were too tame to be rehabilitated and reintroduced.
Safe Haven agreed to take three of the Bobcats, and another organization would take the remaining two Bobcats. They were flown into Winnemucca Airport (just 30 minutes from Safe Haven) by a private non-profit organization, "Pilots for Paws," who generously agreed to transport them to Nevada.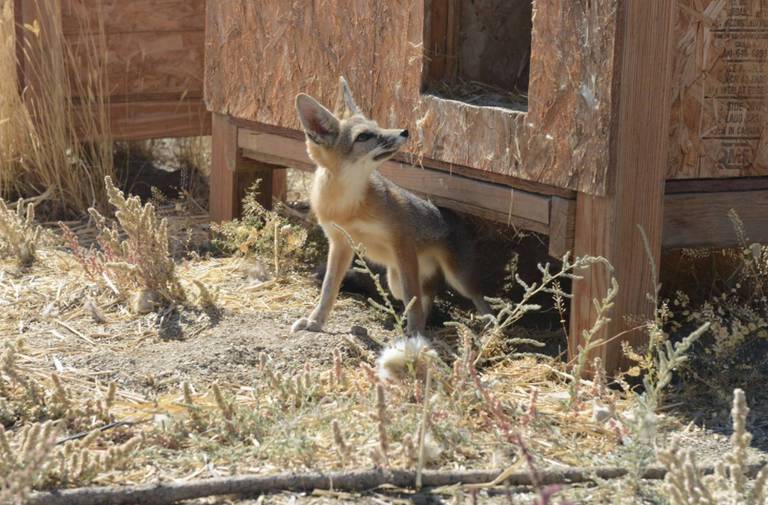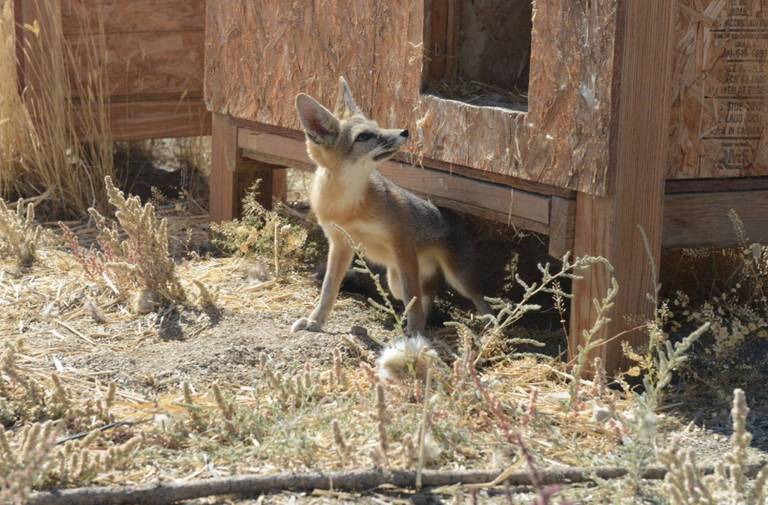 Safe Haven Wildlife Sanctuary Tours
Safe Haven conducts tours and on-site and off-site educational programs by appointment. They are open for visits seven days a week during the daylight hours. Please call or 775.538.7093 to schedule a tour. You may also schedule a visit online.
Safe Haven Wildlife Refuge Center provides wildlife rescue, veterinary care, direct contact for emergency care, referrals to other facilities, and community support and education.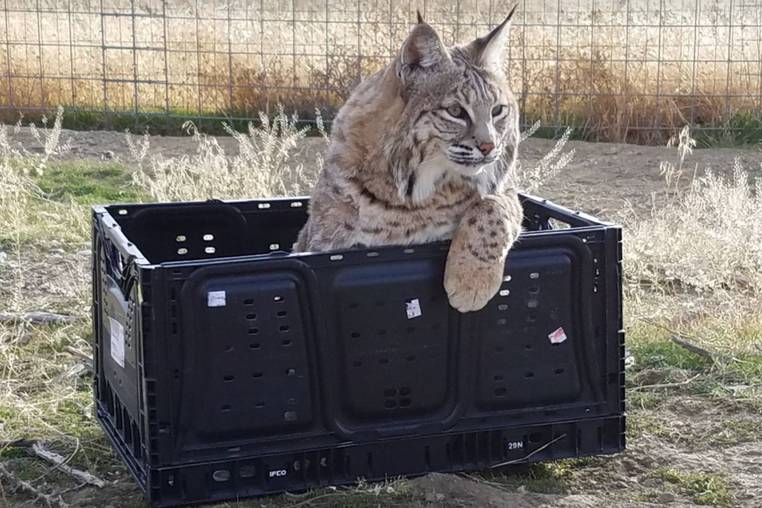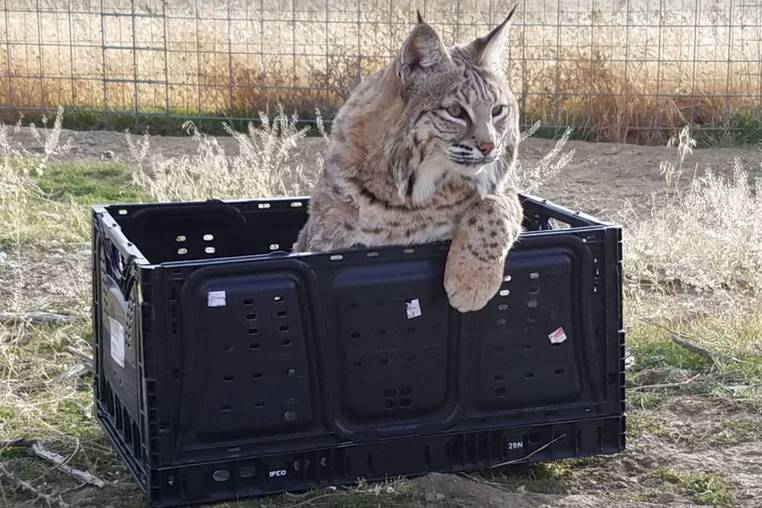 Getting To Safe Haven Wildlife Refuge
The drive from Reno is about two hours, but it's well worth the time invested. While in town, check out Thunder Mountain Park, built by Frank Van Zant. Take the Imlay exit (exit 145) to visit Thunder Mountain Historic Site and Park.
The nearest town with lodging, food, and gas is Winnemucca 34 miles northeast of Imlay. Mill City, five miles away, does have a large Travel Centers of America truck stop that offers food and lodging.