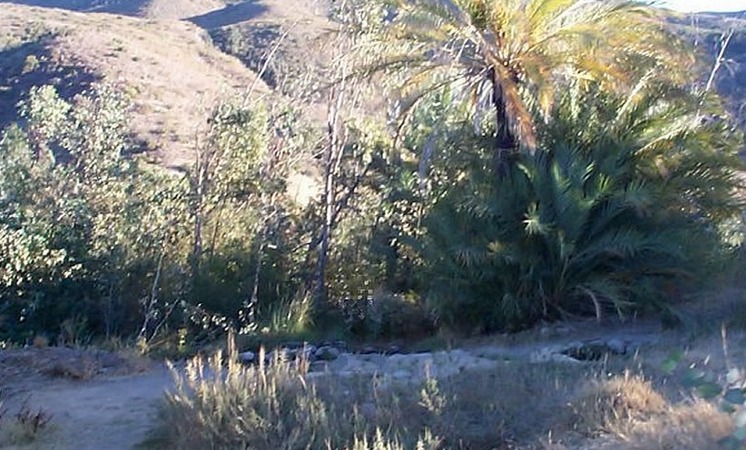 San Juan Hot Springs adjacent Highway 74 has seen better days. There is not too much left except for a couple of pools of hot steamy water. Back in the 60s and early 70s, San Juan Hot Springs was a hippie hang out. Before that, there were San Juan Capistrano Hot springs.
In the late 1800s, a commercial resort was built around San Juan Hot Springs that lasted until it was abandoned in the 1940s. The resort featured an Olympic-size swimming pool, rental cabins, hot tubs and a dance hall. All that is left of the resort is three residences and ruins of a couple of the other buildings.
As you can see from the picture below there is not too much left of the hot springs these days. In this area there used to be three small pools each one hotter than the next, the center one is filled in with rocks, the two outer pools are nearly filled in, none is suitable for a dip.
From 1980 to 1992 the Ortega Hot Springs were leased to an entrepreneur who reopened the site as a public spa. San Juan Hot Springs was back in business with redwood hot tubs and a swimming pool in the same space as the demolished old pools.
For about ten years the spa was active then the owner Russ Kiessig called it quits, and returned managing Sycamore Mineral Springs Resort near Avila Beach.
Today San Juan Hot Springs is accessible with a wilderness permit or ranger-guided tours of the geothermal site. Individuals may get a wilderness permit and five miles from Ronald A. Caspers Wilderness Park.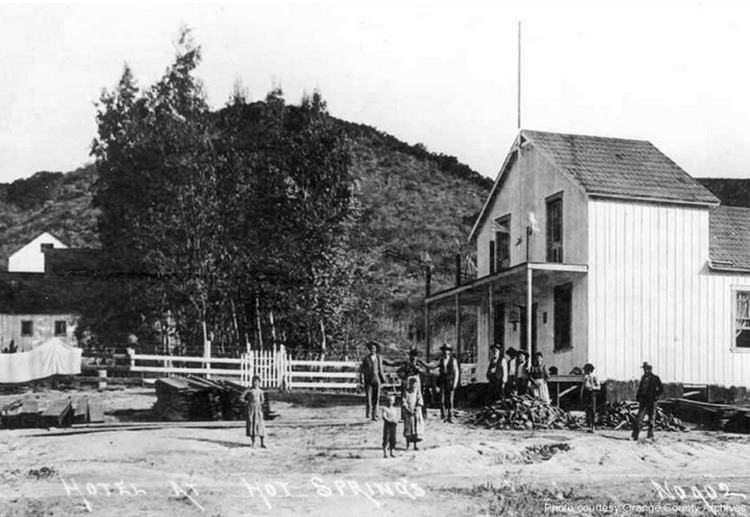 The above picture is from the 1880s and shows the hotel at Ortega Hot Springs.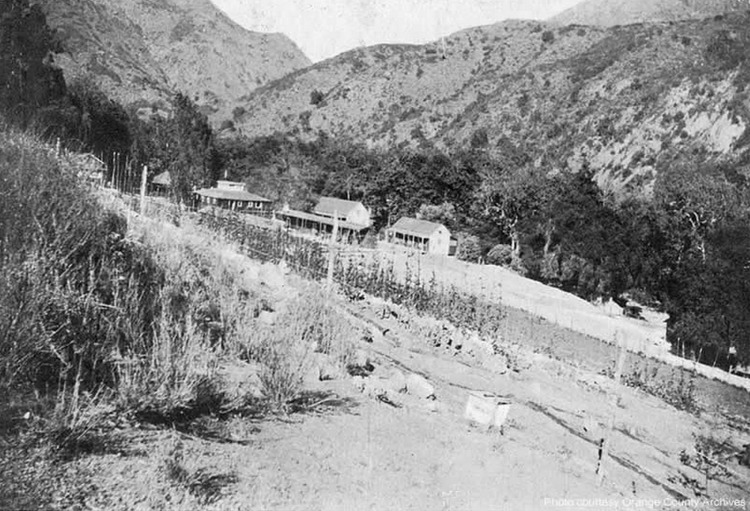 The picture above shows early buildings including the rental cabins at San Juan Hot Springs Resort.
Ortega Hot Springs is 12 miles east of San Juan Capistrano along Highway 74.
Where to Find Natural Hots Springs in California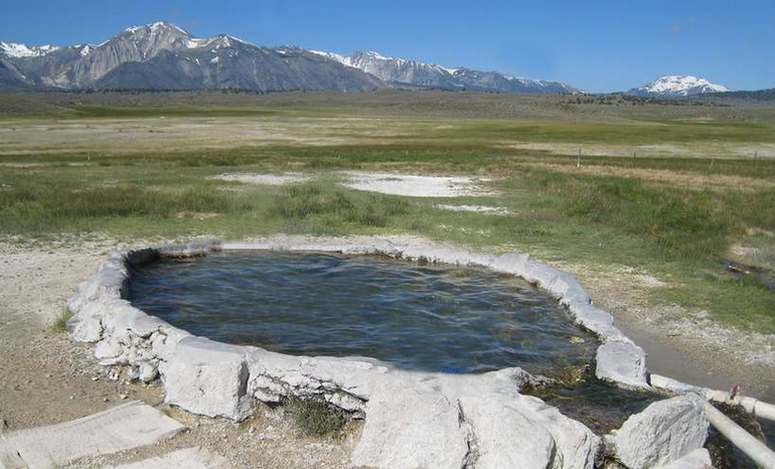 California offers adventurous travelers numerous opportunities to soak and soothe the senses.