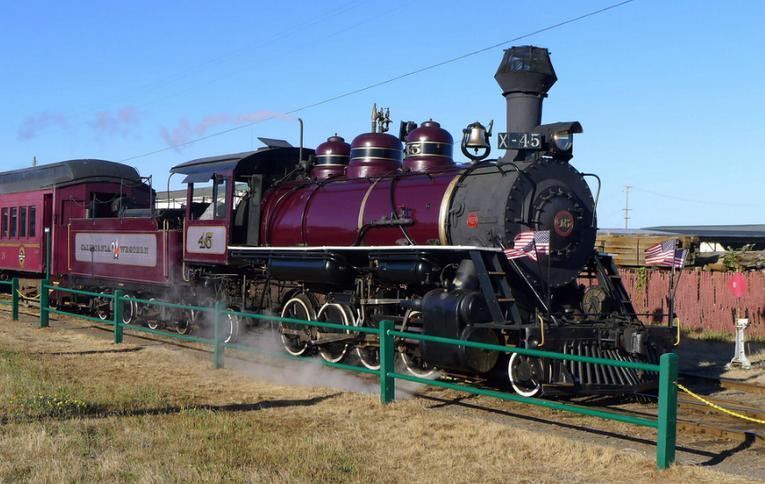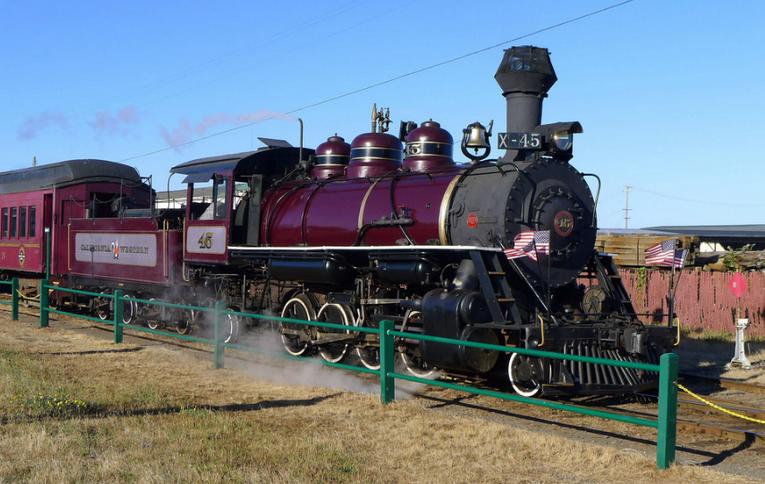 Skunk Train-Fort Bragg California
Northern California's Skunk Train at Fort Bragg is a 100-year-old train line that now operates as a tourist railway transporting thousands of visitors each year. The Skunk line runs 40 miles from Fort Bragg on the coast to Willits on US Highway 101.
The train crosses numerous bridges and travels through two tunnels on the trip to Willits. Passengers enjoy miles of beautiful Northern California scenery with views of redwood trees and the Noyo River.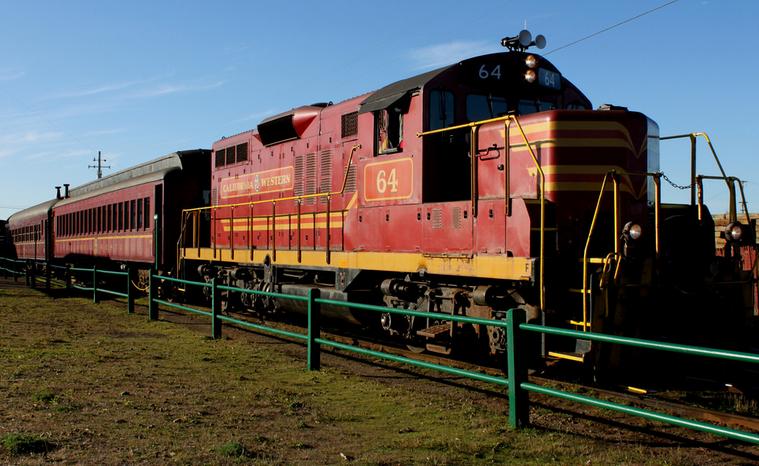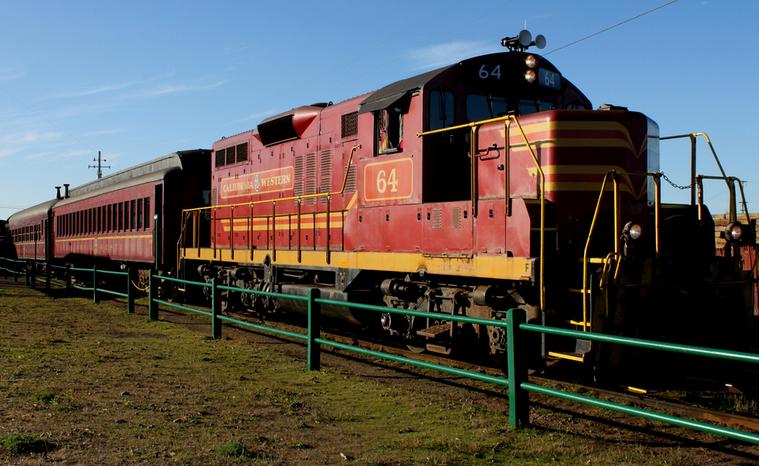 The train conductor is more than happy to talk about the history of the train while the musician walks through the cars telling jokes and singing train songs. The train trip from Fort Bragg to Willits and back takes at least four hours and is a relaxing excursion perfect for families and train fans.
The staff does their best to keep you entertained, but you will spend a lot of time looking at redwood trees. The stopover at Willits takes about an hour to take the opportunity to stretch your legs before you board the train for the trip back to Fort Bragg.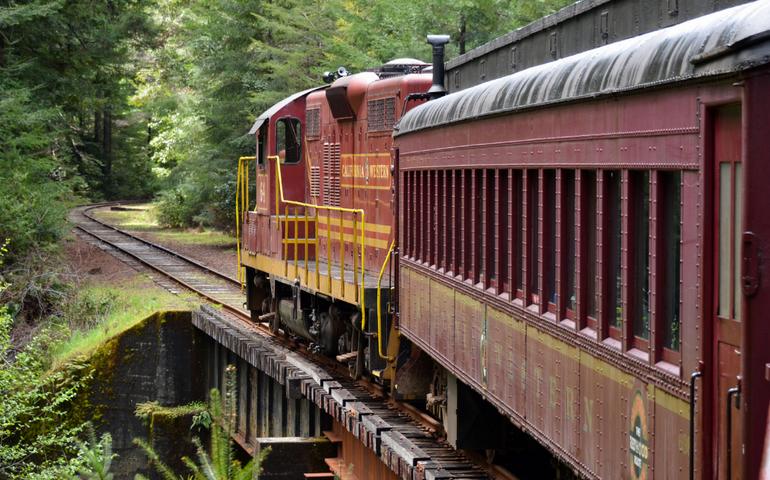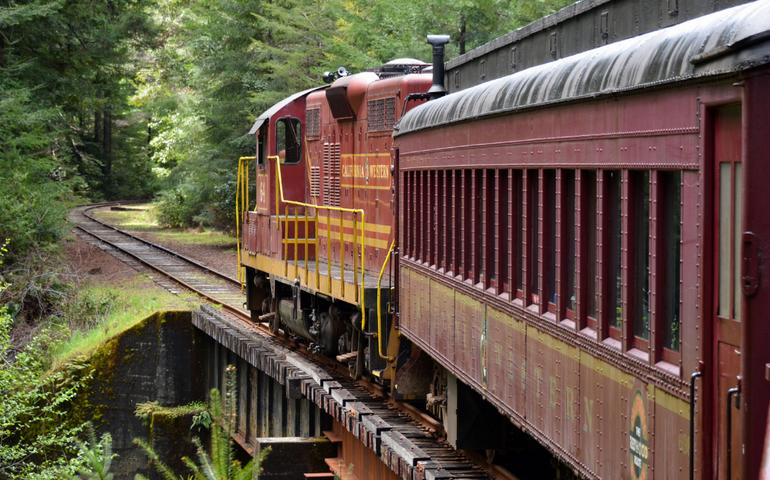 Treat yourself to this amazing train ride through the redwoods on the Northern Coast of California.
The railroad was originally built by the Fort Bragg Redwood Company as the Fort Bragg Railroad in 1885 to carry coast redwood logs from the dense forests to the lumber yard at Fort Bragg, California. The Sierra Railroad's Sierra Entertainment Group took over operations in 2003 and now calls the train "Skunk Train."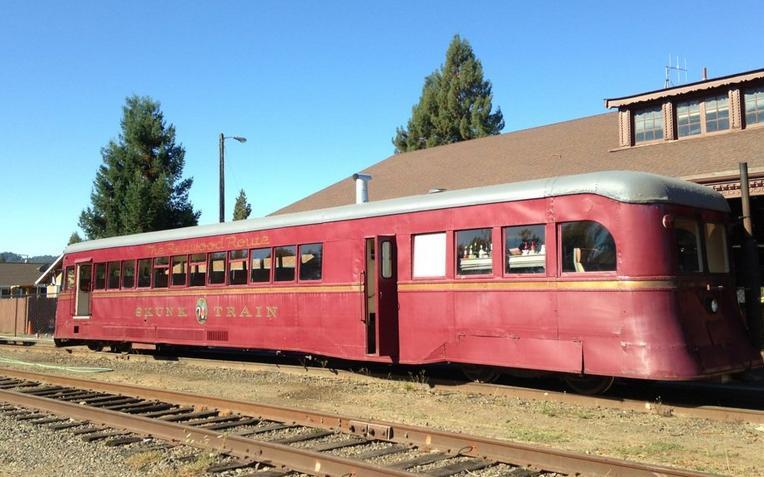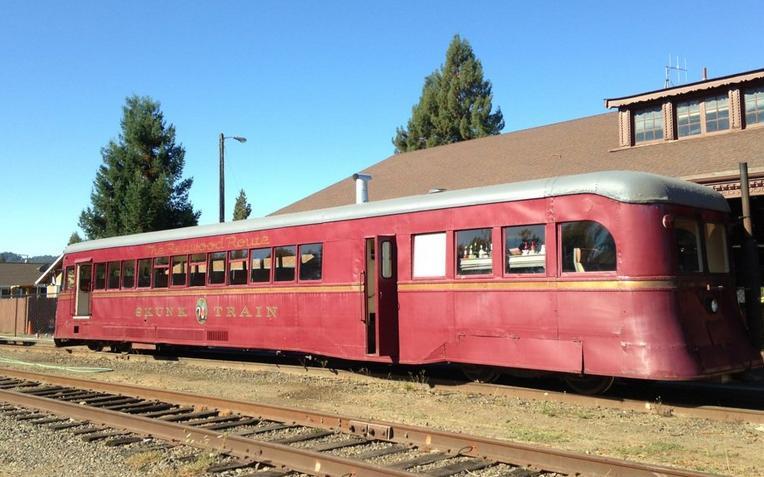 To best enjoy the train trip plan on spending a couple of days in Fort Bragg. Fort Bragg has ample hotels for overnight stays plus there are several excellent nearby State Parks perfect for camping.
The train has a concession car with all kinds of snacks and food items, sandwiches, cold drinks including wine and beer, popcorn and candy. The round trip is 42 miles from Ft Bragg to North Spur and will take up a full day. The Skunk train gets mixed reviews from boring to fantastic.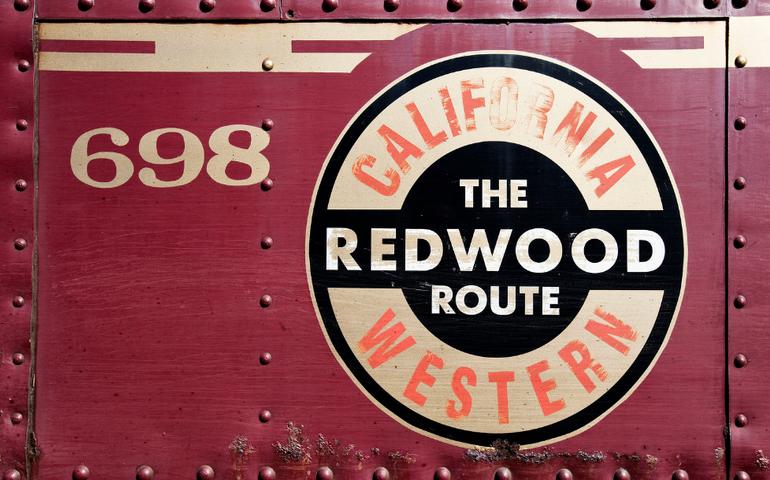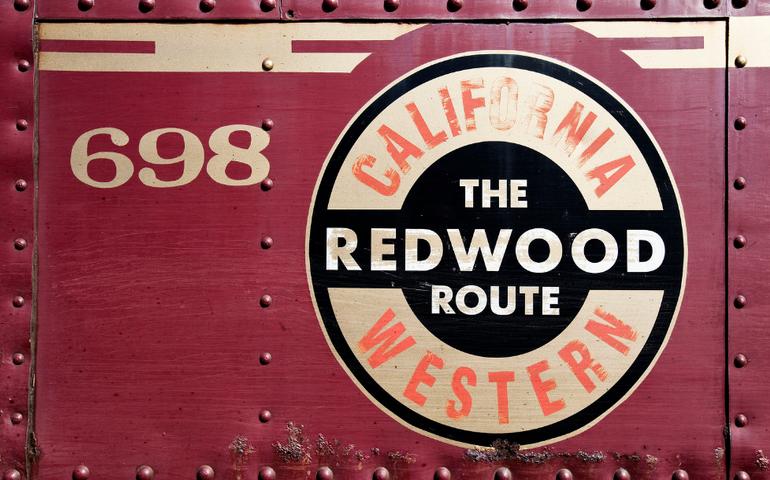 Getting to the Skunk Train
If you are looking for a fast thrill ride the train is not for you. On the other hand, if you like looking at spectacular redwood forests and fern-lined canyons. This relaxing scenic trip aboard a historic California logging train is the perfect day trip for you. Tickets and Pricing Information.
Address: 100 W Laurel St, Fort Bragg, California.