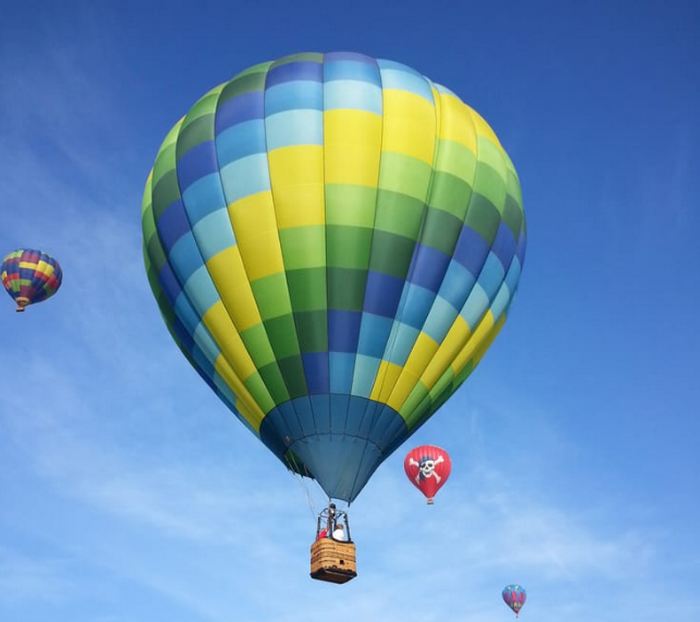 Temecula Balloon & Wine Festival is being held the first weekend in June. at Lake Skinner Recreation Area in the heart of Southern California Wine Country. This popular festival features top concerts, wine tasting, and spectacular balloon launches.
Festival activities include Friday and Saturday evening balloon glow and daily hot air balloon launches. Balloon rides must be scheduled in advance. Grape Escape Balloon Adventure is an official balloon ride operator.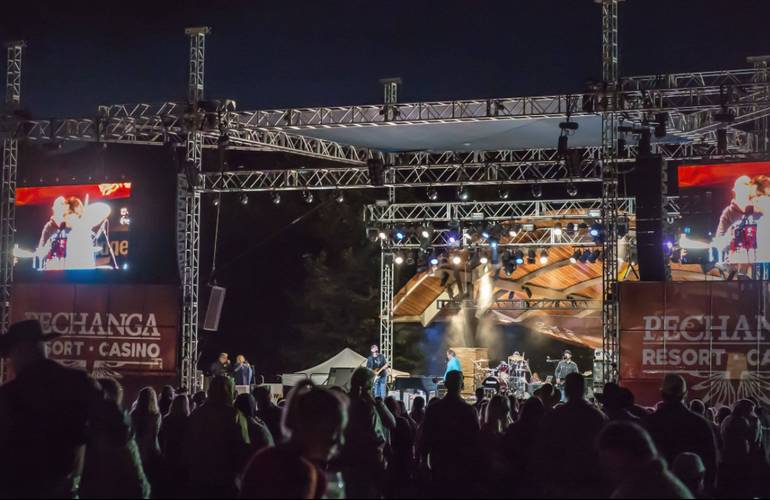 The wine festival offers live entertainment on all three days. The main stage and wine stage entertainers will be playing music and song all day long. Booths featuring arts, crafts, and souvenirs along with Temecula Valley wineries offering wine tasting.
For the younger set, a kid's fair area for visitors 14 and under includes rides, inflatable's, a rock climbing wall, a petting zoo, face painting, and other fun activities. Entrance to this is free but activities have a fee.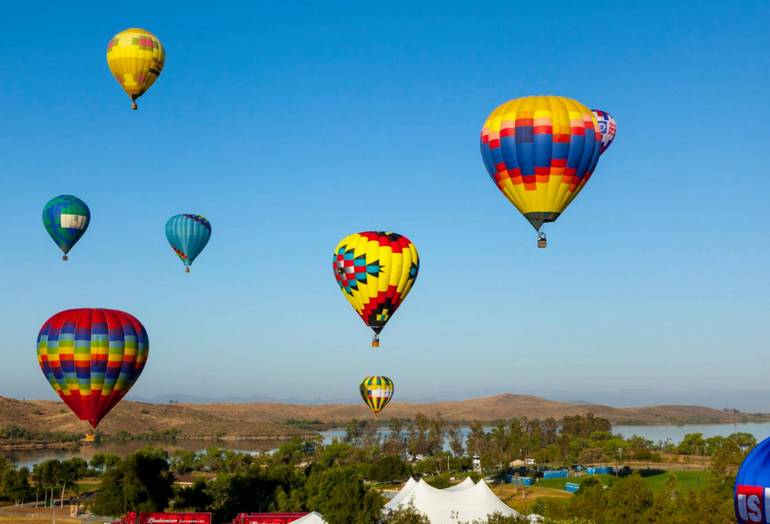 During your day of wine tasting be sure to stop by the festival food court and sample some of the culinary concoctions. A variety of food from Mexican, Greek, Chinese, Italian to Hamburgers and BBQ Tri-Tip will be served to visitors.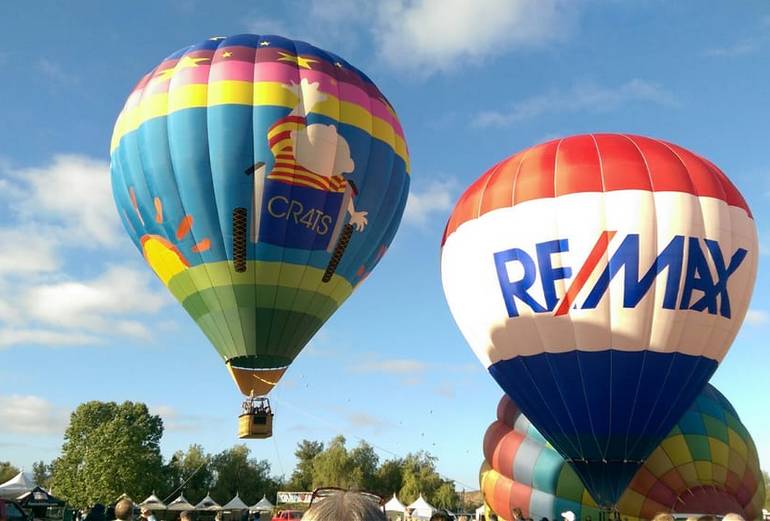 Temecula Balloon & Wine Festival Tickets
Wine tasting Friday, 3:00 pm to 9:00 pm, Saturday, 10:00 am to 9:00 pm, and Sunday, from 10:00 am to 4:00 pm. Wine tasting is an additional charge. Wine or beer tasting $2.00 per ticket.
Gate admission price Friday $30.00, Saturday $40.00, Sunday $30.00. Discount coupon can be found at Inland Empire CVS Stores. Purchase tickets online and save up to $7.00.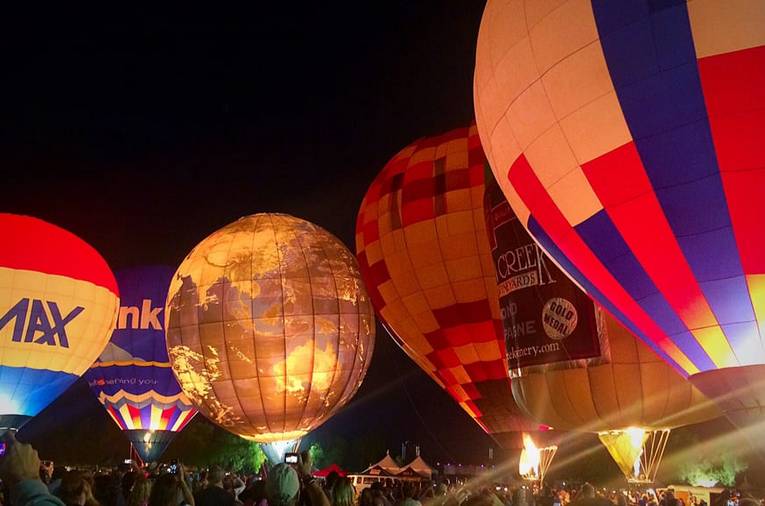 Getting to the Temecula Balloon & Wine Festival
Lake Skinner: 37701 Warren Rd., Winchester, CA 92596. From Interstate 15, Exit EAST on Rancho California Road or Winchester Road. Watch for directional signs to Lake Skinner which is approximately 10 miles east of I-15.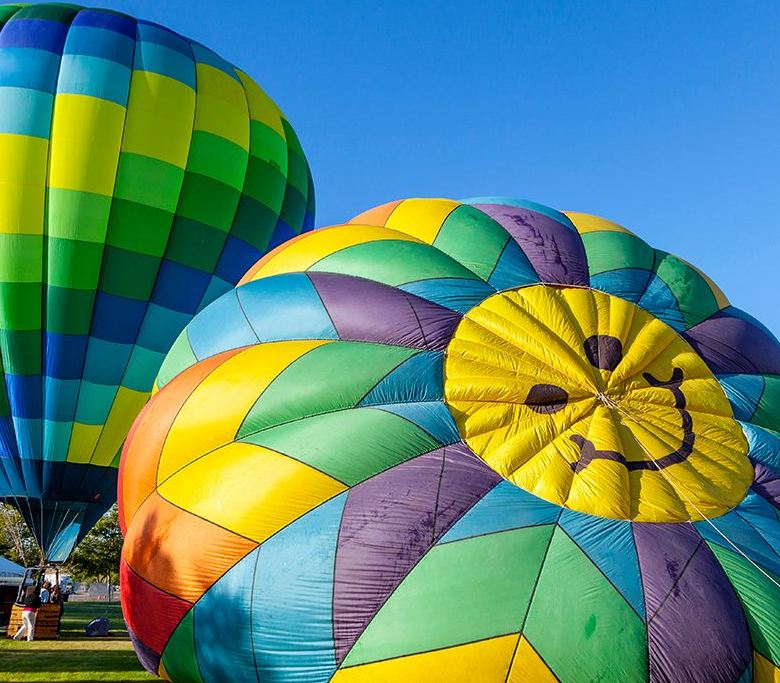 If you have exited on Rancho California Road, you will go through the beautiful Temecula Wine County and the Lake is located just past the wine country.
Location: Lake Skinner Recreation Area 37701 Warren Rd. Winchester, CA 92596. Hours: Friday – 3:00 pm to 10:00 pm. Saturday – 6:00 am to 10:00 pm. Sunday – 6:00 am to 5:00 pm.