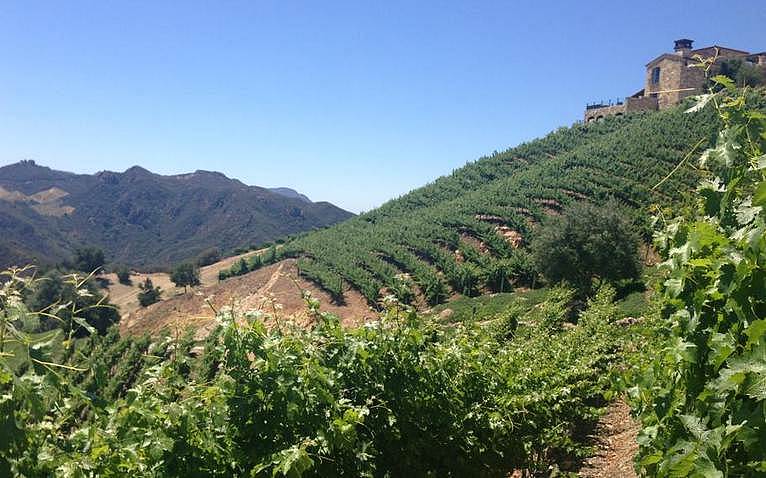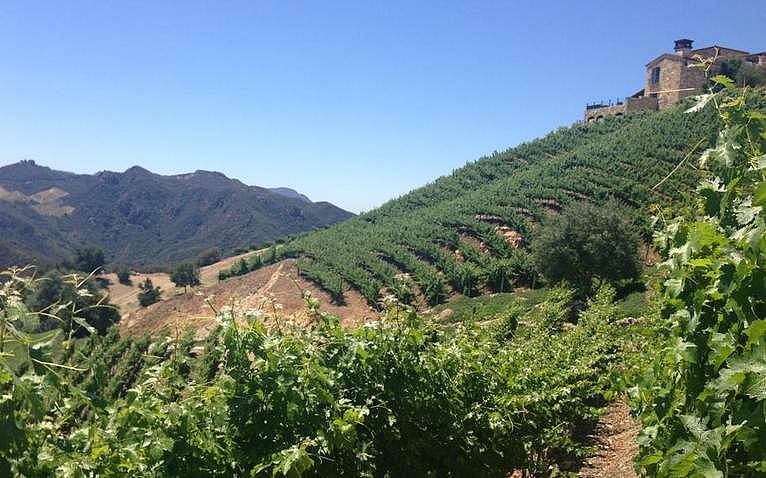 Discover the best wineries in Southern California. Tasting rooms, vineyards, wine tours from San Diego to the central coast. Southern California's most famous wine-tasting destination in the Temecula Valley. Santa Barbara's Santa Ynez Valley is another renowned region north of Los Angeles. For a quick wine tasting getaway, there are a few wineries hidden in the Santa Monica Mountains.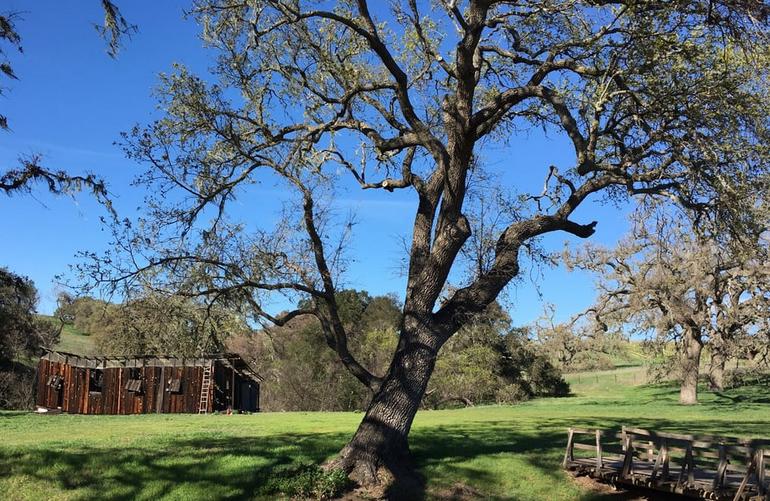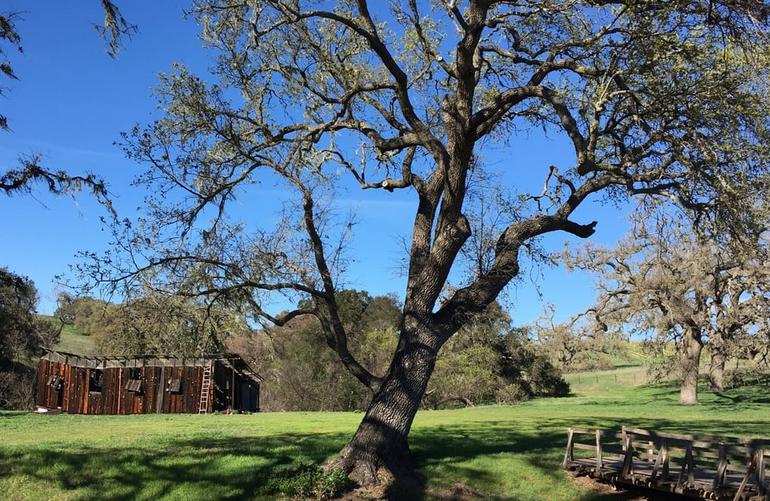 The Santa Ynez Valley is recognized for its world-class wineries and tasting rooms that dot the rolling hillsides. Visitors can also enjoy browsing the Valley's distinctive art galleries, boutiques, and antique stores.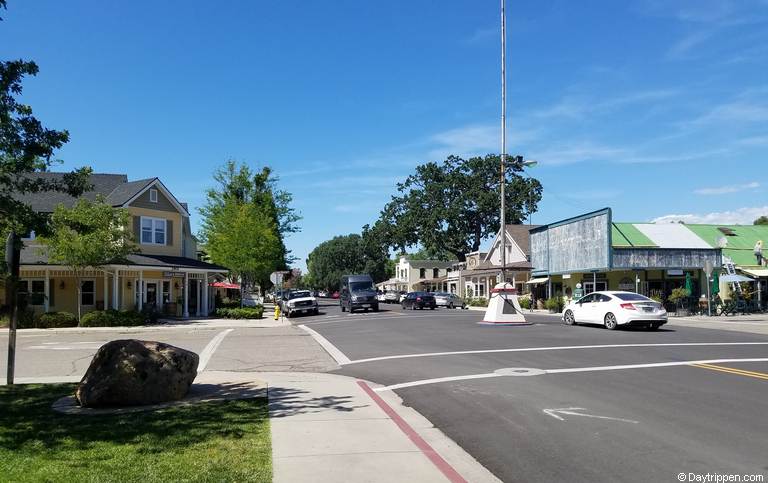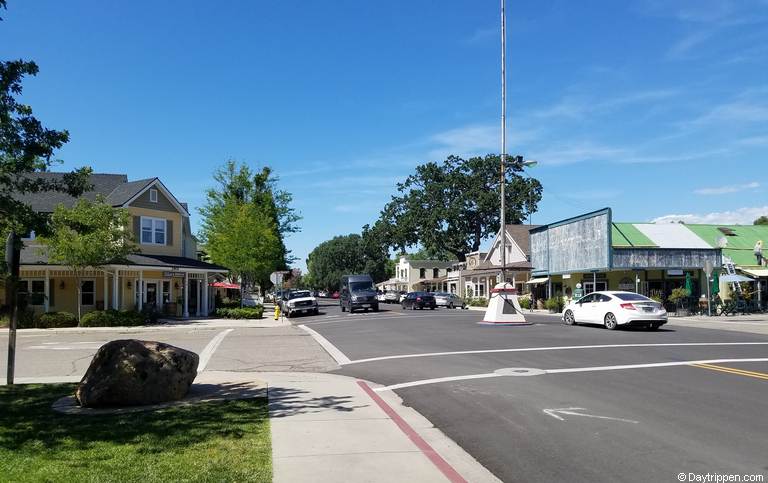 An excellent place to start your trip to the Santa Barbara Wine Country is in the charming historic town of Los Olivos. An artist colony whose early 20th century downtown features art galleries, boutiques, wine stores, and landmark stagecoach stop housing.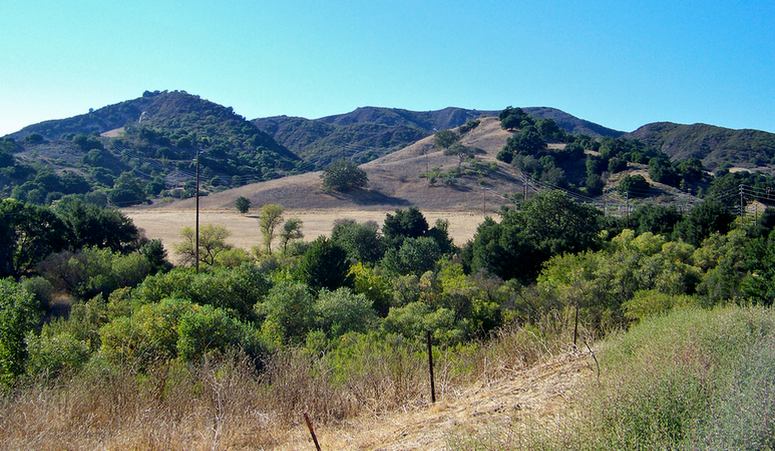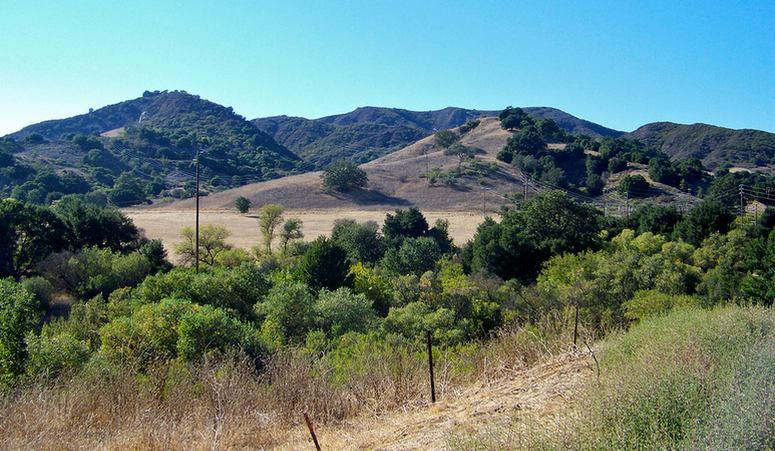 With year-round access and the Pacific Ocean as its backdrop, the Santa Monica Mountains is a unique region populated with several wineries. Most are small, however, a few that are commercial enterprises. Best known wineries are Malibu Family Wines and Rosenthal Malibu Estate.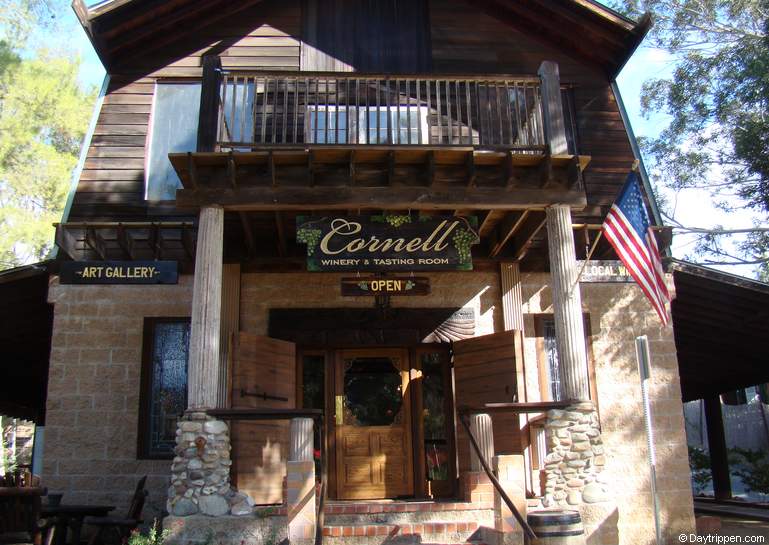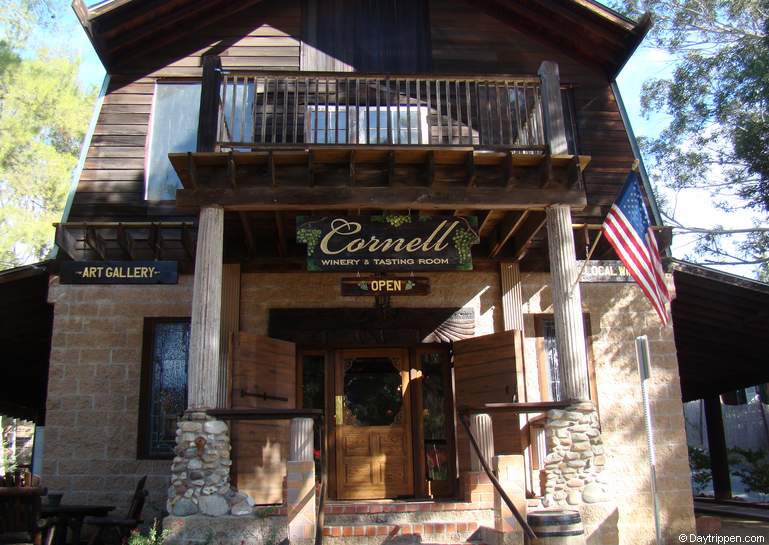 The motto here is "Drink Local Wine," and there is a wide selection of wines made from grapes harvested in the Santa Monica Mountains. Step inside the rustic wine tasting room and enjoy some wine and then kick back on the porch and watch the parade of exotic cars pass by along Mulholland Highway.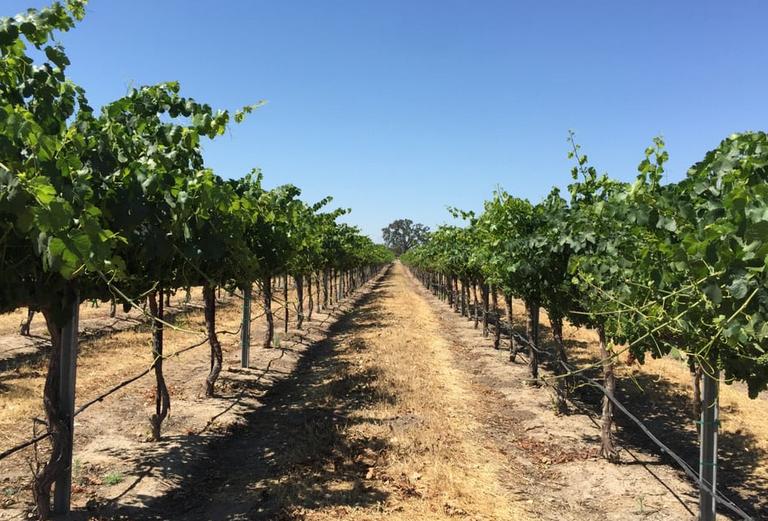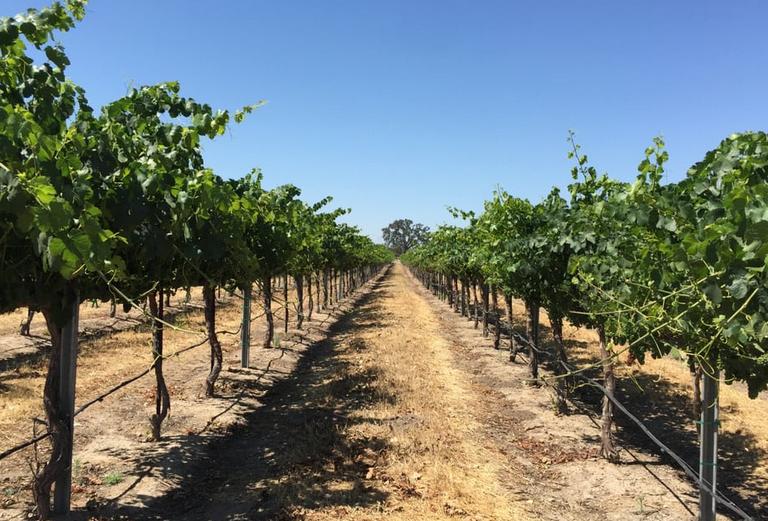 Perhaps, one of California's premier wine destinations, the city of Paso Robles, is a major player in the states' winemaking. First frequented by travelers wanting to take a dip in the area's natural hot springs, today's visitors find a charming, lively downtown district surrounded by a wine region.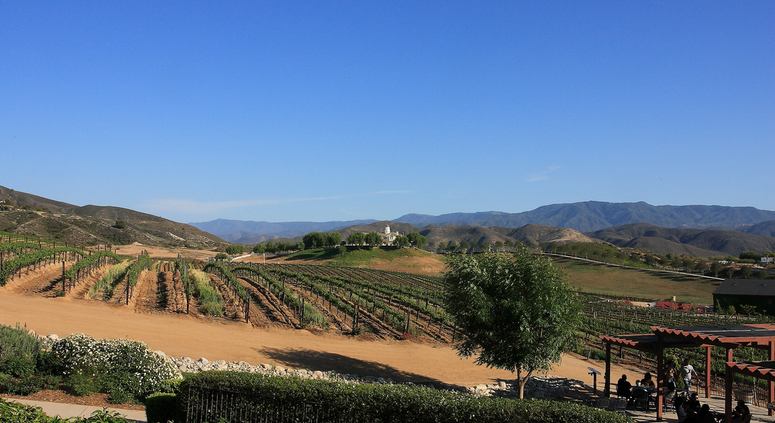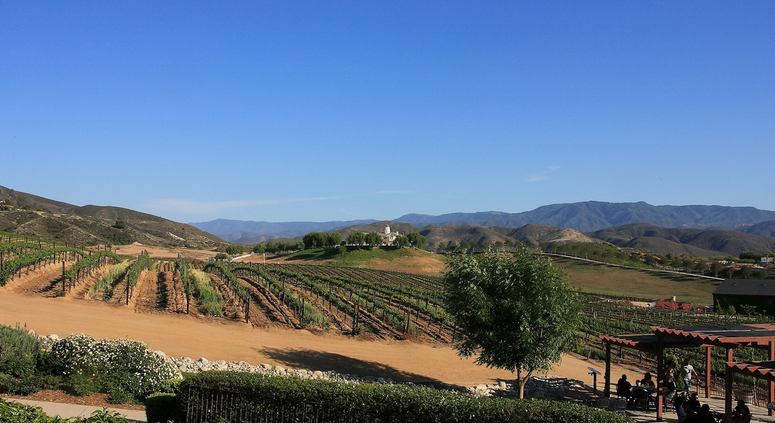 Temecula is the most popular area of Southern California for wine tasting. There are nearly 40 wineries in the Temecula Valley. Most of them concentrated along Rancho California Road.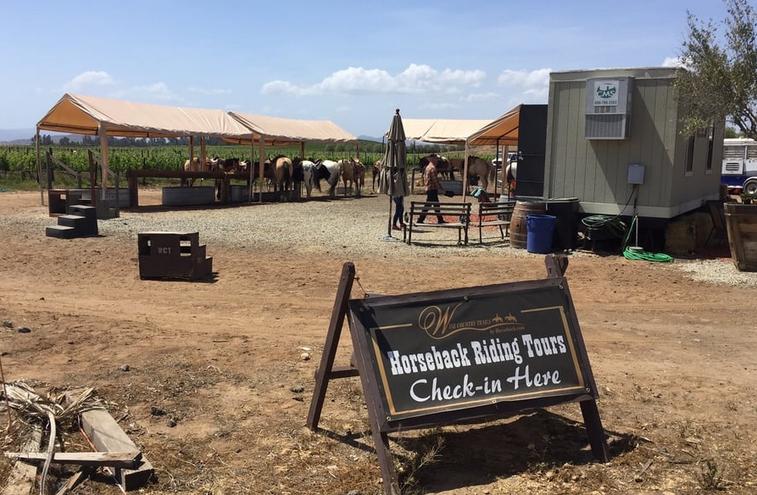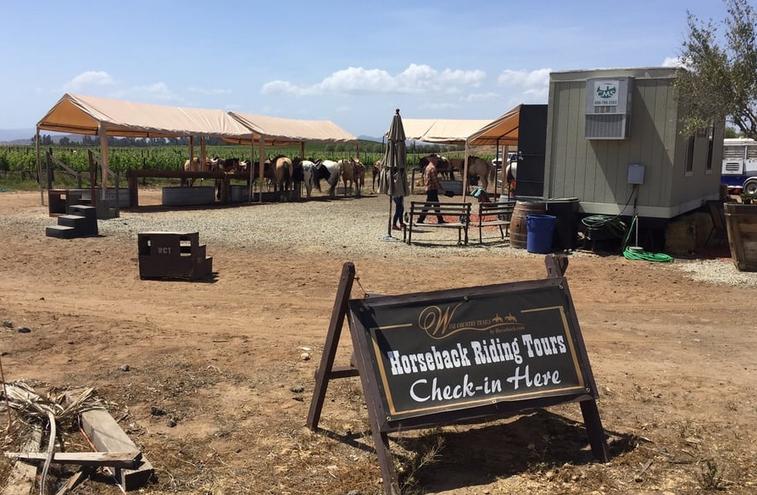 Ride on horseback through the Temecula Valley, stopping at several wineries to taste premium wines. Horseback riding is a great way to see the valley for a romantic adventure or special occasion.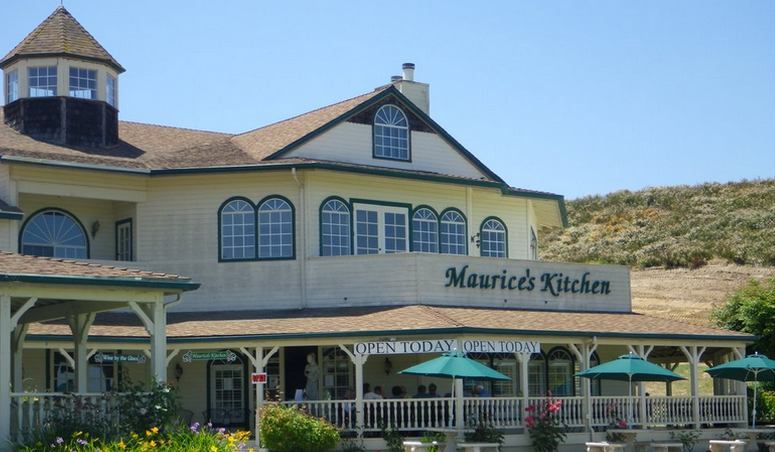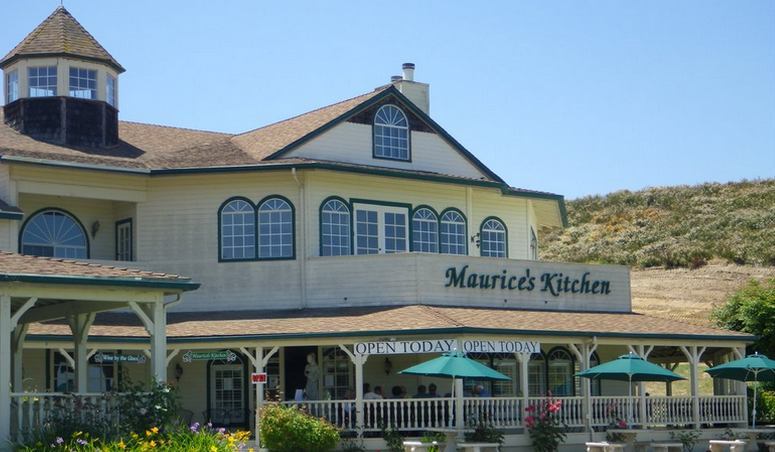 Founded in 1986 and located in a large Victorian-style farmhouse. The winery is snuggled amongst some of the first vineyards planted in the region. Baked Brie in sourdough bread can be enjoyed with a bottle of award-winning wine.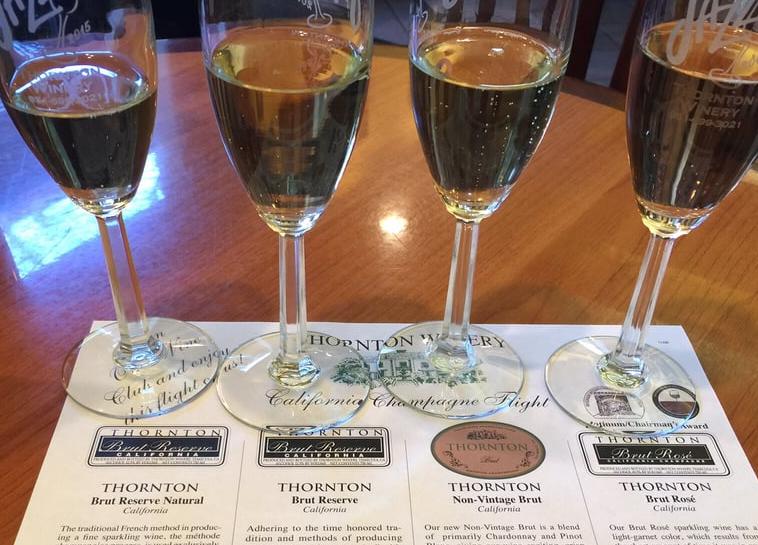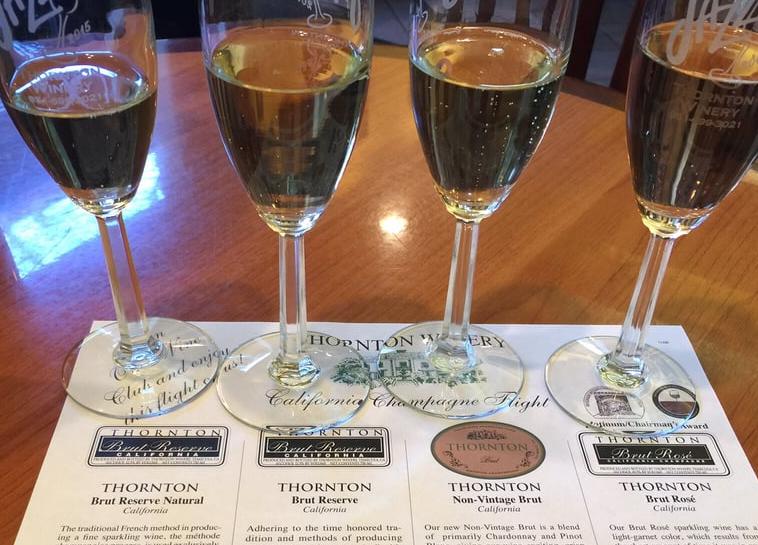 Established in 1988, the winery uses the Methode Champenoise process for producing its award-winning quality wines and sparkling champagnes. You also choose a flight with a fixed set of wines rather than randomly picking them from a list.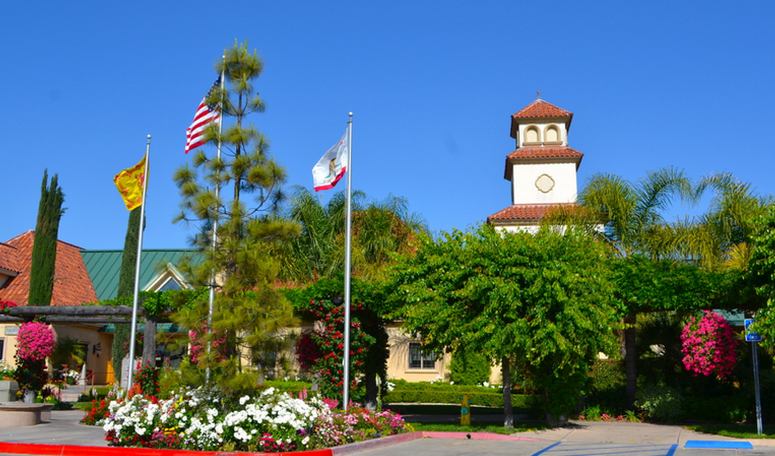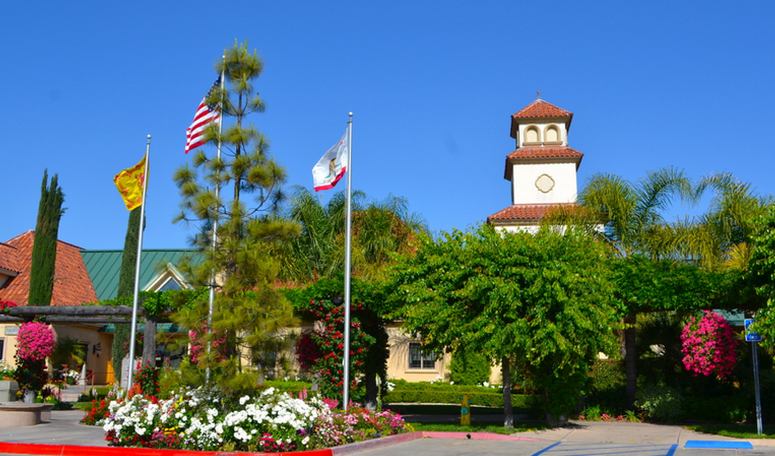 Founded in 2003 South Coast also features a full-service day spa and salon, the Vineyard Rose restaurant, and numerous year-round concerts and events. Grapes are grown in the valley of Wild Horse Peak, on the eastern side of Mount Palomar, 2,200 feet above sea level.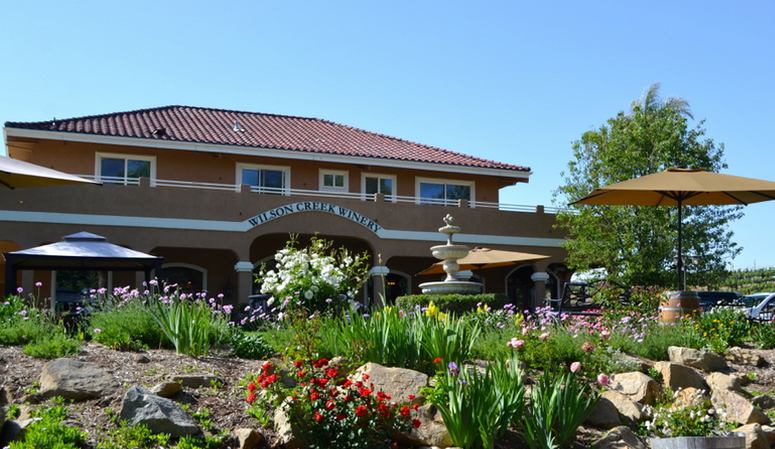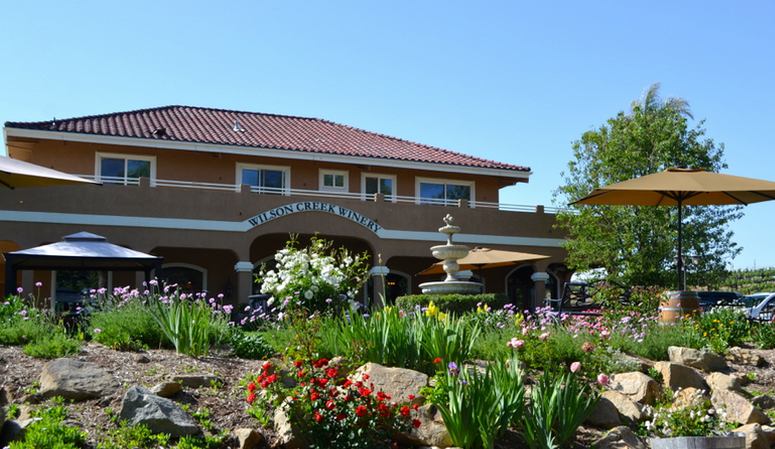 Located in the heart of wine country, this venue offers breathtaking views of vineyards and Tuscan-inspired gardens, an open-air gazebo, a spacious lawn for weddings and concerts, a scenic picnic area.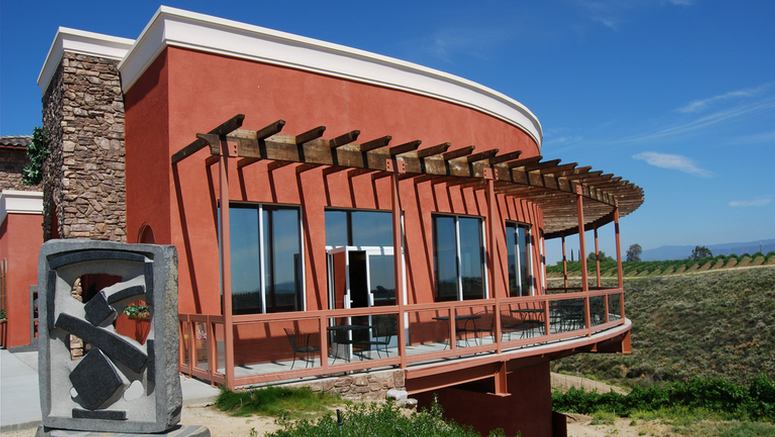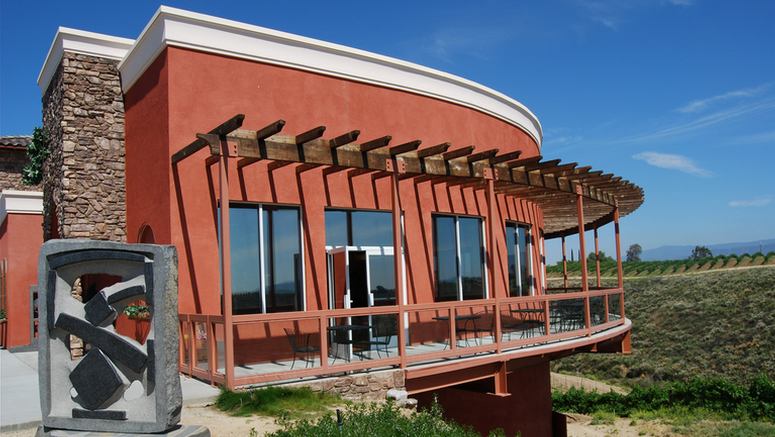 Falkner Winery is situated on the peak of a 1,500-foot hill and offers visitors amazing views of the Temecula Valley from its pastoral front porch and its rolling grassy lawn. One of Falkner's signature events is free jazz on Sundays, which has been a popular event in Temecula Valley.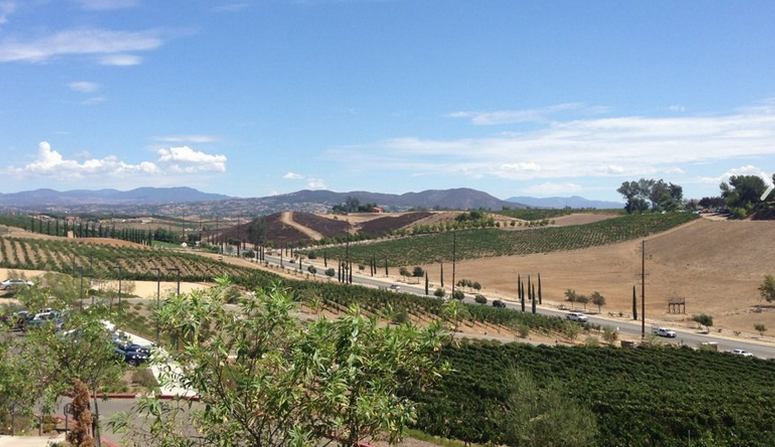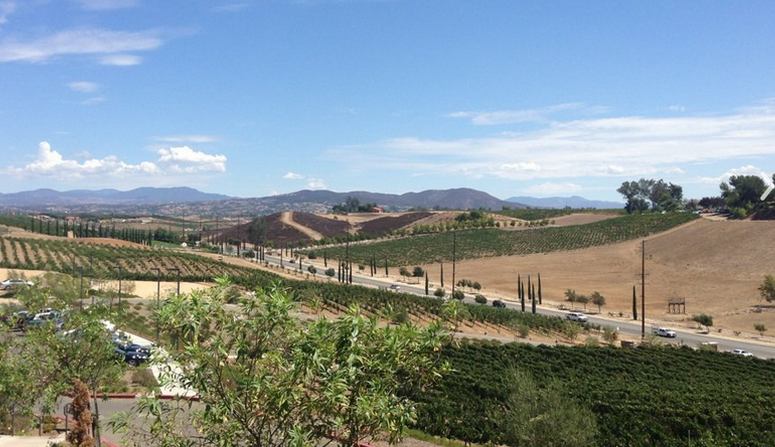 Founded by entrepreneur Cane Vanderhoof in 2000, Miramonte is a house converted to a winery. Still, the beige-colored, red-tile-roofed winery's spacious tasting room with a lovely outdoor patio and scenic grounds are a must-stop along the Rancho California wine trail.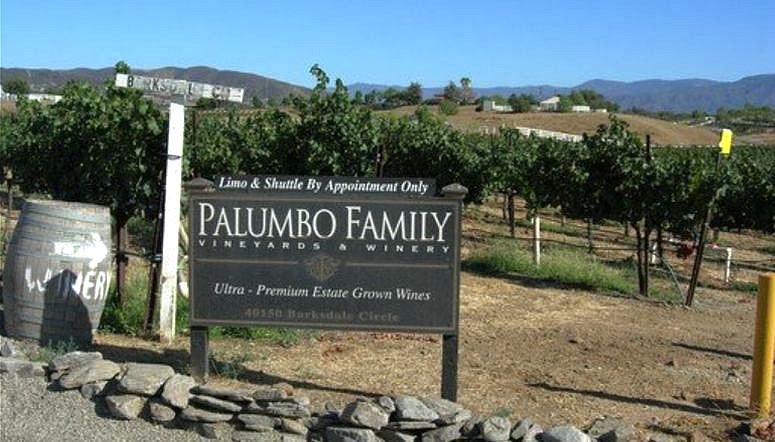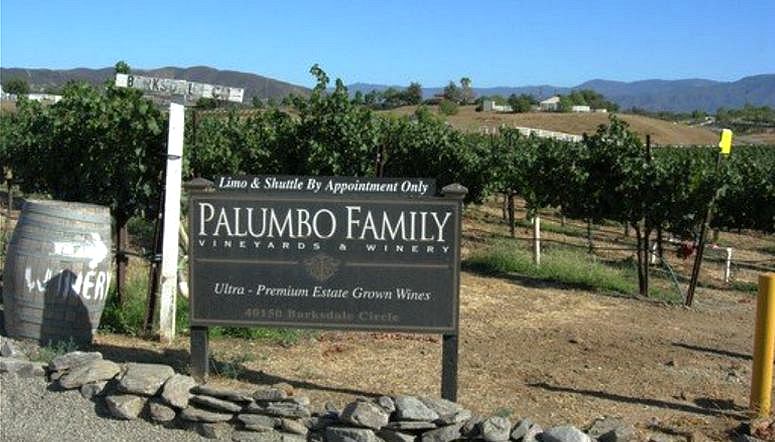 Founded in 1998 and located in the heart of Temecula Valley Wine Country, Palumbo Family Vineyards and Winery may be small. Still, the wines echo the perfect blend of depth and elegance of many of its larger counterparts.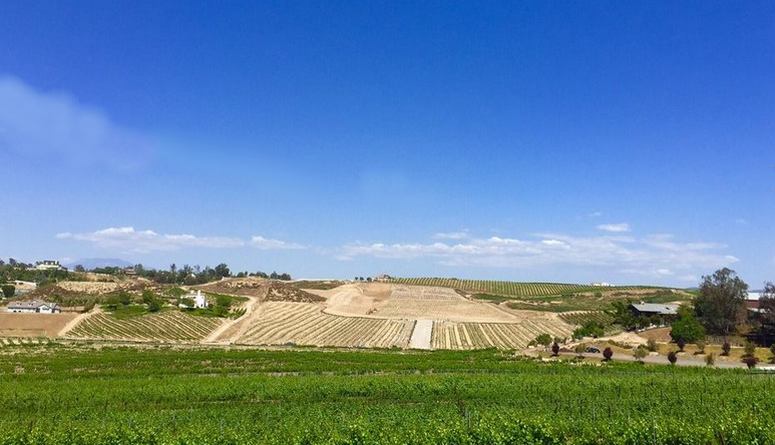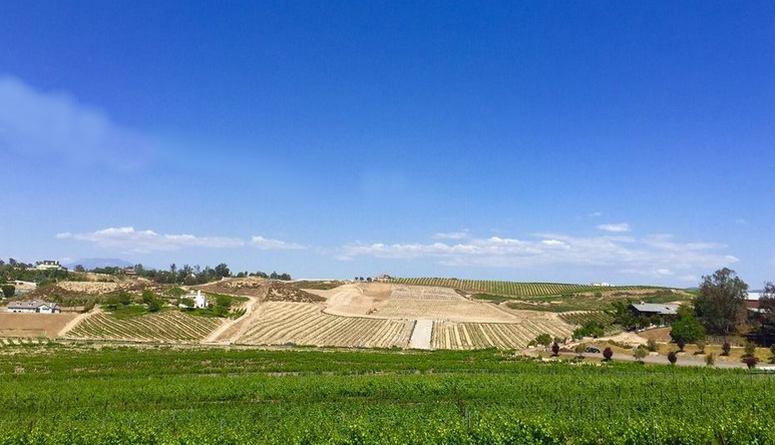 The boutique winery is an extension of the owner's hot air ballooning business, California Dreamin' Balloon Adventures. It offers guests a unique perspective of the vineyard and the entire Temecula Valley with a sunrise hot air balloon flight over the Temecula Wine Country.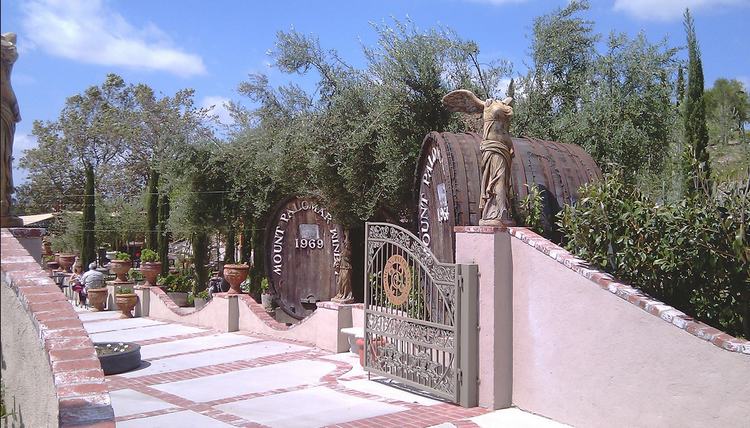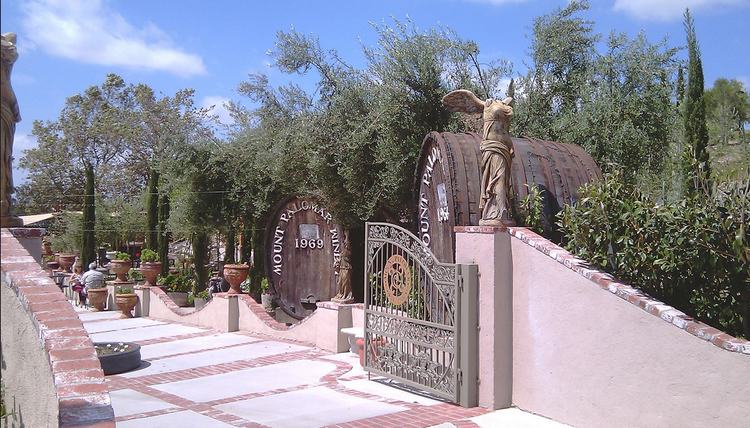 Mount Palomar has been growing and producing award-winning wines since 1969. Mount Palomar helped pioneer this wine country and has become a long-time favorite of the Temecula wineries for many locals and visitors alike.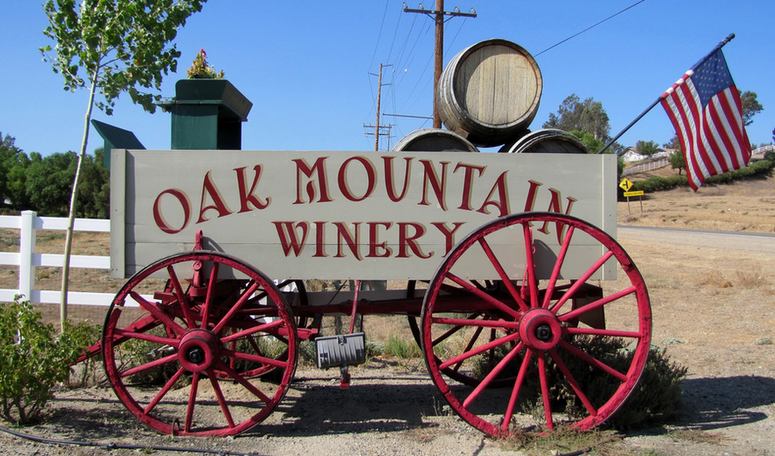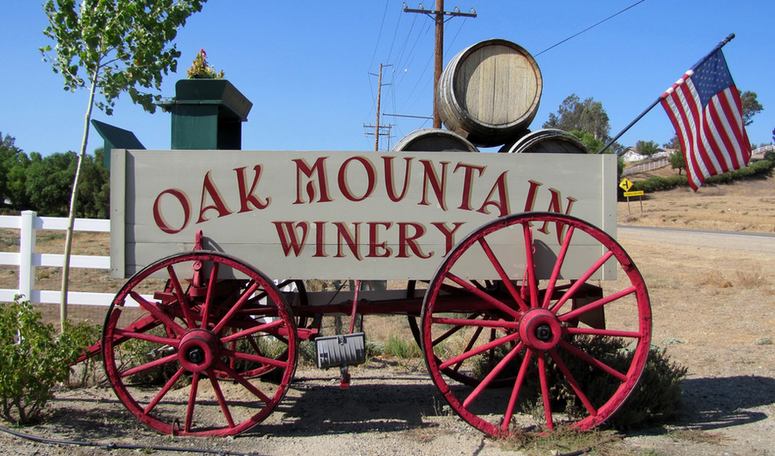 Oak Mountain is the only winery in Temecula that houses two wineries under one roof. Wines from both Temecula Hills Winery and Oak Mountain Winery are sold at the Oak Mountain location, which produces a combined 6,000 cases of wine annually.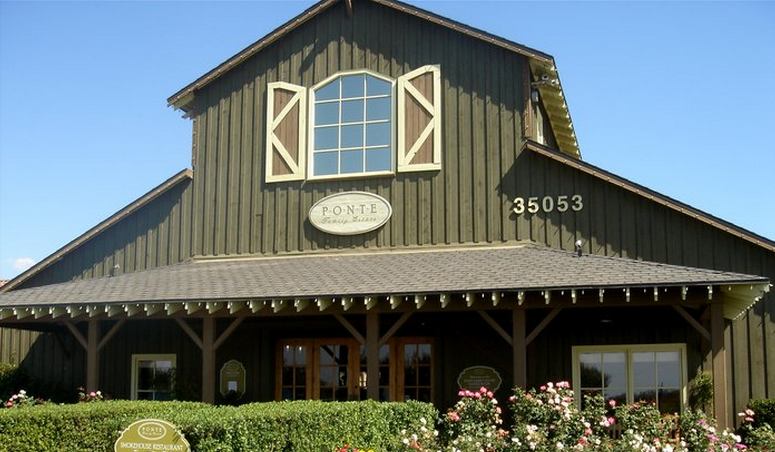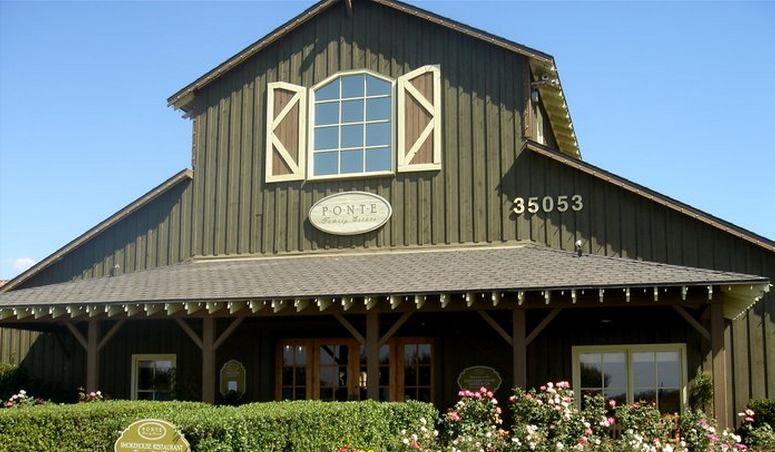 Ponte Family Winery offers guests a charming and comfortably sophisticated atmosphere to relax in and enjoy the wine country. After a day of sipping wine, visitors can enjoy a relaxing stroll around the grounds, taking in this gorgeous vineyard, with its mountain and garden views.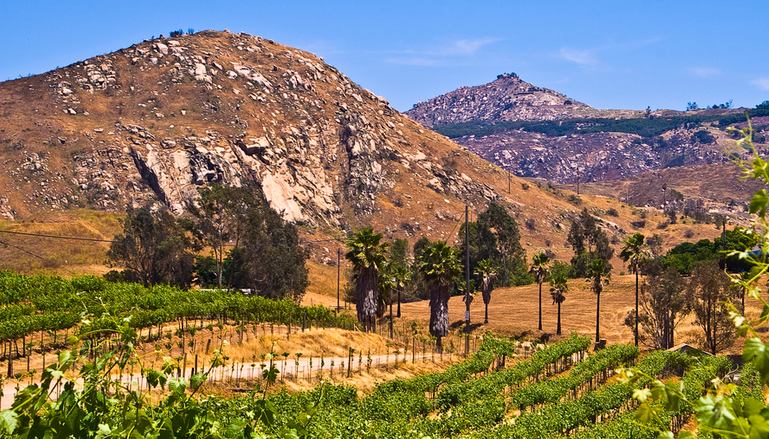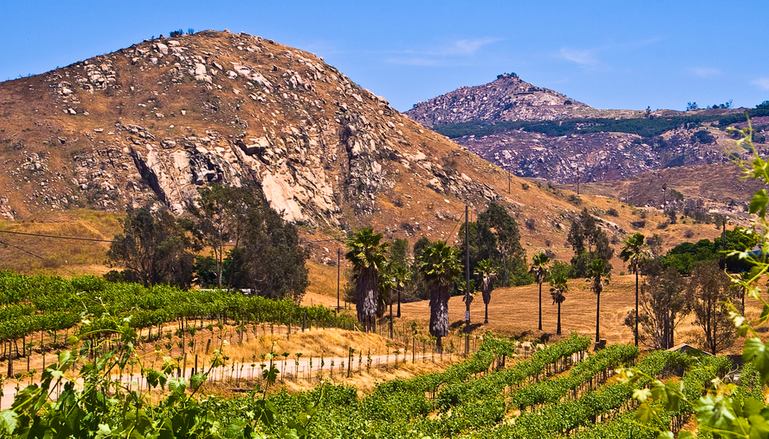 Orfila Vineyards are located on a 70-acre estate in Escondido, California. The winery is an ultra-premium boutique winery nestled in the picturesque San Pasqual Valley, approximately 30 minutes from San Diego, and on the way to the San Diego Wild Animal Park.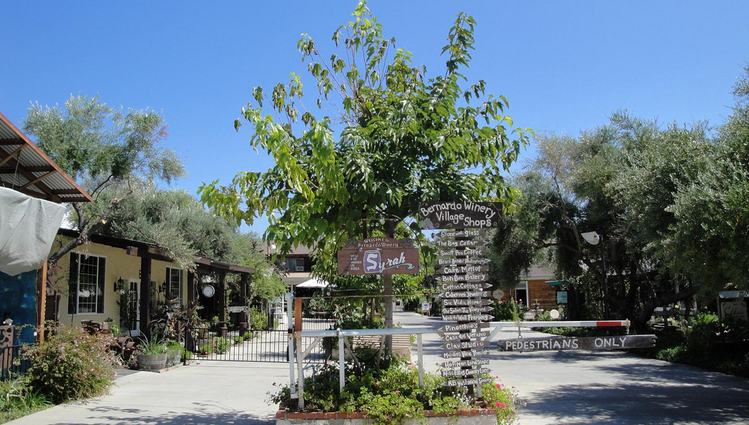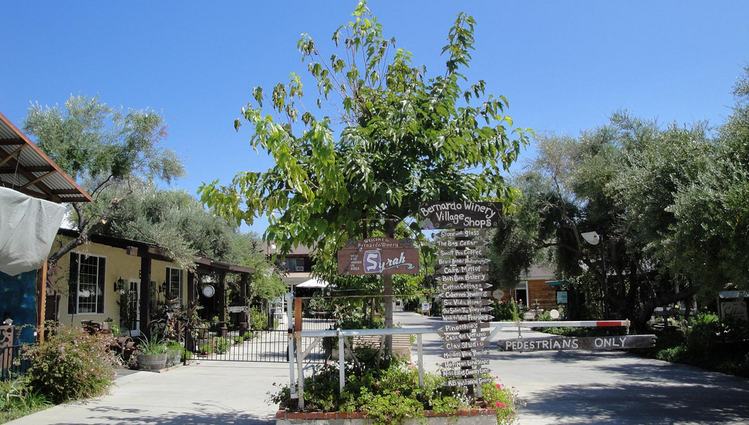 Bernardo was founded in 1889 and is San Diego County's oldest winery. Bernardo is the oldest continuously operating winery in Southern California. The winery is family-owned and worked and has been since 1927.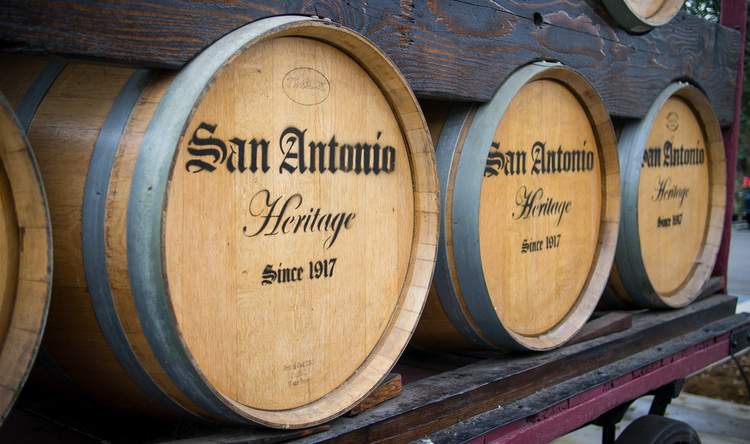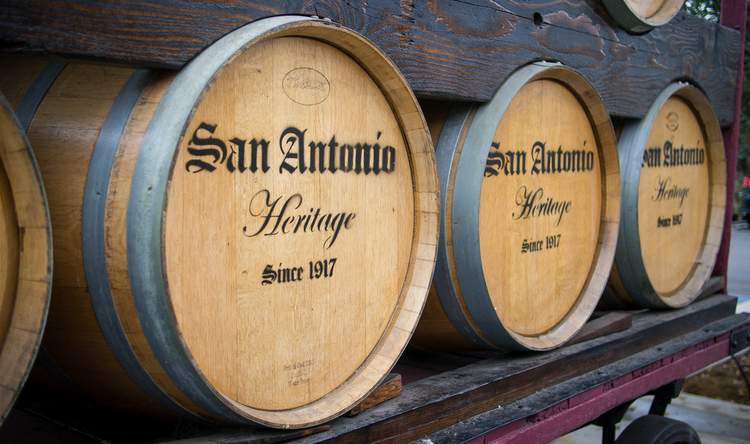 One lone survivor of the Los Angeles wine industry is San Antonio Winery. Open daily for guided winery tours and tasting. Special group tours for clubs and organizations are welcome. San Antonio Winery also features a trendy restaurant.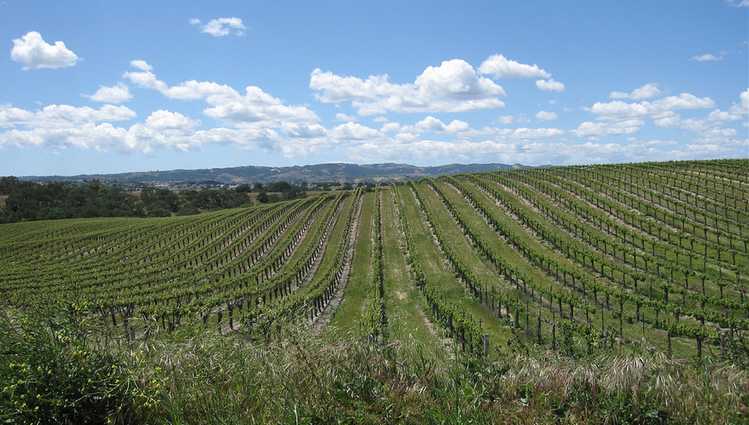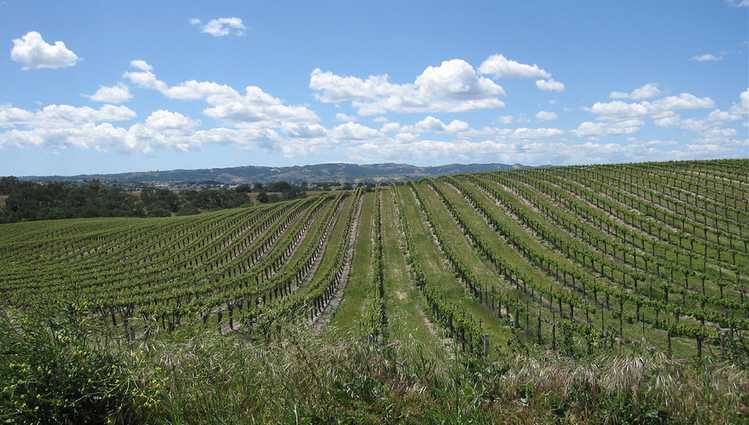 San Luis Obispo County is a gorgeous section of California. The rolling hills, vast farmlands, fertile soil, temperate climate, and cool ocean breezes make the perfect combination for growing great grapes for wines.