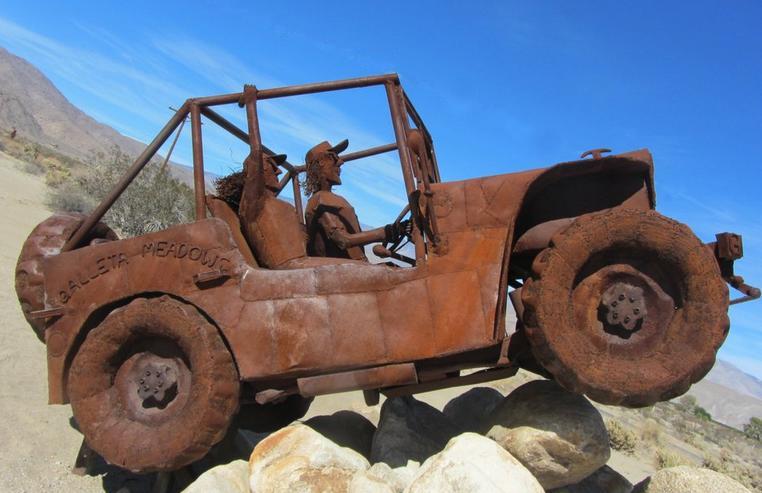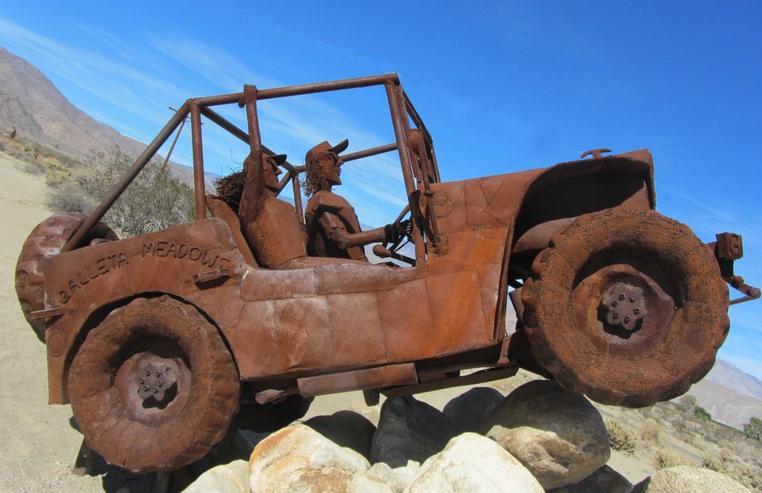 Our list of unusual things to do in Southern California includes offbeat places you will not find on any tourist maps. If you like weird, but not too weird we have a nice selection of destinations to choose from. Scroll to the bottom of the page for a map of unusual Southern California attractions.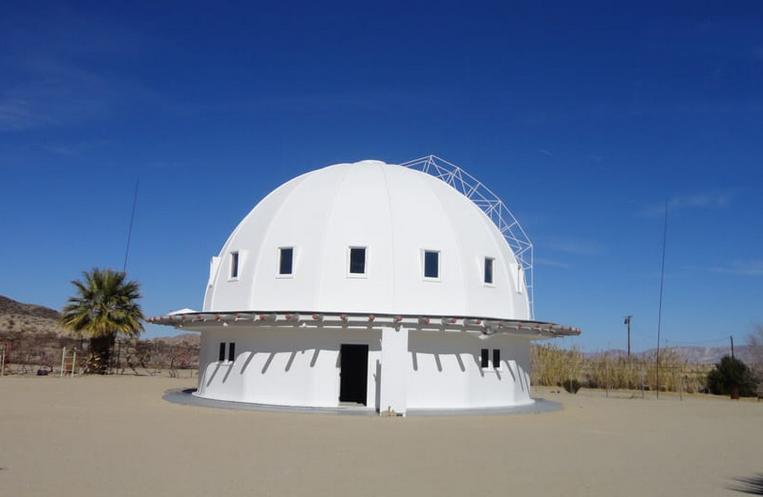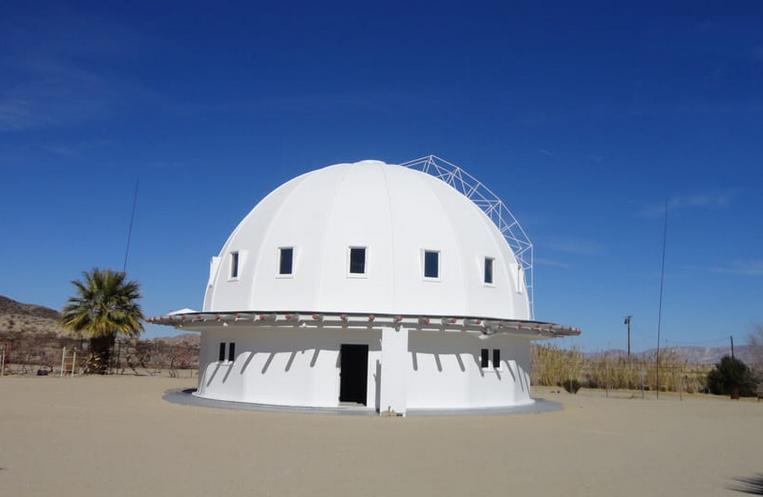 Rising up 38-feet from a powerful vortex in the middle of the Mojave Desert just outside the town of Landers and resembling a small observatory. With a reservation you can take a sound bath — a sonic healing session with quartz crystal bowls played live in the Integratron's multi-wave sound chamber.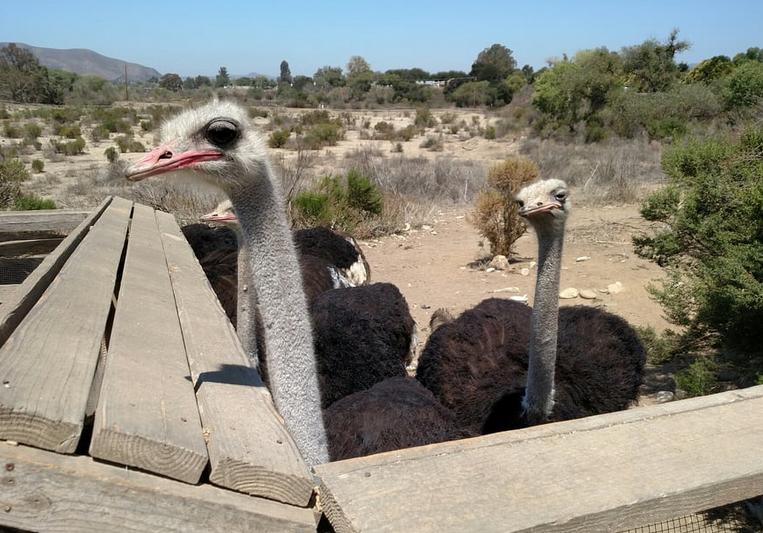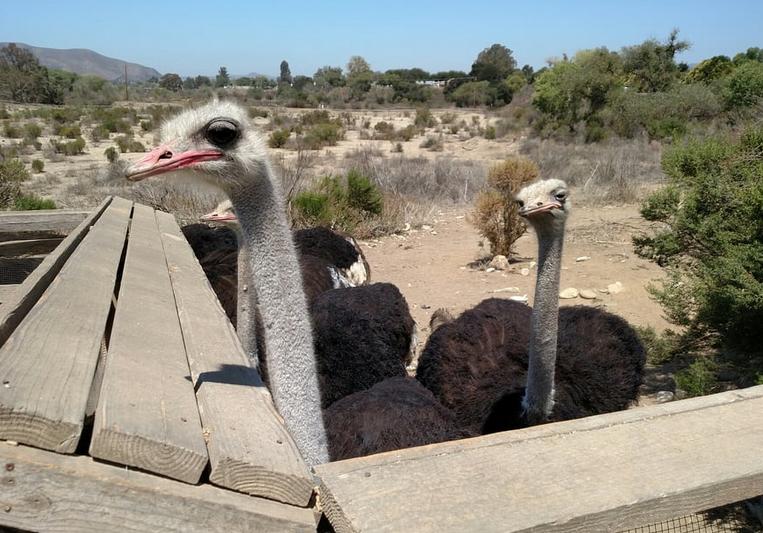 OstrichLand is a popular roadside attraction near the central coast town of Solvang California. For a few dollars, visitors can feed the 125-pound flightless birds. OstrichLand also sells souvenirs including Ostrich eggs shells, feather dusters, Ostrich Jerky, and Ostrich meat.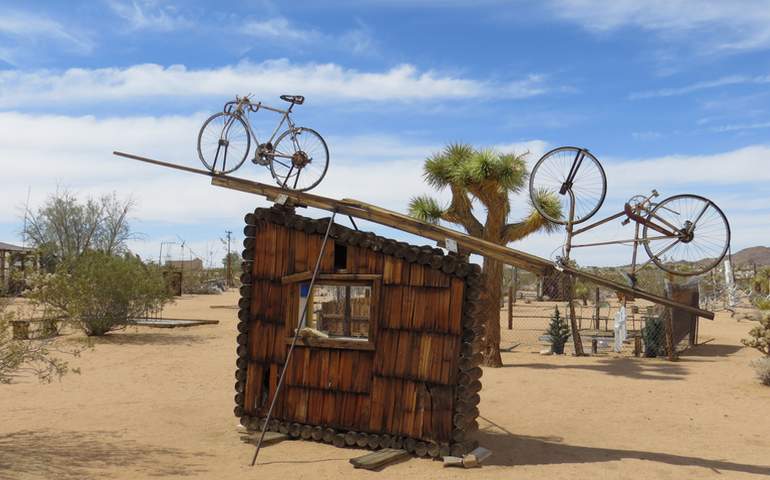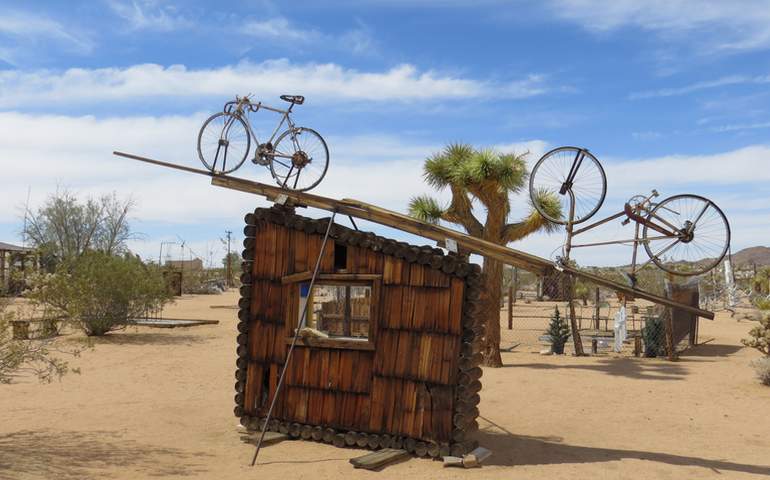 Artist Noah Purifoy (1917-2004) moved to the desert to escape because Los Angeles was just too expensive to live in. He spent the last 15 years of his life creating amazing sculptures, buildings, and artwork out of recycled material.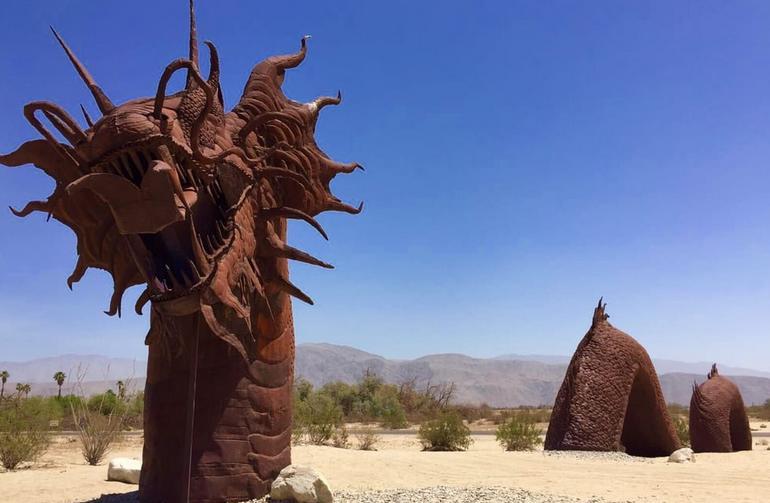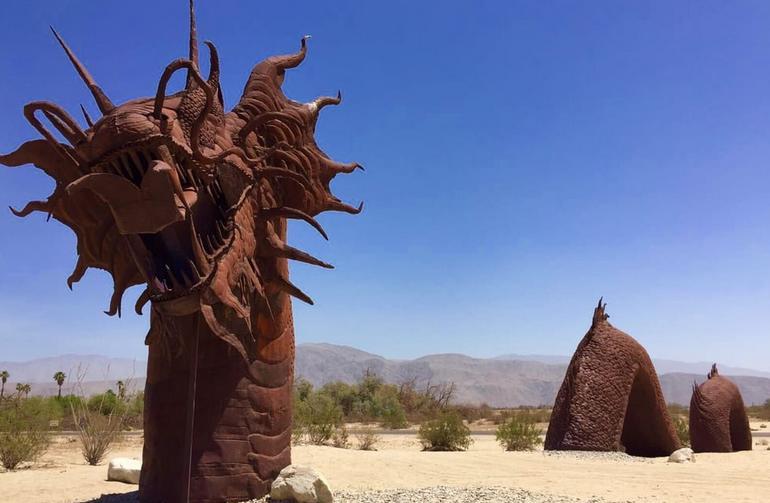 Galleta Meadows Estates is a collection of over 100 welded-steel sculptures in and around Borrego Springs, California. Prehistoric animals, farmworkers, saints, and cactus are the work of Ricardo Breceda. Many of the sculptures can easily be seen from the road or are just a short hike.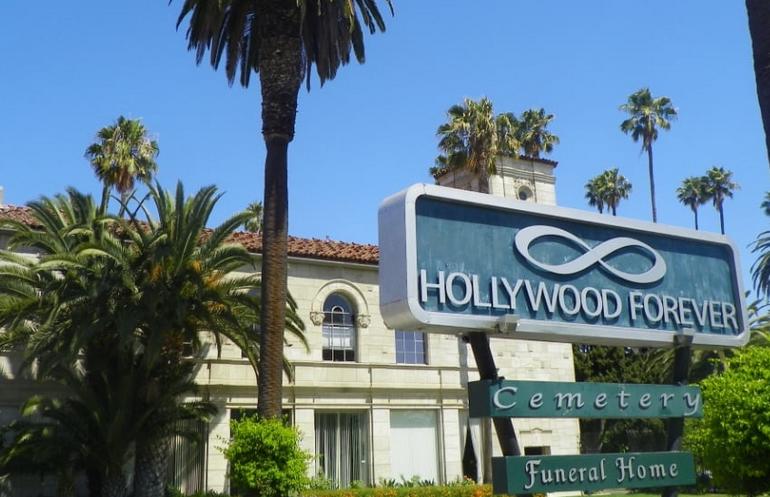 Hollywood Forever Cemetery National Register of Historic Sites. The cemetery the final resting place for many famous movie stars and celebrities and a popular tourist destination. Hollywood stars are buried here include Jayne Mansfield, Rudolph Valentino, Douglas Fairbanks, and more.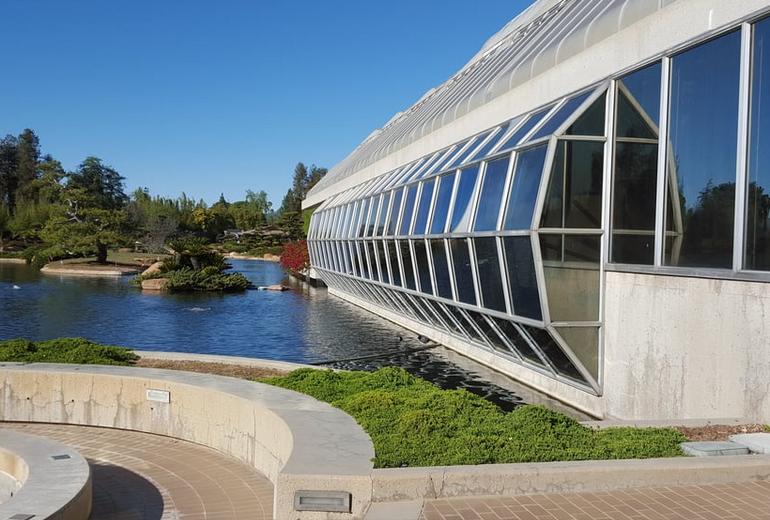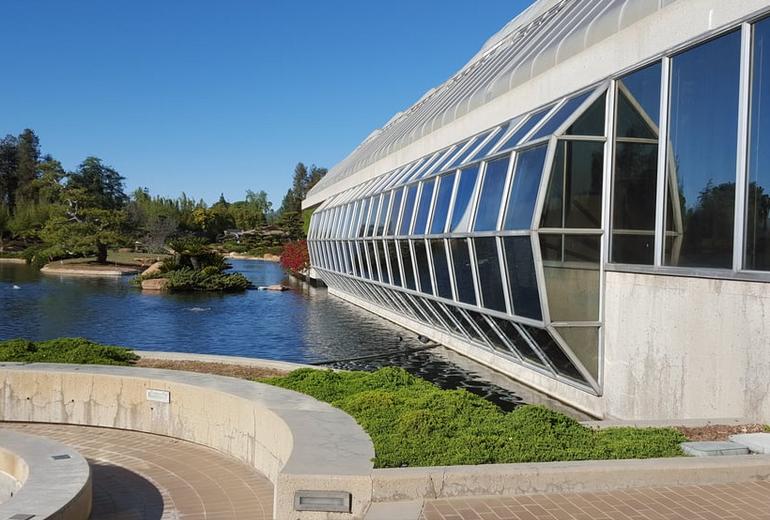 One of the most interesting facts about the Japanese Gardens Van Nuys is has been used as a backdrop for many films and television shows. You may recognize the building as the Starfleet Academy. Parts of Star Trek The Next Generation, Star Trek Voyager, and Star Trek Deep Space Nine were all filmed here.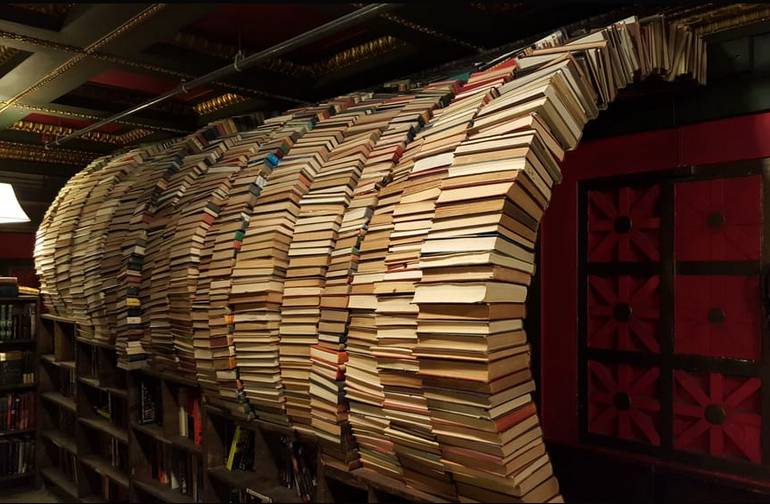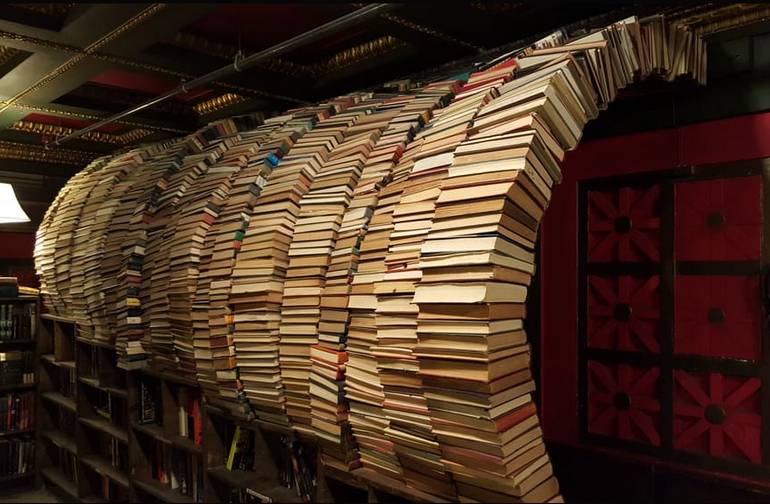 Housed in a former bank building in downtown Los Angeles is a must-see attraction, The Last Bookstore.  One feature that attracts visitors to the store is the tunnel of books which may make you feel as though you've tumbled down the rabbit hole with Alice into Wonderland.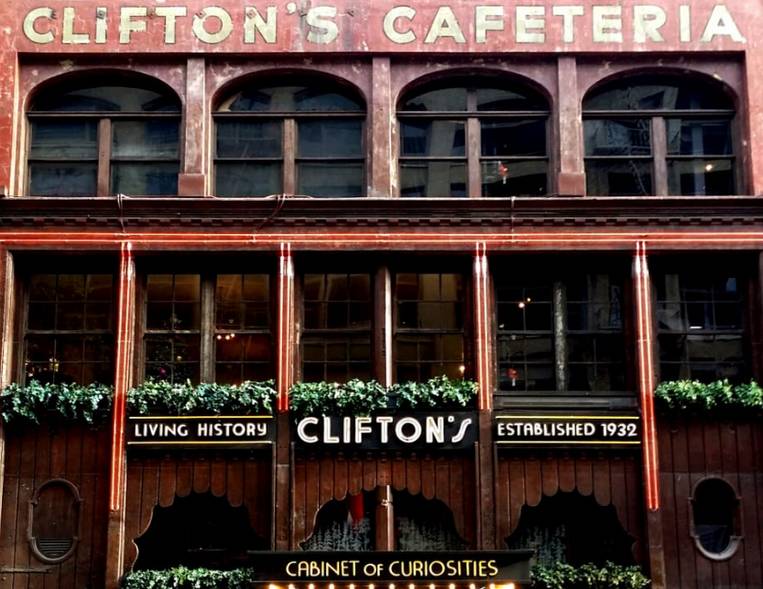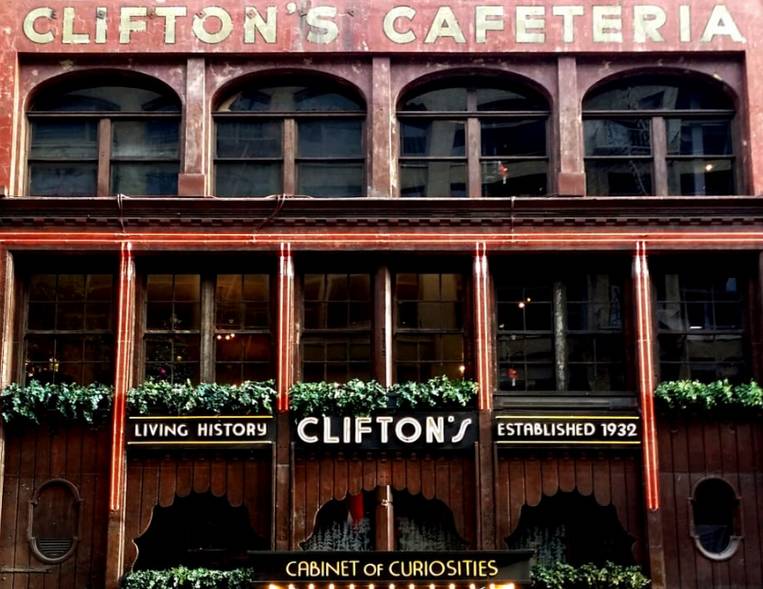 From a 50's-era cafeteria to a stunning watering hole under the branches of redwood trees to a tiki bar that's so well curated you will feel like you're on a Hawaiian vacation, you'll be sure to find something everyone in the group can agree on.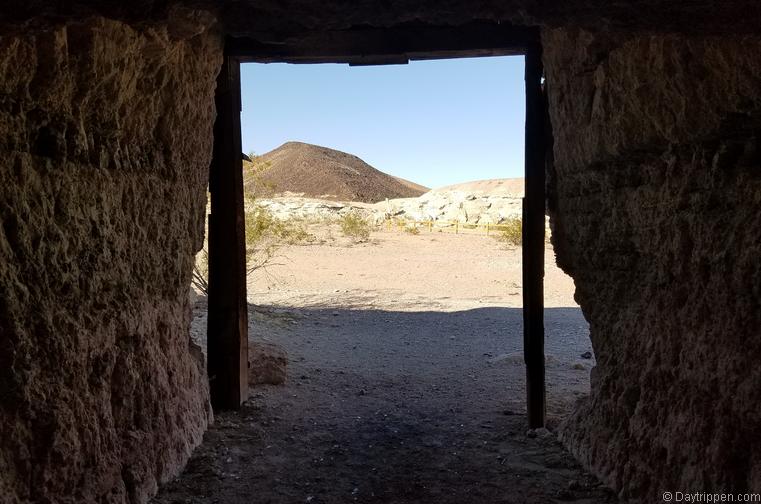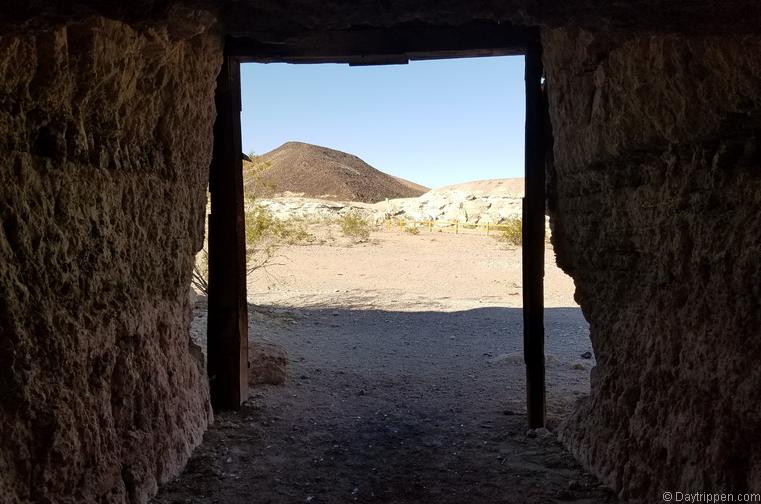 Dublin Gulch is a group of underground cave dwellings. In the early 1900s miners and railroad workers carved out living quarters in the cliffs near the town of Shoshone California. The cave dwellings served two purposes. To escape the searing summer heat and as insulation from the freezing Mojave Desert winters.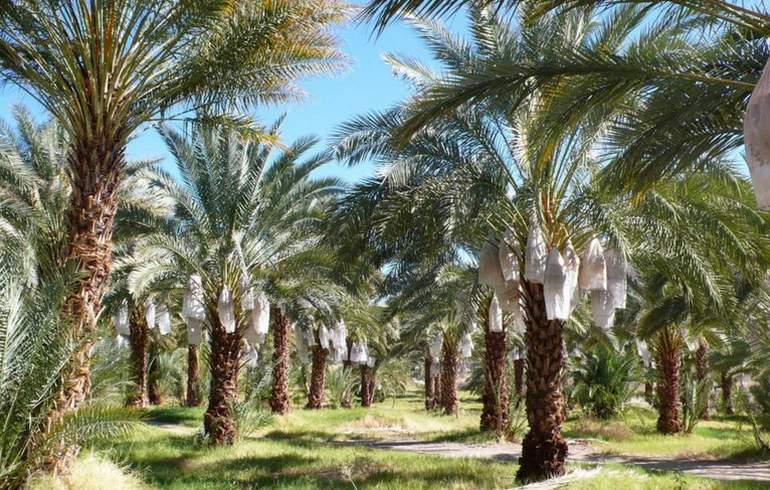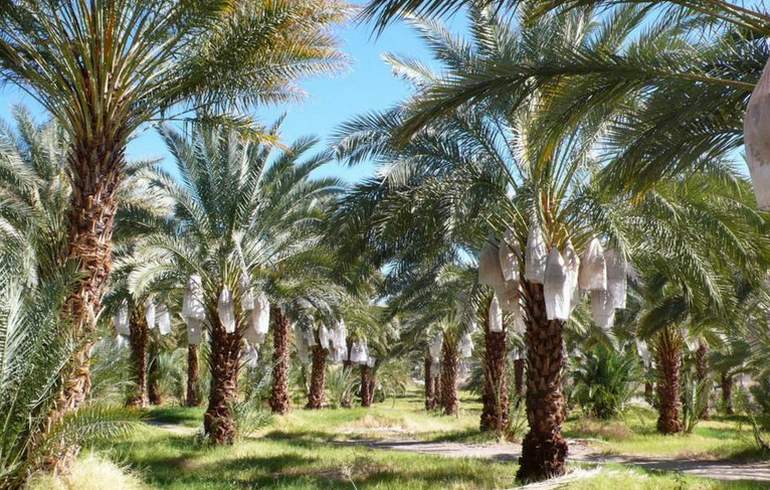 As you wander down into this little palm-lined haven situated somewhere between Death Valley and the Dumont Dunes, you will discover a gorgeous little river valley with some interesting geological formations and lots of hiking trails.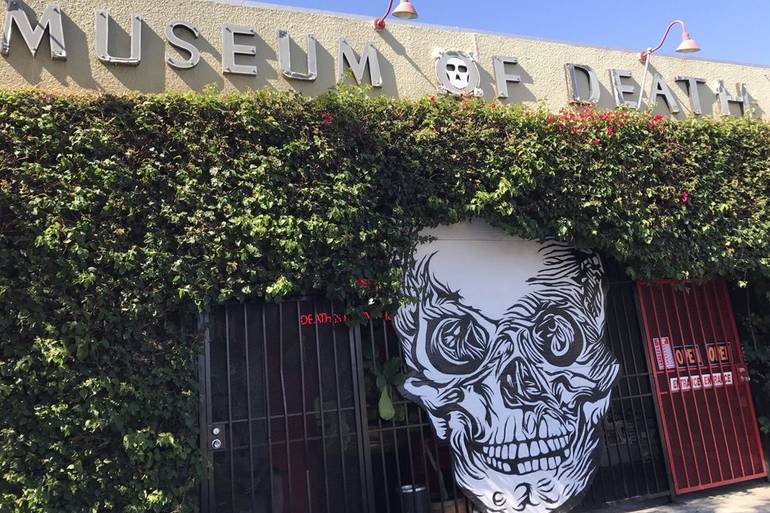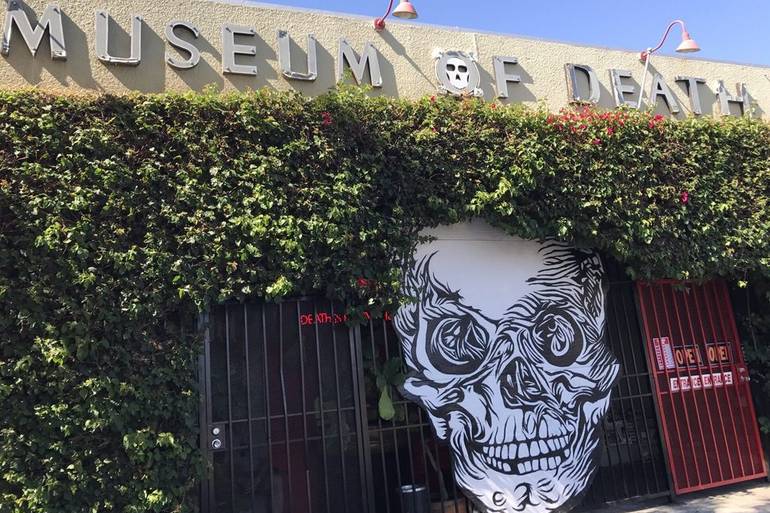 If you are a fan of unusual places you have to check out these museums. They feature from severed body parts to 5,000-year-old Egyptian artifacts.  It's no surprise that most of these are located in and around Hollywood, California.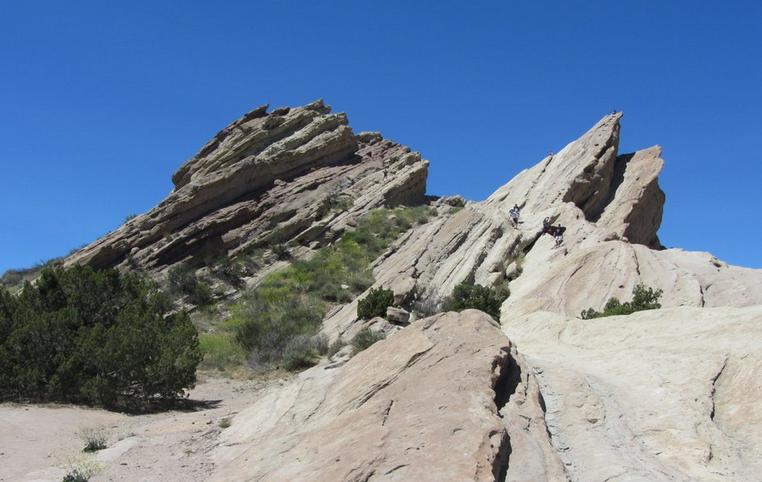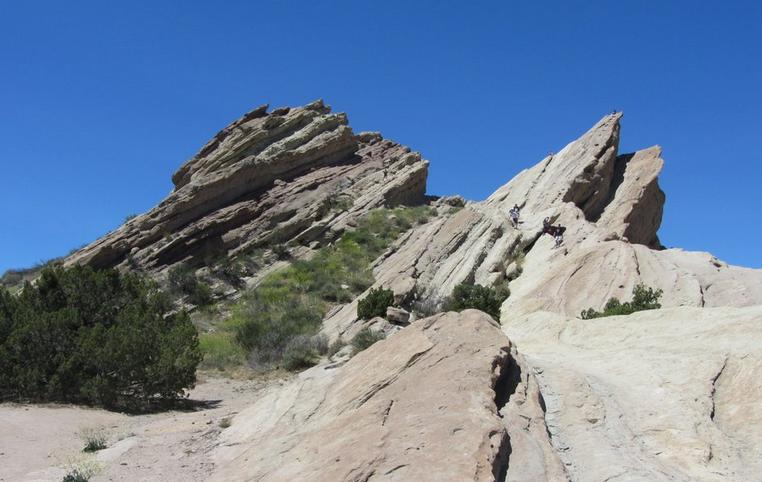 Vasquez rock formations were created before our time by the San Andreas Fault. The notorious bandit Tiburcio Vasquez used these area rock formations to elude law enforcement between 1873 and 1874, hence its name. Numerous movies, television shows, and music videos have been filmed at Vasquez Rocks.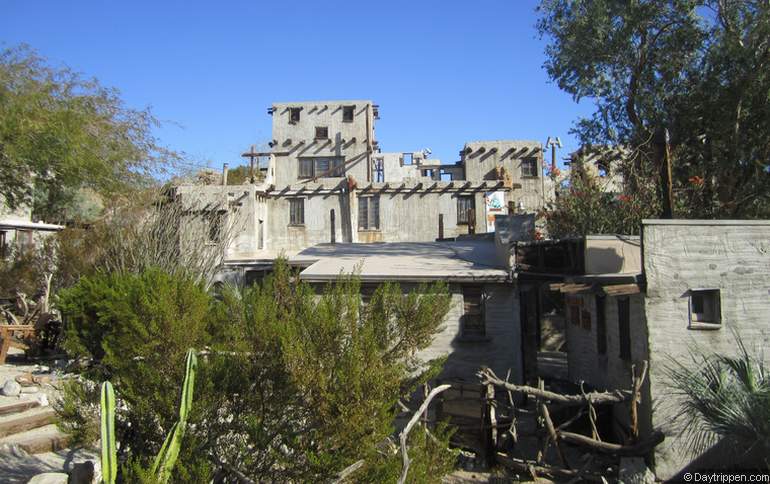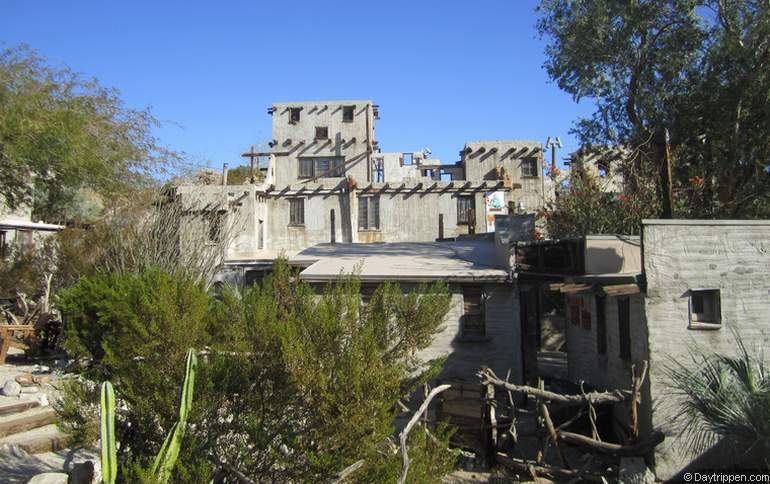 Cabot's Pueblo Museum is one of Southern California's most unusual buildings. Cabot captured the unique histories of the Pueblo people and built that into each room. It took Cabot over 24 years to build this multi-level building. Cabot's Pueblo Museum is located in Desert Hot Springs, California.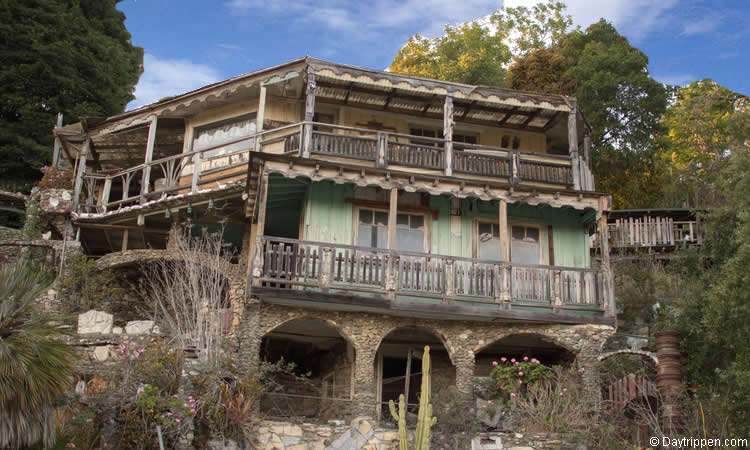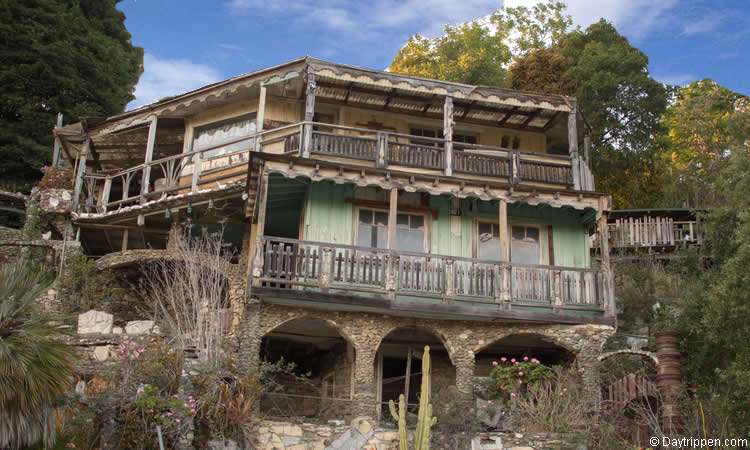 Arthur Harold Beal who was a recluse and self-proclaimed artist and town trash collector. He saved items that everyone else was throwing away. It took him 50 years to build his castle on a hill, built completely out of other people's trash, salvaged materials, and beachcombed junk.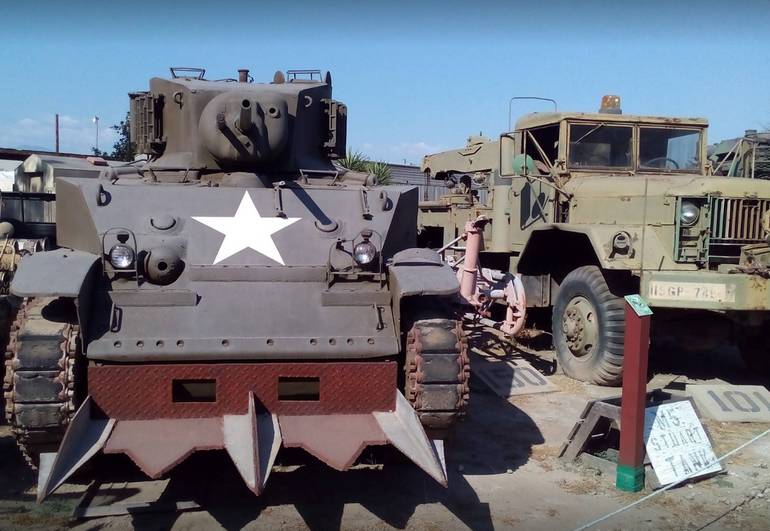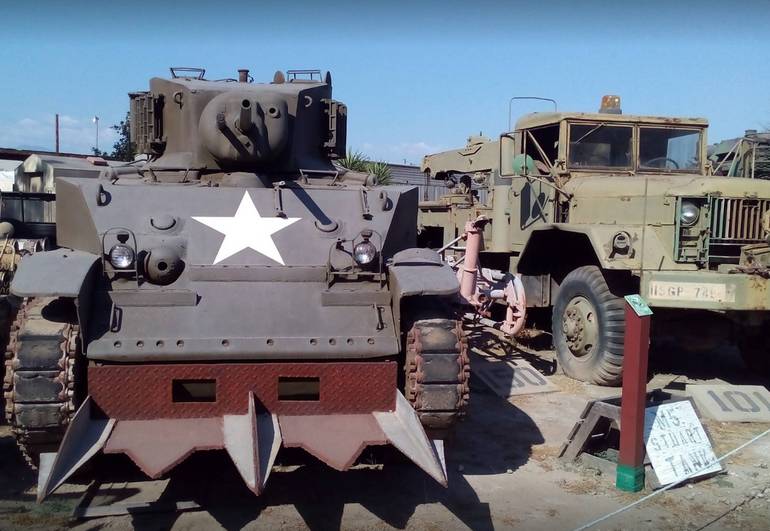 Looking like a scene from an apocalyptic movie Tankland displays nearly 200 tanks and military vehicles. This unusual museum is open on weekends only. Visitors can roam around rows of tanks. You can take pictures but cannot go inside, but Tankland is well worth a look even if you are not a history buff.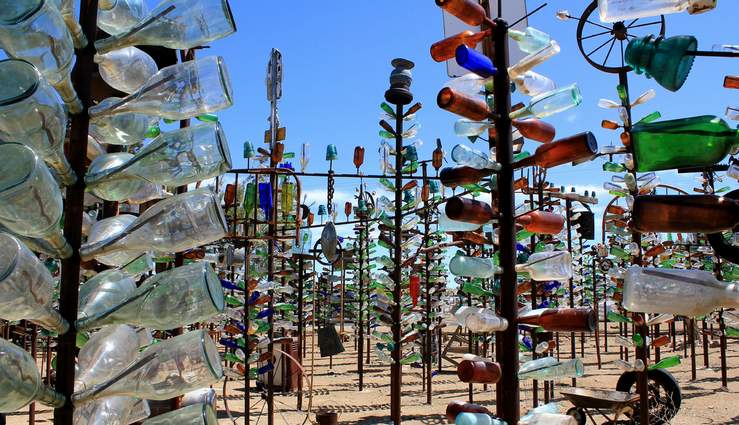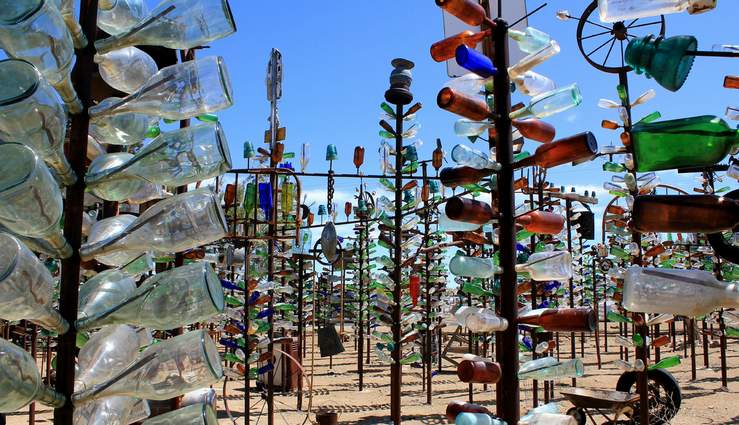 Elmer created his bottle tree masterpiece out of junkyard pieces and hundreds of bottles. The bottle ranch is a must-see as you drive along the National Trails Highway.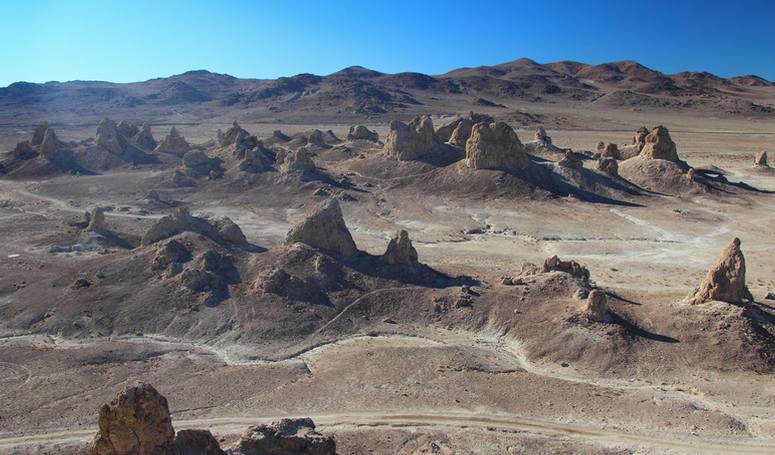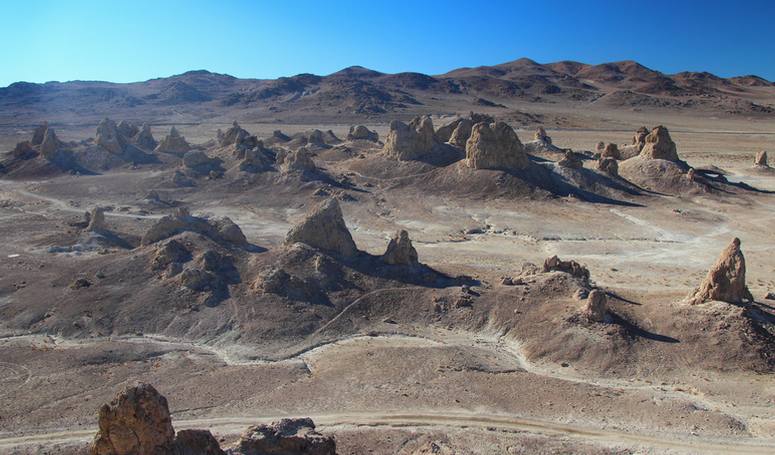 Trona Pinnacles are located about twenty miles east of east of the town of Ridgecrest in northeastern Kern County. These unusual rock formations were formed over 10,000 years ago when this area of the Mojave desert was covered by the water.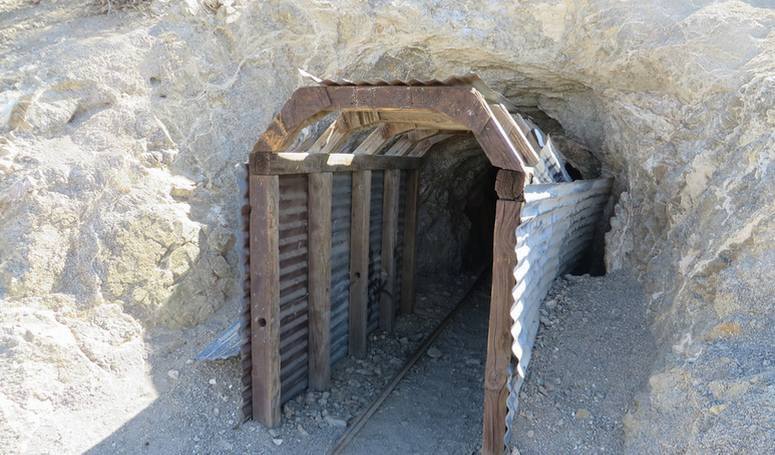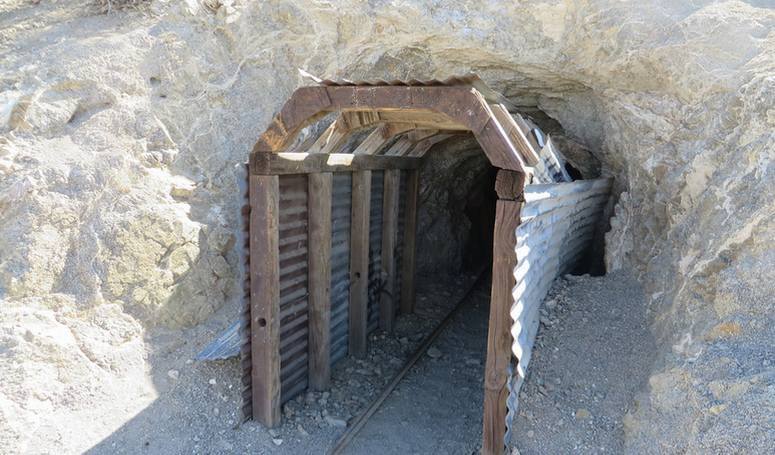 Burro Schmidt was a determined fellow and spent 32 years of his life burrowing through the rock to create a shortcut to bring gold ore to the smelters near Mojave. Burro never found any gold ore, but he did finish his tunnel.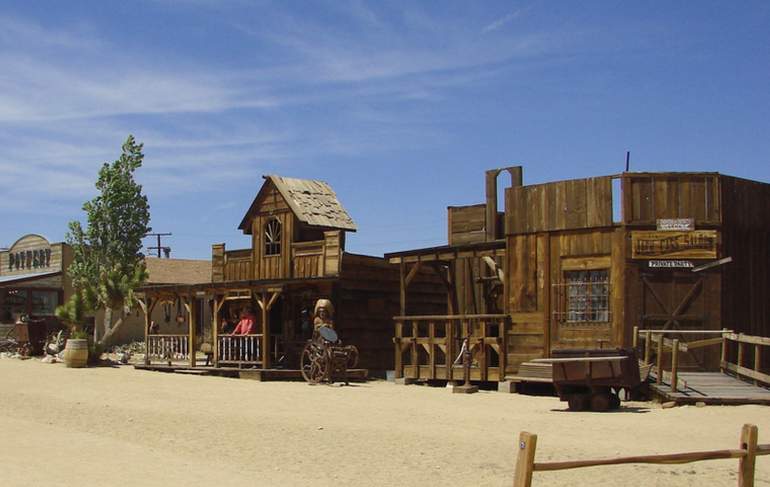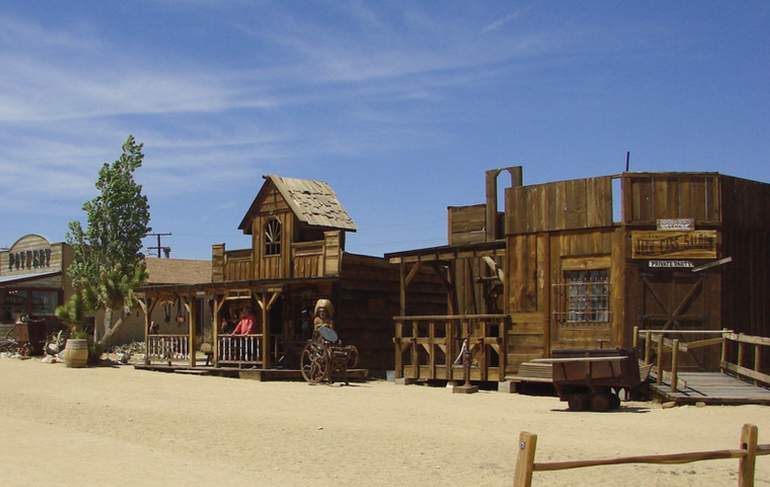 Pioneertown was originally built in the 1940s as an old west movie set. Movie stars Roy Rogers and Gene Autry were instrumental in building the wild-west town to shoot films. Some buildings are not much more than fake fronts while others were used as shops and stores.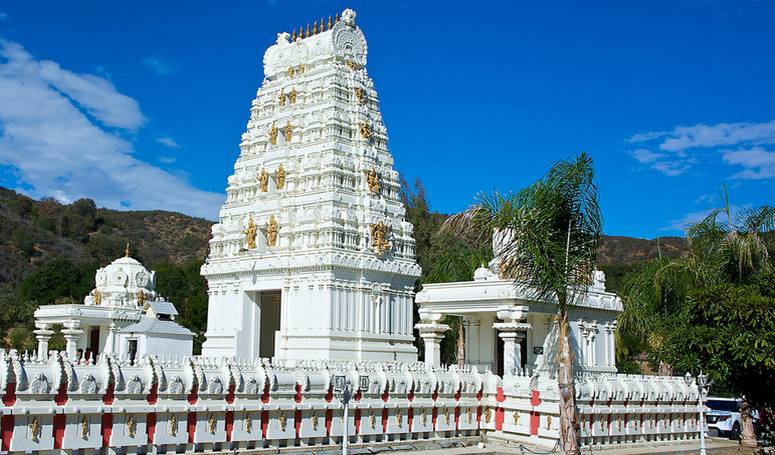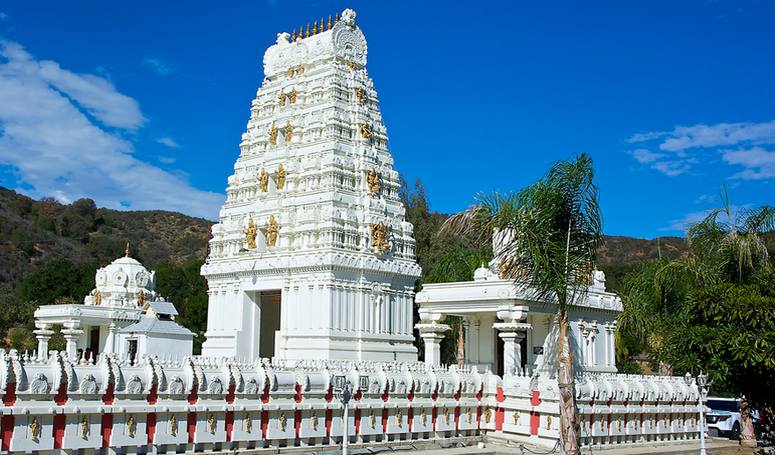 Beautiful and peaceful the Malibu Hindu Temple is nestled in the Santa Monica Mountains and welcomes guests from all religions. The temple is actually located in Calabasas, but most folks call this amazing building the Malibu Hindu Temple.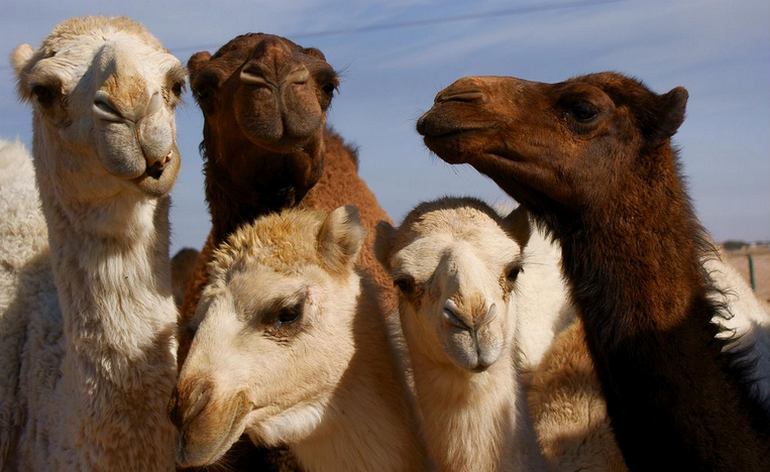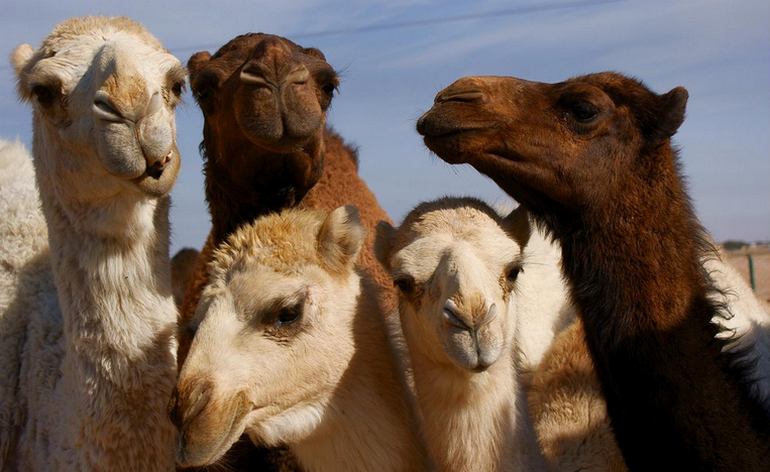 Oasis Camel Dairy Farm is one of Southern California's most unique attractions. Located in Ramona, It bills itself as "an oasis from the ordinary"', and that's the truth. Camel milk handmade soaps, lotions, and even lip balm can be purchased at the farm.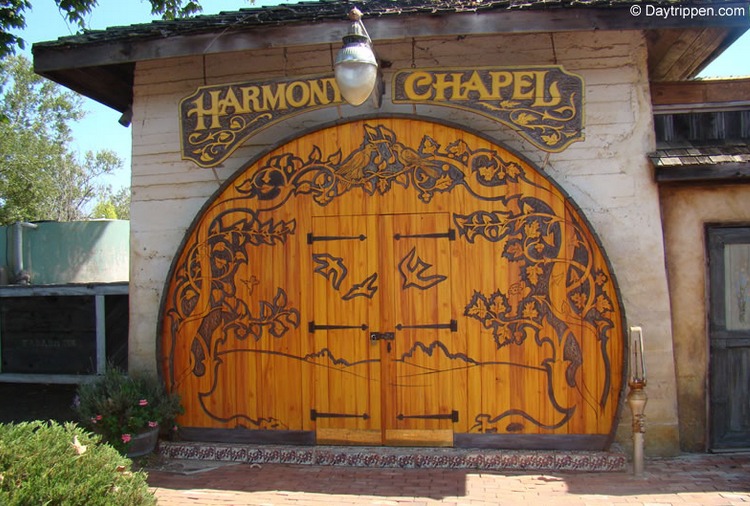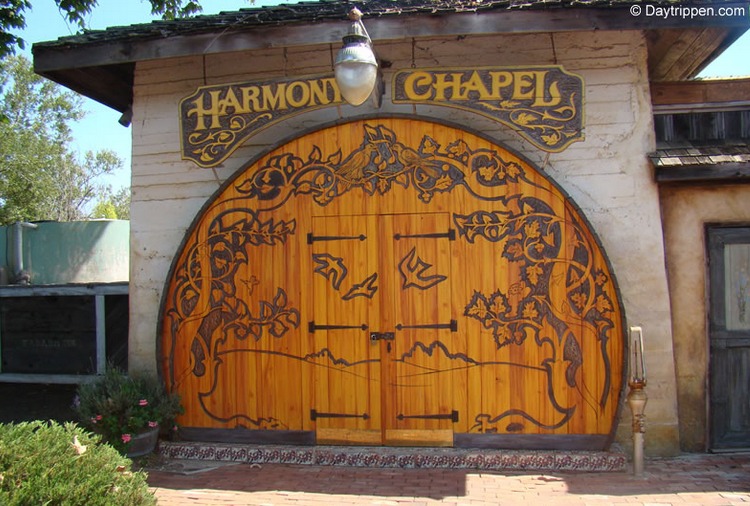 The Harmony Valley Creamery thrived for over 90 years along California's central coast. William Hearst and his guests sometimes stopped at the creamery to pick up fresh buttermilk and butter on their way to stay at Hearst Castle.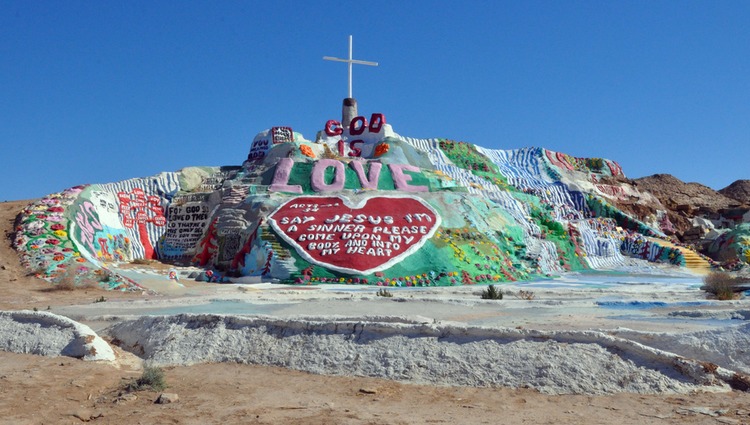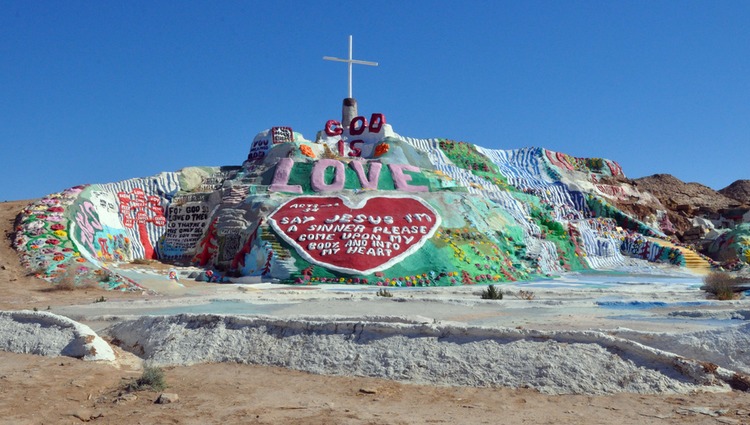 There's Mt. Sinai, and then there's Salvation Mountain. On the barren badlands east of San Diego, there is a 30-foot high, 100-foot wide concrete and adobe mountain covered in religious slogans and over an estimated 150,000 gallons of lavish multi-colored acrylic paint.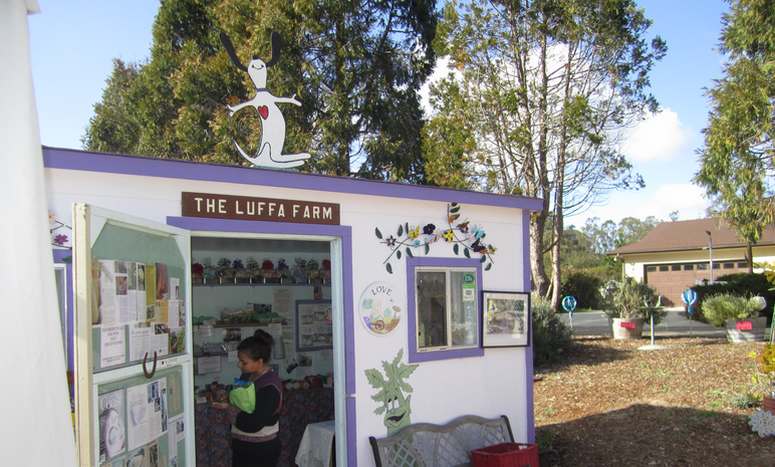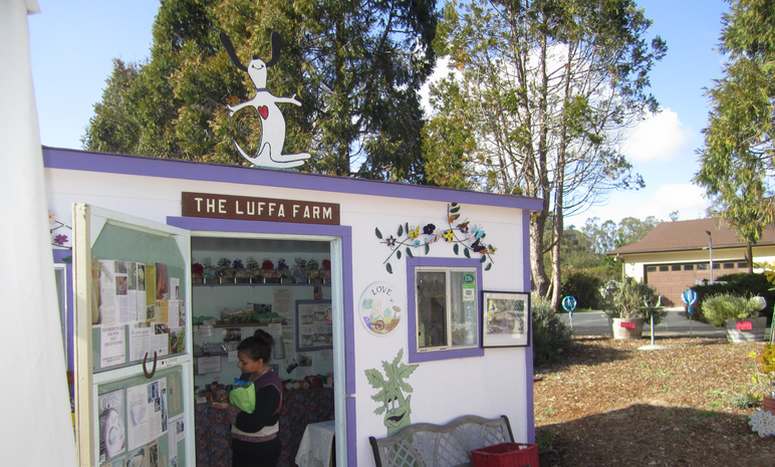 They look like cucumbers, but they are not. Luffas are part of the gourd family and most often they are used as a bath or kitchen sponges. Luffa is also used in many Asian countries as the ingredient in soups and stir-fried dishes.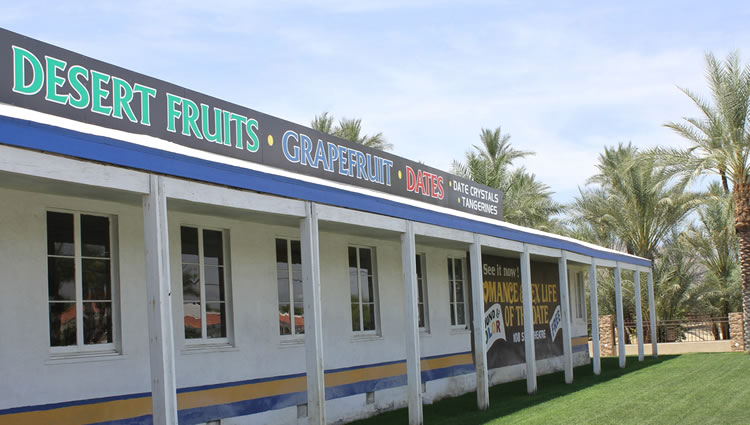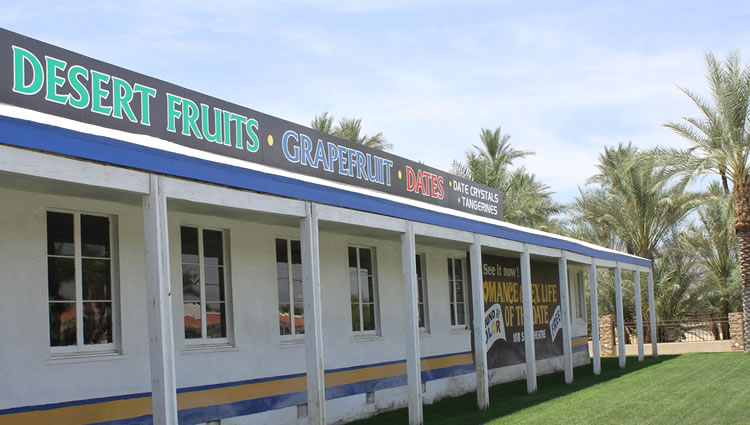 Shields Date Garden is a throwback to the 1920s. Visitors can step up to the soda fountain counter to order a date shake; take a seat in an old theater showing a featured video based on Mr. Shields' original lectures on date pollination and cultivation.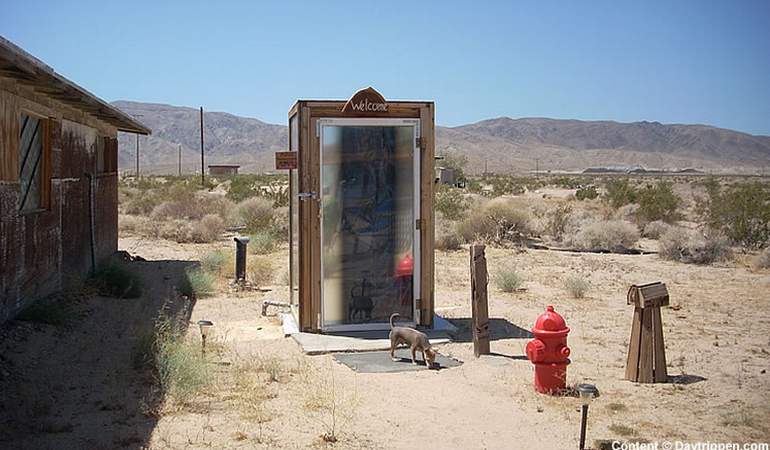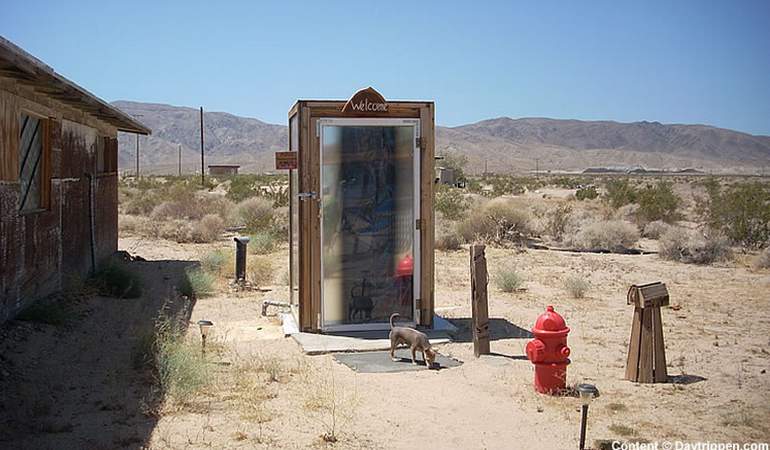 The Glass Outhouse Art Gallery in 29 Palms is where. visitors will find themselves viewing a unique art gallery with a very unusual outhouse. You can see out, and nobody can see in.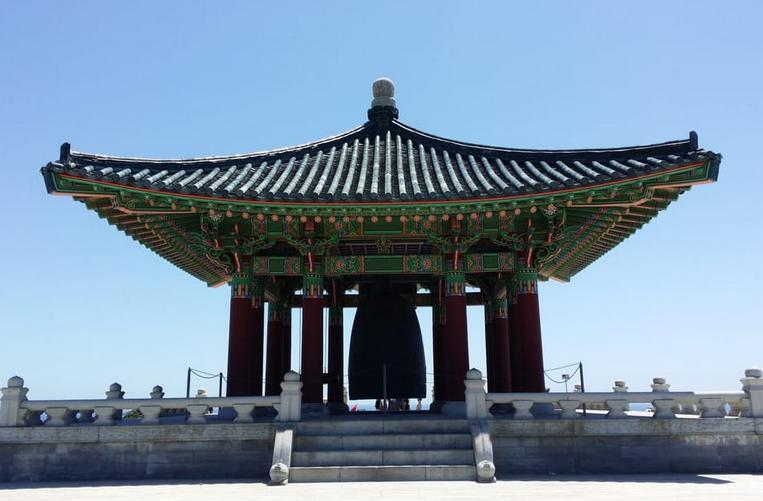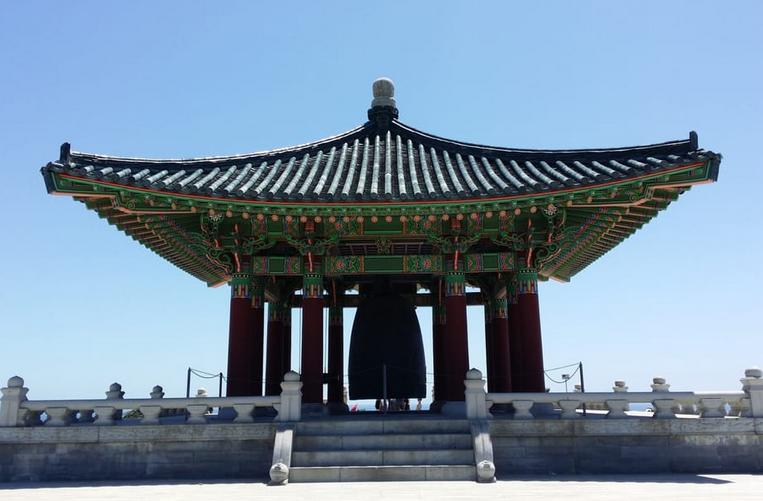 The Korean Bell of Friendship only rings five times a year but you can check out the huge bell any time you want. The bell is made of over 17 tons of copper and tin, with gold, nickel, lead, and phosphorus added to the alloy for tone quality. It has a diameter of 7½ feet, an average thickness of 8 inches, and a height of 12 feet.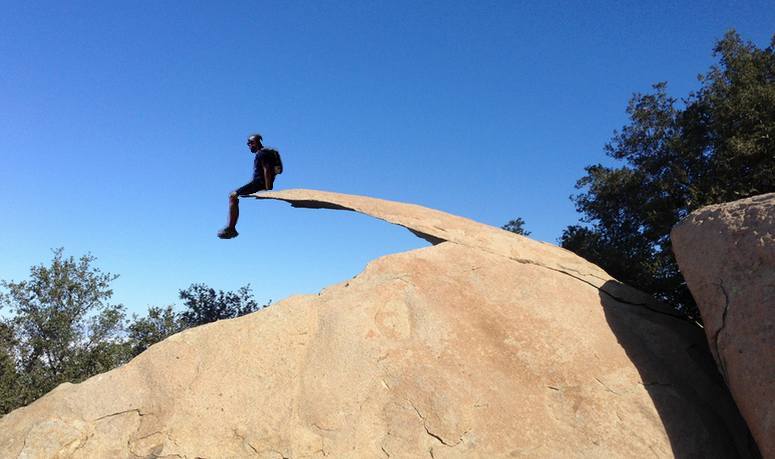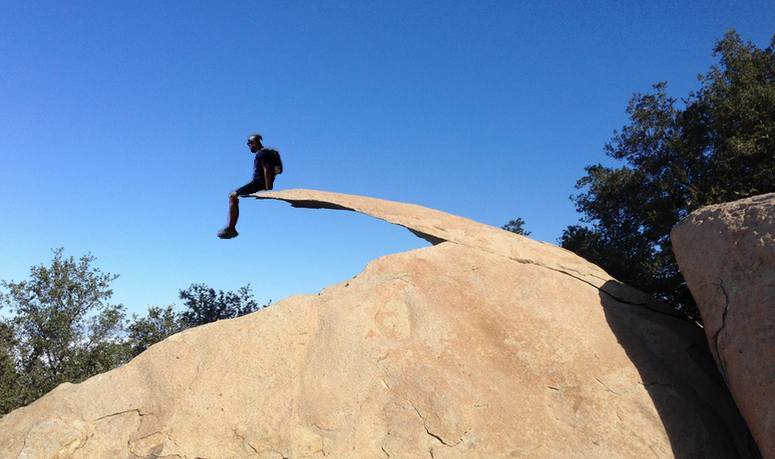 The views from the top of Mt. Woodson are spectacular. On a clear day, you can see all the way to the ocean. Of course, the main reason for hiking up here is to take pictures of the rock that you can post on Facebook or Instagram.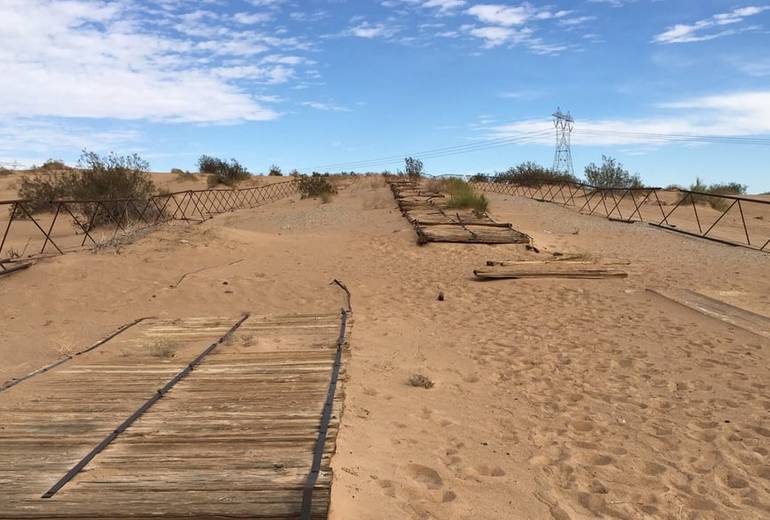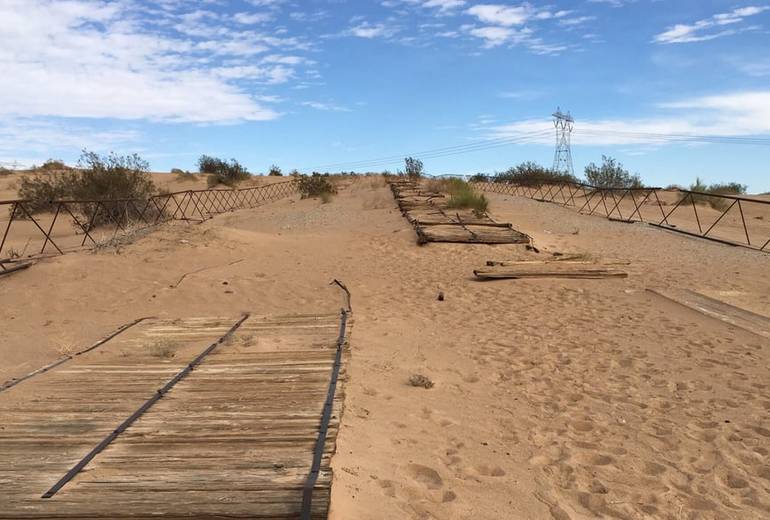 During the early 1920s seven miles of plank road was built over the Imperial Sand Dunes near Yuma Arizona. For ten years the plank road was part of the main route between Yuma and San Diego. Only one small section of the plank road remains today.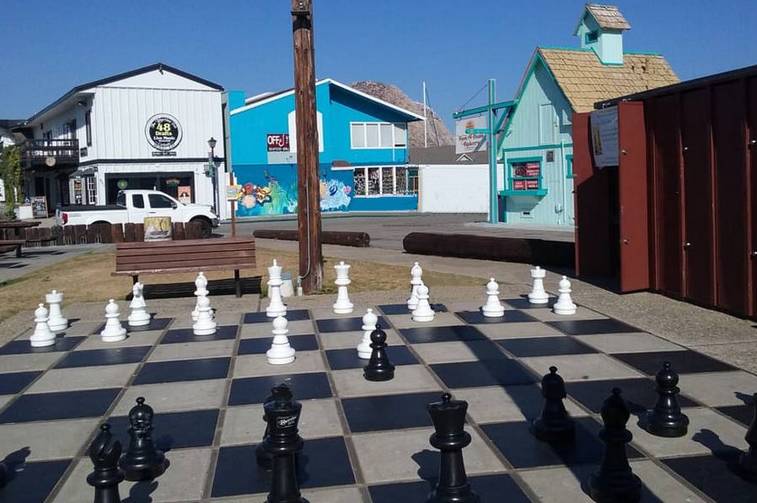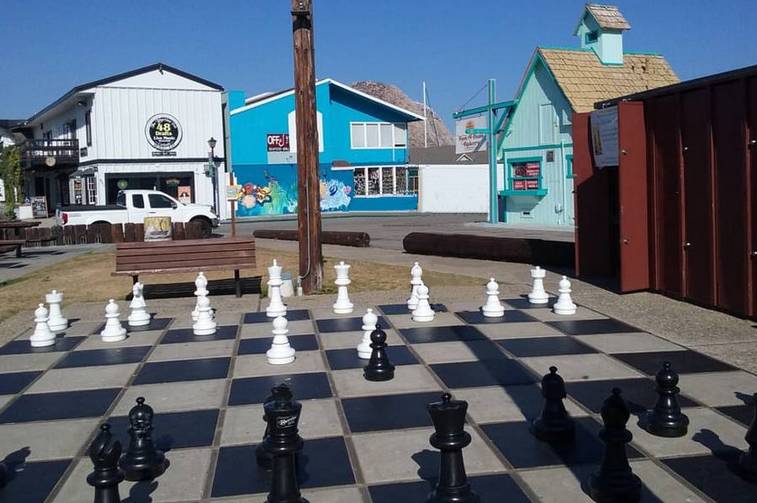 Check out one of the biggest chess boards in the nation. The board was built by the Morro Bay Chess Club which holds games on Saturdays. The Giant Chess Board may be used by members of the public with advance reservations.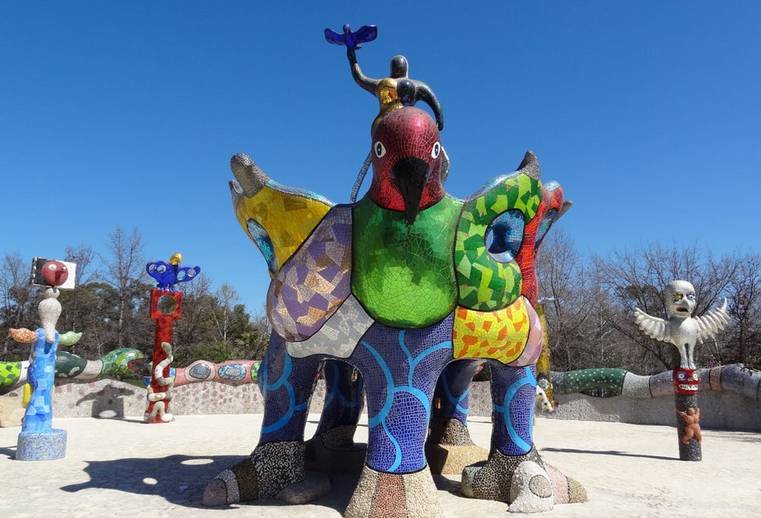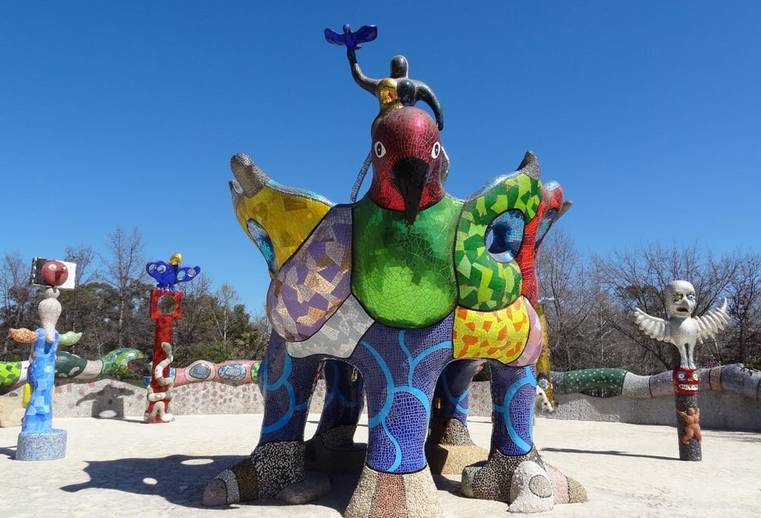 This unique sculpture garden was created by French artist Niki de Saint Phalle. She was inspired by her visions of early California history, myths, and Native American culture to create the magical artworks found in the garden.
Map of Unusual Things to do in Southern California