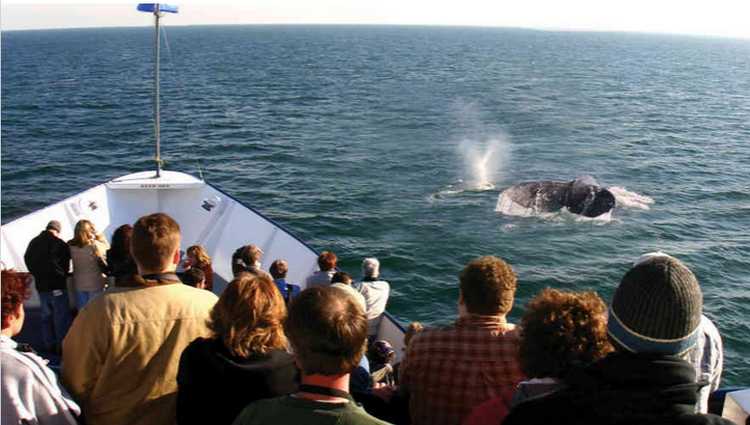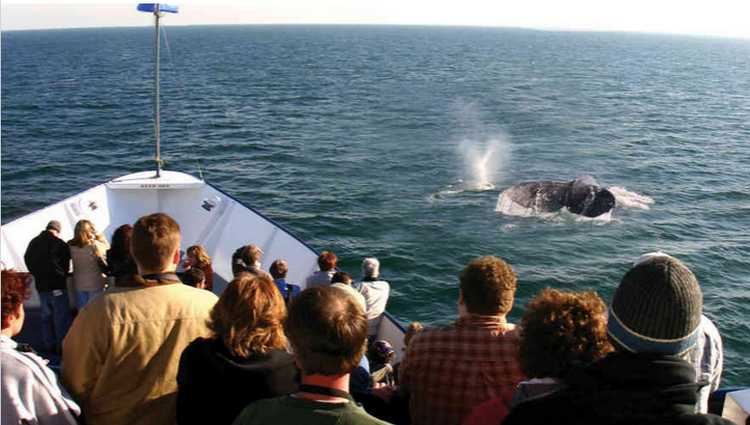 Whale watching trips with Hornblower Cruise lasts about 3½ hours. Adventure Hornblower is the largest and fastest whale watching boat in San Diego.
Each tour is narrated by an experienced captain with information exclusively endorsed by the San Diego Natural History Museum.
Whale Watching San Diego Discounts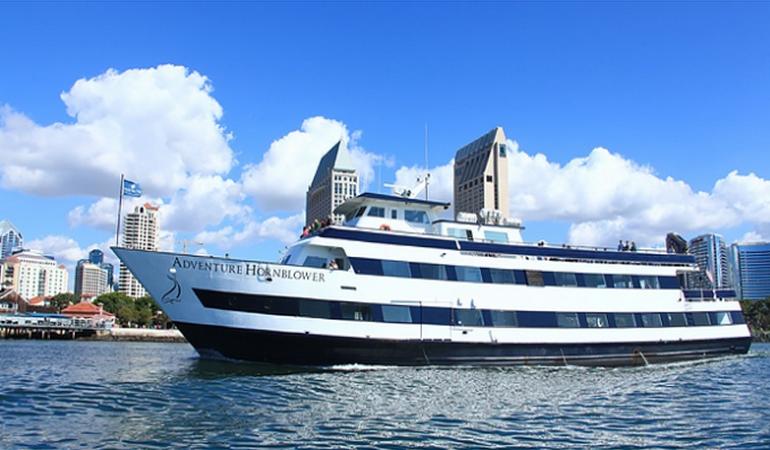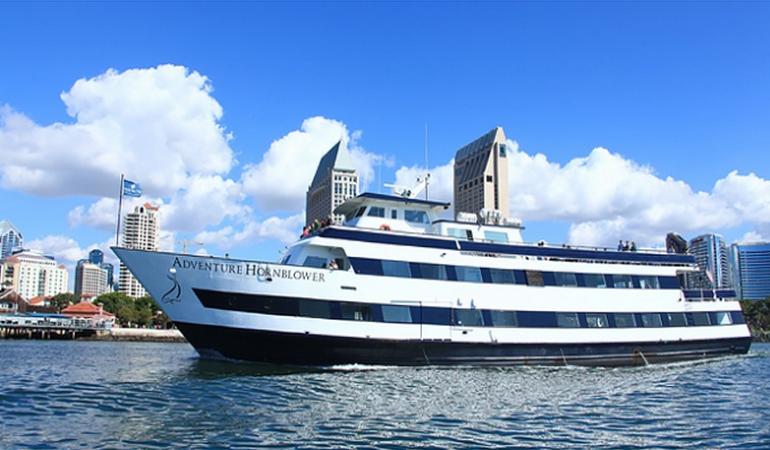 During the month of December through April, the gray whale travels approximately 6,000 miles from the Arctic to the warm waters of Baja California.
The whale's journey takes them within a few miles of the Southern California coast. San Diego is in a perfect position for viewing these massive creatures as they pass by.
If whales are not sighted during your cruise, a Whale Check will be issued, good for another Whale & Dolphin Watching Adventure or Harbor Cruise.
Your chances of seeing whales are the same in the morning or afternoon cruise. However, the afternoon cruise almost always has more passengers aboard.
If you want to cruise with fewer people, choose the morning trip. Treat your family to an exciting whale watching trip.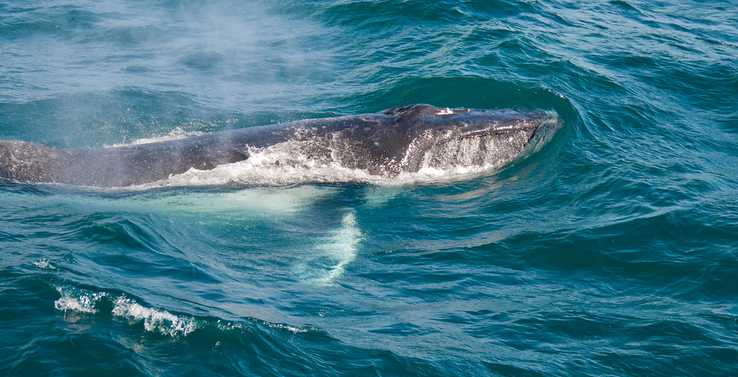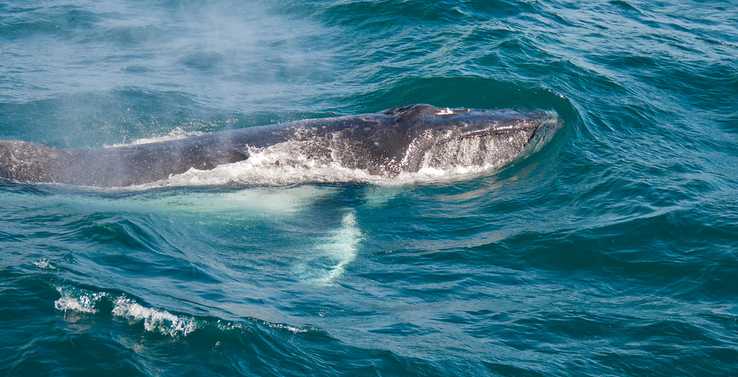 Whale Watching San Diego Hornblower
Large Ships provide a comfortable watching experience
The extra-wide and tall boat offers the perfect vantage point to see the whales
Comfy interior seating with snack bar.
Multiple restrooms no waiting in line.
All whale watching and harbor trips have narration on marine life from Hornblower's expert captains. Snack bars featuring hot food, full bar, and souvenirs make your trip a fun adventure.
View harbor seals plus famous San Diego landmarks from the comfort of climate-controlled indoor seating.
If some type of whale is not sighted on your whale watching cruise, a pass good for another Whale watching San Diego cruise or Harbor Cruise in San Diego will be issued. There is now No smoking onboard Hornblower Harbor Cruises or Whale Watching Cruises.
Hornblower's Harbor Cruise 1066 N. Harbor Dr. San Diego, California at the foot of Broadway in Downtown San Diego. Daily departures.