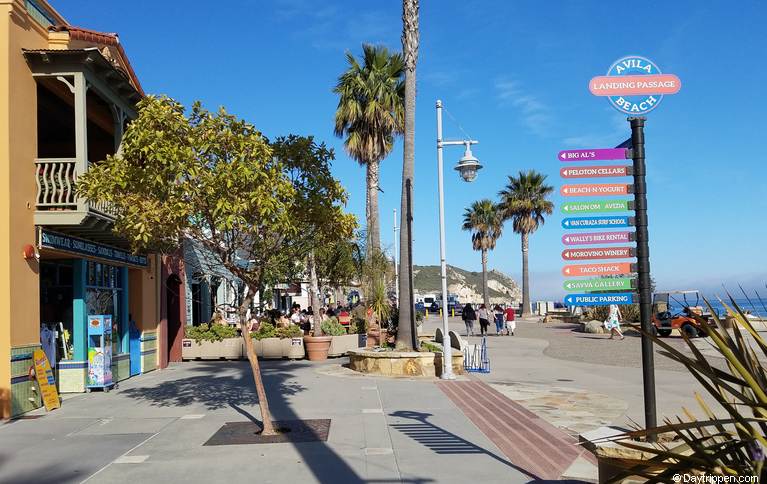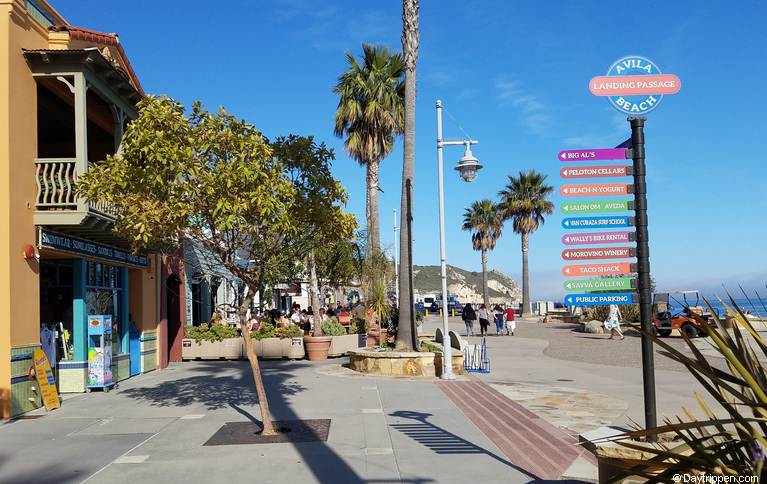 Avila Beach is a quaint little town on the Central Coast of California. The city is a popular destination for locals to spend a relaxing day on the beach. Ocean water temperatures are warmer here due to its location on San Luis Bay but still quite cold even in the summer.
In the early 1980s, a vast oil spill was discovered underneath Avila, and much of the downtown area was dug up to remove the oil-soaked soil. Many of the town's original buildings were destroyed and replaced by more modern structures.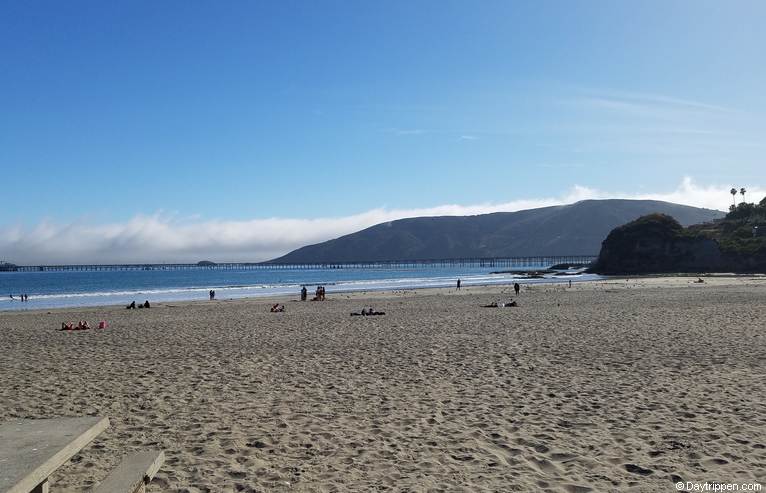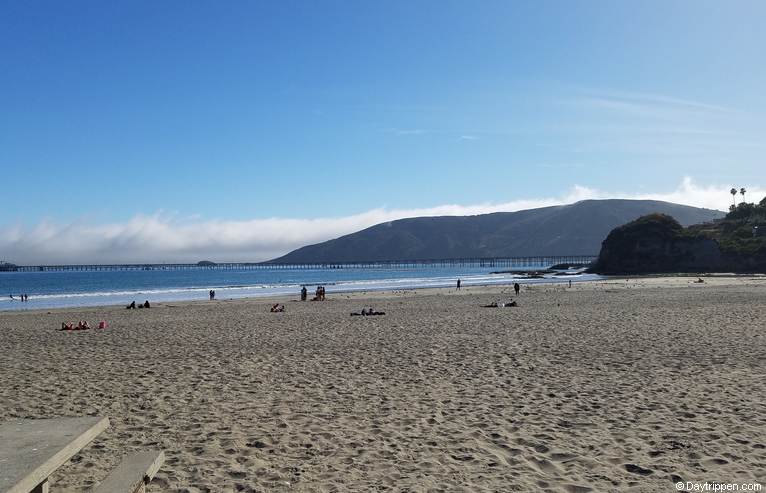 The new Avila beach has rebounded and become a favorite central coast destination for both locals and tourists. Along with its wide sandy beach, a fishing pier, a small shopping district, and numerous oceanfront dining and lodging options.
During the summer, visitors can ride a motorized trolley or stroll through the streets when they do not soak up rays on the beach or splash with the kids in the lagoon.
What once was a sleepy hidden little central coast beach town has become a modern resort. Some old-timers may miss the old gold days, but central coast travelers will appreciate all the new shops and restaurants that have been built.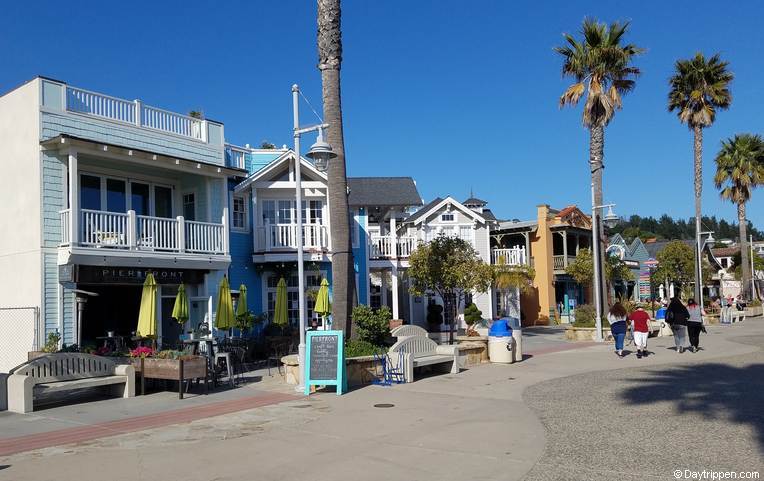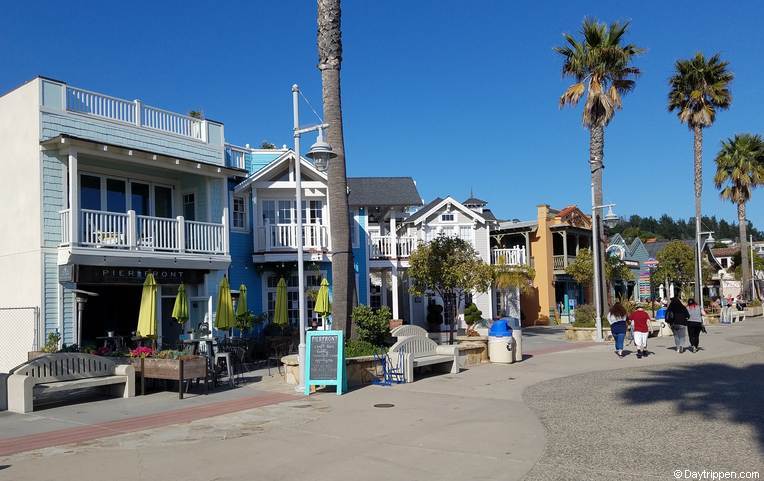 Things to do in Avila Beach
The Marine Institute is a favorite destination. Offering exhibits with touch tanks with indigenous marine life like seals, otters, sharks, and small creatures. The Institutes ship offers short cruises around the bay, listening to the history and enjoying local wine.
The Avila Beach Fish & Farmers Market occurs on Fridays (4 pm-8 pm) from April through September. The beachfront market offers plenty of fresh fish, locally grown produce, great food, and live music and dancing.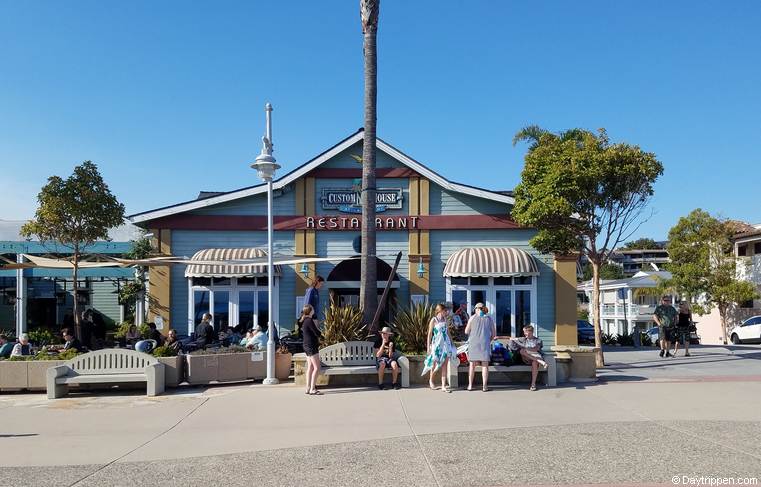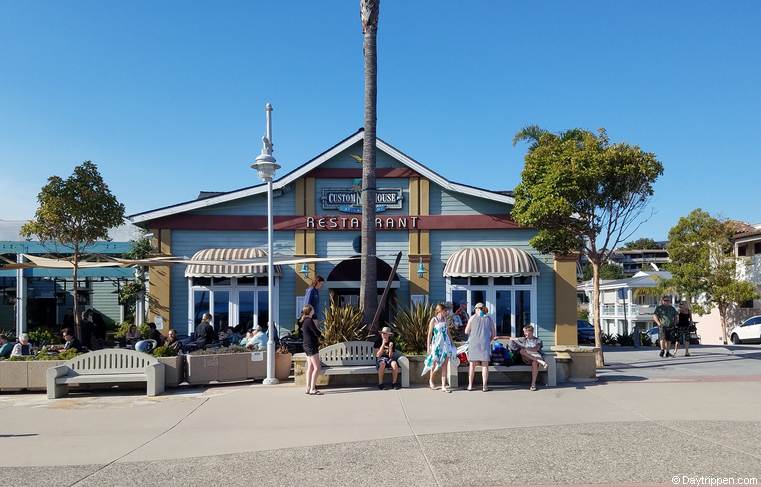 Avila Beach visitors can explore art galleries, wine tasting rooms, all within walking distance of the downtown shopping district.
Avila Valley Barn creates a warm and inviting atmosphere where you can take a hayride, pick your apples, varieties of pears, apricots, nectarines, plums, and cherries. It is a favorite pumpkin patch for school field trips.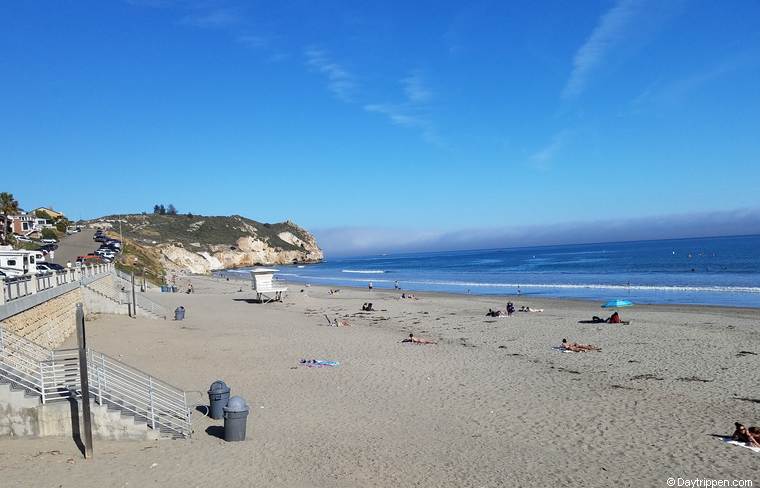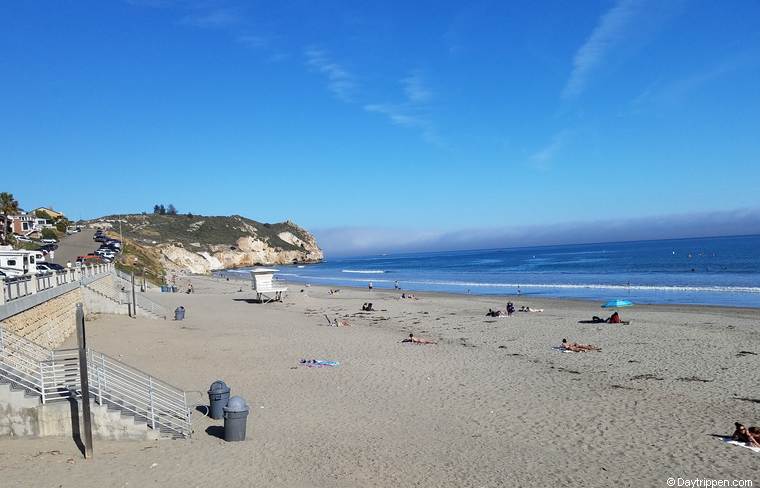 Patriot Sports Fishing offers one day, multiple day trips, and spectacular whale watching tours. They know just where to go to find the best catch of rock cod, lingcod, halibut, salmon, and albacore.
You can join a whale watching trip from December through April and see gray whales, humpback whales, killer whales, dolphins, sea otters, sea lions, pelicans, and lots of seagulls.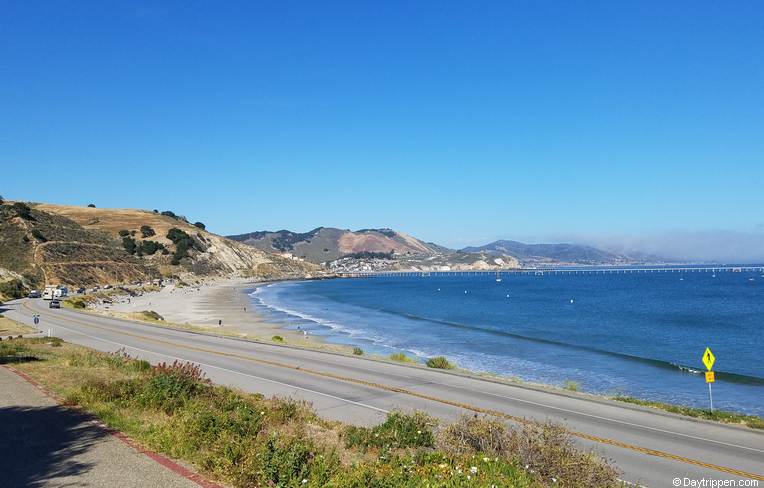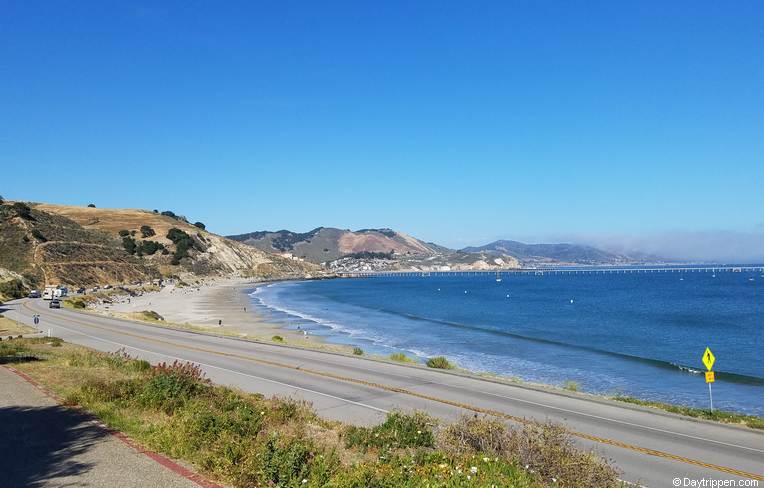 Port San Luis Harbor
Avila has a beautiful one that is open for tours and hosts special evening events for those who love lighthouses. The Point San Luis Lighthouse is just a few minutes outside of Avila and is a destination you don't want to miss.
The Port San Luis Harbor District is an area that is bustling with activity. You can drive your vehicle out on the pier to enjoy a restaurant, shop some live fish, or watch the sea lions as they beg for fisherman's scraps. People travel here to fish, eat, and socialize for hours.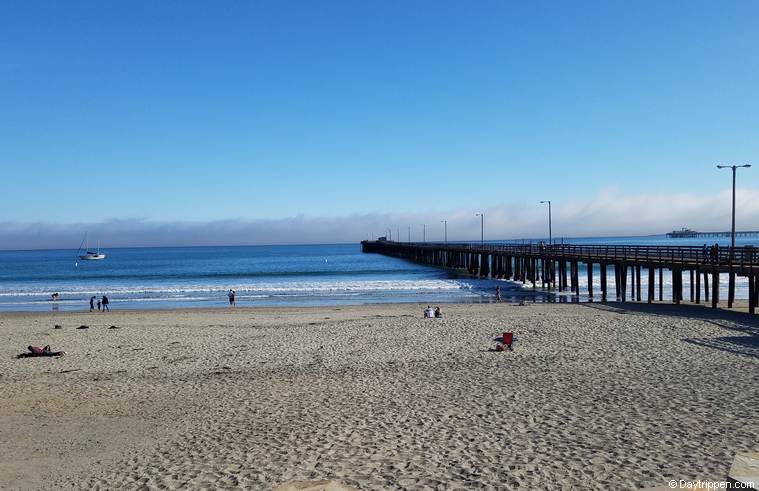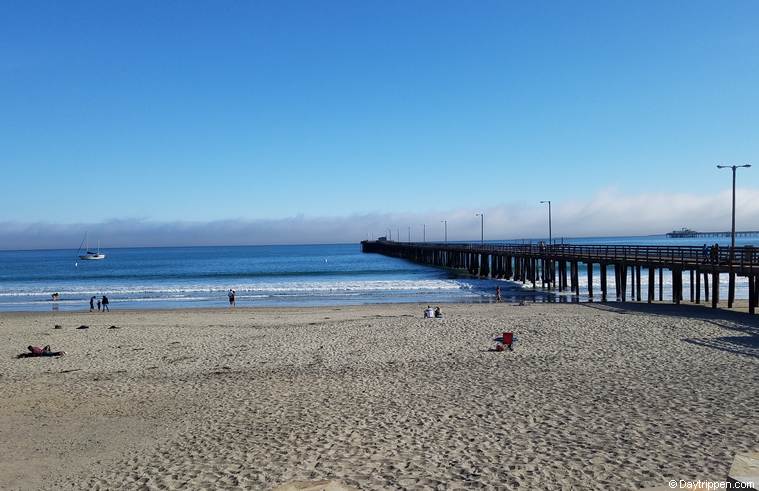 Avila Beach Nearby Attractions
Nearby attractions include Pismo State Beach offers all kinds of attractions: hiking, swimming, surf fishing, and the annual winter migration of millions of monarch butterflies. The tree-lined beach is also popular with bird watchers.
Camping is popular along the central coast, and there are several nearby campgrounds to Avila Beach, including Port San Luis RV Camping.
Ocean Dune State Vehicular Recreation Area has 1,500 acres, featuring beach and dune riding. Thousands of off-highway vehicle enthusiasts enjoy the beach dunes of this SVRA most weekends during the summer.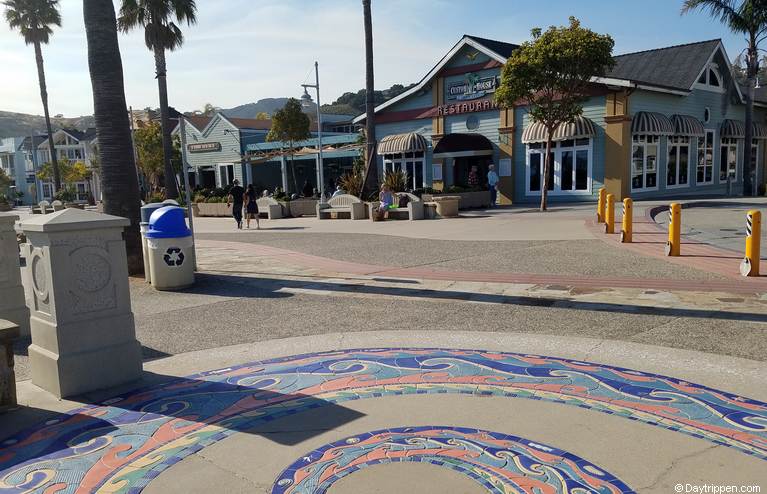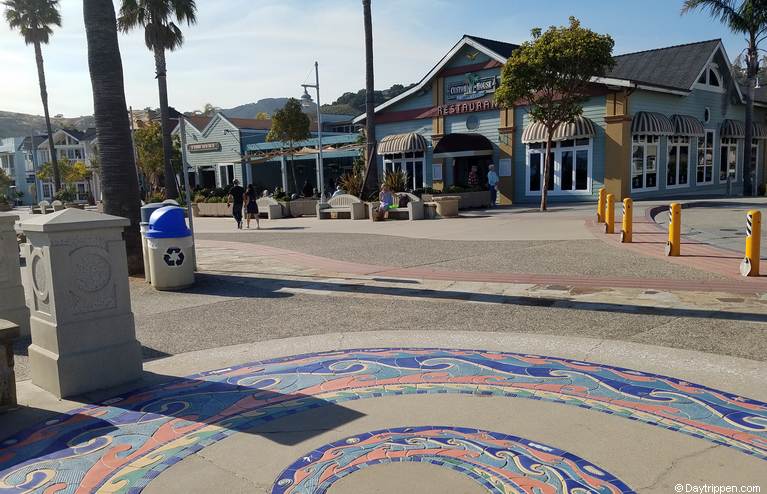 Montana De Oro State Park features over 8,000 acres of rugged cliffs, secluded sandy beaches, coastal plains, streams, canyons, and hills. Naturalists and backpackers enjoy the solitude and freedom found along the park trails. Pismo Beach 13 miles.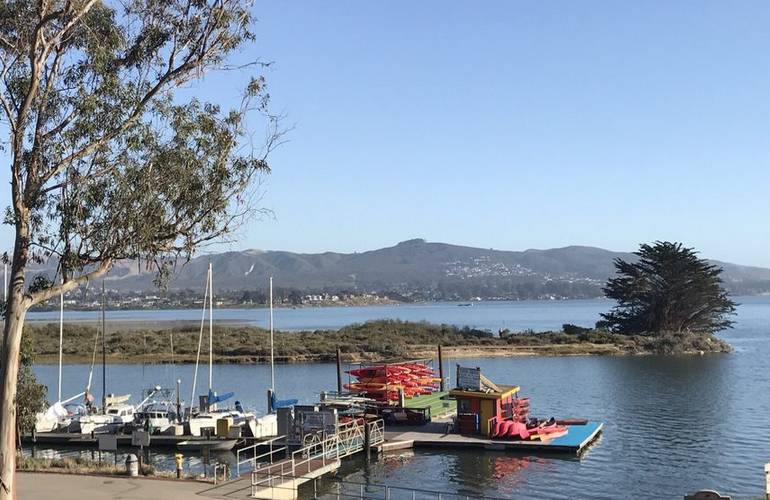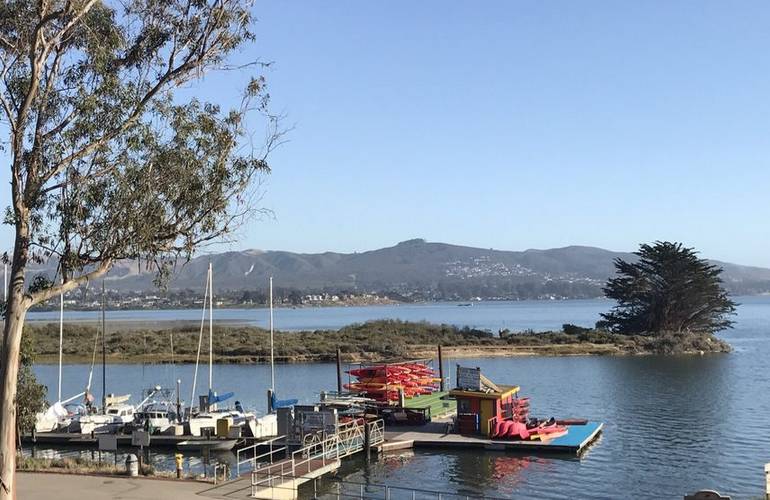 Morro Bay State Park features a lagoon and natural bay habitat. The bay's most prominent landmark is Morro Rock. The park has opportunities for sailing, fishing, hiking, and bird watching. Pismo Beach 16 miles.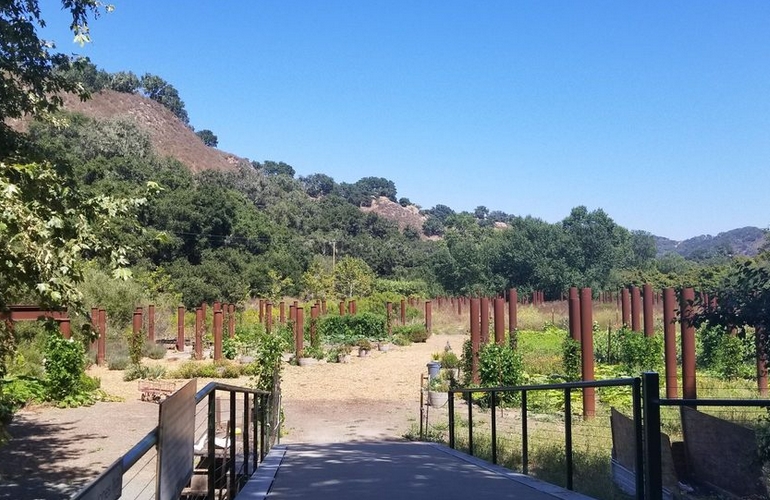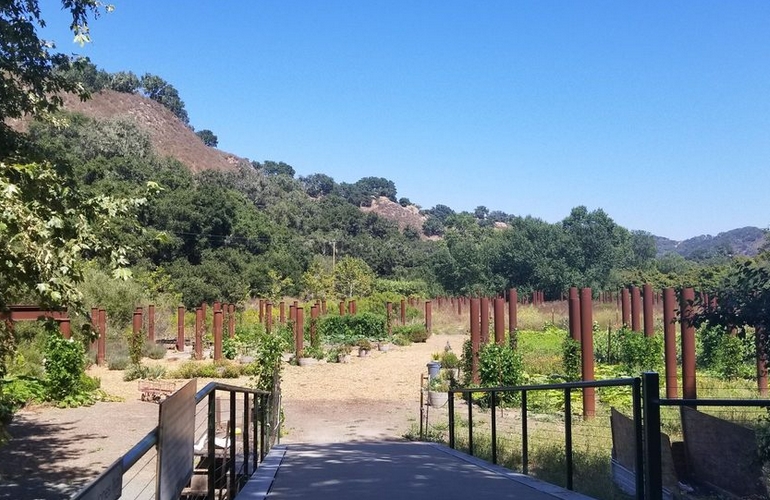 At Sycamore Springs Resort, guests can rent a hillside hot tub by the hour or stay overnight at the resort and enjoy your very own private balcony with a mineral water hot tub.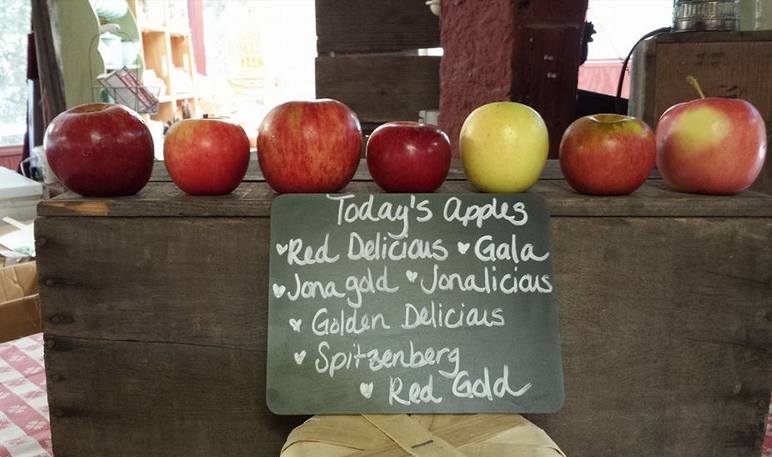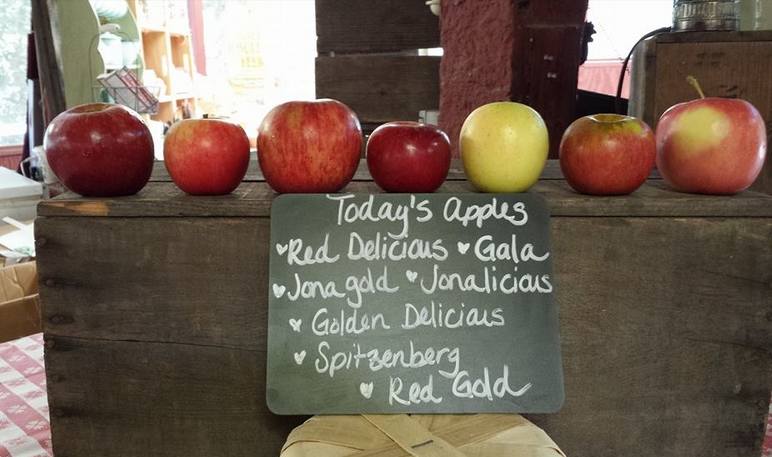 Avila Apple Trail See Canyon. The apple season runs between September and December when the fruit is sweet, crisp, and perfect.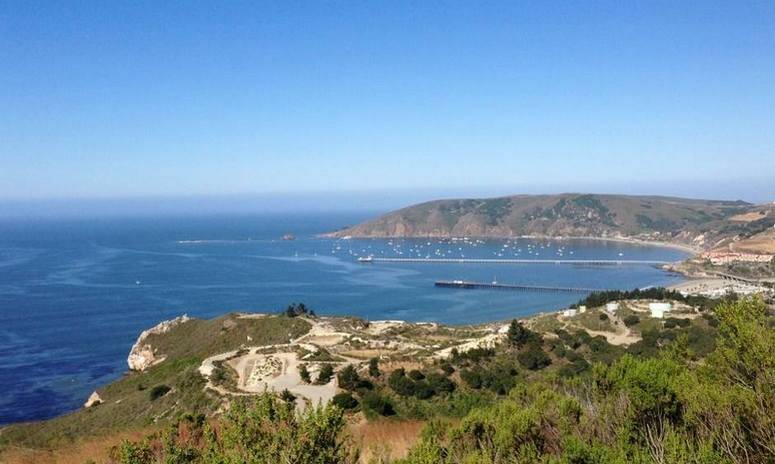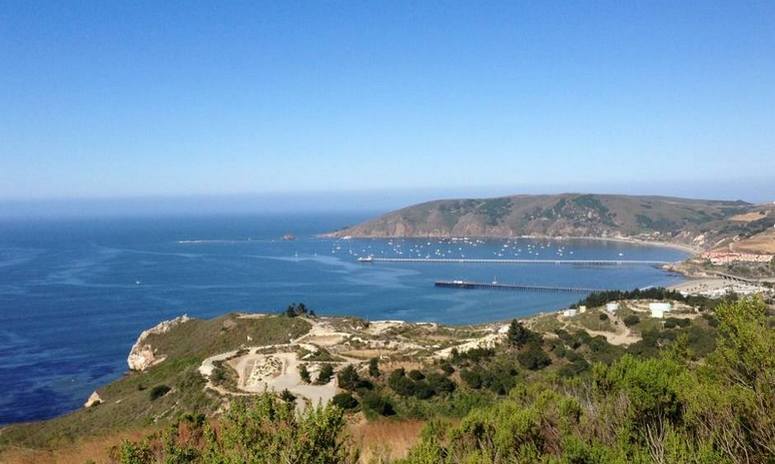 Where is Avila Beach
Avila Beach, California: Avila Beach is in Central Coast California between Pismo Beach and San Luis Obispo. Exit Hwy.101 west onto San Luis Bay Drive or Avila Beach Drive. Follow the signs to Avila Beach.
Avila Beach is the perfect place to explore the California central coast. There are several excellent hotels in town and more in nearby Pismo Beach.