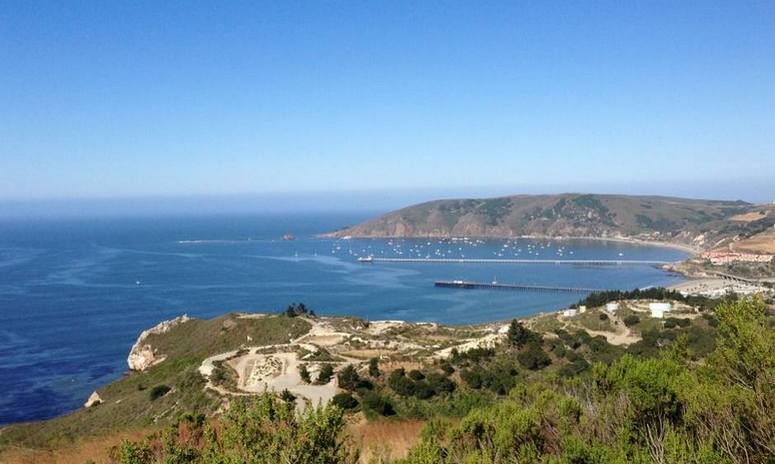 The California central coast region is generally considered Ventura County north of Monterey Bay. This area of California is packed with secluded beaches, natural wonders & hidden gems. We have put together a list of the best things to do and see along the California Central Coast.
Santa Barbara Area – San Luis Obispo – Monterey County – Central Coast Beach Camping
California Central Coast Day Trip Ideas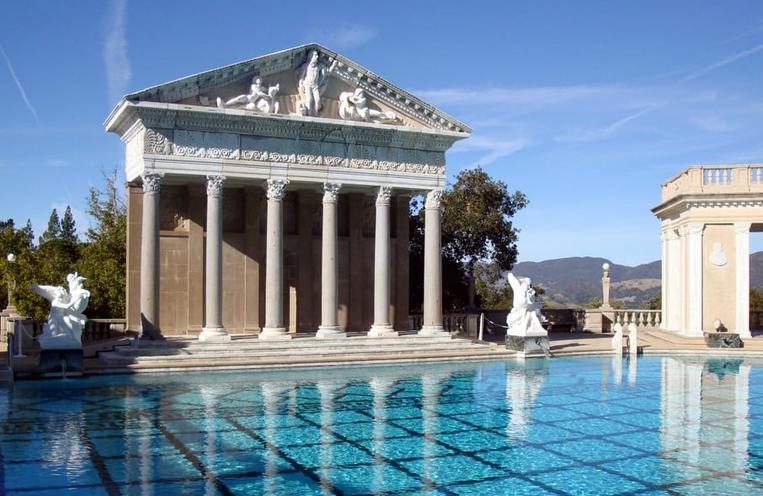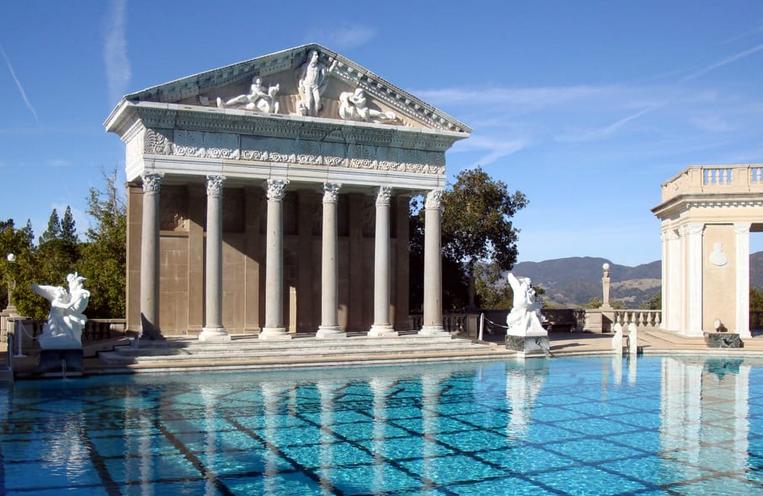 Hearst Castle is the most visited attraction in California's Central Coast region. Hearst Castle was occupied by William Randolph Hearst from 1919 until 1947 and entertained high-profile guests and Hollywood celebrities. Both day and nighttime tours are available.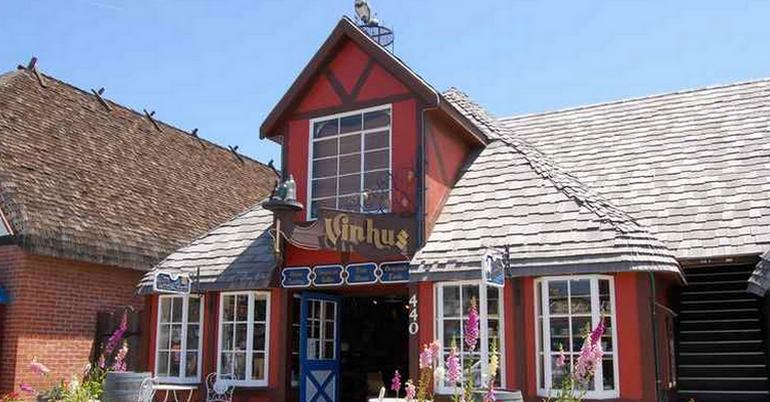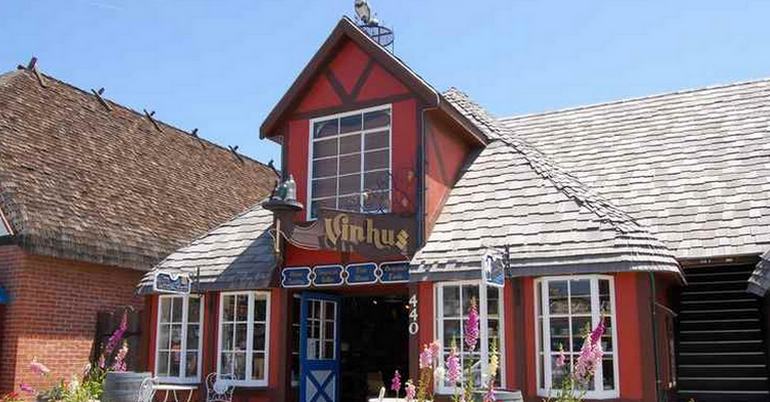 Solvang was established in 1911 by a group of Danish teachers. Solvang means "Sunny Field" in Danish. Today the village is a major tourist destination and jumping-off point for visitors exploring the Santa Ynez Valley. Danish bakeries, wine tasting, and sightseeing.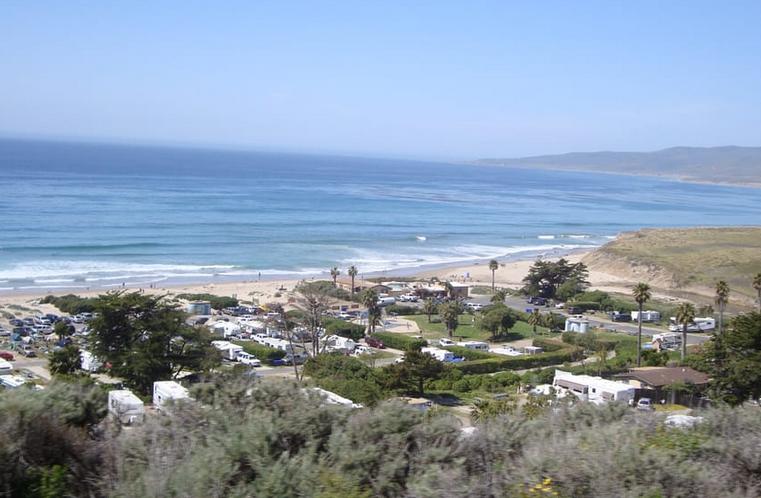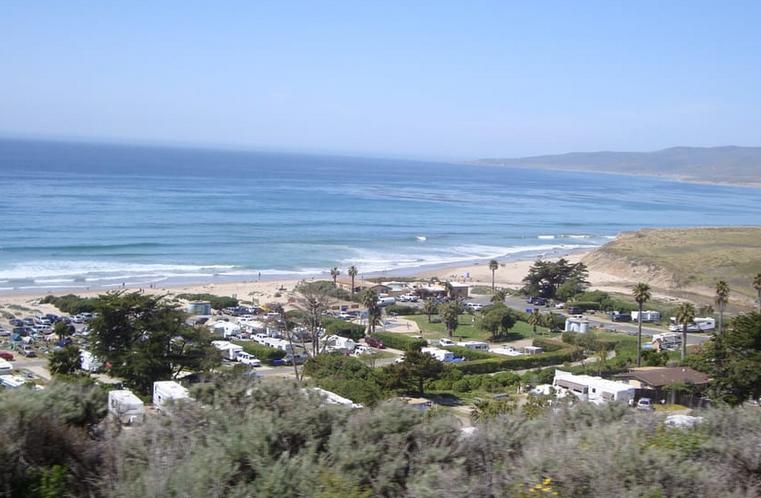 Jalama Beach County Park features 100 ocean view campsites and seven comfortable beach cottages. Jalama Beach is unspoiled and looks much like it did hundreds of years ago. There is very little development in this area of Santa Barbara County. Nothing but wide open space and miles of rugged coastline.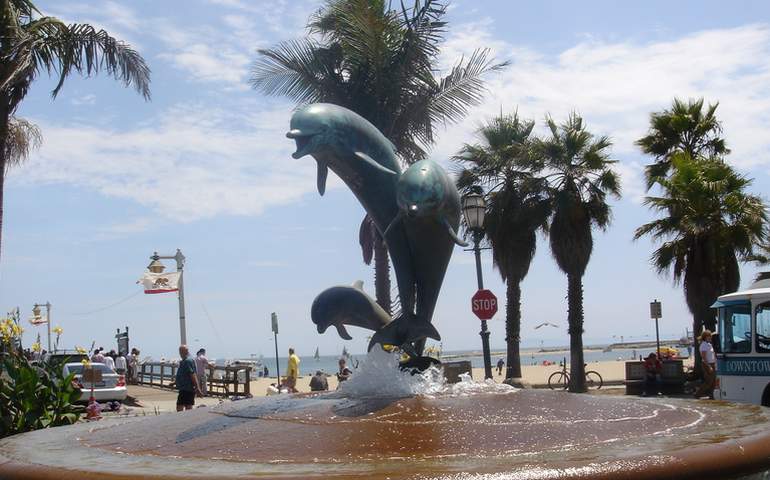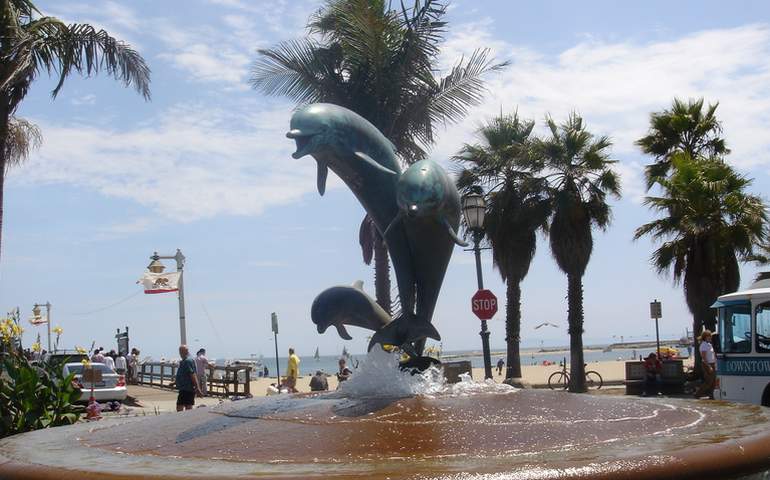 Santa Barbara is about 90 miles north of Los Angeles, well within day-trip distance. We recommend spending several days with so many things to do in and around the city. Santa Barbara is a popular tourist destination. Hotel prices are usually pricey. Carpinteria, just south of Santa Barbara, is a good option for a more affordable stay.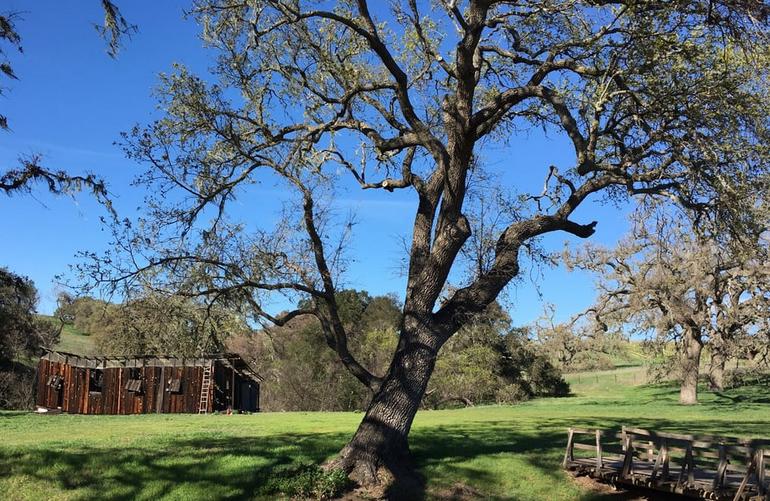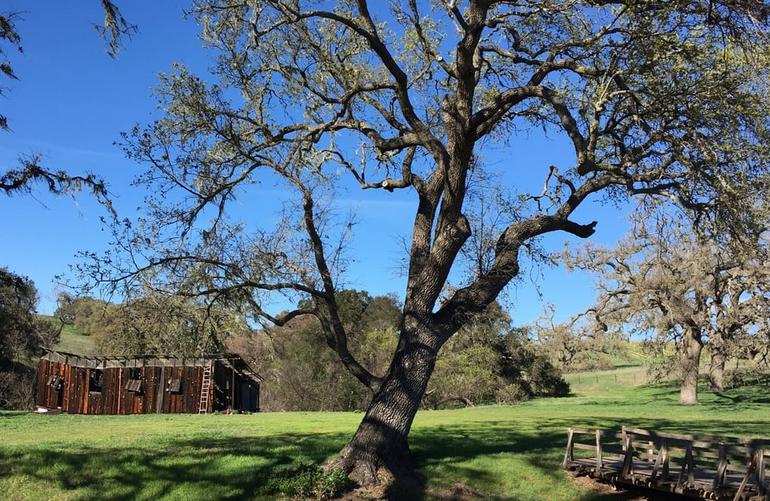 The Santa Ynez Valley is widely recognized for its world-class wineries and tasting rooms dot the rolling hillsides. Visitors can also enjoy browsing the valley's distinctive art galleries, boutiques, and antique stores.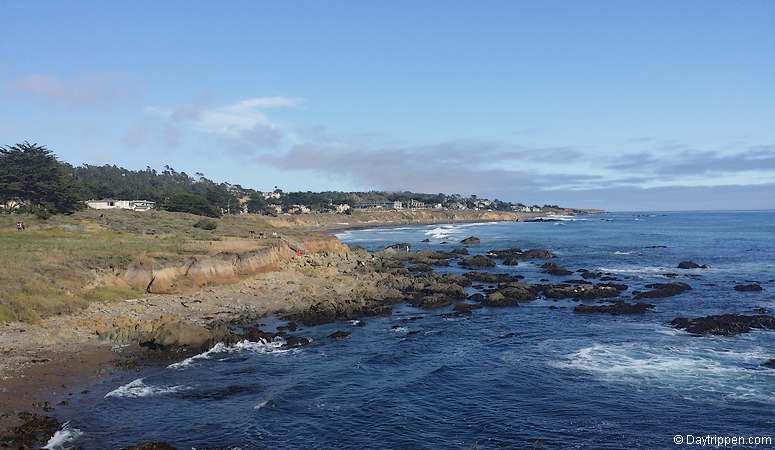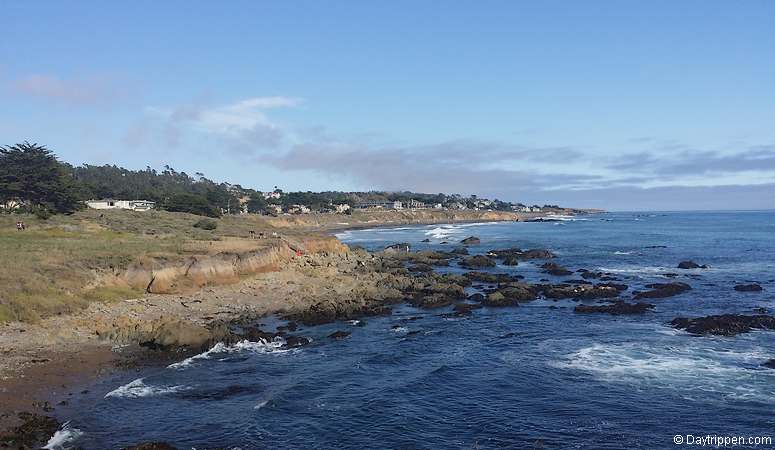 Cambria is a beautiful destination for a romantic getaway. Most of Cambria's hotels are along Moonstone Beach. Just up the road from Cambria is Hearst Castle. Paso Robles wine country is only a 30-minute drive from town.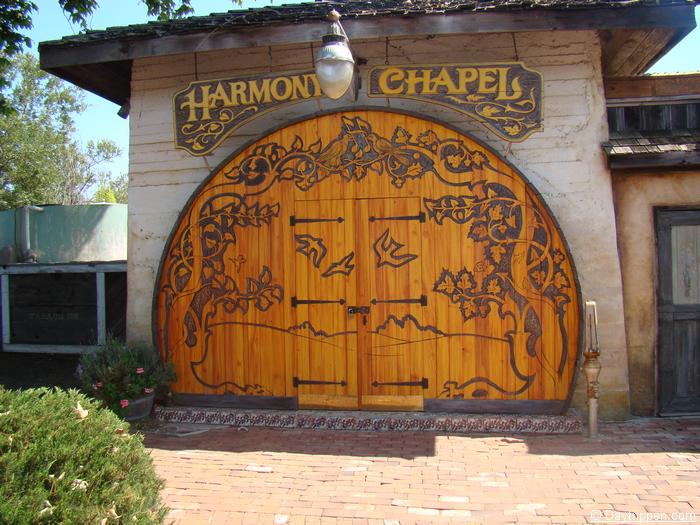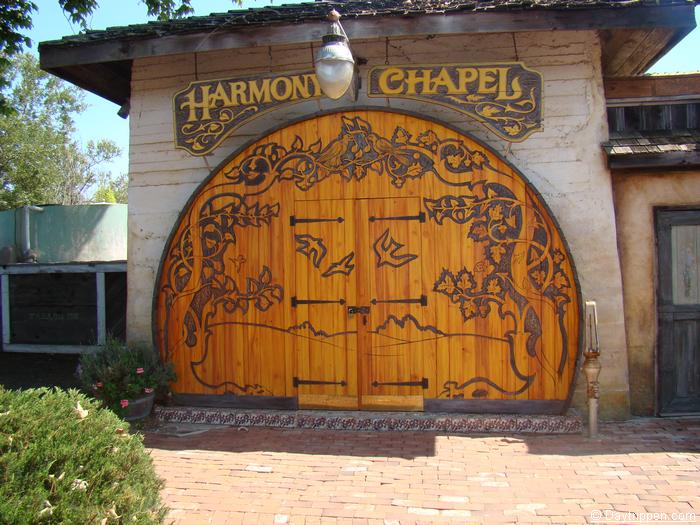 Harmony California is a nice side trip on your way to Hearst Castle. Take the time to stop and visit this little town on your next trip along the central coast. Harmony features the backroads Gallery, gift Harmony Glassworks, and a winery.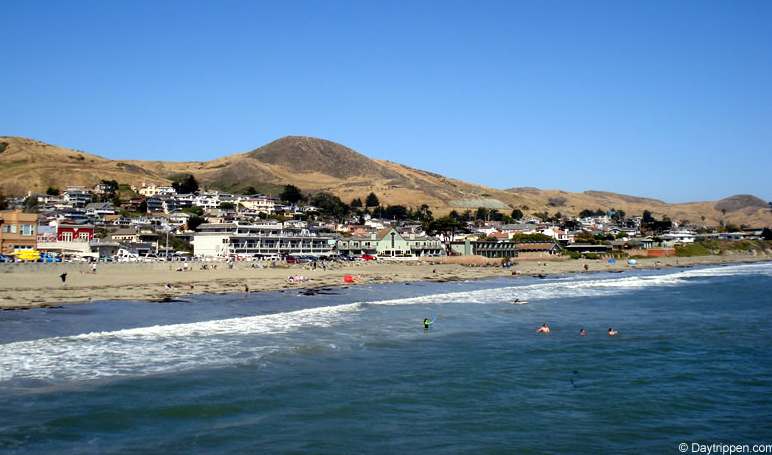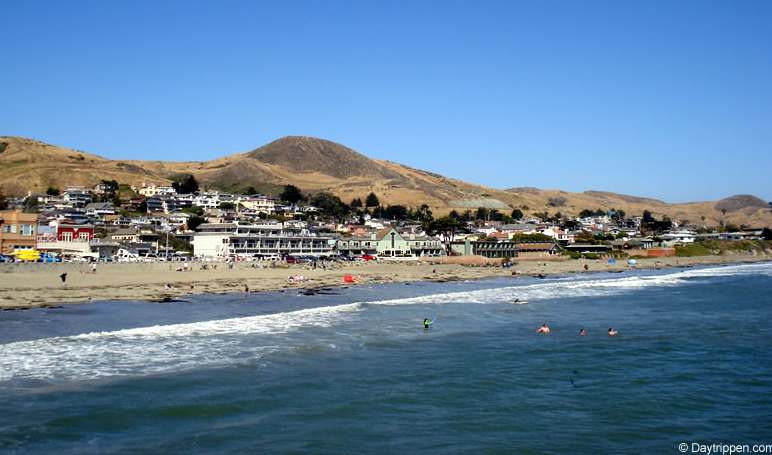 Cayucos is one of California's best-kept coastal secrets and is a more affordable alternative to nearby Cambria and Moro Bay. With numerous outdoor activities, shopping, dining, and nightlife, all located just a short distance from downtown. Cayucos is an ideal resort for both summer and winter vacations.
Santa Barbara Area Day Trips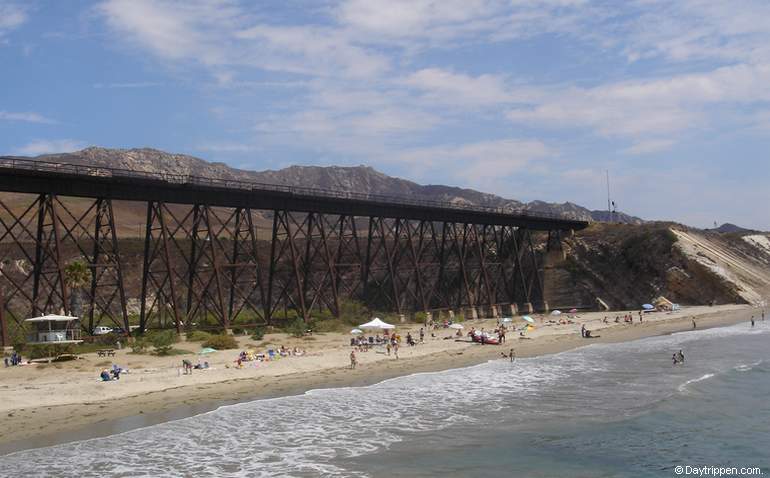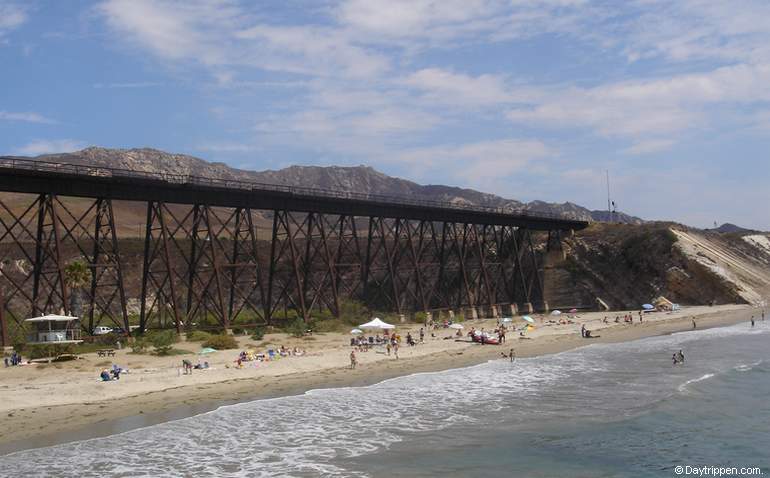 Gaviota State Park is the last stop on Highway 101 before turning inland toward Buellton. Gaviota pier is very popular for fishing, and scuba divers enjoy the surrounding waters. There is a small snack bar with restrooms, and the lifeguard tower is only open during the summer season.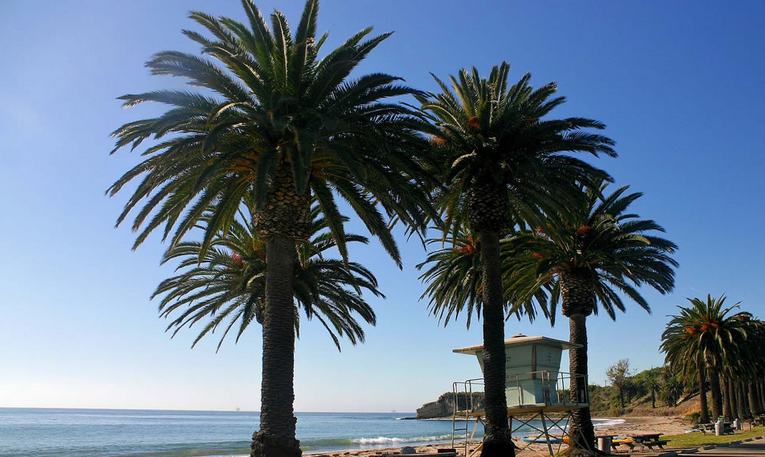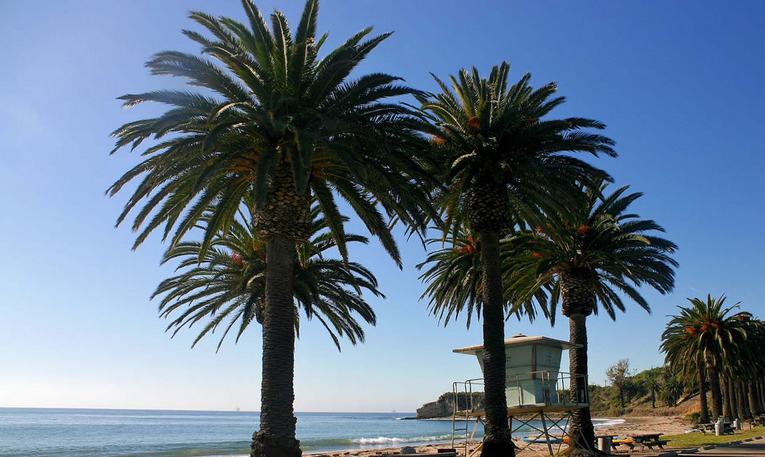 Refugio State Beach is one of the lovely beaches located north of Santa Barbara along the Gaviota Coast. This palm-tree-lined beach is popular with day users, beach loungers, coastal anglers, surfers, bird watchers, picnickers, and overnight campers.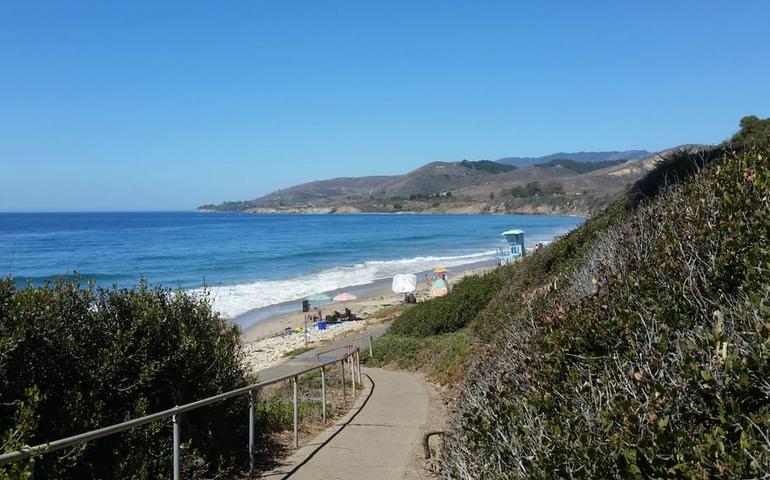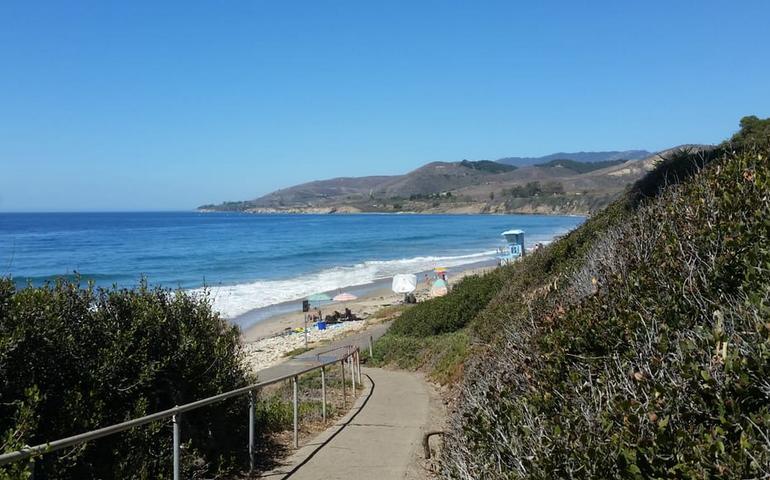 Beach, bluff, and bike trails link El Capitan and Refugio state beaches. Depending on the tide, you can usually travel up-coast along El Capitan Beach as far as Coral Canyon Beach. Then you can join the bluff trails or the bike path, which is also open to hikers, for the balance of the trip to Refugio Beach.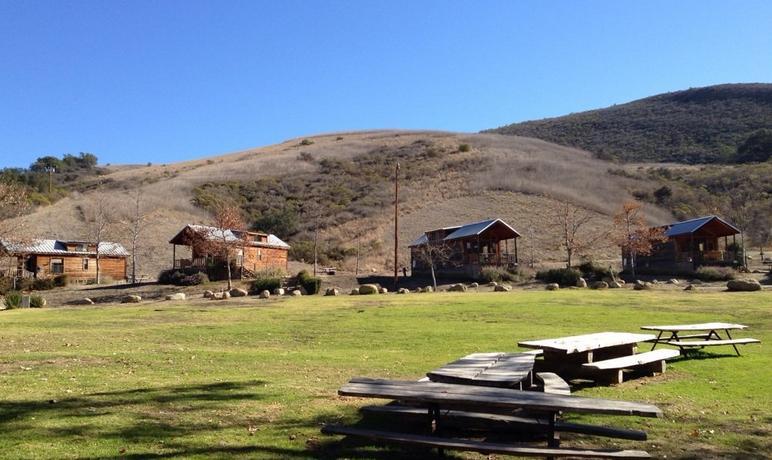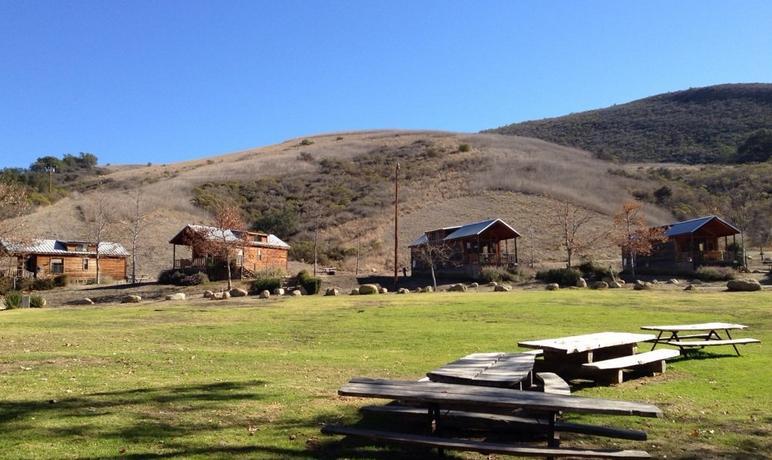 El Capitan Canyon Resort accommodations include Safari Tents, Cabins, and Yurts. Imagine going camping with the only chore you have to do is packing your suitcase. All cabins have front porches and are fully equipped with bathroom facilities, king, queen, double beds, linens, towels, a small kitchen with microwave, mini-fridge, and coffee maker.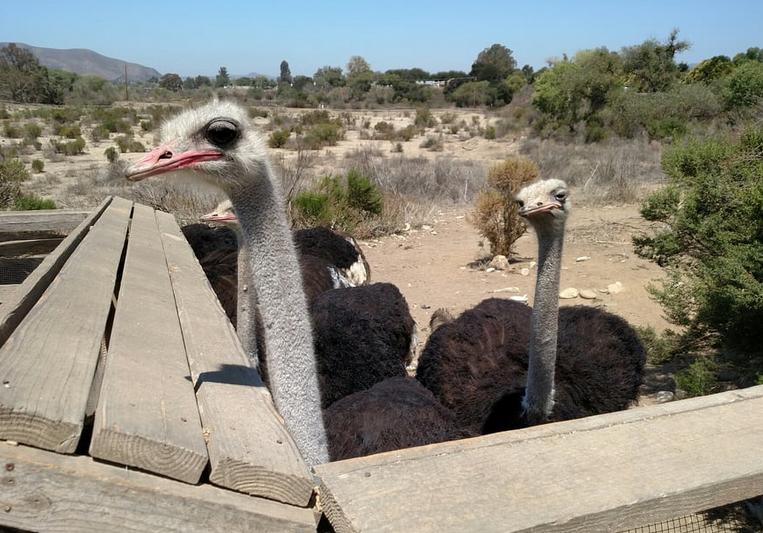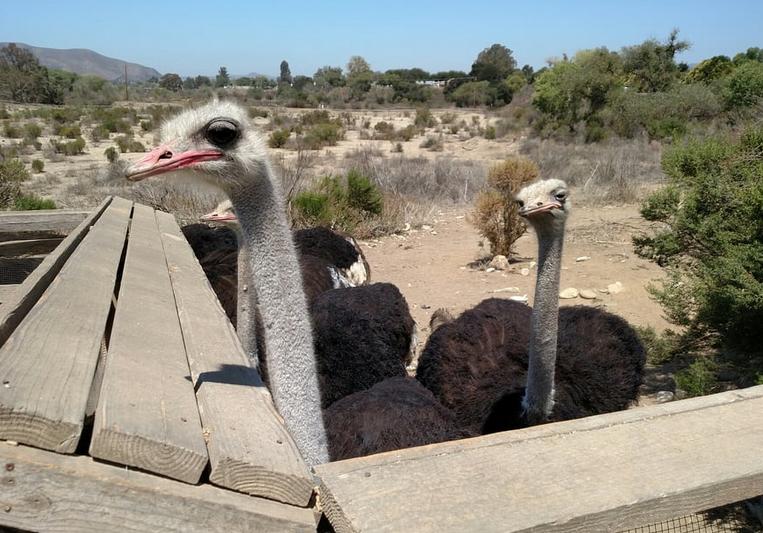 Ostrichland USA is a quirky roadside attraction near Solvang, California. Located in the town of Buellton, Ostrichland is only a few minutes drive from the Highway 246 turnoff on US 101.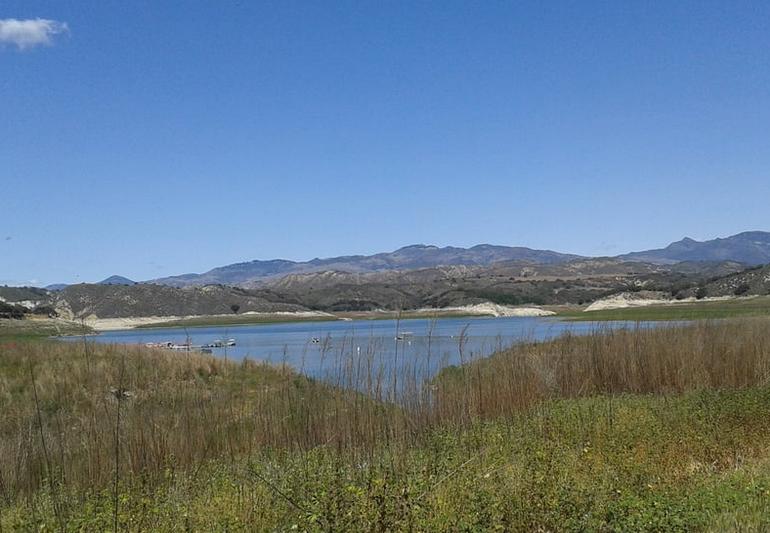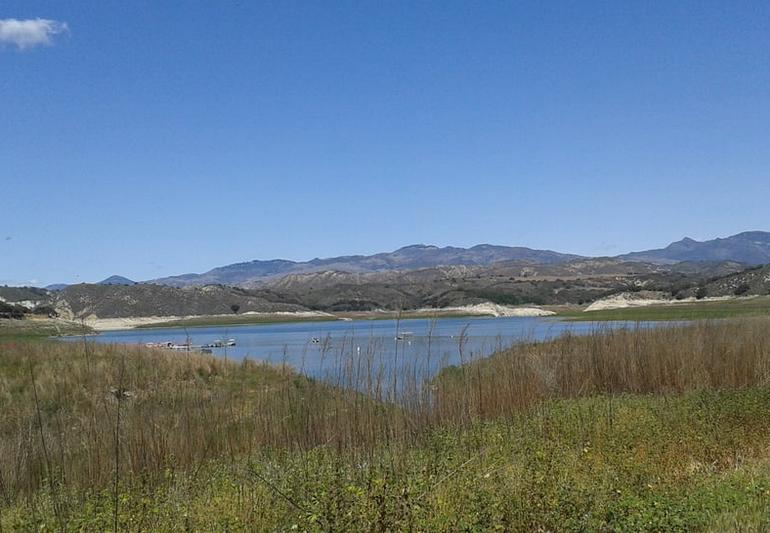 Located in the Santa Ynez Valley of Santa Barbara County is beautiful Lake Cachuma. Lake Cachuma park naturalists offer two-hour Eagle & Wildlife Cruises aboard a 30-passenger boat. The tour is the most comfortable way to view the wildlife and witness the thriving habitat for various wildlife, birds, fish, trees, and plants.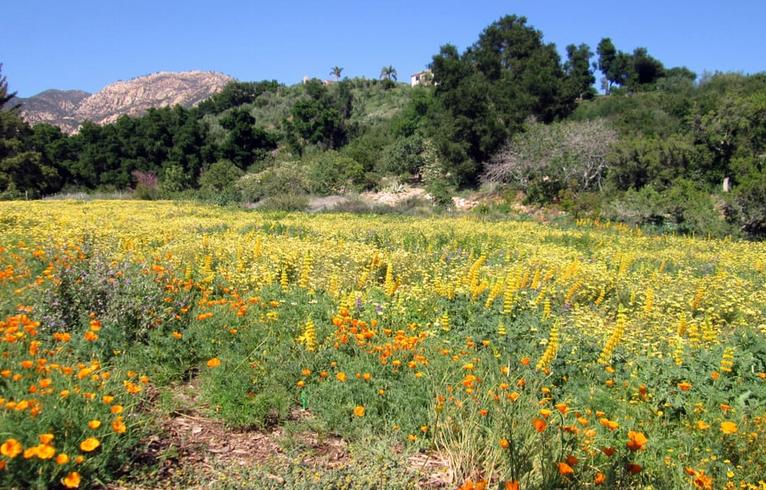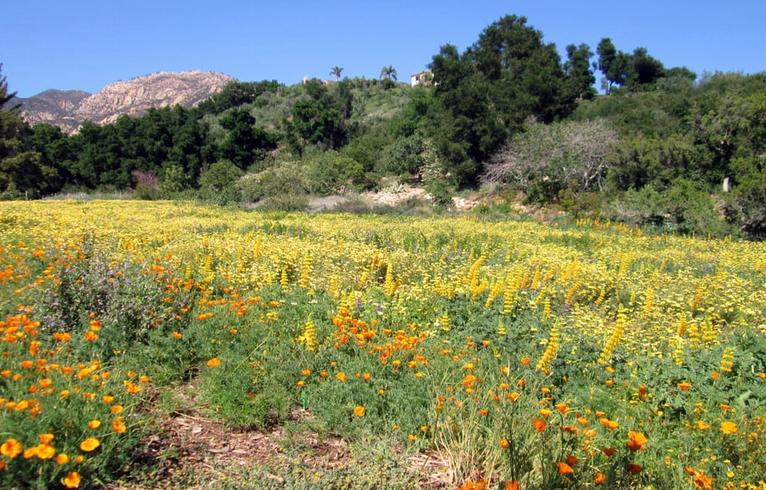 Explore more than a thousand indigenous plant species thriving in various themed sections, including mountains, deserts, meadows, redwoods, and California Channel Islands. Paths on both paved and unpaved trails and occasional seating areas invite guests to explore or sit back and connect with nature.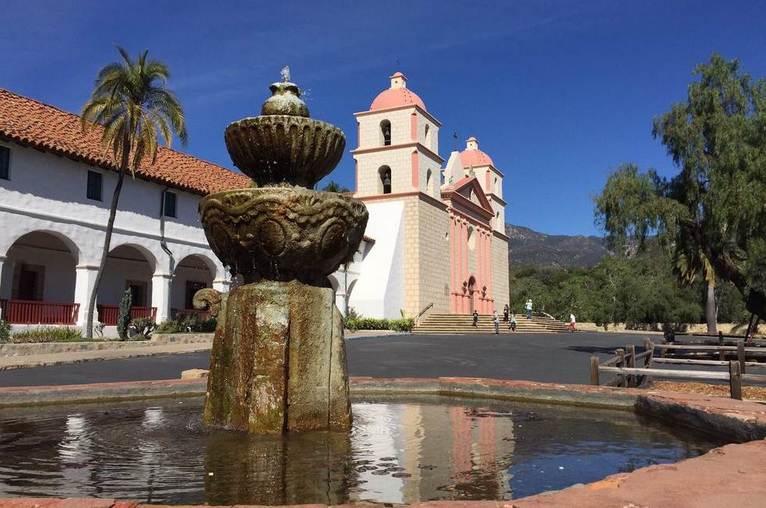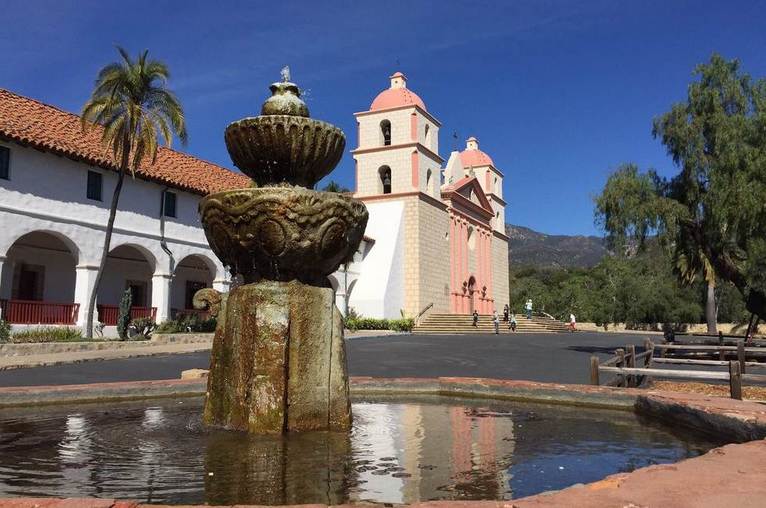 Also known as the "Queen of the Missions for its Graceful Beauty," the Mission is one of the 21 Franciscan missions in California. Today the Mission still serves as a worship place but is groomed to display the past's relics and is also open to the public and offers tours daily.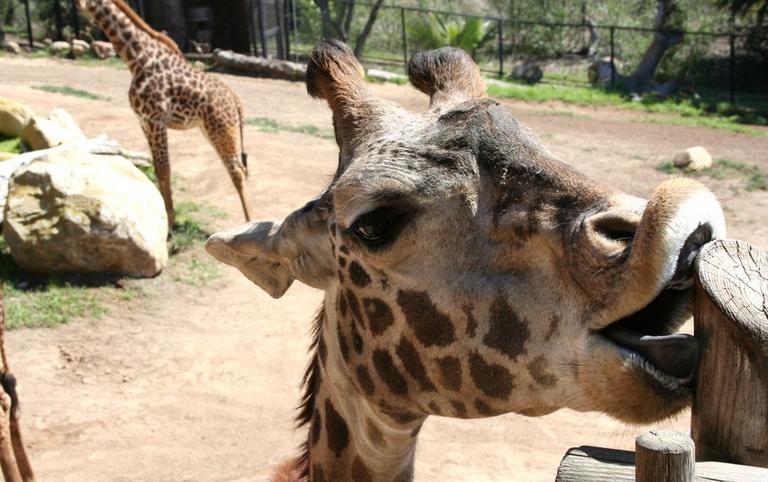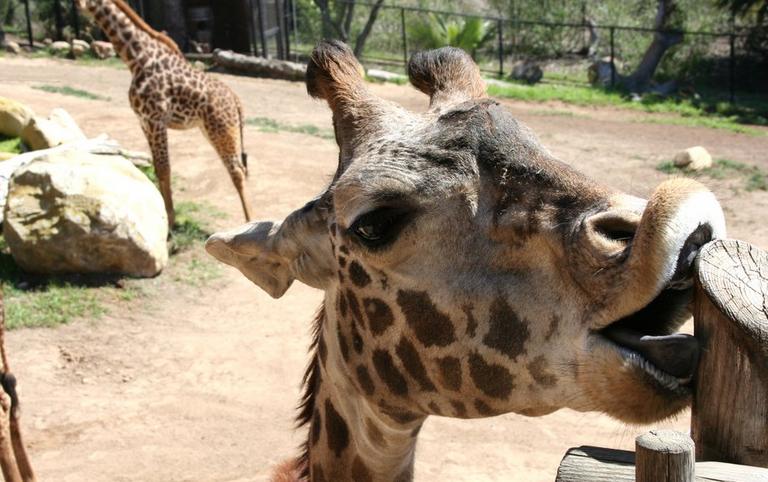 Activities at the Santa Barbara Zoo include The Barnyard, home to domestic sheep, which you can feed with specially formulated food, The Santa Barbara Zoo Carousel features hand-carved exotic animals, Giraffe Feeding with the tallest residents of the Zoo, and the Kallman Family Play Area where your kids can run wild.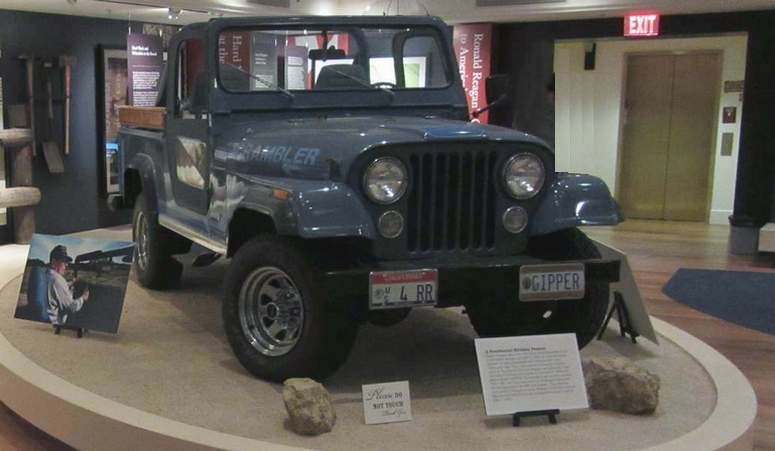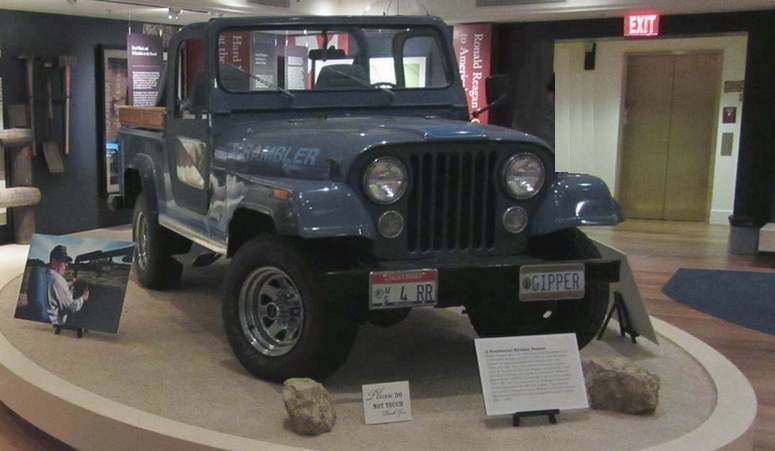 The center features original Reagan Ranch artifacts displayed in interactive exhibits that highlight Ronald Reagan's quarter-century history at Rancho del Cielo, along with select pieces from his presidency. Multimedia exhibits provide speeches, interviews, radio addresses, and original video presentations.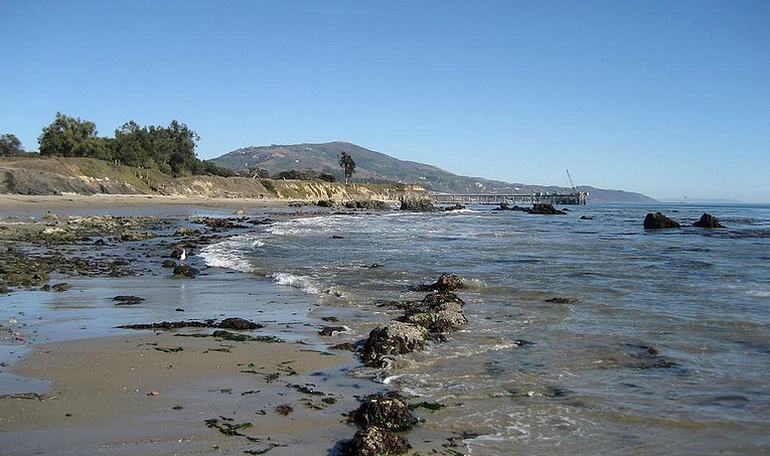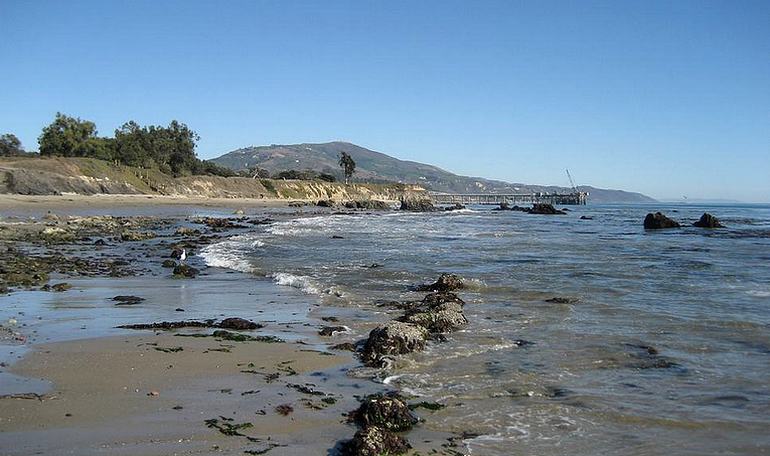 With over 4,000 feet of ocean frontage, surrounded by wooded groves and rolling hills, this sleepy suburb on the Santa Barbara Channel of the Pacific will put visitors in touch with destinations that make California's coast a traveler's delight.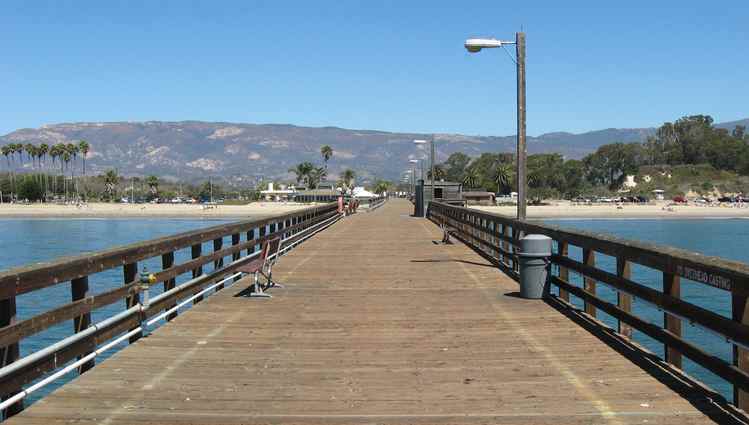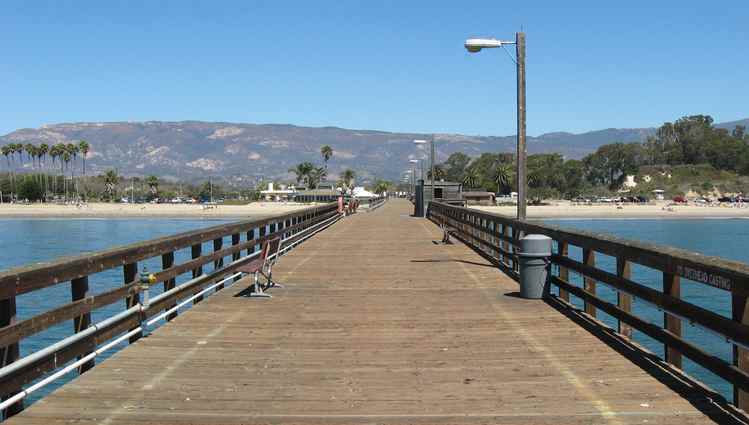 Goleta beaches are typically less crowded than Santa Barbara's, and Goleta Beach Park is the ideal destination for a quiet family day trip or a romantic weekend getaway. Goleta Pier boat launch is available for public use on weekends and holidays, and the park is open from 8 a.m. to sunset and is easily accessible from Highway 217.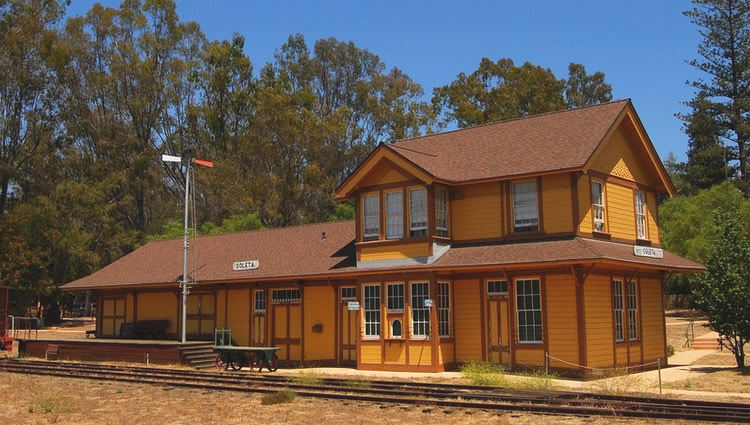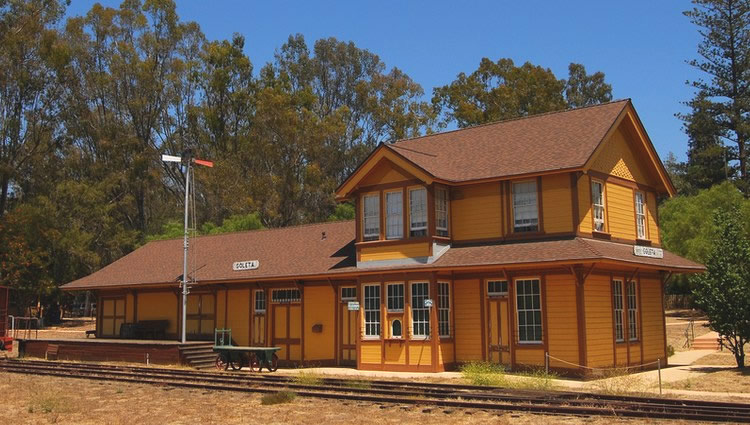 South Coast Railroad Museum is located in Goleta, California, a few miles north of Santa Barbara. The 1901 Southern Pacific Railroad Depot was located about two miles west of its present location. The South Coast Railroad Museum's most popular visitor attractions are miniature train and handcar rides. The Goleta Short Line miniature train ride operates year-round on weekends.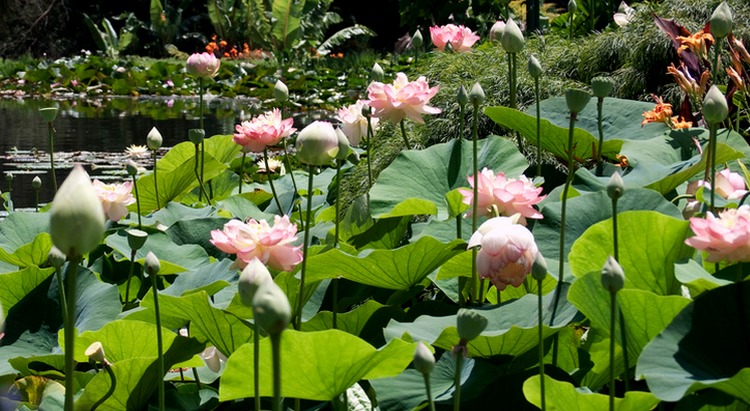 Lotusland is one of the best places to discover nature's beauty and serenity. The garden also serves education, research, and conservation and makes a beautiful family day trip or romantic afternoon outing. Lotuses are in bloom during July and August. However, there is always something that is in color year-round.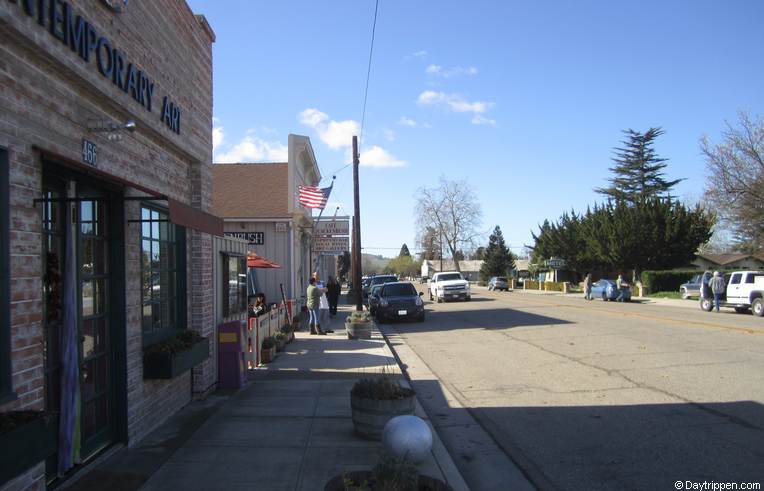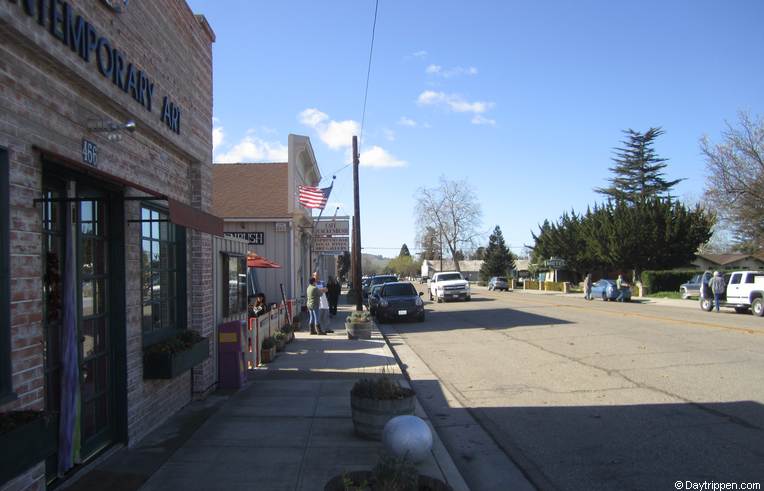 Los Alamos Depot Antique Mall is one of the largest in California and is home to over 60 antique dealers. If you enjoy antiques, you must consider visiting this establishment when you come to Los Alamos. There are more than antiques to enjoy in Los Alamos. If art, wine tasting, or fine dining are more your cups of tea, Los Alamos has something for you, as well.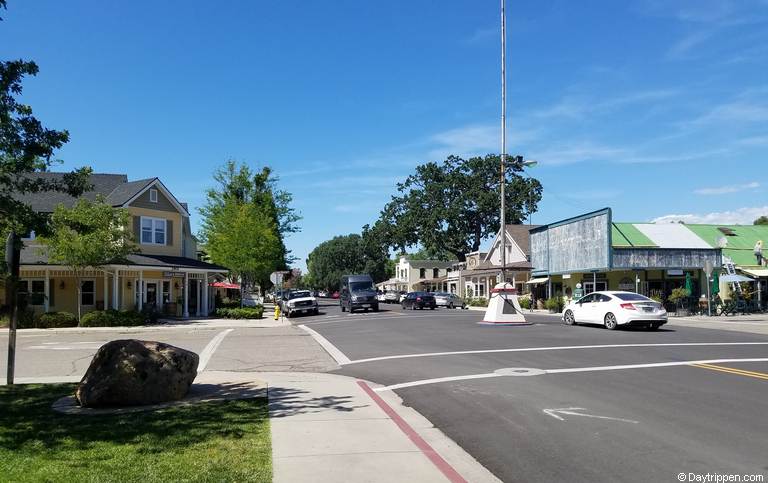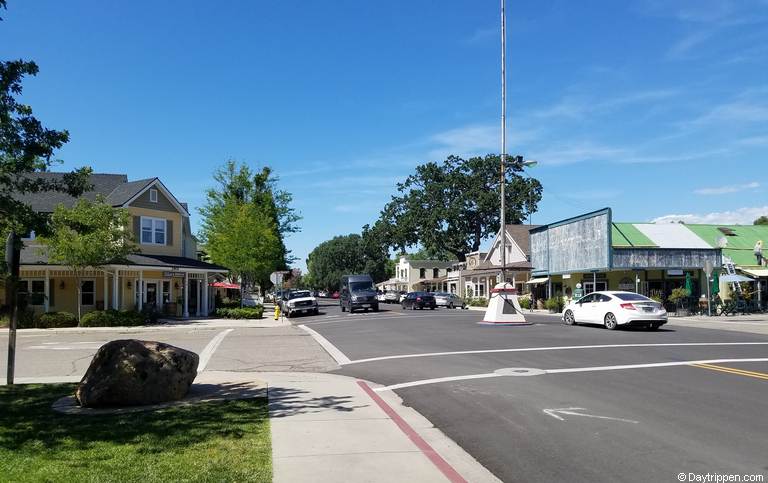 An excellent place to start your trip to the Santa Barbara Wine Country is in the charming historic town of Los Olivos, an artist colony whose early 20th century downtown is filled with art galleries, boutiques, wine stores, and landmark stagecoach stop housing.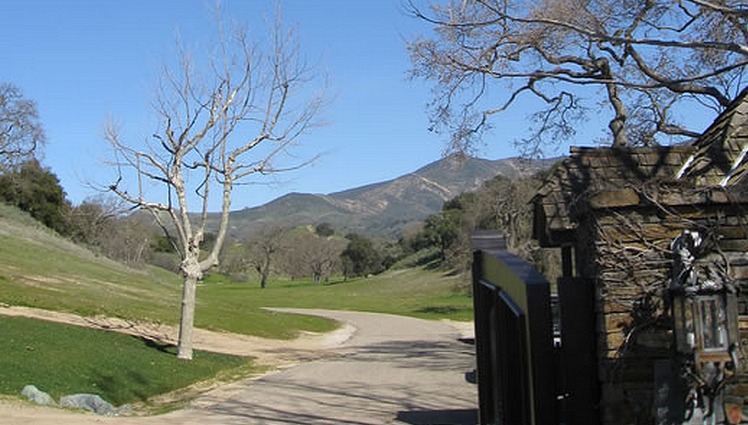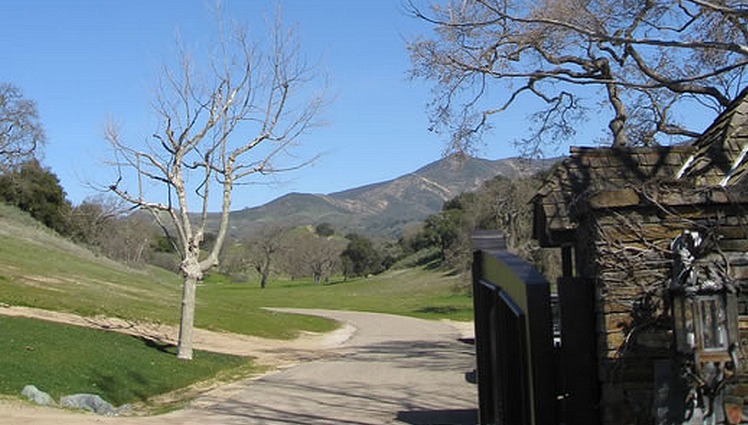 Michael Jackson is long gone, but fans worldwide still flock to his famous ranch near Los Olivos. There is not too much to see except for the entrance gate. But if you are a fan of Michael Jackson, the trip is well worth the effort.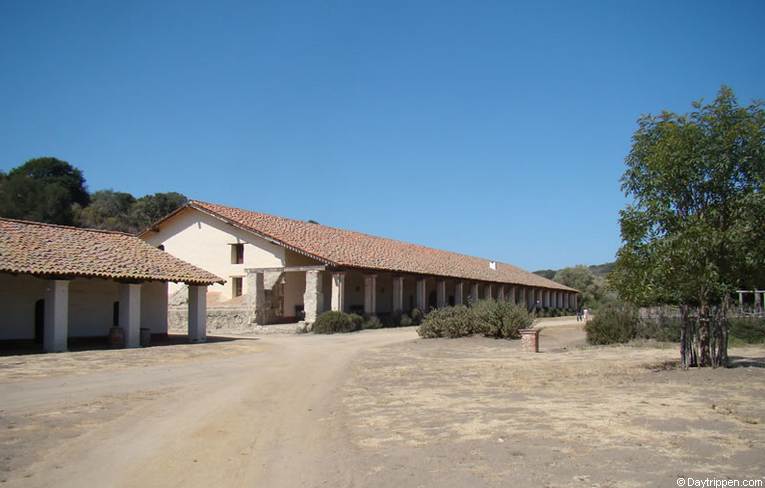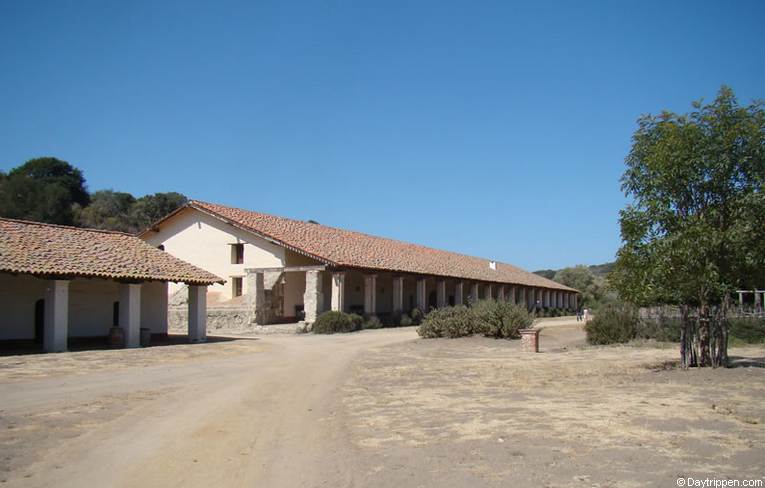 You can spend hours exploring the buildings and surrounding gardens. All roads are hidden from view, and it's easy to imagine what life was like at La Purisima when it was a hub of activities for the Lompoc area of California.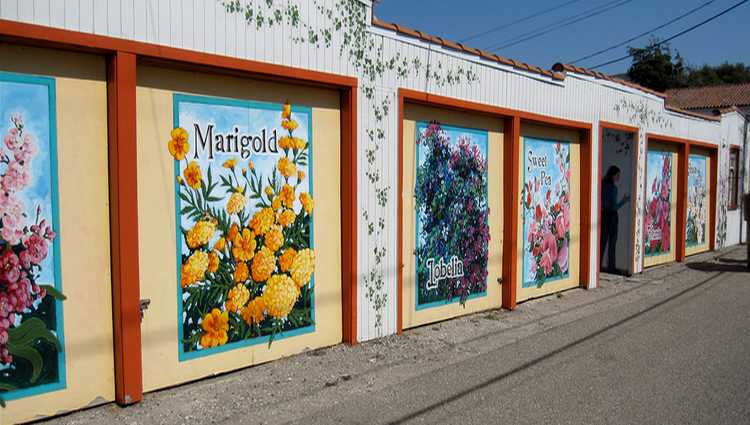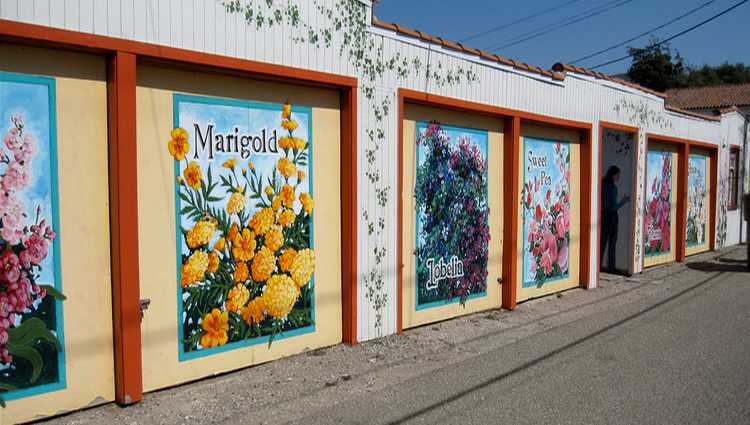 Situated between Santa Barbara and Santa Maria and nestled among the rolling green hills of California's central coast, Lompoc is known for its beautiful flower fields, historical landmarks, beautiful murals, secret beaches, vineyards, and fertile agricultural areas.
San Luis Obispo Area Day Trips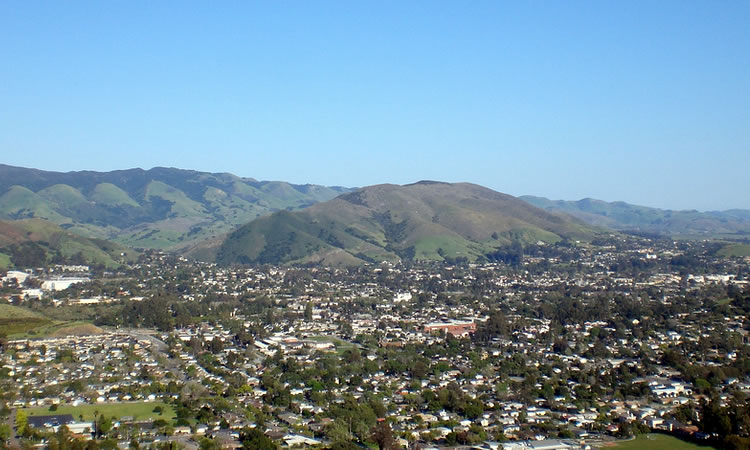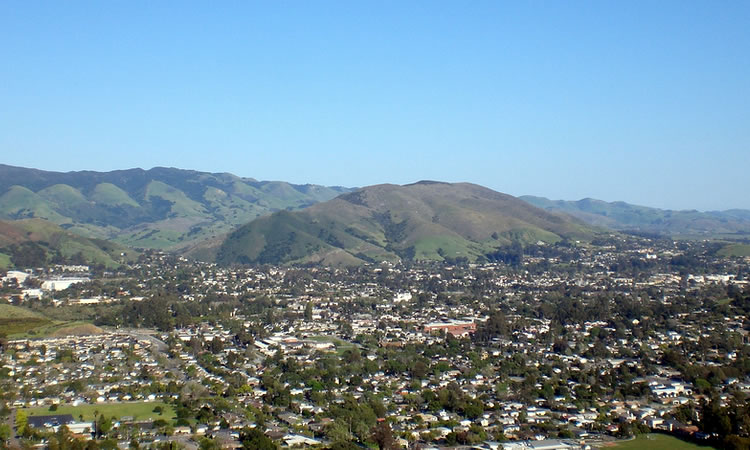 San Luis Obispo is situated in a gorgeous section of  Central California. The rolling hills, vast farmlands, fertile soil, temperate climate, and cool ocean breezes make SLO the perfect destination for a day, weekend, or entire vacation. The drive is spectacular, especially after some good rains when the hills turn a deep green and everything looks so alive.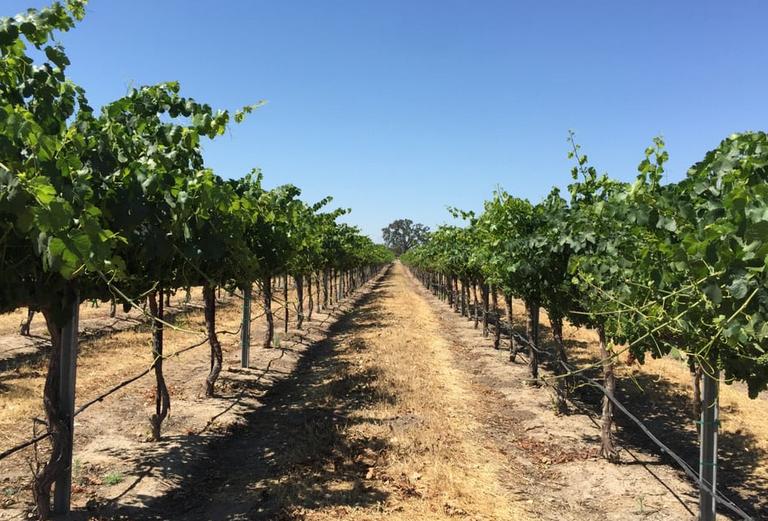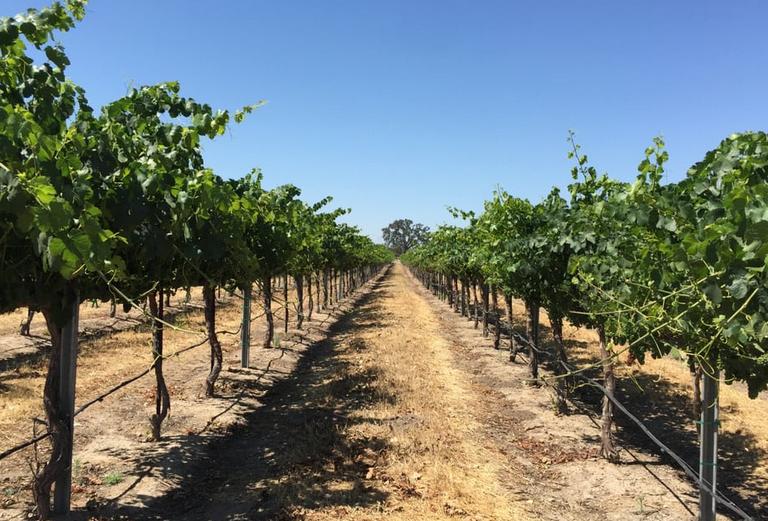 Paso Robles is a significant player in the states' winemaking. First frequented by travelers wanting to take a dip in the area's natural hot springs, today's visitors find a charming, lively downtown district surrounded by a wine region.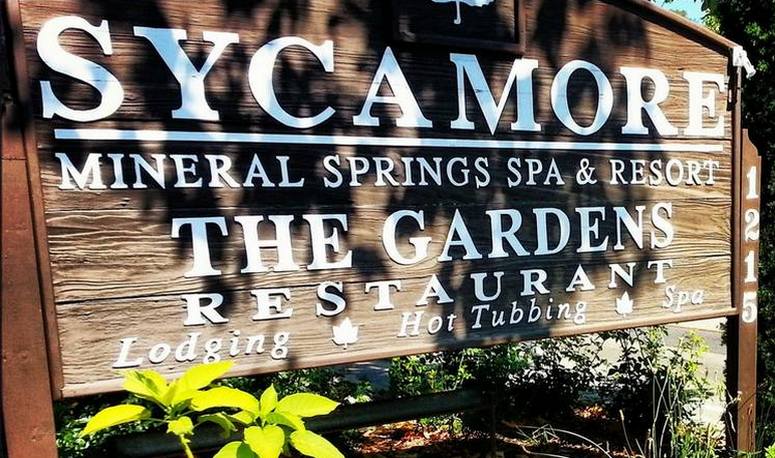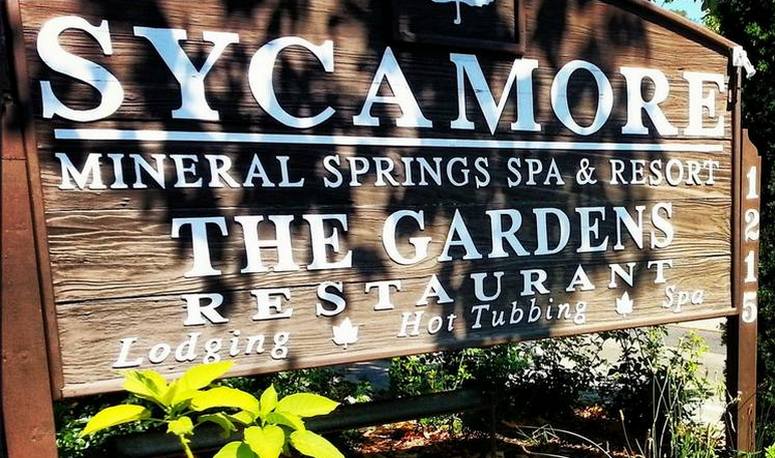 Guests to Sycamore Springs can rent a hillside hot tub by the hour or stay overnight at the resort and enjoy your very own private balcony with a mineral water hot tub. Bike along the scenic shoreline or enjoy a romantic sunset stroll on the pier. Discover the charms of Sycamore Springs and the environs for yourself.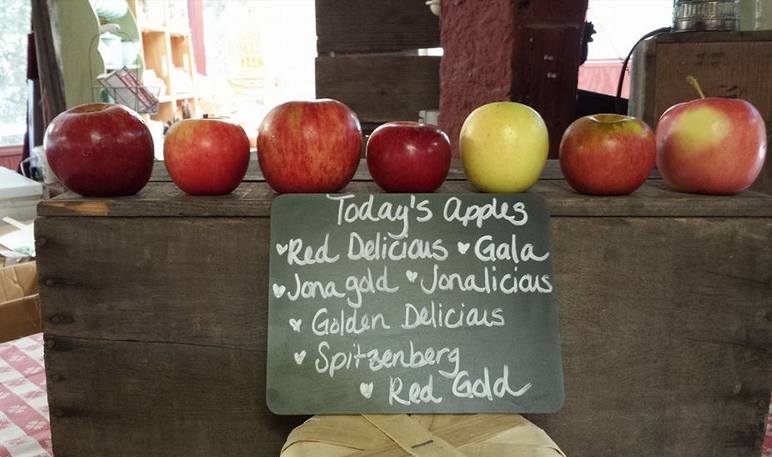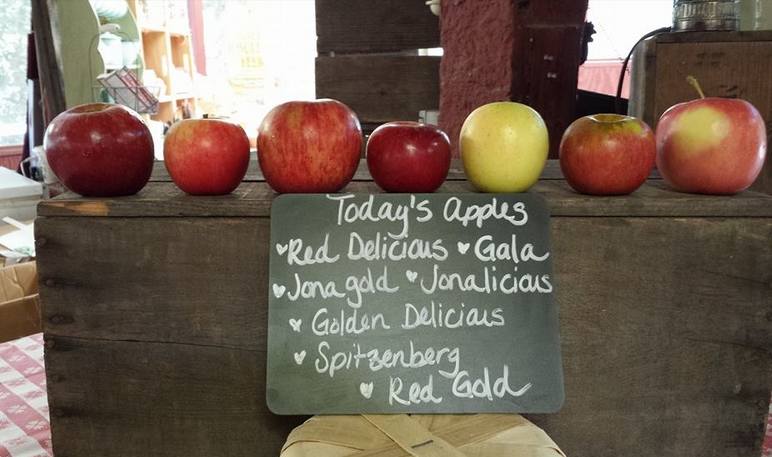 The apple season runs between September and December when the fruit is sweet, crisp, perfect fruit packages. Delicious and nutritious by themselves, the apples can also be made into cider, pies, and preserves.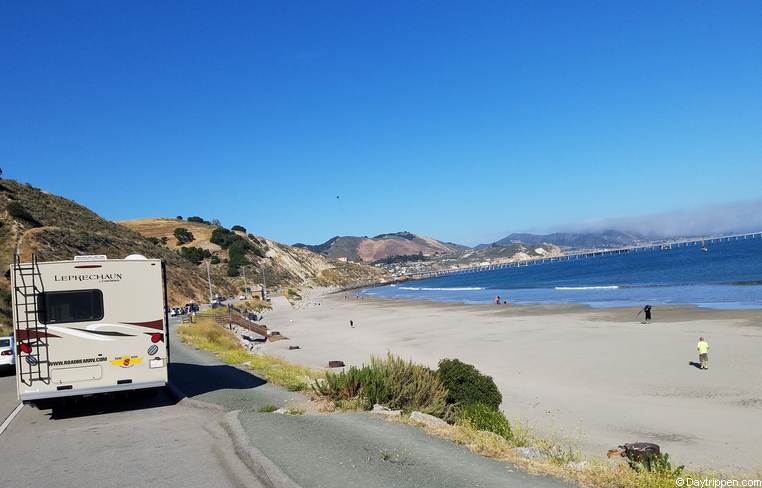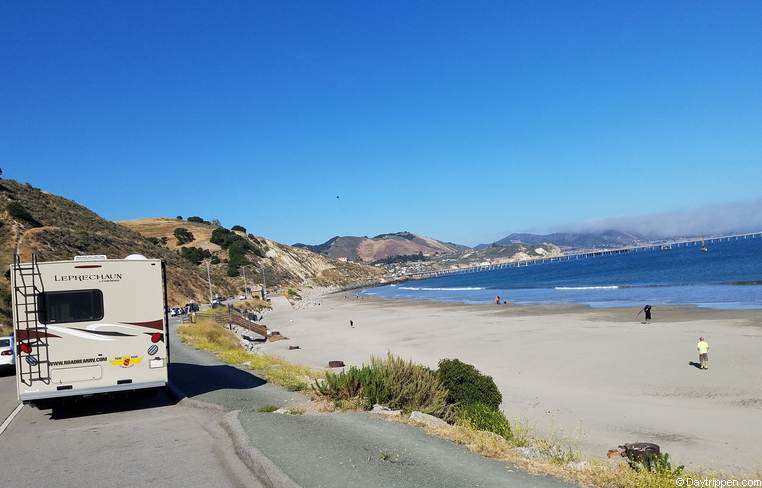 RV Camping Port San Luis Harbor. Camping at Port San Luis is unique in that it offers RV campers a place to camp only steps from the Pacific Ocean. Currently, only RVs can camp in five areas around the harbor.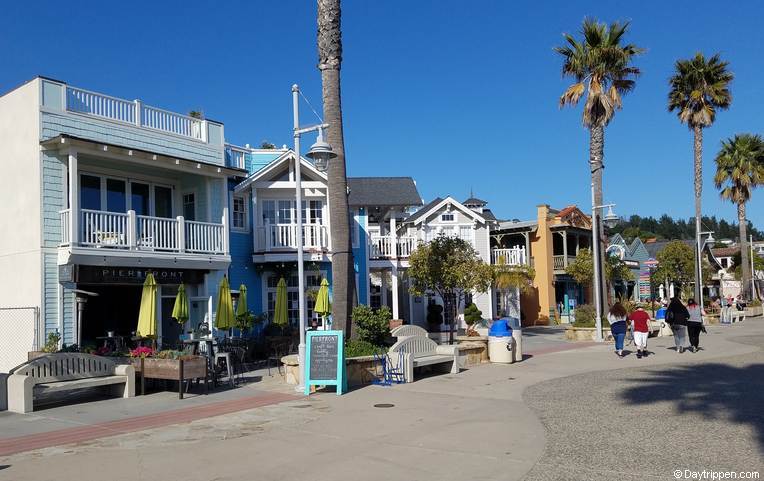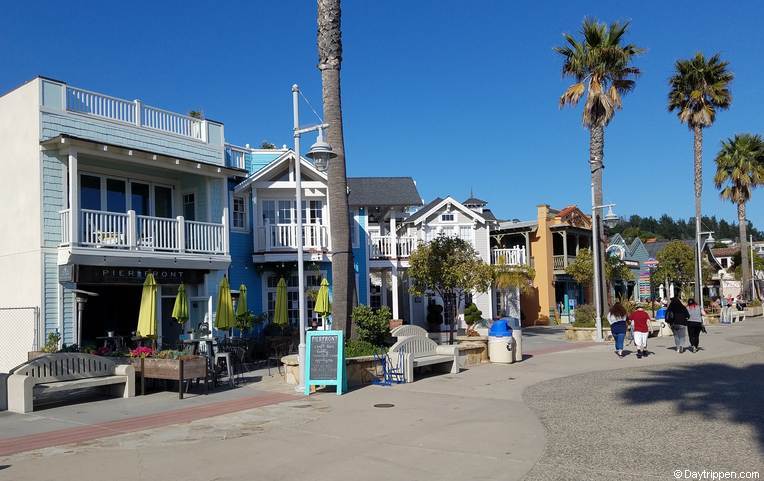 Avila Beach is a quaint little town on the Central Coast of California. The city is a popular destination for locals to spend a relaxing day on the beach. Ocean water temperatures are warmer due to its location on San Luis Bay.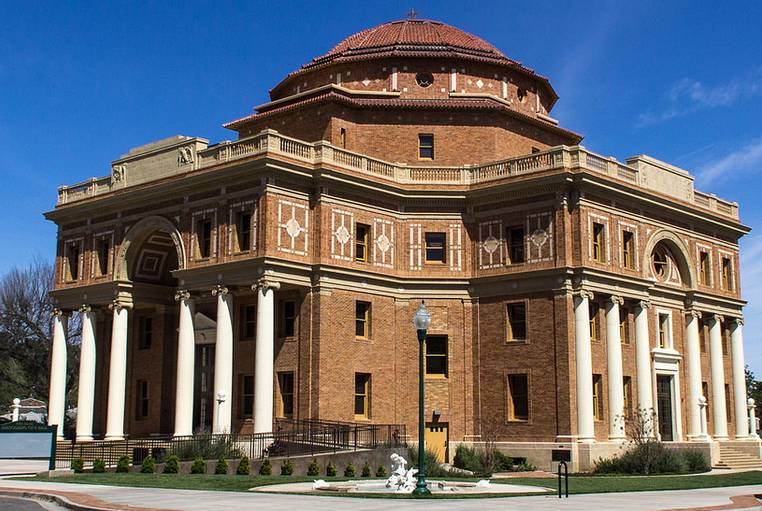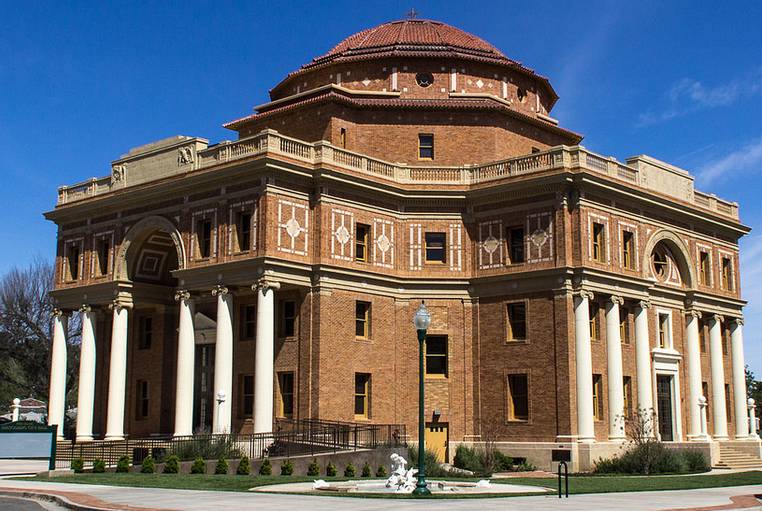 Home to some of California's best wineries, the small rural town of Atascadero is San Luis Obispo County's hidden gem. With its combination of rolling hillsides studded with oaks and expansive vistas, Atascadero is the perfect blend of tranquil retreat and lively attractions.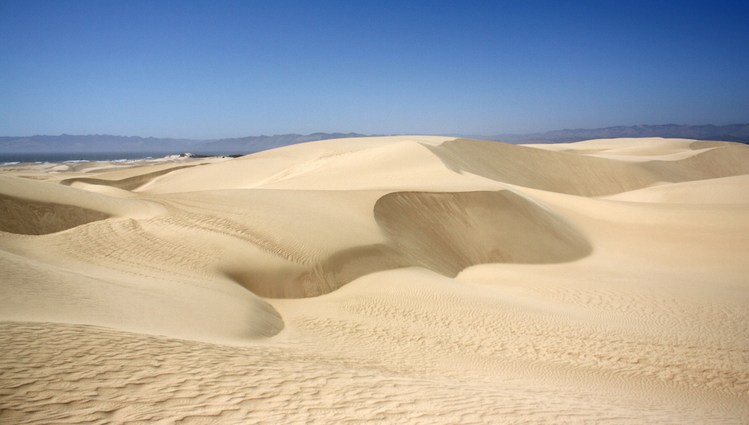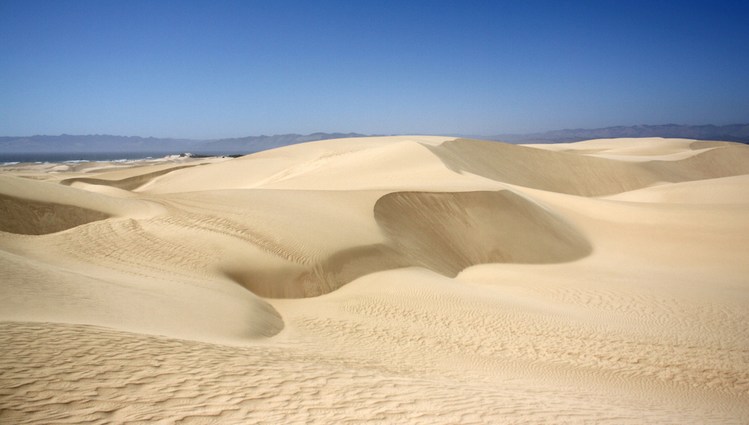 Oceano Dunes are a great place to camp on the beach and ride or drive around on the dunes. Many people make the trip to Oceano for one reason, the dunes. This is the only place in California where driving your vehicle on the beach is legal.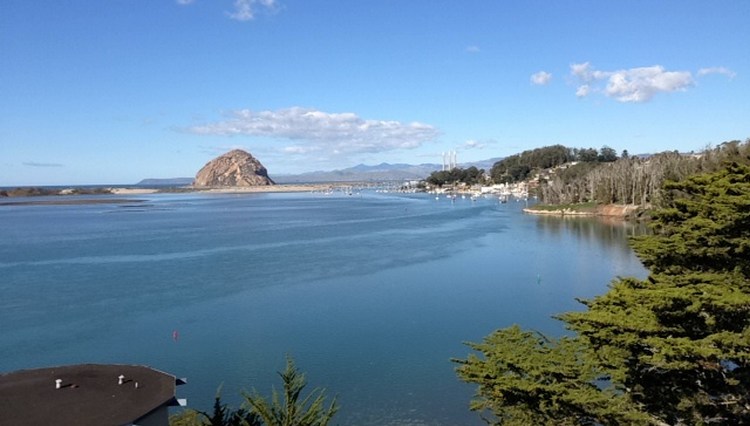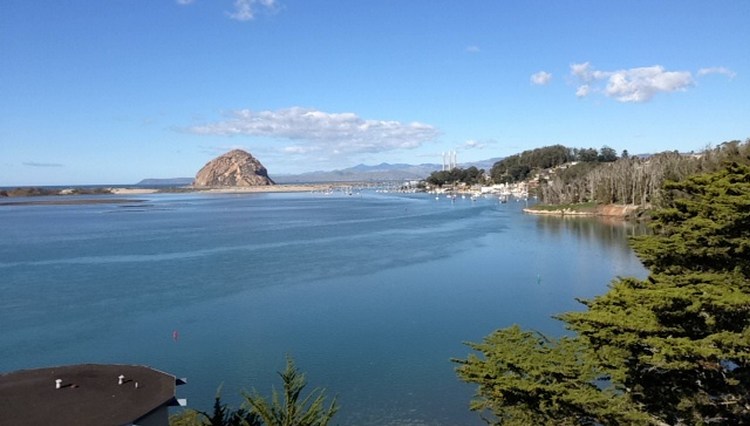 Morro Rock is one of the Nine Sisters of San Luis Obispo County. The sisters are a series of ancient volcanic plugs that line the Los Osos Valley. Morro Bay is a fishing village with commercial and public fishing boats operating out of the harbor.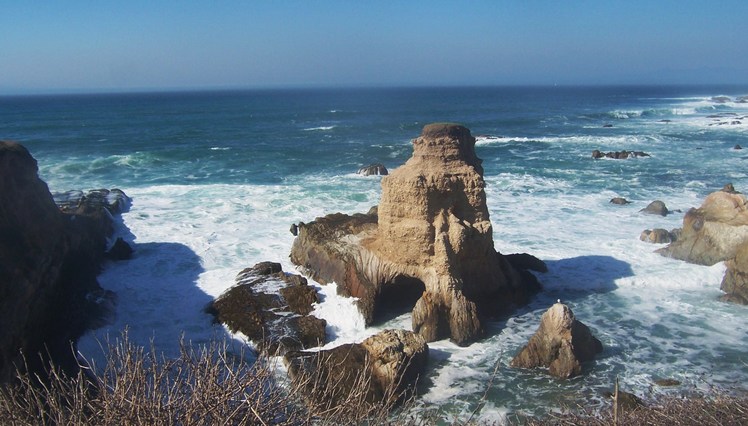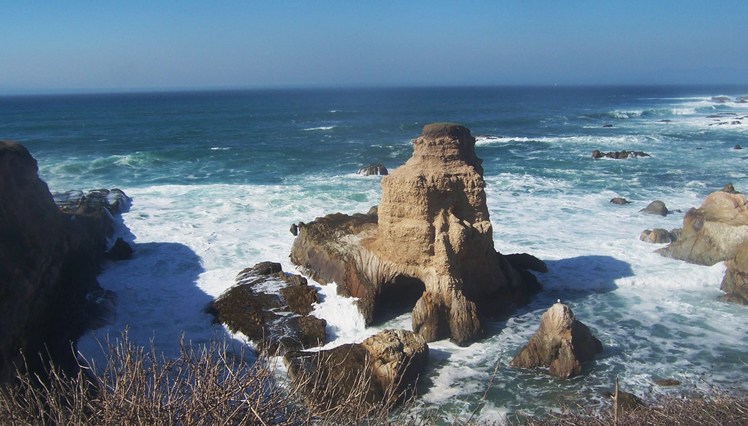 Montana de Oro State Park is one of the hidden wonders of the Central Coast. Nestled past substantial eucalyptus trees and the town of Los Osos is this spectacular place perfect for a day of adventure.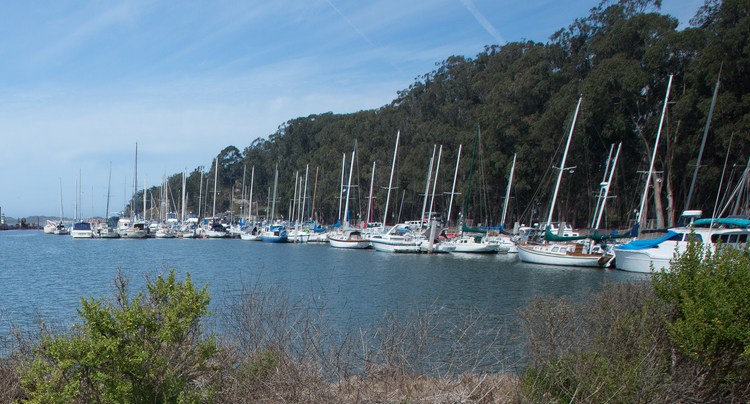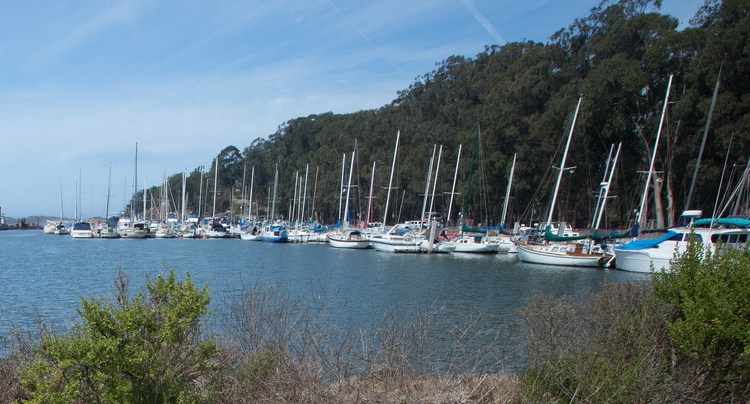 Morro Bay State Park offers a serene retreat from the summertime heat looking out over the water to wind-sculpted dunes. The park's lagoon and natural bay habitat provides many opportunities for sailing, fishing, hiking, and bird watching and makes a great day or weekend journey for the entire family.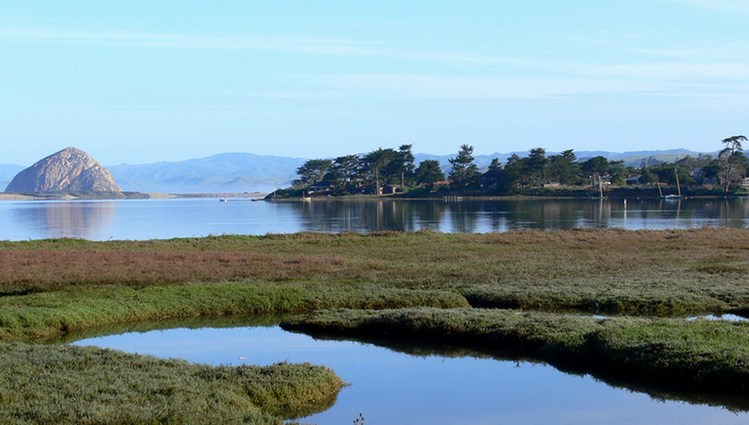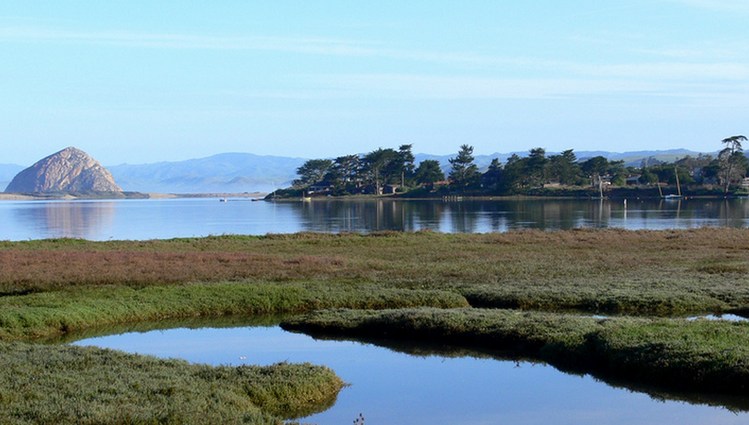 Los Osos, California, is a quaint little town next to Morro Bay and San Luis Obispo. There is a lot to see in this tiny central coast town, making it an exciting day trip destination.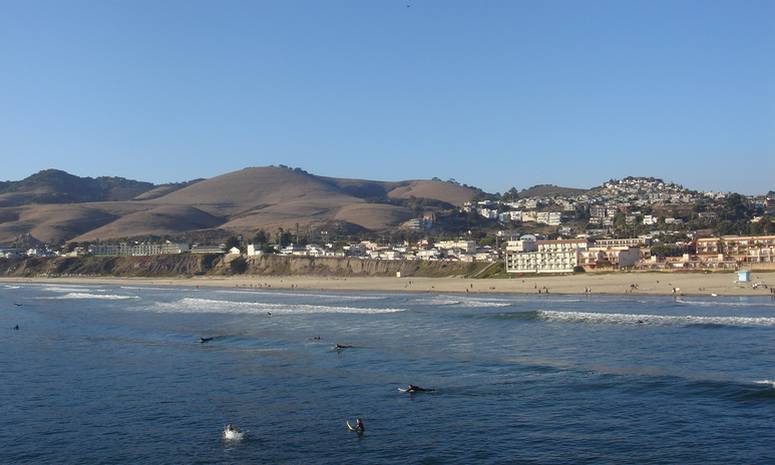 Located along California's Central Coast, Pismo Beach is a treasure trove for the traveler –from wineries to shopping to complete, expansive beaches perfect for surfing, horseback riding, or strolling. Of course, the beach is the main reason visitors come to this part of California, and Pismo Beach does not disappoint.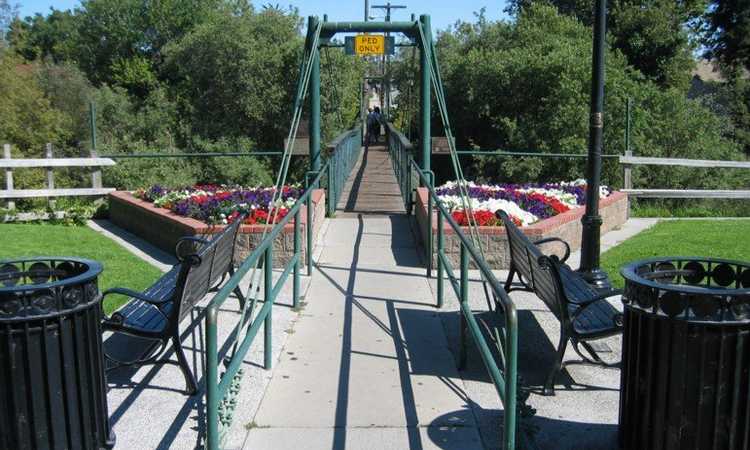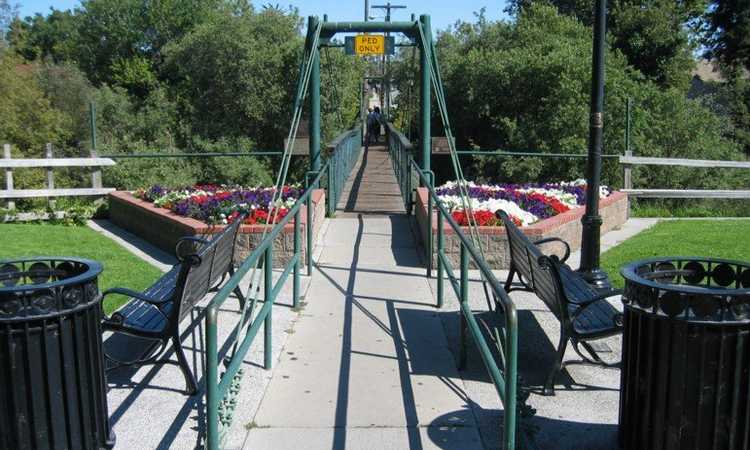 Old Town Arroyo Grande is quite a contrast from the rest of the town. The east side of the highway offers a quaint little area of shops in historic buildings. You can find antique shops, cafes, and pubs that look like they are right out of Ireland.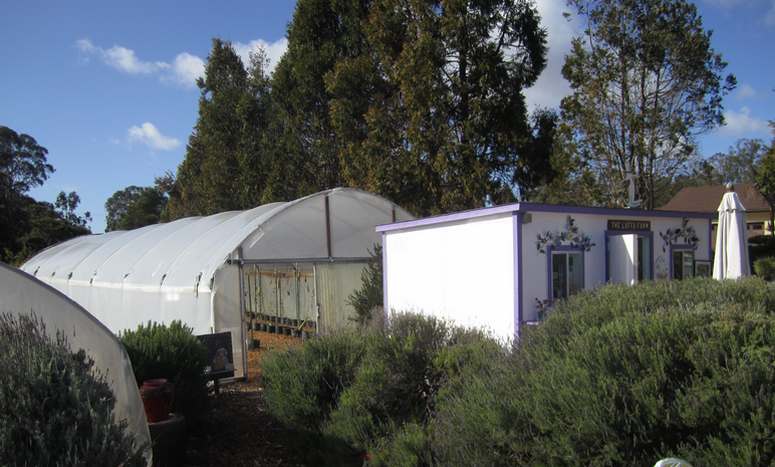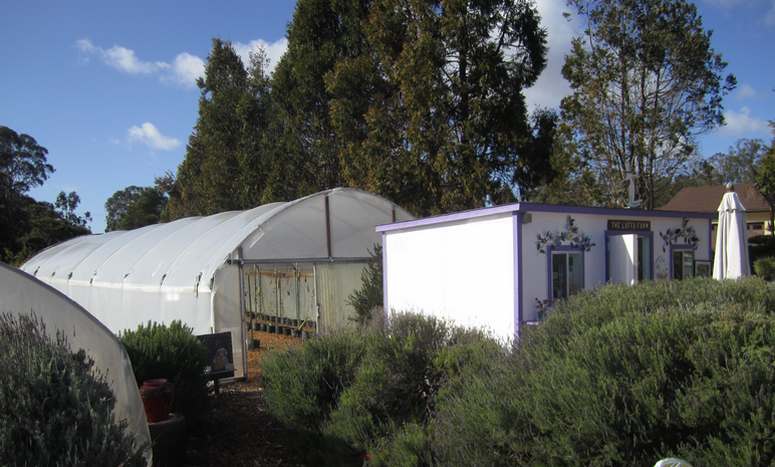 The Luffa Farm in Nipomo is a fun side trip traveling highway 101 through California's Central Coast. Luffas are part of the gourd family, and most often, they are used as bath or kitchen sponges. Luffa is also used in many Asian countries as soups and stir-fried dishes.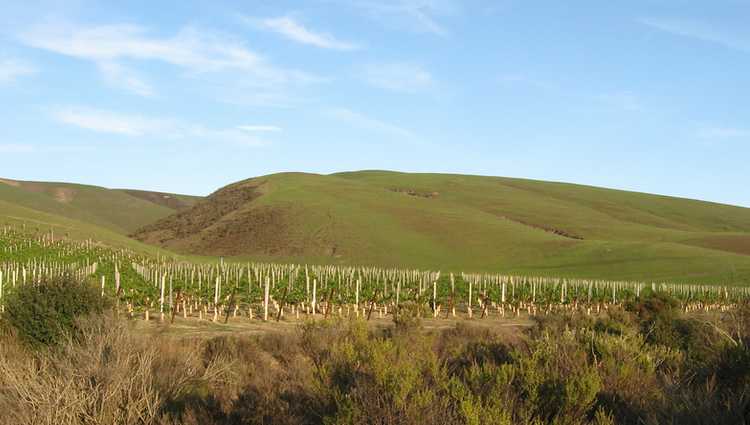 Some of the best food in the valley can be found in Santa Maria's famous barbecue style. The tender and juicy meat of tri-tip beef and a hefty helping of sides is a trademark that can be found on Broadway on most days.
Monterey County Area Day Trips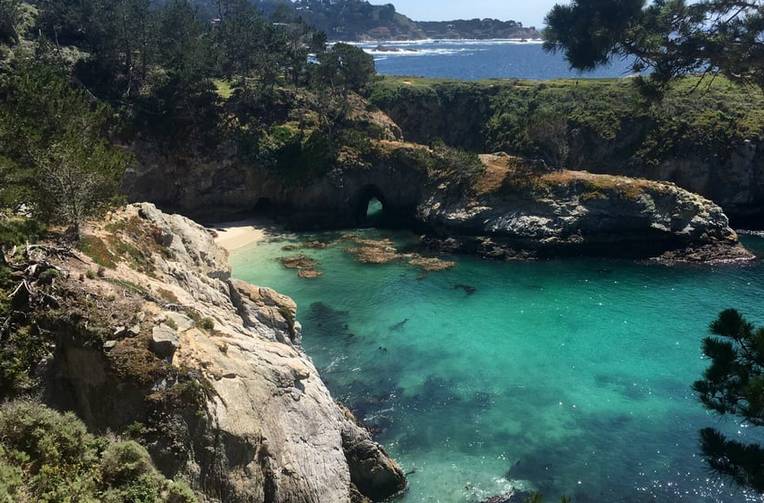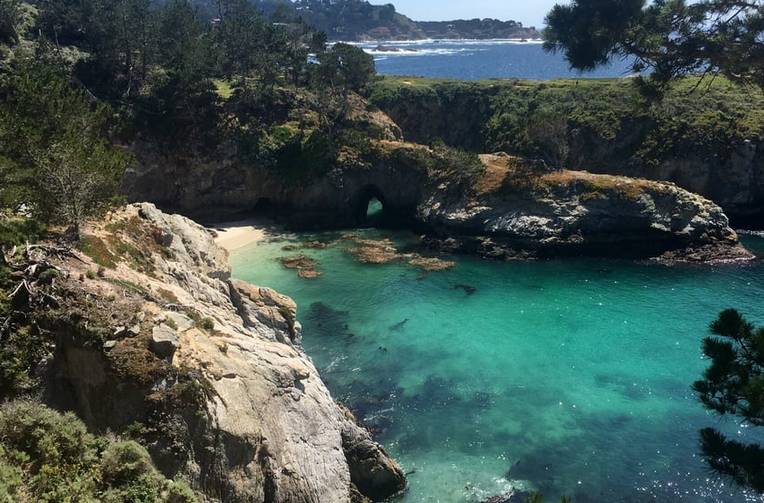 Point Lobos State Natural Reserve, with its headlands, coves, and rolling meadows, is situated 4 miles south of Carmel along historic Cabrillo Highway 1. The reserve boasts miles of scenic trails offering sea lions, sea otters, gray, humpback, and blue whales.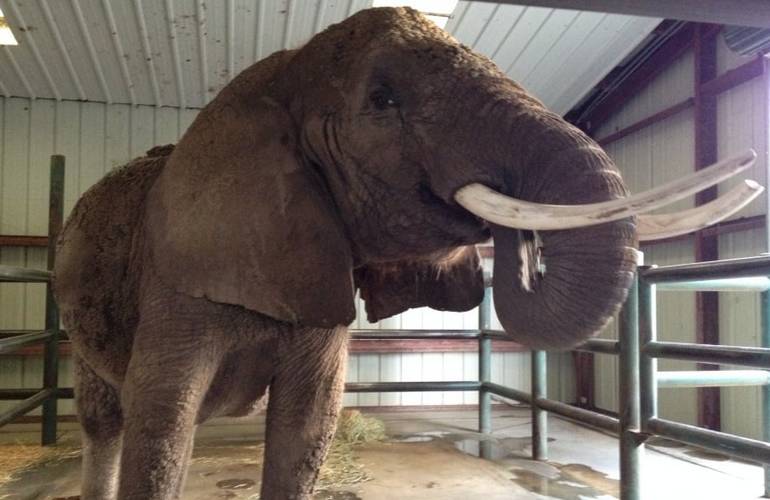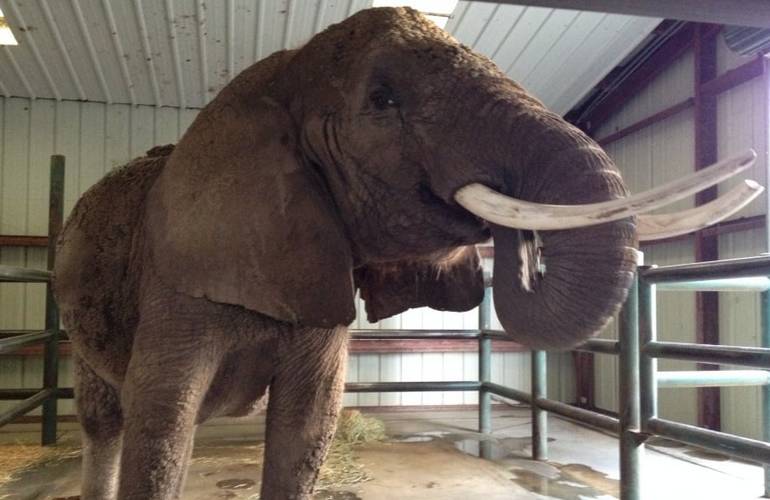 Located in Salinas, a part of Monterey County, Vision Quest is also home to the Monterey Zoo. Accommodation at the Vision Quest Ranch is B&B style. Bungalows are spread out around the property. "Tent rooms" can be arranged for those guests who want to stay as close to nature as possible. Sleep under the stars, and listen to the sounds of the "jungle." A continental breakfast is included in your room fee, usually pastries, yogurt, and muffins.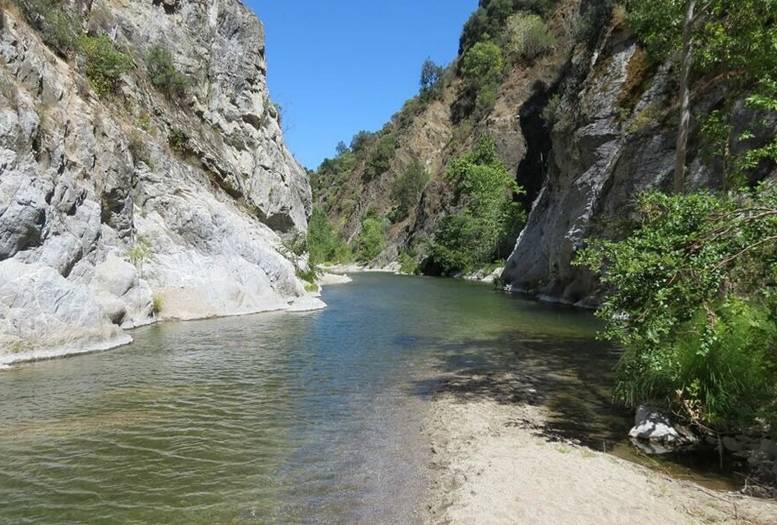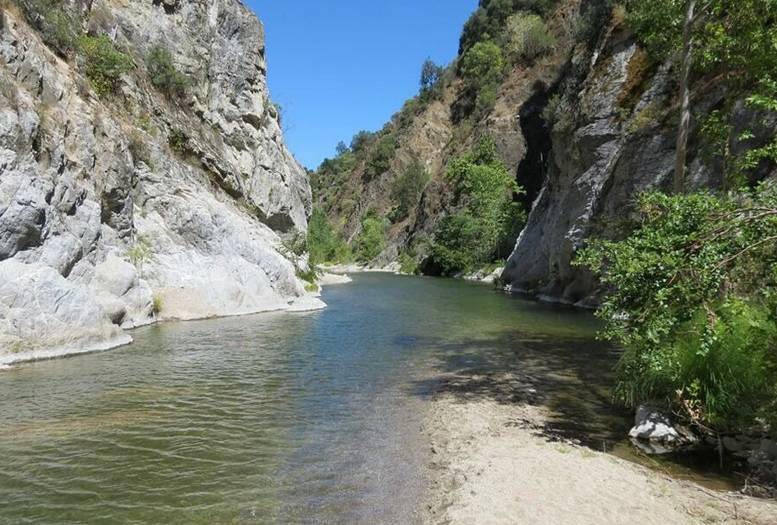 Situated deep in a beautiful gorge with a river running through it, the Arroyo Seco campground is located in Monterey County. Still, it is more accessible to reach from the Salinas Valley than the coast highway. For those looking to stay closer to enjoy nature for a few hours, there is a day-use area on the river that provides a rocky beach area and picnic sites.