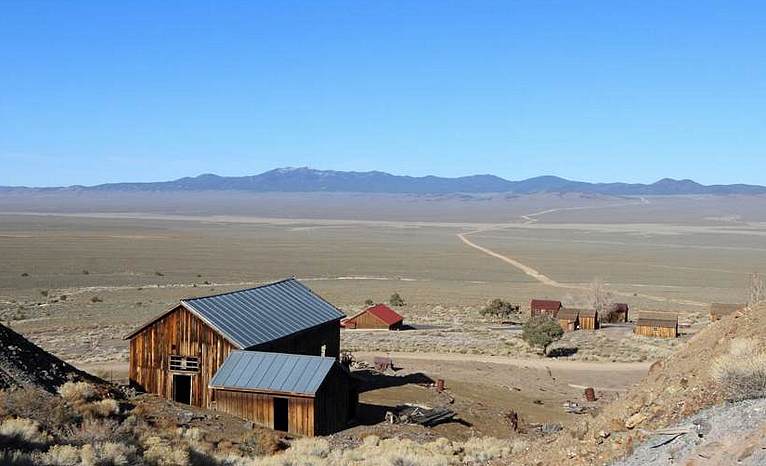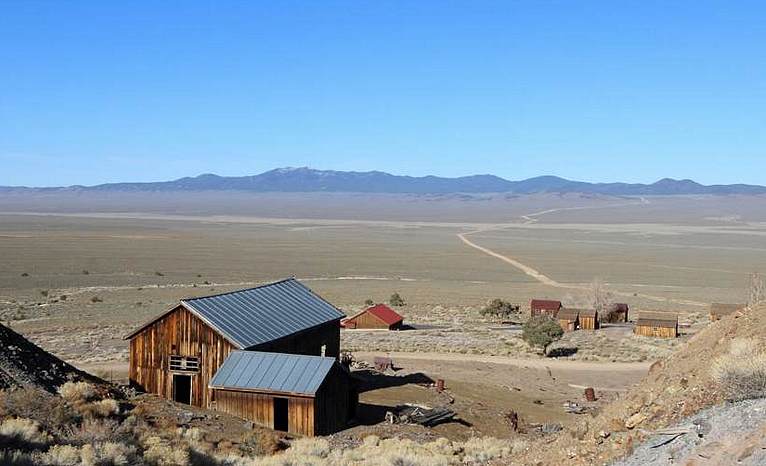 Berlin-Ichthyosaur State Park is about 170 miles from Reno-Sparks, in a relatively remote stretch of desert overlooking Nevada's Ione Valley.
Nevada Park is a great place to learn about the history of the Silver State. With two ghost towns and the remains of millions of of-year-old creatures, there is nowhere quite like Berlin-Ichthyosaur State Park. The park includes a protected bedrock surface that contains the bones of several giant ichthyosaurs — a fish-like marine reptile from the Mesozoic era.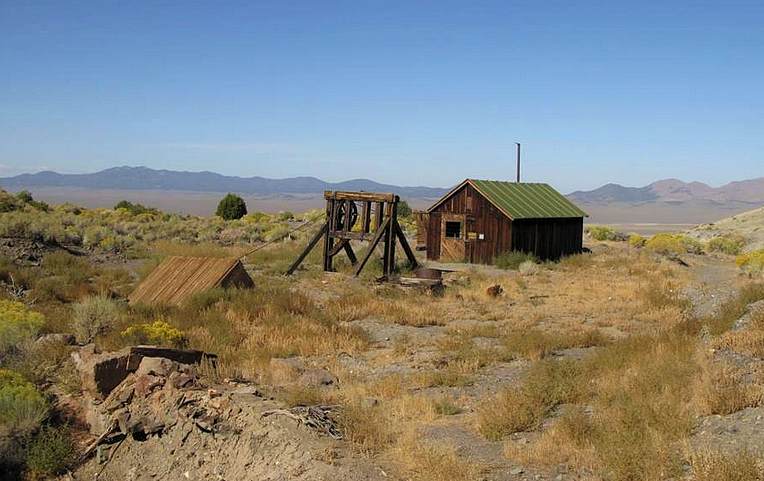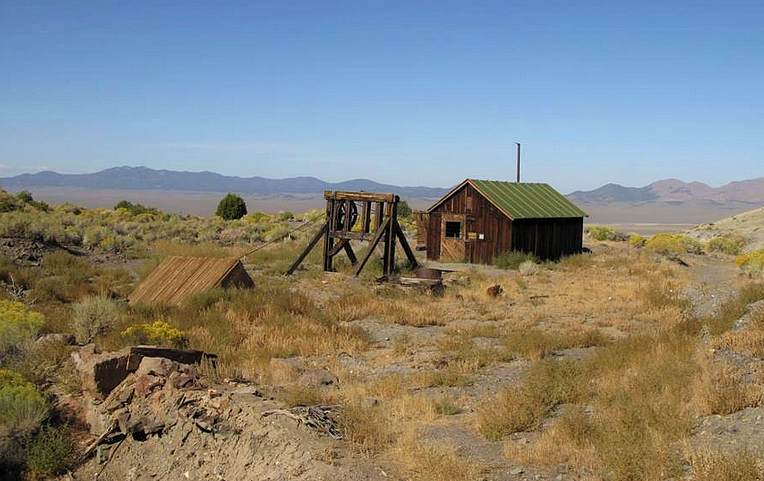 Serving as evidence that the ichthyosaur first appeared approximately 217 million years ago, these rare and unique fossils can be found inside the boundaries of this Nevada State Park, tucked away amid the Shoshone Mountains.
Berlin Ghost Town Nevada
A short distance from Berlin-Ichthyosaur State Park is another fascinating destination, the ghost mining town of Berlin, on the National Register of Historic Places.
Berlin-Ichthyosaur State Park is divided into three main sections. A ghost town, fossil quarry, and campground. Each is about a mile apart and can be visited by car or hiking trails, which offer picturesque shortcuts. Berlin and the Berlin Mill are near the park entrance, complete with restored buildings, original artifacts, and a self-guided walking trail.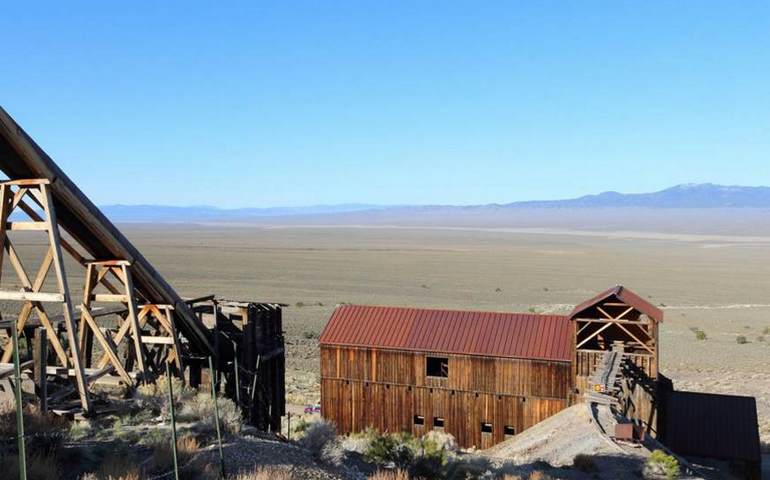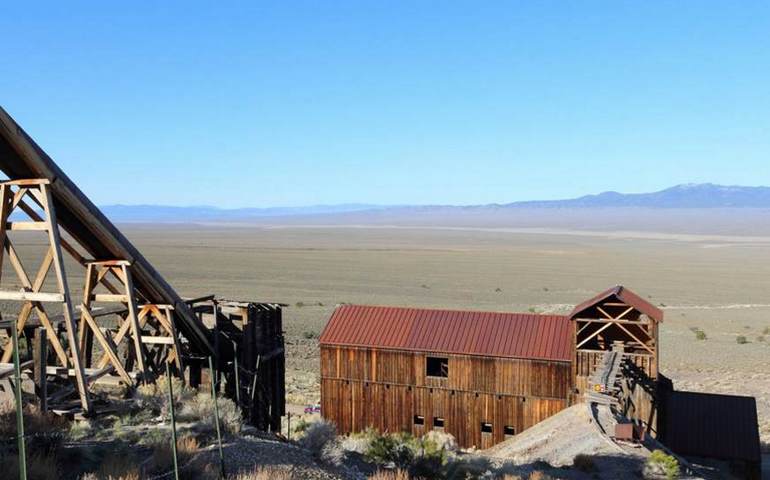 During its heyday, Berlin was home to nearly 250 residents, including miners, who worked the eight levels of the Berlin Mine, which has been estimated to have produced almost one million dollars in silver. As visitors travel further into the park, they will discover the site of Unionville, about a mile from Berlin, just past the park's campground turnoff.
Unionville was a suburb of Berlin from 1870 to 1880 when it produced about $3,000,000, mostly in silver. The best-preserved building is a schoolhouse named Buena Vista. There is another small self-guided tour along both sides of the road.
Ichthyosaur Nevada State Park
Further along at the end of the main road is the Ichthyosaur quarry, with the remains of its marine reptiles, including many species of corals, sponges, sea urchins, and ammonites that died and were buried in its sediments.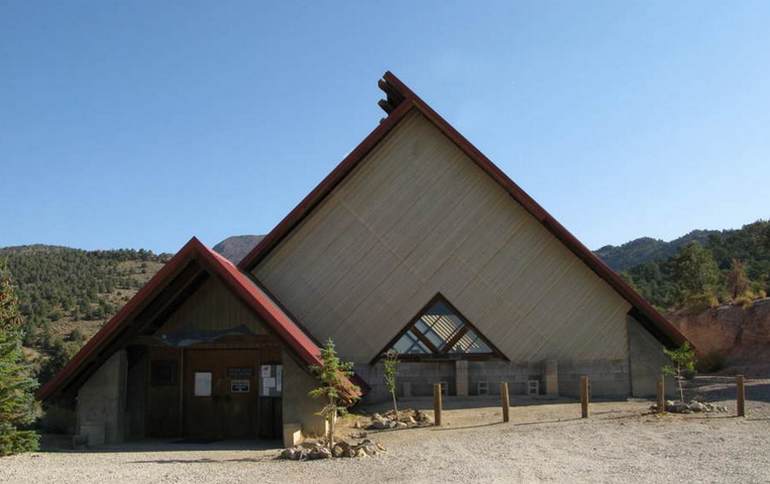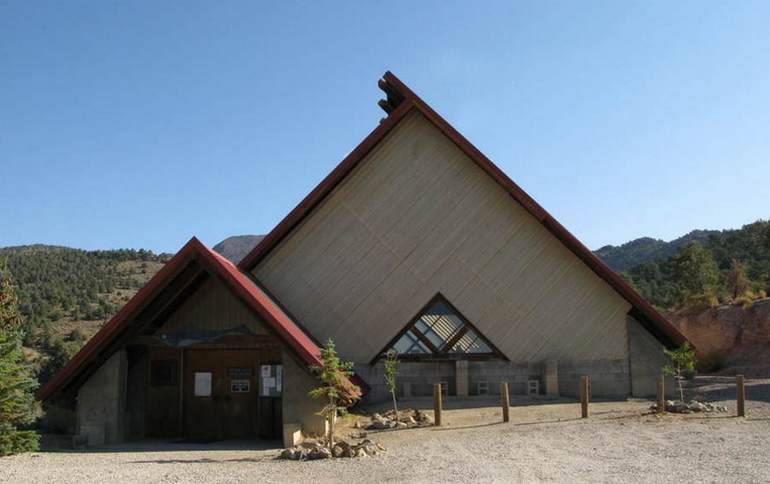 The ichthyosaur-bearing rocks also contain ammonites, a part of the Luning Formation, discovered by early miners who are allegedly the first to notice the ichthyosaur bones, using them to build their fire hearths.
The first person to recognize the bones as giant ichthyosaurs were Siemon W. Muller of Stanford University in 1928.
It wasn't until 24 years later that Mrs. Margaret Wheat of Fallon collected some of the ichthyosaur bones and brought them to the attention of Charles Camp at the University of California Museum of Paleontology.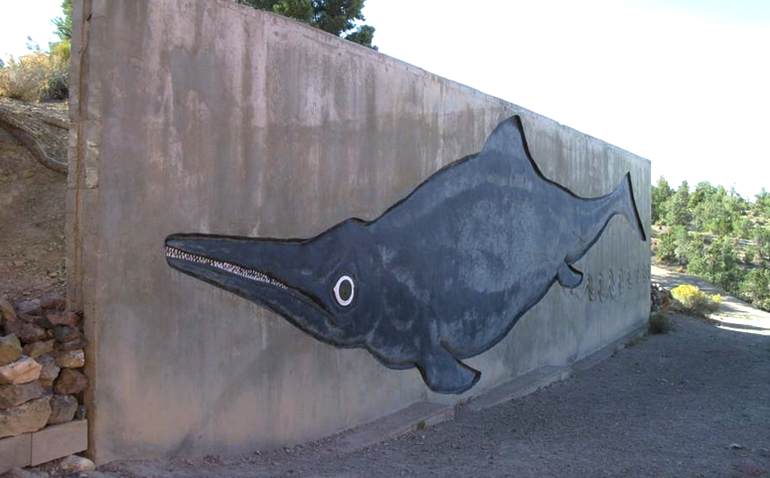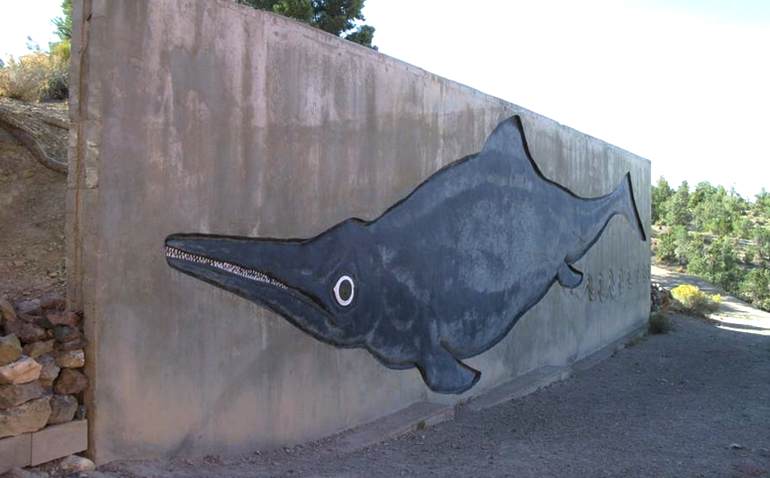 Getting to Berlin-Ichthyosaur State Park
From Fallon, go east on Highway 50 until Middlegate, then head south toward Gabbs, Nevada. Turning back east again to head towards Brunton Summit and down into Berlin. The final miles to Berlin-Ichthyosaur State Park are not paved and may not be passable during rain or snow.
Berlin-Ichthyosaur State Park is remote, and there are no gas stations, food services, or overnight hotel accommodations near the park. However, there is a campground with 14 spaces that features both running water and toilets.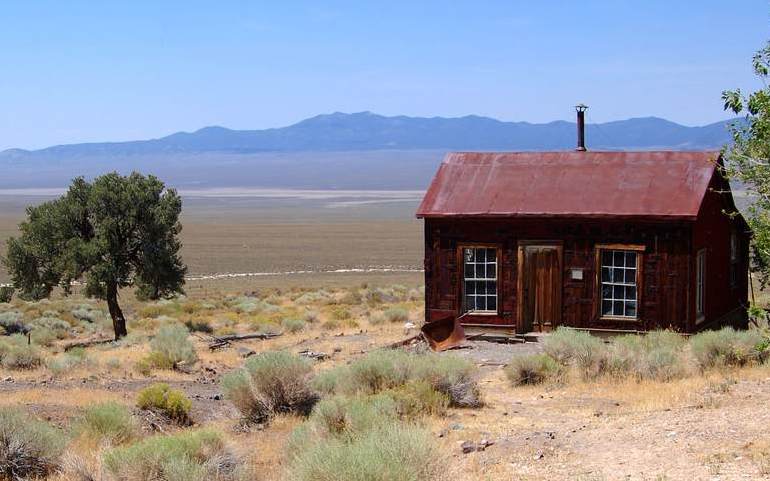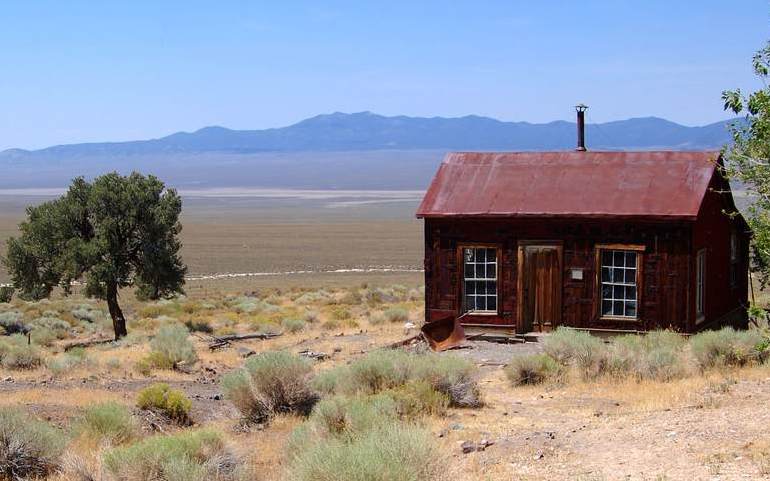 There is also a day-use picnic area near the quarry open to tent campers. No reservations are required. Besides its prehistoric fossils and crumbling ghost town, Berlin-Ichthyosaur State Park offers spectacular sunsets westward across the Ione Valley and incredible stargazing on clear nights.
Visiting Berlin-Ichthyosaur Nevada State Park is the perfect place to get away and experience the past of the Silver State.