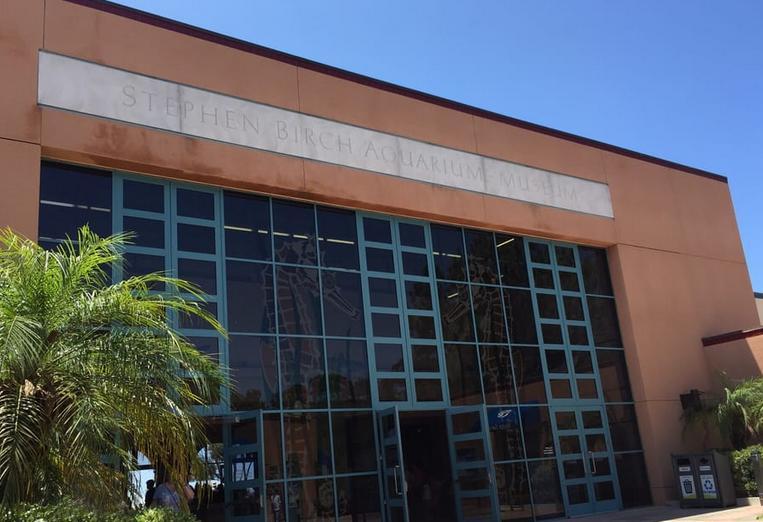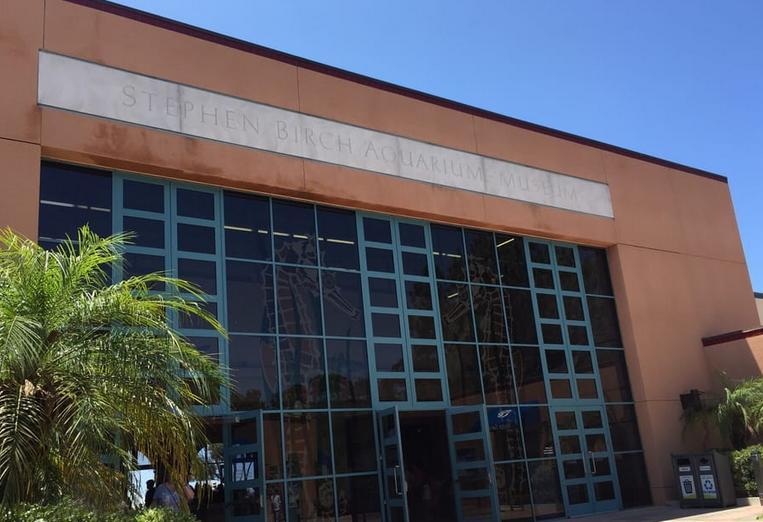 Birch Aquarium is an excellent place for a day of family fun; the aquarium is the public part of the world-renowned Scripps Institution of Oceanography at the University of California, San Diego.
On any given day, school children and families observe more than 380 species represented by over 5,000 animals. The Birch Aquarium is located on a hilltop site that provides a panoramic view of the Scripps Institution of Oceanography campus located just off the Pacific Ocean.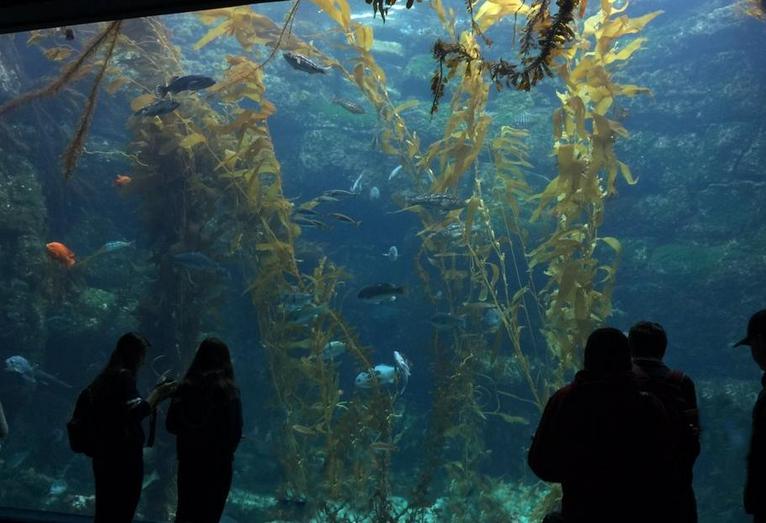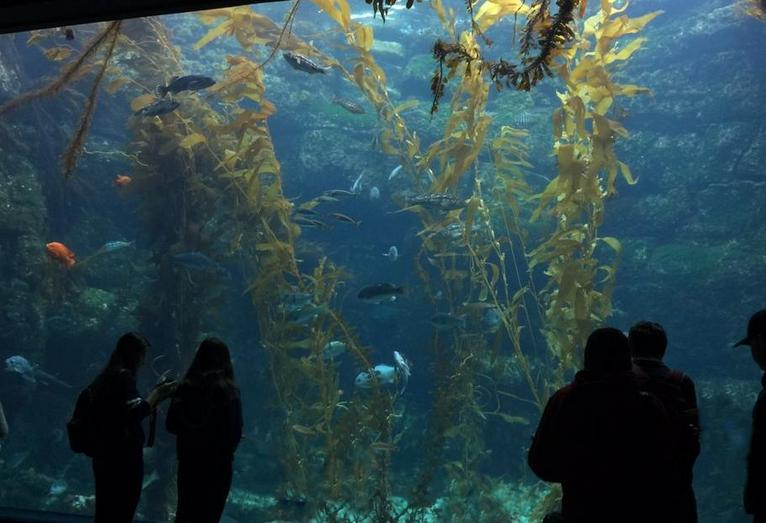 Birch Aquarium Exhibits
Birch Aquarium exhibits include: "Coral Reef," is a gallery of interactive displays on reefs from around the world. Live coral and reef inhabitants such as lionfish, chambered nautilus, and giant clams are featured. "The Hall of Fishes" is a collection of 60 tanks holding Pacific fishes and invertebrates collected from all along the west coast, from the tropical waters of Mexico to the cold waters of the Pacific Northwest.
A 70,000-gallon kelp tank forest is the largest habitat onsite and can even be watched online through the Kelp Cam. "Tide Pool Plaza" is an exhibit where the center volunteers teach about living tide pools.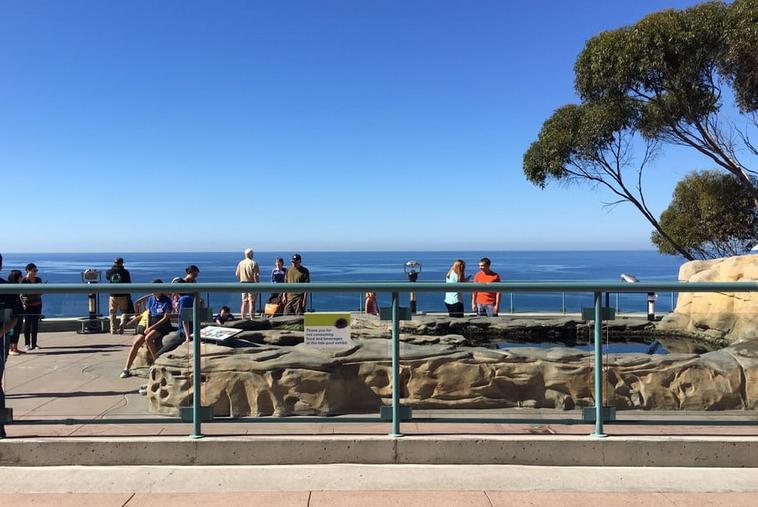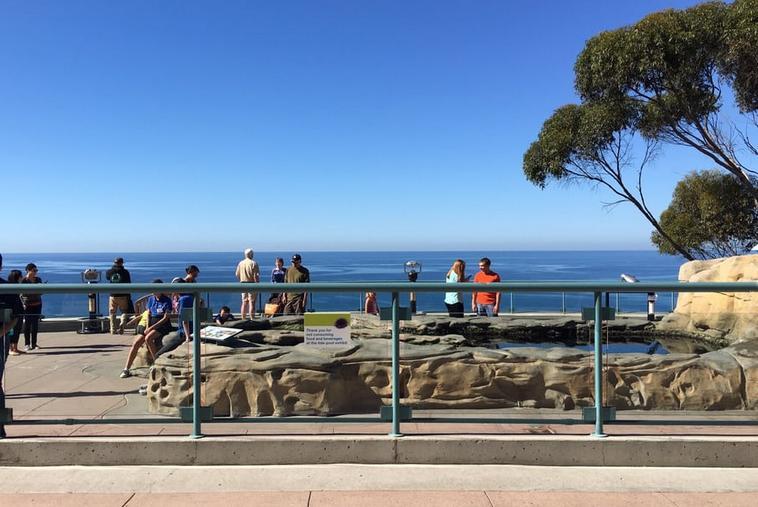 At Tide Pool Plaza, you can touch and learn about the tide-pool animals, and windows in the habitat displays provide up-close views of starfish, lobsters, hermit crabs, sea cucumbers, and other animals local to San Diego's tide pools.
"Shark Reef" is a 13,000-gallon tank hosting tropical reef habitats. If you are a shark connoisseur, this is an excellent exhibit with species like white tip and black tip reef, brown-banded bamboo, Port Jackson, and wobbegongs. There are educational displays so you can brush up on your shark knowledge and even learn how to preserve them.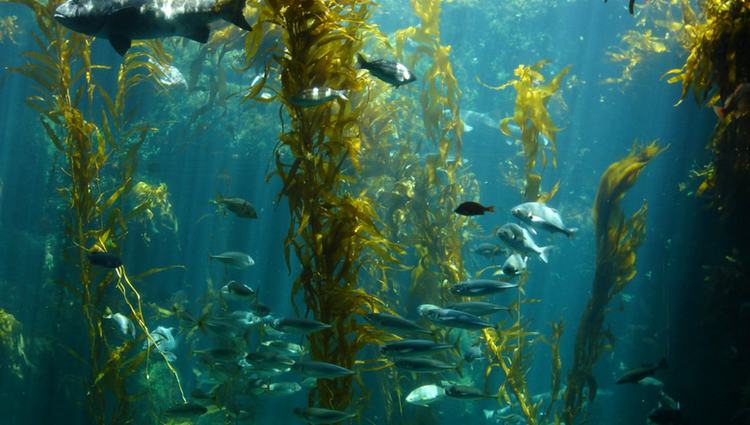 Birch Aquarium was established in 1903 to conduct marine research in the local waters. The researchers found so much information that they outgrew the laboratory located in a boathouse at the famous Hotel Del Coronado.
Several years later, they could purchase enough land to construct a permanent site at La Jolla Shores in 1910. Soon after that, the first building solely meant to house an aquarium was built on the land.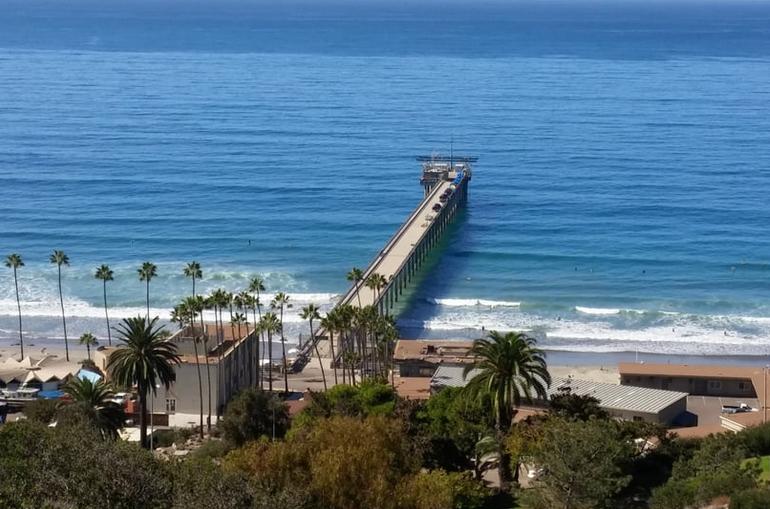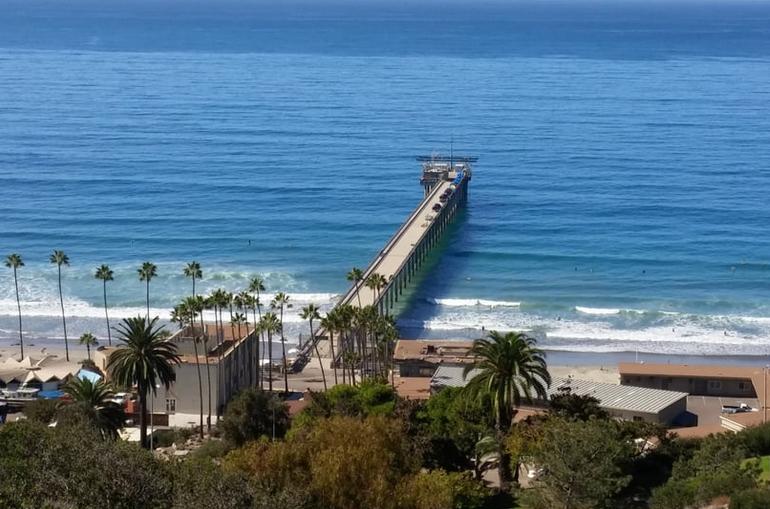 It was a modest wooden structure housing 19 tanks, while the oceanographic museum was located nearby. To recognize the growing scope of research, the name was changed to the Scripps Institution of Oceanography in 1925.
The original building is now featured on the National Register of Historic Places.
The Birch Aquarium is a world leader in seahorse propagation, which has reduced the need for zoos and aquariums to collect from the wild, so accordingly, they offer "There's Something About Seahorses."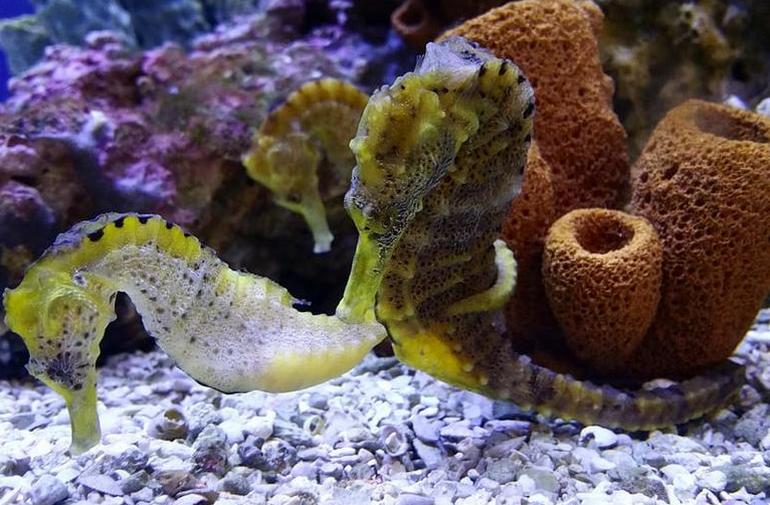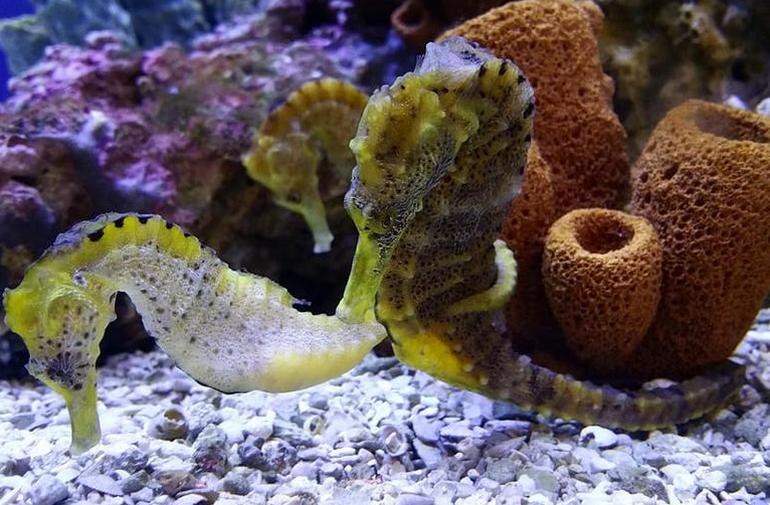 It exhibits over a dozen seahorse species housed in a special seahorse nursery. It's a hands-on experience for kids of all ages.
"Wonders of Water" teach visitors about erosion and ocean currents by creating rapids, canals, dams, and islands at interactive water stations. "Feeling the Heat: The Climate Challenge" teaches the science behind global warming and highlights the research done on climate change.
You can learn about the current and projected environmental changes and the latest ideas for reducing emissions. Visitors can participate in interactive activities and exhibit shows.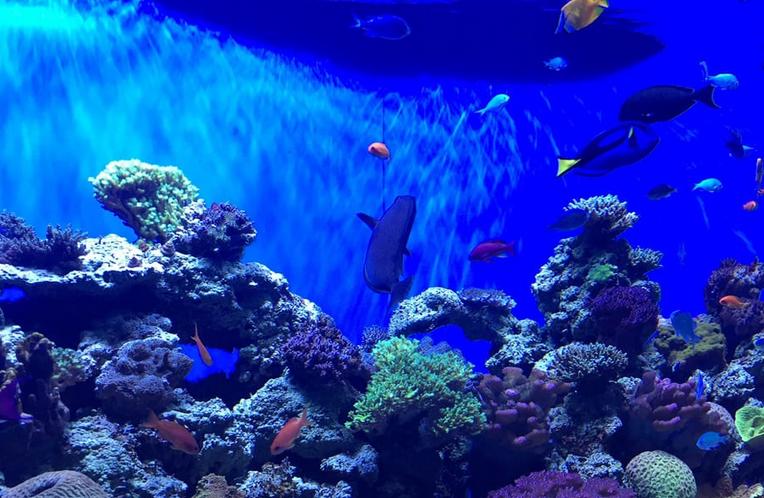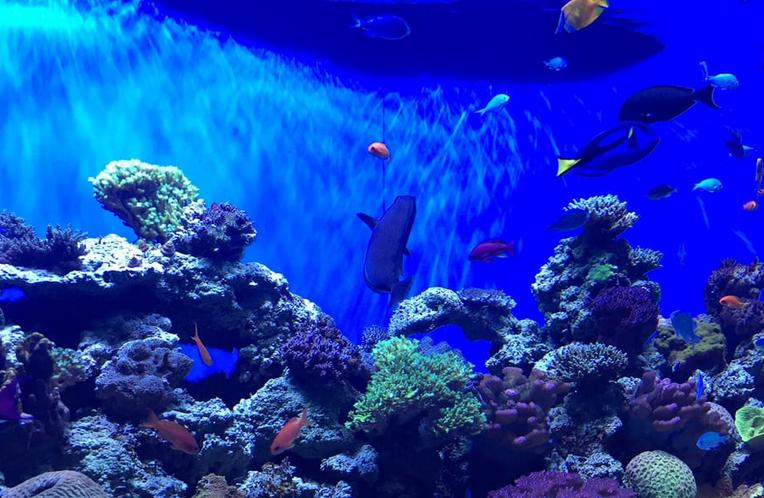 Birch Aquarium Discounts Coupons
A visit to the Birch Aquarium is very affordable, even without any discount. We recommend you visit the Aquarium Website to check for special offers first.
$2 off adult admission (up to four people) when you check-in using the Foursquare app. Active Duty US Military ID Holders receive $2 off each ticket.
Present your Bank of America® or Merrill Lynch® credit or debit card and a picture ID on the first whole weekend of every month for one free general admission
Birch Aquarium is included with Go San Diego Card and AAA cards $1 off admission for up to four visitors.
AARP members 25% off admission for up to six visitors. There is free admission to UCSD Alumni Associates and Benefactors who present their Alumni Access Card.
Where is the Birch Aquarium
The Birch Aquarium is located at 2300 Expedition Way, La Jolla, CA 92037. It's open from 9 a.m. – 5 p.m. daily except for major holidays.
Southern California Aquariums