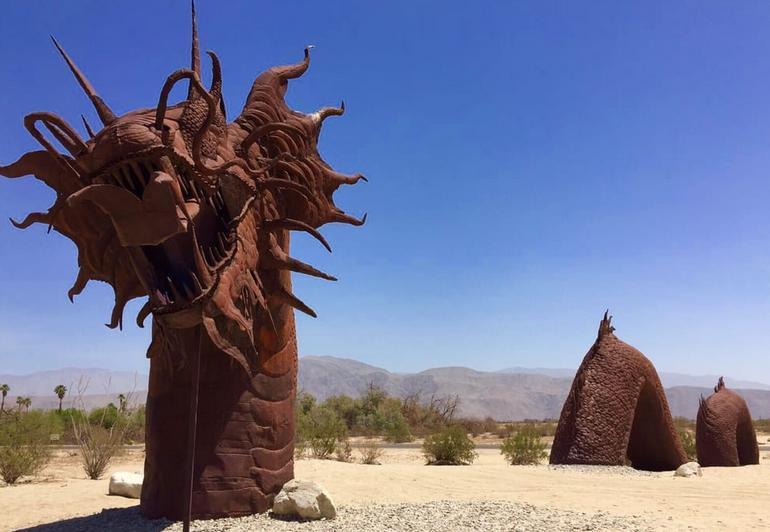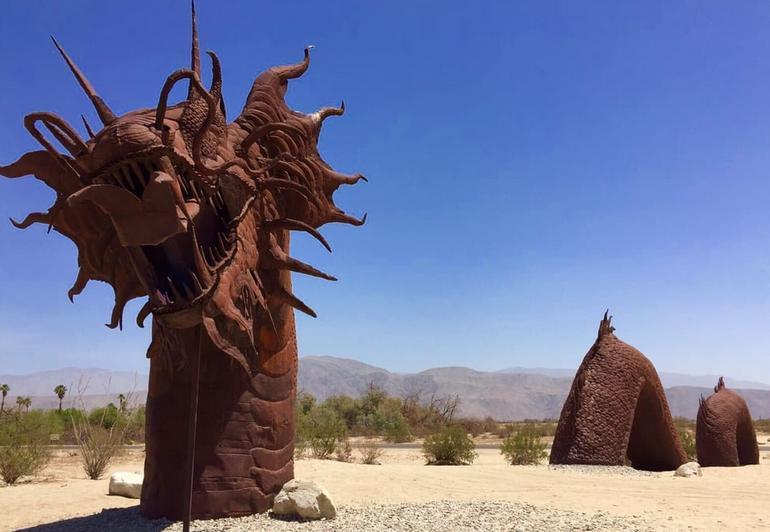 Reminiscent of early Palm Springs with its natural beauty, Borrego Springs is an excellent choice for a weekend retreat or inexpensive family day trip. This small desert town is located in the heart of Anza-Borrego State Park.
This desert oasis offers many rewards no matter what the time of year you visit. But keep in mind that the summers are usually the warmest, with temperatures soaring into the triple digits.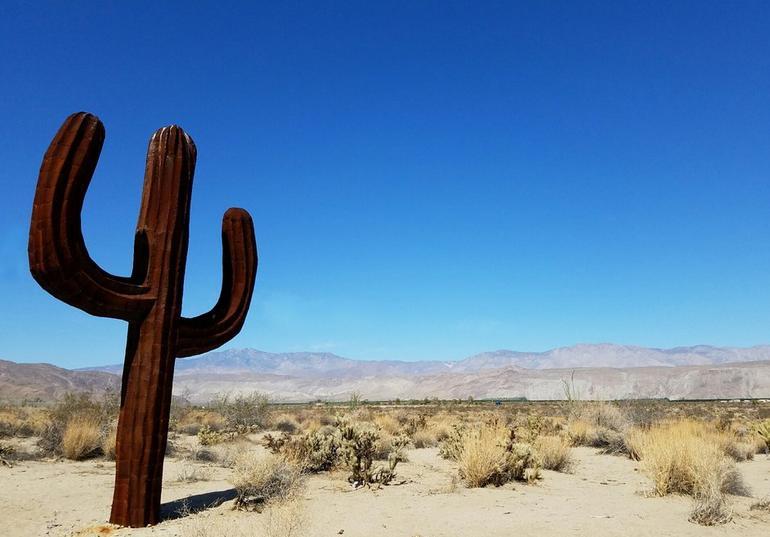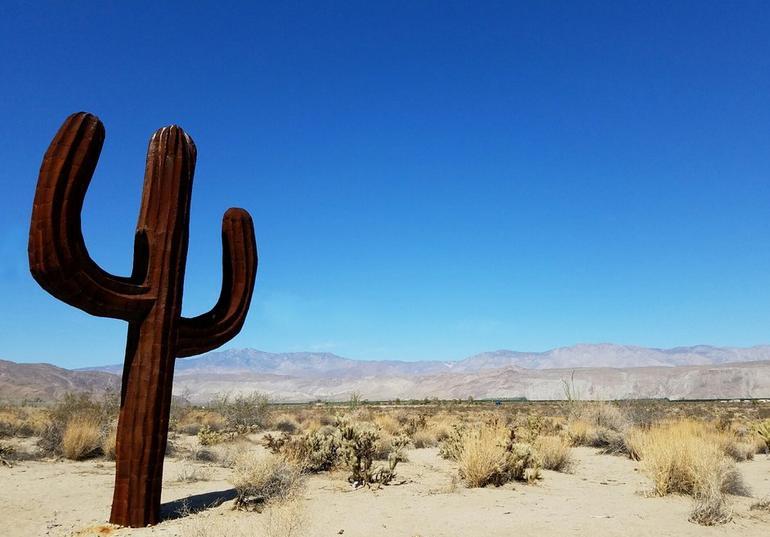 Entering downtown Borrego Springs is truly like stepping back in time. A sleepy little desert community set against the brown hues of the nearby San Ysidro Mountains.
You won't find any big box or chain stores along the main drag, but what you will discover is an uncomplicated pace, with many things to see and do. Hiking, biking, and an amazing collection of metal sculptures, Galleta Meadows.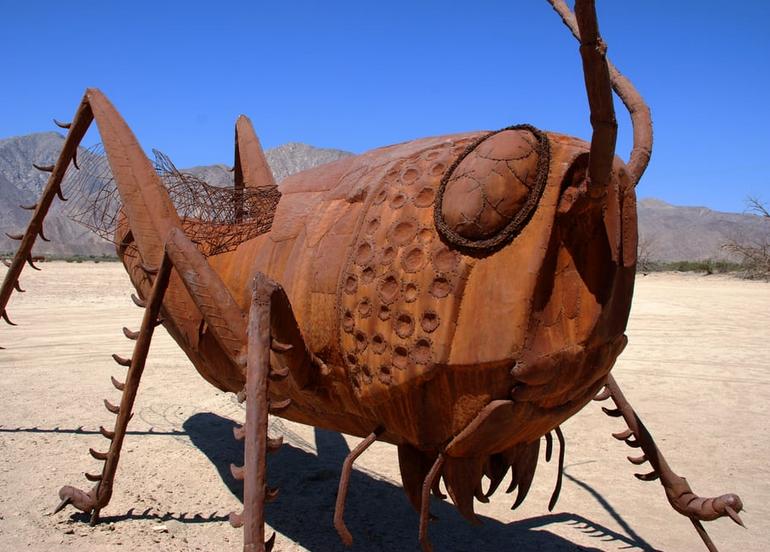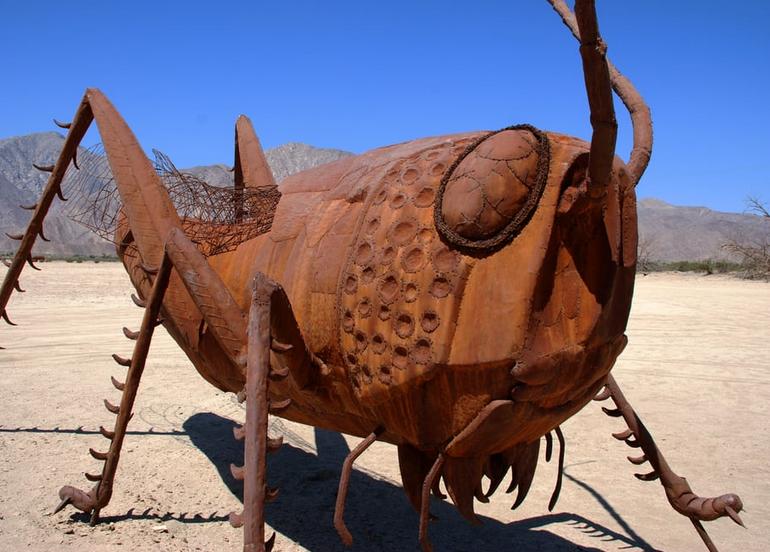 Galleta Meadows Estates is a collection of over 100 welded-steel sculptures. These prehistoric animals, farmworkers, saints, and cactus are the work of Ricardo Breceda.
You can see these amazing steel sculptures just outside of the town of Borrego Springs. The majority of the sculptures are located along Borrego Springs road north and south of downtown.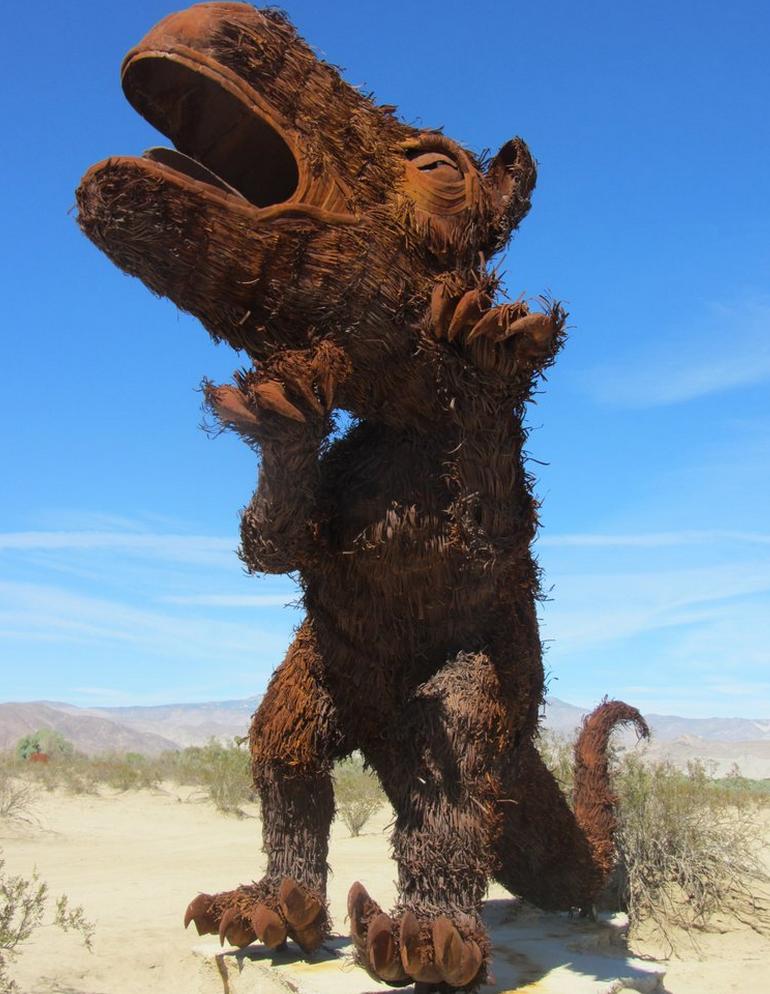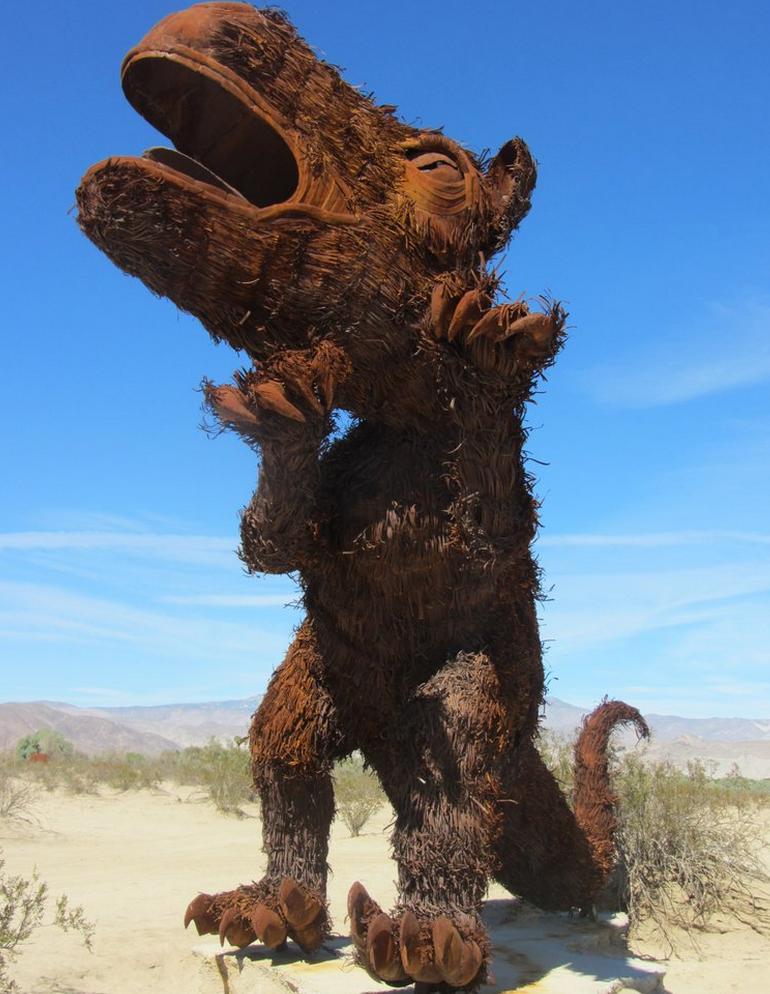 Many of the creatures can easily be seen from the road or are just a short hike. We advise unless you have a 4WD vehicle to stay off the soft sand. Towing cars out of the sand is a profitable business in Borrego Springs.
Day Trippers can obtain maps of Anza-Borrego Park and Galleta Meadows at the Visitor Center. The center is open on weekends and holidays only, from 9:00 a.m. to 5:00 p.m.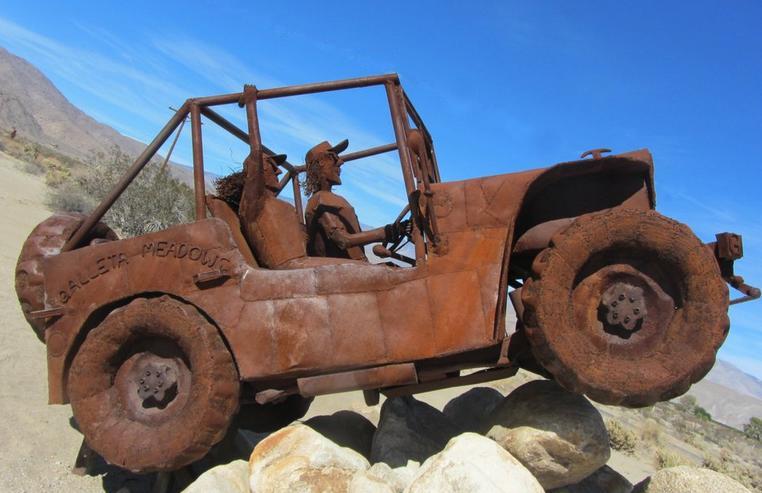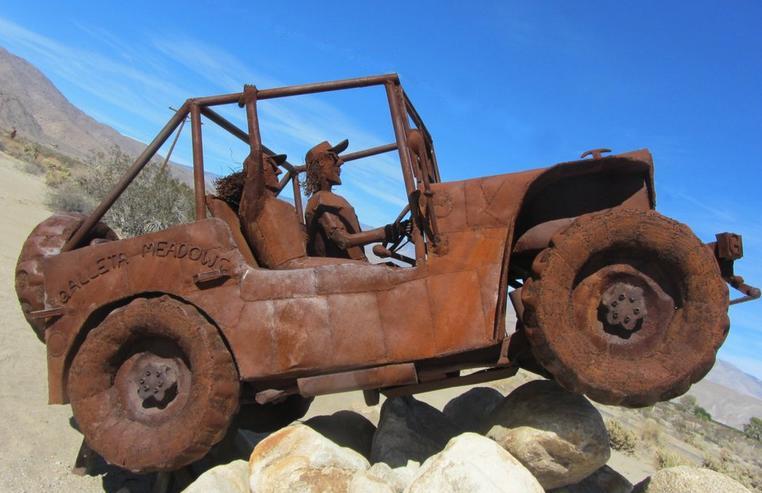 Inside Anza-Borrego Park visitor center you will find exhibit as well as a park ranger to answer any questions about camping or other outdoor recreational activities.
A good side trip while you're in the area is the nearby mountain community of Julian, a small historic gold mining known for its apple pies and cider. The town is located just 20 miles west of Borrego Springs on the edge of the in the mixed pine-oak woodland of the Cleveland National Forest.
Galleta Meadows Sculptures Map
Getting to Borrego Springs
If you plan on spending more than one-day several lodging options so you won't have to camp out – unless you want to. There are also several restaurants in town.
Borrego Springs is located 90 miles northeast of San Diego. 150 miles from Los Angeles and is situated in the extreme western Sonoran Desert. The town is surrounded by the 600,000-acre desert state park.