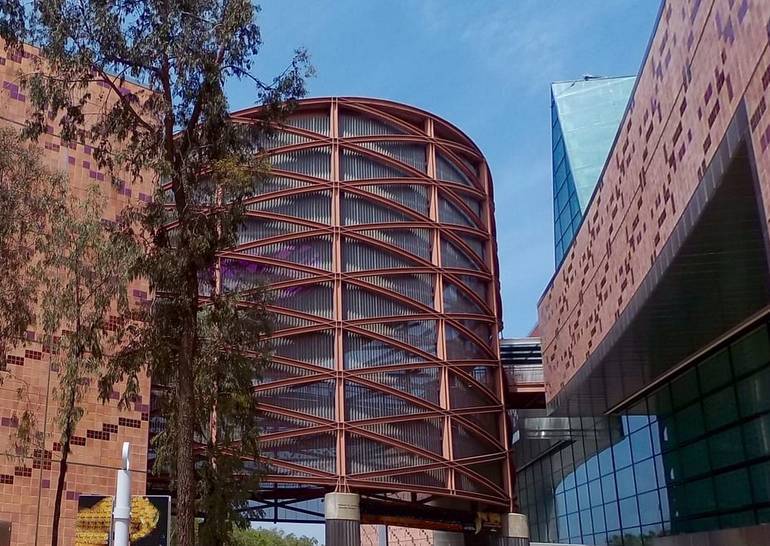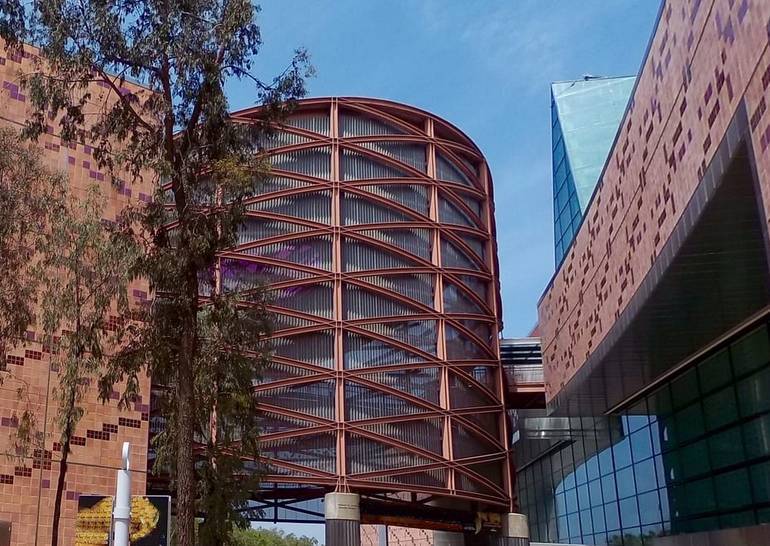 California Science Center is a state-of-the-art science center organized into different themed worlds, perfectly suited for curious visitors of all ages. The centerpiece of the Science Center is the Space Shuttle exhibit located in the Samuel Oschin Pavilion.
Along with the space shuttle, a 15-story tank external fuel tank strapped to the shuttle when it was blasted into orbit is also on display at the Samuel Oschin Pavilion. The California Science Center is the only place where visitors can see a complete shuttle setup, orbiter, external fuel tank, and rocket boosters.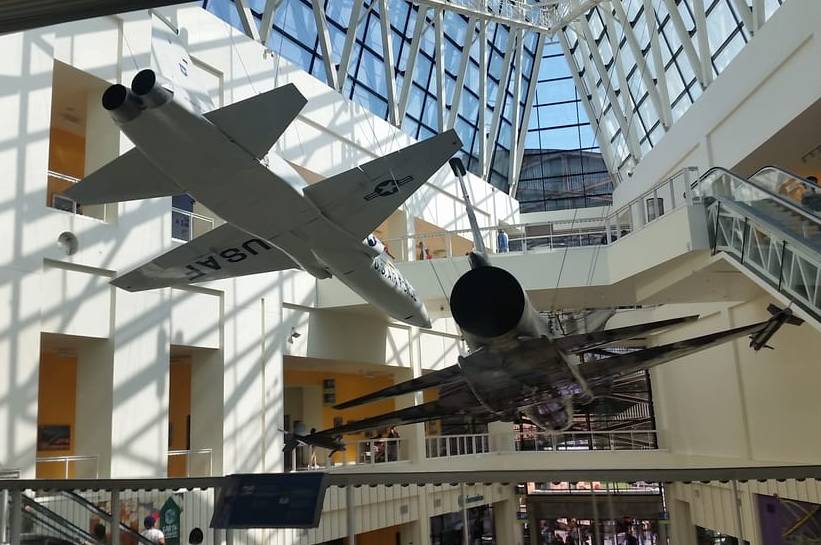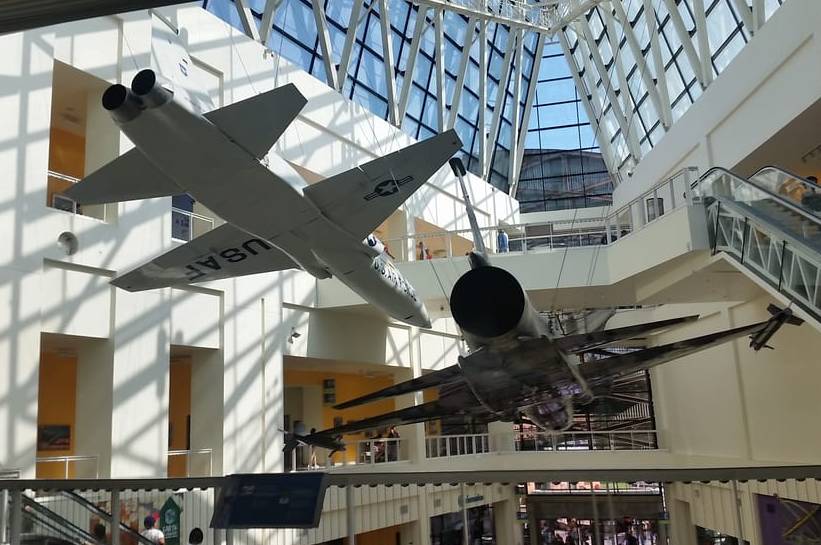 Air and Space Gallery
California Science Center also features exhibits on timely topics while providing some fascinating insights into all things scientific. Another center's highlight is the Air and Space Gallery, an open area that rises seven stories and houses authentic air and spacecraft suspended overhead.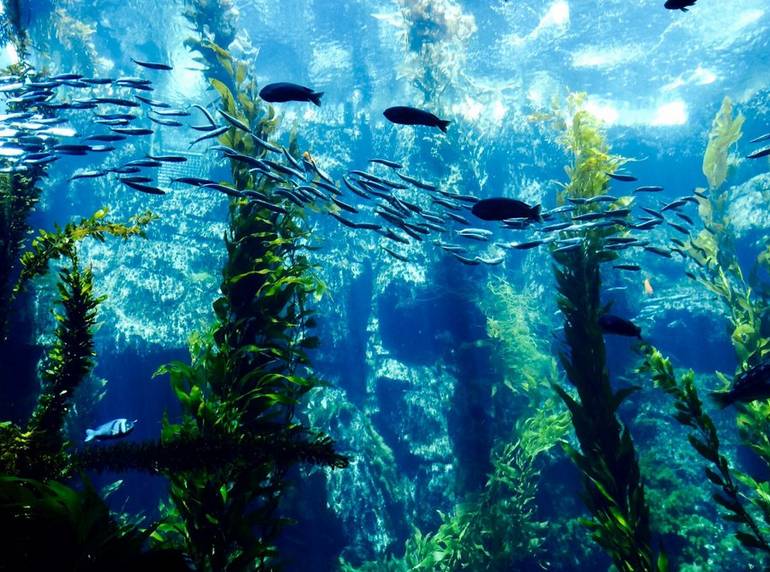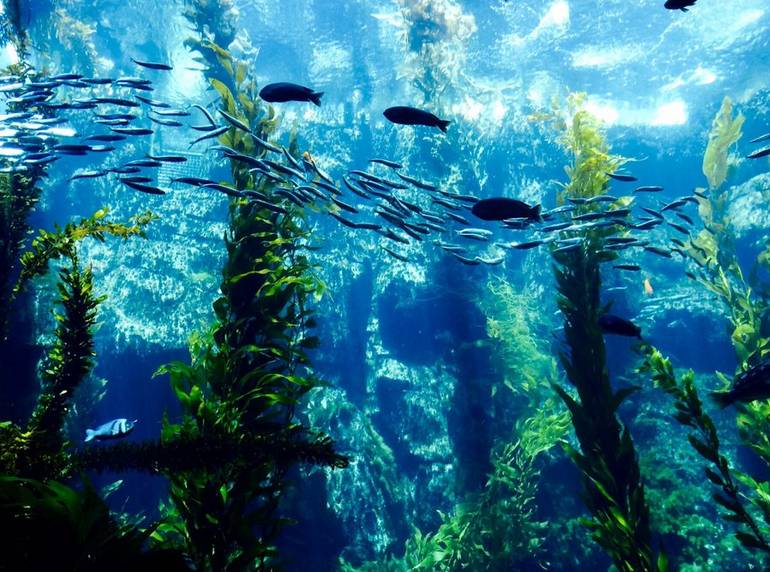 Ecosystems
Along with space exhibits, there are Ecosystems where Earth's various environments can be explored through live habitats and hands-on technology. Eight different zones let visitors explore everything from kelp forests to urban ecosystems. There is even a family discovery room with exhibits specially geared toward younger children.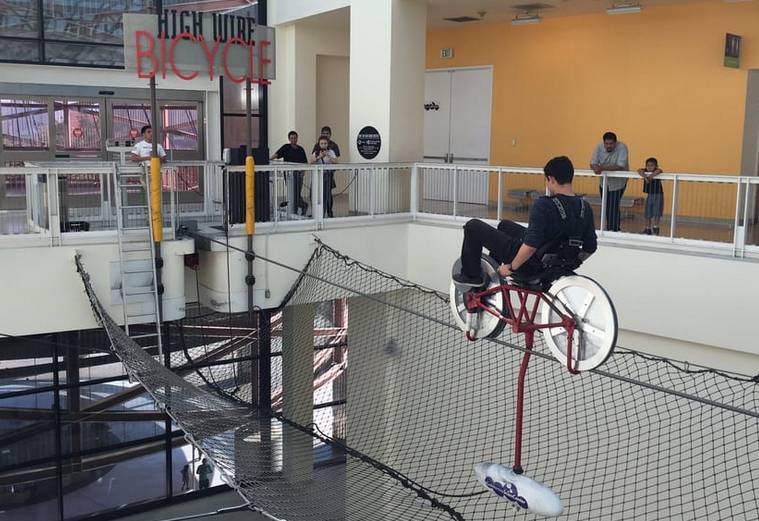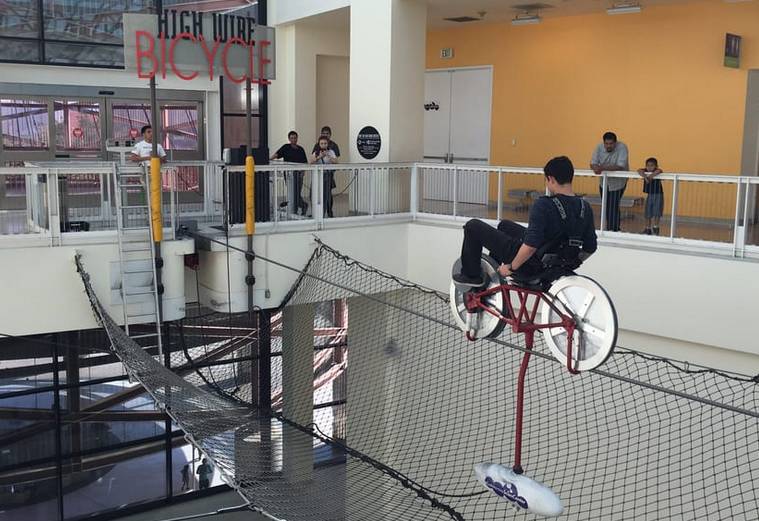 High Wire Bicycle
One of the more thrilling attractions at the center is a bicycle that visitors can pedal across a high wire suspended 43 feet above the ground. High Wire is used for demonstrating the principle of gravity and counterweights.
California Science Center IMAX Theatre
The science center's biggest draw has long been its seven-story high and 90-foot wide IMAX Theatre. Admission to all permanent exhibition galleries is free; however, there is an additional fee to view the IMAX presentation. Advance tickets are recommended by the IMAX Theatre.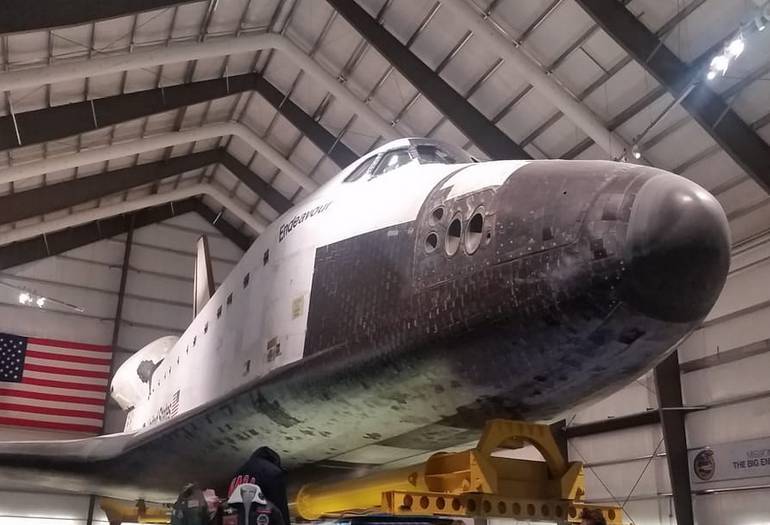 Space Shuttle Endeavour
Visitors can get an up-close and personal look at the real Space Shuttle Endeavour, which has made the California Science Center its final destination. Stand under the massive wings of the shuttle and view the heat tiles that enabled this huge spacecraft to reenter the atmosphere.
Tickets to see the space shuttle can be purchased online or at the center. If you buy an IMAX ticket, the shuttle exhibit is included. Space Shuttle Endeavour admission is included with a special exhibit or IMAX ticket. Admission to the California Science Center is free, and it is defiantly worth a few more dollars bucks to see spacecraft.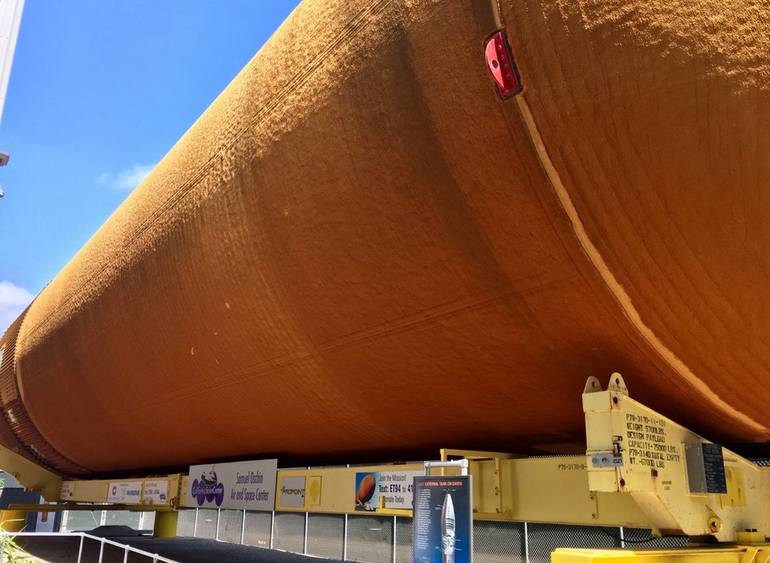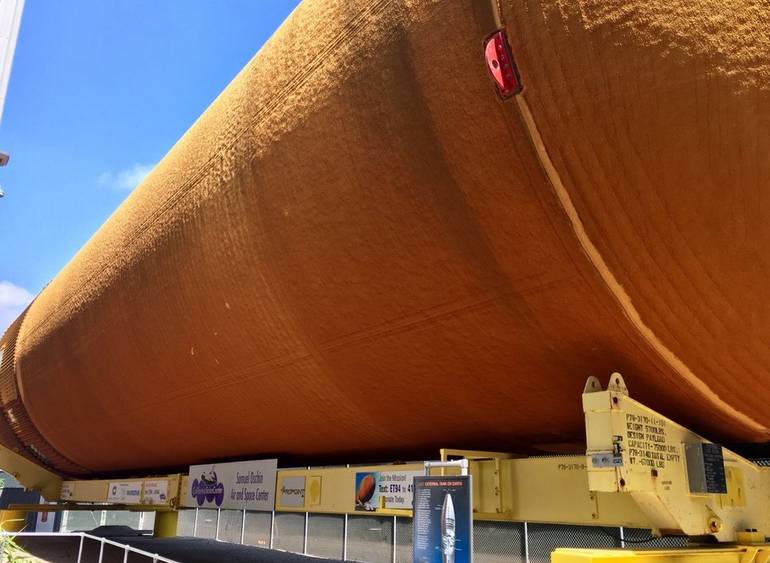 If only visiting the normal exhibits and not seeing an IMAX film or a special exhibit, admission is free. Still, guests can donate to the California Science Center inside if they choose.
The California Science Center box office. The center is open daily from 10:00 a.m. to 5:00 p.m.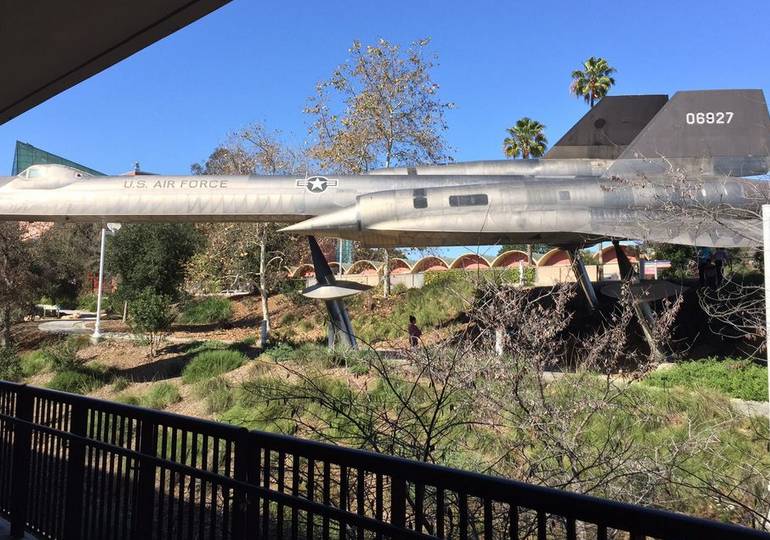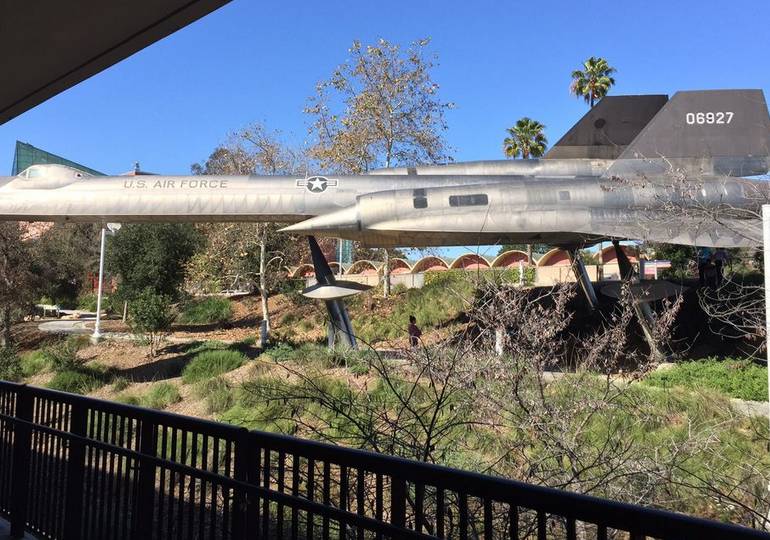 Getting There
If you haven't visited Exposition Park lately, you're missing out on one of Los Angeles' most popular attractions. Guests will want to allow 3 to 4 hours for viewing the exhibits. Exposition Park also features a natural history museum and the African American museum.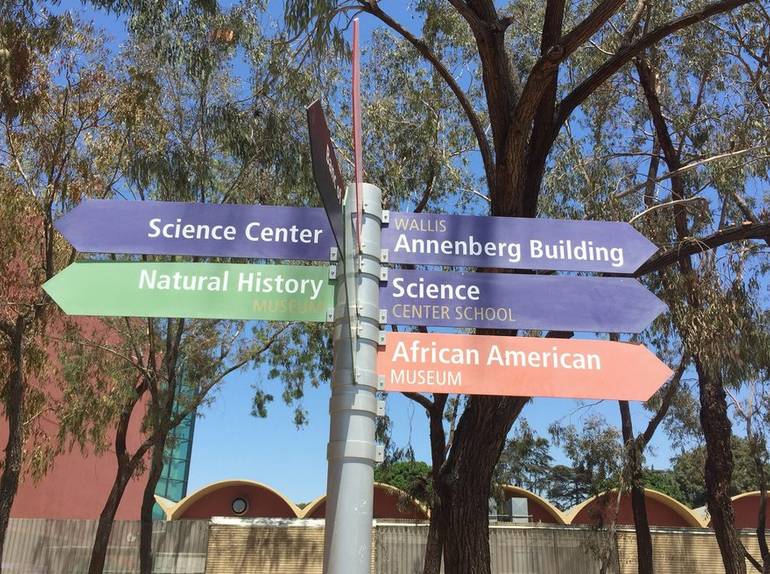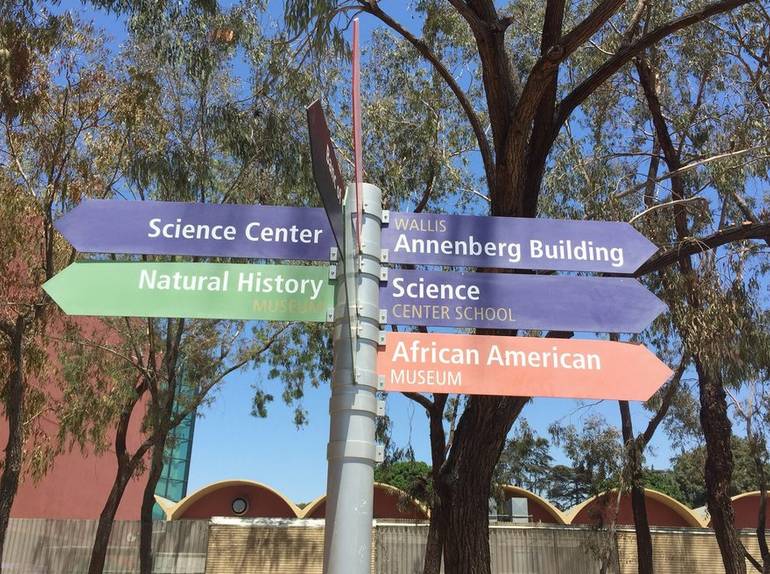 California Science Center is located at 700 State Drive in Exposition Park, south of downtown Los Angeles. Exit the Harbor Freeway (I-110) at Exposition Boulevard and follow the signs to Exposition Park. Event Website.