There are plenty of fun free things to do in Las Vegas during the day. Sure, you can spend hundreds of dollars on shows and fancy restaurants. But armed with a little bit of knowledge, you can enjoy quite a few Las Vegas attractions and not spend a penny.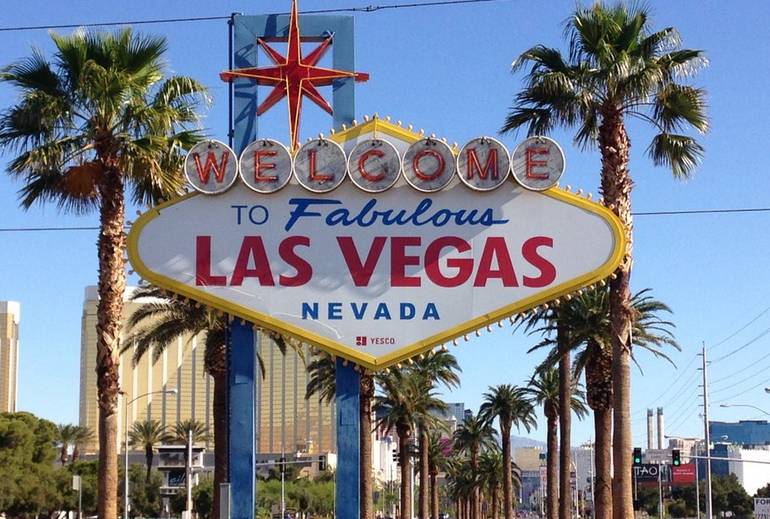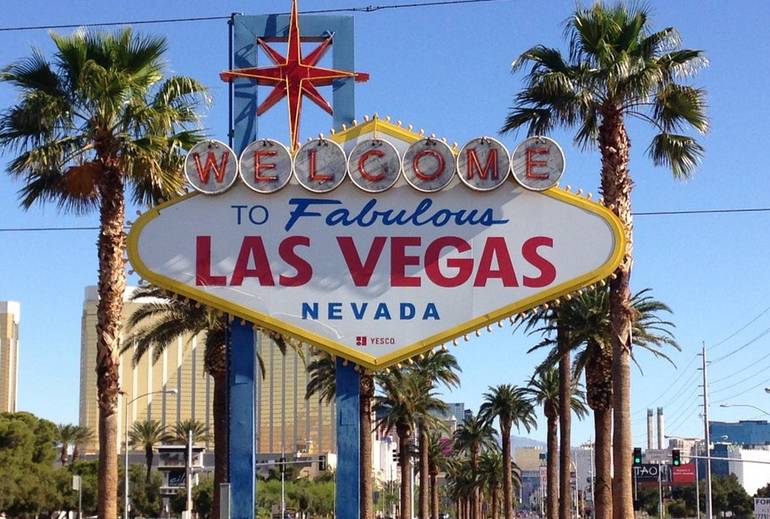 Fabulous Las Vegas Sign
Welcome to Fabulous Las Vegas Sign is one of the most popular places to take a photo in Las Vegas. The sign is a was designed by Betty Willis, a local salesman, and been a landmark on the Las Vegas strip since 1959.
The sign is about four miles from the actual city limits of Las Vegas, but most tourists consider the length of Las Vegas Blvd to be part of the city. Next to the sign is a small parking lot with 12 spaces, including two handicapped spots and two places for buses on the median adjacent to the lot.
The sign reads, "Welcome to Fabulous Las Vegas, Nevada" on the front and "Come Back Soon" on the back. So you can take two different pictures of the sign depending on your point of view.
The iconic Welcome to Fabulous Las Vegas neon sign is a must to see when in town. Day or night, the icon is suitable for picture-taking. If you are lucky, you can park and take a picture right away. Sometime you might have to wait 20 minutes, especially if a tour bus has pulled up before you.
The Welcome to Fabulous Las Vegas Sign is located in the center median at 5100 Las Vegas Boulevard South. There is a small free parking area and usually a line of people waiting to take a picture.
There is a couple of other replicas of the signs, a larger one on Boulder Highway just north of Tropicana Ave and another Welcome to Fabulous Downtown Las Vegas sign on Las Vegas Boulevard. The Welcome to Fabulous Las Vegas Sign is a great free Las Vegas attraction you should not miss.
Ethel M Factory Chocolate Tour
Ethel M Factory Chocolate Tour Botanical Cactus Garden is open seven days per week, and admission is free. The chocolate factory works Monday through Thursday, so if you want to see the machines running, visit during the week. You can take a peek at the factory any time during shop hours.
Next door to the chocolate factory is the Cactus Garden. A massive collection of cacti with over 300 species of plants. Admission to the gardens is also free.
Ethel M Chocolates and Ethel's Chocolates sold in our 8 locations throughout Las Vegas, including McCarran International Airport and Fashion Show Mall. The most popular site by far is the Henderson location, where the free Factory Chocolate Tour is located.
The chocolate factory is about a twenty-minute drive away from the strip, and it is visited by thousands of tourists each year. Sample candies make it just about impossible to leave without buying at least one box of candy. Ethel M Factory Chocolate Tour Botanical Cactus Garden is located at 2 Cactus Garden Drive Henderson, NV 89014.
Shelby Heritage Center
If you love cars, then you will enjoy visiting the Shelby Heritage Center in Las Vegas.  Self-guided and guided tours of the facility are free. Guided tours are given Monday through Friday-10:30 am and 1:30 pm. On Saturday there is one guided tour at 10:30 am. Self-guided tours any time the facility is open. There is also an extensive store with t-shirts, jackets, banners, posters, and decals. Address 6405 Ensworth St. Las Vegas, NV 89119. No pets are allowed in the center.
Count's Kustoms Showroom
If you are a fan of the show Count's Kustoms, then visiting Count's is a must-do. Admission is free, and you get to see the Count's custom car collection along with other miscellaneous items from the show. If you are lucky, you might see one or more of the cast from Count's Kustoms show. Shirts, hats and souvenir memorabilia is available for purchase. The showroom at Count's Kustoms is open from 9 a.m. to 5 p.m. Monday through Friday and from 10 a.m. to 5 p.m. weekends. 2714 S. Highland Drive Las Vegas, NV 89109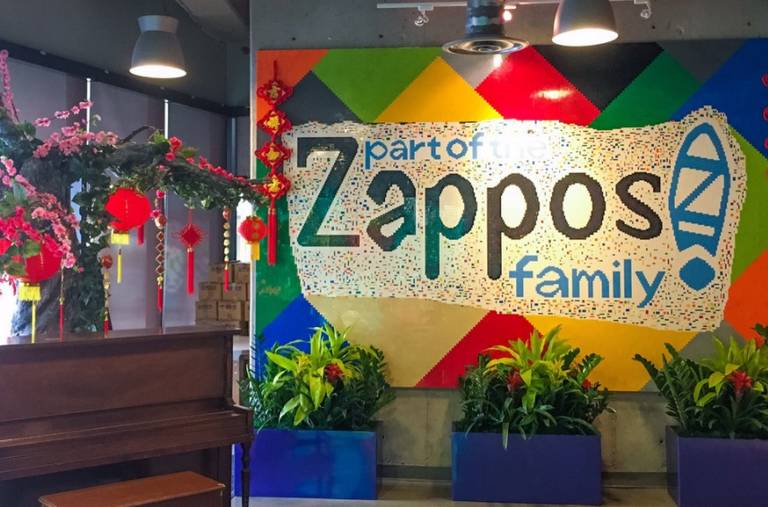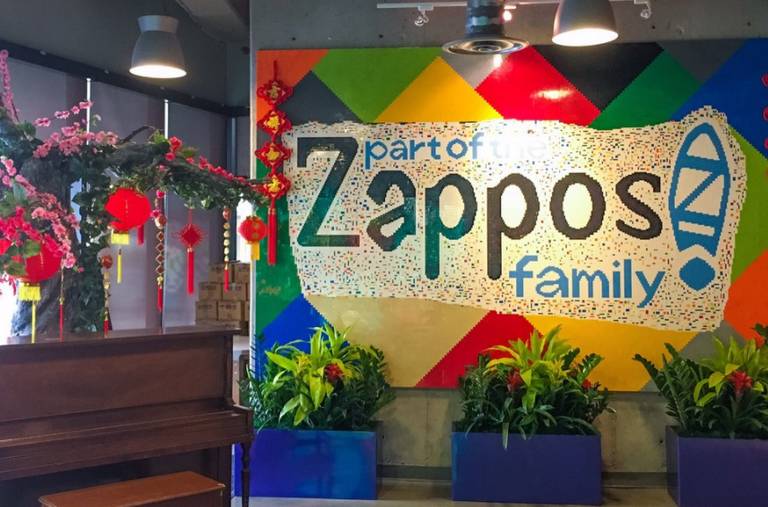 Zappos Headquarters Free Tour Las Vegas
Zappos Las Vegas has two tour options, a free basic tour, and an extended "Tour Plus" with 30 minutes of Q&A time. During this 60 minute tour, you'll get to experience the inner workings of the Zappos Family of companies, learn the history of Zappos.com
There is no giant shoe factory here. It's all offices, but it's still a unique experience, and the tour is free. Meet the Zappos Customer Loyalty Team and check out all the cool cubicles where the Zappos staff work. Zappos offers free tours for four days a week. Tour Plus costs $27.00, so its best to stick to the basic tour unless you are a Zappos fanatic.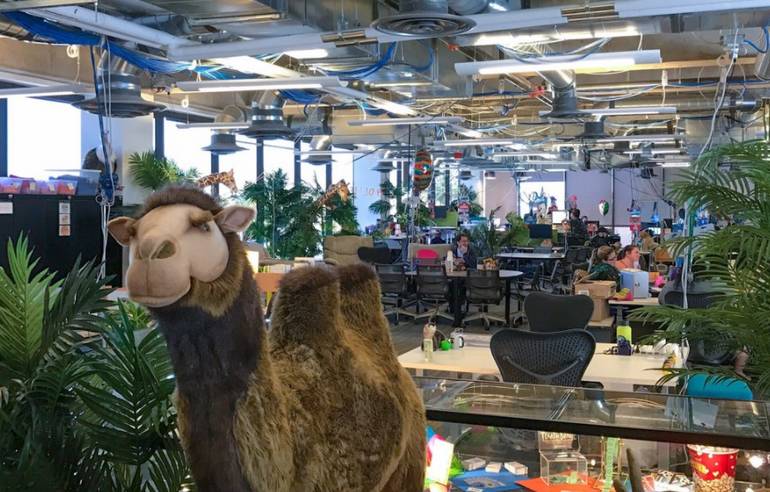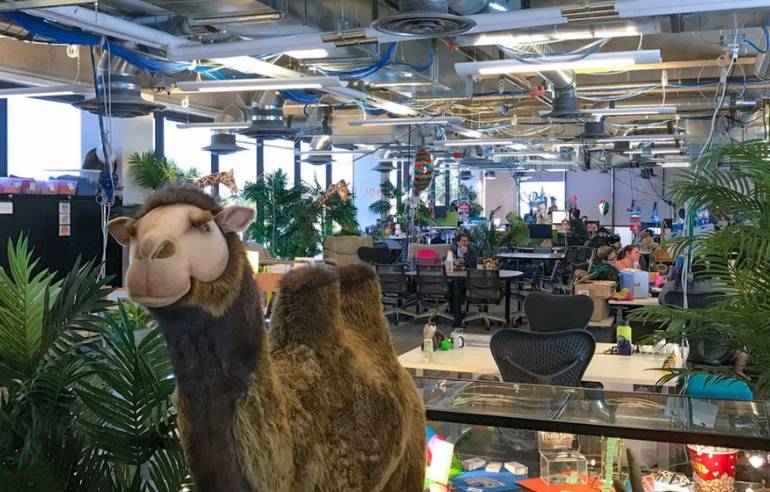 Las Vegas Tour Location: 2280 Corporate Drive Suite 100 Henderson, NV 89074 About ten miles from the Las Vegas strip. Zappos free tour lasts about one hour. If you upgrade to the Tour Plus, you get an extra 30 minutes. Zappos offers tours Monday through Thursday at their headquarters in Henderson. Visits are by appointment only.
Fremont Street Experience
Day or night, there is always something going on at the Fremont Street Experience located in the heart of downtown Las Vegas on the historic street that started it all. The world-famous, one-of-a-kind entertainment venue is home to Viva Vision, the biggest big screen on the planet.
The Fremont Street Experience is located downtown at 425 Fremont Street. Parking can is on the corner of 4th and Carson. Parking may also be validated for up to 5 hours at many of the hotels surrounding the experience.
Kids will enjoy the light show, but keep a close watch on them. It is easy to get distracted by all the different things going on. The street can get quite crowded while the light show is going, but the Fremont Street Experience is one of the best free things to do in Las Vegas. Arrive early and enjoy one of the many excellent dinner buffets in the nearby hotels.
More than 12 million lights in the Viva Vision canopy and 550,000 watts of concert-quality sound pumped to speakers throughout the venue produce an incredible array of eye-popping imagery and heart-pounding music.
Ten legendary casinos line Fremont Street Experience with more than 60 restaurants and thousands of loose slots. Free concerts, special events, and roaming street performers entertain the nearly 17 million visitors who come to experience the vintage Vegas attraction each year.
Fountains at Bellagio Show Las Vegas
The $40 million Bellagio fountain show is equipped with 1,200 nozzles and 4,500 lights, making it the most expensive and ambitious water feature the company ever has done. The fountain show is one of the premier free things to do in Las Vegas. There is plenty of room on the sidewalk to sit or stand while you watch this spectacular water show. The shows, each set to a different song, run the gamut.
The Bellagio fountain is one of the best free shows in Vegas and will not disappoint. During the day, the fountains are spectacular and at night breathtaking. You can also dine at one of the hotel's restaurants and get a panoramic view of the water shows while eating. Where ever you view the water show, it's a must-see free Las Vegas attraction. The fountains are in front of the Bellagio hotel-casino at the intersection of Flamingo Road and the Vegas Strip.
M&M's World Las Vegas
M&Ms World Las Vegas located on the strip and a great place to take kids. Four levels of floor to ceiling M&M candy, gifts, dolls, toys, and just about anything else you can think of that has something to so with M&Ms. If you are an M&M lover, you can't miss this place. It can get a little crowded at times, but the store is open until midnight, so you will have plenty of time to explore this candy paradise.
You can find M&M candy in every color of the rainbow plus fill up on ice cream. Make plans to visit this excellent candy store and museum next time you are in the Las Vegas area.
If you're traveling with kids, take time off from the casino and take them to this beautiful place on Las Vegas Blvd. Make sure you get to see the short 3-D film which shows 10 a.m. – 6 p.m. Sunday through Thursday and 10 a.m. – 8 p.m. Friday and Saturday before you leave. Fill up a bag from the bulk candy section, and as you wander around the Las Vegas strip, you can munch on M&M candy.
M&Ms World is a unique 28,000 square-foot entertainment-retail complex in the heart of the Las Vegas strip. Admission is free. Location: 3785 S. Las Vegas Blvd. Las Vegas, NV 89109 (702) 736-7611. Location: Near the corner of the Strip and Tropicana Avenue. Next door to the MGM Grand hotel-casino.
Pawn Stars Pawn Shop Las Vegas
Gold & Silver Pawn Shop in downtown Las Vegas is the location of the famous History Channel show Pawn Stars. The pawnshop has become so popular that there is usually a line to get in the place. Tourists added the shop to their list of things to do in Las Vegas, and the lines started forming. Admission is free. You just might have to wait a while to get in.
Chances are you will not see any of the show's characters, but you can get a picture with a cardboard cut-out of Rick and Corey if you happen to visit when one of the stars is there, they usually surrounded by people. About a third of the shop is for Pawn Stars merchandise, shirts, hats, stickers, magnets, and just about anything they can make a buck.
Everything in the pawnshop looks like the show. The store is on the small side, and if there is a line, they keep people moving through at a fast pace unless they are buying. The cast of the show no longer works in the shop on a day to day basis. When they are there, the crowds can get crazy. Gold & Silver Pawn Shop has turned into more of a tourist attraction than an actual pawn store. You can still buy and pawn items; however, 95% of the customers are there out of curiosity.
If you don't mind waiting in a long line, a slight chance to see one of the pawns stars signs warning you to "Do Not Touch " on every single item, and a store full of tourist trinkets, then check it out.  The price is right, free, and it's close to downtown, so if you're a fan of the show, it is worth going so that you can tell your friends you have been to the Pawn Stars shop in Las Vegas. Gold & Silver Pawnshop is about half a mile from the Stratosphere in downtown Las Vegas. 713 S Las Vegas Blvd, Las Vegas, NV 89101
Atlantis Water Show Forum Shops
Fountain Of Atlantis is next to the Cheesecake Factory inside the Caesar's Palace Hotel Forum Shops. The fountain show uses animatronics figures to recount the myth of Atlantis. Special effects include fire, smoke, and water. Although not as large or grand as the Bellagio fountain show, the Atlantis show is still quite a spectacle.
Directly behind the Fountain Of Atlantis is a 50,000-gallon saltwater Atlantis Aquarium which features over 500 tropical fish. Feeding time at the aquarium is 1:15 pm and 5:15 pm. each day. You can also take a free below-the-scenes guided tour of the support facilities, Monday through Friday, at 3:15 pm.
There are over 150 shops and restaurants in the Forum Shops at Caesar's Palace. You can enter the shopping center off Las Vegas Blvd. via an escalator. Most of the shops are expensive, with most visitors window shopping only or coming in to view the water fountain show.
Dining is another matter with Caesar's Palace Forum Shops with a delightful selection of thirteen places to dine. Choices include Cheesecake Factory, Planet Hollywood, P.J. Clarke's, Trevi Italian Restaurant, Joe's Seafood, Prime Steak & Stone Crab, and Spago.
Fall of Atlantis and Festival Fountain: Every hour on the hour Sunday – Thursday, 10 a.m. – 11 p.m.; Friday and Saturday, 10 a.m. – midnight. Fall of Atlantis at Caesars Forum Shops 3570 S. Las Vegas Blvd. Las Vegas, NV 89109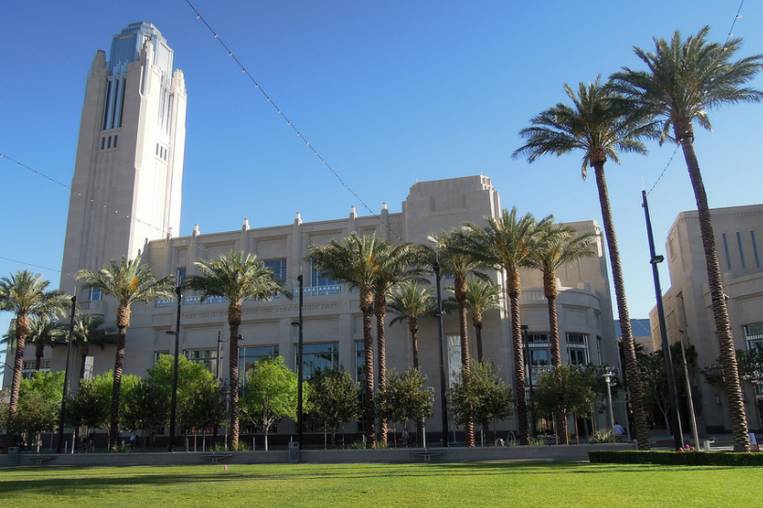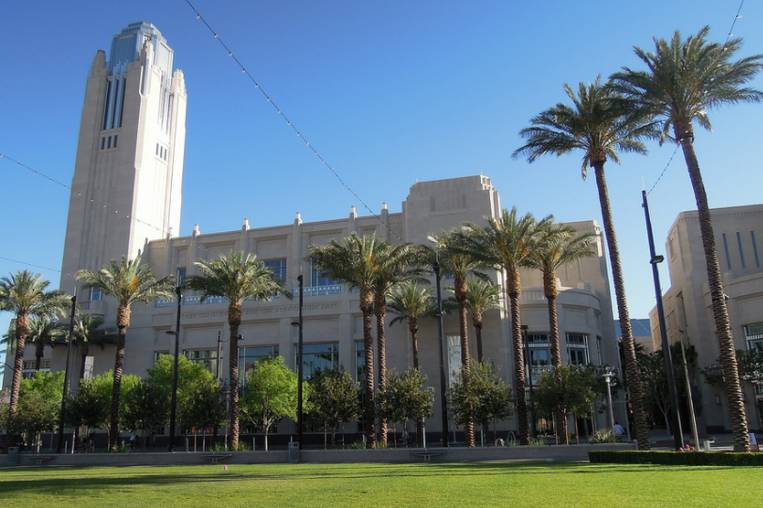 Smith Center Tour Las Vegas
The Smith Center for the Performing Arts Las Vegas cost nearly half a billion dollars to build and is a stark contrast to the glass towers and neon lights of the Las Vegas Strip. The Art Deco theme of the buildings is similar in design Hoover dam.
The Center houses three theaters in two buildings with a crowning a 17-story tower containing 46 bells. Reynolds Hall is the most significant and seats over 2,000 guests. There is also a cabaret-style theater and a rehearsal theater that both seat about 250 people. An outdoor park plaza serves as a concert venue and features sculptures and other works of art—free public tours of the Smith Center on Wednesdays and Saturdays at 10:30 AM.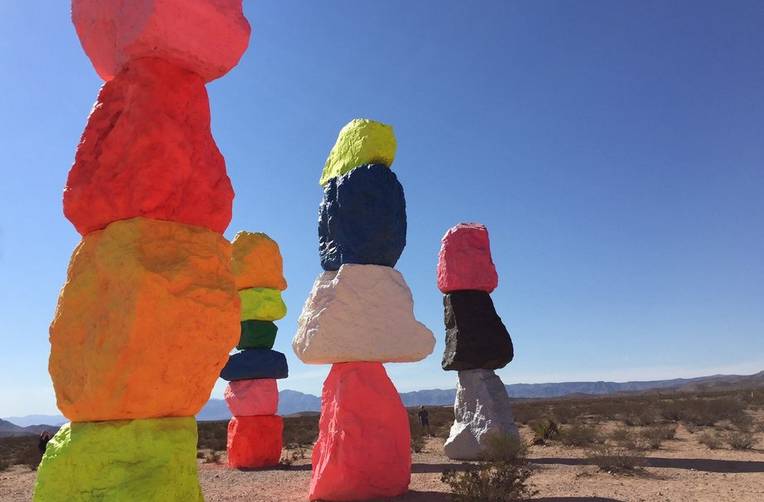 Seven Magic Mountains
Seven Magic Mountains is an art project by Ugo Rondinone.  The backdrop for these fluorescent colored rock statues is Gene Dry Lake.  There are a paved parking lot and a short trail for visitors that want tot to get up close to the unique structures.  Seven Magic Mountains is an excellent spot for a photo opt, but there is not much else to do except enjoy the wide-open desert landscape. Ten miles south of Las Vegas along I-15 or Las Vegas Blvd.