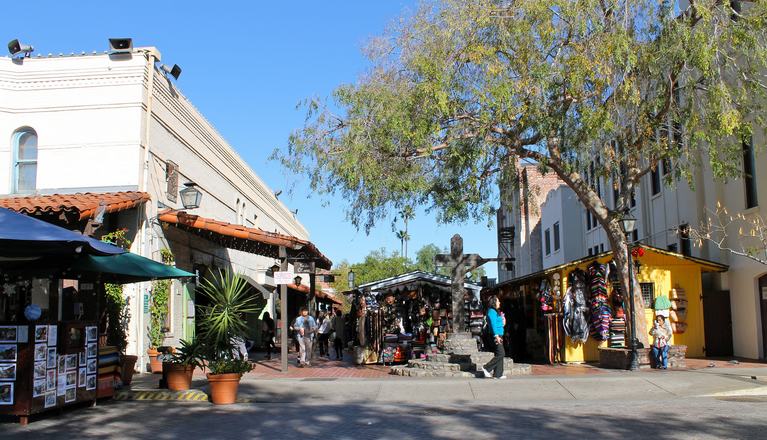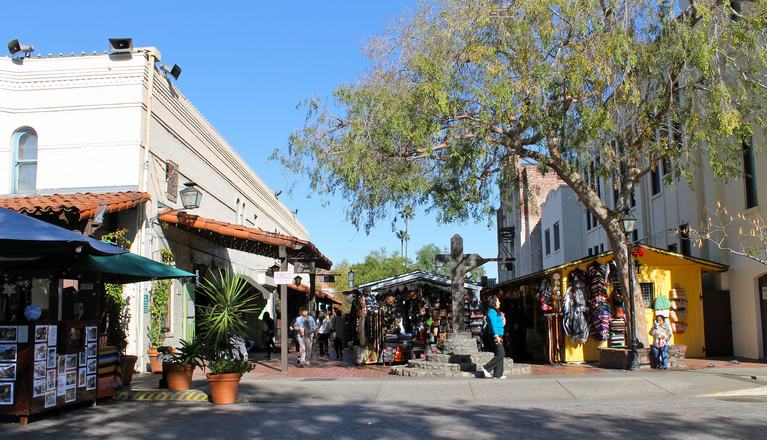 Olvera Street is truly a magical place nestled among the skyscrapers, condominiums, lofts, restaurants, bars, and clubs is a landmark that still retains its authentic charm and truly captures the essence of what LA used to look years ago.
It's nice to know as Los Angeles' cultural roots seem to evaporate ever so steadily over time that some cultural and historical preservations are still taking place.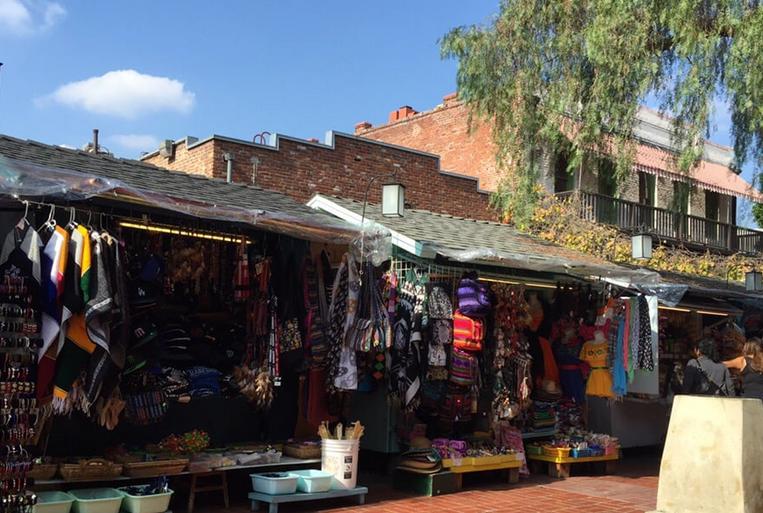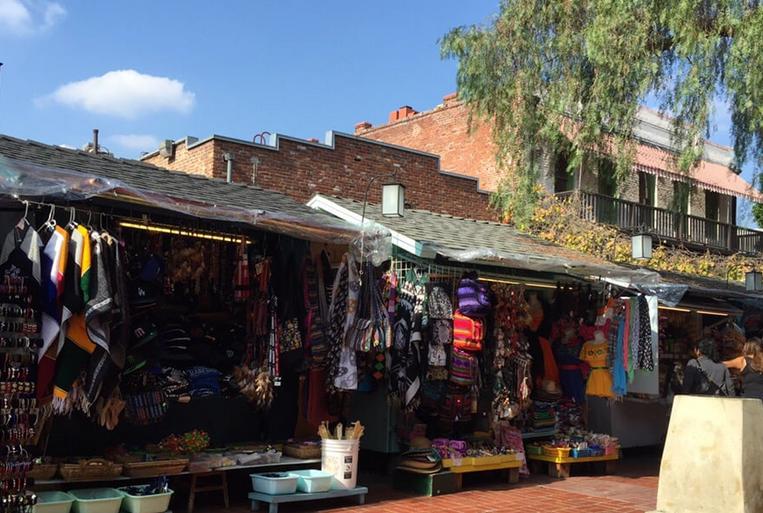 If you need an urban adventure suitable for the whole family, Olvera Street is the perfect spot to spend a day for music, shopping, activities, and great food.
Olvera Street is part of the El Pueblo de Los Angeles Historic Monument though many Latinos refer to it as "La Placita Olvera." Olvera Street is known as the birthplace of the City of Angels and was designated a California State Historic Landmark in 1953.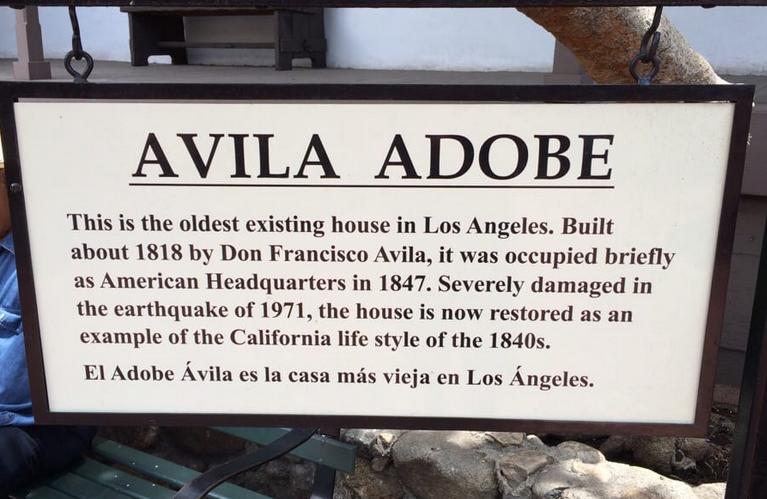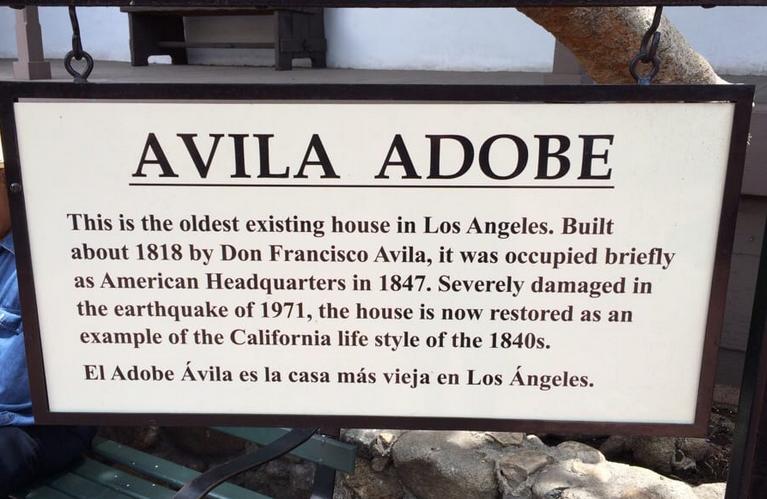 Olvera Street Plaza
Olvera Street plaza is also the setting for Mexican style music and dancing and holiday celebrations, such as Cinco de Mayo, El Dia De Los Muertos (the day of the dead), and Mexican Independence Day.
Forty-four Spanish Pobladores nailed together the first Pueblo in Los Angeles in 1781, and today the colorful village is a tourist attraction and a living museum paying homage to a romantic vision of old Mexico.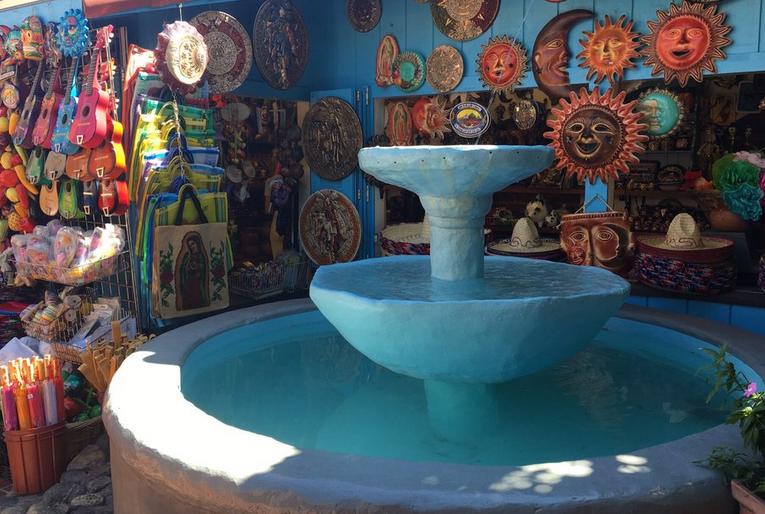 The exterior facades of the brick buildings enclosing the tiny alley are filled with vendors selling souvenirs and knick-knacks from colorful piñatas, Mexican pottery, and serapes to sombrero hats equal in size to an umbrella.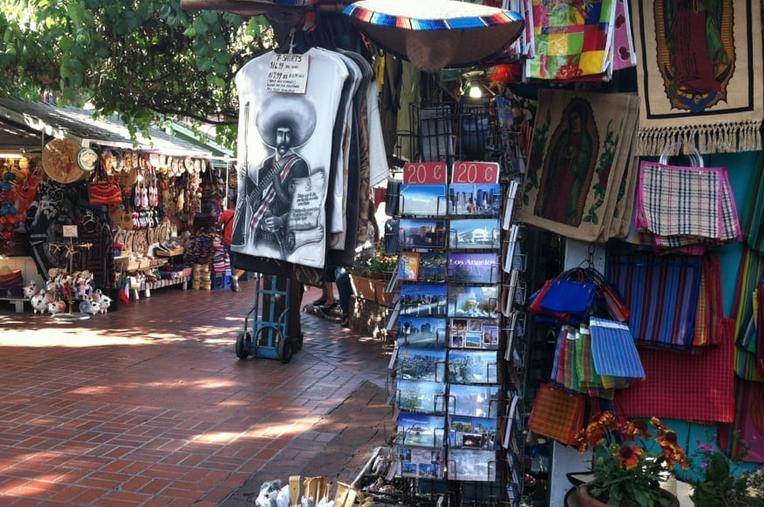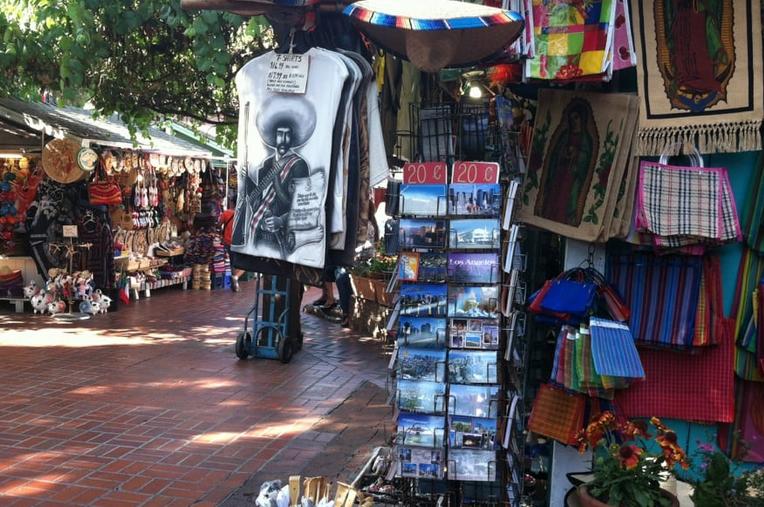 El Pueblo de Los Angeles Avila Adobe
However, Olvera Street is more than a shopping destination and features 27 historic buildings with a traditional Mexican style plaza area, including the Pelanconi House, the Sepulveda House, and the Avila Adobe, constructed in 1818 and former home to Francisco Avila, one of the city's first mayors.
The old home has a large courtyard with outdoor ovens (most likely for cooking). The interior of the house is a long rectangle with one room leading into the next. Free tours are available, which are led by volunteers if you prefer a more coordinated trip.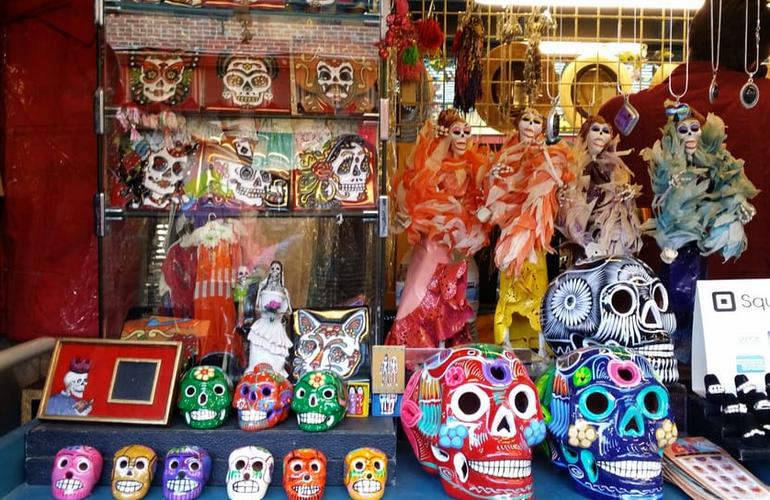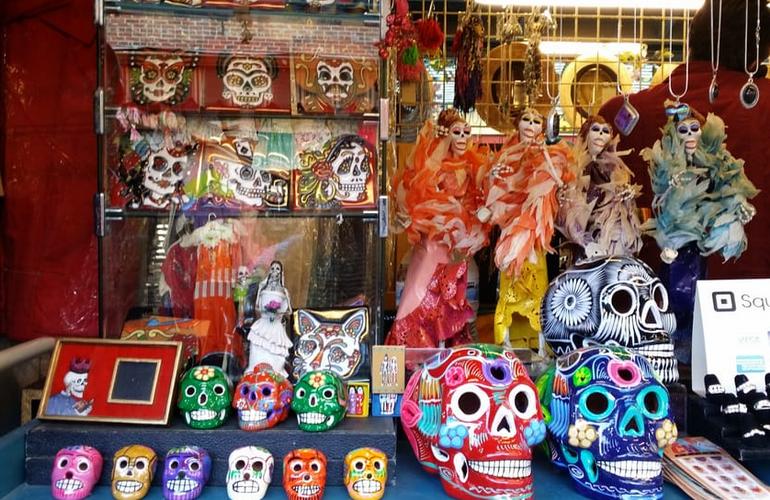 Alvera Street Restaurants
It's nearly impossible to stroll through the nooks and crannies of Olvera Street and not get hungry. This area is packed with restaurants, and casual cafes, including historic La Golondrina that continues to serve up chile Rellenos and mole poblano from the Roaring 20s.
Olvera Street attracts almost two million visitors per year, so there is never an "offseason." The best time to visit is early in the morning when you can appreciate this historic area of Los Angeles if you wait until the afternoon you are going to have to share Olvera Street with busloads of tourists.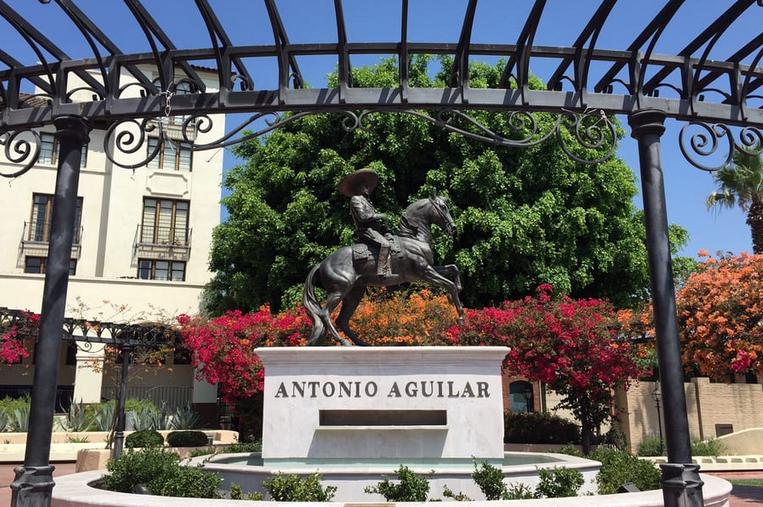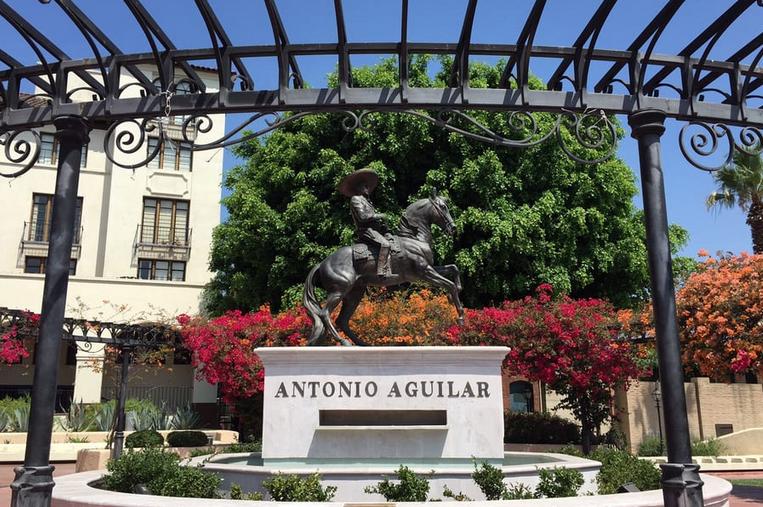 Alvera Street Parking
If you want to save on parking Chinatown which is only a couple of blocks away and parking is five dollars cheaper. Dining options are also more numerous in Chinatown. If you have your heart set on Mexican food, then La Placita Olvera is your best bet.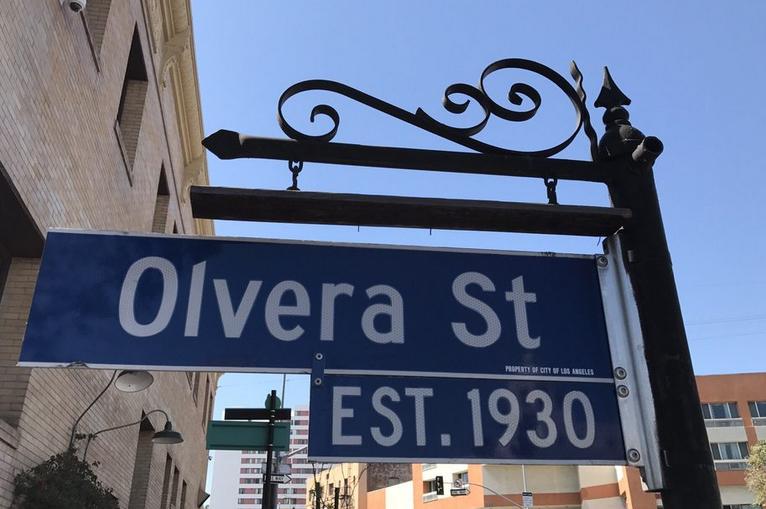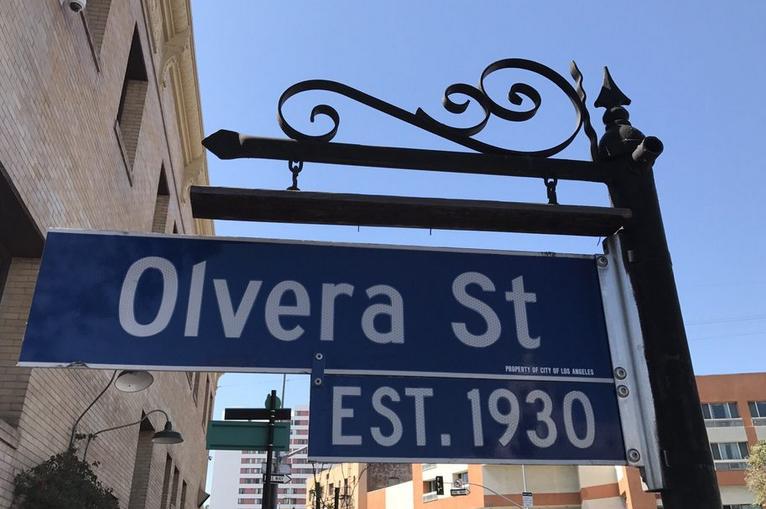 How To Get to Olvera Street
If you are ready to experience Olvera Street, it's easy to reach from anywhere in Los Angeles with a short drive. It is located at 845 N. Alameda Street Los Angeles, CA 90012.
Olvera Street is across the street from Union Station. Consider taking Amtrak or Metrolink and leaving your car at the nearest station to home. Olvera Street is generally open every day from 10 a.m. until 7 p.m.