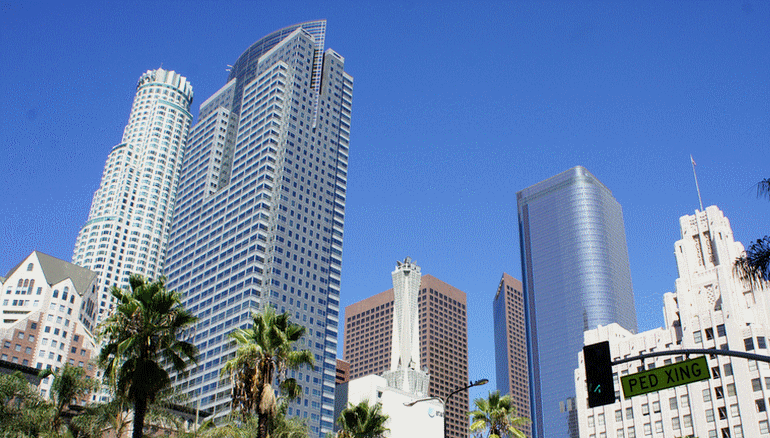 Downtown Los Angeles (DTLA) has long been a place of business, international trade, entertainment, culture, fashion, science, and sports, the country's second-largest city's renaissance has transformed downtown back into a bona fide LA destination. With numerous attractions and cultural sights, DTLA provides an abundance of activities to fulfill every desire you could imagine.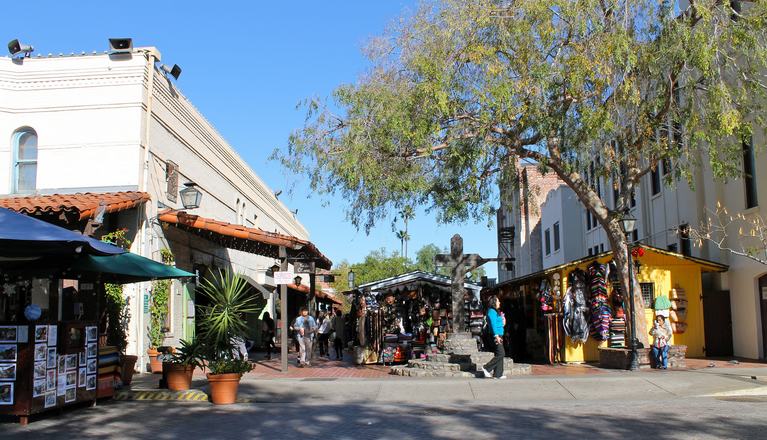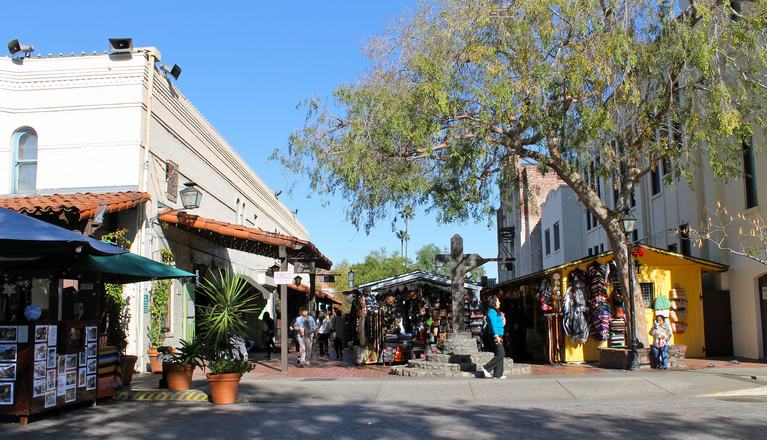 Olvera Street
For a family-friendly experience with less walking for the little ones, try Olvera Street with its many tastes and sounds of old Mexico. Olvera Street is just a short walk from Union Station, so it's possible to leave your car at home and visit Los Angeles's birthplace by train.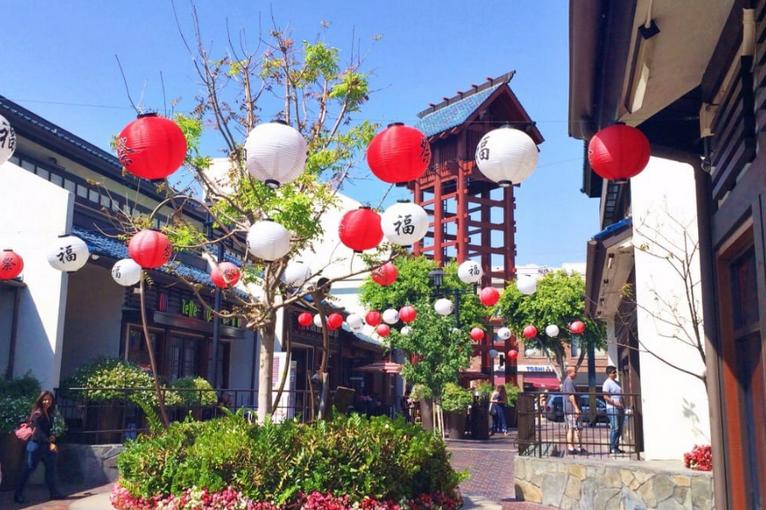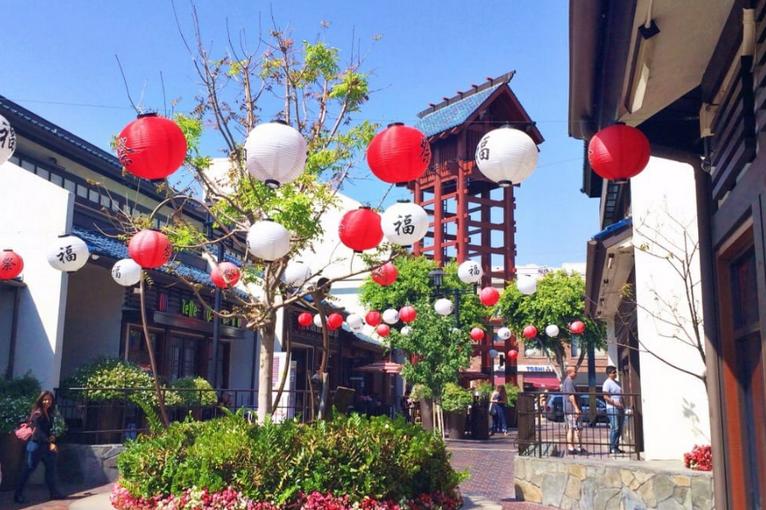 Little Tokyo is about one mile from Olvera Street and can be reached by bus, car, or Metro Gold Line. Attractions here include the Japanese American National Museum and Japanese Village, which is the heart of Little Tokyo, featuring unique shopping and dining options.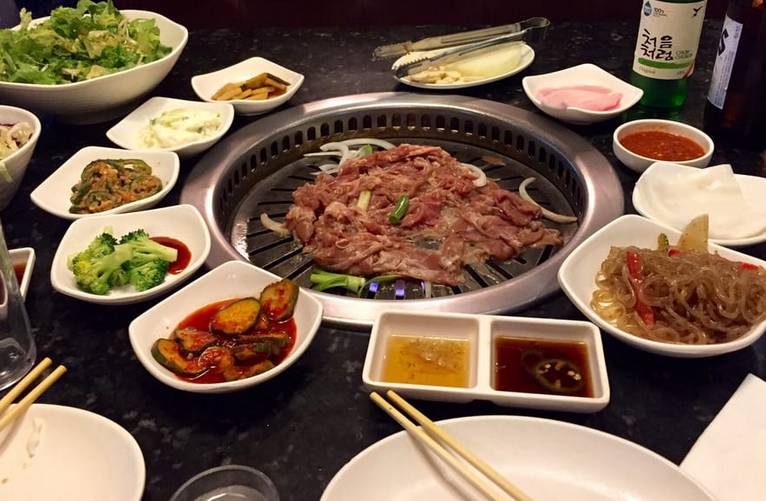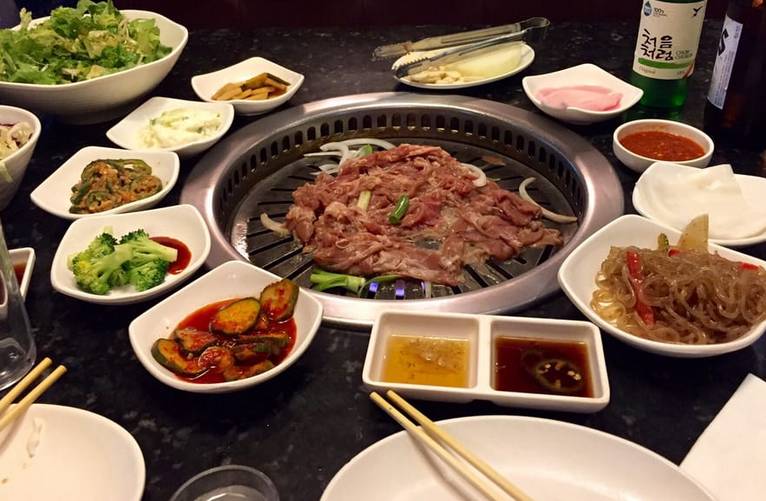 Located south of Hollywood and just west of Downtown, K-town is one of the most vibrant, diverse, and exciting neighborhoods in the city. Whether you're an adventurous eater looking to experience something entirely new, or you want really delicious, traditional, and fresh Asian cuisine, there are so many options to choose from!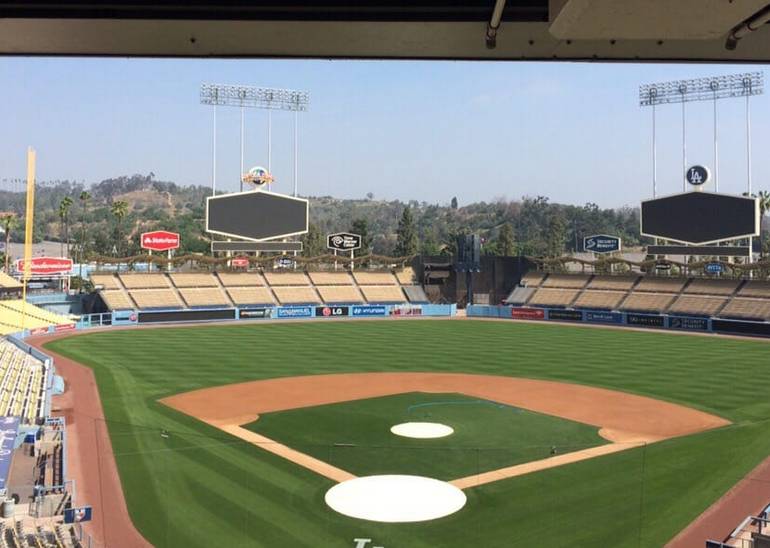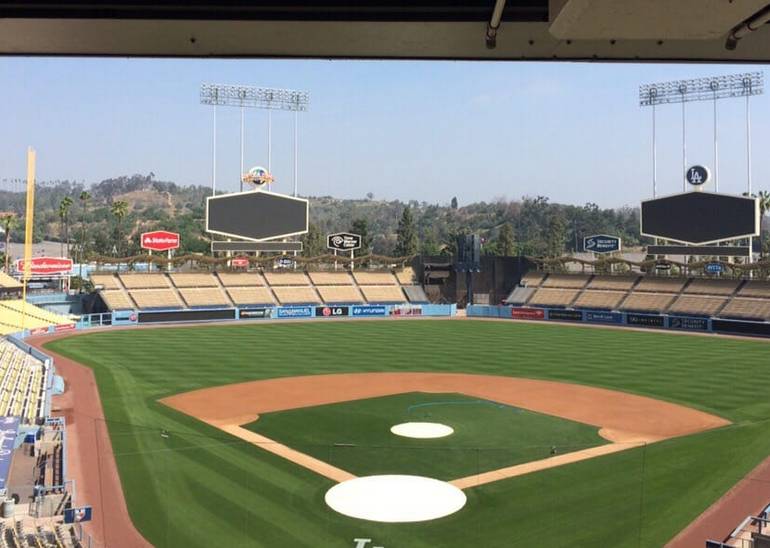 Dodger Stadium Tour
For a unique perspective on a celebrated venue, baseball fans won't want to miss out on a behind-the-scenes tour of the jewel of Chavez Ravine–Dodgers Stadium. Tours last 90-minutes, are very reasonably priced, and provide an on-field perspective that includes a visit to the Dodgers dugout and an exclusive look at the Dugout Club. Ballpark Tours.

Santee Alley in LA Fashion District
If you're not a sports junkie, a trip to L. A.'s renowned fashion district is worth a visit. While many of the business here is wholesale-related, Santee Alley has a little bit of everything you can imagine. Jewelry clothing, toys, food vendors, and electronics. Note: many items here are knock-offs and replicas, but it's still an interesting place to visit. Santee Alley is located between Santee Street and Maple Avenue in downtown Los Angeles.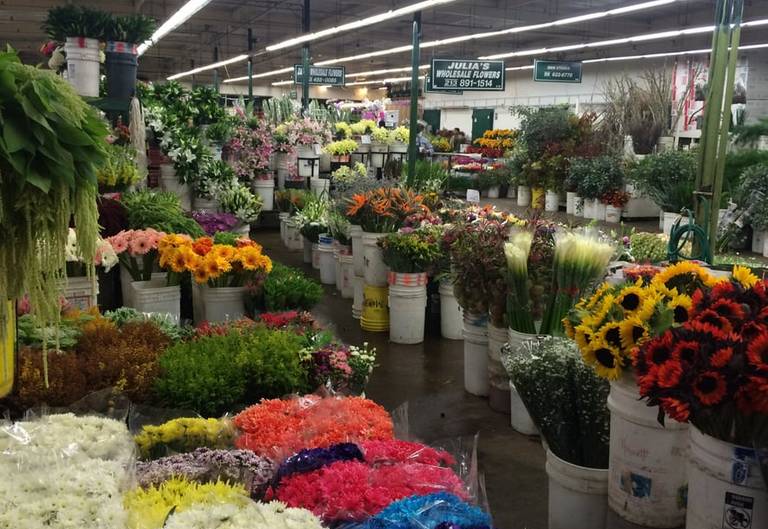 Los Angeles Flower District
The LA Flower District features the biggest flower market in the country. The two main vendors here are LA Flower Market ($2 admission) and the California Flower Mall (free). There are also numerous shops in the area that sell fresh flowers. The LA Flower District can be found along Wall Street, between 7th Street and 8th Street.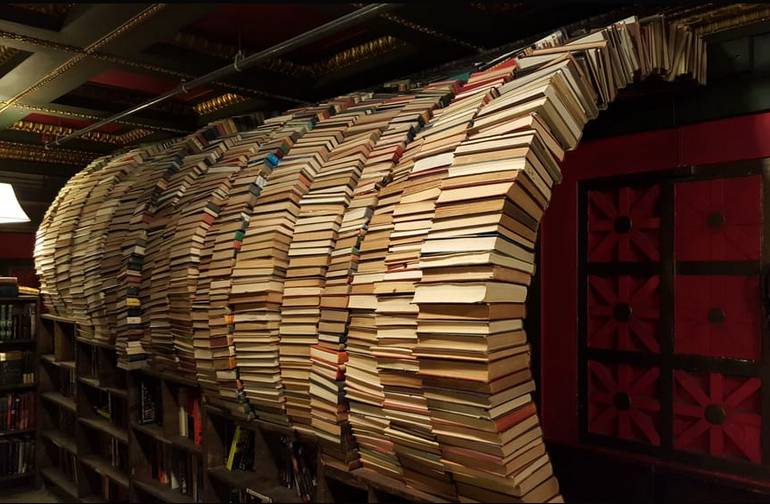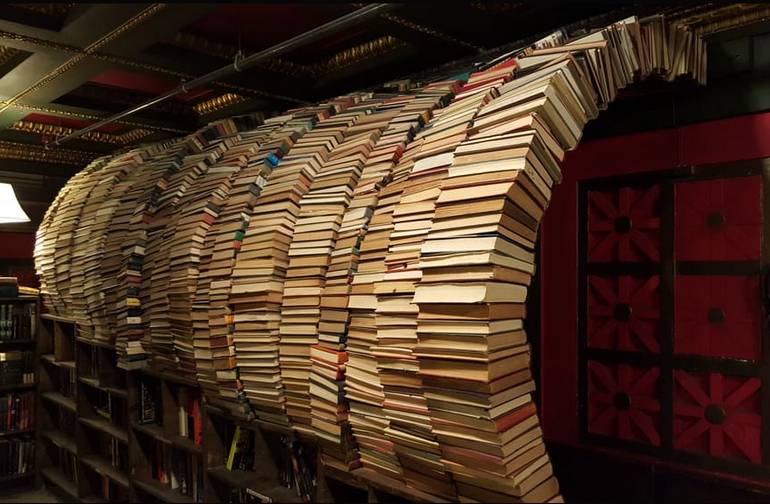 Located in downtown Los Angeles, the Last Bookstore is much more than a repository for old books and records. Srt galleries and studios that occupy the upstairs section of the store and many of the building's walls are covered with unique artworks.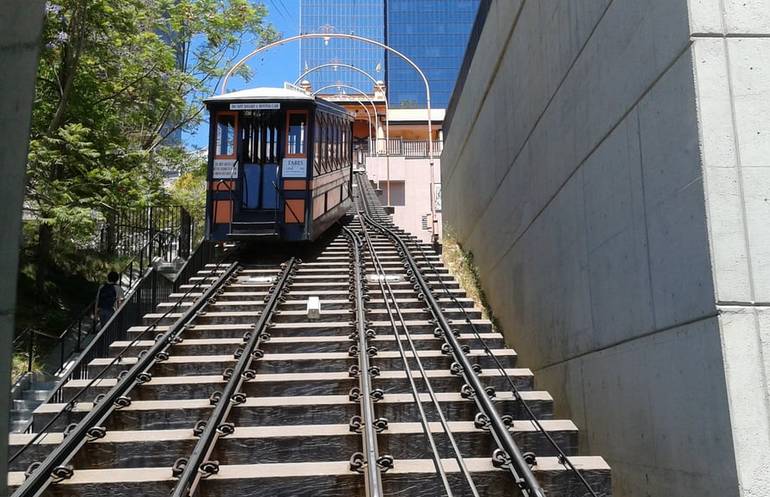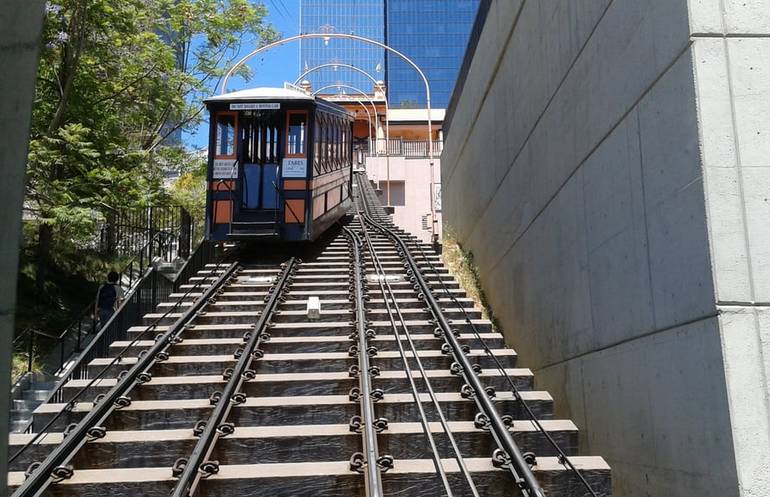 One of Los Angeles' most enduring landmarks was originally constructed in 1901 on the Southwest corner of Third and Hill Streets. Designed to carry passengers up and down the steep incline between downtown and Bunker Hill, then a fashionable residential district, it is the "shortest railroad in the world."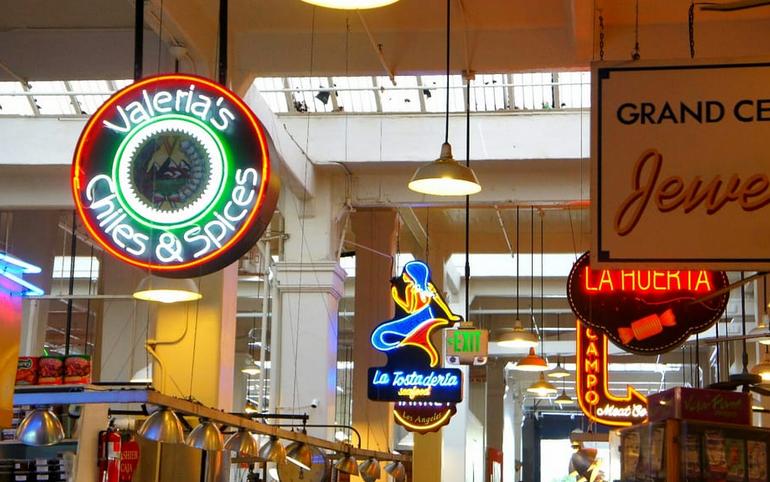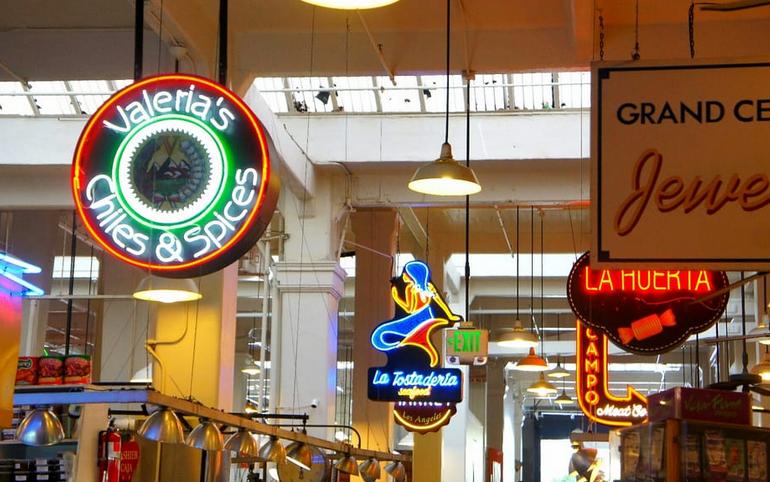 Grand Central Market is a wonderful place to enjoy lunch while exploring Los Angeles. Across the street from the market is historic Angels Flight, and the nearby Metro Red line station connects visitors to the rest of downtown LA. Grand Central Market 317 S. Broadway Los Angeles, CA 90013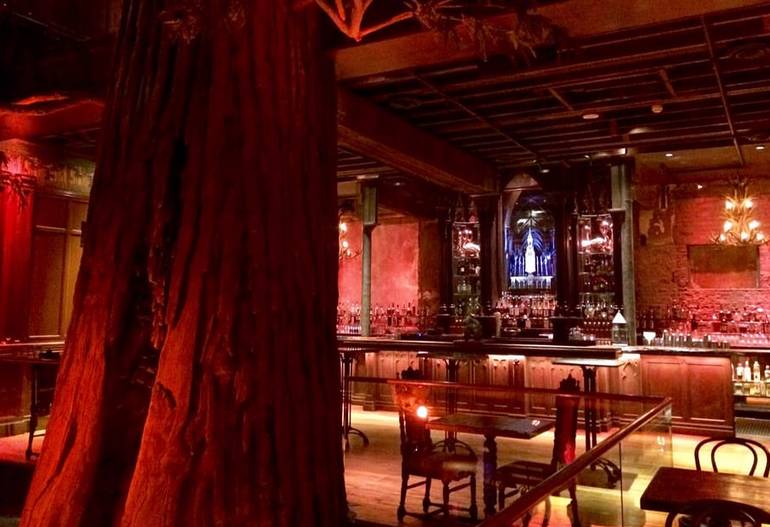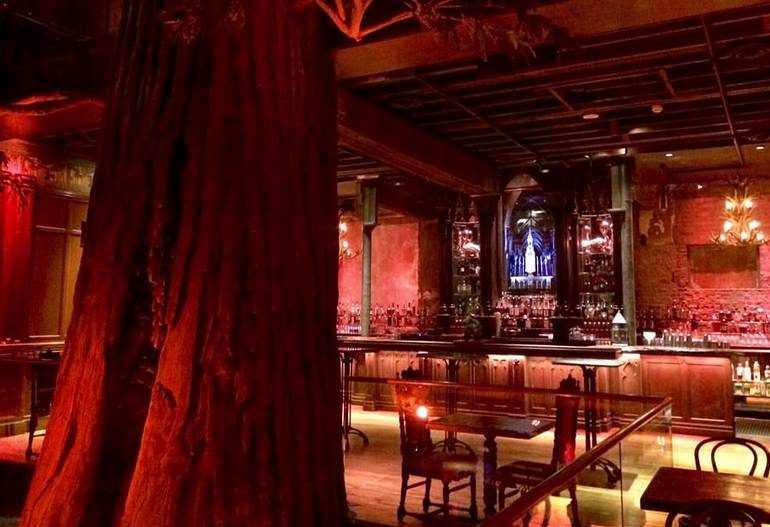 If you're looking to experience the Golden Age of Hollywood combined with all the excitement of Downtown LA's nightlife, Clifton's is the place for you. With five unique spaces, Clifton's truly has something for everyone.  Clifton's Address 648 S Broadway, Los Angeles, CA 90014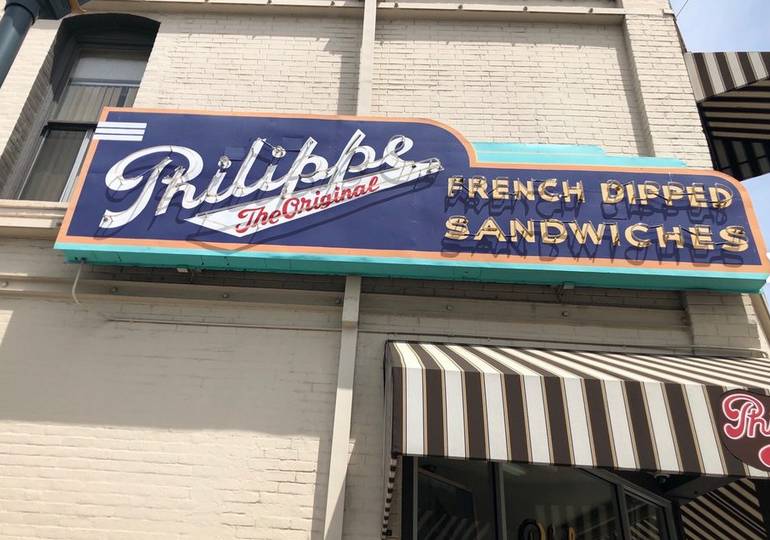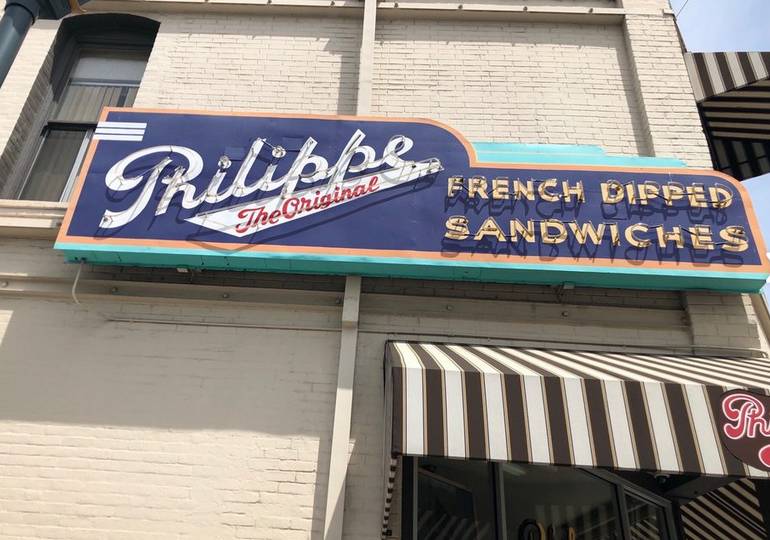 Philippe Original Beef Dipped Sandwich
Phillipe has been serving up beef sandwiches for over 100 years. The most popular item here is the original beef dipped sandwich (we recommend getting it double-dipped). You can also get pork, ham pastrami, lamb, and turkey dipped sandwiches, but nothing beats the beef dipped. Expect long lines, especially if a Dodger game is going on. Philippe is located at 1001 North Alameda, Los Angeles, CA 90012.
Downtown Los Angeles is easy to access from several of the main freeway arteries that intersect its borders, including Interstate 5. Plan on arriving early to avoid heavy traffic. To avoid crawling along at 5 mph on the freeway, consider taking Amtrak or Metrolink to Union Station. The use of Los Angeles Metro Rail from there. There is a metro rail station underneath Union Station.