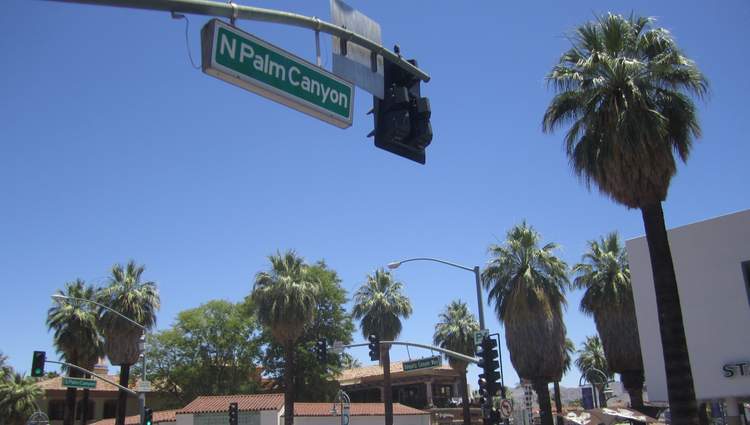 Many of the things to do in Palm Springs can be found in and around the downtown center and along famed Palm Canyon Drive, sometimes referred to as the "Rodeo Drive of the Desert".
Although known throughout the world as Hollywood's playground, you don't have to be famous or have deep your pockets to enjoy a day in this marvelous desert oasis. In fact, if you want a celebrity-style bash without forking out cash, check out these ways to enjoy Palm Springs absolutely free or for very little money.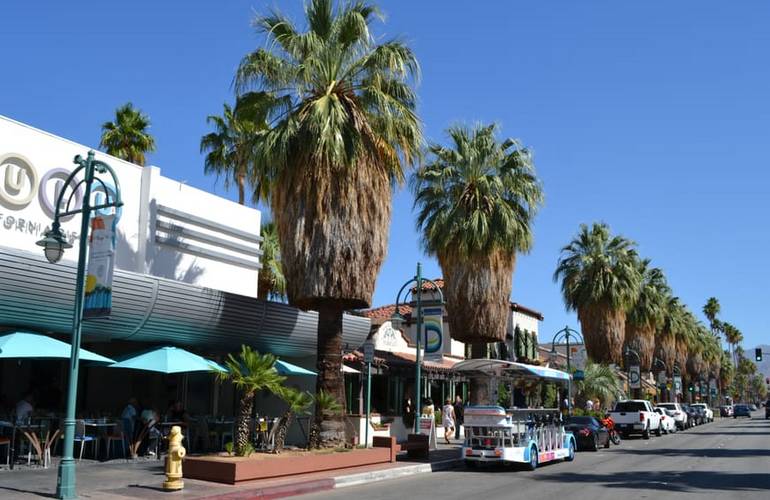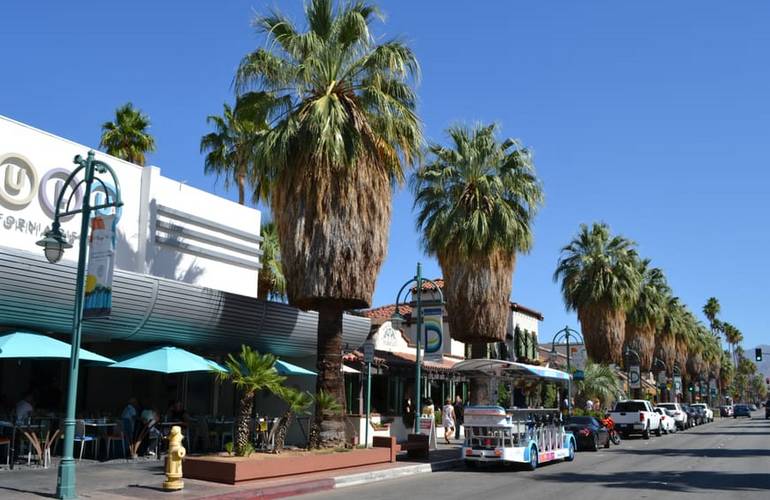 Few things in this country can rival the enjoyment, the relaxation, and the sheer beauty of a Palm Springs getaway. And since Palm Springs enjoys an average of 350 days of sunlight annually, it makes our first activity doable year-round.
With miles of well-marked and maintained routes throughout the historic neighborhoods and downtown, one way to enjoy the scenery while soaking up some warm California sun is by taking a bicycle tour.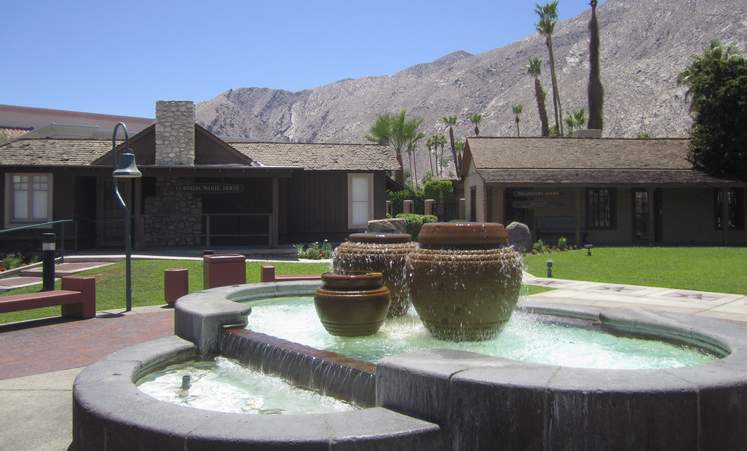 Visitors can rent bicycles along Palm Canyon, and there are a few different types of tours to choose from as well, including one that will take you on a journey through the largest concentration of mid-century modern architecture. Maps can be picked up from the Visitors Center at 2901 N. Palm Canyon Drive.

Agua Caliente Cultural Museum
If you are more in the mood for earlier architecture, you can feel the spirit of the Native American culture and get a glimpse into the lives of the ancient Cahuilla Indians at downtown's Agua Caliente Cultural Museum. 219 S Palm Canyon Dr, Palm Springs, CA 92262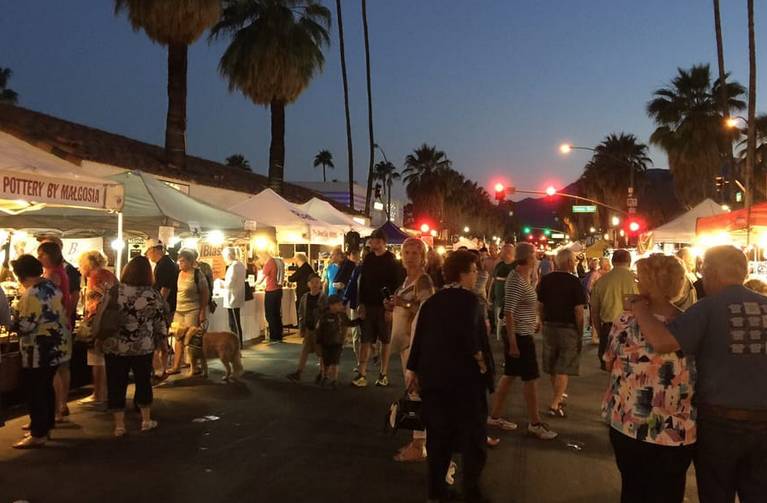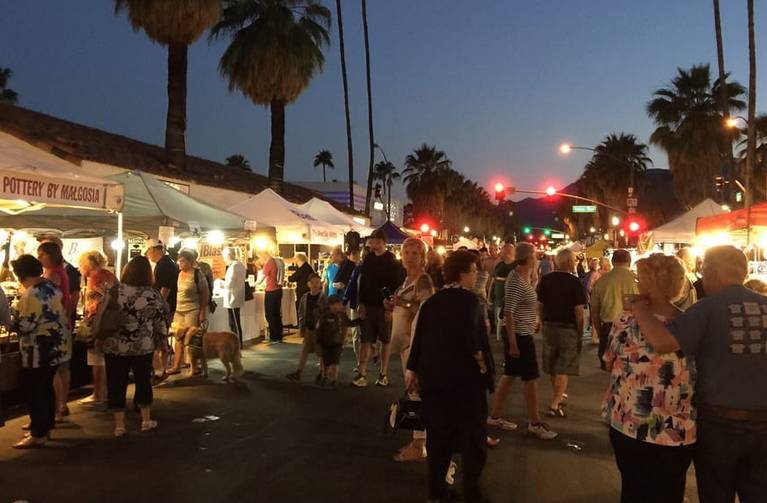 Village Fest Palm Canyon Drive
Still, for more a more modern art experience, nearby and right on Palm Canyon Drive is the Village Gallery Walk where artists and admirers can spend the afternoon gallery hopping and enjoying fine art, sculptures, and unique boutiques.
Scattered among these petite galleries are a myriad of consignment stores, home furnishing shops, and charming fashion boutiques. All sure to capture the attention of even the most fervent shopper.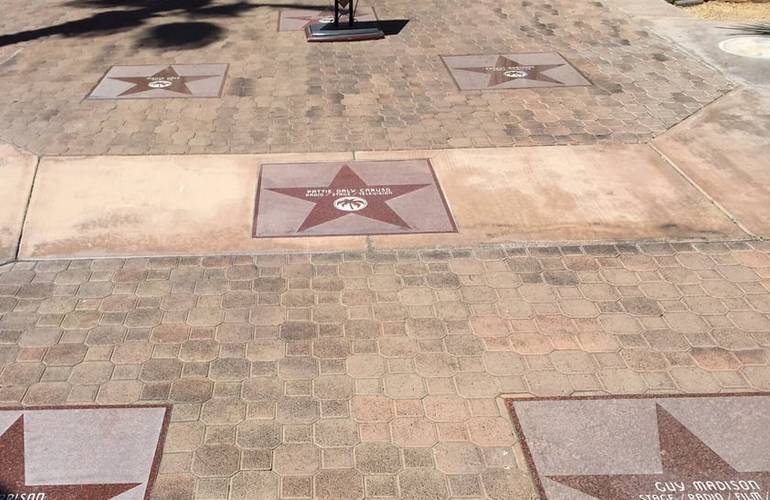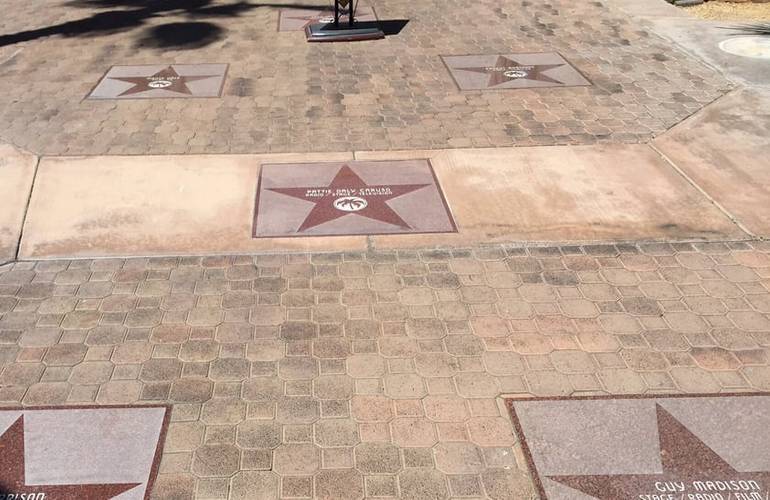 Downtown Palm Springs Walk of Stars
But as your strolling along, don't forget to look down, you could be walking on Bob Hope or Sonny Bono. That's right. Palm Springs has its own "Walk of Stars," 329 to be exact on the sidewalks of downtown Palm Canyon Drive. Who says you need to go to Hollywood?
That's right. Palm Springs has its own "Walk of Stars," 329 to be exact on the sidewalks of downtown Palm Canyon Drive. Who says you need to go to Hollywood?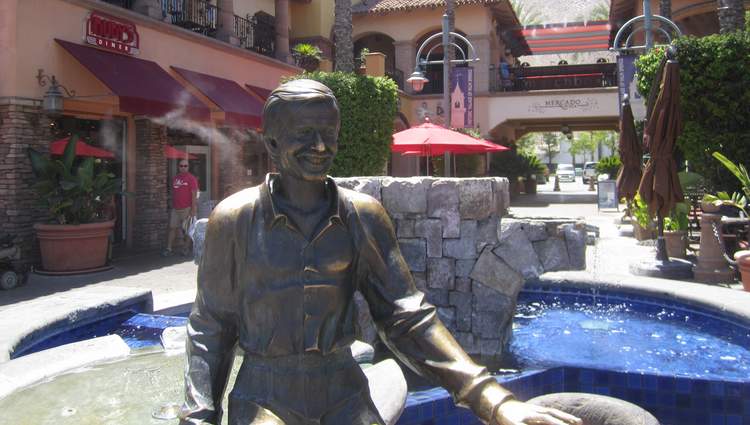 Of course, if you would rather see some actual stars, you can do that as well at night. As a walk down Palm Canyon Drive after dark provides millions of stars you'll never see in the big city.
With the night, also comes the nightlife, and there are so many places in the area where you can listen to some live music, enjoy a cocktail, or succulent dinner. there is a huge selection to choose from along Palm Canyon Drive.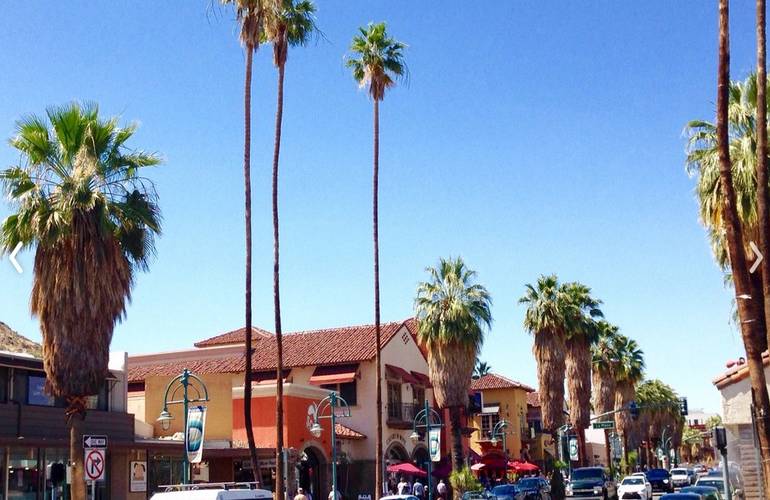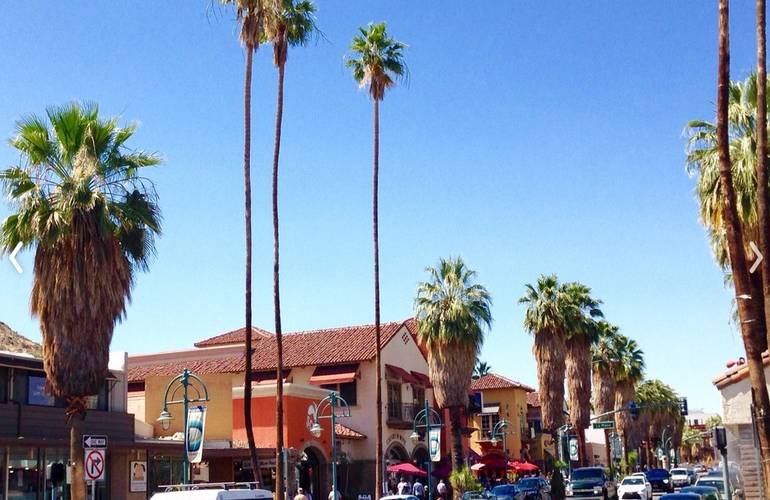 As you can see, there is so much to do that, in fact, you'll probably wonder if you can fit all of this in your schedule in just a day's time. If not, there are plenty of affordable accommodations. Palm Canyon Drive is located in the heart of Palm Springs and is about 110 miles east of downtown Los Angeles just south of Interstate 10. From Orange County, you can reach Palm Spring in about 90 minutes, traffic willing.