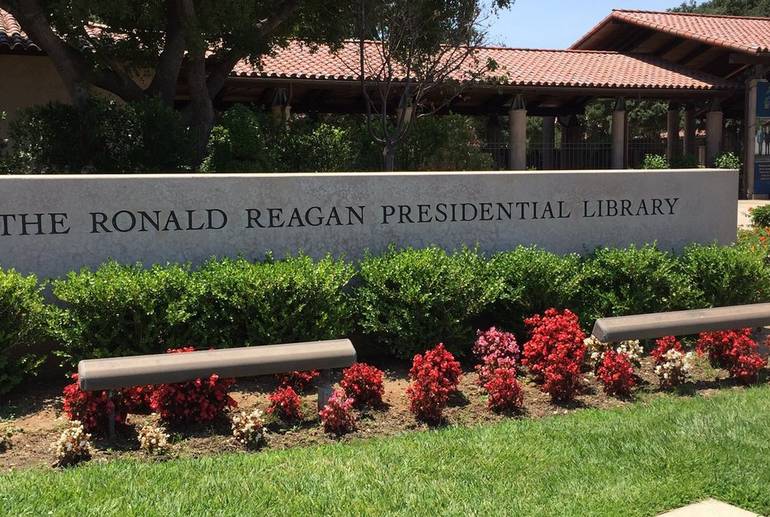 Reagan Presidential Library and Center for Public Affairs is located just off the 118 freeway in Simi Valley California. The library is the final resting place of Ronald Reagan, our 40th president. Situated on a hilltop, the grounds provide a bird's eye view of the area.
The layout is a re-creation of the White House Lawn. Grabbing your attention immediately is a section of the Berlin Wall and an F-14 Tomcat. Construction on the library started in 1988 and was dedicated on November 4, 1991.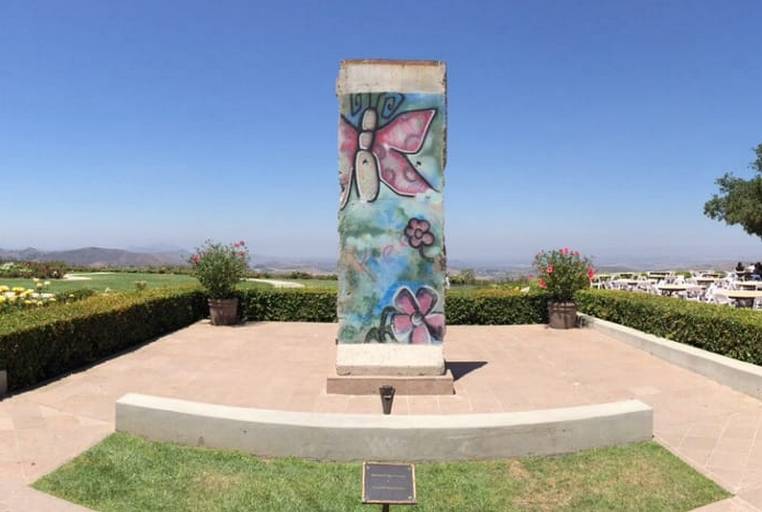 The dedication set a precedent as it was the first time in history that five US presidents gathered in one place. In attendance were Richard Nixon, Jimmy Carter, Gerald Ford, George H. W. Bush, and of course Ronald Reagan himself.
The group was accompanied by six First Ladies including Lady Bird Johnson, Pat Nixon, Betty Ford, Rosalynn Carter, Nancy Reagan, and Barbara Bush. The Reagan Center is the largest of the presidential libraries, with over 153,000 square feet and another 90,000-foot building housing Air Force One.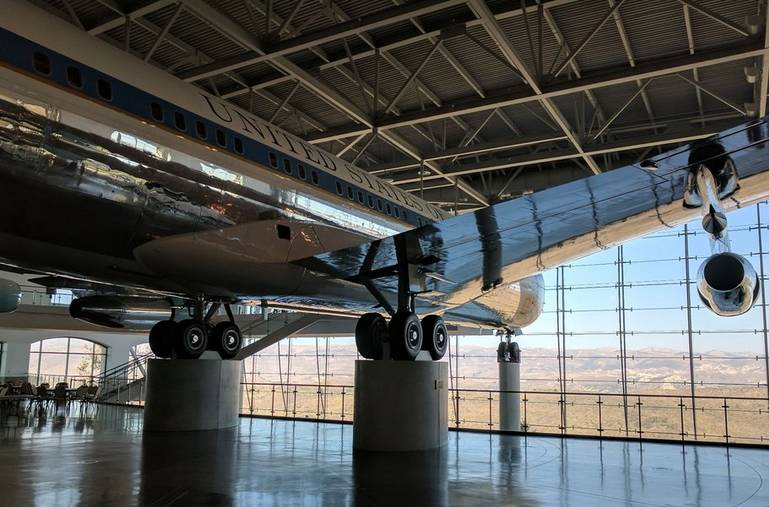 The library was built entirely with private donations, and costs of construction are estimated at $60 million. Each year, over 300,000 visitors come to view the archives, and ranks consistently as one of the most visited libraries.
Visitors will start their tour with an exhibit that begins with Reagan's childhood in Dixon, Illinois and continuing a timeline through his film career and military service, his marriage to Nancy Davis Reagan, and onto his brilliant political career.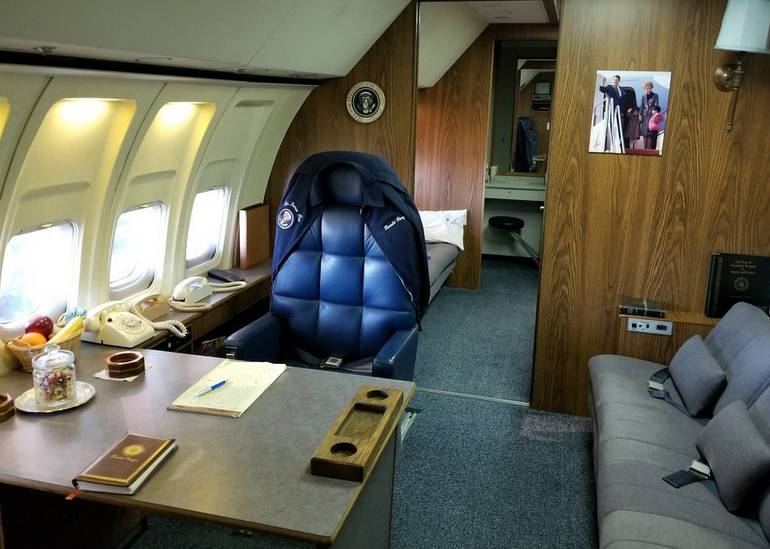 The montage "Citizen Governor" is a gallery offering footage of 1964 "A Time for Choosing" speech during his years as governor. On display is the 1965 Ford Mustang used during his first gubernatorial campaign, and the desk he used as governor.
News footage of the assassination attempt on Reagan by John Hinckley in 1981 is available, the 1980 and 1984 presidential campaigns are also highlighted, and his inauguration suit and a table from the White House Situation Room are available to view. Information about the proposed Strategic Defense Initiative and "Star Wars" help us to understand the tensions our leader faced head-on while bringing down the Soviet Union and ending the Cold War.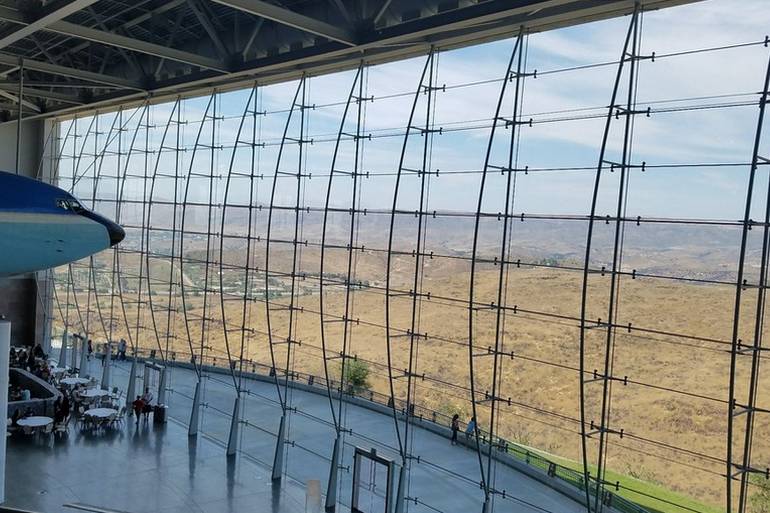 One of the most interesting displays is a full-scale replica of the Oval Office, giving an average American a chance to step into the office of the world's leader for a moment. Other offerings focus on Reagan's ranch, the presidential retreat at Camp David, and his beloved First Lady Nancy Reagan, who stood by his side until his passing.
A 90,000-square-foot hangar serves is home to the Boeing 707 aircraft known as Air Force One. This particular model has served its duty for six other presidents from 1973–2001, including Richard Nixon during his second term, Gerald Ford, Jimmy Carter, George H.W. Bush, Bill Clinton, and George W. Bush before its retirement from service.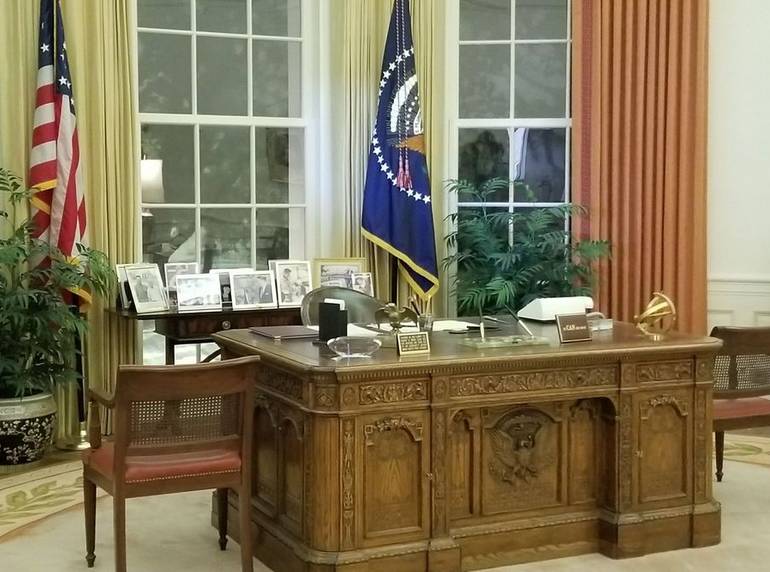 Boeing disassembled the plane and transported it to the library in pieces as part of an initiative called "Operation Homeward Bound". When construction of the pavilion was completed, the plane was reassembled and restored to museum quality, then placed on 25-foot pedestals. It was presented for dedication on October 24, 2005.
Also housed within the hangar are the 1984 presidential parade limousine, a 1982 Los Angeles Police Department police car and two 1980s police motorcycles, and a 1986 Secret Service vehicle. One of the most interesting displays you will ever see is the original O'Farrell's pub from the Republic of Ireland where President and Mrs. Reagan visited in June 1984. A whole pub is on display!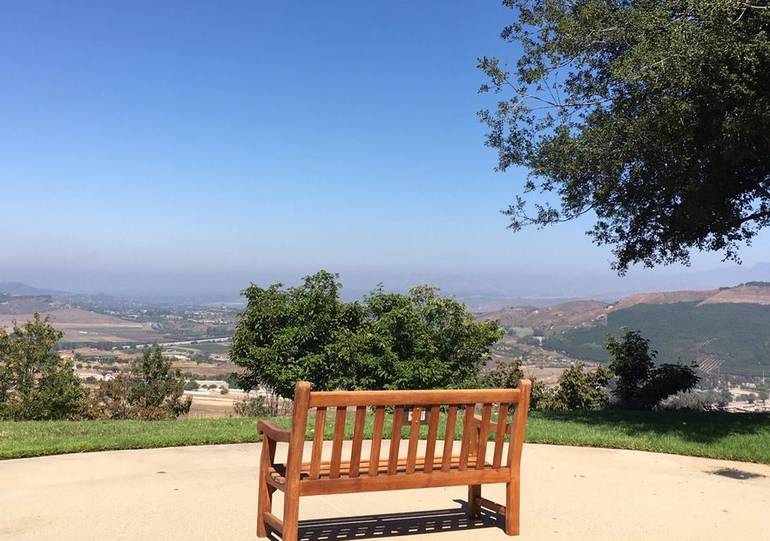 Regardless of political views, the Ronald Reagan Presidential Library and Center for Public Affairs is a must see. It offers a fascinating look into the life of a president and the amazing responsibilities of the position. There is enough fun stuff to keep the kids entertained while parents enjoy the more thought-provoking items.
The museum is open 9-5 seven days a week except for major holidays. Ronald Reagan Presidential Library 40 Presidential Drive, Simi Valley, California 93065 Phone: 800-410-8354.
Richard Nixon Library Yorba Linda – Reagan Ranch Center Santa Barbara