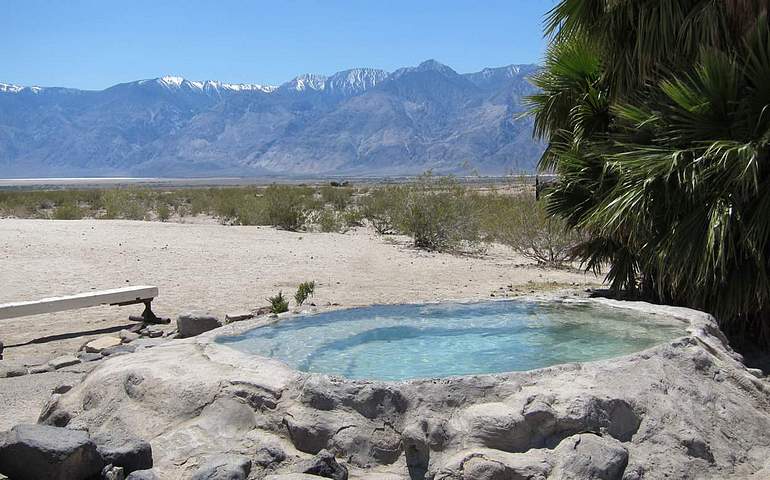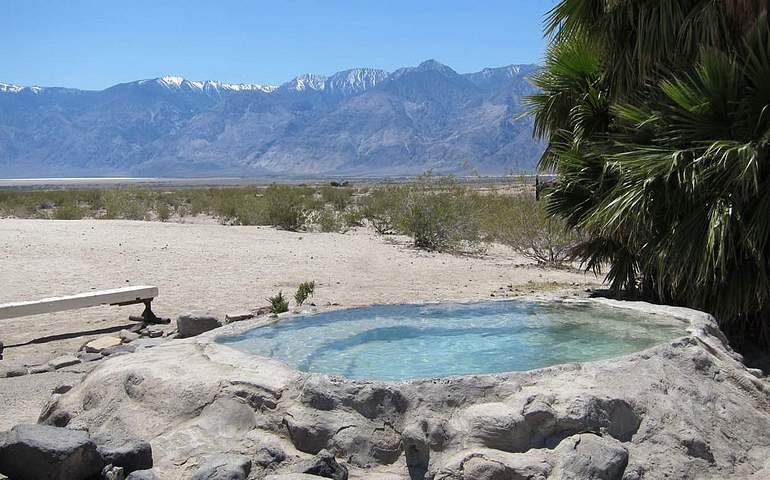 Saline Valley Hot Springs may be a little rough to get to but well worth the effort for those that love to dip in hot mineral water pools. Saline Valley Hot Springs is "managed" by a group of volunteers who have constructed and maintained the hot springs for many years.
In 1994 Saline Valley and the hot spring became part of  Death Valley National Park. No further development is allowed at the Warm Springs, and there has even been some talk of returning the area to its natural state. Due to the remote location of Saline Valley, Hot Springs has remained "as is."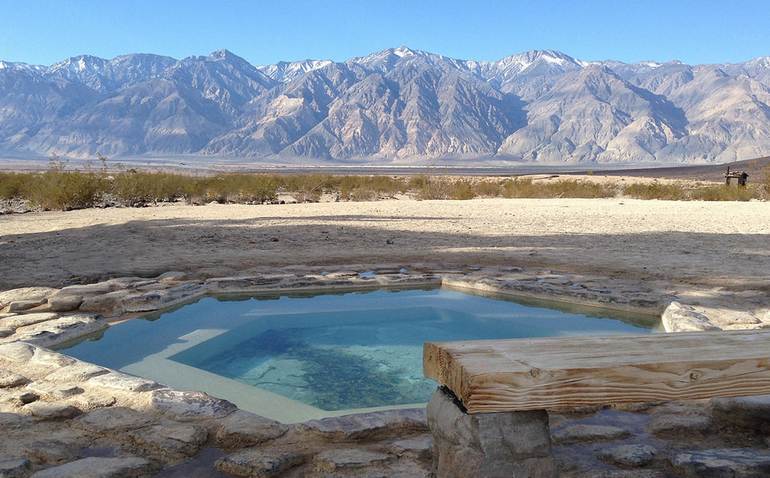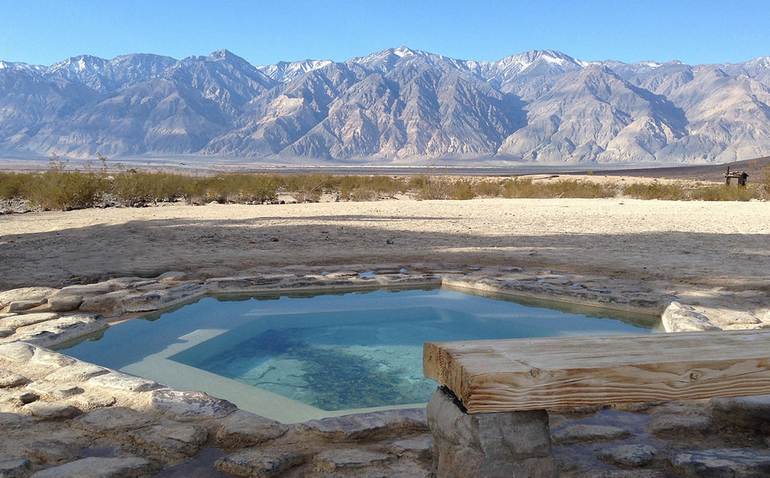 There are three hot springs areas at Warm Spring. Lower Spring and Palm Spring hot springs are developed with rock pools and showers. Upper hot springs two miles from Palm Spring (middle) are undeveloped.
Camping is allowed for up to 30 days. Most visitors stay at least one or two nights. Saline Valley has a large population of wild burros and even larger populations of coyotes. Please do not leave any food out where they can get to it, or they will. Burros eat just about anything, and the coyotes like to steal things.
There is no camping fee at Warm Springs. A community fire is at the lower springs; bring along some firewood if you plan on joining.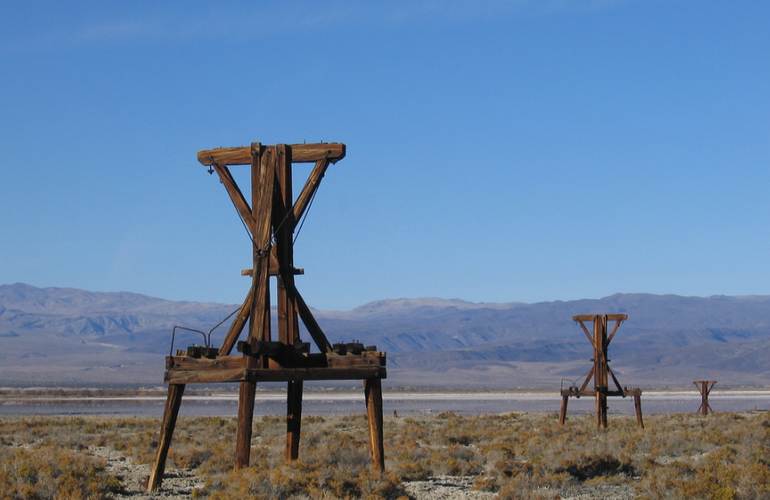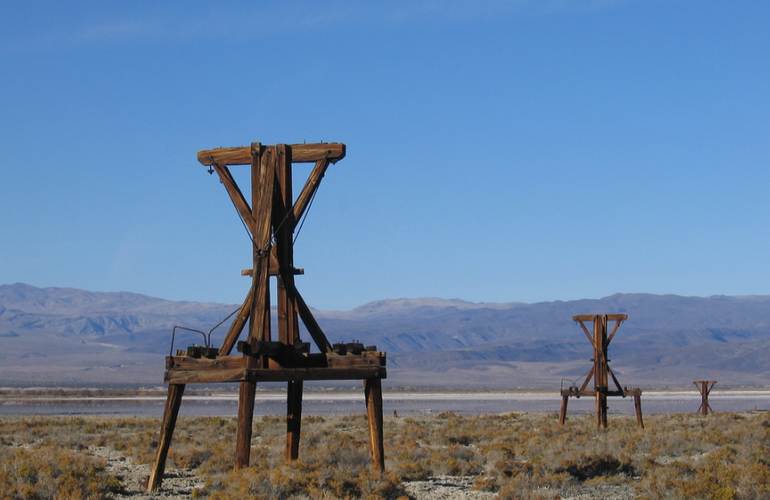 Saline Valley History
Saline Valley has been inhabited for thousands of years. Petroglyphs can be found throughout the valley.  Native Americans lived here until the early 1900s.
Borax was mined from the salt marsh from 1874 to 1895. Some of the mine pits can still be seen near the dry lake bed.  Salt was also mined here. An aerial tram was built in 1911 to carry the salt over the Inyo Mountains to Keeler in the Owens Valley. The remains of the tram can still be seen today in the Saline Valley.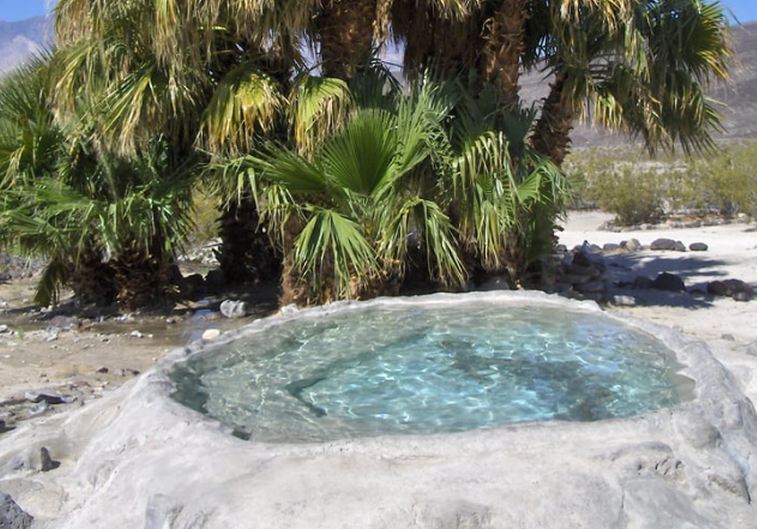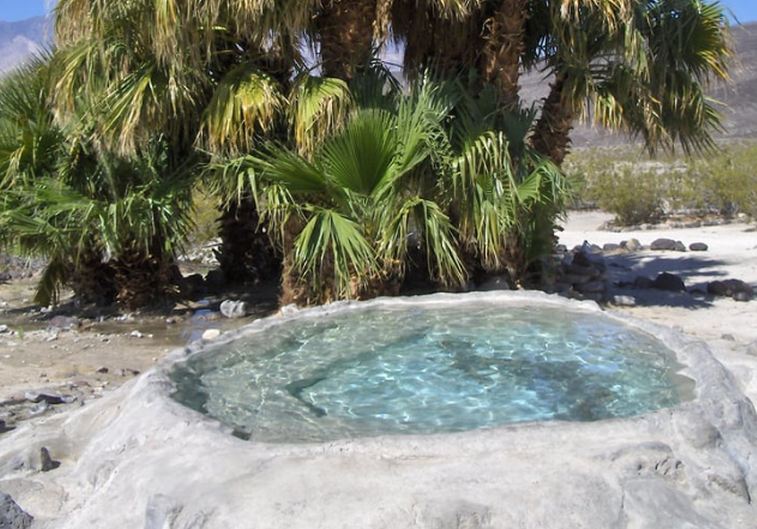 During the sixties, the hot springs were a popular hippie hangout.  Charles Manson frequented the Saline Valley Hot spring before his capture in 1969 at nearby Panamint Valley. He was obsessed with the springs, one of which he believed might be "The Hole," a bottomless pit leading to an underworld paradise.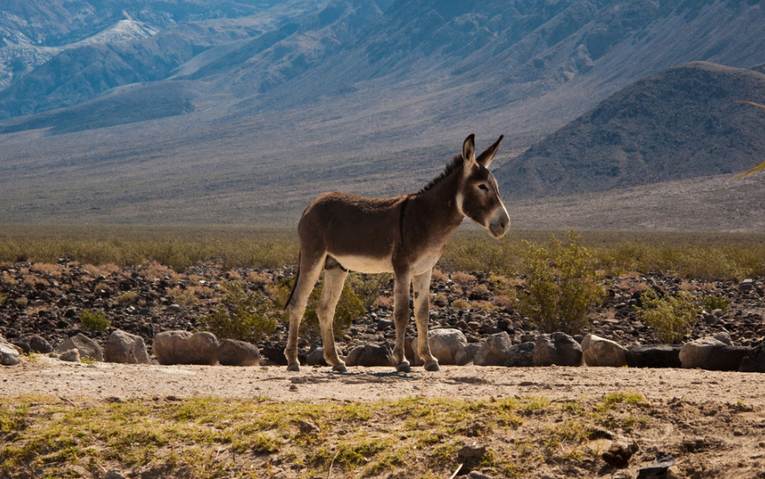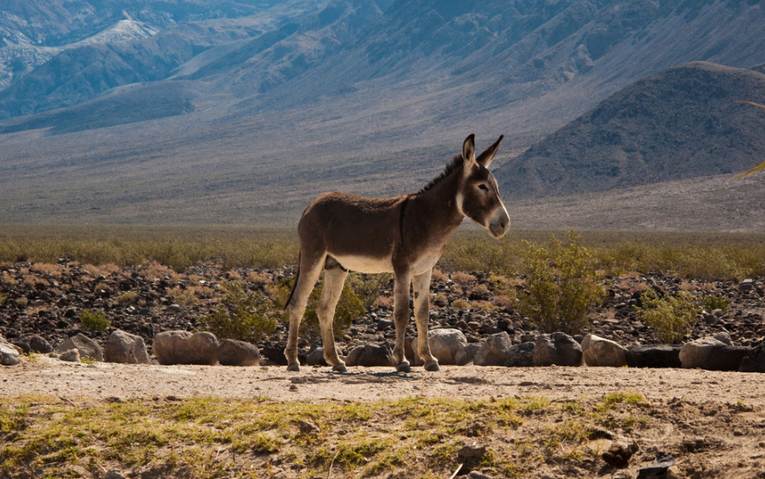 Warm Springs Rules
Saline Valley Hot Springs are clothing optional.
The pools are cleaned regularly, so keep them that way. Wash you enter any of the pools.
Pick up your trash, don't break bottles, just common sense stuff no one should have to tell you.
Don't take pictures of naked people.
Saline Valley Hot Springs is in a National Park. The pools are on public property and can be used by anyone.
Follow a few simple rules, and everyone can enjoy this place.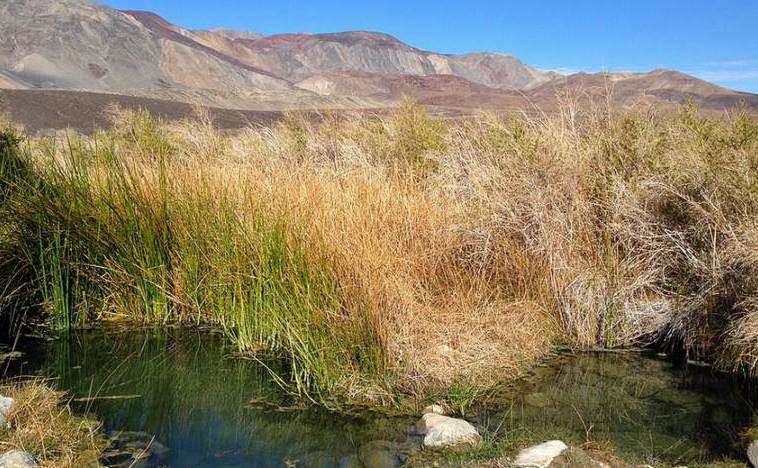 Saline Valley Hot Springs Directions
Saline Valley is the Northwest corner of Death Valley, National Park.
The most popular way to the hot springs is via the north pass route. The northern pass is higher, but the road is usually better and shorter than South Pass. "Road Closed" signs may be posted, but most folks drive around them. Check road conditions before taking this trip.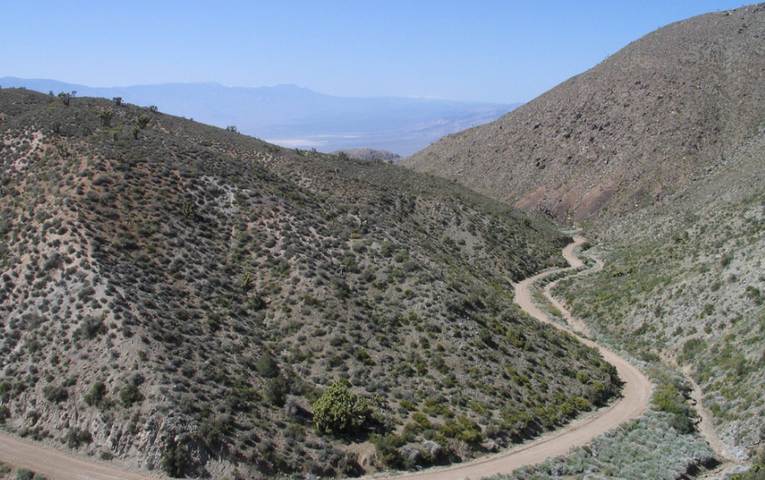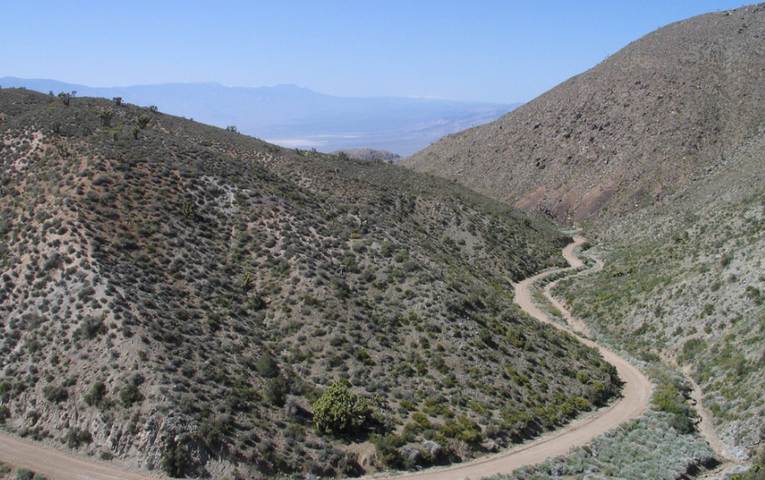 North Pass Directions Saline Valley Hot Springs from Big Pine in the Owens Valley. Take Highway 168  towards Death Valley for 3 miles. Turn Right onto Death Valley Road. In 14 miles, you will reach Woucoba Saline Valley Road. The road passes through Marble Canyon before entering the Saline Valley. From here, it is about a ten downhill grade to the bottom of Saline Valley. About 60 miles, most of it over dirt roads. 3 hours.
South Pass Directions Highway 190 to Saline Valley Road. Turn off is mid-way between the intersection of Highway 136 -190 and Panamint Springs Resort. The road is posted closed even when open. Saline Valley Road takes you up to the top of South Pass (6100 feet.) Turn left at the summit and descend into the Saline Valley. This route is about 50 miles from Highway 190.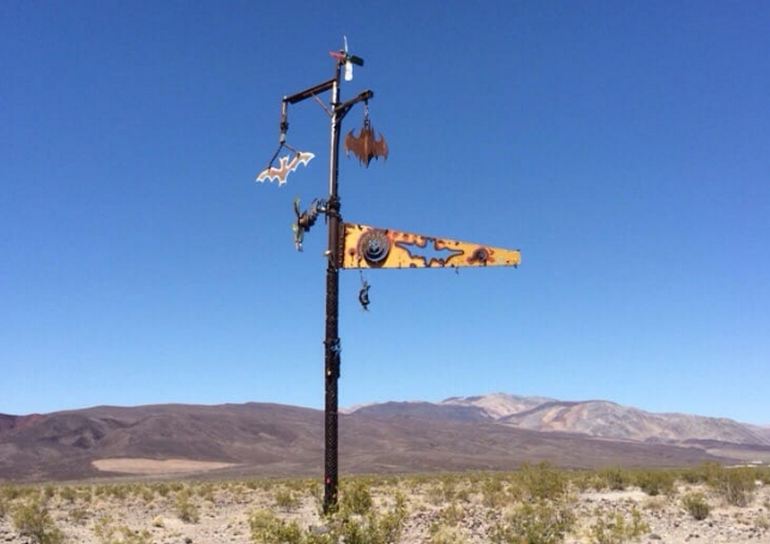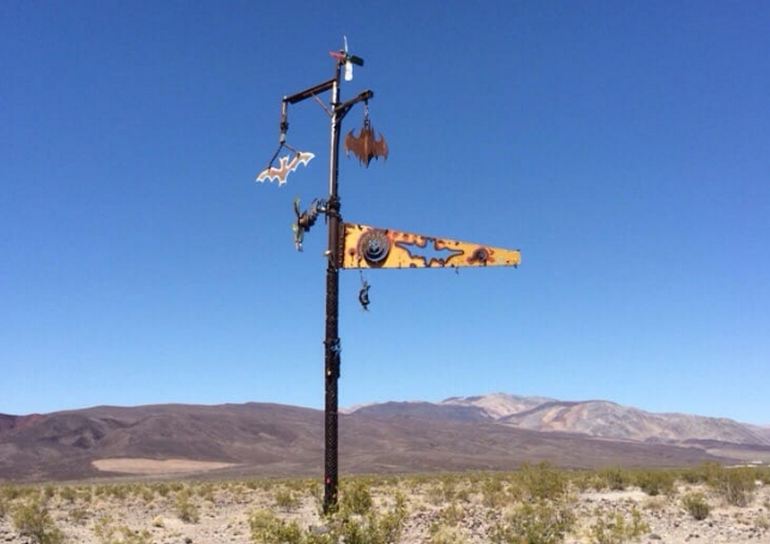 The cutoff road to Saline Valley Hot Springs from Saline Valley Road is well used but not marked. From here, it is about six miles to the warm springs area of Saline Valley.
4WD routes to Saline Valley Hot Springs:  Steele Pass & Lippincott Road.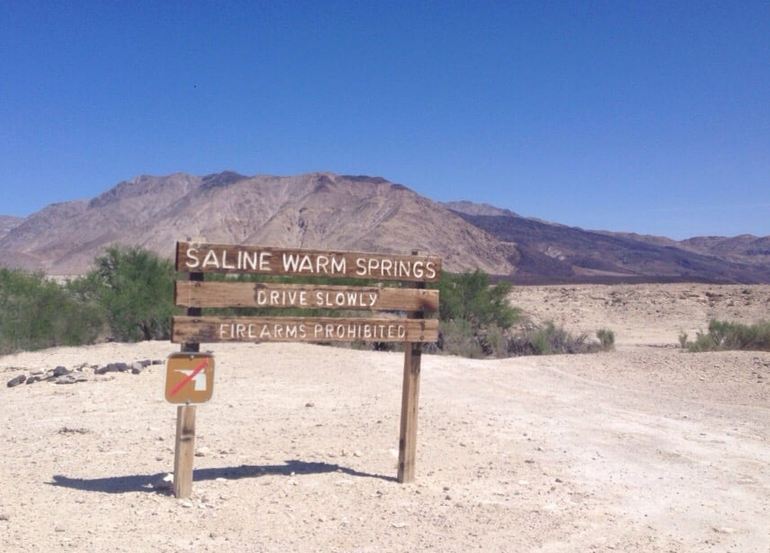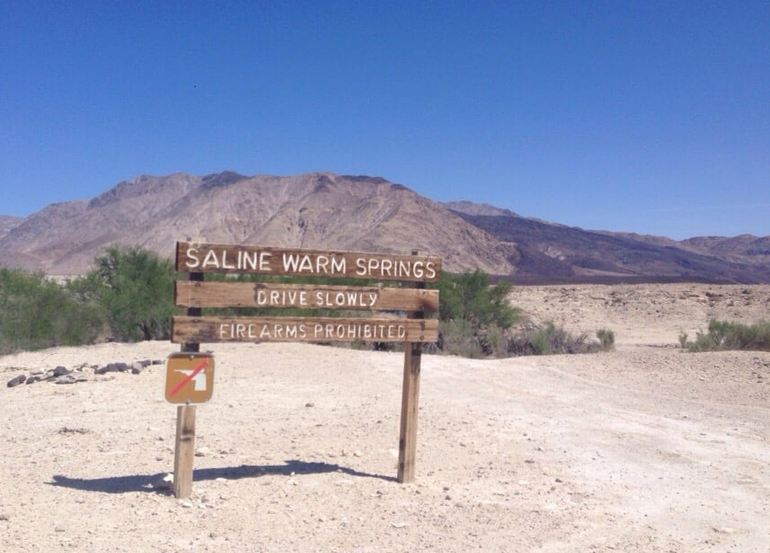 There are no services, no paved roads, and, for the most part, no cell phone connection. 4WD or a high clearance vehicle is recommended; however, many make this trip in 2wd cars. Preparedness is key to a safe journey to Saline Hot Springs. Camp at least one night. Travel with a group if possible—National Park Website.