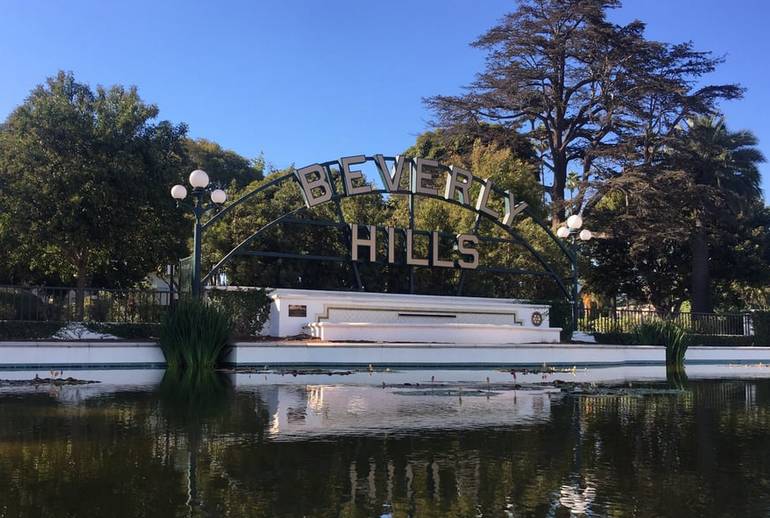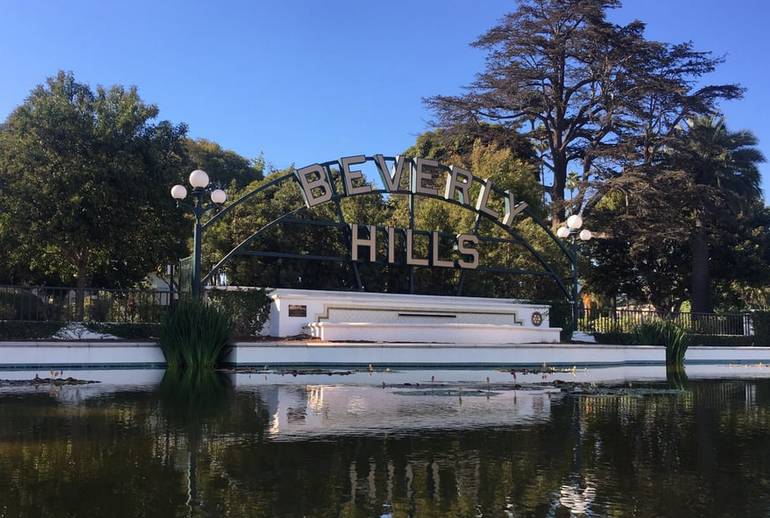 Although most of Californians cannot afford many of the items that sparkle from the windows of the posh stores that line Rodeo Drive, a day trip to Beverly Hills will give you a chance to experience how the other half lives.
The Spanish cobblestone streets of Rodeo Drive is as synonymous to Beverly Hills as peanut butter is to jelly. You won't find PB& J sandwiches on any menu in one of the many stylish, gourmet bistros that are nestled among the upscale boutiques and haute couture fashion stores.
Here shoppers will burst with delight, then envy of the some of the world's most sought-after commodities from Valentino, Fendi, Gucci, Prada, Yves Saint Laurent, and Armani.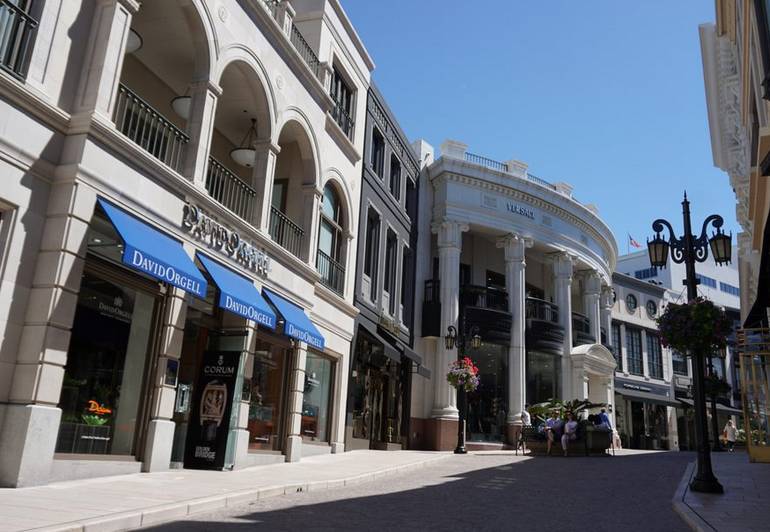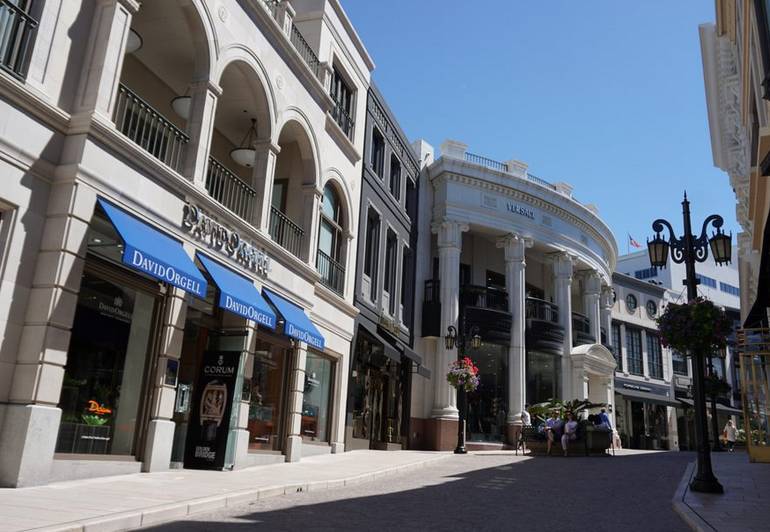 Window Shopping Rodeo Drive
You may want to leave that credit card at home, as many leave spending big bucks for the sheer experience of shopping on the Drive. So with bags in hand, what's a day spent shopping like without a happy ending? With plenty of spas in the area, your mind and body are sure to love you, so indulge. You'll leave feeling like a movie star.
Speaking of which, many visitors swarm to the area anticipating bumping into some of the Hills elite. Nevertheless, you may want to plan your trip during the week, as most of Hollywood's socialites avoid the commoners on weekends. If you absolutely must visit during the weekend, one of the better ways to track down some of Hollywood's well-known is via one of the many Hollywood movie star tours.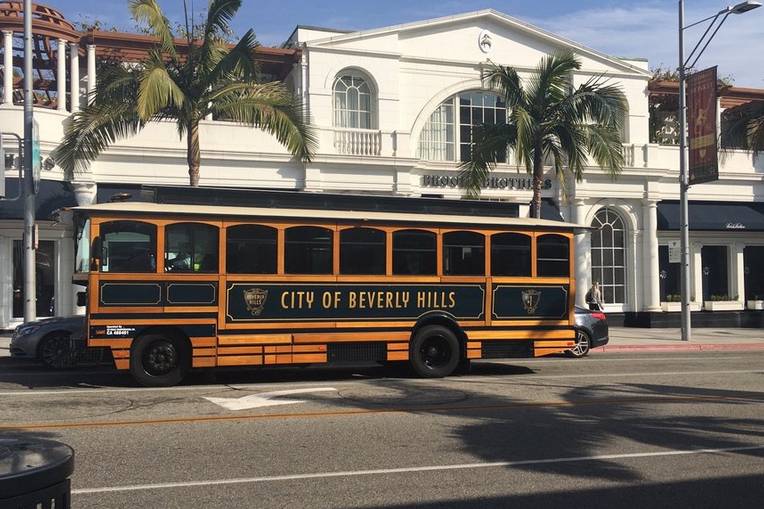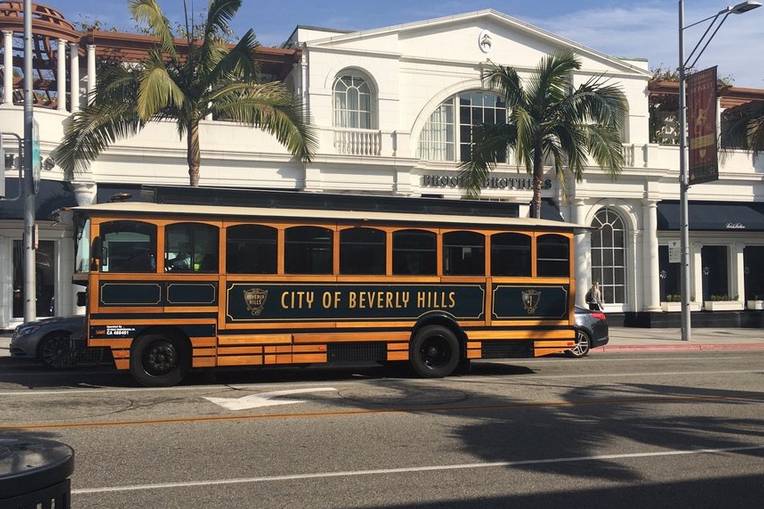 Beverly Hills Trolley
The Beverly Hills trolley can be picked up near Rodeo Drive and is free. you can ride around town visiting all the Beverly Hills highlights including the Beverly Hills Hotel.Of course, trying to sneak up on unsuspecting stars in a trolley, bus, or some unusual vehicle with the top half removed, supposedly for a better view of the stars, maybe like spotting the Loch Ness Monster or Bigfoot.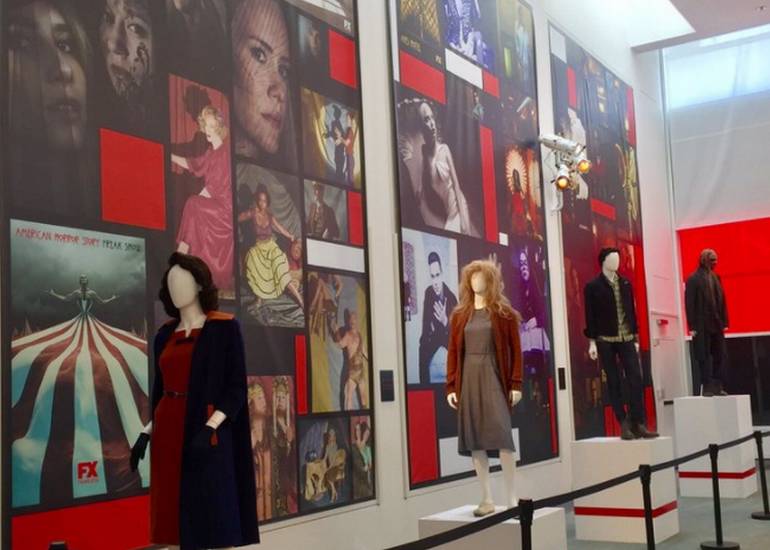 Paley Center for Media
But you will see some fascinating homes. However, if that doesn't satisfy your desire, and you really must sneak a peek at your favorite movie or television star, stop by the Paley Center for Media. Just a few blocks from Rodeo Drive, the Center is like a repository of television and motion picture history.
Visitors can search for television shows dating back to the beginning of TV, then sit at a television, and watch the entire show. The Paley Center also is now the West Coast edition of the Museum of Broadcasting, a popular attraction for visitors to New York City. Address: 465 N Beverly Dr, Beverly Hills, CA 90210
There are also plenty of things for the non-star gazers to do in Beverly Hills as the area is home to three historic landmarks that are worth a visit.
Virginia Robinson Gardens
The first is Robinson Gardens, a magnificent estate just north of the Beverly Hills Hotel previously owned and occupied by Virginia Robinson of the Robinson-May department store family.
Also known as, the "First Lady of Beverly Hills," Robinson was famous for her lavish parties, which were frequented by Fred Astaire and Maurice Chevalier among others.
She also loved the tropics and transformed her six acres into a tiny tropical paradise complete with exotic plants, rare specimens, pools, and fountains. The estate is listed on The National List of Historic Places, and while you do have to make reservations for a tour, open to the public daily.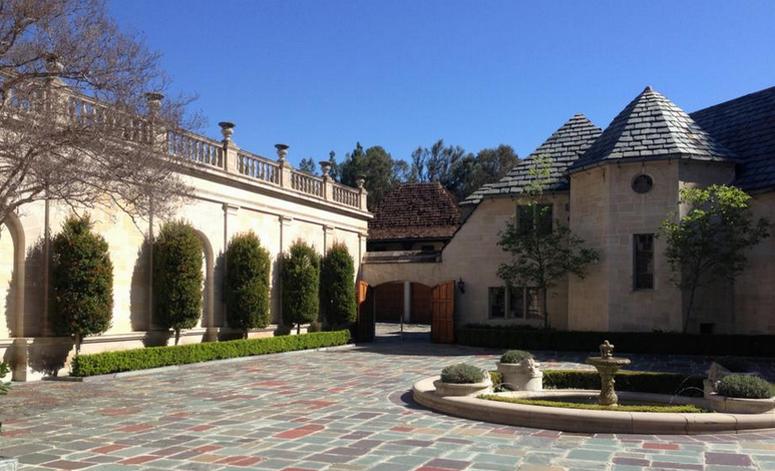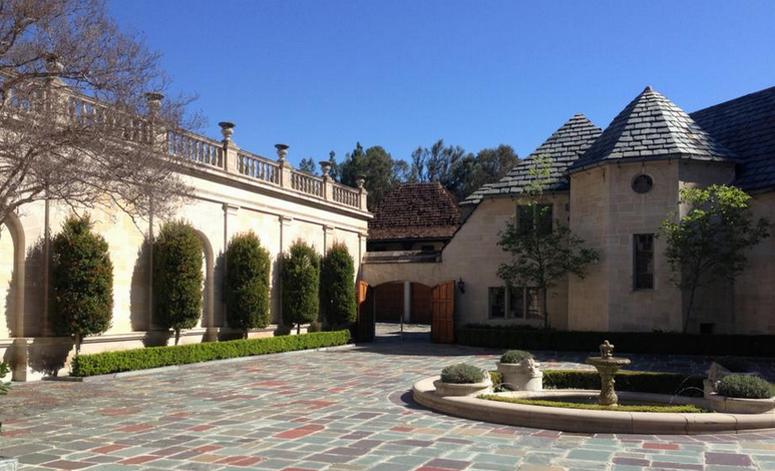 Greystone Mansion
The second is Greystone Mansion, also known as the Doheny Mansion, a gift from oil tycoon Edward Doheny to his son, Edward and his family.
This Tudor-style mansion with its gothic English limestone, magnificent fountains, and brick paths that wind their way throughout the estate's pastoral park is open to the public and offers sweeping panoramic views of downtown LA.
The mansion's grounds are open to the public daily, and there is no fee for parking or park admission. However, Park Rangers lead a guided walking tour of Greystone Mansion and Estate grounds on Saturdays.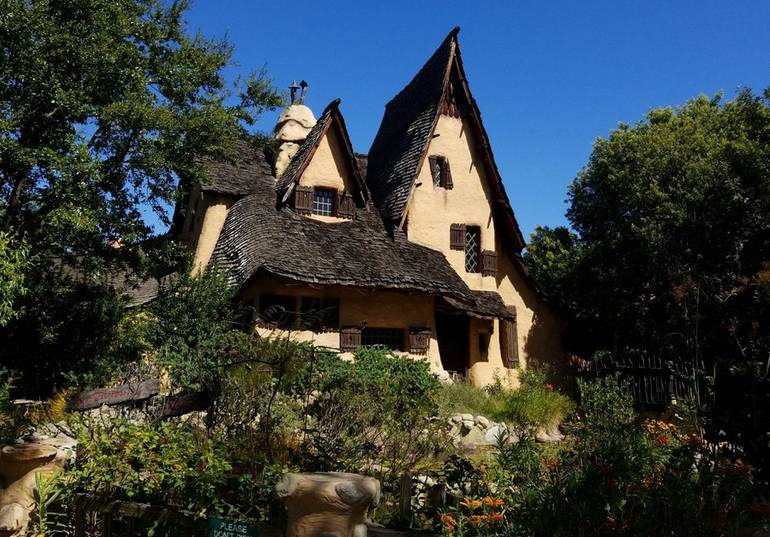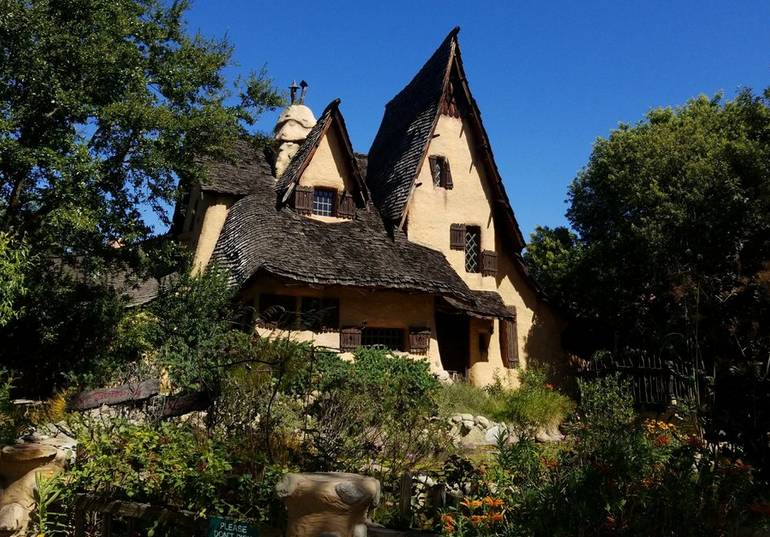 Spadena House Beverly Hills
The third landmark is the spooky Spadena House. If Hansel and Gretel lost their way in Beverly Hills, this is where they would likely end up. The famous landmark is not open to the public, but it's still a cool spot to take a picture or two.
Initially built in 1921 as a back lot set at a Culver City production company, the "Witches House," as it is also known, was used in several silent films, before eventually being moved to 516 N. Walden Street, Beverly Hills in 1926.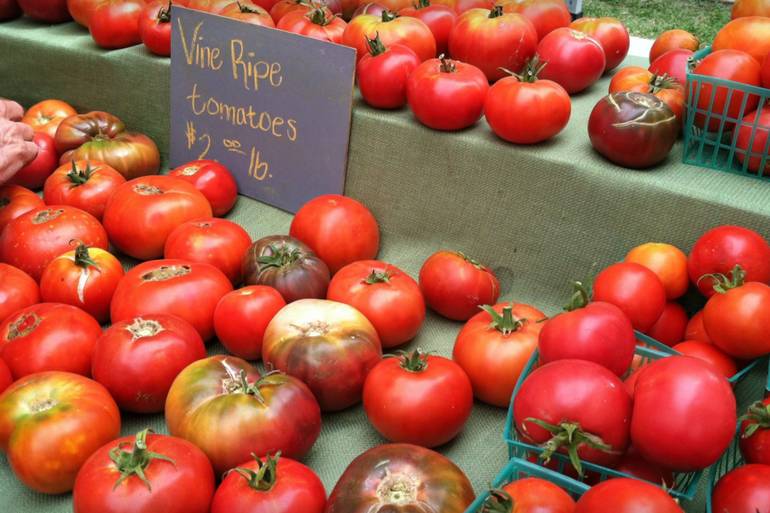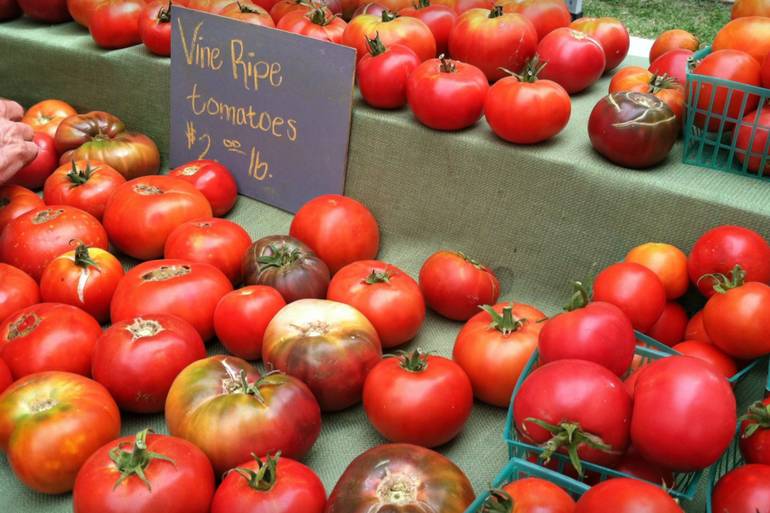 Beverly Hills Farmers Market
Finally, if you do visit on a weekend, be sure and check out the Farmers Market held each Sunday near the Beverly Hills Police Station from 9 a.m. to 1 p.m. Although the parking area is filled with high-end sports cars and luxury SUV's, the concept is the same as in any other community.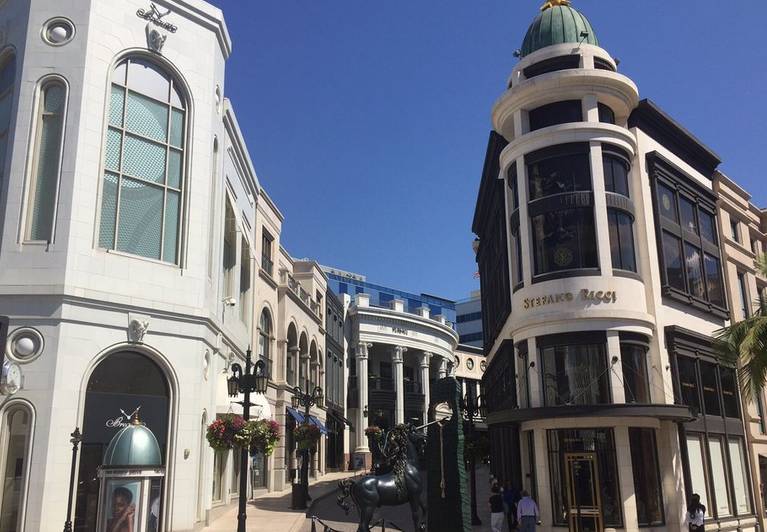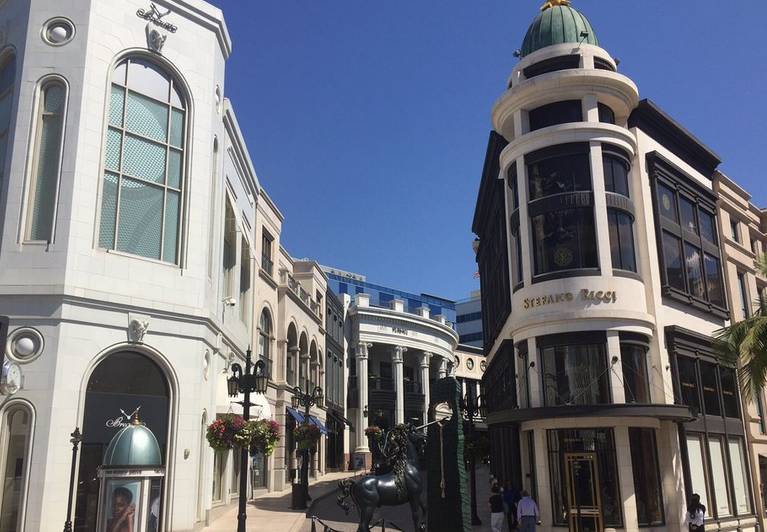 While Beverly Hills is the epitome of wealth and style and has more famous people living there than any other place in the country, there is plenty to do for everyone.
Beverly Hills is located in the heart of Los Angeles and adjacent to other fun areas to visit such as Santa Monica and Hollywood. Anytime is a fine time to visit, as the weather is usually sunny and fair year-round.