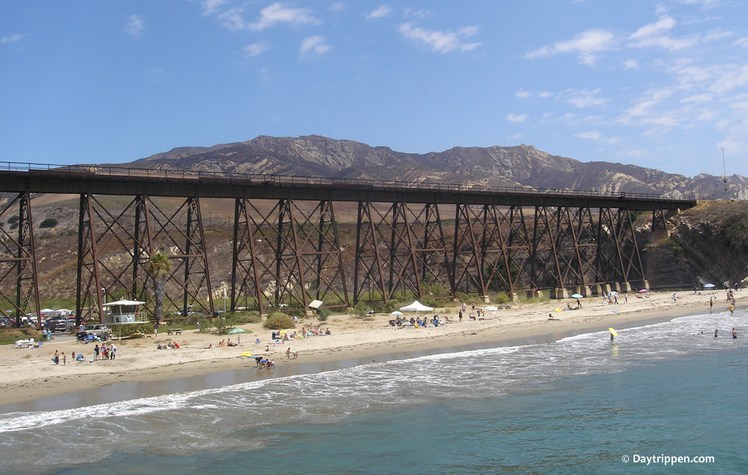 Gaviota State Park is the last stop on Highway 101 before it turns inland toward Buellton. The Southern Pacific train trestle travels over the canyon, which forms the beach.
Amtrak and a few freight trains roll over the bridge daily. Other than the occasional train, the only noise you will hear is the waves crashing on the beach.
Gaviota pier is very popular for fishing, and scuba divers enjoy the surrounding waters. There is a small snack bar with restrooms, and the lifeguard tower is operated during the summer season.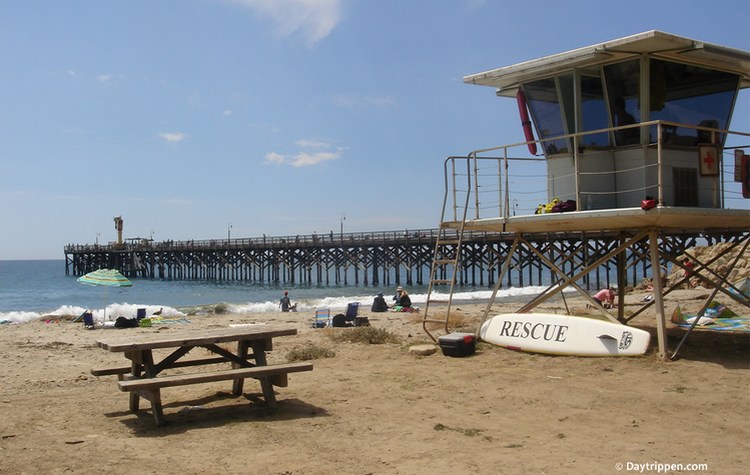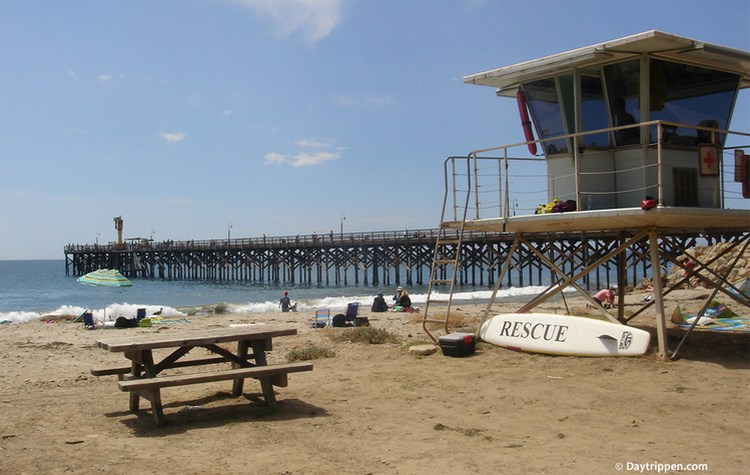 Gaviota State Park Beach Camping
There are e 41 developed campsites that can accommodate tents, trailers up to 25 feet, and Recreation Vehicles up to 27 feet. Between October 1 and March 31, the campground is open Friday through Sunday only.
Camping reservations can be made up to seven months in advance.  During the summer and holiday weekends, campsites fill up fast, so reserve early for the best locations.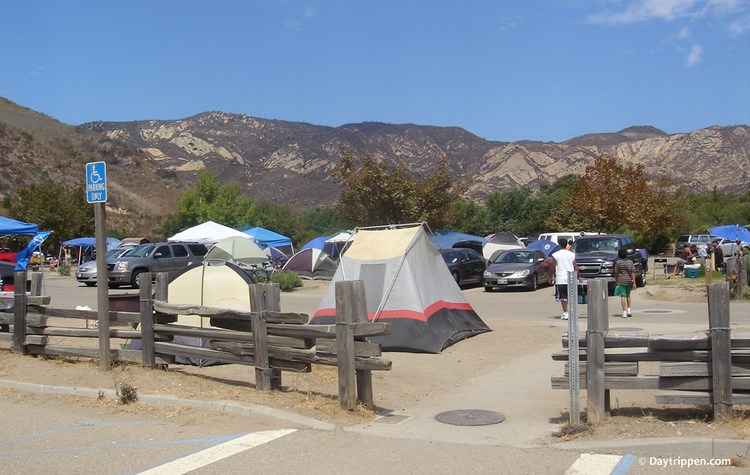 Gaviota Beach campground is next to the train trestle; the beach is a short walk away. There is a hiking trail near the parking lot to head inland and explore Gaviota State Park inland areas.
The campground at Gaviota is the small size better suited for tents and smaller RV's. The nearest large campground is Refugio State Beach, about 11 miles down the coast toward Santa Barbara.
Gaviota State Park Hiking
Hiking trails and dirt fire roads, and hiking trails lead into more than 2,000 acres of oak woodland and chaparral backcountry. Check with park rangers before starting your hike; conditions change frequently.
Gaviota State Park features a hiking trail on both sides of the pass. Eastside trails lead to a hot spring with connections to Los Padres National Forest footpaths.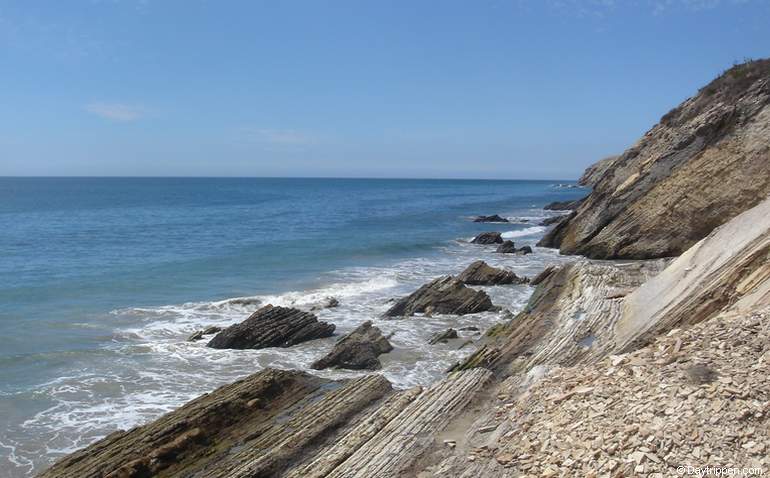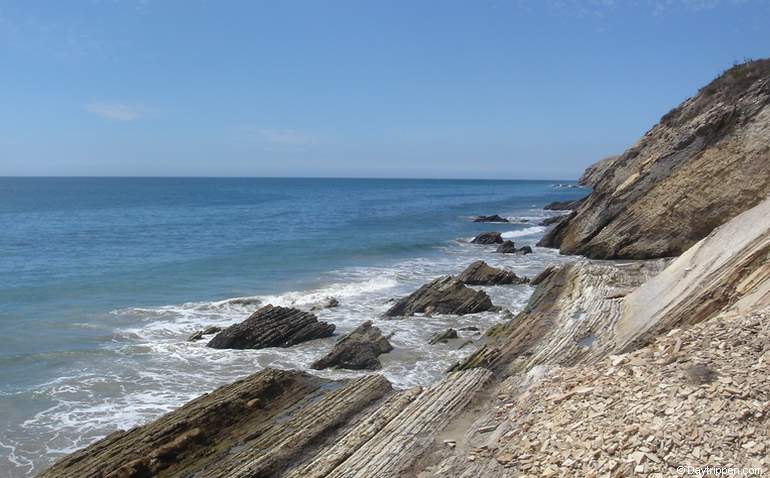 Gaviota Hot Springs is about a three-mile hike from the campgrounds. Gaviota Peak Fire Road trail leads uphill to two small sulfur springs open to the public. Nude bathing is discouraged, but it still happens at the springs.
On the west side of the pass, the park's trail network winds its way through the backcountry and offers hikers loops of varying distances.
Gaviota State Park is mountain lion country, so be on the alert for snakes in summer. Safety tips are available from the rangers.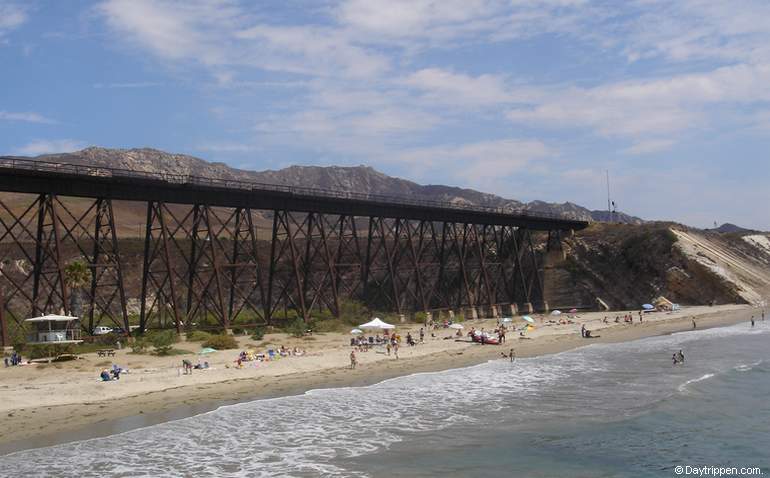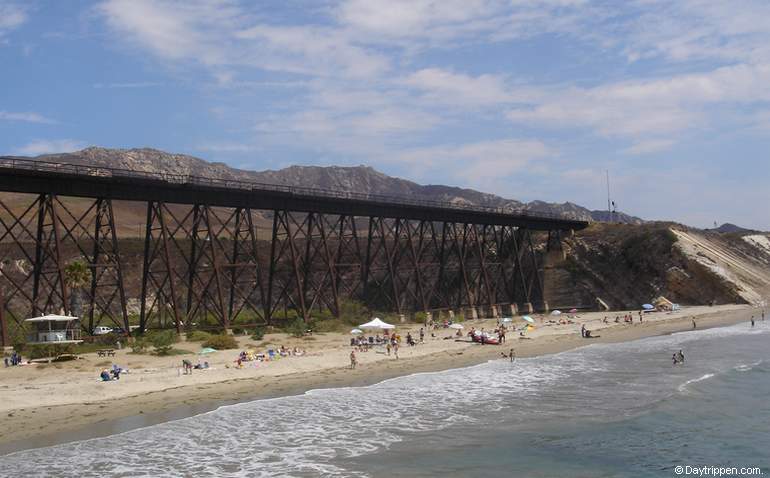 Boating and fishing are popular activities at Gaviota Beach. There is a public fishing pier that is equipped with an electric boat hoist launching facility.
Gaviota State Park Nearby Attractions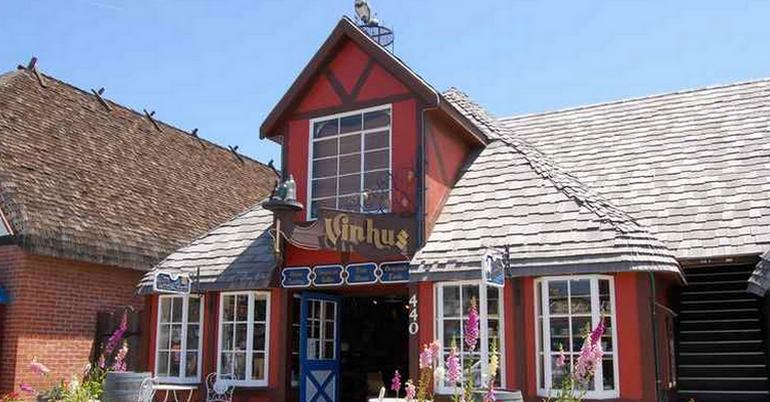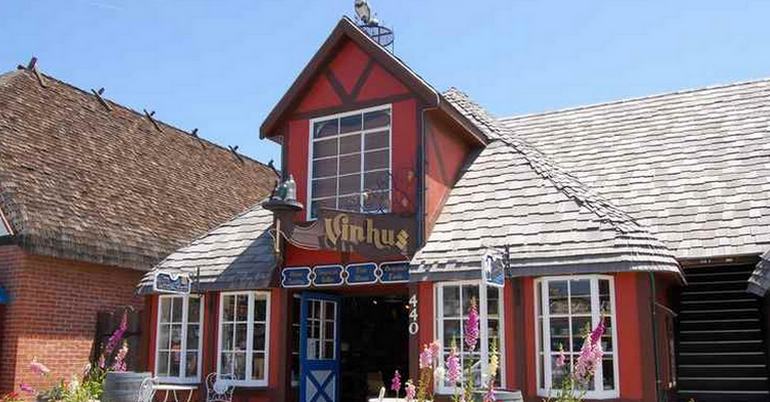 The Danish Village of Solvang is only a 30-minute drive from the park for a nice side trip. You will find Danish bakeries, restaurants, antique stores, museums, and friendly shopkeepers dressed in authentic Danish costumes in town.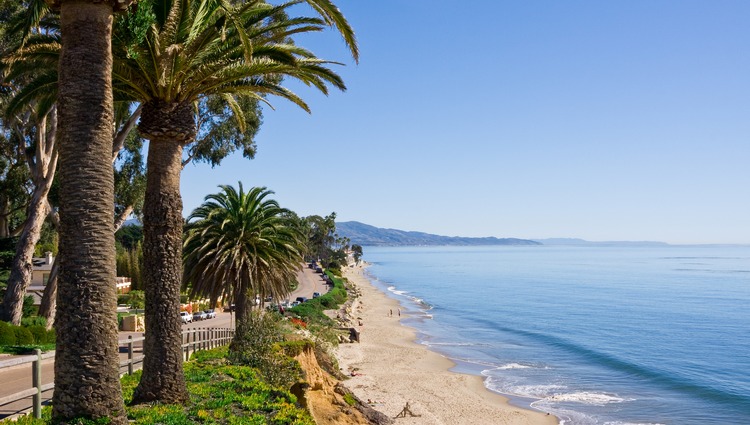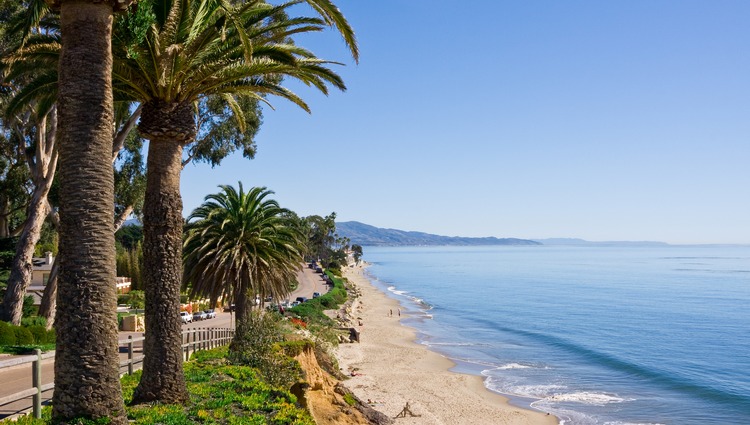 If you head south on Highway 101 from Gaviota SP, the town of Goleta is 26 miles. Santa Barbara is another 6 miles to the south. There are plenty of activities to keep you busy at Gaviota State Park, but you are never too far away from town for shopping and dining.
Adjacent to the Gaviota State Park is a large region of private ranches known as Hollister and Bixby Ranches, which extends for almost the entire distance to Point Conception.
Access to the ranch is closed to the public. However, California law allows public access to all land below the mean high tide line.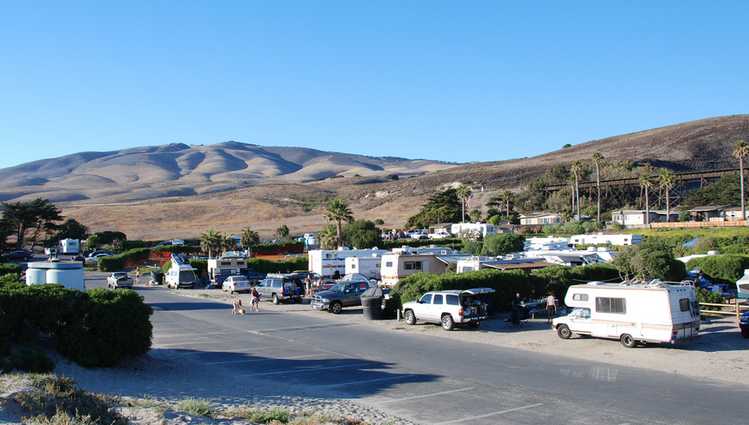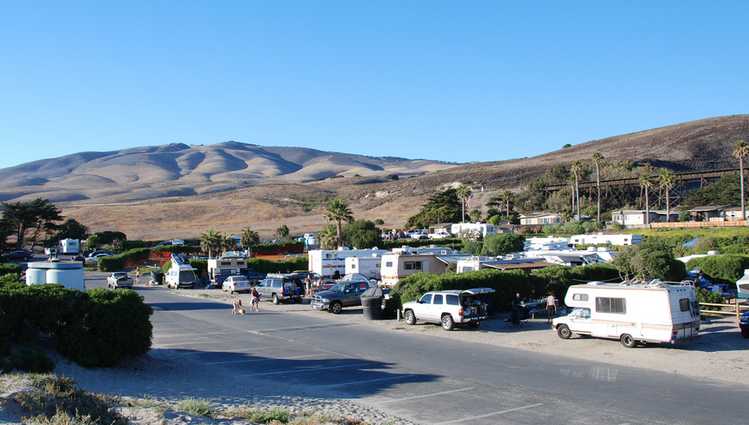 Surfers and fishers boat in or walk-in from Gaviota and Jalama beach to enjoy this secluded section of the coast, being careful not to pass the high tide line. The Ranch is home to spectacular surfing spots, including Razor Blades, Drake's, St. Augustine, Cojo Point, and Perko's Point.
You can travel along the Hollister Ranch road for about a mile, giving you access to several secluded beaches. Once you get to the Hollister Ranch gatehouse, it's time to turn around unless you are a guest.
Gaviota State Park Beach Campground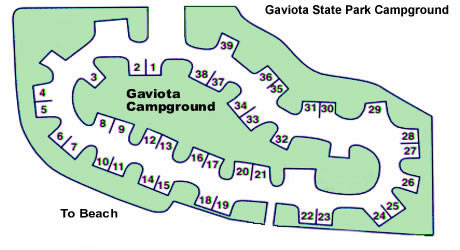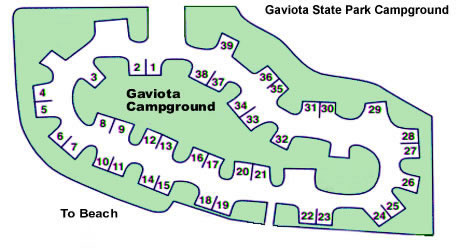 Each campsite has a fire ring and a picnic table. Tent camping is popular at this campground. A fishing license is not required when fishing from the pier.
The campground is a short walk to the beach. Gaviota State Beach campground is on the small side, with only 39 campsites.
Campsites are good for RVs up to 25 feet; however, tent camping is popular here due to the small size of the campground.
Gaviota State Park is located 33 miles north of Santa Barbara. About a two-hour drive from Los Angeles.