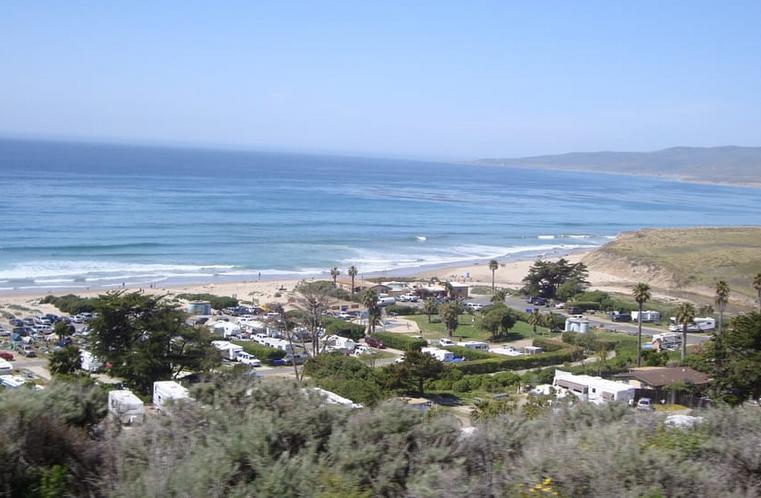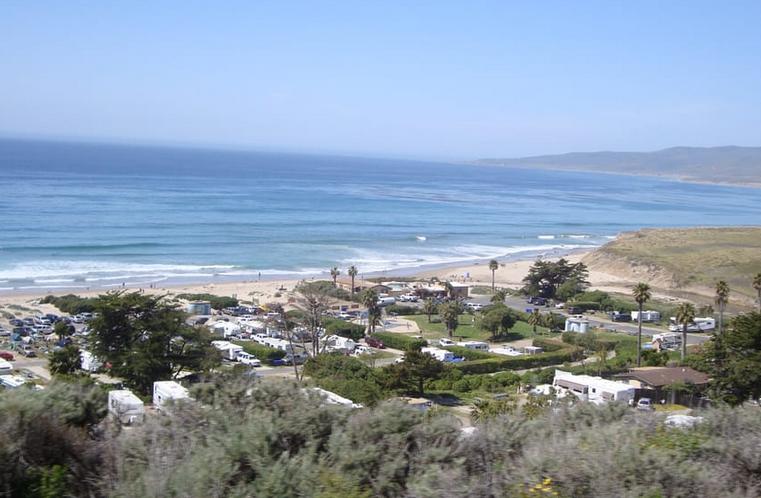 Jalama Beach County Park is one of the best places to camp at the beach in California. One hundred ocean view campsites plus seven comfortable beachfront cottages. During the off-season, you can have this wonderful beach all to yourself. In Summertime every camp is booked.
Campsites reservations are available online. Reservations may be made up to 6 months, to the day, of the check-in date.  Even if you're not lucky enough to snag a campsite Jalama Beach is a great place for a day trip.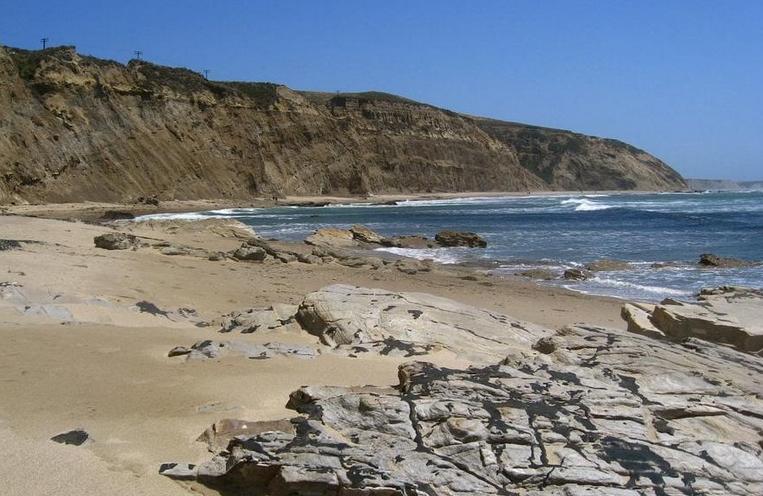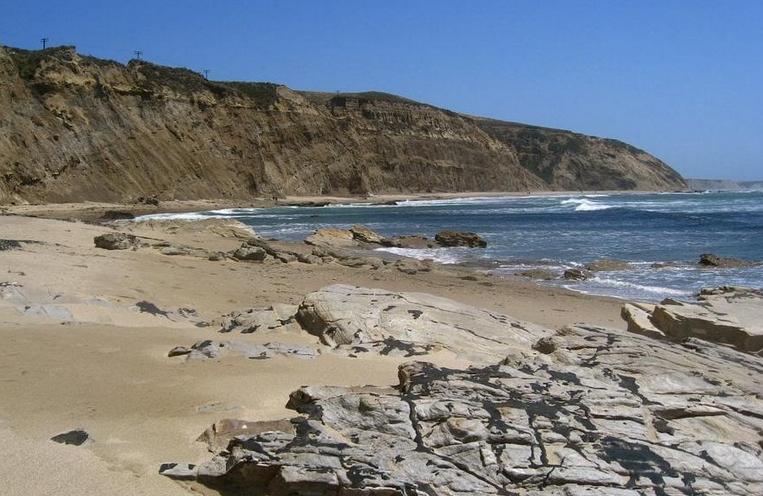 The coast along Jalama Beach is unspoiled and looks much like it did hundreds of years ago. There is very little development in this area of Santa Barbara County. Nothing but wide open space and miles of rugged coastline.
Jalama Beach is located about 30 miles north of Santa Barbara, just south of Vandenberg Air Force Base. If you happen to be camping when a satellite is being launched from Vandenberg, you will be treated to a spectacular view as the rocket heads off into space.
Every campsite at Jalama Beach overlooks the Pacific Ocean and the wide sandy beach. Even when the campground is complete, the beach is never crowded. Sunset and sunrise at Jalama Beach are unique, and one of the camping highlights here.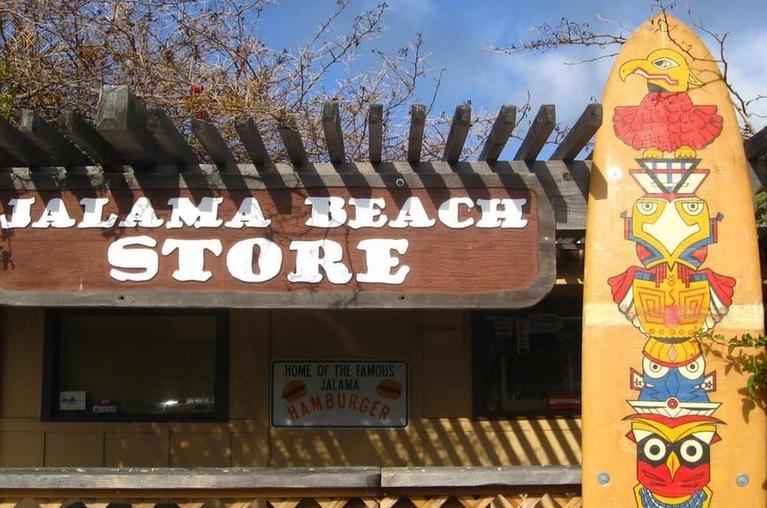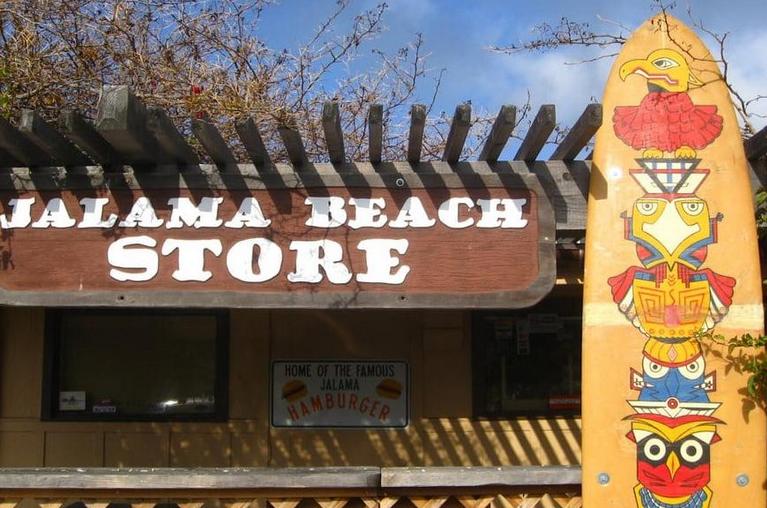 Jalama Beach Store
The Jalama Beach store and restaurant are home to the world-famous Jalama burger. The store has all the usual things you forget to bring, plus souvenirs and garments to remind you of your trip to Jalama. Store hours are 9 am to 5 pm, so if you plan on a Jalama burger for dinner, you need to order early.
If camping or just out for the day, you will find no better place to enjoy the California coast. The views are breathtaking, and there are no buildings or high-rise hotels, just miles of pristine coastline.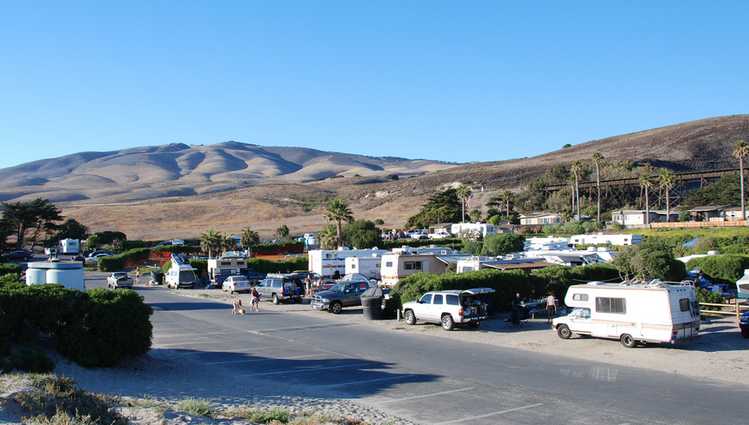 Jalama Beach Campground
Jalama Beach is one of the unique places to camp on the beach in California. However, cam sites are first to come, first serve, with no reservations.
Camping rates are very reasonable considering the cost of a beachfront hotel room. Reservations can be made online for tent sites, hookups, cabins, and group areas. Campsite reservations are also available online.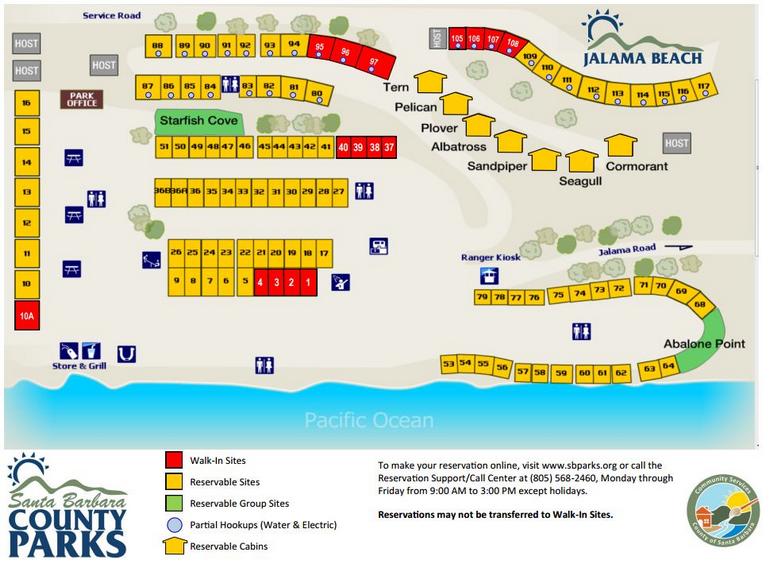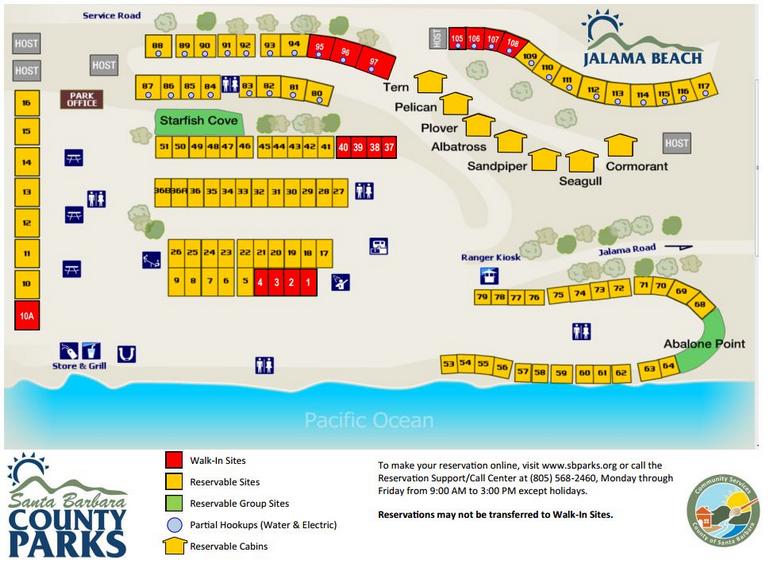 Except for the 16 walk-in sites, reservations can be made from six months (starting midnight PT) to one day in advance (by 11:59:59 PM PT) of your arrival date for all camping sites.
No luck getting a campsite at Jalama, then try Lake Cachuma, another Santa Barbara County Park. Camps are situated around the lake, and you can almost fish from the back of the RV or out of your tent. During the fall and spring seasons, the lake is stocked with trout.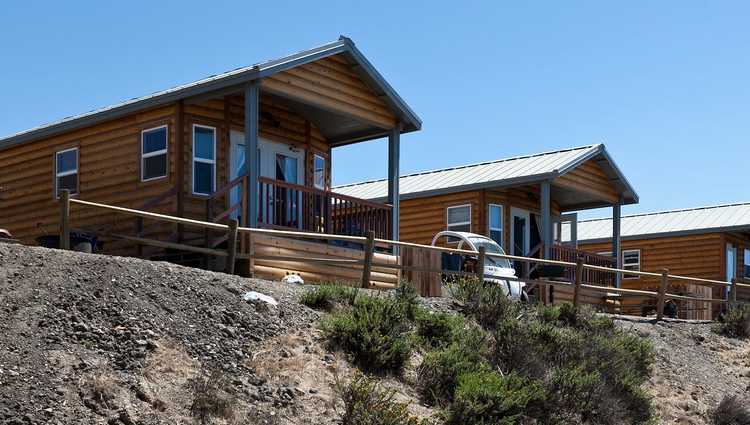 Jalama Beach Cottages
Jalama Beach has seven ocean view cottages. Cabins vary in size, sleeping 4 to 6 depending on size, and come furnished with a queen, bunk, or fold-out futon beds. Kitchens are equipped with a hot plate, convection oven, refrigerator and freezer, cookware, dinnerware, and flatware. Guest must provide their blankets, towels, and bedsheets.
Each cottage has its unique name and charcoal BBQ and fire ring. Unlike campsites, Jalama Beach cottages can be reserved in advance.
Call (805) 568-2460 to make reservations, Weekdays from 9:00 AM to 4:00 PM or email reservations@sbparks.org. Online reservations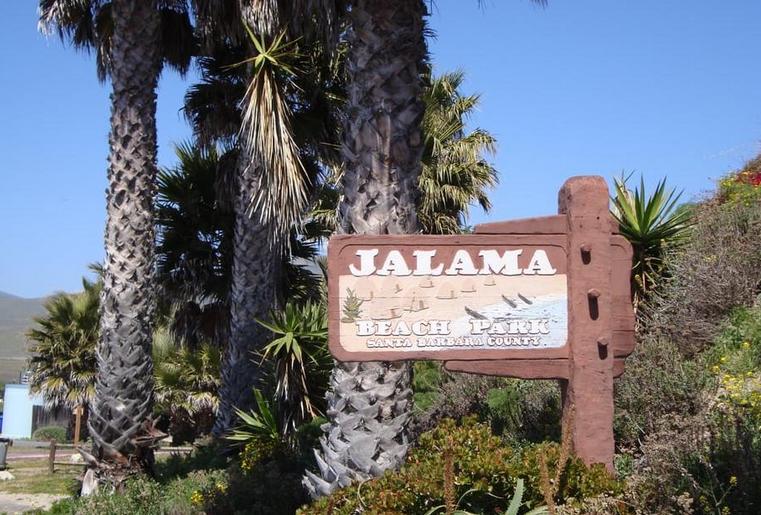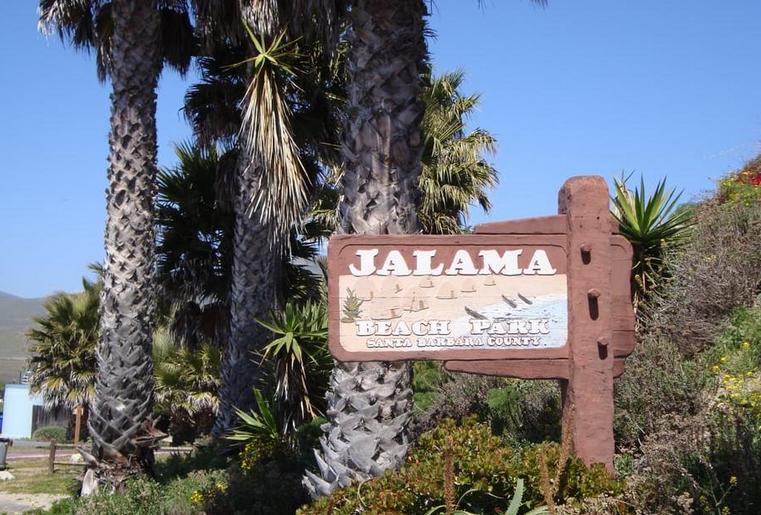 Getting There
If you are not lucky enough to spend the night at Jalama, this hidden beach is worth visiting for a day trip from Santa Barbara.
Directions to Jalama Beach, California. From Santa Barbara, take the 101 north until you reach the Hwy 1 Lompoc Vandenberg exit. When you get to the Jalama Road exit, it's about a 15-mile drive along a winding two-lane road until you reach the Ocean and Jalama Beach Park. Jalama Beach County Park Star Route, Jalama Road Lompoc, California.