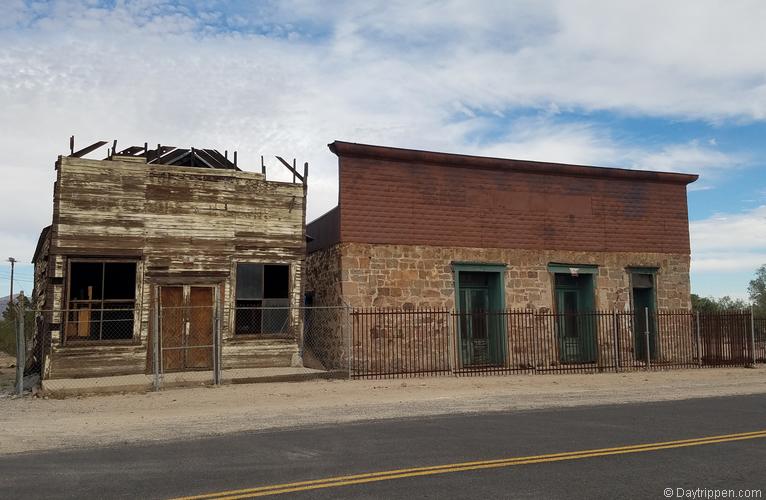 Daggett, California, was founded in the late 1800s and was initially named Calico Junction. The town was renamed in 1883 to Daggett by the owner of the Bismarck Silver Mine, John R. Daggett.
A stamping mill was constructed near the Mojave River bed around 1884. 20-mule teams were used to haul the ore from the Calico Hills to the mill for processing. From there, it was shipped out on the Southern Pacific Railroad.
Alf's Blacksmith Shop in Daggett built the wagons used to haul the ore from the mines. In 1894 the mule teams were briefly replaced by "Old Dinah," a steam tractor.  The steam tractor was unreliable, so the mule teams were returned to service. Old Dinah is now located at the 20-mule team museum in Death Valley.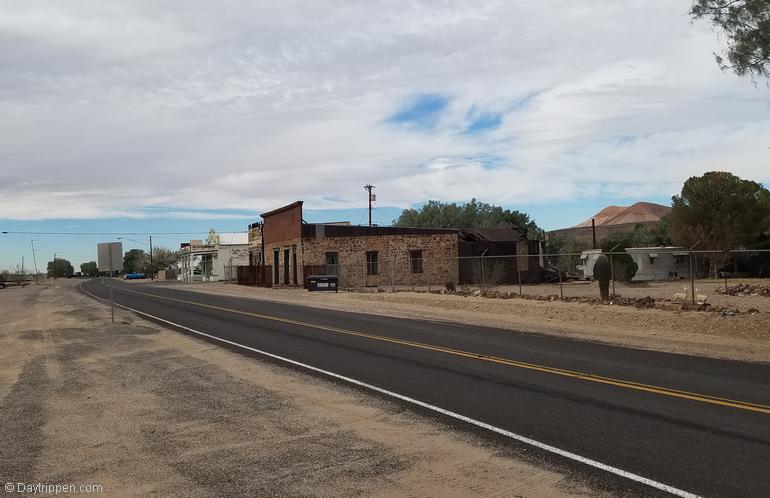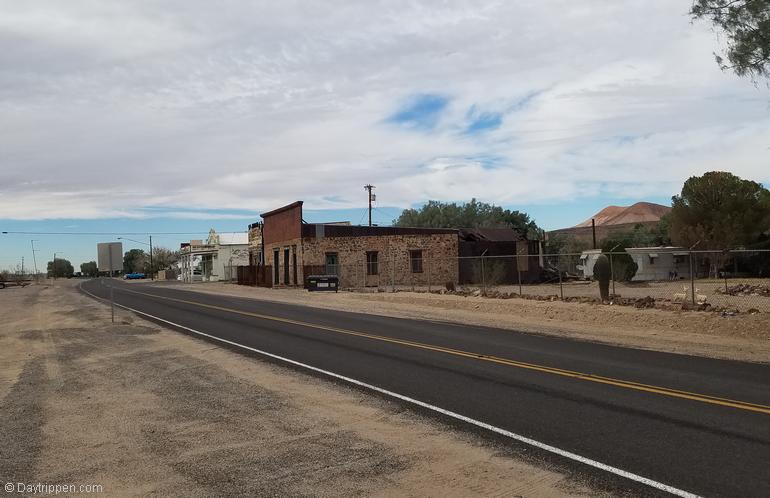 Two narrow gauge railroads eventually replaced the mule teams. The Daggett-Calico Railroad ran to present-day Calico Ghost Town. The Borate and Daggett Railroad ran up Mule Canyon to the company town of Borate. Both railways ended in the mining town of Daggett.
In its heyday, Daggett had several stores (one is still open), saloons, lumber yard, blacksmith shop, railroad depot and the old Stone Hotel.
Many of Daggett's buildings are abandoned, but a few hardy souls still call Daggett home. While not a ghost town, Daggett is heading that way.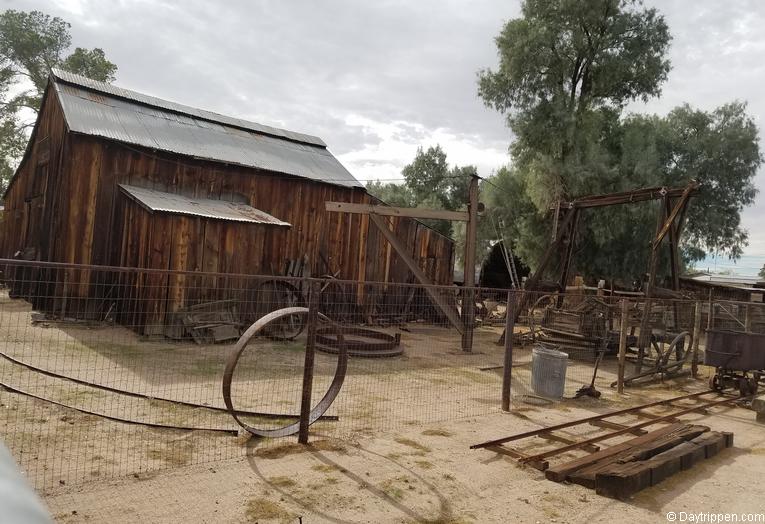 Alf's Blacksmith Shop
Alf's Blacksmith Shop in Daggett was built around 1890 after a fire destroyed the original building. The interior Alf's shop still has the original equipment and the walls are covered historic artifacts. Alf's Blacksmith Shop is currently off-limits to the public and protected by a double fence. The yard surrounding the shop has a collection of mining equipment—address: Alf's Blacksmith Shop 33678 1st St Daggett California.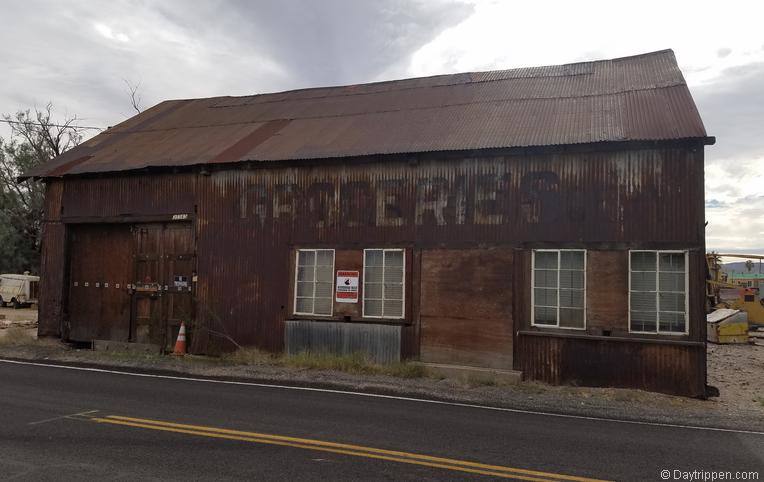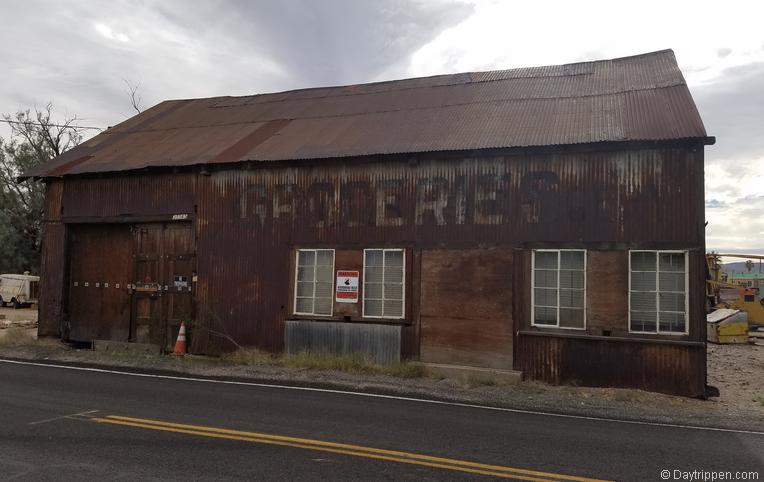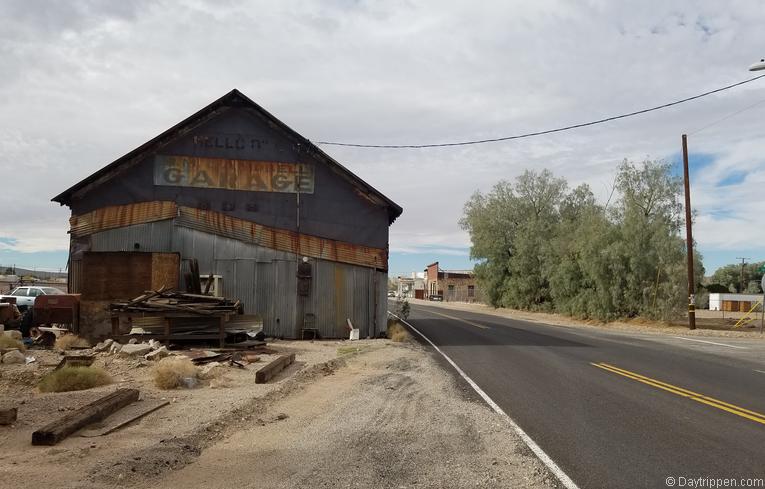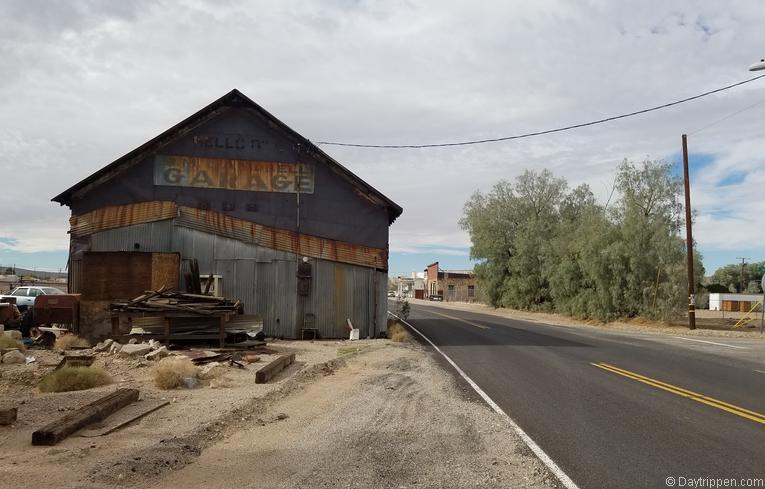 Daggett Garage
This rusty old sheet metal building has been in service for over 100 years. It was used as an engine shed for the Borate & Daggett railroad and Calico Railroad. After the railroads closed, the building was used as a horse stable. Later it became Daggett's automobile garage and finally a grocery store. Today the building is used for storage. There is a plaque on the outside of the building describing the history of the garage—address: 35565 Santa Fe Street, Daggett, CA.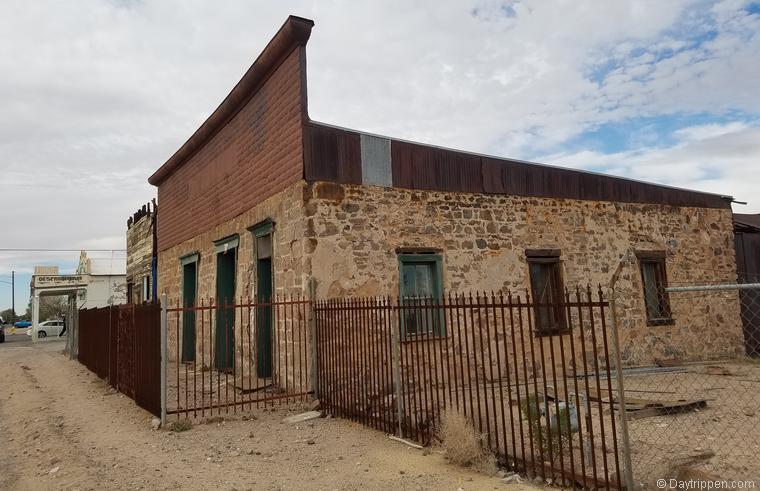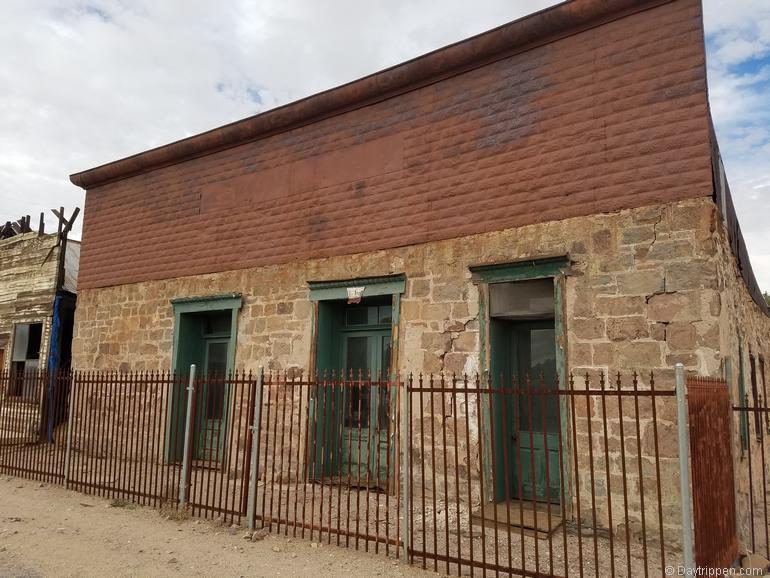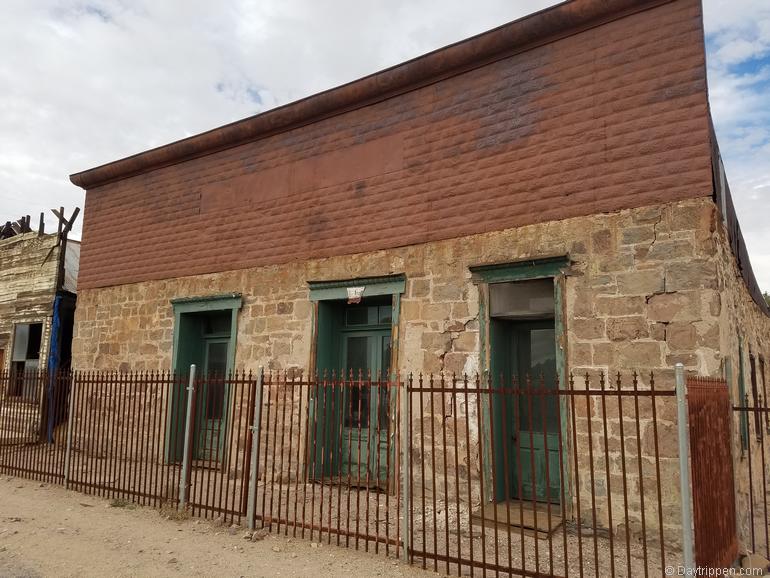 Stone Hotel Daggett
The Stone Hotel was originally a two-story building with a glass-domed lobby. The hotel was built in 1875 and converted to a one-story building in 1908 after a fire destroyed much of the building. Notable guests to the hotel included prospector Death Valley Scotty, Lieutenant Governor of California John Daggett, and John Muir.  A fence surrounds the building to keep out vandals. Address: Santa Fe Street, Daggett, CA. (adjacent to the Desert Market.)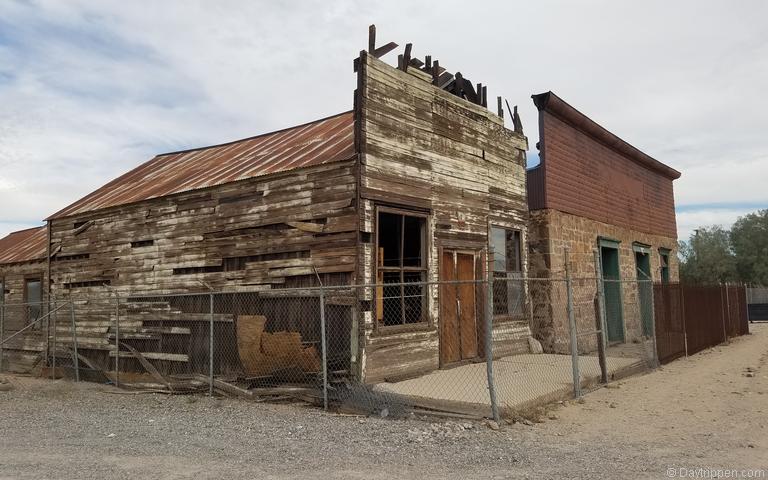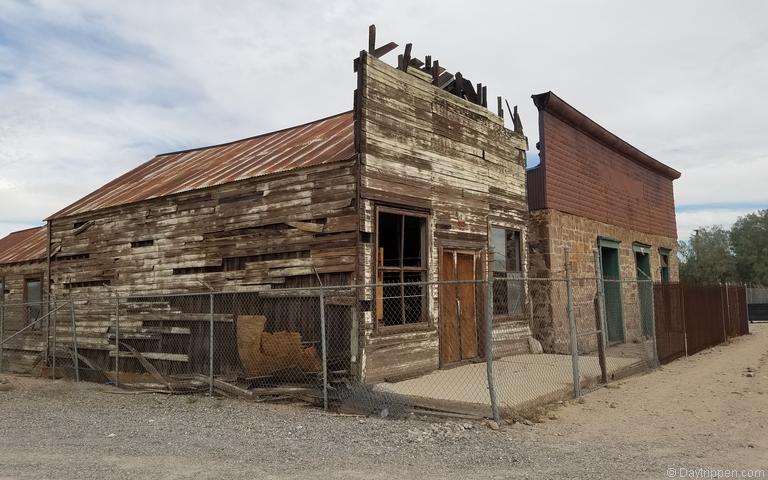 People's General Store Daggett
Daggett's general store would look right at home in the Ghost Town of Bodie. People's General Store is adjacent to the Stone Hotel and has defiantly seen better years. These two buildings are all that is left of Daggett's once-booming downtown district. The old general store is adjacent to the Stone Hotel on Santa Fe Street.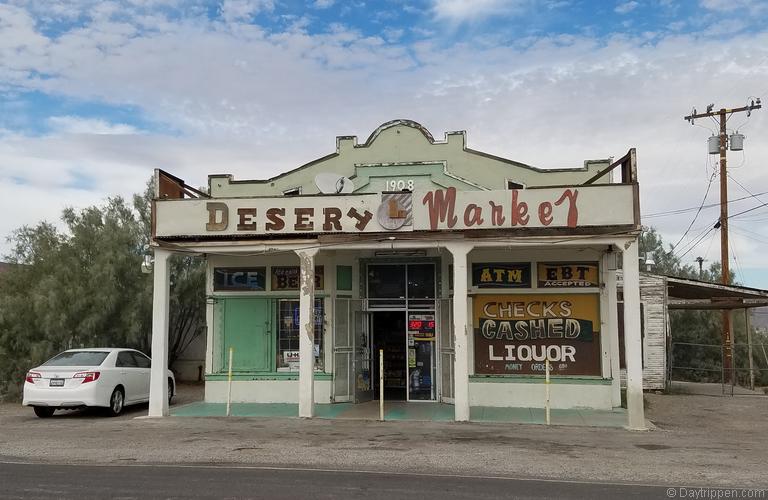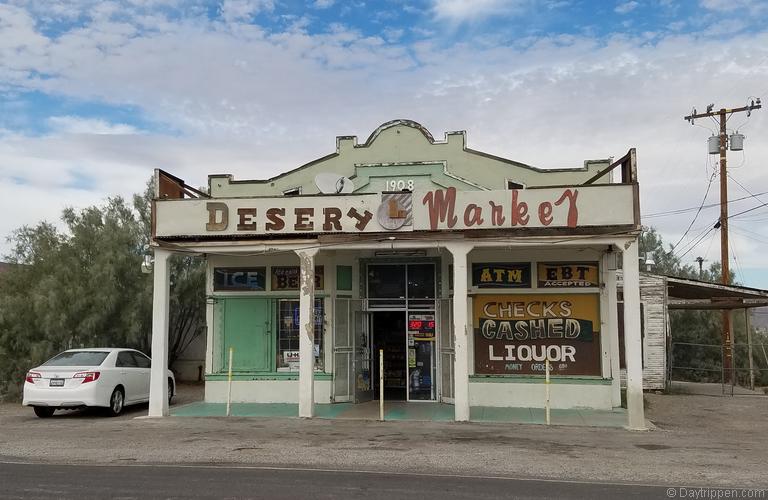 Desert Market Daggett
Desert Market is one of the town's original buildings opening in 1908. Desert Market is also the only store in Daggett. Stop in and pick up a lotto ticket. You may strike it rich as a few prospectors did in nearby Calico Hills. Desert Market Address: 35596 Santa Santa Fe Street, Daggett, CA 92327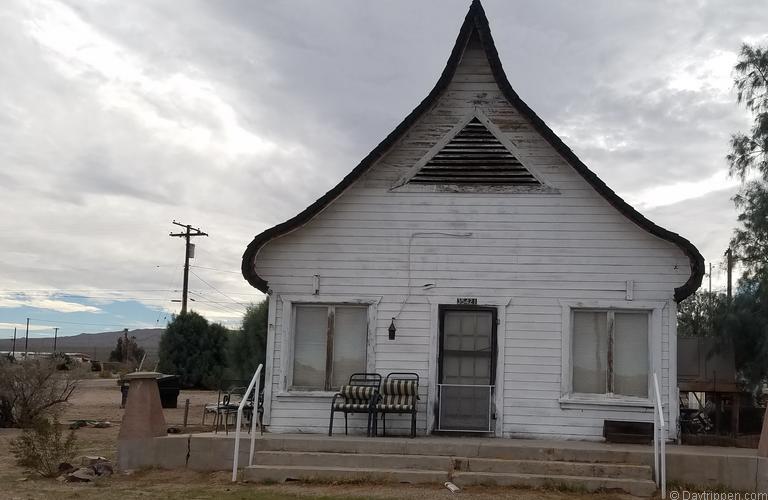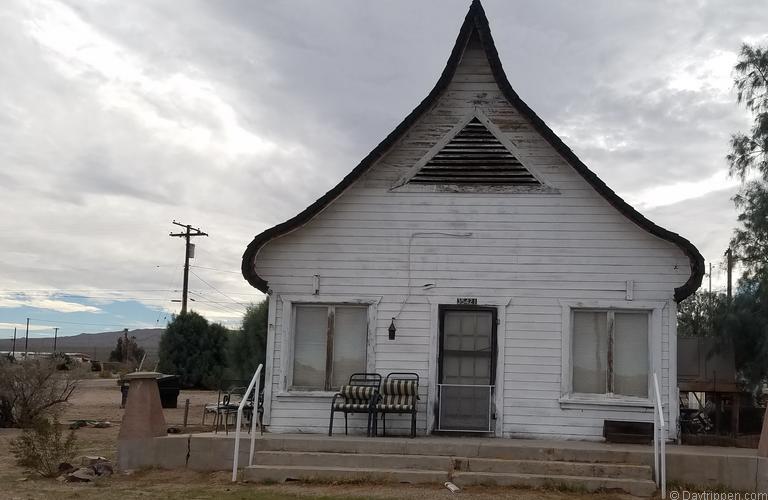 Ski Lodge Roof House Daggett California
This home was once an office for a land development company.  Built around 1926, the building was designed to attract travelers' attention and interest them in purchasing lots in the area. Location: Corner of National Trails Highway and Daggett-Yermo Road. The building appears to be abandoned but is private property.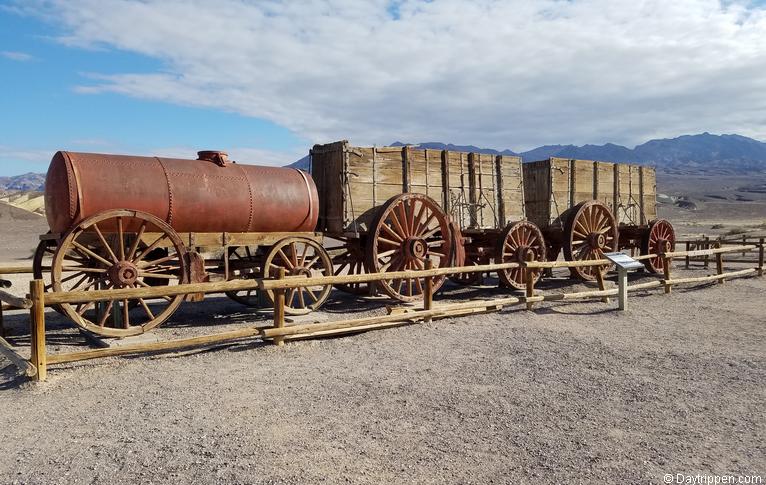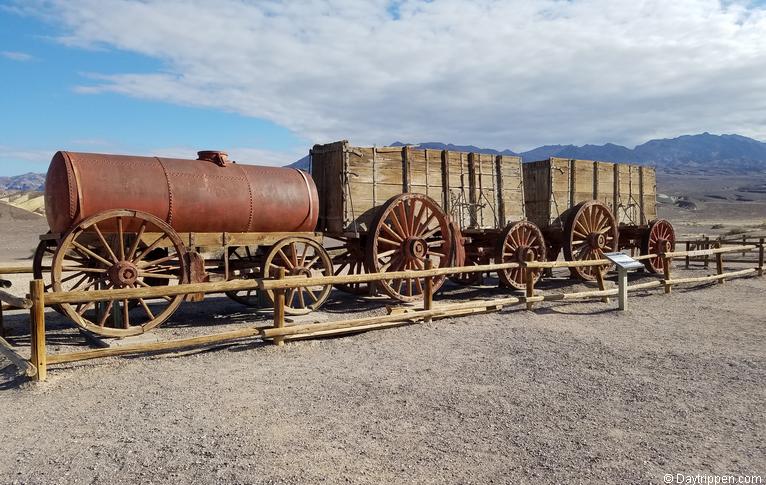 20-mule Team Wagon
20-mule team wagons similar to this were built at Alf's Blacksmith Shop in Daggett. This 20-mule team wagon is displayed at the Borax Museum in Death Valley.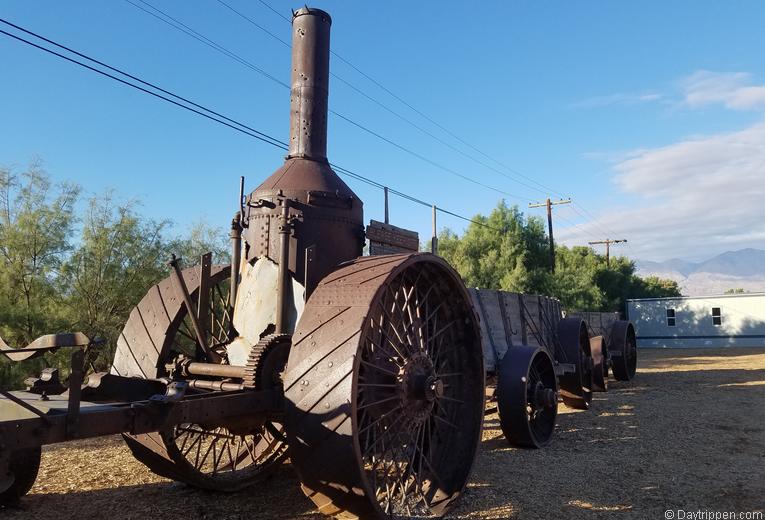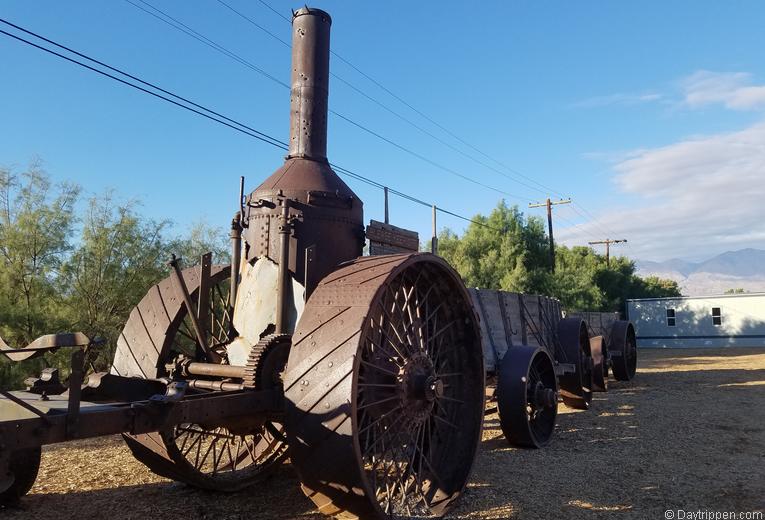 Old Dinah  Steam Tractor
Old Dinah is now located at the 20-mule team museum in Death Valley National Park. This steam tractor was used to haul ore from the Calico Mountains to Daggett for about a year.
Where is Daggett California
Daggett is ten miles east of Barstow, California, on Interstate 40. Calico Ghost Town is seven miles north of Daggett on Daggett-Yermo Road.
As you can see, Daggett has a rich history.  From booming mining camp to Ghost Town. This little desert town is well worth a look while visiting Calico Ghost Town.
Explore California and Nevada Ghost Towns.